In this day and age, being together for 26 years is quite an achievement. You passed the silver anniversary mark and you're on your way to gold, and that's amazing!
While there are no traditional 26th anniversary gifts, the modern 26th anniversary symbol is artwork. This can be anything from prints, paintings, sculptures, and even pictures. The gemstone jade is also a fitting 26th anniversary gift.
Whether you're buying for a spouse or for a couple in your life celebrating their 26th anniversary, I found 27 gift options to help you celebrate this happy occasion. Scroll down and start shopping!
7 Modern 26 Year Anniversary Gift
1. Night Sky Star Map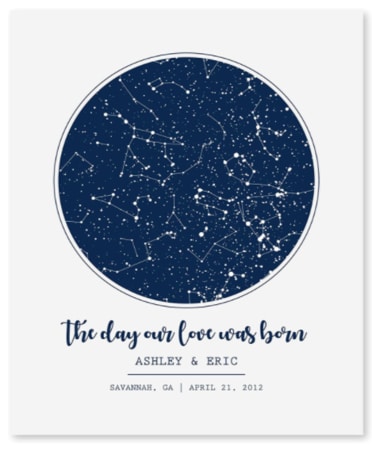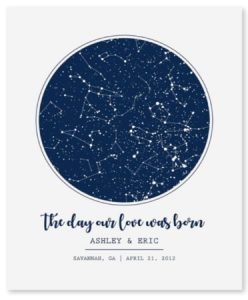 There's no better time to get a little nostalgic than your anniversary. Give your spouse this night sky star map print of the date you both said "I do."
Just provide the date, a message, and the location of your wedding and you'll get this romantic print of what the stars looked like on the most memorable night of your life.
2. Beach Themed Modern Print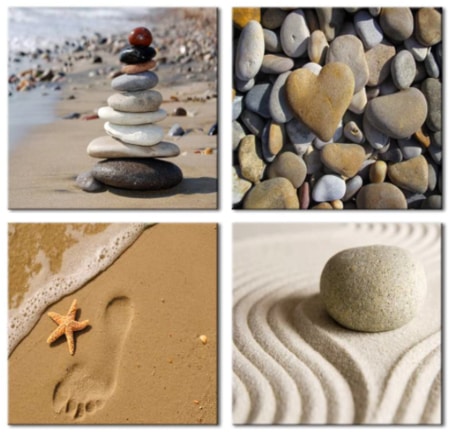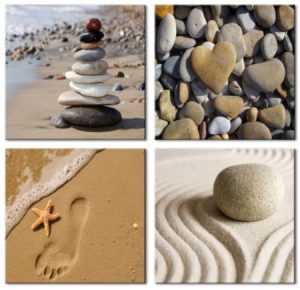 If your spouse or the couple in your life loves the beach, how about this beach-themed canvas print?
This set of four framed and ready to hang prints features peaceful beach scenes that will remind them of their favorite vacations and bring a little zen to any room they choose to hang them in.
3. Vintage Wall Art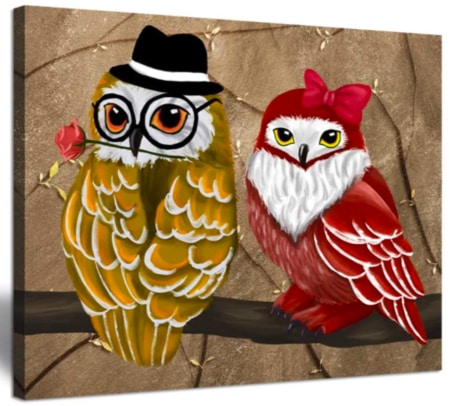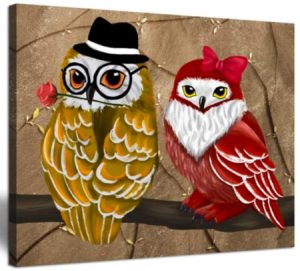 This 20″ x 24″ canvas wall art that features a pair of very distinguished-looking owls in vintage attire will make for fun 26th wedding anniversary gifts.
Owls represent wisdom and intelligence, and with 26 years under their belt, this artwork will serves as a good representation of your favorite couple.
This canvas print comes already mounted in a sturdy frame. All they have to do is to pick a room they want to hang it. 
4. Personalized Anniversary Street Sign Canvas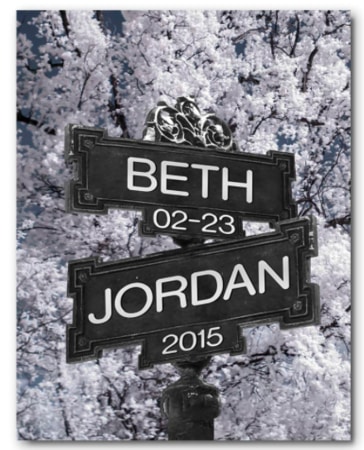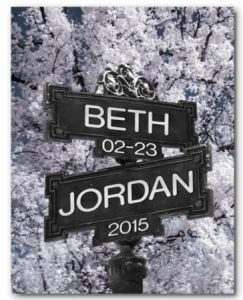 Another romantic idea for 26th wedding anniversary gifts is this personalized street sign that features the couple's name and anniversary date.
This black and white piece is printed on high-quality matte photo paper and comes packed safely in a cardboard tube.
5. Rotating Ferris Wheel Picture Frame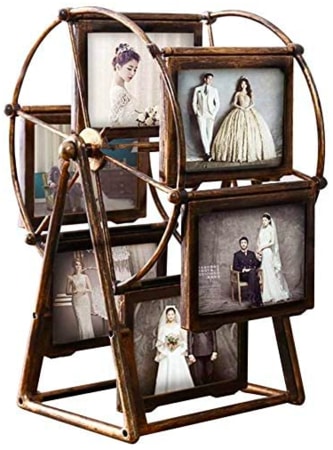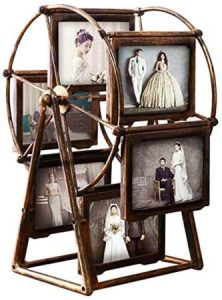 This rotating Ferris wheel is a creative way to display pictures of family and favorite memories together. It features six frames that can hold 12  5″x 3.5″ photos and is made from durable PVC plastic with a retro finish.
The wheel rotates so all the pictures are visible and the base is stable enough to stand on any flat surface without falling over.
6. Fill-in-the-Blank Book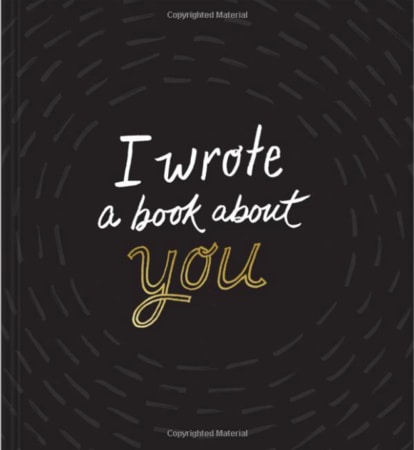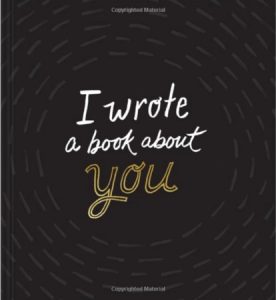 Here's a creative way to express your love for your spouse 26 years after you said I do.
This fill-in-the-blank book contains sweet, funny, and playful prompts that you can complete to make this book uniquely about your significant other.
They'll love to read this book and see themselves through your eyes.
7. Contemporary Wall Art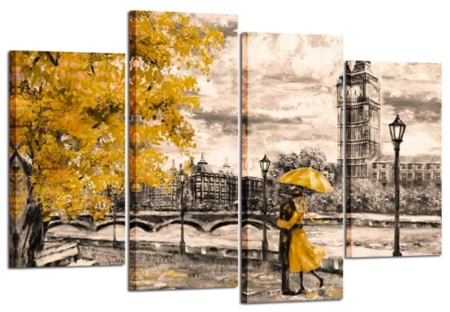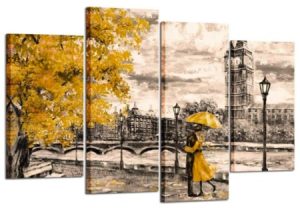 This contemporary wall art features a romantic scene with Big Ben in the background. It's the perfect way to add a splash of color to any room.
This item comes in a set of four large canvas prints that come together to create one romantic picture. 
6 26 Year Anniversary Gifts for Her
8. Green Jade Carved Floral Vine Ring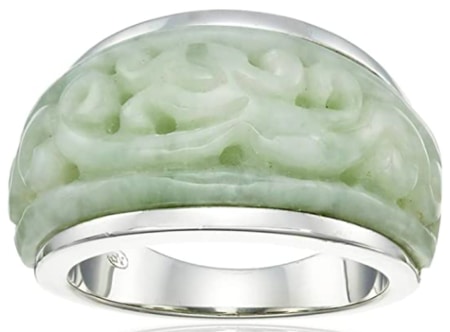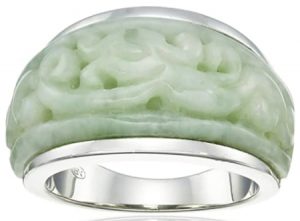 Jade is the gemstone associated with the 26th wedding anniversary, and if your spouse loves jewelry, this green jade floral vine ring is something they're sure to appreciate.
They'l love this ring's superb workmanship with intricate carvings and a genuine .925 sterling silver setting. A rhodium plating adds more luster and prevents tarnishing over time.
9. Jade Necklace Pendant in 10K Gold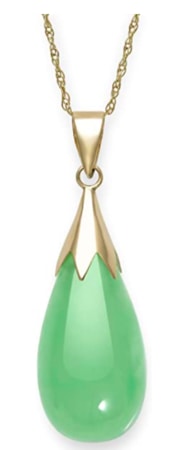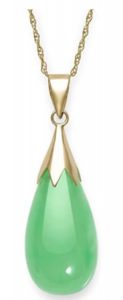 Another great gift in the jade jewelry department is this 10K solid yellow gold teardrop pendant necklace.
This elegant necklace is subtle enough to go with casual or formal wear, so you'll see your spouse can wear this piece all the time.
10. Jade Roller and Gua Sha Facial Tools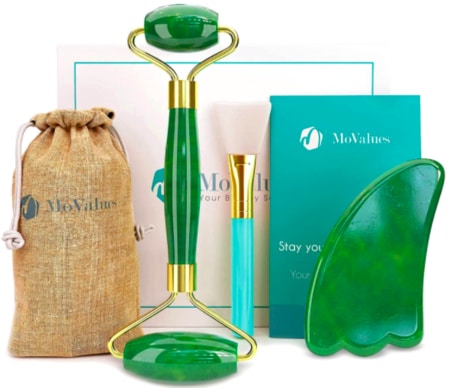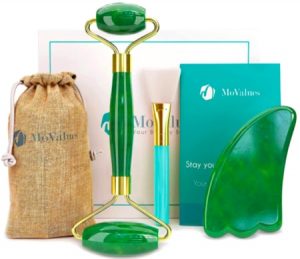 Pamper your wife with these amazing facial tools that not only work great, but look timelessly elegant, too. These roller and gua sha facial tools are made from genuine Brazilian jade.
They work by helping beauty products penetrate the skin, increasing blood flow and oxygen, and delivering natural ions to decrease fine lines and puffiness.
This set also comes with a silicone brush they can use to apply their favorite facial products, an instruction book, and an eco-friendly carrying case for traveling.
11. Pioneer Woman Jade Salad Plates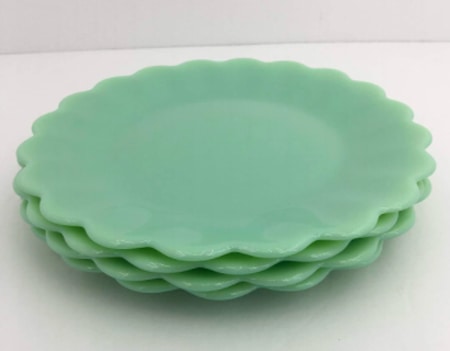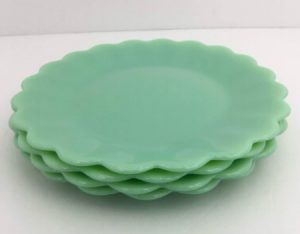 In keeping with the modern 26th anniversary theme, this Pioneer Woman jade milk glass salad plate will look great on any dinner table.
Its simple but elegant design will complement any dinnerware already in their collection. This set comes with four dishwasher-safe plates that will keep for a lifetime with proper care.
12. Ladies Jade Dress Watch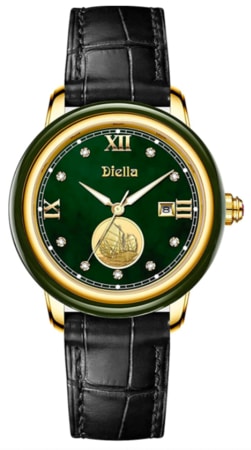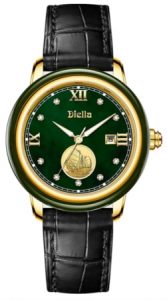 This watch is the perfect 26th anniversary gift for the most important woman in your life. It features a genuine green jade bezel and white zircon gemstones on the dial.
The stainless steel gold-plated accent is scratch and tarnish-resistant, with an elegantly classic design that never goes out of style.
13. Gourmet Chocolate Gift Box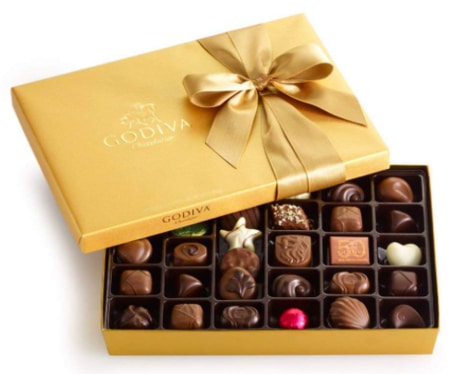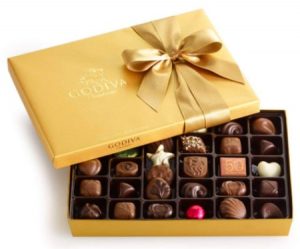 If you want simple but fail-safe anniversary gifts,  go with the classic chocolates and card, especially if she has a sweet tooth.
Give your wife this gourmet chocolate gift box from Godiva and watch her eyes light up like a kid on Christmas morning.
This box contains 36 pieces of the famous Belgian Chocolatier's classic and premium chocolate flavors.
6 26th Anniversary Gift for Him
14. "Best Husband Since 1995" T-Shirt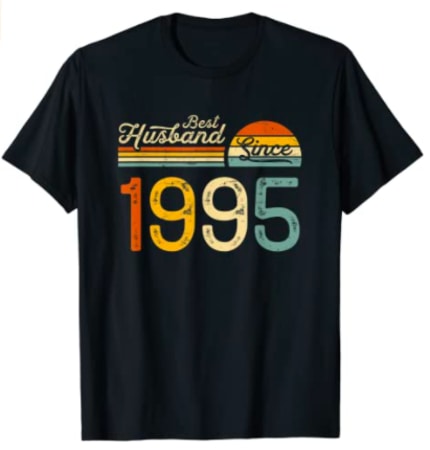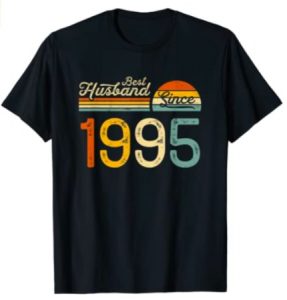 Let your husband know how much you appreciate him with this Best Husband Since 1995 t-shirt. It features a cool vintage-style print and comes in 10 colors with a wide range of sizes to choose from.
This shirt is machine washable and has double-needle stitching on the sleeves and hem for extra durability.
15. Engraved Wood Docking Station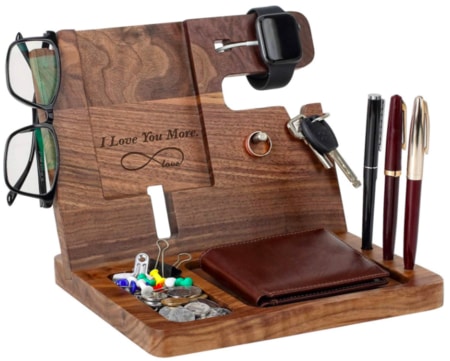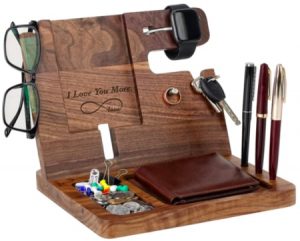 This wood phone docking station for his nightstand or home office will be the perfect way to say "I'm thinking about you."
It's made from high-quality ebony wood that keeps his phone, watch, jewelry, and other essentials organized and in plain sight.
The phone and smartwatch docking stations feature a slot for easier charger connectivity and is engraved with a romantic quote to brighten his day every time he sees it.
16. Cold Brew Coffee Maker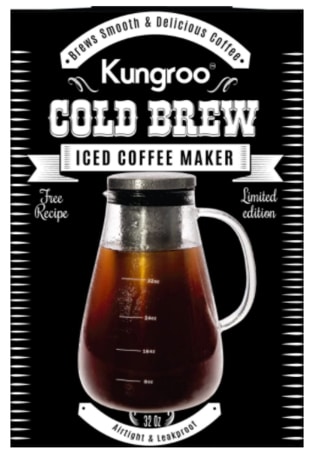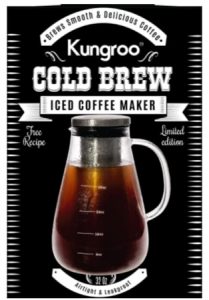 Give your coffee-loving spouse another way to make and enjoy his coffee with this Kungroo cold brew coffee system.
He can have fun experimenting with different water-to-coffee ratios and will always have a steady supply of cold brew coffee in the fridge after a few days of using this.
This device is easy to assemble and all parts are dishwasher safe. It's made from thick borosilicate glass and food-grade stainless steel.
17. Jade Men's Dress Watch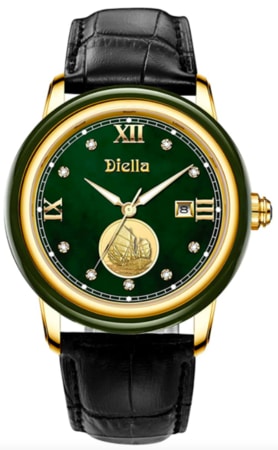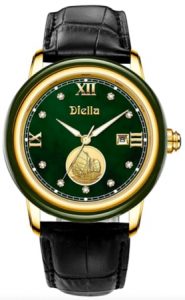 If you're looking for modern-themed 26th anniversary gifts for the man in your life, this men's jade dress watch by Diella is a winner.
The gold and black leather combination make it an elegant but still subtle watch that will compliment any casual, office, or formal wear.
18. Rocker Recliner and Massage Chair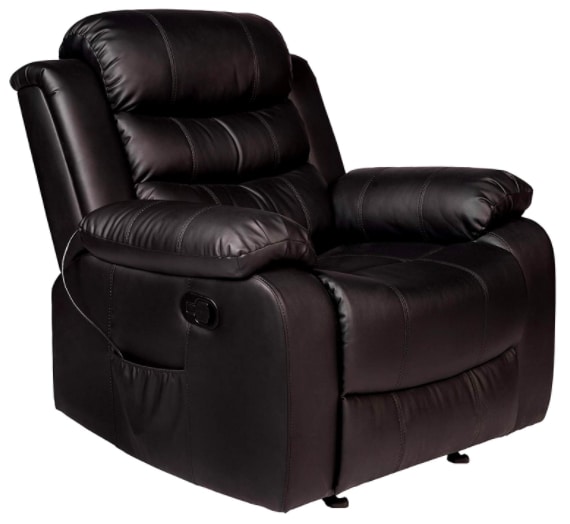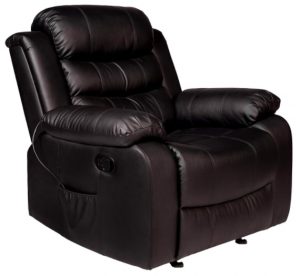 Spoil your significant other with this awesome all-in-one rocker, recliner, and massage chair by RelaxZen. This chair comes with a remote control so they can choose from nine different massage modes and five intensity levels.
Plus, they can also choose to turn on the mild lumbar heating option for more comfort. After a hard day at work, they'll feel like a king while relaxing on this amazing chair!
19. Outdoor Essentials Kit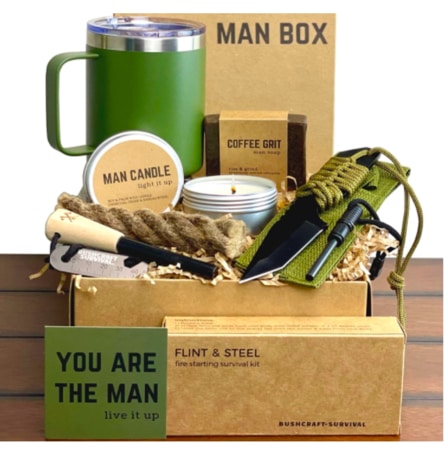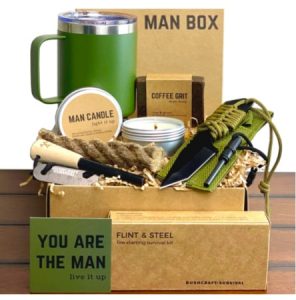 If the man in your life loves the outdoors and enjoys going on camping and fishing trips, give him this outdoor essentials kit that contains all the stuff he needs to enjoy the outdoors without worry.
They can light a fire safely, clean and prepare their catch, enjoy their cup of coffee, and wash up without leaving any chemical residue that can harm the environment.
This kit includes a card you can personalize with a sweet message to mark this momentous occasion.
8 26th Wedding Anniversary Gifts for Couples
20. Glass Coasters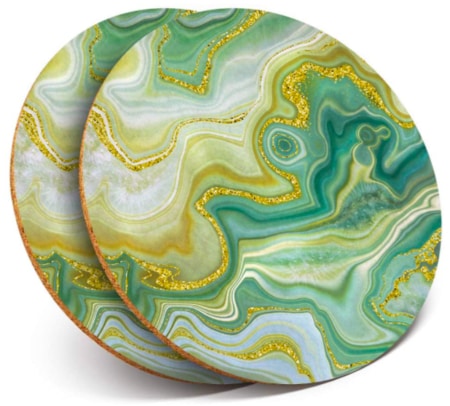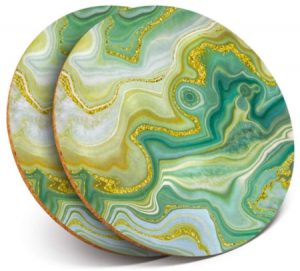 These green jade agate glass coasters will make for beautiful 26th anniversary gifts that won't break the bank.
They have an eco-friendly cork bottom that won't slide even on slippery surfaces and protects tables and countertops from water marks.
21. His and Hers Coffee Mugs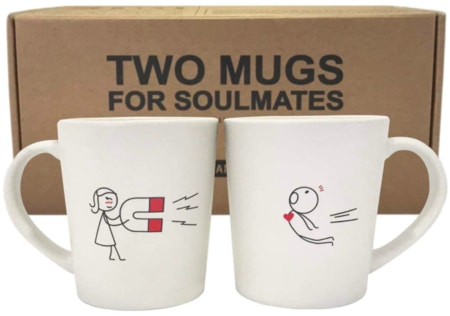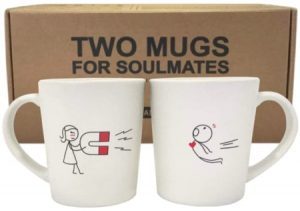 Your favorite couple will enjoy their morning coffee in these "his and hers" coffee mugs. These mugs are dishwasher and microwave-safe and are made from stoneware ceramic with a cool matte finish.
22. Christmas Ornament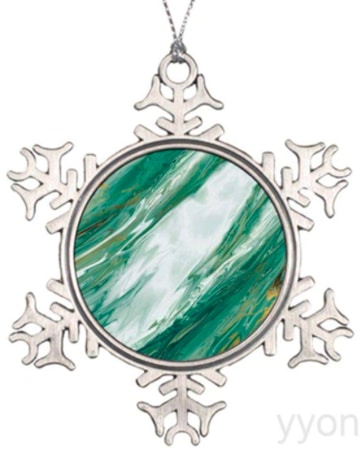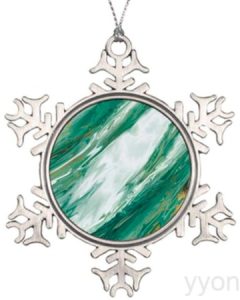 Tree ornaments are simple but thoughtful gifts that work for any occasion. This beautiful jade green and silver snowflake ornament will not only keep for a long time, it can also be customized with your favorite couple's name or a message to make it extra special.
23. Wine Carrying Case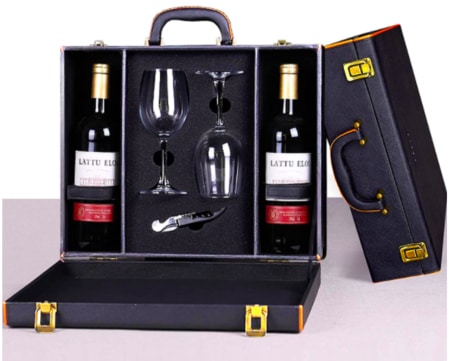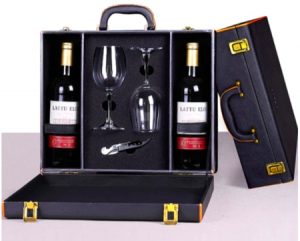 If the couple celebrating their 26th anniversary enjoys wine, this wine carrying case will come in handy for picnics, the beach, camping trips, and BYOB parties.
It has everything they need to enjoy their favorite wine including two wine glasses and a bottle opener. This hard case can carry two wine bottles without worry since everything stays in place.
24. Home Spa Gift Basket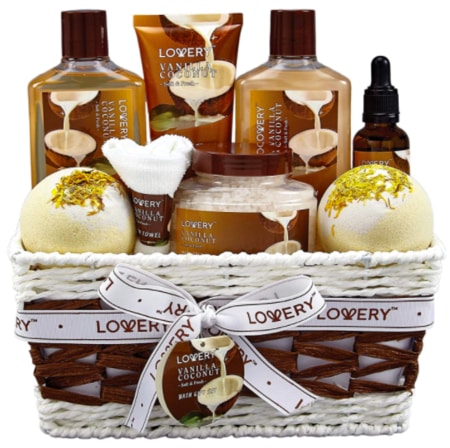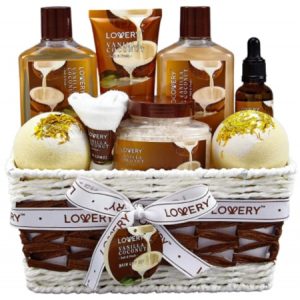 Give your favorite couple a spa night right in the comfort of their own home with this cruelty-free home spa gift basket from Lowery.
This basket contains nine amazing coconut and vanilla scented bath and body products made with natural ingredients like shea butter and vitamin E.
This gift set is packaged beautifully in a reusable basket and contains a card that can be personalized with a nice message.
25. Metal Sculpture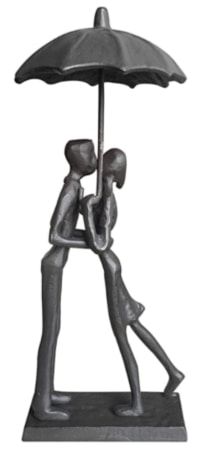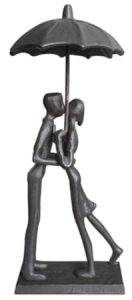 Help them celebrate their 26th wedding anniversary with this little piece of art that would look cool on any desk, bookshelf, end table, or even on their nightstands.
This metal sculpture is made from cast iron and is lined with a velveteen material that won't scratch delicate surfaces.
26. Instant Pot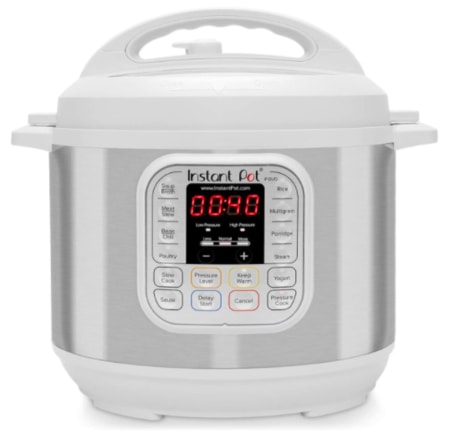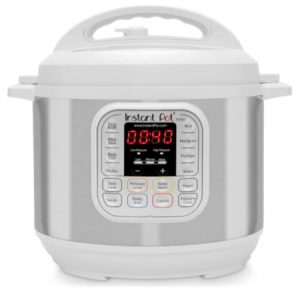 Your favorite couple will appreciate this 7-in-one cooking device that saves precious time and counter space.
This Instant Pot can help create elaborate meals for up to six people in less time with less clean-up.
27. Air Purifier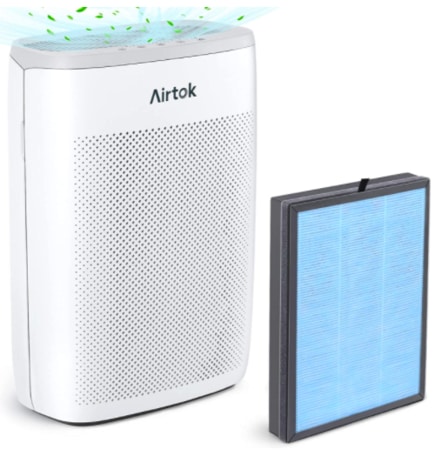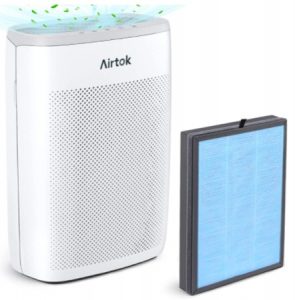 If they have pets, this air purifier will work effectively within 10 minutes, even in large rooms. It gets rid of dust, pet dander, smoke, and other pollutants in the air.
Plus, this device works quietly and has a replace filter indicator for optimal function. This air filter also has a child lock feature so it's safe to be around pets and children.
26 Years Together and Counting
No matter how you choose to mark the occasion, I hope you found something on this list that's perfect for your spouse or your favorite couple.
Check out these other anniversary gift lists and let us know in the comments if there's another list you'd like to see!
23rd Anniversary Gifts
24th Anniversary Gifts
21st Anniversary Gifts
17th Anniversary Gifts
Meme Gifts
5 Senses Gift Ideas