Is your girl feeling under the weather? These get well gifts for women will cheer her up.
Even the strongest of us get sick and vulnerable sometimes. Letting her know you wish her a fast recovery will make her feel good and motivated to get better.
Here you'll find the best gifts that will get her back on their feet in no time.
18 Terrific Get Well Soon Gifts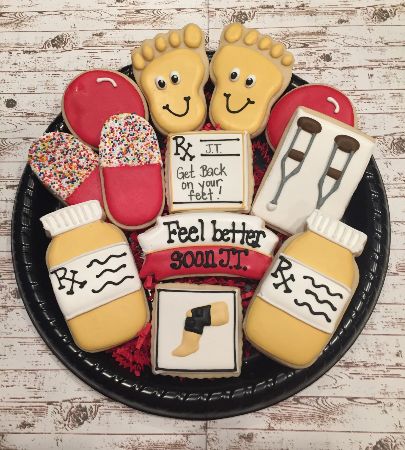 Bounce back quickly from surgery with these irresistible cookies.
These get well sugar cookies will be a lucky treat for your recipient who has a sweet tooth. The cookie colors and names are also fully customizable.
2. Healing Thoughts Throw Blanket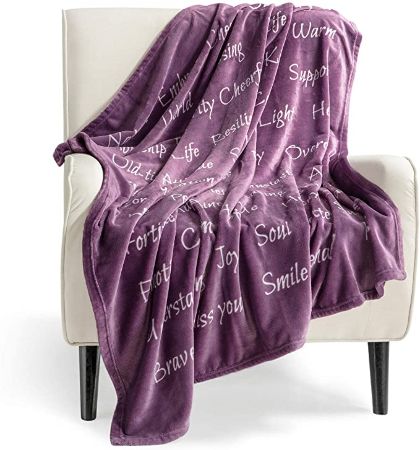 This throw blanket will make her feel your warm embrace even if you're miles away. It's also very soft which makes it a perfect cuddle buddy.
Another great thing about it is that they'll still feel your love even after they recover from their illness through this blanket.
3. Lavender Scented Candle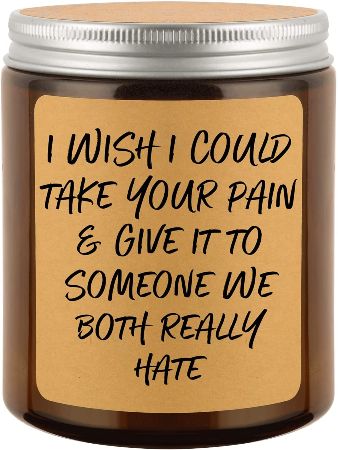 She'll forget the pain even for a while when you give her this funny scented candle. She'll also know that you care and wish her well even if the sweet message is disguised as a joke.
4. Get Well Soon Bear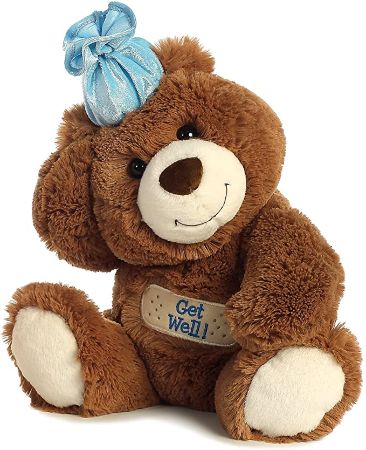 This get well soon teddy bear will keep your recipient company while she recuperates. It's a great reminder that the pain they're feeling is only temporary and everything will get better soon.
5. Wearable Throw Blanket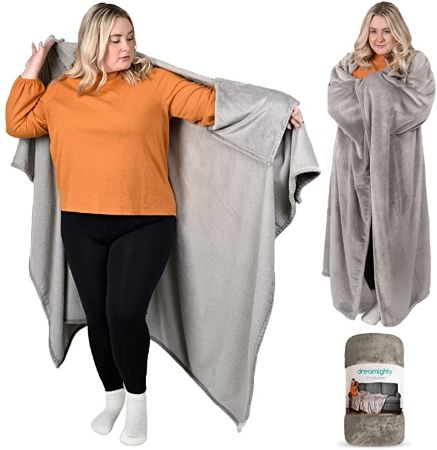 One can never have too many blankets—especially wearable ones.
They're comfy, chic, and functional. No wonder TikTok is crazy about them!
6. "I Do All My Own Stunts" Shirt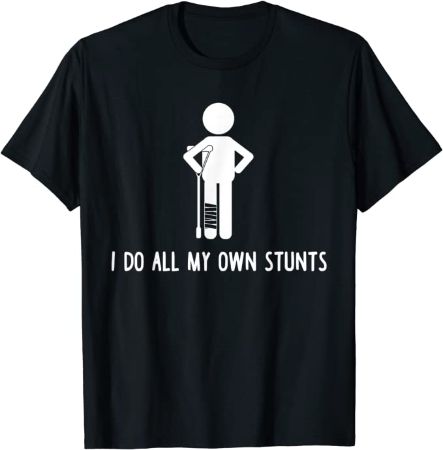 As they say, "what doesn't kill you makes you stronger." And that is definitely true in her case because this injury will only make her more indestructible.
For women who have an active lifestyle or love sports, this shirt will be the perfect present.
7. "Legissaur" Shirt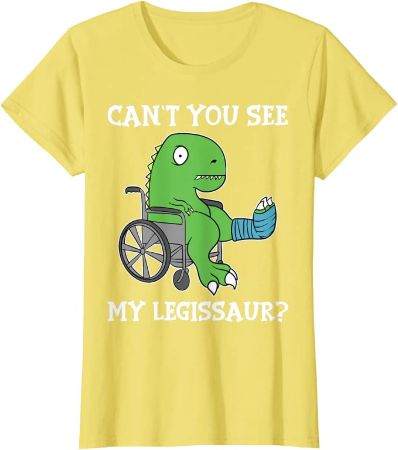 Does your recipient appreciate good ol' dad jokes? She'll shriek with laughter because of this shirt.
Choose from the 10 colors available such as baby blue, pink, and purple.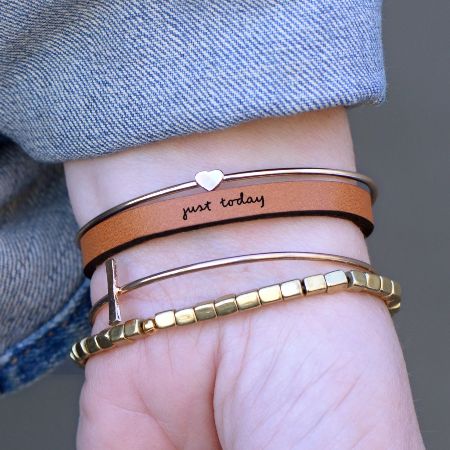 Just like everything else in this world, this too shall pass.
Remind her to hold on and to take one day at a time with this pretty bracelet. Plus, it will let her know that she's not going through this alone and that you'll support her 100%.
9. Pukka Organic Tea Bags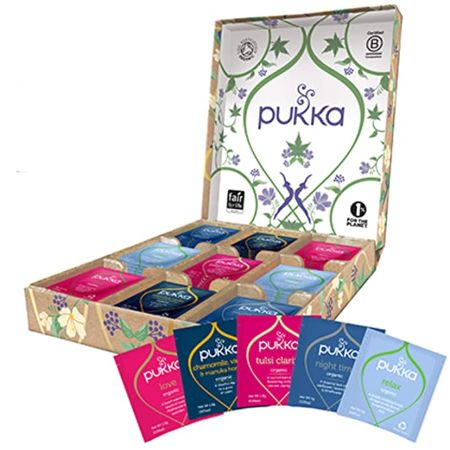 Tea will make her feel better. Drinking tea yields numerous benefits such as a boost in the immune system and it wards off cancer and heart disease as well.
Learn more about the health benefits of tea here.
10. "Recovery Mode On" Insulated Mug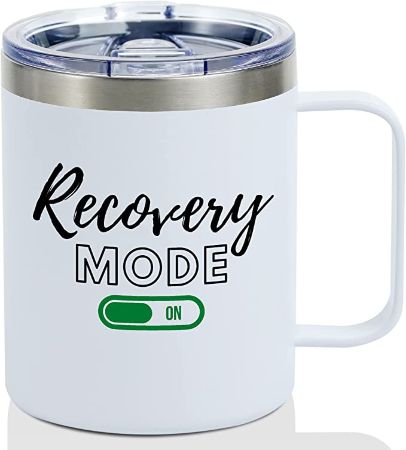 Include this insulated mug with the tea bags above to give her the complete package. It's a durable gift that will keep her drinks warm (or cold) all day long.
11. Strength and Healing Angel Figurine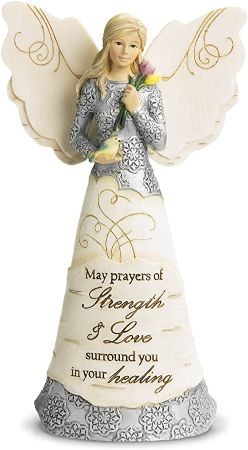 Having her own angel to watch over her is one of the best gifts you can give her.
Along with your prayers and love, this healing angel figurine will guide her to a fast and full recovery.
12. "Hang in There!" Get Well Soon Gift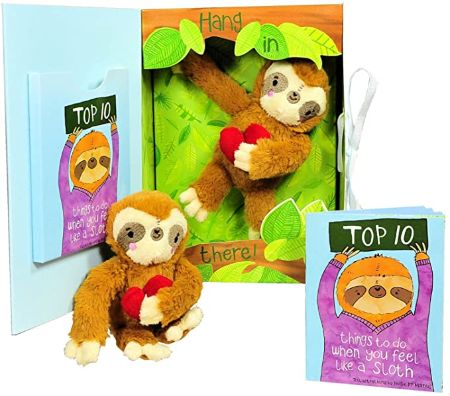 Surprise her with this adorable "hang in there" get well soon gift.
It will make her feel young again since it comes with a sloth stuffed toy and booklet.
13. Tropical Bloom Pop-Up Card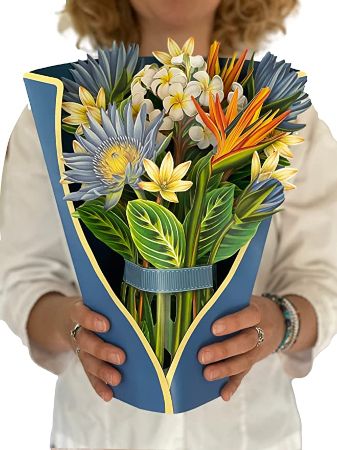 Give her some flowers that will never wither through this tropical bloom pop-up card. You'll also be able to write down sweet messages to her that will help her in her recovery.
Other cards are also available that show other themes such as festive tulips, daffodils, and roses.
14. Adult Coloring Book Set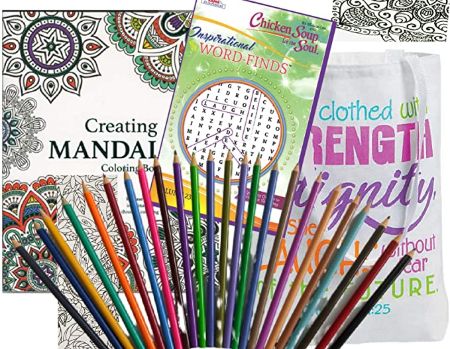 Staying in bed or in the hospital for a long time can be b-o-r-i-n-g. Thanks to this book set, that won't be happening in her case.
It's a seven-piece bundle set that includes two coloring books, color pencils, DIY bookmarks, and more.
15. Quote Mug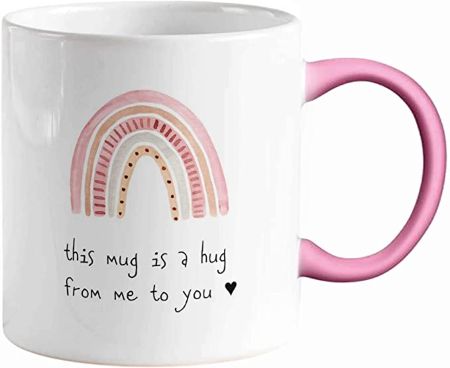 Distance shouldn't be a reason for your mom, sister, or best friend to not feel your love as they go through a difficult time in their life. Send them this lovely mug to let them feel your presence wherever they are.
16. Life and Laughter Quotes in a Jar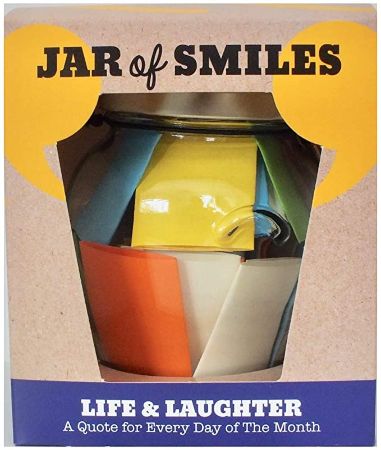 Never underestimate what these tiny notes can do for your recipient. They will fill her heart with joy, hope, and courage.
Reading one note a day can turn their day upside down for the better.
17. Inspirational Bookmark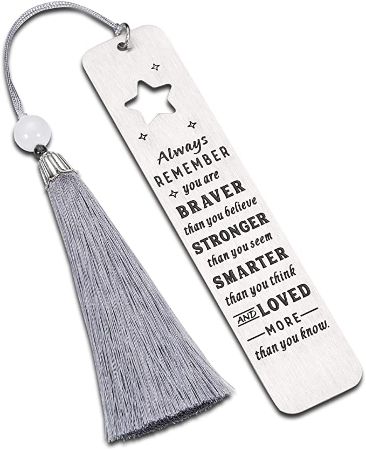 She'll be able to catch up with her reading list now that she has a ton of free time in her hands. She'll find this bookmark handy for all of her novels.
Brownie points for the inspirational message it has.
18. Fresh-Cut Flowers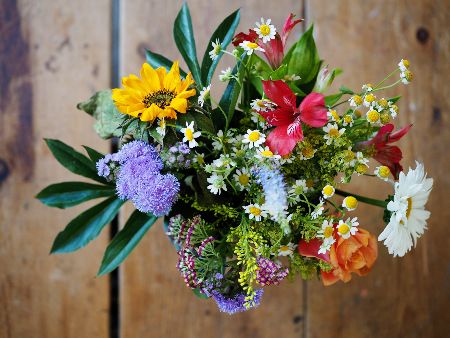 Here's something that will brighten up her room in an instant.
Some fresh-cut flowers from your garden or the market will put a smile on her face. Check this out to know what types of flowers make the best get-well gift.
6 Get Well Gift Baskets for Her
19. Get Well Care Package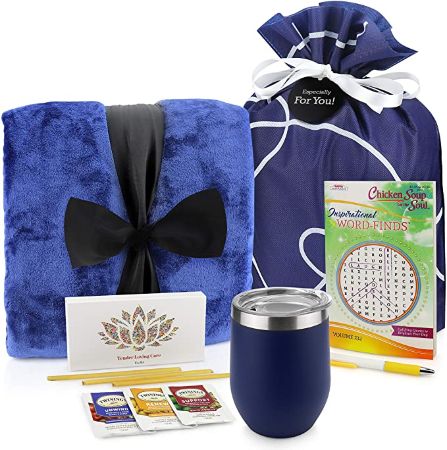 It's important to keep her brain on a roll while her body recovers. This care package will do the trick.
It comes with a word find book, insulated mug, and bag. The care package comes in red, too.
20. Cute Women Care Package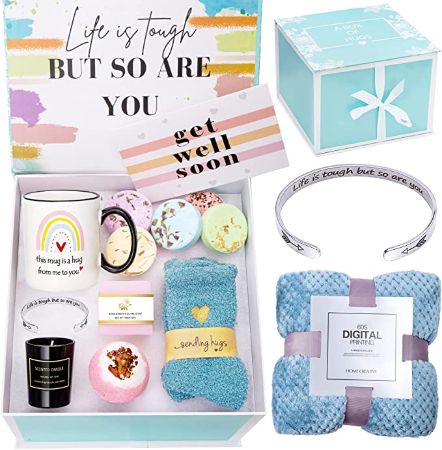 Looking for an aesthetically pleasing gift set for your recipient? This one passes the criteria.
Your recipient will feel much better when she uses this care package that includes a throw blanket, fuzzy socks, and a rose bath bomb.
21. Self Care Gift Pack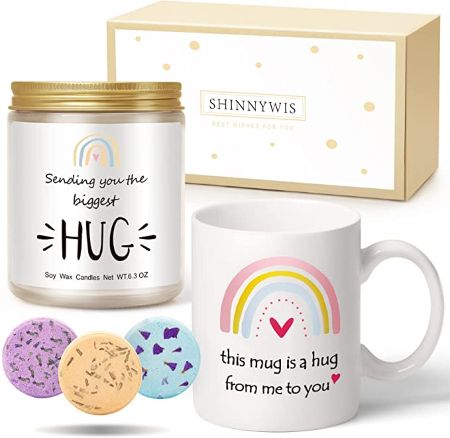 Your daughter will always be your baby even if she's a full-grown adult. This care package will make her feel her mother's love whenever she feels vulnerable.
The package comes with a soy candle, mug, shower steamers, card, and box.
22. Lavender Scented Spa Gift Set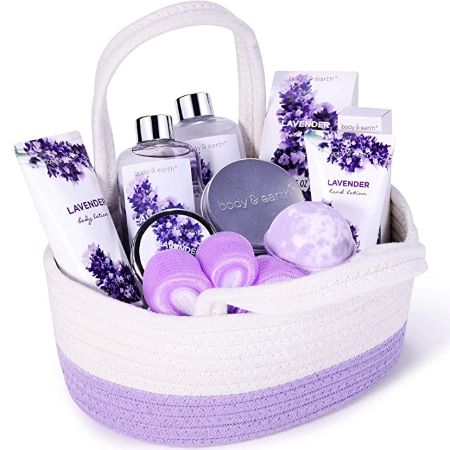 Can't get enough of lavender? This spa gift set will be the perfect gift for her.
Give her the "me time" that she deserves through this gift basket. Here are more self care gifts that will rejuvenate her mind, body, and spirit.
23. Feel Better Soon Care Package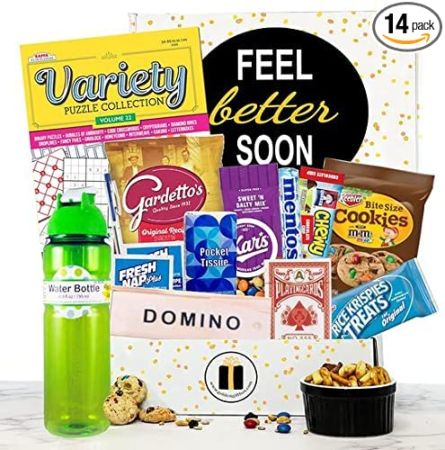 If the doctor gave her the go signal to go eat some sweets, then this care package will be a hit to your recipient who has a sweet tooth because she'll have all of her favorite candies in one box.
She'll get a bundle of snacks, a water bottle, and puzzle books in this care package.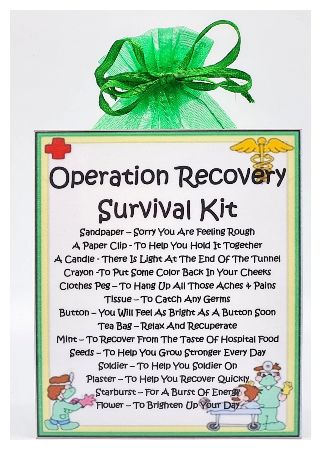 Here's a creative and thoughtful present that your recipient will appreciate. It includes ordinary household items that hold deeper meanings.
She'll love the creativeness and significance behind this gift.
Restorative Get Well Gifts for Women
Even the superwoman of our lives can get sick sometimes. Let them know that it's okay to show some vulnerability with these get well gifts for women.
It's the perfect time for us to step up and return the favor to them for being such a hardworking and dedicated women. These simple yet thoughtful gifts will fill her heart with happiness as she traverses the road to recovery.
More thoughtful presents await you in the gift lists below: