Celebrating one's 50th birthday is a big milestone. It's the age where someone has already garnered enough life experiences and stuff to make them say "I have everything I need."
That can be challenging for gifters, though. At 50, people are looking for sensible gifts that will enhance their lives and fill the gaps that they've missed.
So, what are some great 50th birthday gift ideas? I've listed 43 of the best 50th birthday gift ideas to give to that special person in your life.
Best 50th Birthday Gifts – Starter Pack
Turning 50 presents new challenges in life. It's a new journey people have to embark on. Help your giftee navigate this new chapter in their life with this 50th birthday gift ideas starter pack.
You can choose to buy all 5, some, or just one of the items listed below.
1. 50 Things To Do When You Turn 50 by Ronnie Sellers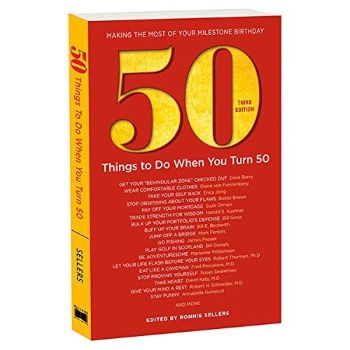 Reaching the half century mark is a momentous milestone. Since it's the start of a new journey in life, give them this book of things to do at this glorious age.
This is one of the best 50th birthday gifts you can give anyone as it will give them a new perspective on things they can still do.
2. 50th Birthday Statement Mug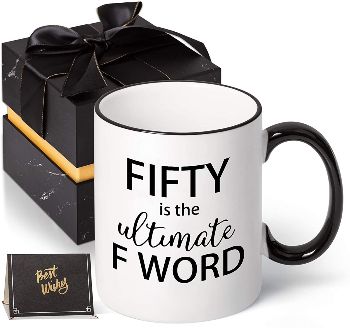 A statement mug declaring their recent milestone is also a great gift for any 50 year old. Here are other worthy mugs to give:
Making The World A Better Place Since 1971
Other 50 Year Olds vs Me
Looks 22, Feels 18, Acts 10
3. 50th Birthday Shirt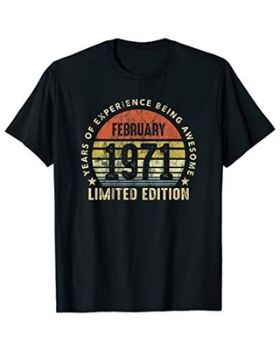 These vintage t-shirts are made of 100% cotton with a durable personalized print . That makes these unique 50th birthday gifts very comfortable to wear any time of the year.
Disney Birthday Girl T-Shirt
Star Wars I Was Born Long Ago T-Shirt
Limited Edition Classic 1971 T-Shirt
Turn 50 You Must Shirt
4. Funny Statement Socks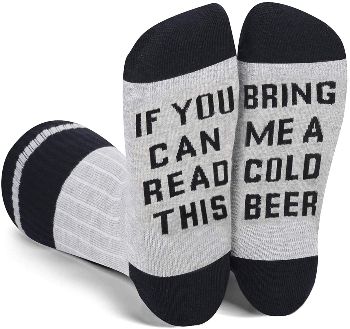 95% cotton, 5% polyester, 100% comfy – what else could you ask for from a pair of socks? This is perfect for 50 year olds who just want to kick back and relax at home.
5. Funny Toilet Paper Gag Gift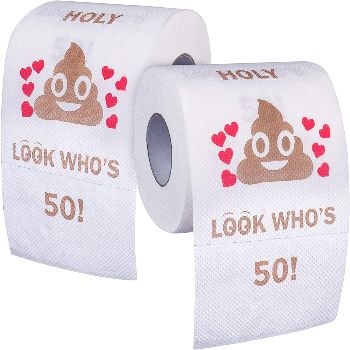 Throw this printed toilet paper in to always remind them that they're 10 years away from retirement even when they're on the john. This should make it one of the funniest 50th birthday gifts they'll ever receive.
Best 50th Birthday Gifts For Those With A Bucket List
A bucket list is a great way to ensure that life is lived to the fullest with little to no regrets to look back on years later. Take a look at these 4 gift ideas for the bucket list enthusiast in your life!
6. Bucket List Planner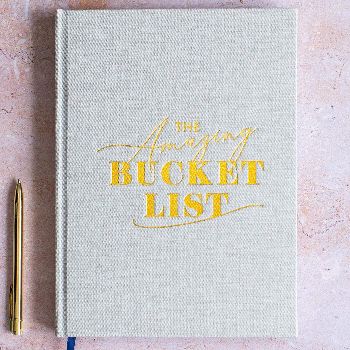 Give them this bucket list journal so that they can jot down their ideas and accomplish each item at the first chance they get.
7. Bucket List Bucket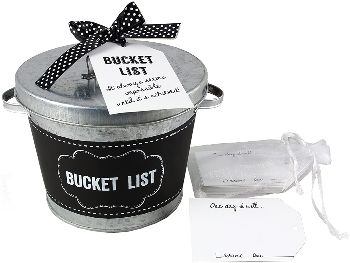 What's a bucket list without an actual bucket? This 7 inch metal bucket is deep enough to take in a few suggestions without filling it to the brim.
8. 100 Movies Scratch-Off Poster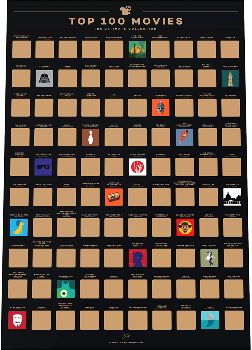 There have been a lot of great movies that have come out in the past 50 years. Let's see how many they've seen over the course of their lifetime!
9. "50 Years Ago" Poster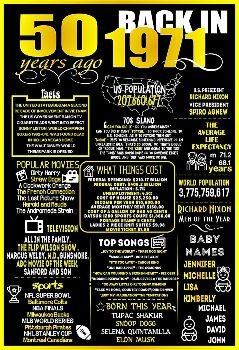 This poster serves as a reminder of how far we've come in just half a century.
Best 50th Birthday Gifts for the Office or Desk
All 50 year olds deserve a great office or desk. Help them decorate this personal space with these next 5 items.
10. Steampunk Desk Lamp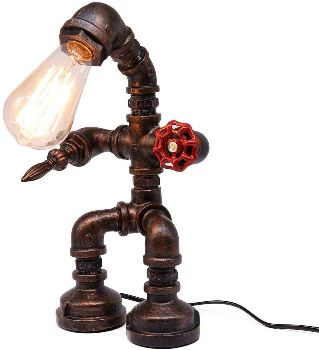 This unique, steampunk inspired lamp will make a good conversational piece for years to come.
11. Planter Bookends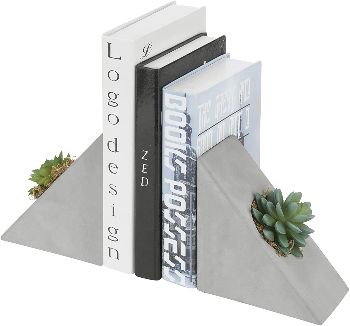 Don't just give them a plain old bookend, give them bookends with planters! Adding a little greenery to an otherwise austere desk or shelf is always a welcome change.
12. Phone Stand Planter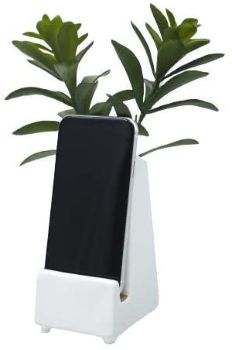 This ceramic phone stand with planter is one of those unique 50th birthday gifts that will instantly grab your giftee's attention. Its clean minimalistic lines make it fit in with any desk or shelf.
13. Owl Shaped Eyeglasses Holder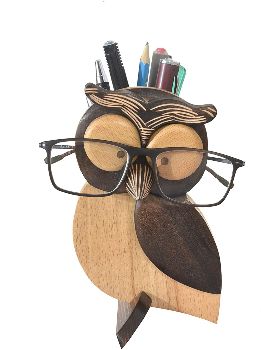 Got a quirky 50 year old in your life who likes their desk filled with odd but useful things? This owl-shaped eyeglasses holder also doubles as a base for keeping pens in one place!
14. Scrivener Fountain Pen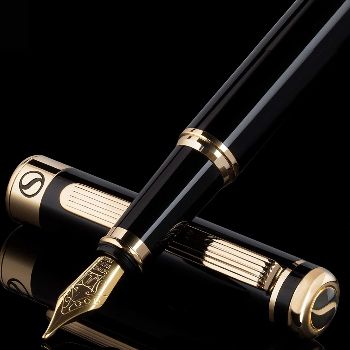 Last but not least in this section is this elegant Scrivener fountain pen. This black lacquer fountain pen has a 24K gold finish that is sure to impress. Give this to any new 50 year old and they'll treasure it for the rest of their life.
Best 50th Birthday Gift Ideas for Health and Fitness
Age is just a number – you can feel as young as you want provided you keep yourself healthy. Sign your giftee up for a gym membership, join them for a hike, or simply give them one of these 3 unique 50th birthday gifts designed to improve their physical fitness.
15. Fitbit Inspire 2
The Fitbit Inspire 2 Fitness Tracker tracks all your movements and assesses how many calories you've burnt. This is a great gift for 50 year olds who want to stay fit and healthy without over-exerting themselves.
16. Desk Cycle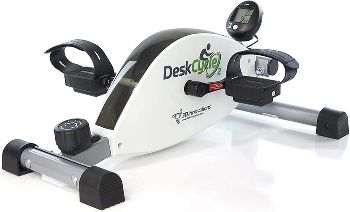 No time to go to the gym? The Desk Cycle can provide your giftee with that much needed cardio activity while sitting at their desk. This is highly adjustable and can be personalized for each individual.
17. 18 Piece Golf Club Set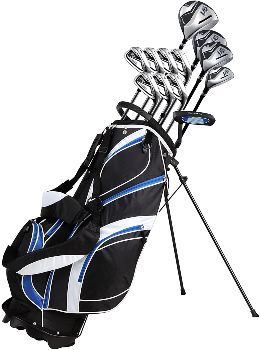 A little sun, a little grass, and a lot of whacking… er walking. Sounds like the perfect form of exercise 50 year olds will love. Be careful though, this can be a very addictive pastime.
Sooner or later, they'll want to add these items to their golf ensemble:
Puma ProAdapt Golf Shoes
Callaway Golf Gloves
Puma Driver's Cap
Titleist Pro V1x Golf Balls
Best 50th Birthday Gifts for Relaxation
They've paid their dues, done the time, and given their all at work and at home. Here are 7 items designed to help anyone relax at home, at the office, and everywhere in between.
18. Scalp Massager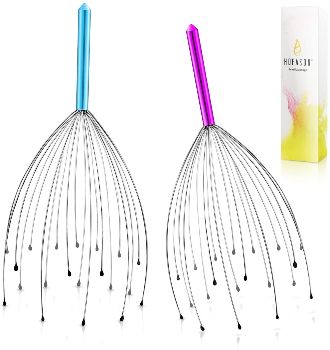 Run this across your scalp and you'll immediately feel the tension lift. This is one of those unique 50th birthday gifts that are low-maintenance and guaranteed to work as prescribed.
19. Cryotex Massage Gun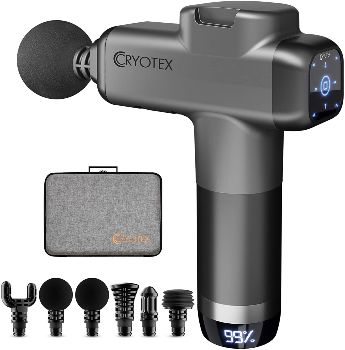 The Cryotex Massage Gun can target taut and knotted muscles and provide fast relief, which is perfect for 50 year olds who work long and hard days.
20. Shiatsu Massage Chair
This Shiatsu Massage Chair can be used on almost any chair. It will target the neck, upper and lower back, and thighs and work simultaneously to loosen those tight muscles. Instant relief can be had in as little as 15 minutes.
21. Scented Candles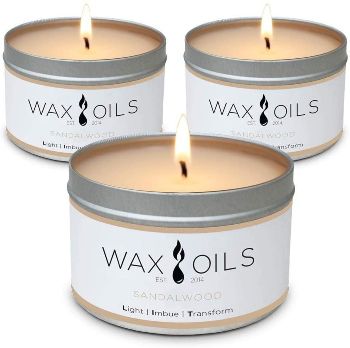 Scented candles are small and easy to place around the house – a win-win situation for your giftee and their guests.
22. Aromatherapy Set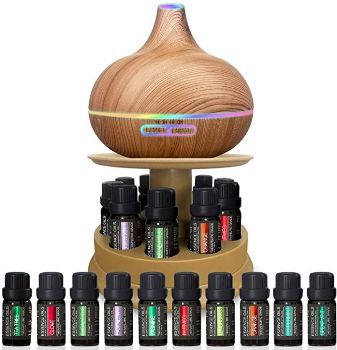 Aromatherapy has been proven to work wonders on overall mood. This set has a lot of scents to choose from such as fresh lemon, lavender, and pine.
23. Lavender Scented Oils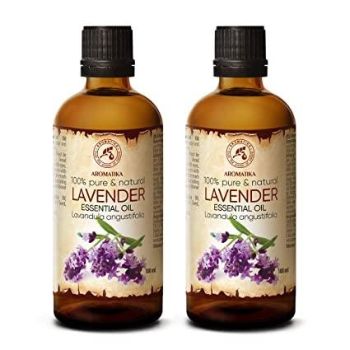 Lavender Scented Oil has a calming effect which is great for anti-stress therapy. Add a few drops into a diffuser and within seconds that 50 year old will be smiling, relaxed, and free of stress.
24. Bath Bombs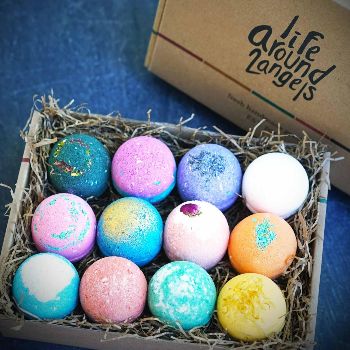 Who doesn't love bath bombs? Popping these into your bath and soaking for a couple of hours leaves skin feeling soft and supple.
Turn this gift into a 5 senses gift set!
Best 50th Birthday Gifts for Their Vanity and Dresser
25. Watch Storage Box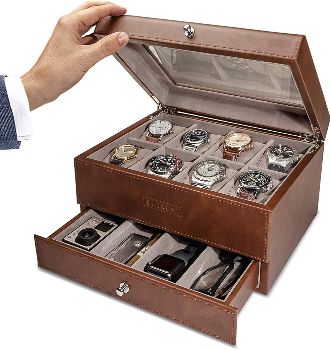 This watch storage box is an excellent display case for showing off timepieces they've collected over the years.
26. Beard Grooming Kit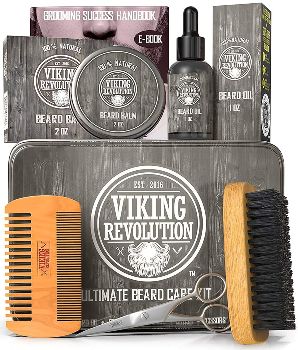 Help that 50 year old man in your life say goodbye to their unruly beard with this Beard Grooming Kit. This kit has everything they'll need for trimming, shaping, and keeping their facial hair shiny.
27. MAC Eye Shadow Set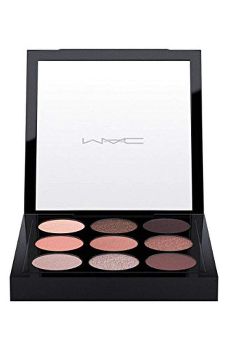 50 year old women are the very definition of sophistication and class. A complete MAC set should help them keep that image intact.
28. Jewelry and Cosmetics Organizer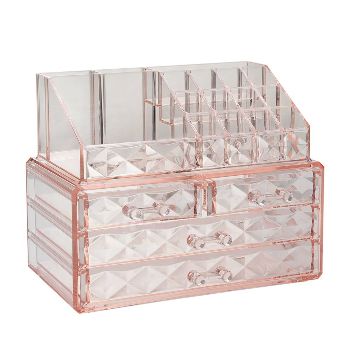 Over time, a person collects a number of trinkets, jewelry, knick knacks, and other small items. Help them keep their things organized with this jewelry and cosmetics box.
Best 50th Birthday Gift Ideas for the Home and Kitchen
These next 5 items are perfect for 50 year olds who love to stay home, cook, or tinker around with home improvement.
29. Himalayan Salt Lamp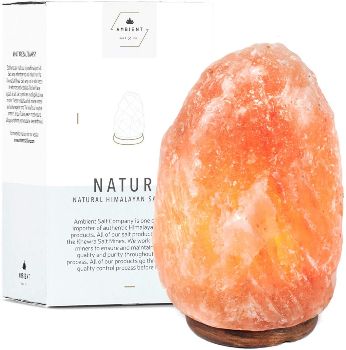 This large himalayan salt lamp can be a perfect conversation piece in any 50 year old's home.
30. "Upgraded To Version 50.0" Birthday Apron
With age comes a certain amount of wisdom and expertise. That or just a better hand at whipping up the best home cooked meals.
31. DeWalt Complete Power Tool Set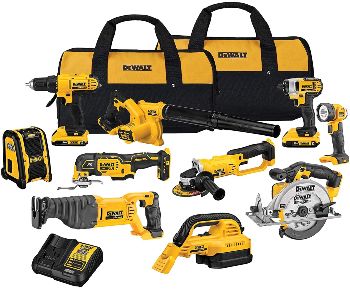 Retired 50 year olds who spend a lot of time at home will definitely love this complete power tool set from DeWalt. As soon as boredom strikes, they'll be looking for stuff to do inside and outside the house!
Leave them alone long enough with this power tool set and you might be delighted to see some new furniture or home improvements.
32. KitchenAid Countertop Mixer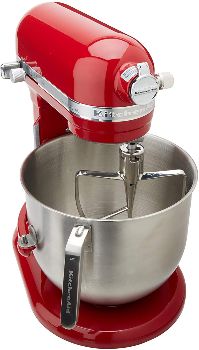 With age also comes a certain demand for high-quality products that are durable, aesthetically pleasing, and serve a purpose. The classic KitchenAid Countertop Mixer is an example of a professional piece of equipment that fits perfectly in any home.
33. Lodge Cast Iron Cookware Set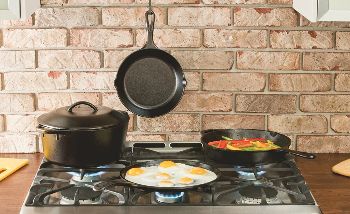 Sometimes all anyone really wants is a complete kitchen. These Lodge cast iron pots and pans are a good way to start that journey.
Best 50th Birthday Gifts for Those Who Travel
It's never too late to travel. By the time people hit 50 trips around the sun, they've squared away enough things to get away without worrying about much.
The remaining 10 items on this list are perfect for the 50 year old who loves to explore the world.
34. Scratch Off Map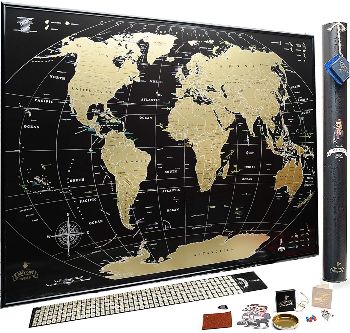 The best way to plant seeds of wanderlust is through this gift. This map will have them itching to scratch off the areas they haven't visited yet!
35. Under Armour Tactical Boots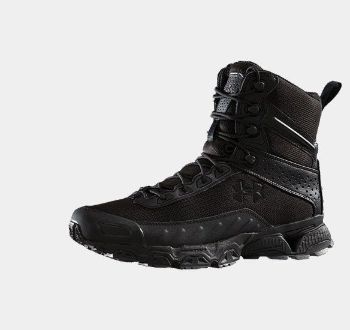 Traveling requires some serious footwear. Give them these Under Armour Tactical Boots so they can go anywhere with no fear of wear and tear on their feet. These are tough boots that will last a lifetime.
36. Gosky Binoculars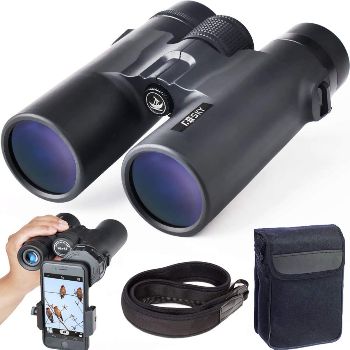 These Gosky binoculars will help them see the sights without having to trek all the way to get a closer look. Add the ability to attach a mobile phone and they can even take pictures!
37. Canon Powershot Digital Camera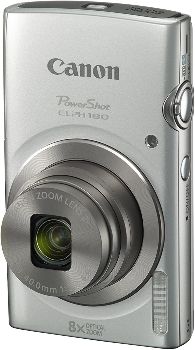 Allow your giftee to capture precious little moments with this simple Canon Powershot Digital Camera. This has simple controls for convenience and excellent picture quality so no detail is missed.
38. Ray Ban New Wayfarer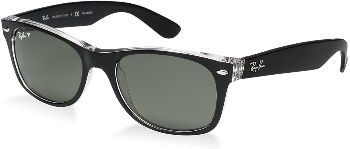 Ray Bans are perfect for any age. Maybe it's because of the retro-inspired look or because of their timelessness.
39. Multi-Purpose Tool – 46 in 1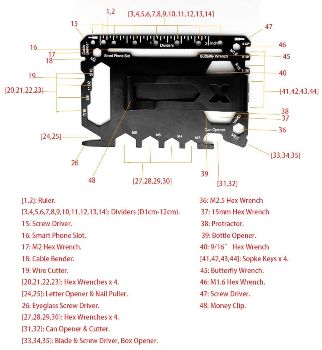 Don't let that 50 year old get caught in any situation empty handed. This 46-in-1 Multi-Purpose Tool set can get them out of any fix in a jiffy! The great thing about this gift is that it can be stored inside a wallet when it's not in use.
40. Pacsafe Venturesafe Luggage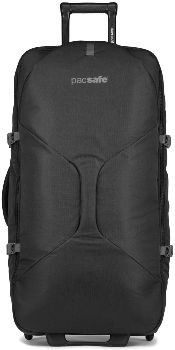 Pacsafe is known for producing top-of-the-line, anti-theft bags. With this luggage, they'll have one less thing to worry about when boarding ships, planes, and trains.
41. Pacsafe DayPack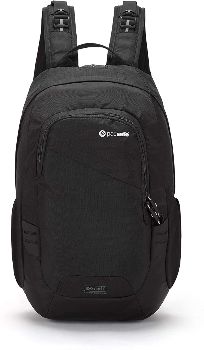 This Pacsafe DayPack is big enough to carry essential items on the go, an ideal choice when all they really need when going out during a trip is an extra change of clothes, a camera, official travel documents, and a bottle of water (with plenty of room to spare!).
42. Portable Chair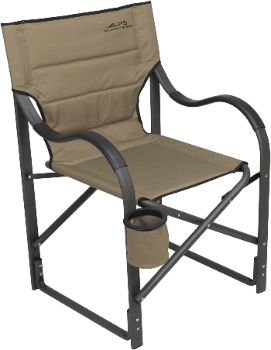 Traveling can be exhausting, and sometimes finding a place to sit down and take a breather can be challenging. Not anymore with this portable chair!
43. Kindle Oasis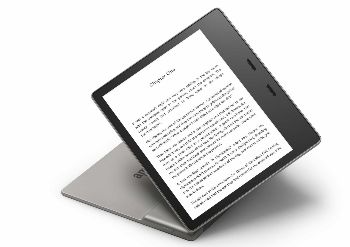 Everyone loves a good book or two, and this Kindle Oasis gives access to millions of books online. Now they have something to do in between trips that will keep their minds sharp and well-informed, like learning a new language or more about their destination.
50 down, 50 more to go!
These 50th birthday gift ideas are just the tip of the iceberg. There are plenty more gift ideas out there for a 50 year old birthday celebration.
In reality, anything can be turned into a great 50th birthday gift. Take a look at some of our other articles that cover everything from sensible gifts for adults to gifts for Lord of the Rings fans – you may find a unique gift that's perfect for the 50 year old in your life.