On the 16th anniversary, you traditionally surprise your loved ones with wax.
"Wax isn't romantic at all!", you might say. Well, it might seem like that until you realize that the wax in candles symbolizes the fuel for your enduring passion towards your partner.
If that seems a little bit old-fashioned, get your partner a more modern gift in the form of silver hollowares. These are tablewares (teapot set, luxurious bowls, etc.) that you bring out only during special occasions.
If those sound too conventional for you, don't worry, because other gifts will prove your continuing love for your partner without straying too much from traditional 16th anniversary gifts.
10 Traditional 16th Anniversary Gifts
1. Vertical Candle Natural Beeswax
This vertical candle will burn like the eternal love for your partner for many hours. While it won't last another 16 years, its burn time is relatively long since the candle wax can last for 80 hours!
The flame will extinguish itself once it reaches the clip, but make sure to blow the candle when leaving it unattended. If your spouse enjoyed this gift and has spent all the wax, don't worry because wax refills are here for your convenience.
2. Candle Wax Melter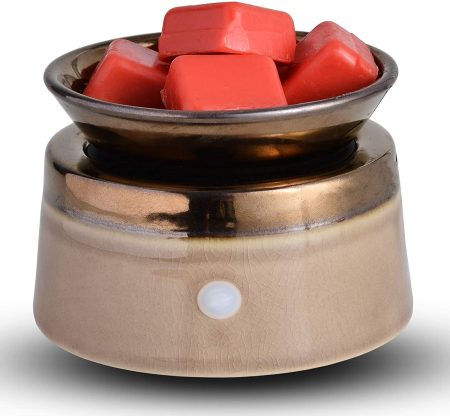 Not a fan of open flames like candles? Don't worry, because the same level of fragrance can be achieved by putting some wax cubes on this wax melter.
It also serves as an infuser so put a couple of drops of sea lavender oil (a.k.a. statice, which is the traditional flower gift on the 16th anniversary) or your preferred scent to freshen up any room.
3. Fragrant Wax Cubes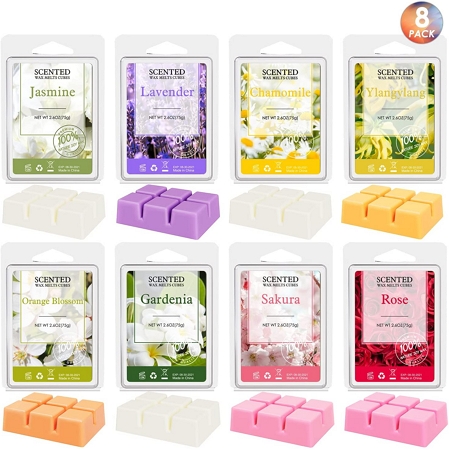 Already have a wax melter? Simply grab this assorted pack that contains 8 different types of scented wax cubes.
Each of the eight scents has 6 cubes. So let's assume that your partner melts a single cube per day. That still leaves them with 47 days of fragrant smell within your home! Not a bad deal for the wifey who loves to keep their home smelling fresh.
4. Sealing Wax Kit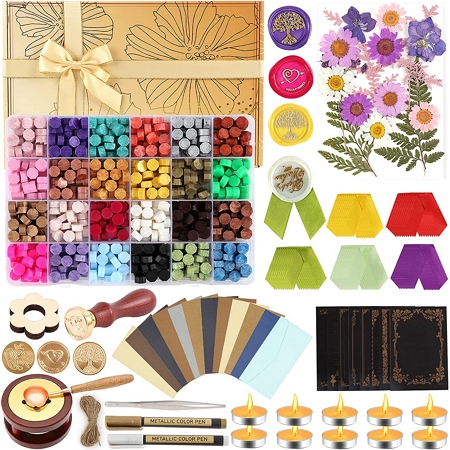 Here's another interesting wax gift for the 16th anniversary. This wax seal kit will provide her with a new hobby or reignite her old one.
This sealing wax set contains 24 colors of wax beads so don't be afraid to experiment with different colors. The pack also includes 10 envelopes, making it perfect to kickstart the new refreshing hobby. There are three designs for the stamp, which are easy to remove and assemble.
5. DIY Homemade Candle Kit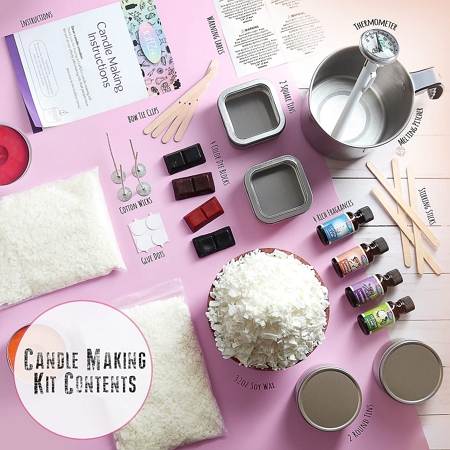 Perhaps the reason for maintaining such a long and healthy relationship after 16 years is because you never fail to spend some quality time with your partner.
There's no perfect 16th anniversary wax gift other than getting this kit to make homemade candles that lets the missus know that you are willing to spend quality time with her.
6. Heart-Shaped Holloware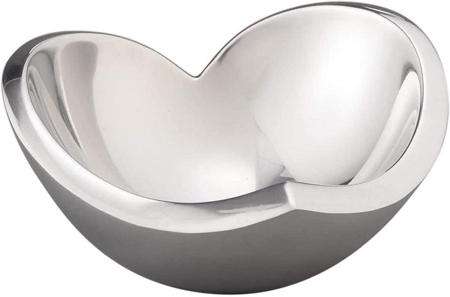 Let's turn to a more modern 16th anniversary gift with this heart-shaped holloware. Giving silver holloware might seem unromantic, but it's the thought that counts, and this silver salad bowl could be the missing piece to her kitchenware set.
7. Moroccan-Style Vintage Teapot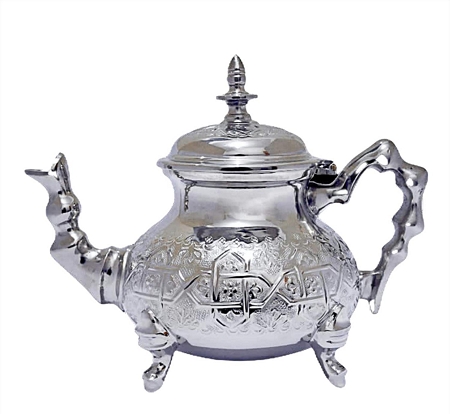 Here's a Moroccan-style silver teapot for those who love to indulge in some luxurious holloware while sipping their morning tea.
Admittedly, though, these types of hollowares aren't for daily use and are only taken out of the closet for special occasions, when the design of this teapot will shine and pair well with your grandma's fine china collection.
8. Bartender Drink Mixer Set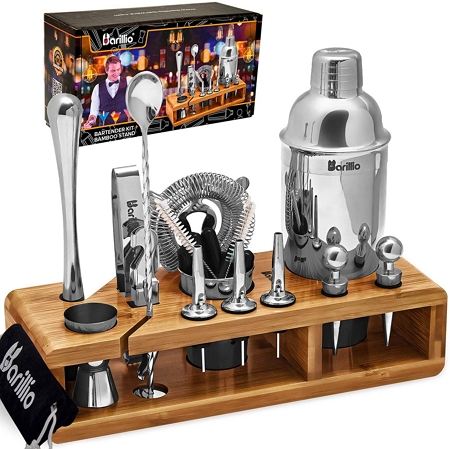 Silver hollowares, though meaningful, might seem impractical for most couples who would rather opt for something more useful, like this drink mixer set made of stainless steel. Lovers of both alcoholic and non-alcoholic beverages will adore you for this set, even if it's not made of silver.
This drink mixer set includes the essentials: a cocktail shaker, mixing spoon, ice tongs, and other accessories for the home barista. The stunning bamboo stand not only puts all those accessories in one place but also gives it an aesthetically pleasing look.
9. Silver Flower Vase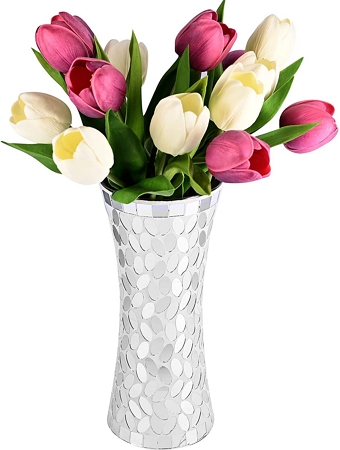 Hit two birds with one stone by getting this silver vase along with some lavender for the all-in-one 16th anniversary gift.
Unlike other materials that can easily corrode, this silver-colored vase is made of glass that's designed to be more durable in wet conditions, which is usually the case when there are fresh flowers.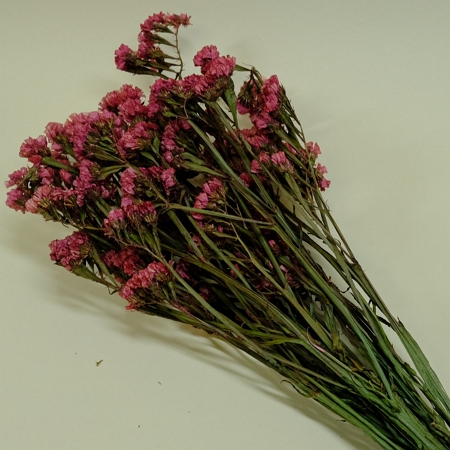 Last but not least on the list of traditional gifts is a bouquet of preserved statice, which represents both the flower for the 16th anniversary and your undying love for your partner.
Your spouse will find this bouquet of dried flowers paired with the silver vase above both very thoughtful and romantic.
4 16th Wedding Anniversary Gifts
11. Peridot Ring for Her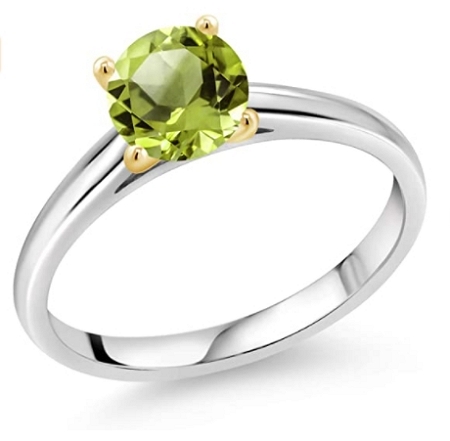 Make the 16th anniversary more special by giving her this sterling silver ring with a gorgeous peridot gem. The peridot is typically the stone associated with 16th anniversaries and people born in August.
Think of this gift as making your second proposal to your only wife, so there's no shame in feeling a little bit extravagant.
12. Peridot Necklace Pendant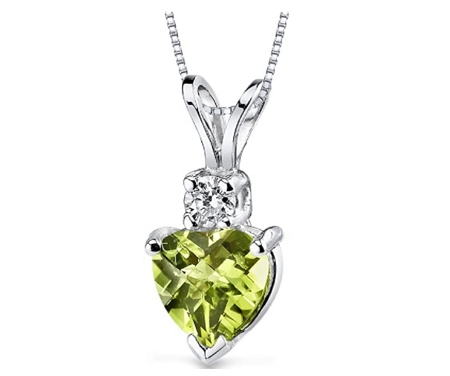 While one ring each is enough for a married couple, there can never be enough necklaces, earrings, and other accessories for the missus.
So it's a totally safe bet to spend on this wonderful peridot pendant, which comes with a sterling silver chain. This peridot necklace is handcrafted and polished carefully to complement any of her outfits.
13. Unframed 16th Anniversary Poster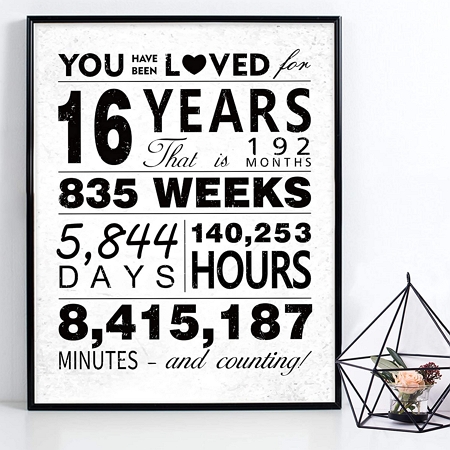 Those who enjoy stats and numbers will love hanging up this poster to remind them of how many minutes, hours, days, weeks, and months they've been sharing moments together.
The opposite is also true because this unframed 16th anniversary poster can also be an appropriate gag gift for those whose partners just can't deal with numbers.
14. 16th Anniversary Metal Dice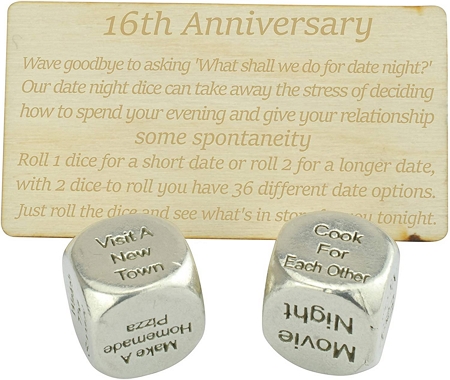 Here's a simple but surprisingly useful gift that provides a chance to spice up your dates or an arbiter of what to do when both of you are undecided.
When rolled individually, you have 6 date options for each dice. If time permits for a longer date, then roll both dice to get 36 different combinations of exciting and refreshing date ideas.
5 16th Anniversary Gifts for Him
15. Hard Wax Hair Removal for Men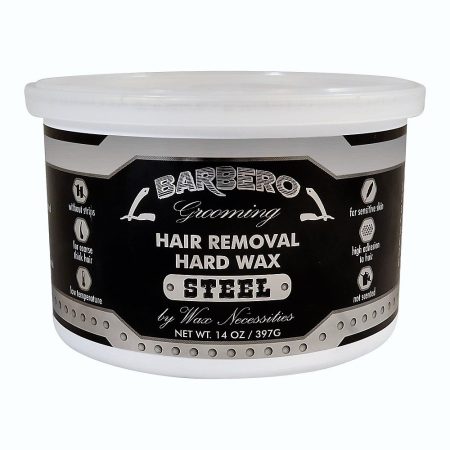 Here's a wax gift for the husbands who have always entertained the idea of waxing but never dared to do so. The surprised look on his face will be too funny to miss out on this chance.
Reassure him that this wax will be gentle on the skin. Plus, any residue is easily visible because of the dark color of the wax.
16. Bacon & Bourbon Soy Candle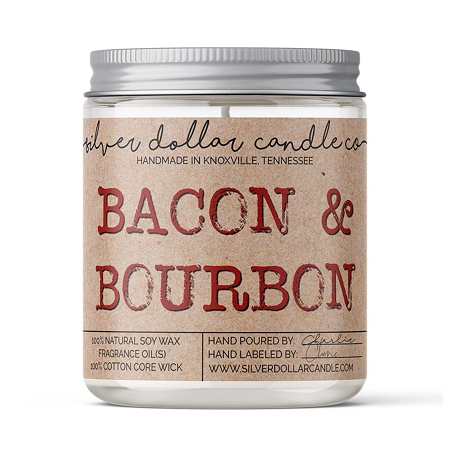 The 16th year anniversary gift doesn't need to be expensive. A thoughtful gift can go a long way for the men who enjoy the aroma of bacon and bourbon.
If this combination of food and drink appeals to your husband, then this is the perfect gift to get him. Though, you might need to get him actual bacon and bourbon because the scent of this wax candle might be too realistic and tempting.
Parks & Recreation fans know that Ron Swanson adores both meat and whiskey. If you know someone who enjoys watching the show, then get them a nice Parks & Recreation gift.
17. Beard Grooming Kit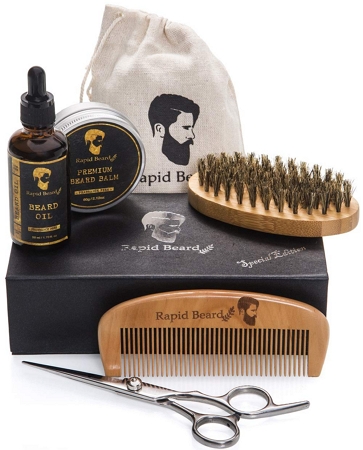 While this might be deviating from the traditional 16th year anniversary gift, any man who dedicates time to self-care and loves grooming his beard will undoubtedly appreciate this set. Plus, the set also has 16th anniversary gift significance since you could argue that the beard balm has wax.
Either way, he'll find natural Argan and Jojoba oils within the set, along with some beard balm wax and conditioner that keep his facial hair soft and moisturized. The set also includes plenty of accessories to maintain his desired facial hair length and style.
18. Thor's Hammer Bottle Opener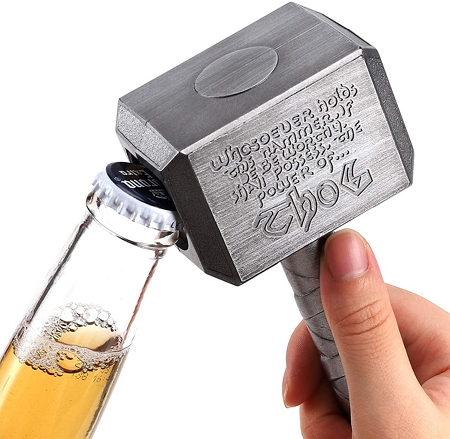 Beer lovers will be able to wield the power of Thor and, more importantly, the power to open beer bottles at a moment's notice. So give him this Mjolnir bottle opener, but warn him that his beer belly might end up like Fat Thor's.
Marvel fans know that Captain America had the power to wield this hammer. Here are Captain America gifts for fans.
19. Jumbo Flask with Sheathe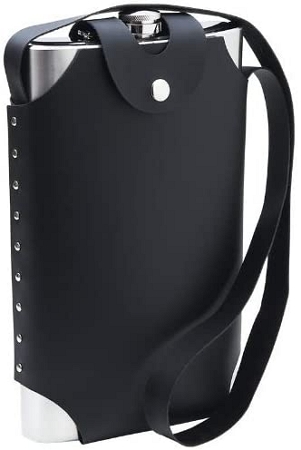 Here's a big flask for your partner who loves his liquor on the go. Of course, it's possible to store milk, juice, or whatever drink he prefers.
This flask is made of stainless steel to make it durable and corrosion-free, so it stays with your partner for a very long time. And with around half a gallon of capacity, the flask is also good for long drives or camping trips.
6 Other 16th Anniversary Gift Ideas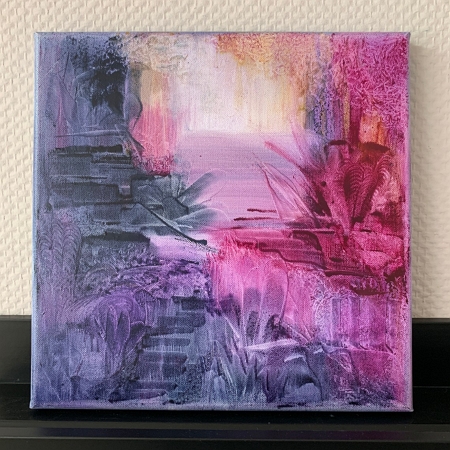 Here's a lovely painting that any art enthusiast will appreciate or anyone looking to spruce up their room. This is an encaustic painting, which means that it uses a special technique of applying melted wax to the canvas, making it a great 16th anniversary present.
This artist painted on a canvas that's almost one square foot, making it the perfect decor for any medium-sized room.
21. Encaustic Starter Kit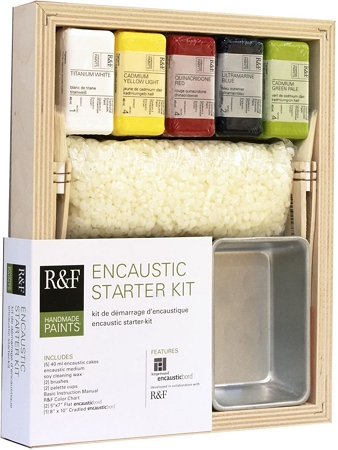 If you find the previous item inspiring and your partner is looking for a new hobby, then you should consider getting them this encaustic starter kit.
The kit contains everything to get them started. Along with the colored beeswax, they'll find a medium paintbrush and a couple of canvases. Novice artists shouldn't worry since the kit also contains a guide on how to start and a color chart to mix the primary colors.
22. The One Where We Were Quarantined Cup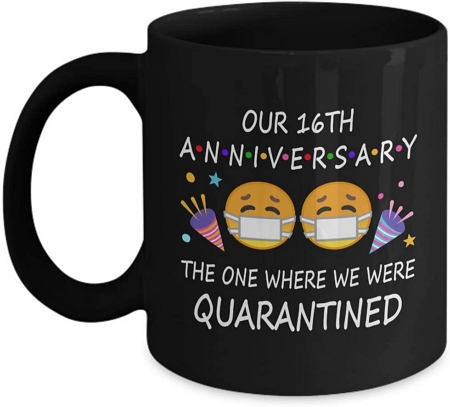 Long-time friends who are big fans of Friends the TV Show will appreciate even a small gift like this one. Your recipients are not limited to fans, though, because everyone celebrating any 16th anniversary this year will certainly relate to the message in this Friends-inspired mug.
23. Peridot Tree Display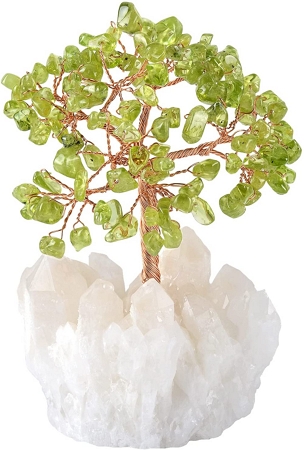 Check out this peridot bonsai tree that will liven up your living room. As you know the peridot gemstone symbolizes the 16th anniversary, but the tree rests on a cluster of crystals, which is the traditional gift for the 15th anniversary.
So this lovely gemstone bonsai display is a chance to redeem your present, in case you messed up your gift last year.
24. 16 Years & Counting Keychains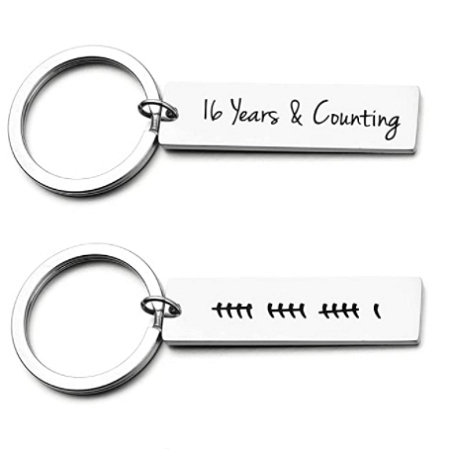 Would you like a gift that allows both you and your partner to keep a memory of each other anywhere? Here's a pair of keychains that will remind both of you of the strength and effort to make the relationship last for 16th years.
25. Wax-Sealed Hot Sauce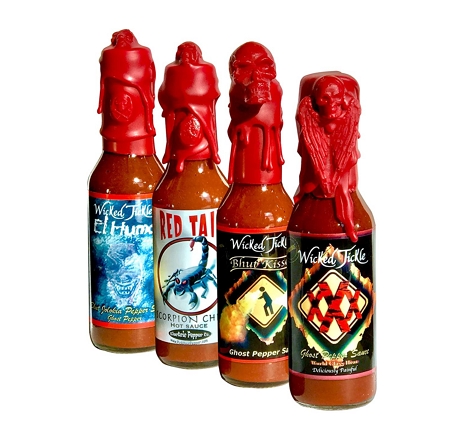 To end the list with a bang here's a set of bottled hot sauces. For those who can't eat their food without spicy condiments.
The quality of these hot sauces is seen through the wax, which is sealed by hand. Also, you know that this collection will take your eating experience to another level since one of these bad boys has won the Fiery Food Challenge Award.
Going Strong After 16 Years!
I hope these gifts will further strengthen the bond between you and your partner. There are plenty of gifts to choose from, ranging from traditional 16th anniversary gifts to more unique surprises.
Check out gifts for other occasions: