Seeing as basketball is one of the most popular sports around the world, odds are there is a basketball fan in your life that needs a basketball gift and you don't really know where to start.
That's why I rounded up these 22 basketball gift ideas to help you get an idea of some unique and cool gifts or specific stuff for players, casual fans, and kids as well.
Gifts for Basketball Players
Basketball players need lots of training to keep in tip-top shape. They need to be able to run, jump, dribble, and shoot well to win for their team. Below are 6 gifts for basketball players you know to help them out with their performance.
1. Dribble Stick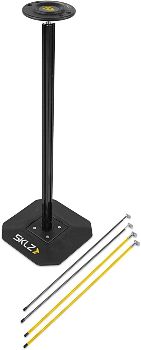 Help the basketball players you know with their dribbling skills with this dribble stick. With arms that enable various drills and game situations, they'll be able to improve their agility. Plus, it can be easily set in their garage or in any room at home.
With this tool, they'll be able to better their performance and enhance their dribbling skills during their games.
2. Control Training Basketball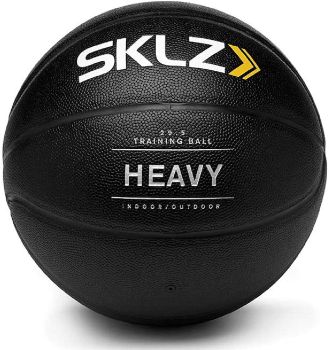 Control balls come in different forms. There are lightweight ones for hand speed, weighted ones for muscle memory, and then there's this heavyweight one that is great since it strengthens a player's arms for better ball control.
What's great about giving them this control training ball is that they can use it almost anywhere and is easy to bring around (since it's just a ball). It can even be used together with the dribble stick above. Get both and really blow your gift recipient away.
3. Vertical Jump Trainer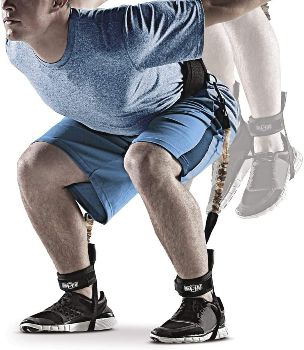 Dribbling and ball control is good, but another skill basketball players need to enhance is their jump. This jump trainer is a great gift to give players you know as it not only enhances their jumps, it enhances their leg muscles overall for better speed on the court.
It's also easy to set up,use, and store and it can be adjusted to just about any size you would need.
4. High Speed Jump Rope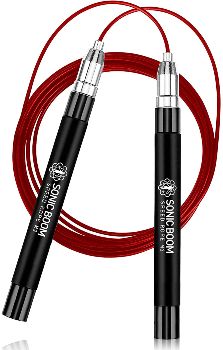 A jump rope is another good piece of training equipment for basketball players. Jump ropes are beneficial for various health reasons such as improving one's cardio and breathing, making them perform better on the court.
This high speed jump rope will allow them to do double unders easily, which further strengthens various muscles. Additionally, the handles of this high speed jump rope can store extra length of cord, so they won't worry about cutting it too short.
5. Compression Socks
Playing basketball requires a lot of legwork, and giving players compression socks will help with that. It diminishes leg swelling, absorbs sweat, and is breathable. These will definitely help improve their game, while providing comfort and performance increases at the same time.
6. Duffle Bag for Their Gear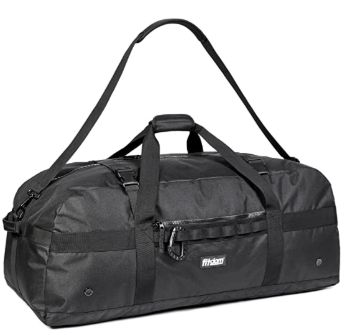 They'll be needing somewhere to put their gear when they bring them to the gym or the court. Giving the players you know this bag will make sure he has a place to store their gear when he's out. Holding up to 80lbs of stuff, this is a dependable and well-made bag for any player.
Gifts for Basketball Lovers
These are 6 gifts for basketball lovers who just enjoy watching games or playing casually in their yard.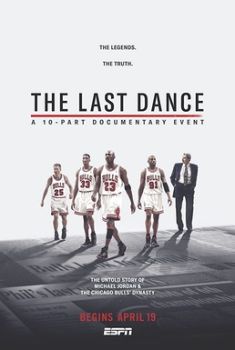 What better way to start this category than with the 10-part documentary of one of the greatest basketball players of all time, Michael Jordan. Getting the basketball fan in your life a Netflix subscription will allow them to watch this critically acclaimed series.
Once they're done, there are many other shows and movies that revolve around the sport they can tune into such as Coach Carter.
8. Luminous Basketball Net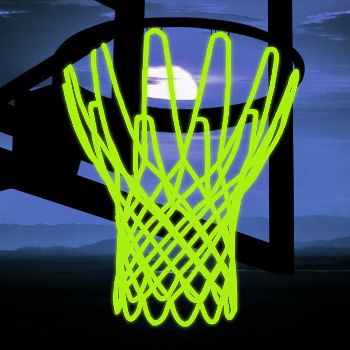 Does your gift recipient like to play late into the night? Then get them this luminous basketball net. It absorbs light during the day to help it glow for some really cool 1 on 1 games or an awesome shooting experience at night.
9. Light-up Basketball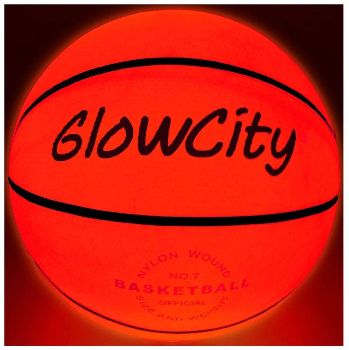 Since you're giving them a luminous net, might as well give them a light-up ball to go with it! Enhance their nightly games even more with this LED lit ball. Batteries are included and easily replaceable. They're not going to lose this ball at night anytime soon.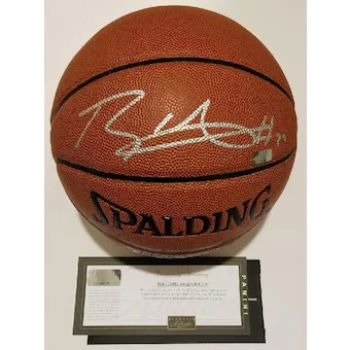 For collectors of basketball memorabilia, an autographed ball is the perfect gift to give them, if you have the budget for it.
Make sure you know their favorite player or team before grabbing one. This makes for a lovely display piece alongside their other basketball things.
And make sure you sort from price high to low to see just how crazy expensive some of these authographed balls can go for.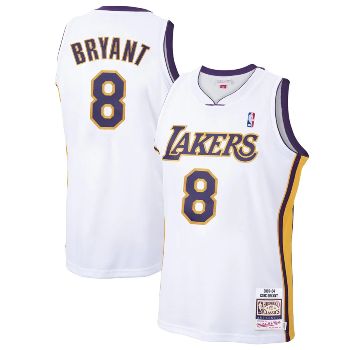 Knowing their favorite player, why not grab a jersey for them as well? Whether they casually play or just want to show support to their team during games, these are awesome gifts to give. They can have it autographed themselves, or you can get them autographed ones!
12. Basketball Cards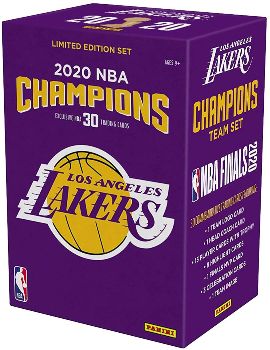 A lot of fans also collect basketball cards, and some of those cards become very very expensive. While there's no guarantee that the cards they get will sell for that high, the basketball fan you know will enjoy cards of their favorite players nonetheless!
Basketball Gifts for Boys and Girls
For the kids who start loving basketball at a young age or the parents who want their kids to start young, here are 6 basketball gifts for girls and boys to introduce them to, and help them enjoy, the sport.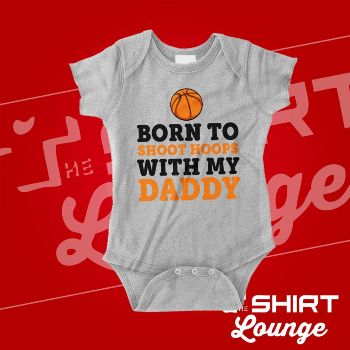 Start them young…really young! Right out of the womb, give the kid this onesie that would probably cement their future path and hobby for the next couple of years.
14. Toddler Basketball Hoop Stand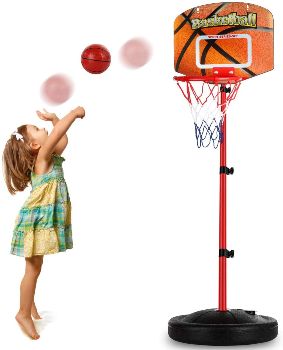 Once they're old enough, this hoop stand is perfect to help them start practicing their shooting game from a young age. Since the height is adjustable, it's great for toddlers and can grow with them until they're ready for an actual basketball court.
15. Indoor Basketball Game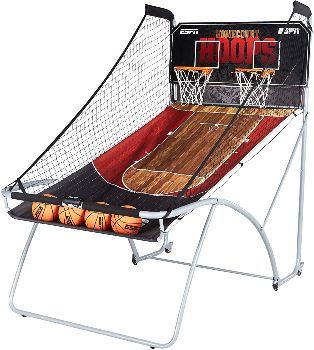 This speed shooting game is a great way for kids to enjoy and practice their shooting skills at the same time. They can play by themselves or play against a more experienced person they know.
16. Basketball Shooting Toy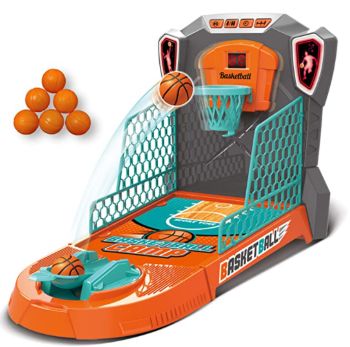 If they're not ready to shoot hoops of any height yet, then get them this mini basketball shooting toy to pass the time. It's a fun mini version of the shooting game above and is a great basketball gift for kids, even those who know nothing about basketball yet.
17. Basketball Lamp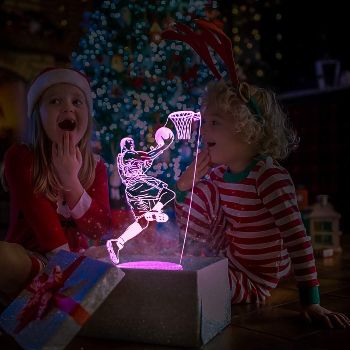 Keep them shooting or dunking hoops even as they sleep by getting these kids this neat night light of a player doing a lay-up.
This lamp has various lighting and color settings, making it perfect for kids to set the mood to fit them. It also comes with a remote control, so they can turn it on and off wherever they are in the room.
18. Basketball Shoes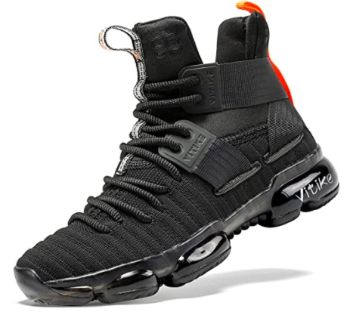 To help them with their game, whether they play casually or on their school's basketball team, get them these shoes. These shoes are built with comfort in mind, so the little ones can enjoy playing without worrying about sore feet.
Other Cool Basketball Gifts
Finally we have a collection of random gifts that are sure to be enjoyed by any new or long time basketball lover.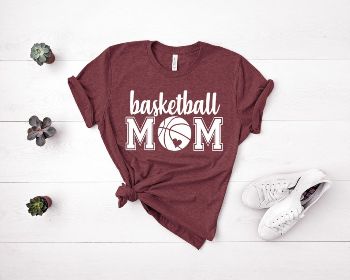 For the moms out there who love the sport or just drop their kids off to basketball practice, get them this "Basketball Mom" shirt. Let them show their love of the game or support their kids during theirs with a nice and comfy shirt that's sure to get them compliments.
20. Novelty Basketball Bottle Opener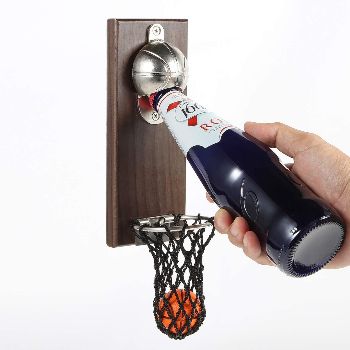 Let them pop off the bottle cap and score by giving them this basketball bottle opener.
It's easy to mount on a fridge due to the magnetic back, and it comes with 3M tape for other non-magnetic surfaces. How awesome is that?
If they're interested in basketball jerseys throughout history (up until 2014) from real and fictional teams, then get them this vintage style poster that shows just that.
It's a cool visual history to display on their walls to serve as a neat reference as well.
22. Novelty Basketball Mug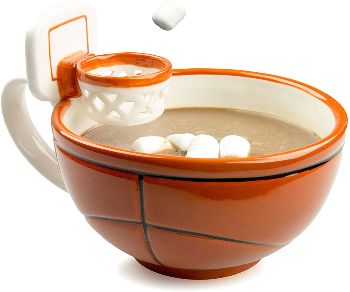 Last and probably my favorite item on this list is this mug that will surely be a hit for any basketball lover you know! Is it a bit impractical to drink from and shoot mini marshmallows through the hoop? Absolutely! Is it fun to use? Definitely!
They can also just display it alongside their other basketball things for a unique conversation piece.
Nothing but Net with These Basketball Gifts!
Whether they're basketball players or fans or kids who want to get into the sport, you'll be sure to find the right gift for them with these 22 basketball gifts.
What type of basketball enthusiasts do you know? Are they casual or hardcore fans? Let me know in the comments down below!
Have a friend that's more of a soccer fan? Then what are you doing here? Check out these gifts for soccer fans instead.