We've all been enchanted by the story and creatures of Halloween Town. From the mighty leader Jack Skellington to the ingenious sidekick Sally, we all have a favorite character from The Nightmare Before Christmas.
If you're looking for a gift for a fan or just for a piece to add to your personal Nightmare Before Christmas collection, this list has everything you need.
Scroll on for Nightmare Before Christmas gift inspiration for fans of all ages!
7 Nightmare Before Christmas Gifts for Kids
1. Yahtzee: The Nightmare Before Christmas Edition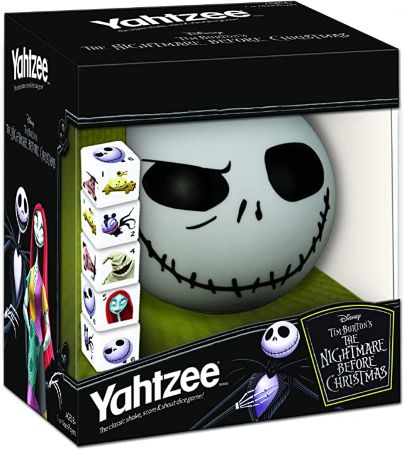 Playing Yahtzee is cooler with this Nightmare Before Christmas-themed set because it includes a Jack Skellington dice cup and dice that feature iconic characters from the film like Sally, the Mayor, and Oogie Boogie.
2. Nightmare Before Christmas Blanket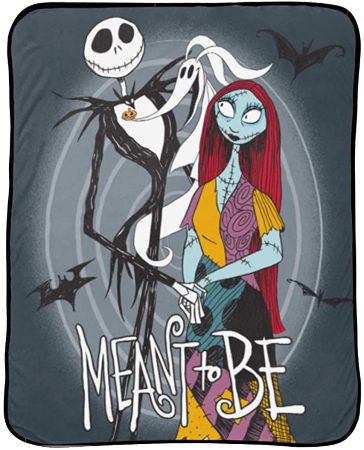 Jack and Sally's story is a great way to teach children about unconditional and selfless love. Sally bravely faced Oogie Boogie to help Santa Claus, who goes on to save Christmas and Jack.
If the young Nightmare Before Christmas fan in your life admires these two characters who are meant for each other, then this blanket is an excellent gift choice.
3. Nightmare Before Christmas Messenger Bag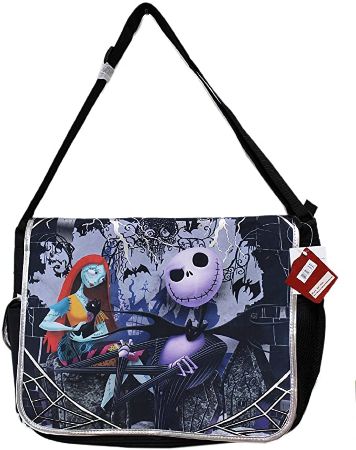 Give them the courage to face another day at school by giving them this messenger bag. After all, if they can watch (and love) one of the scariest children's films, then nothing can terrify them.
4. Jack Skellington Cotton Pajamas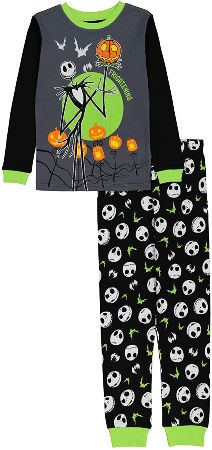 They don't have to wait for Halloween to wear spooky pajamas. They can wear these cotton pajamas on Christmas, New Year's Day, and even on their birthday!
This sleepwear set comes with a long-sleeved shirt and pajamas.
5. Jack Skellington Costume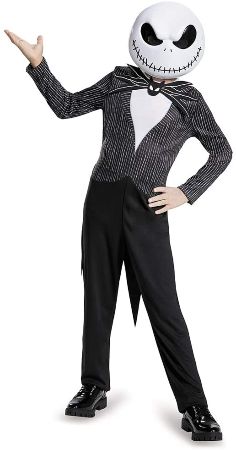 Be the Pumpkin King himself with this Jack Skellington costume. With this getup, they will spread horror and fear among the citizens of Halloween Town (or their neighborhood).
The set is complete with a jumpsuit, bow, and Jack Skellington mask.
6. Sally Costume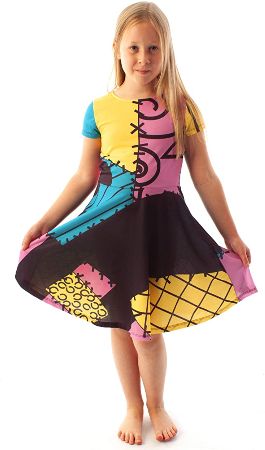 Sally is an original and unique character from The Nightmare Before Christmas. Although she doesn't fit the conventional definition of beauty,  she still managed to capture the hearts of children and adults everywhere due to her cleverness and bravery.
Let them be their favorite heroin with this adorable Sally costume.
7. Oogie Boogie Costume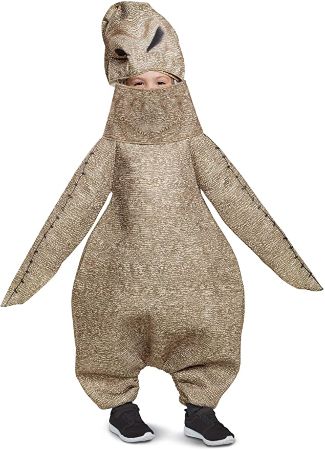 If they want to have the spookiest costume this Halloween, then they should dress as the scariest character in The Nightmare Before Christmas.
Oogie Boogie scares even the most horrific characters in Halloween Town, which places him in the lead as one of the coolest Halloween characters of all time.
8 Nightmare Before Christmas Gifts for Her
8. Nightmare Before Christmas Backpack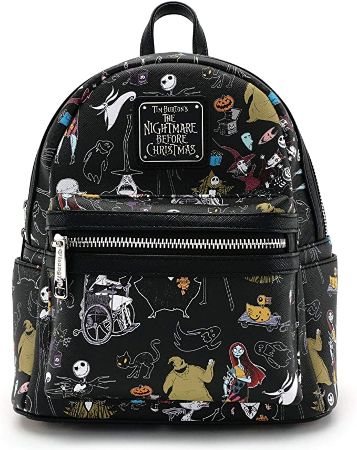 The Nightmare Before Christmas is an iconic film that continues to make an impact on new and old fans alike. For your recipient who watched the film as a kid and continues to watch it as part of her Halloween tradition, this backpack will be a great present.
9. Jack and Sally Musical Snow Globe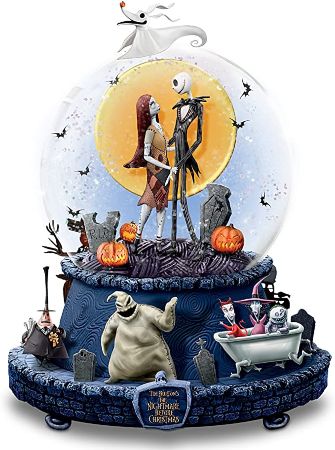 This beautiful snow globe will be a great decorative piece for her room or office. It features the magical scene where Jack finally sees Sally as his true love.
Other characters are scattered throughout the globe such as Zero, Oogie Boogie, and The Mayor.
10. Nightmare Before Christmas Bouquet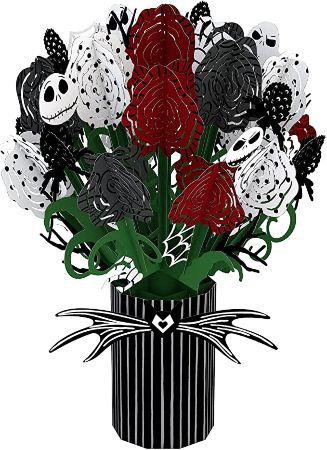 Give this bouquet of spooky flowers to the Sally of your life. This bouquet is high-quality, cute, and one-of-a-kind. Add a short note or message to the card to make her feel appreciated and loved on this special occasion.
11. Jack and Sally Nightgown

Make her feel comfortable and cozy while she watches The Nightmare Before Christmas for the nth time. This pretty nightgown is perfect for binge-watching on Netflix, lounging in their dorm room, or spending some quality me-time.
12. Nightmare Before Christmas Highlighter Makeup Set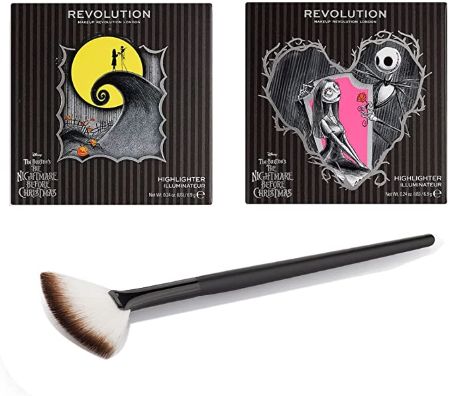 Whether she wants to be Sally, Shock, or the Big Witch for Halloween, this highlighter set will help her in perfecting her spooky look.
This video tutorial shows how to achieve an epic Sally look.
13. 3 Piece Sally Jars Set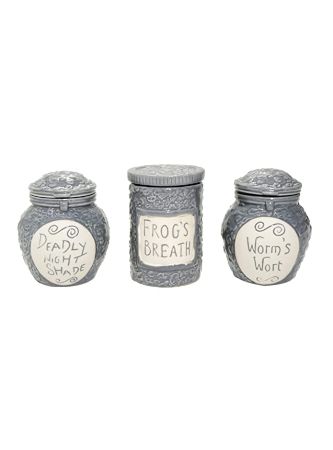 Just as Sally utilized her potions for good, these trinket boxes will also be useful in keeping all of her rings, earrings, and keys in one place. The boxes are accurately labeled as the infamous Deadly Night Shade, Frog's Breath, and Worm's Wort.
14. Jack and Sally 16-Piece Dinnerware Set
Give her this adorable dinnerware set to congratulate her on tying the knot with her Jack. The set includes all the dinnerware they'll need to happily start a new chapter of their life like plates, bowls, mugs, and more!
Looking for more gift ideas to celebrate love? Check out this list of the best one month anniversary gifts.
15. Nightmare Before Christmas Pyrex Glass Container Set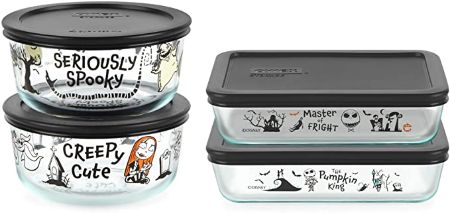 Does your recipient best express her love through food? She'll love these glass containers because it shows two of her favorite things in the world: Nightmare Before Christmas and food.
Add this Halloween book of recipes and crafts to make the gift even more special.
8 Nightmare Before Christmas Gifts for Him
16. "Current Mood" Jack Skellington T-Shirt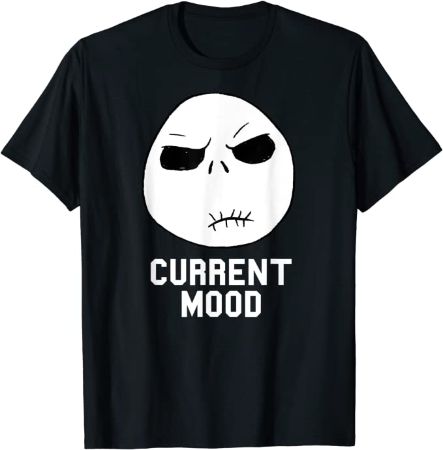 For your recipient who's always sporting a serious face, this present will be perfect. Choose from five available colors like red, blue, and orange.
17. Oogie Boogie Animated Figurine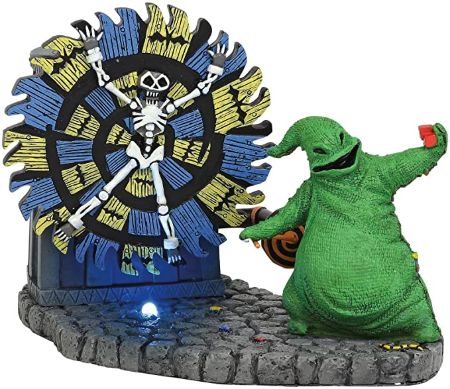 Complete his Oogie Boogie collection by adding this animated figurine. The lights and wheel on this figurine are fully functional, so he can recreate one of the most iconic scenes from the film.
18. Nightmare Before Christmas Reversible Pillowcases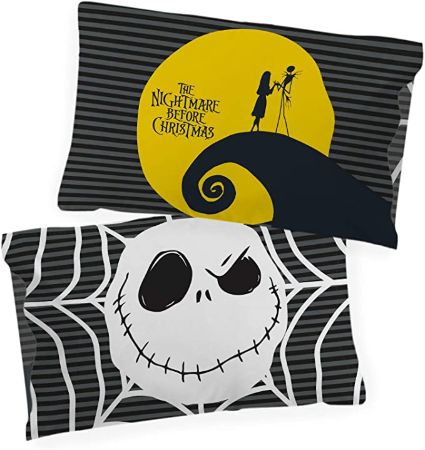 Bring the spookiness into his bedroom with this Nightmare Before Christmas pillowcase set. What's great about this gift is that the pillowcases are reversible, so he'll get two designs in one present.
Plus, both designs are glow-in-the-dark!
19. Nightmare Before Christmas Shot Glass Set

Having a Halloween-themed party? It won't be a party without this shot glass set featuring different Nightmare Before Christmas characters.
These shot glasses are perfect to use because each can hold 1 oz of his favorite drink. He also has the option to display this set with his other Nightmare Before Christmas collectibles.
20. Sally Mug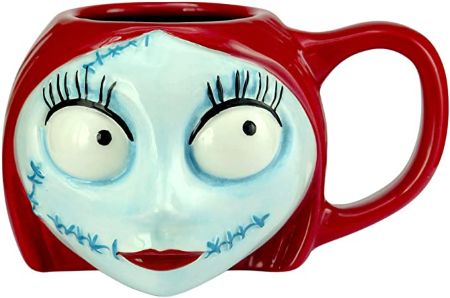 Enjoy a cup of coffee, chocolate, or tea in this cool Sally mug. It's the best present for him if his favorite character in the movie is the humanoid ragdoll, Sally.
Get this Jack Skellington mug to complete the pair.
21. Jack Skellington Bust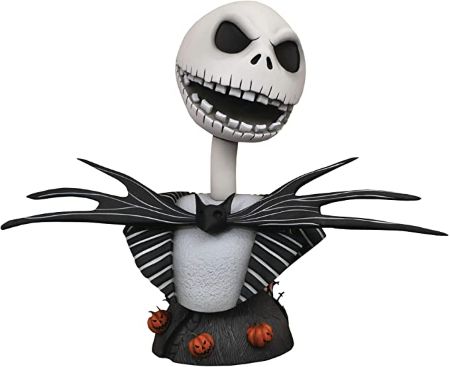 Looking for the best housewarming present for your recipient who loves The Nightmare Before Christmas? This Jack Skellington bust will turn their new space into a home.
Plus, it'll be an awesome conversation piece when guests come over.
22. Zero Hanging Halloween Decoration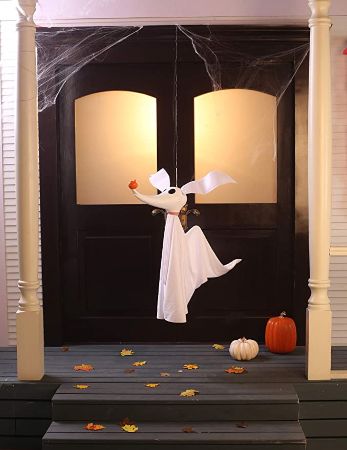 Zero has been a loyal and trustworthy companion of Jack Skellington throughout his journey. For a present that's both spooky and thoughtful, this decoration is a great choice.
Complete the gang by getting the Jack, Sally, and Pumpkin King decorations as well.
23. Inflatable Green Oogie Boogie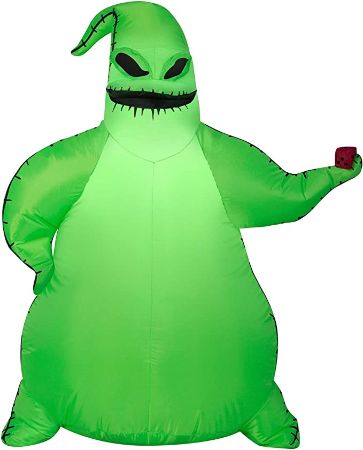 Win the spookiest yard award with this Oogie Boogie inflatable. It features a neon Oogie Boogie holding his infamous monstrous dice.
It won't be hard to store this gift after Halloween since it's 3.5 feet tall and it can easily be deflated. (Or better yet, he can just display it all year long since it's suitable for indoor display as well!)
5 Unique Jack Skellington Stuff
24. Jack Skellington Chia Pet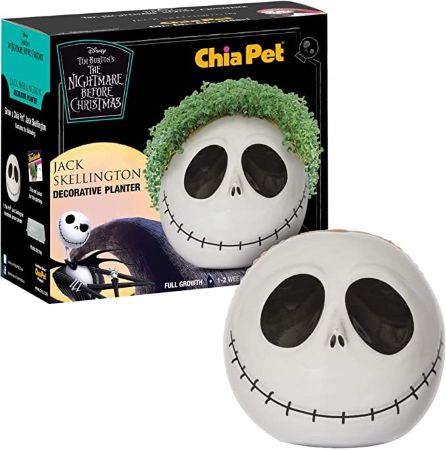 Anyone can grow a plant (no green thumb needed) with this planter starter kit. Anyone who lived through the 90s and early 2000s will appreciate a Chia Pet of the Pumpkin King himself.
It includes all the items they'll need such as a planter, tray, and seed packets that are good for three plantings. They'll witness the plants come to life before their eyes in just one to two weeks.
25. Jack Skellington Baseball Cap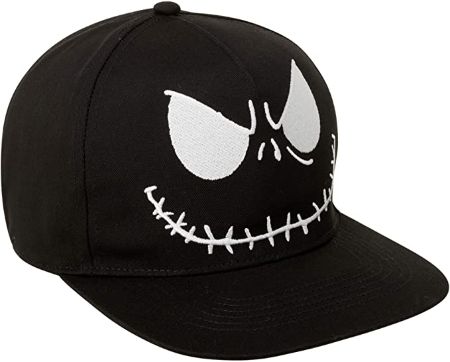 With this cap, their outfits will instantly become 10x cooler since it shows none other than the Pumpkin King himself, Jack Skellington.
The cap is available in two colors and two designs.
26. Jack Skellington Inflatable Yard Decor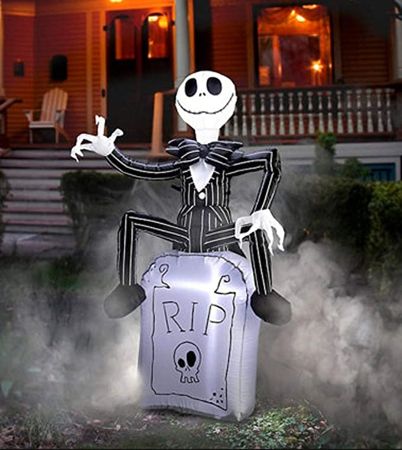 This Jack Skellington inflatable will get them in the Halloween spirit.
It's ideal for last-minute preparations since setting it up will be a piece of cake. Pair it with a Sally inflatable to have the best Halloween duo in their front yard.
27. Jack Skellington Wastebasket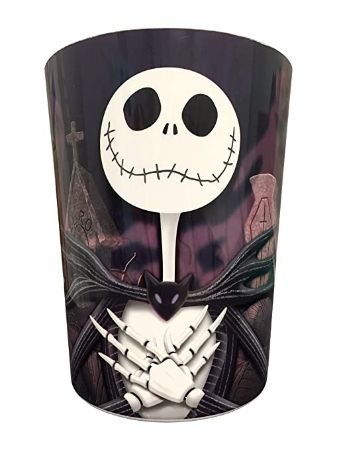 Remind them to keep their surroundings tidy by giving them this awesome wastebasket. They might even mistake it as decor because of the intricate design and print.
Place it in their room, kitchen, or office.
28. Jack Skellington Funko POP!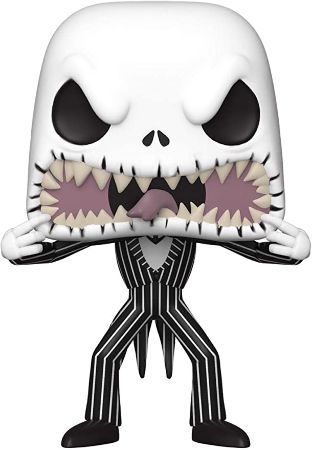 Jack Skellington has a chilling side that any soul wouldn't want to encounter. For the brave soul who isn't afraid of a mad Pumpkin King, this Funko Pop figure is the perfect present for them.
29. Bonus: Tim Burton Classics DVD Set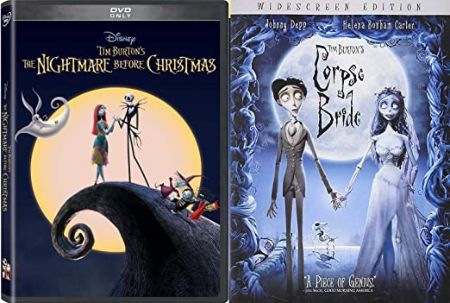 If they love The Nightmare Before Christmas, there's a high possibility that they'll also love Tim Burton's other masterpiece, the Corpse Bride.
Get this special 25th anniversary edition that has bonus features they'll enjoy.
Ho, Ho, Ho, Happy Halloween!
Halloween or not, these Nightmare Before Christmas gifts will be a massive hit with the fan of this timeless film.
And if you're not done shopping, check out these other posts for more exciting gift ideas:
Have you seen The Nightmare Before Christmas? What's your favorite item on this list? Share your thoughts in the comments below.