Are you in the market for funny gifts for men? How can you ensure you'll get the most laughter out of the items you pick?
Don't despair – any gift can be turned into a funny gift with the right motivation.
What's more important is that it strikes a chord within your giftee and that it actually has some practical value attached to it.
To narrow your search, I've curated a list of gifts that are useful and just outrageous enough to elicit a laugh from everyone who sees it. Let's get started!
1. Bobcat Mullet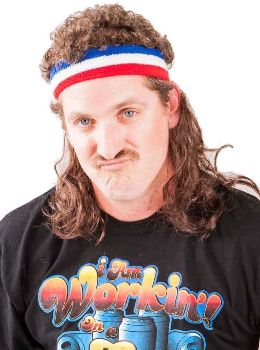 When was the last time you saw someone with a mullet? How hard did you laugh? Well, prepare to burst out laughing and be in stitches again when you gift this to any man you know.
2. Umbrella Hat
Men appreciate funny gifts that actually have some use, like this iconic umbrella hat.
Now they can protect themselves from the elements and keep their hands free come rain, sunshine or high water.
3. Brain Beanie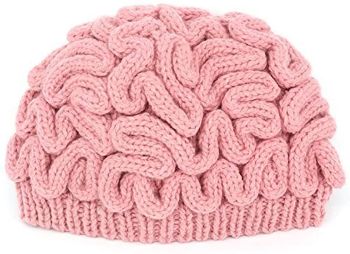 Encourage your man to put on their thinking cap with this hand-stitched, wool brain beanie.
Warning: There is no substantial evidence linked to increasing one's IQ when wearing this.
4. "Thug Life" Sunglasses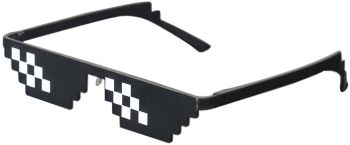 Any guy wearing these shades will be the life of the party. He can drop in on any conversation, leave a witty remark, and walk away knowing he's been heard.
5. Barbarian Knit Beard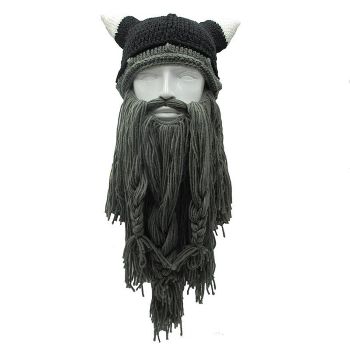 Some men can grow a beard and some can't. For those who always suffer from having a cold chin, this barbarian knit beard will keep their jawline warm.
6. Beard Ornaments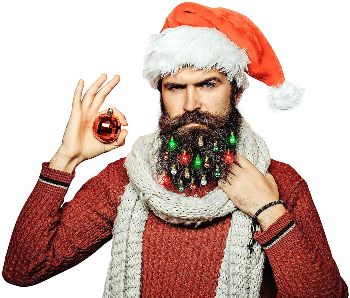 Is your man sporting a righteous beard? Don't let him get lost in a sea of facial hair. Shine a beacon on him with these funny beard ornaments.
Is it funny? Sure it is! It's definitely a head scratcher, conversation starter, and attention grabber.
7. "Ask Me About My Ninja" Disguise Flip T-Shirt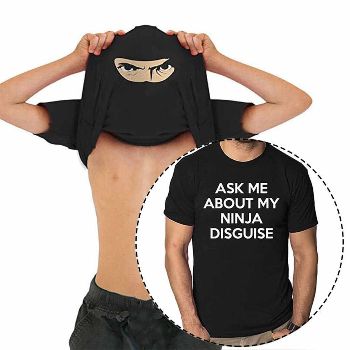 All men secretly wish they were a ninja. Well, they can now live out their dreams with this righteous T-shirt.
One flip and they become a master of stealth. Flip again and they're just a Regular Joe (until someone asks them about their ninja disguise again).
8. Beer Belly Fanny Pack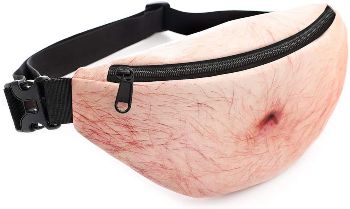 Fanny packs have come back in style So did having a Dad bod. Combine the two and you have a product that will either gross people out or intrigue them to the point of starting a conversation.
Either way, your man gets a funny gift that will turn people's heads.
9. "Butt Quack" Boxers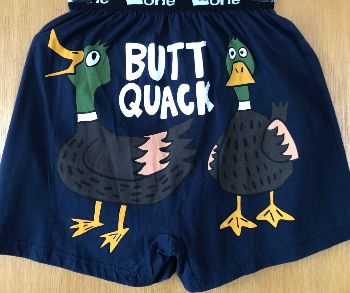 These boxers take a jab from behind with its tongue-in-cheek name. Give them a pair of Butt Quack boxers and watch their faces light up as they realize they're not just getting a regular pair of boxers.
10. Nyan Cat Bifold Wallet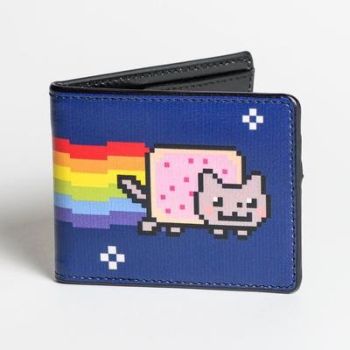 Imagine the look of surprise on your man's face when he takes out his wallet and sees this in his hands. Now, imagine how funny his friends' reaction will be to this colorful bifold in the hands of a manly man.
11. Funny Statement Socks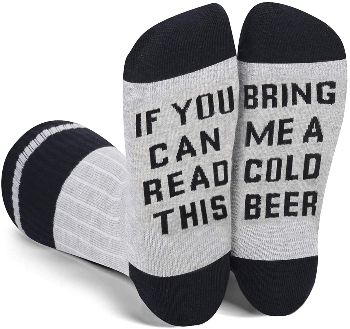 Men are so used to receiving black socks as presents. Break out of that mold by giving them this pair of funny statement socks instead.
12. Pizza Socks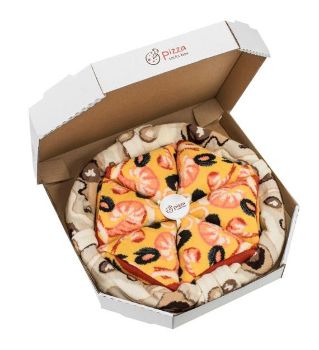 This is one gift you can give on any occasion. Who doesn't love pizza??
13. Hobbit Feet Slippers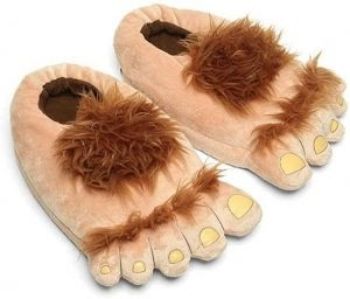 20 years has passed since the release of Peter Jackson's "The Lord of the Rings" movie trilogy, which means most of those J.R.R. Tolkien fans are now fully grown men. Help them relive their childhood dreams with these Hobbit feet slippers.
14. Beer Cap Map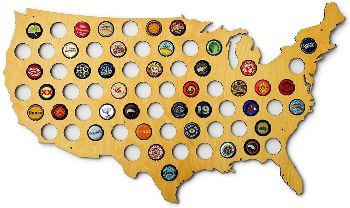 This is an excellent gift for men who like to drink their way across the states. Throw in the extra challenge to only add bottle caps from locally made breweries and they'll always have fun memories to look back on when they see this map on their wall.
15. Cast Iron Wall Mounted Bottle Opener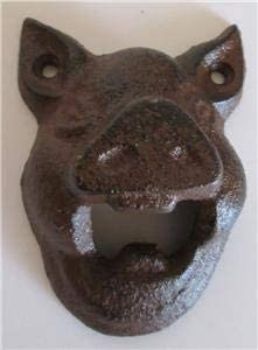 Why just go with a regular bottle opener when you can give them this cast iron, wall mounted bottle opener? It can be a permanent fixture and conversation starter at any party they host!
16. Game of Thrones Coaster Set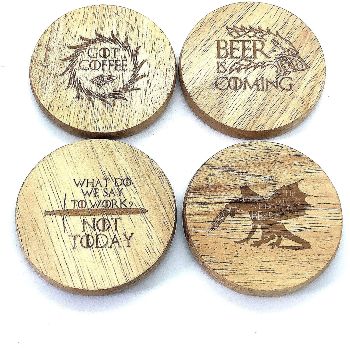 It's always good to be prepared when you're expecting guests. These GOT-inspired coasters also double as bottle openers!
17. Red Cup Wine Glass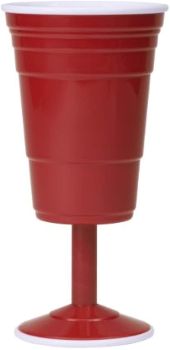 Add a little extra elegance to your man's regular beer nights with this red Solo-cup inspired wine glass. Now any discussion made under a drunken stupor can seem like a scholarly conversation amongst peers.
18. Leather Beer Holster

Is your man a regular cowboy? Or do they believe they could pass off as a tough cattle wrangler, like the cowboys in Yellowstone?
Well now they can pretend their prairie dreams have come true with this thick leather holster.
19. Holstered Coffee Mug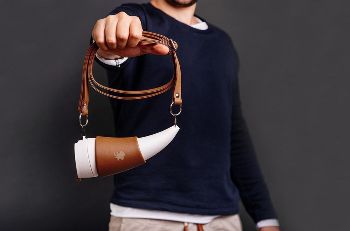 Help your man be the latest hit at your local coffee shops with this funny Goat Story hostered mug.
20. Grill Sergeant Apron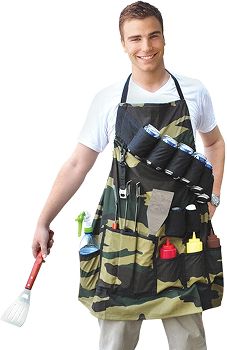 He who mans the barbecue station holds authority at a cookout. Help your man establish his position as the Grill Sergeant with this apron.
This apron has everything he'll need from pockets for sauce to a bandolier for his own six-pack. Now he can keep grillin' and flippin' until everyone is served.
21. Masculine Apron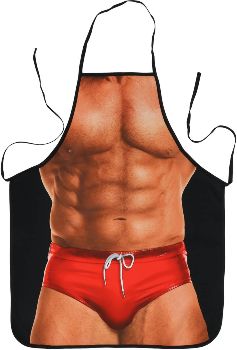 Is your man falling behind on his schedule at the gym? Well, he can instantly get that rock hard body again with this sexy apron.
22. Bear Oven Mitts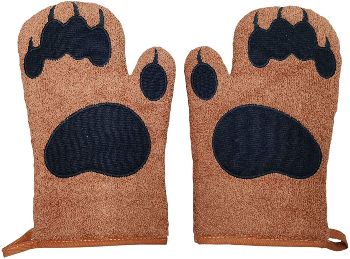 Is it too hot, too cold, or just right? Your man will never know when he wears these oven mitts.
23. Funny Cook Books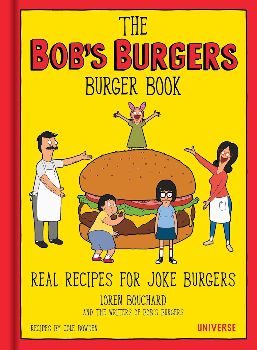 What's a kitchen without a worthy cookbook? Since no man would want to be caught dead with a copy of Martha Stewart's cookbook in their hands, these should suffice:
From Crook to Cook Book by Snoop Dogg
Dark Side of the Spoon by Joe Inniss, Ralph Miller, and Peter Stadden
Trejo's Tacos by Danny Trejo
Prison Ramen by Clifton Collins Jr and Gustavo "Goose" Alvarez
You'll be surprised to find that there are a lot of recipes in these books worth trying out!
24. Master Crapsman Poo-Pourri Gift Set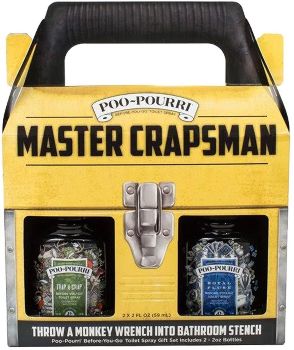 This should be a funny gift for amateur repairmen thinking they're getting a set of tools. Instead, they'll find two bottles of the now famous before-you-go spay, Poo-Pourri.
25. Potty Putter
Who says you can't work on your game when you go to the john?
26. Party Helmet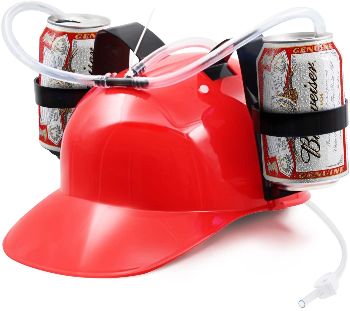 What's the use of having two hands if one is always holding a can of beer? Now your man can go hands-free with this party helmet!
27. Emoji Golf Ball Set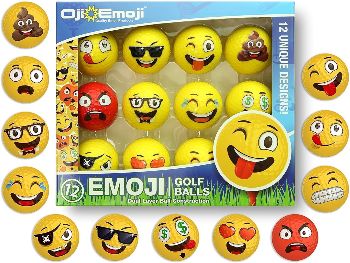 Golf is a game where controlling your emotions and maintaining focus is the key to hitting a hole in one. They never said anything about not expressing your emotions through your golf balls, though…
Find the Funny in Everything
Most men find humor in everything. A pink colored tool set can be just as funny as an inflatable dinosaur costume if the right inside joke is behind it.
The items I've included in the list are funny in their own right. Find the funny in everything and you'll never run out of funny gifts for men.
Are you in the market for hilarious gifts for both men and women? Check out my article on the best meme gifts for more fun gift ideas!