On the hunt for an amazing gift for the boxer in your life, but have no idea what the sport is all about? You don't need to be a boxing expert to give them an awesome present!
Don't worry – I've compiled the best gifts you can give a boxer or boxing fan so YOU don't have to do the research.
This list is categorized into four groups to make the search easier: boxing gloves, boxing gifts for boxers, gifts for boxing fans, and gifts for kids.
The 5 Best Boxing Gloves
1. GINGPAI Boxing Gloves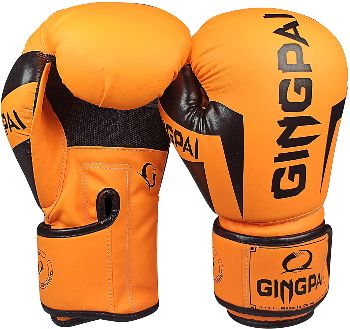 Having trusty gloves is essential for all boxers. These GINGPAI boxing gloves offer the protection and comfort they need in the ring.
Plus, built-in air vents will keep their hands dry and clean throughout their training.
2. Trideer Pro Grade Boxing Gloves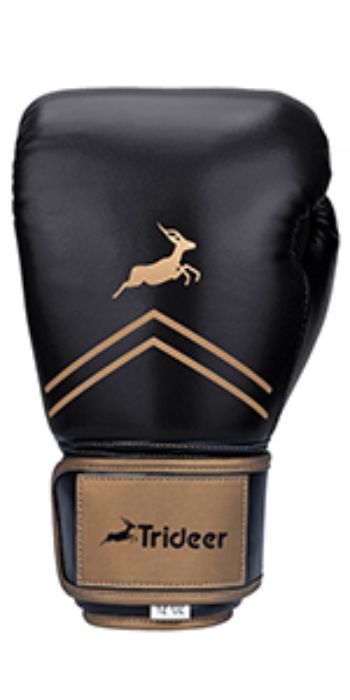 These all-in-one gloves are suitable for sparring, bag work, and even Thai boxing (aka, Muay Thai). Its multi-layered foam offers excellent shock absorption and impact resistance that will protect them and their coach.
These TRIDEER gloves are suitable for men, women, and children.
3. Sanabul Easter Egg Boxing Gloves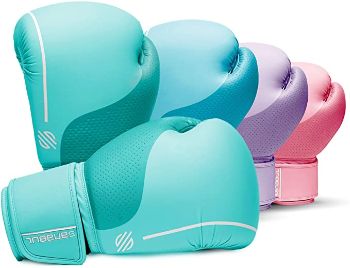 Achieve a chic and feminine look even in the ring with these Sanabul gloves that are made especially for female boxers!
These fun pastel-colored gloves will be an eye-catcher in the gym. They come in coral, ice blue, lavender, and mint.
4. Liberlupus Boxing Gloves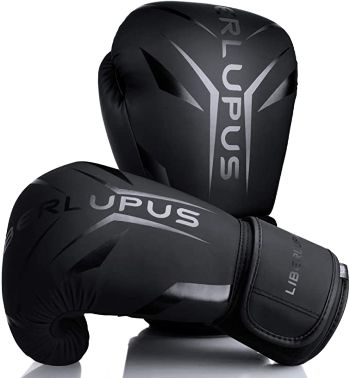 If you're looking for leather boxing gloves on a budget, then these Liberlupus gloves are for you! They're made from synthetic PU leather for better flexibility and surface abrasion.
Plus, each glove has a hook and loop closure that's great for wrist support and protection.
5. Venum Contender 2.0 Boxing Gloves
These Venum gloves don't just look cool, they also do the job of securing hands incredibly well. The gloves are made with high-density foam and a large velcro enclosure for added safety. They're solid gloves that are worth the investment.
11 Gifts for Boxers
6. Boxing Trunks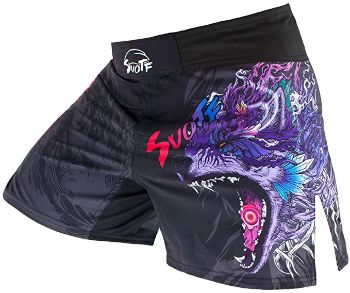 The things that you must consider before buying boxer shorts are quality, features, and visuals.
Boxing shorts should be made from high-quality materials, have impeccable stitching, include breathable panels, and look bad-ass. These boxing shorts check all of these requirements!
7. Nike Women's Compression Shorts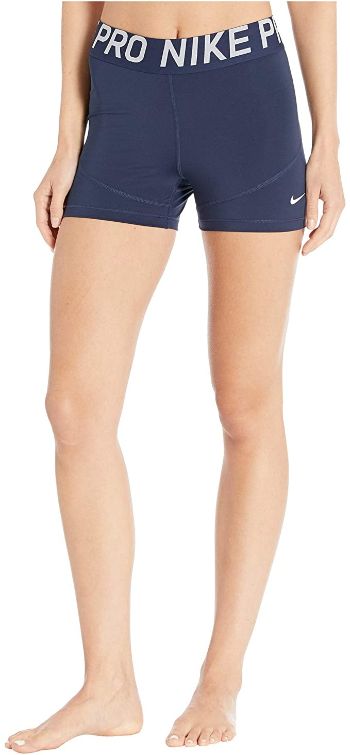 Give your giftee confidence as she fights in the ring with these stylish compression shorts. They're comfy and snug, and will make a great addition to their workout clothes.
8. Weighted Ropeless Jump Rope
Boxing training isn't all about sparring, jabs, and hooks. Other forms of exercise are also recommended to enhance boxing skills. For example, jumping rope promotes timing and rhythm.
This jump rope is also ropeless, so it's portable and more convenient for your giftee to take anywhere they train!
9. Free Standing Boxing Bag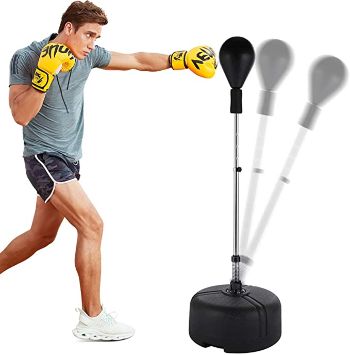 Got no time for the gym? No worries since this free-standing boxing bag will help them perfect their punching skill even at home!
This Hicient punching bag is also adjustable to match a boxer's height.
10. Punching Mitts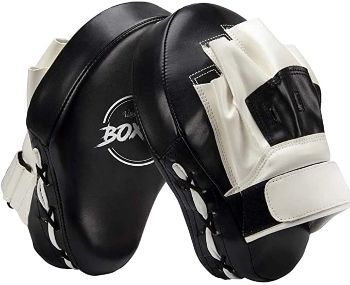 Punching mitts are considered to be essential training equipment because they reduce the impact from punches, which means boxers can train for longer periods of time.
They're also versatile and can be used in other sports like karate, muay Thai, and kickboxing.
11. Boxing Handwraps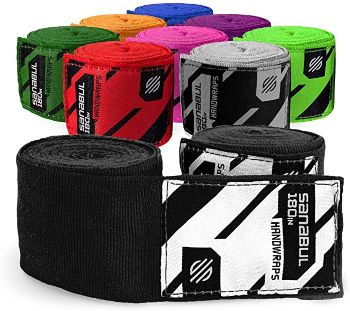 Aside from boxing gloves, hand wraps are also non-negotiable. These prevent hand and wrist injuries from occurring, which are common in the sport. Save the boxer in your life from pain by giving them these highly durable boxing wraps.
12. Adidas Boxing Shoes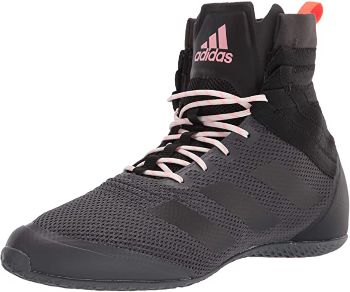 Wearing improper shoes for training causes a lot of foot problems such as calluses, blisters, and bunions. Your giftee won't have these issues if they use proper boxing shoes such as these Adidas training shoes.
These unisex boxing shoes also come in pink, white, and gray.
13. Sports Headband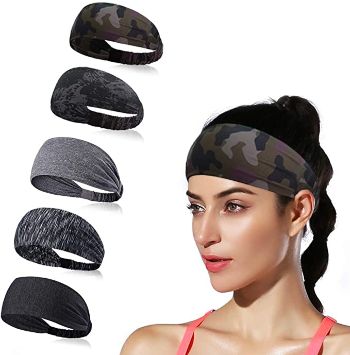 Stray hair is annoying and distracting, especially when hands are stuck inside boxing gloves. These sports headbands will keep their hair in place as they box so they stay focused on the match.
14. Duffel Bag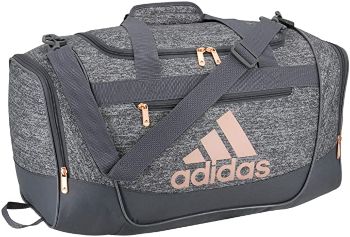 Give the boxer in your life a nice duffel bag to keep all their boxing gear, clothes, and other essentials in one safe place.
It's made from 100% polyester and has a 10″ adjustable shoulder strap to perfectly fit the preference of your giftee.
15. Microfiber Towel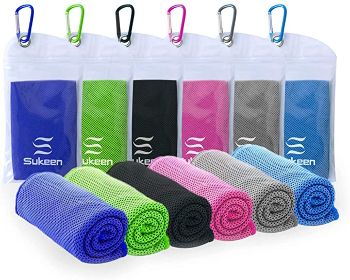 This is the perfect gym towel since it's compact, absorbent, and convenient. Each towel includes a reusable pouch with a matching clip that attaches the towel to their bag.
16. Half Gallon Water Bottle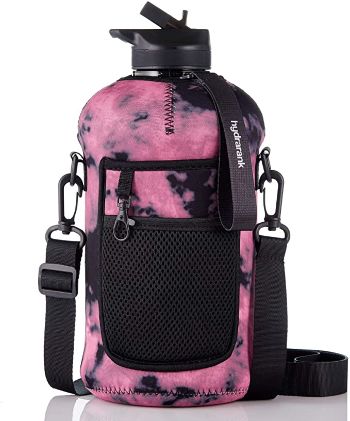 Make sure they have a water bottle to replenish all the fluids they lose after a training session. This 74-ounce water jug will keep them hydrated and healthy all day. It also includes a practical sleeve with a strap and pockets!
6 Gifts for Boxing Fans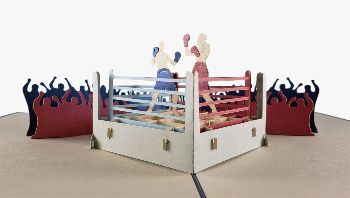 Send this intricate boxing 3D greeting card to make any occasion more memorable. This 6×8 inch card features a boxing scene complete with a ring, boxers, and a cheering crowd and comes with an envelope and protective cello clear bag.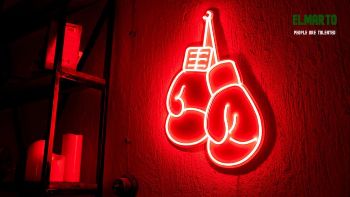 Light up their home gym, man cave, or bedroom with this cool boxing gloves neon sign! You can also personalize this gift by picking the neon and backing colors from white, green, and yellow.
19. Boxing Vinyl Clock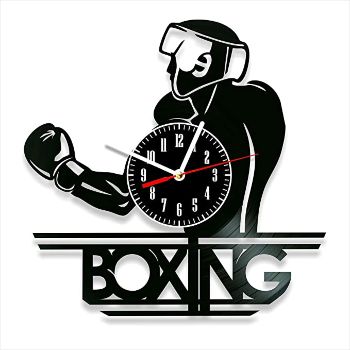 Do they always lose track of time whenever they watch a boxing match? Or do they miss the biggest fights because they're always late? This boxing vinyl clock will help them keep track of time and also acts as great decor.
20. Boxing: A Cultural History by Kasia Boddy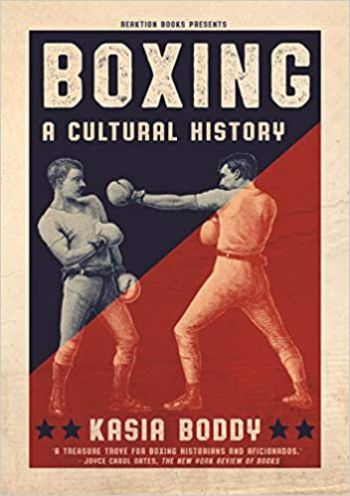 This book gives a fresh and interesting take on the cultural history of boxing. The boxing fan in your life will understand the complexities of the sport even more after reading this highly-acclaimed book.
21. "Do Not Disturb, I'm Watching Boxing" Socks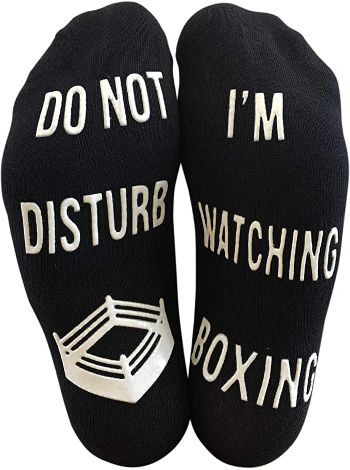 Save them from all the "shh-ing" when their favorite boxer comes on with these witty socks. These comfy socks are also non-slip thanks to the non-slip printing at the bottom of the socks.
22. Boxing Gloves Pendant Necklace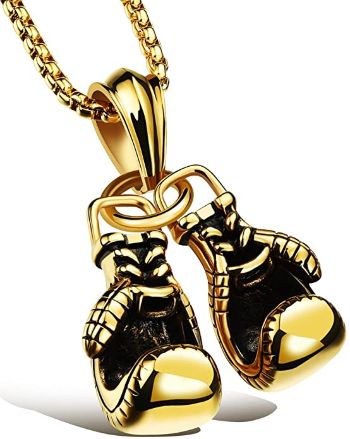 Who says that boxing can't be glamorous and elegant, too?
They'll rock any outfit with this beautiful boxing gloves necklace that will also allow them to show their love for boxing everywhere they go. Aside from gold, there are also black and silver pendants to choose from.
4 Boxing Gifts for Kids
23. Superheroes Boxing Training Gloves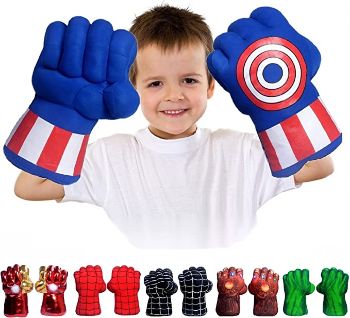 Not all superheroes wear capes – some of them wear boxing gloves! Channel the inner hero in your child with these cool boxing training gloves. It's an awesome toy and costume for an aspiring little boxer.
24. Interactive Boxing Game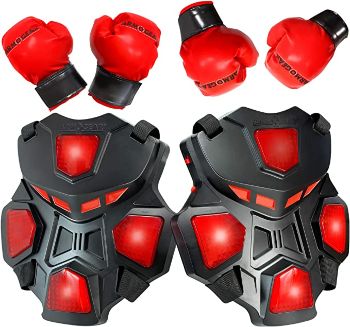 Kids and adults alike will have a blast playing with this interactive boxing game. It features three built-in play modes that are not only enjoyable but will also improve players' boxing skills.
Plus, it's a fun way to workout and bond with others!
25. CHAMPS Reflex Ball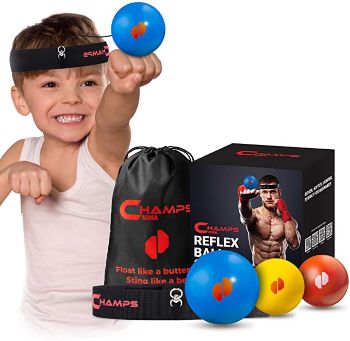 Train the little boxer in your life with this boxing reflex ball. This will improve their reaction speed as well as their hand and eye coordination.
It's a fun and great way to enhance their boxing skills at a young age.
26. Hanging Kids Punching Bag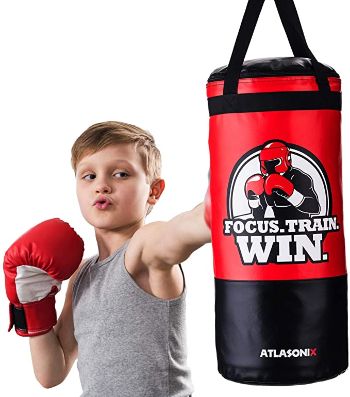 Your giftee can practice their punching skills anytime they want with this hanging punching bag.
Made from durable and quality materials, this product will be a piece of handy training equipment. Aside from boxing, it's also suitable for karate, MMA, and taekwondo.
Wrapping Up The Most Epic Boxing Gifts
Whether you want to give a practical gift for the boxer in your life or a convenient gift to a boxing fan that will make every match enjoyable, this list has all the items and ideas you're looking for!
What do you think is the best boxing gift on the list? Share your thoughts in the comments below!
Looking for more athletic gift ideas? Check out this post about the best soccer gifts!