If you know someone who's a massive fan of physics (but is impossible to shop for), then this list is going to be incredibly helpful.
Keep reading to find the coolest physics gifts on the internet that the physics geek in your life will enjoy.
8 Gifts for Physics Students
1. "Physics Degree In Progress" Throw Pillow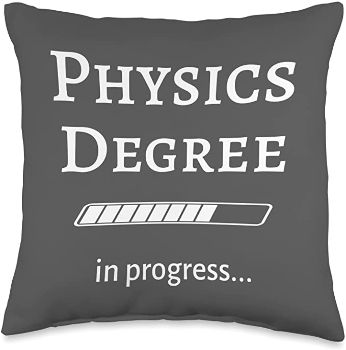 For the aspiring Physicist in your life who's still in college, this pillow will be a great motivator to work towards that diploma.
It's a great reminder that even with the ups and downs of college, they're always one step closer to their dream.
2. Motivational Quote Poster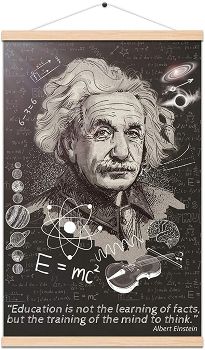 More than just his famous equation (E = mc2), Einstein is known for his dedication to science and education. This poster will inspire any physics student to aspire for brilliance like the man who discovered the theory of relativity himself.
Who knows? Maybe the physics geek in your life is the next Einstein!
3. Science Stickers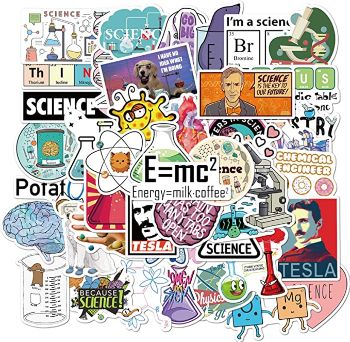 Add life and color to their notebooks, laptops, and tumblers with these cool science-inspired stickers they can use to take their love of science to a whole new level.
4. Physics Cheat Sheet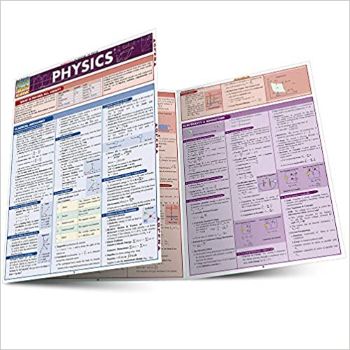 Are the SATs just around the corner? Does your high school aged physics lover want to learn physics in advance? This physics pamphlet covers important physics topics such as classical mechanics, wave motion, and thermodynamics.
They'll definitely ace their exams with the help of this guide.
5. Awesome Physics Experiments for Kids by Erica L. Colón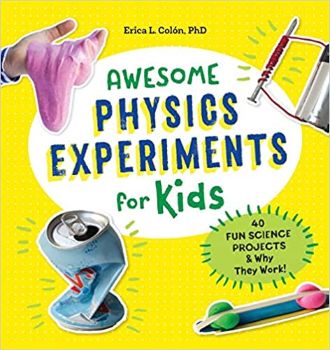 Foster their interest in science from a young age with the amazing physics experiments found in this book. The easy-to-follow instructions will help young physics students understand complex concepts using everyday objects.
This book features 40 fun experiments best suited for 10-13 year old kids.
6. Physics Laws Building Set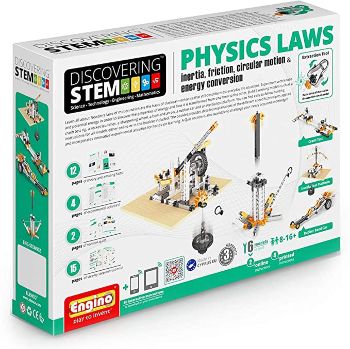 Make cool experiments more accessible to your recipient with this building kit that includes six models that will teach them more about Newton's Laws of Motion such as a rocket launcher, rubber band car, and an inertia test platform.
It also includes a book that contains fun facts, quizzes, and instructions.
7. LEGO Chain Reactions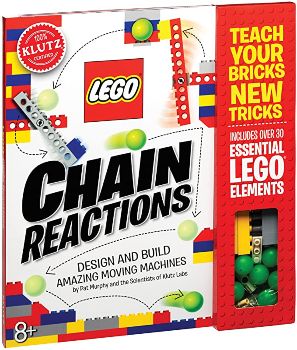 LEGO has always made playing a fun and educational experience, and this chain reactions kit is no different. It will test the imagination skills and physics understanding of your recipient by having them building unique machines.
If you need more convincing on why this is a fantastic present (which I doubt), you'll be glad to know that this LEGO kit won silver in the prestigious NAPPA Awards.
8. Pendant Necklace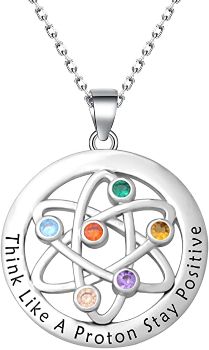 Is the physics student in your life having a tough week in school? This necklace will cheer them up. Plus, it's attractive and will complement all their outfits (even their lab coat!).
5 Gifts for Physics Teachers
9. Physics Mug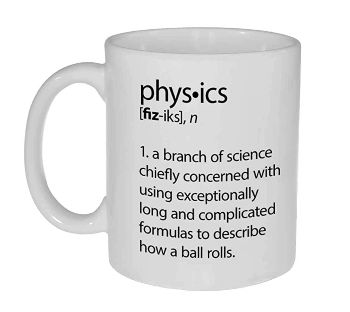 Get this funny mug for your teacher who made the complicated formulas in physics more understandable. Mugs are also classic presents so you can't go wrong with this one.
10. Physics Egg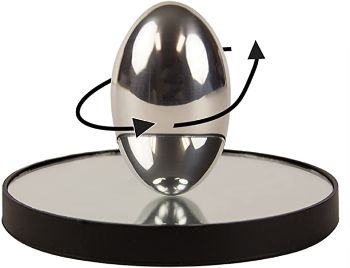 Teachers always receive tokens of appreciation from their students, but if you want to stand out with a one-of-a-kind gift, then this physics egg is the way to go.
It's also a cool display piece for their workspace or classroom.
11. Nikola Tesla Bobblehead
Nikola Tesla is a well-known scientist famous for his invaluable contributions to physics, so this bobblehead will be an excellent present for the professor who made you appreciate and love physics.
Get the Albert Einstein bobblehead to go with your gift while you're at it!
12. Physics Necktie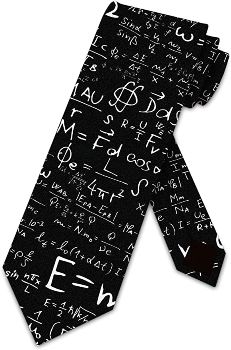 Who said physics and fashion don't mix? This necktie proves that notion to be wrong. This physics necktie has the best formula for a killer outfit: it's neat, timeless, and sleek.
13. "You Matter" Shirt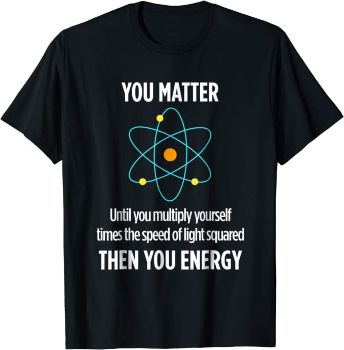 Give this witty "You Matter" shirt to your professor who always has a joke prepared every class. It's an awesome way to show your gratitude for the memorable semester you had with them.
5 Physics Gifts for Adults
14. Beaker Shot Glasses

Have no idea what to give as a housewarming gift for a physicist? These beaker shot glasses will be a hit!
Since they're made from laboratory borosilicate glass, these shot glasses are high-quality and durable. The set includes two beakers and two flasks.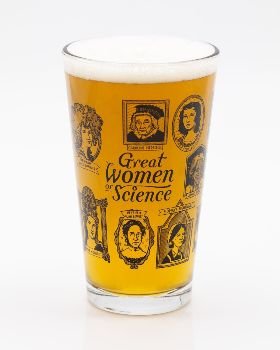 Be inspired by the great women who revolutionized science featured on this glass. It includes scientists such as Maria Mitchell, Rosalind Franklin, Alice Ball, and more!
16. Color Cube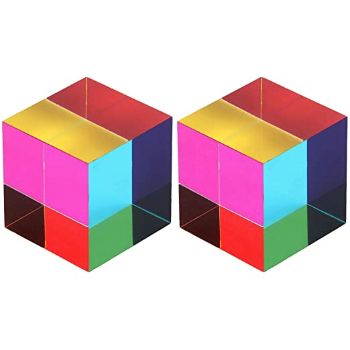 This acrylic glass cube will add color to any physics fan's space (literally). It's a fascinating decorative piece that will show the beauty and magic of colors. A worthy art piece for the great physicist in your life.
17. Low Temperature Stirling Engine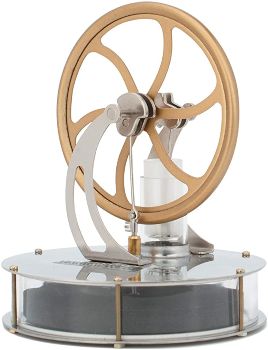 Impress their guests with an easy little experiment with this low temperature sterling engine. A mug of hot water is all you need to start the engine.
Plus, it's an effective conversation starter!
18. Six Easy Pieces by Richard Feynman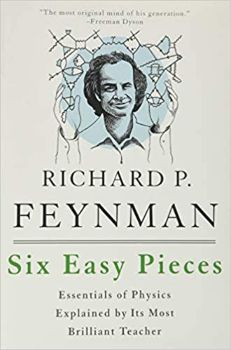 There's no better way to learn more about the wonders of physics than by reading the work of Nobel Peace Prize winner Richard P. Feynman. In this book, he made physics more accessible and comprehensible for all. It's a must-have for all physics geeks out there.
Physics Gifts They'll Learn From
Physics may be a challenging subject, but understanding how the world works is a lot of fun. These physics gifts will accompany your favorite physics fan as they explore and learn more about our world.
Don't miss out on more amazing gifts found on these lists:
Did you enjoy studying physics at school? Any tips for those who are taking up physics now? Share your advice in the comments below!