Gold has always been one of the most valued precious metals, and for good reason.
While gold gifts are traditionally given in celebration of the 50th anniversary of marriages, the gifts listed below will be perfect for any special occasion.
Anyone who loves the gold color, even though it's not entirely made of pure gold, will appreciate any of these 26 gold gifts.
6 Gold Gifts For Her
The first 6 gold gifts are perfect anniversary gifts for your wife or a birthday present for any woman who's reaching the golden age.
1. Custom Made Necklace Gold Gift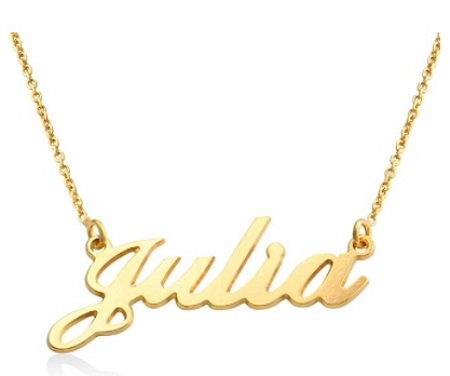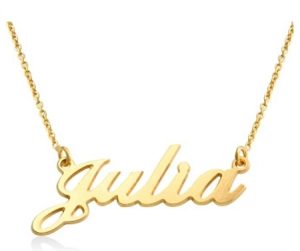 Get your wife this custom-made gold necklace. You can personalize it with the receiver's name or their loved one's name.
This necklace doesn't have to be just a gift to your spouse. It's also a perfect gift for Mother's Day, Christmas, or even someone else's wedding!
2. Interlocking Heart Gold Necklace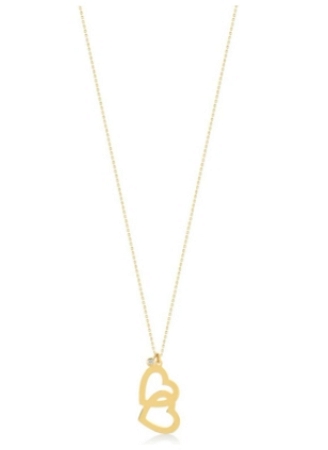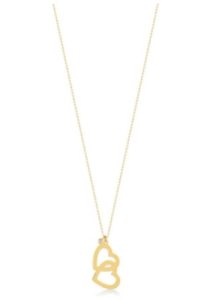 Reaffirm your everlasting love to your special other by giving them this interlocking heart gold necklace.
If you squint, the shape almost looks like the symbol for infinity, representing your eternal love for this special someone.
It's the ideal gold gift you can buy on Valentine's day!
3. Gold Bracelet Gift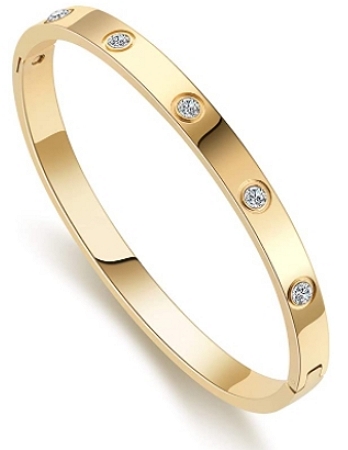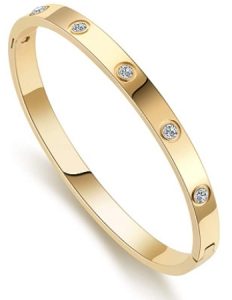 There's always going to be a party where you need to dress up fashionably.
Those occasions require something like this gold bracelet to complement your elegant look.
4. Gold Cross & Rose Necklace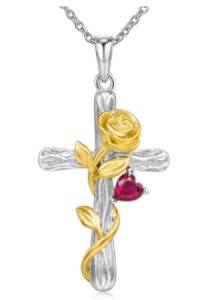 If you and your wife are devout Christians, she'll no doubt adore this white gold cross necklace.
It comes with a gold rose that wraps around it and a small ruby heart, which all uphold the love for all beautiful things.
5. Gold Watch Gift For Women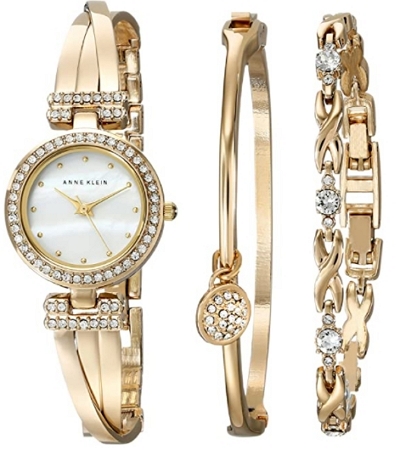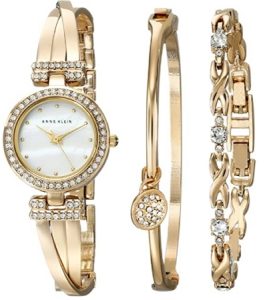 Add some variety to your wife's bracelet collection by getting her these gold watch and bangle bracelets.
She'll be grateful for the number of choices available to her the next time you go out on a romantic dinner date.
6. Murano Glass Drop Gold Earrings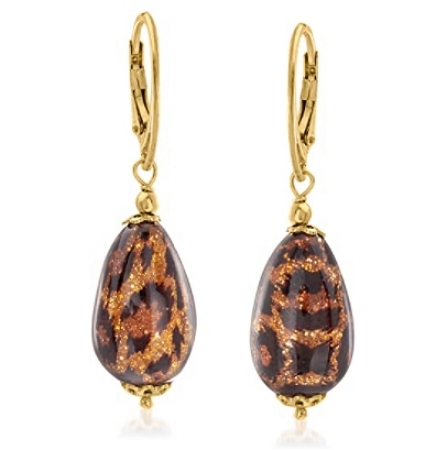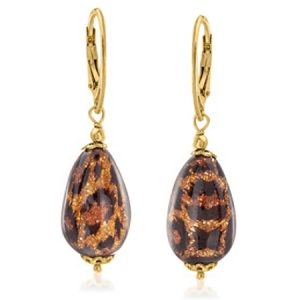 Here's a great gift for anyone who enjoys collecting earrings.
These gold earrings feature glass that comes from one of the most renowned places for glassmaking, Murano.
These pair of earrings emit an aura of classiness and sophistication.
7 Gold Gifts For Men
Here are the best gold gifts you can give on your 50th anniversary with your husband!
Or perhaps you're looking for Valentine's day gift or birthday gift item that has a gold theme.
7. Gold Wrist Watch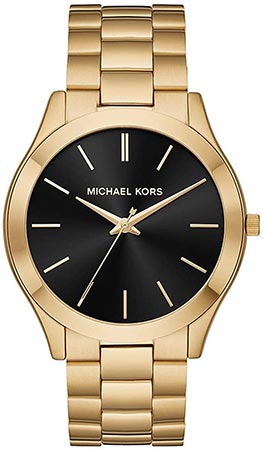 This stunning Michael Kors gold watch is perfect for fancy dinner parties or even important business meetings.
This extravagant style is guaranteed to be eye-catching and will for sure boost his self-esteem.
8. Gold Bracelet Gift For Him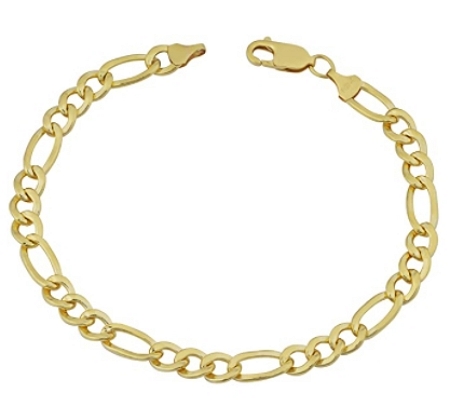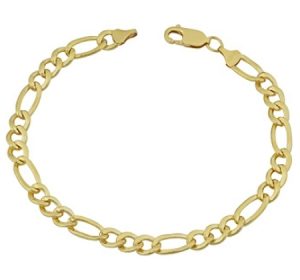 If your husband is the type who loves to show off their jewelry, here's a gold bracelet that will catch the attention of people.
While bracelets tend to be more subtle, this gold bracelet will give off a strong masculine charm.
9. Gold Chain Necklace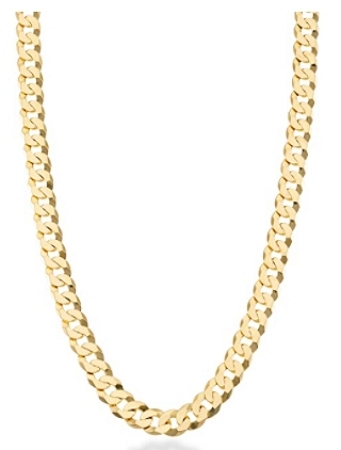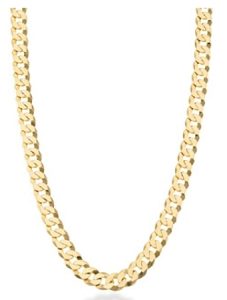 Demonstrate your unbreakable commitment to your husband by giving him this gold chain necklace on his birthday.
If he loves collecting and wearing gold accessories, this is a quality gold gift that you can give him.
10. Gold Men's Tie And Lapel Pin Flower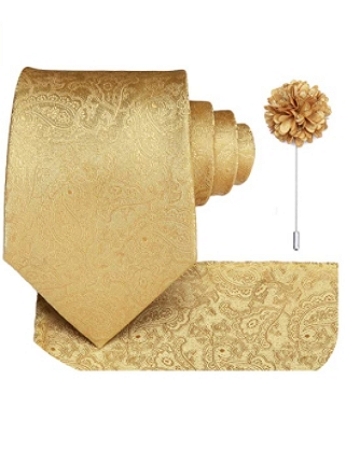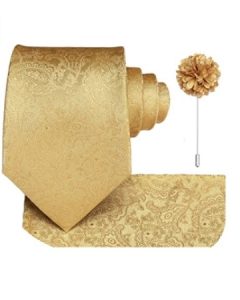 Is your man tired of wearing that bland tie to his business meetings?
Well, now he'll have more to look forward to every day once you get him this flashy yet stylish gold necktie.
11. Gold Cordless Hair Clippers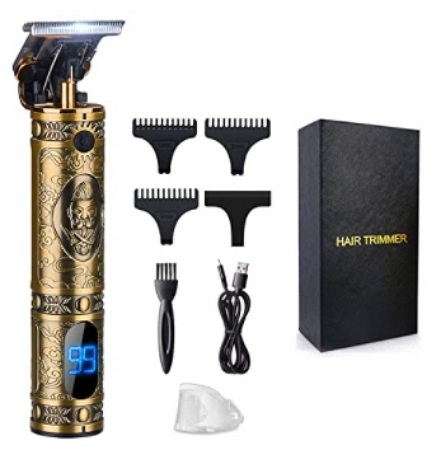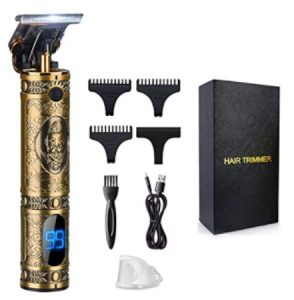 Let your husband feel like a king with these cordless gold hair clippers.
With this upgrade, he won't have to worry about nicking himself anymore with that dull razor blade.
12. Gold Colored Mug Gag Gift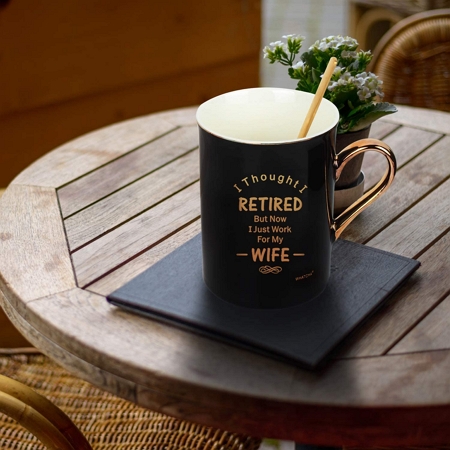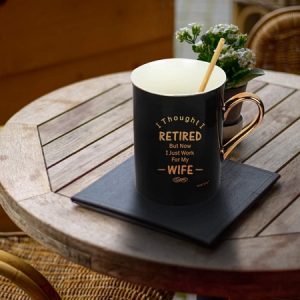 Check out this silly mug that is guaranteed to get a laugh out of your receiver.
A perfect gag gift for a man who loves drinking plenty of coffee and who will be celebrating his 50th anniversary with his loving wife.
13. Laser Engraved Gold Pocket Knife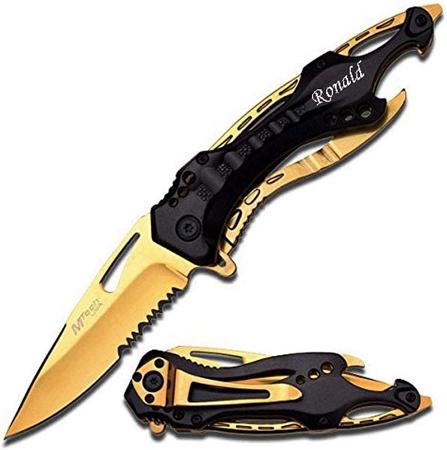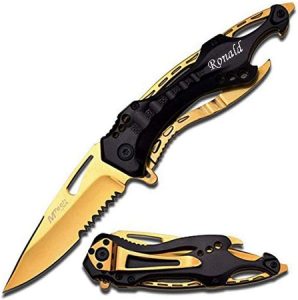 If you know someone who loves hiking, camping in the wild, or fishing and loves the gold color, then they'll appreciate this personalized gold pocket knife.
Their names can be laser engraved on the knife for that extra touch of personalization.
5 Small Gold Gifts
These small gold gifts will be appreciated by those who love gold in general!
14. Murano Glass Heart Gold Pendant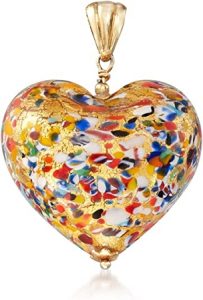 If your special other already has a gold chain necklace to attach a pendant to, then simply buy them this wonderful Murano glass gold heart pendant.
They'll love switching between the different pendants they already own.
15. Gold Elephant Pendant Charm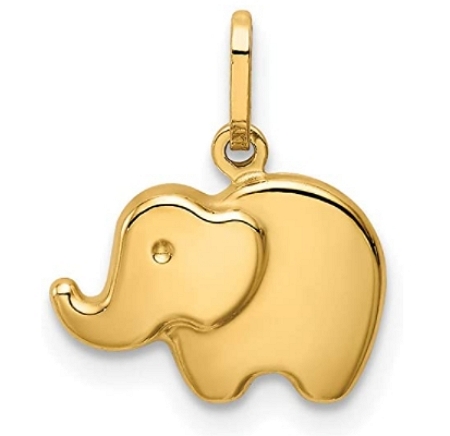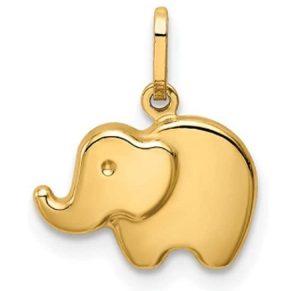 Some might consider the golden horseshoe a lucky charm, while others might find the lucky gold elephant more cute and appealing.
If you know someone who loves these types of lucky charms, then don't hesitate to get them this lovely elephant pendant.
16. Luxury Pen With Gold Finish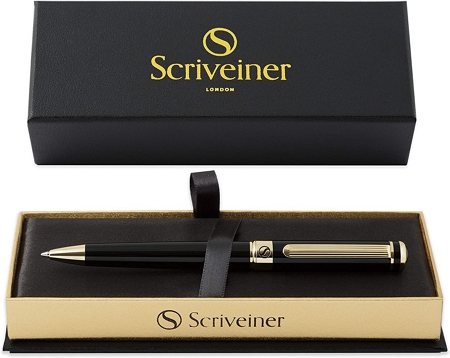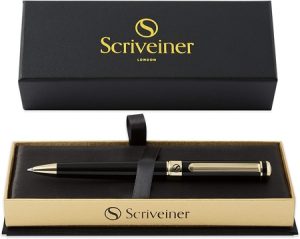 Even though many people have been resorting to writing their daily tasks through apps on their phones, others still find joy in writing their thoughts by hand.
This luxury pen with a gold finish can give that nostalgic feeling for writers who love scribbling notes.
17. Personalized Pet Gold Gift Necklace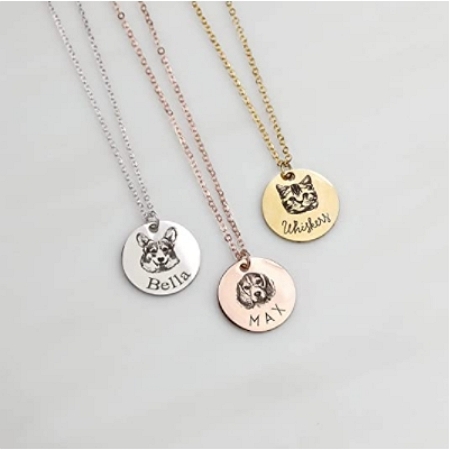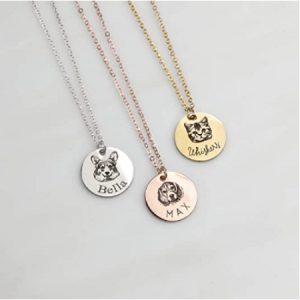 Know someone who loves pets as if they were their children?
Then this personalized gold necklace is an ideal gift to give them on their birthday or as a Christmas present.
Not only can you put their pet's name on the pendant, but you also have the option to upload an image of their pet and engrave it onto the pendant.
18. Gold Shot Glasses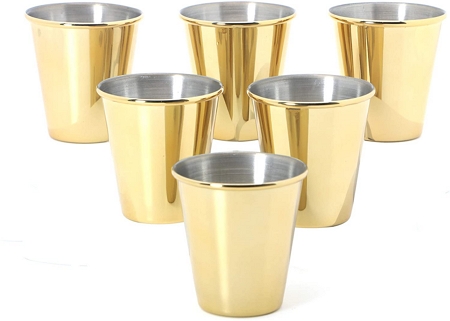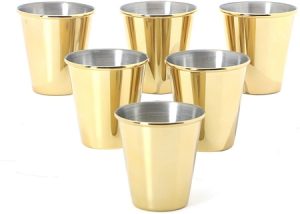 You can really class up your next round of shots with these bad boys.
These golden shot glasses will instantly make even a backyard BBQ feel like a black tie event.
4 Unique Gold Gifts
19. Gold Dipped Rose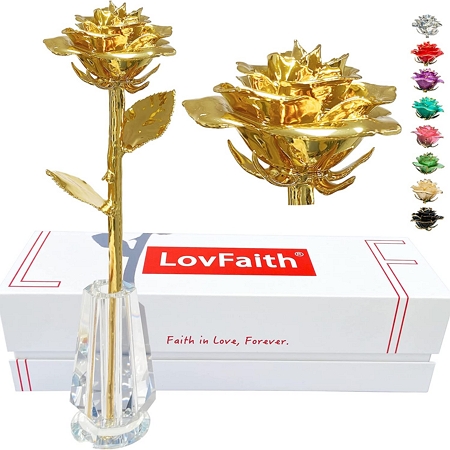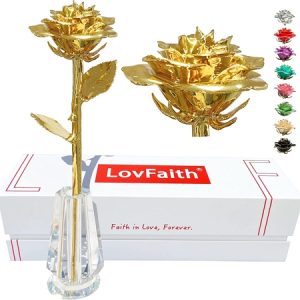 Pragmatic people know that it's impractical to keep buying fresh bouquets of roses every Valentine's day.
The solution? Get your partner this gold-dipped rose.
It's elegant and romantic and won't have be thrown away in a week's time.
20. Harry Potter Gold Snitch Key Ring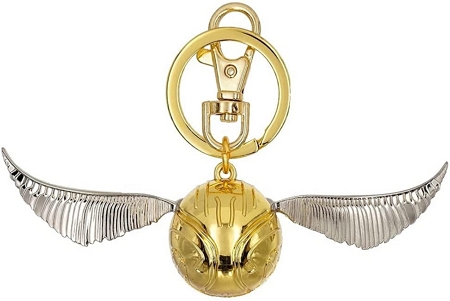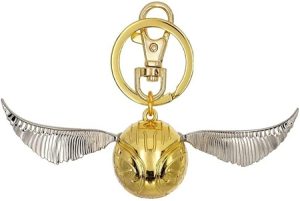 Fans of the Harry Potter saga will be finally able to capture the golden snitch and proclaim themselves as the king of Quidditch tournaments through this keyring.
21. Magnetic Levitation Gold Globe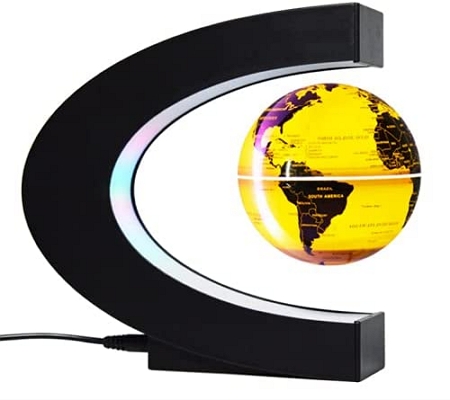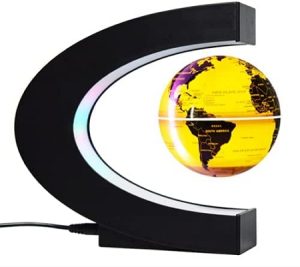 Geography geeks will be able to spruce up their living room and show off their map expertise through this extremely cool magnetic levitation gold globe.
The globe is kept afloat through an electronically magnetic system, plus it has an LED light that illuminates the globe just like the Sun does.
22. Edible Gold Leaf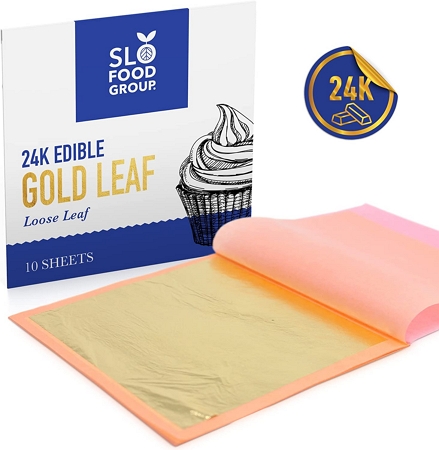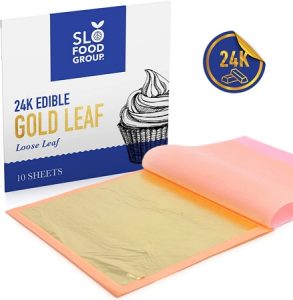 Are you friends with a pastry chef who loves to make very indulgent and expensive desserts?
Take their extravagance to the next level through these edible gold leaves.
4 Bonus Gold Materials
If you haven't had your gifts wrapped already, then these gold-themed materials might help you and also give your receivers a hint of what presents they'll get.
23. Gold Gift Bows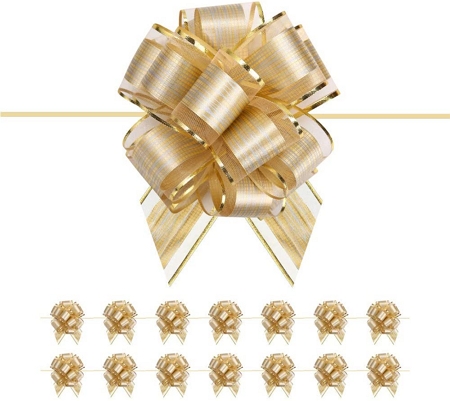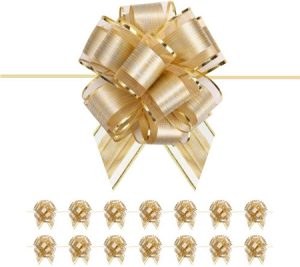 Finish off your gift-wrapping session with these luxurious gold gift bows that will astonish the receiver of your gifts.
24. Gold Wrapping Paper Roll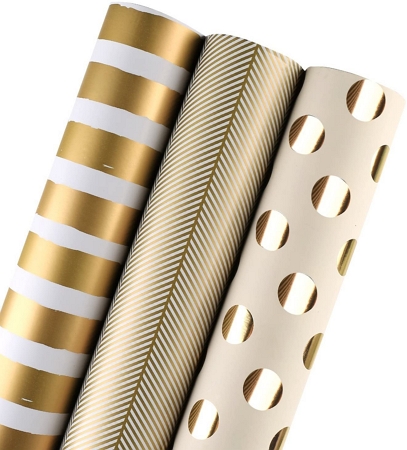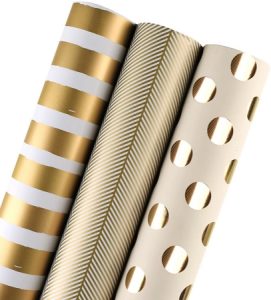 Give your recipient a taste of what gift they'll get this upcoming Christmas or Valentine's day with these gold wrapping paper rolls.
25. Gift Wrapping Gold Ribbon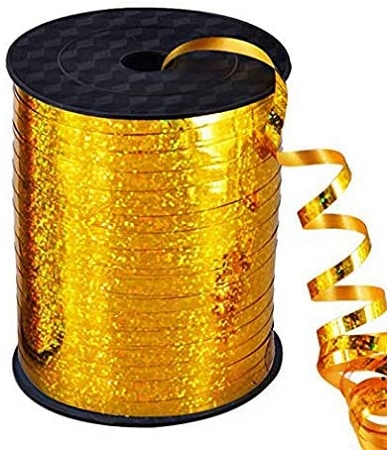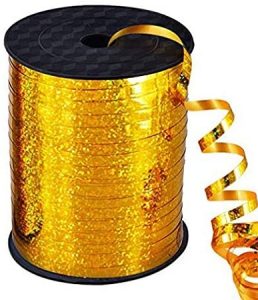 Are you organizing a gold-themed party for the 50th anniversary of your parents' wedding?
Decorate your party room with these glittery gold ribbons that will set the tone for your guests.
26. Small Gold Gift Box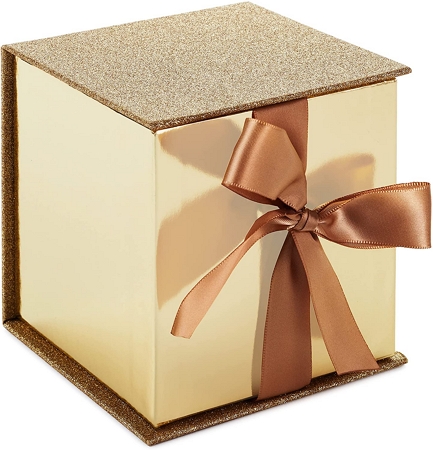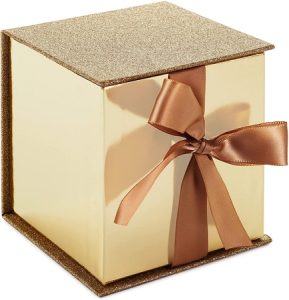 If you fail at wrapping your unique gold gifts, then simply get yourself this small gold gift box that's hassle-free and elegant.
Gold Gifts That Are Perfect For Any Occasion
While gold materials are expensive, some of these items are worth buying for any grand occasion that calls for such a long-lasting gift.
Which of these gold gifts are you planning to give your special other this coming Valentine's Day? Let me know in the comments down below!
If you need other gifts to inspire you, check out our other posts: