Basketball coaches lead their team to greatness and victory. They mentor and teach players to be the best on the court. They're also very patient, dedicated, and hardworking.
Showing your gratitude towards your favorite basketball coach can be challenging, especially if they have a fierce exterior. For gifts that will melt the heart of even the toughest of the bunch, this list of 19 basketball coach gifts has got you covered.
14 Basketball Coach Gift Ideas
1. Coaching Board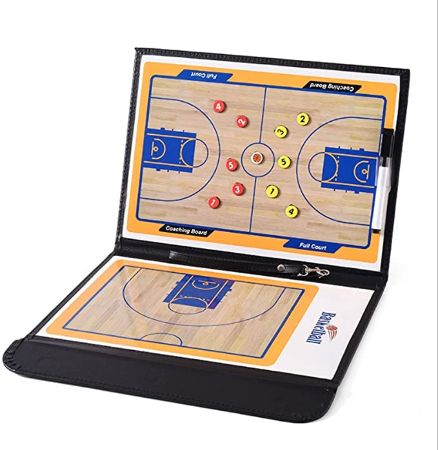 Your coach will be able to lead the team to championship victory with this convenient and useful coaching board. This will turn their vision into reality and make it easier for players to understand the game plan.
Plus, it comes with an erasable marker that allows them to reuse the coaching board time and time again.
2. Coach Bobblehead Trophy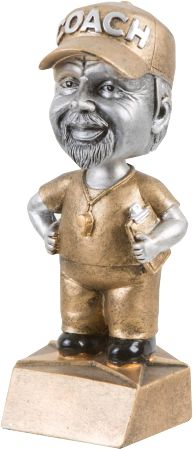 For your amazing coach who's also a great mentor and friend, this bobblehead trophy will be an excellent appreciation gift.
Show your appreciation to your favorite female coach as well with this female coach bobblehead trophy.
3. Adidas Basketball Shoes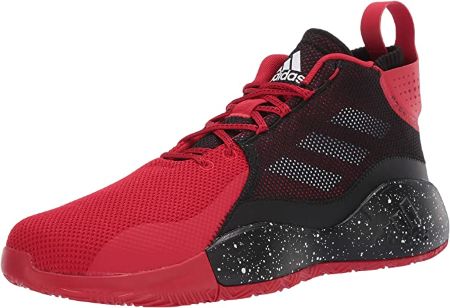 High-quality shoes are essential for any sport because they help the players (and coaches) move comfortably and be on top of their game. These basketball shoes by Adidas check all the right boxes.
The epic design is a major plus!
4. Basketball Print Socks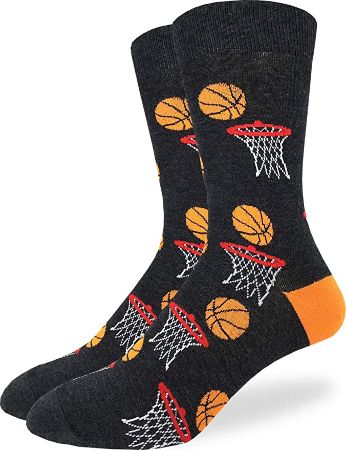 Hardwork and perseverance are needed in basketball, but a little luck couldn't hurt. These hoops and basketball print socks will bring the basketball coach in your life luck at every game. They also fit from low to mid-calf for a great and comfortable fit.
5. Basketball Hoop Bottle Opener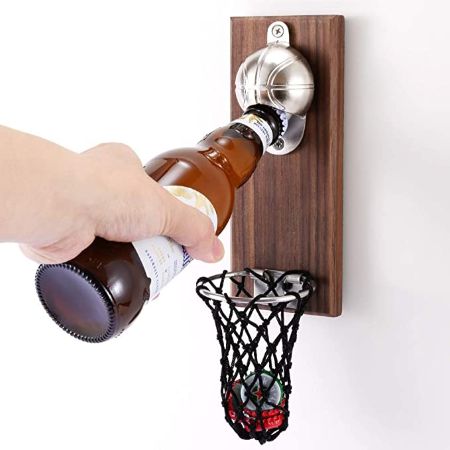 After a long day of coaching players to become the best version of themselves, it's time for your coach to unwind and reward themself with a cold and refreshing drink.
The design of the bottle opener is pretty cool, too. It's shaped like a basketball, and bottle caps fall through a hoop when it's used. A worthy gift for any basketball coach.
6. The Mug With A Hoop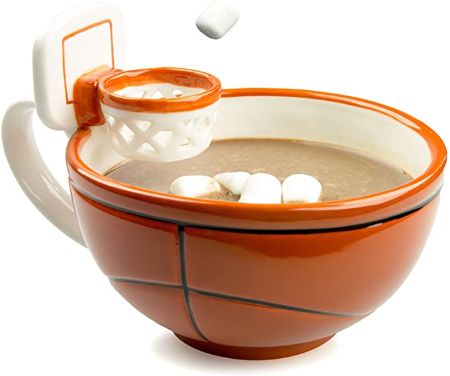 Get this epic mug for your coach who's always got basketball on their mind (even at the start of their day!). With this mug, they can practice their shooting skills even while reading the paper or eating breakfast.
7. Basketball Tee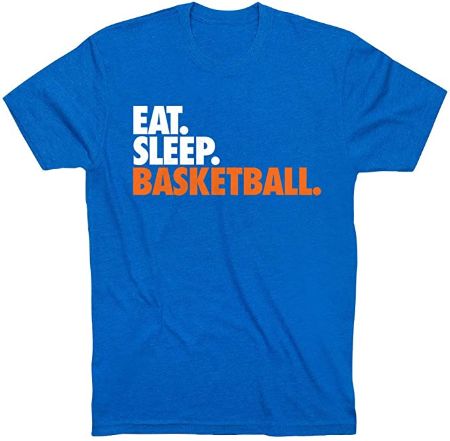 Basketball isn't only about physical exercises and drills. It's also about taking care of oneself to be at their prime.
If your coach is always reminding the team to take care of not only their physical but also mental and intellectual health, then this shirt will be the perfect basketball coach gift for them.
8. "You Don't Scare Me I Coach Girls Basketball" Notebook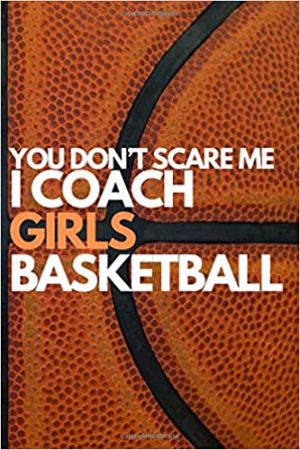 Give this notebook to a tough and invincible girls' basketball coach. It will be useful for keeping notes on game strategies, player development, and other basketball-related ideas.
The 6×9 inch dimension of the notebook will also make it easy for your coach to take it wherever they go.
9. Basketball Hoop Lights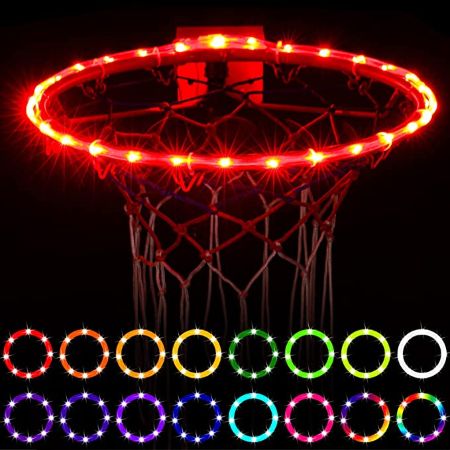 The basketball coach in your life can enjoy playing their favorite sport day in and day out with these cool basketball hoop lights. The color of the hoop lights is interchangeable with 16 different color options and is also remote-controlled.
Plus, it's waterproof so you won't have to worry about the rain damaging your awesome gift.
10. Basketball Coach "Thank You" Keychain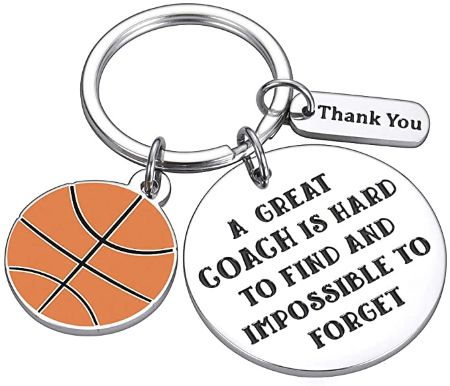 Show how much you appreciate your awesome basketball coach with this simple but thoughtful gift. A sweet note is engraved in the keychain that's a perfect gesture if you're not great at expressing your feelings with words.
The basketball keychain is made with stainless steel so it's durable and long-lasting (like their impact on your basketball career).
11. Hand Grip Strengthener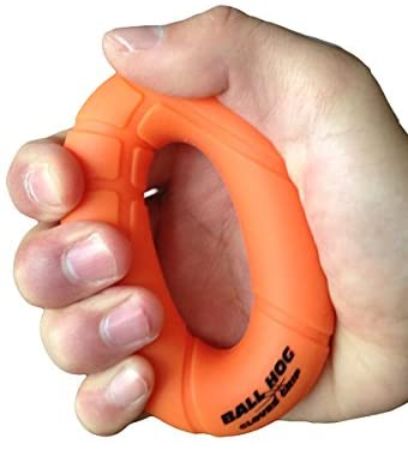 Help their hands be strong and active with this grip strengthener basketball training aid. This functions as a tool that helps its user have better ball-handling, shooting, passing, and more.
It's also portable and small so they can use it whenever and wherever they like.
12. Holographic Basketball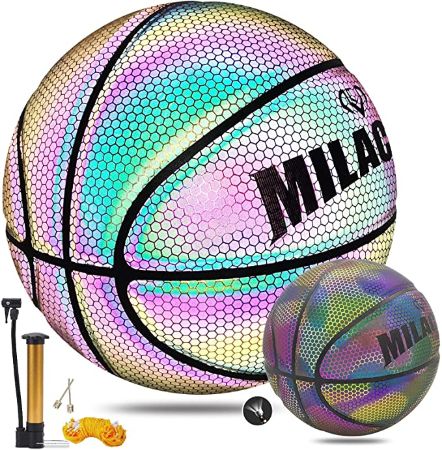 After being a basketball coach for years, I'm sure that your favorite coach has trained with A LOT of regular orange basketballs. For a more memorable and unique gift, this holographic basketball is an awesome choice.
You also have the option to give it with or without an air pump!
13. "Best Coach Ever" Whistle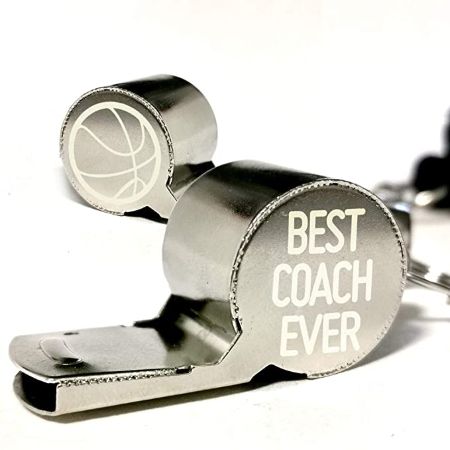 This whistle is one of the best basketball coach gifts since it will be useful when training future basketball legends. The words and basketball are carved, so they'll easily withstand a lot of wear and tear.
The gift comes with a lanyard and box to make it even more of a special.
14. Basketball Wall Art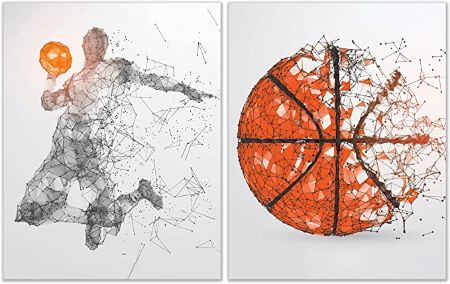 Basketball is a form of art, as clearly displayed by this amazing wall art. These art pieces will be a wonderful addition to any basketball coach's home or office. Place them in frames to complete the gift.
5 Personalized Basketball Coach Gifts
15. "Thanks Coach" Picture Frame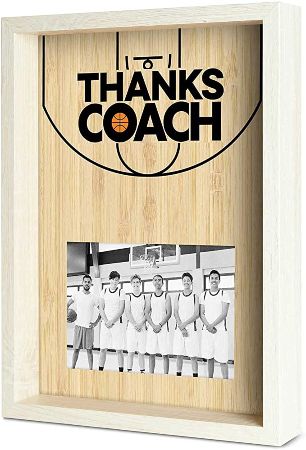 This picture frame is an ideal way to preserve memories made with the basketball coach and the whole team. Add a photo of the team and some messages from the players with their signatures to make it more personalized.
16. Custom Full-Size Basketball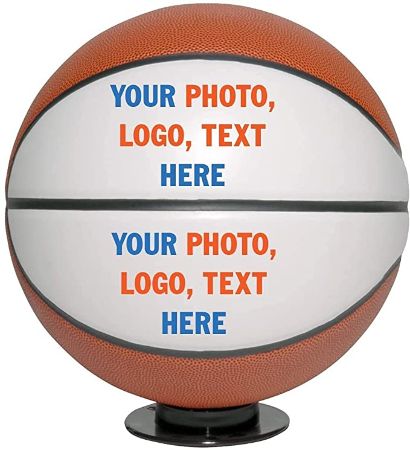 A customized ball such as this one is a great gift for basketball coaches since it's functional and also works as an awesome display piece.
Add your team's logo, photo, or name to make this basketball gift more unique. You can get this with or without the base, too.
17. Personalized Basketball Towel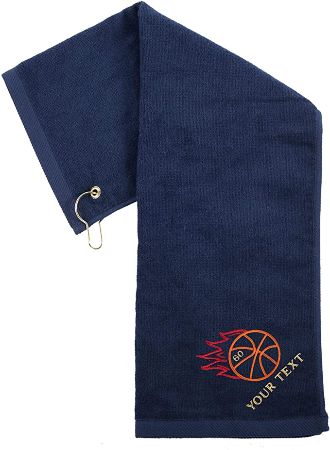 Does your recipient lose their face towel after every training session or game? Those days are over with this personalized basketball towel.
This basketball towel with an embroidered design comes in black, green, and blue.
18. Travel Mug with Personalized Engraving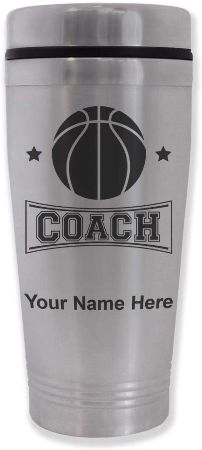 This personalized travel mug can keep up with a basketball coach's jam-packed and hectic lifestyle. It's made with stainless steel and can keep drinks both hot and cold. It's the perfect tumbler for school, games, and home.
19. Personalized Basketball Coach Plaque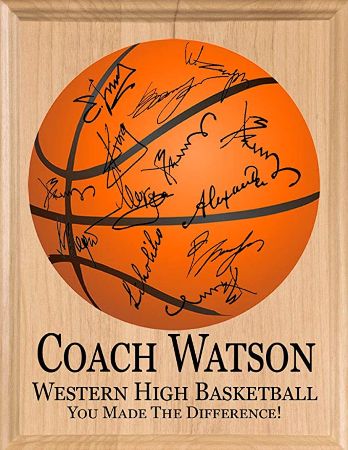 Is your favorite basketball coach retiring? Let them know how grateful you are to them for being a huge part of your basketball career with this cool plaque that's made with solid wood and stands at 11 inches tall.
Cool Gifts for a Phenomenal Basketball Coach
Basketball coaches leave an enormous impact on their trainee's lives because they play other crucial roles aside from being a coach — they're also loyal friends, trusty mentors, and wise basketball experts.
For more cool sports gift ideas, check out these other lists on this site:
Do you play basketball? Who's your favorite team? Share your answers in the comments below!