They've got the best and latest golf equipment, but do they have unique golf finds that will make them stand out from the rest? Spice things up and give these funny golf gifts to the golfer in your life.
Golf games can get pretty intense. Liven it up and make each match more interesting with these hilarious gifts.
Read on to find the rarest and funniest gifts that the golfer in your life will appreciate.
27 Funny Golf Gifts for Serious Golfers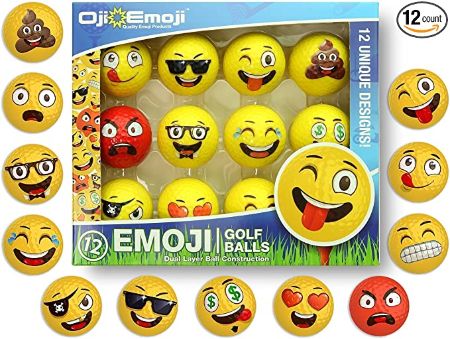 Plain white golf balls are out, emoji golf balls are in.
Everyone at the club will know that your recipient just played when they see these emoji balls even from miles away. Plus, your recipient won't be able to hide their emotions when they receive this incredible gift.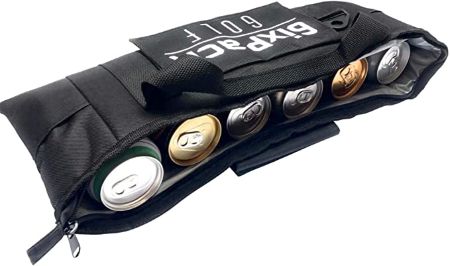 Do you know how much money they'll save if they bring their own drinks to the course? I'll give you a hint: A lot. That's what makes this gift worth every penny.
This cooler bag also fits in the side pocket of most golf bags.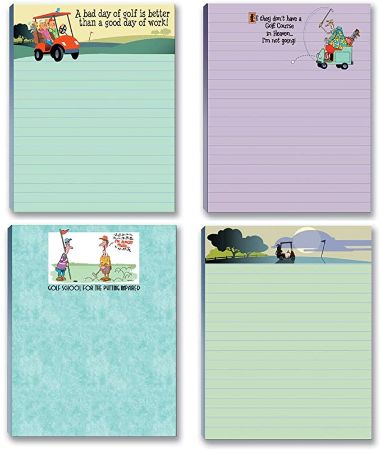 It doesn't matter if they're down on the green or working in the office, their love for the sport remains, so why not bring golf with them wherever they are with these handy notepads?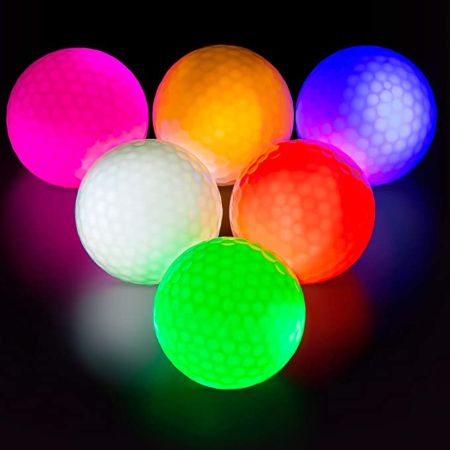 Glow in the dark balls? Yes, please!
These golf balls will be convenient for golfers who play the sport even at night. Scoring a hole in one will be more achievable with these balls.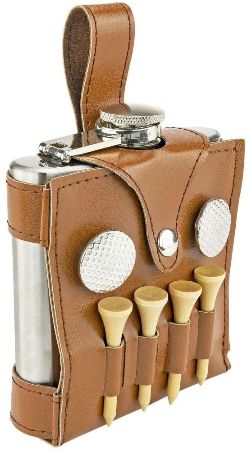 Here's a cool gift that will give them everything they need for a relaxing game of golf with friends. It has a divot tool, hardwood tees, spot markers, and a flask. All-in-one indeed!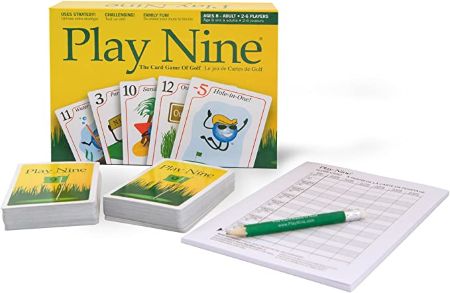 Share their love for golf with the whole family through this epic card game of Play Nine.
This will be a fun game to play during rainy days when they're cooped up inside the house and their hands are longing to touch a club.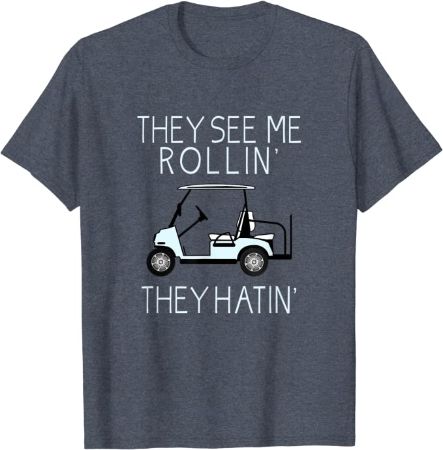 Trade-in that collared shirts for this comfy shirt.
This shirt will be perfect for someone you know who's already mastered the sport because once they see them commin' it means it's game over.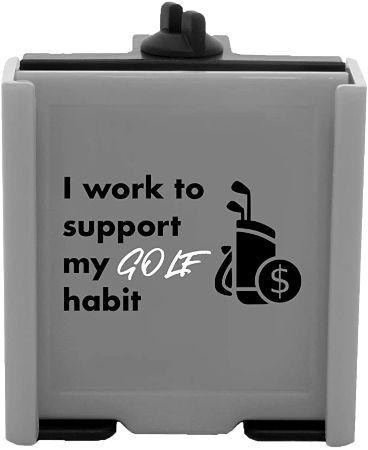 Show this phone caddy to the haters who say all you spouse ever does is golf. It's perfectly fine for them to reward themself with a fun game of golf, especially after a tiring week at work.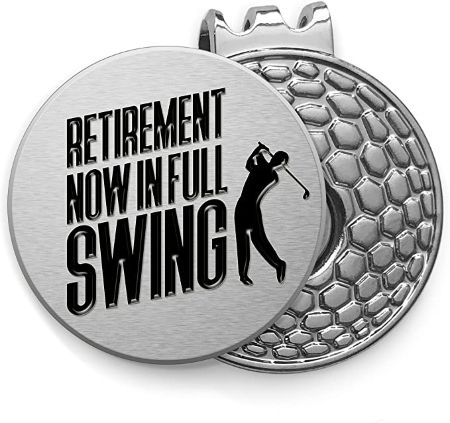 The best thing about retirement is that they can finally play golf whenever they want without work holding them back.
Celebrate this milestone in their life through this cool golf ball marker.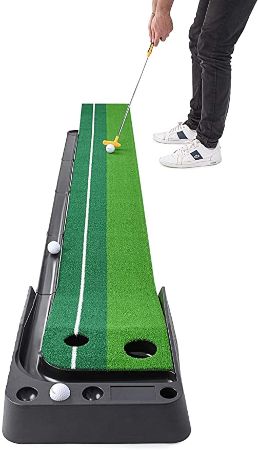 Nothing's stopping them from playing golf even indoors thanks to this mini golf set.
Playing on this mini golf set is like playing the real thing because it's complete with equipment and accessories such as a golf mat and balls.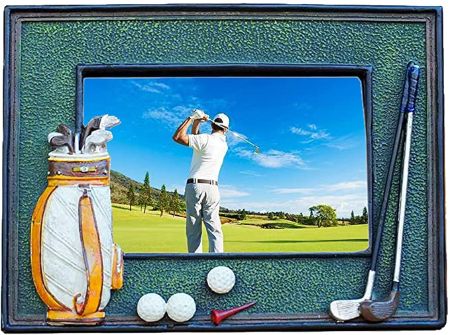 Look back at their best moments while golfing through this gift.
Print a picture of them in their element or celebrating their first hole in one. It will be a nice piece to add to their room or home office.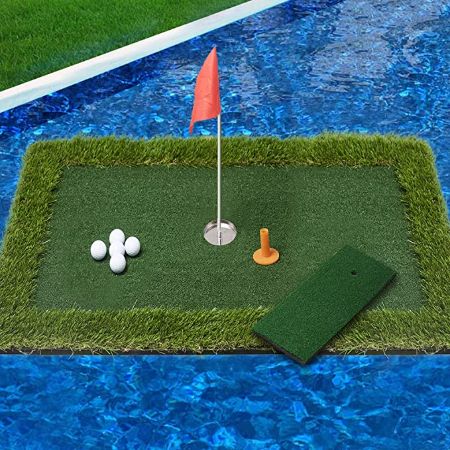 Chilling by the pool while playing golf is probably the definition of what an ideal weekend looks like for a golfer.
Bring golf closer to home with this backyard pool game. There are also other designs of the floating golf green like the lion and shark.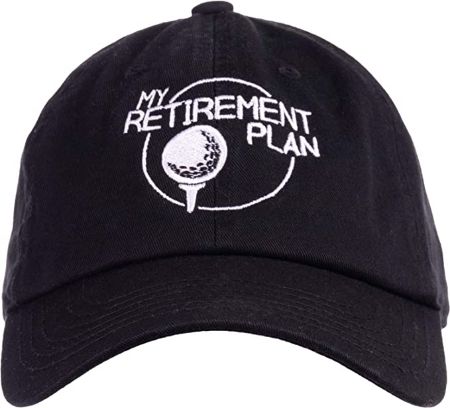 Does their retirement plan consist of golfing in the morning, afternoon, and evening? Then this cap will be the perfect present.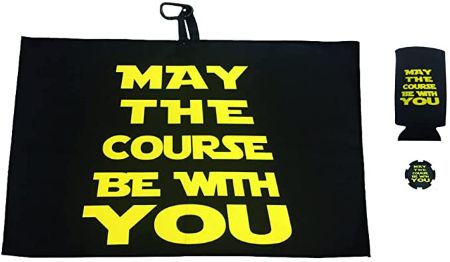 Wish them all the luck in the world to get that hole in one through this towel. The microfiber towel will be handy during hot summer days as well.
Brownie points for big Star Wars fans.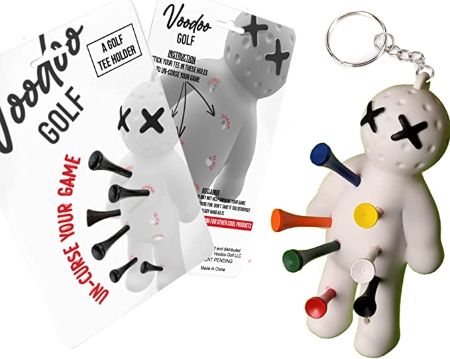 Are they always losing their tee holders? Then this gift is a must!
Plunge in the tee holders into this cool voodoo doll that can also be conveniently used as a keychain.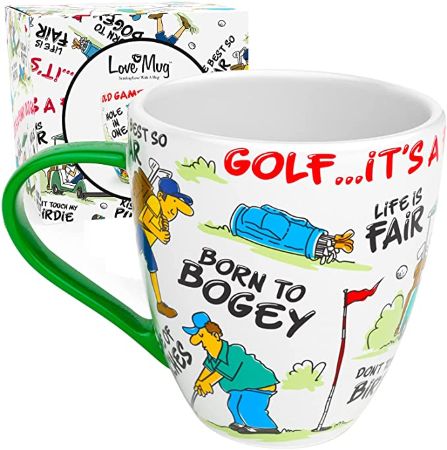 For golfers who have golf on their mind from the moment they wake up until they go to sleep, this mug will be a sure-fire winner!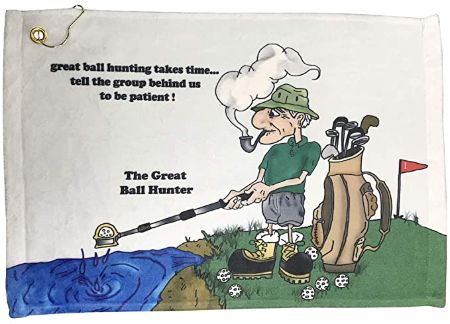 There's no such thing as too many towels for an avid golfer.
Towels are considered as essentials and non-negotiables on the green. You can never go wrong with getting this gift for your recipient.
They'll have something to remind them of what's in store for the weekend through this gift (aka golfing).
It will motivate them to get through the week and to be done with work ASAP. Because weekends are meant for golfing.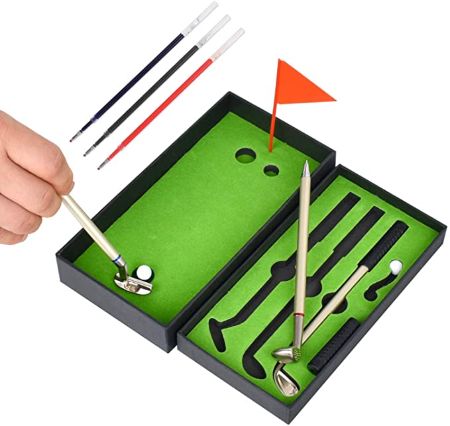 Stuck in traffic? Waiting in line at the DMV? Bored?
What better way to kill time than by playing golf on the go? This tiny gift will make that possible.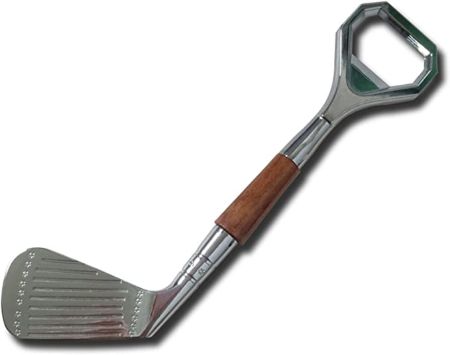 Your recipient needs this bottle opener because everything they own must be golf-related and *extra*.
It's also a thoughtful present that you can give to your father, brother, friend, or partner to mark a special golf milestone.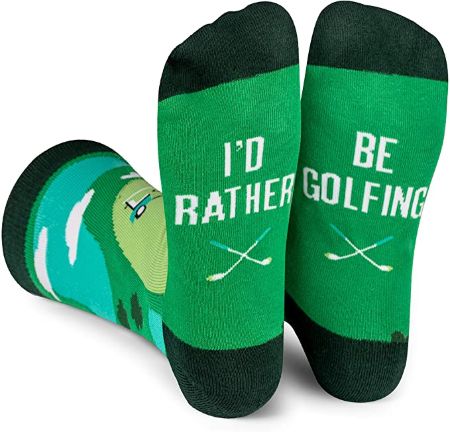 Let's be real here. Most golfers' happy place is at the club golfing. These socks will seal the deal.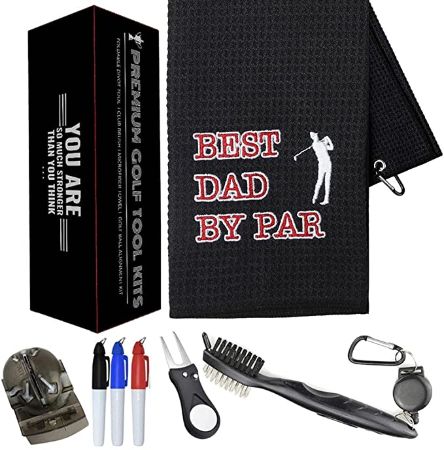 Why is this the best present you can give to your dad you may ask?
First, it's got everything he'll need to excel at the sport. Second, it has some dad jokes printed on it which he'll find hilarious.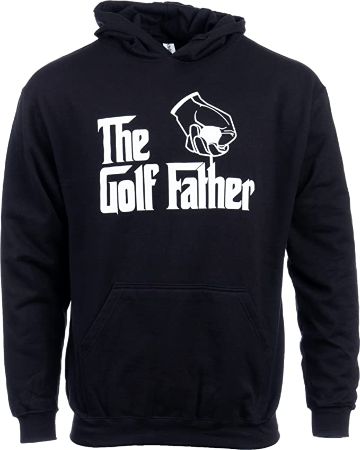 Looking for a funny golf gift that your father will like and have your siblings rolling their eyes? This hoodie is it.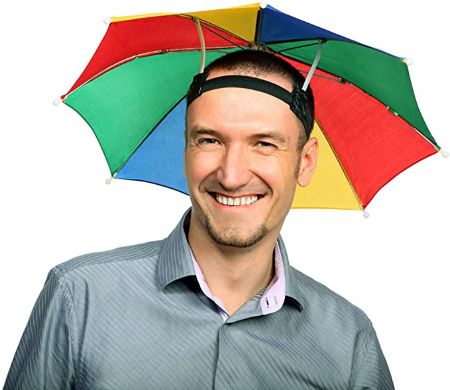 Forgot their sunblock? No problem because this golf hat has got them covered (quite literally).
This hat will protect your recipient from the harsh and dangerous UVB rays which cause aging, cancer, and cataracts. You can thank me later.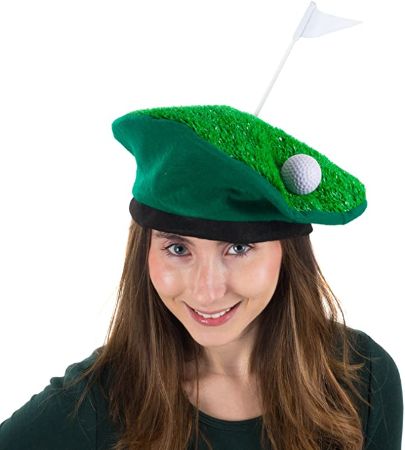 Want to look cute and chic while playing golf?
Wear this beret and I guarantee that your recipient will get the attention of everyone at the golf club. It's good protection from the sun, too.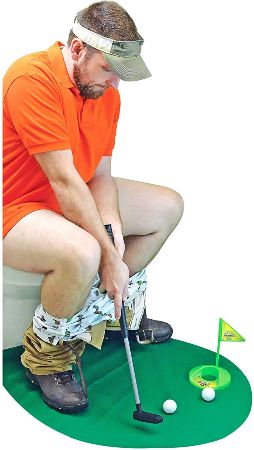 There's no time to waste when it comes to perfecting their swings.
This gift will make it possible for them to play golf even while on the toilet. Talk about a timesaver!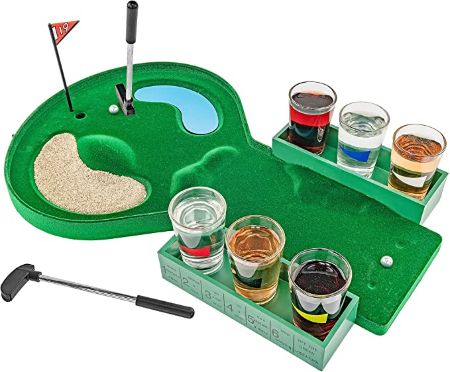 Combine their two favorite things in the world in this gift: golfing and drinking.
You'll be their favorite person once they receive this.
Funny Golf Gifts for the Best Golfing Experience
All golfers (amateurs and pros) will love these funny golf gifts since they will make the game more fun and memorable. Plus, everything on this list is usable. A win-win for everybody!
Get more gift inspiration from the posts below: