Celebrate the best years of your life with these awesome 12 year anniversary gifts.
12 years can feel like both a long and short period of time. The years were filled with challenges, laughter, and lessons that made you stronger as a person and a couple, but the best thing of all is that you shared these experiences with the love of your life.
Below are amazing gifts that will make this milestone even more special.
6 Traditional 12th Anniversary Gifts: Linen
1. Linen Photo Album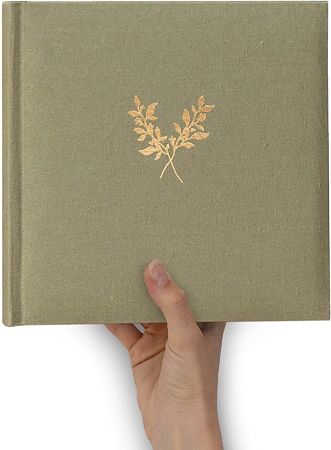 Reminisce about the best 12 years of your life by placing your favorite photos of you with your spouse in this elegant album.
You'll remember the most memorable experiences you had and see how the both of you have grown as each year passed. It will also be a great reminder to create new wonderful memories with them.
2. Linen Guayabera Shirt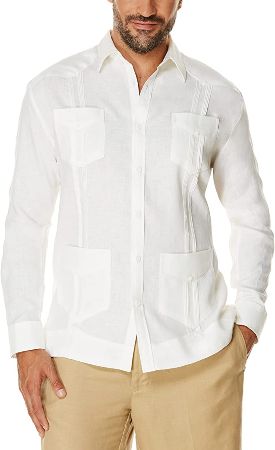 Your husband will look like a dashing prince in this guayabera shirt. It's the perfect shirt to wear for family day or night outs with the boys since it's versatile and comfortable.
The four front pockets are a unique touch that will make him stand out from the crowd.
3. 12th Wedding Anniversary Card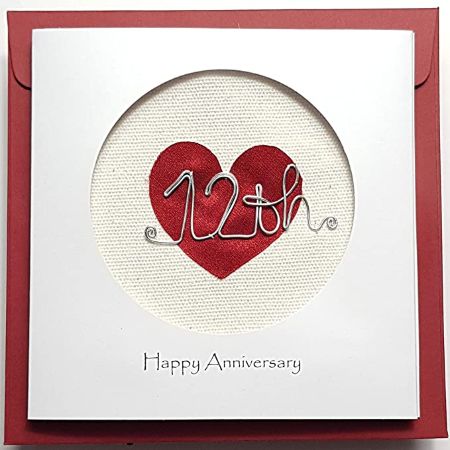 Pour your heart out and tell them how much they mean to you. Written love letters never get old which is why this anniversary card is a great gift choice to celebrate your 12th anniversary.
The "12th" at the front of the card is handcrafted making it more personalized and authentic.
4. Scented Jar Candle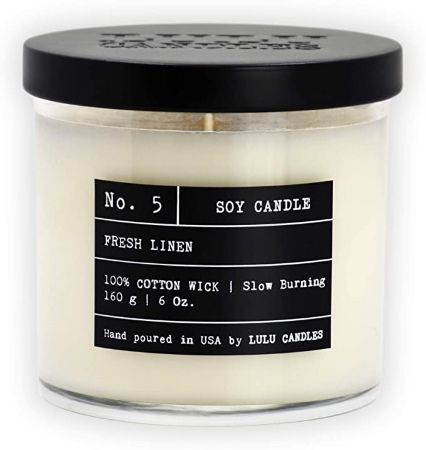 Your space will be their haven and sanctuary because it smells amazing thanks to this great buy. The gift is also long-lasting so you will get what you paid for and more. Plus, it's eco-friendly, paraben-free, and cruelty-free.
5. Estee Lauder Gift Box Set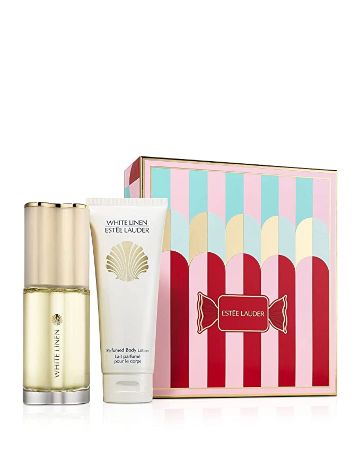 Surprise your SO with a gift that she'll be able to appreciate and use daily. This practical gift set includes a perfume and lotion that will make her smell heavenly throughout the day.
It already comes with a pretty gift box so you won't have to worry about gift wrapping.
6. Linen Apron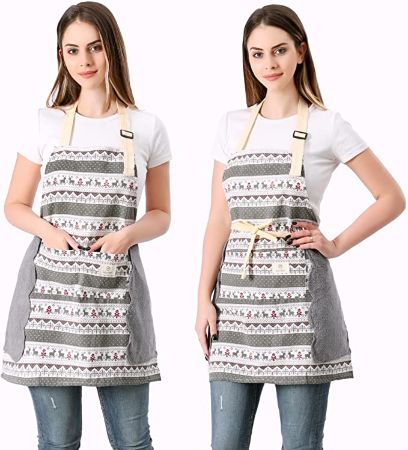 Show your gratitude for the great meals you had for the last 12 years with this gift. It serves a dual purpose since it's linen and will be useful in the kitchen.
The pack comes with two aprons so cooking can be your new couple's bonding activity.
5 Modern 12th Anniversary Gifts: Pearl
7. Seashell Pearl Stud Earrings

You may have given your spouse countless of jewelry but this pair of earrings is really special. The pearl studs were made classier and more unique with the seashells added to them.
Brownie points if Ariel is her favorite Disney princess.
8. Mother of Pearl Wooden Keepsake Box
All their jewelry, trinkets, and important notes will be kept safe in this beautiful box. Aside from its practical functionality, the craftsmanship of the gift makes it all the more special as well.
It also features a mirrored lid which will be super useful whenever they need to dress up.
9. Cultured Pearl Necklace
Here's a beautiful necklace that will look phenomenal paired with any outfit for all occasions. Opening up the present will take her breath away because of the lavender pearl's beauty and elegance.
Other colors of the pearl include black, pink, and white.
10. Envelope Letter Opener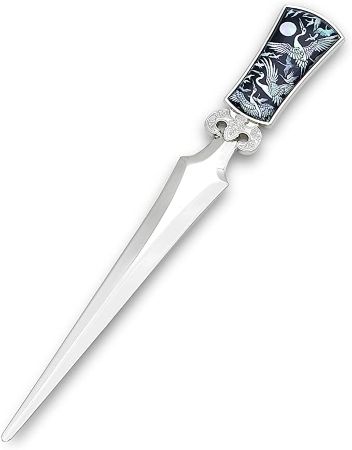 This letter opener will be a fantastic present if you're looking to amaze your spouse with your 12 year anniversary gift for them. Its elaborate design doesn't just look beautiful but also symbolizes wealth and nobility.
It will be a cool addition to their collection but is functional as well.
11. Mother of Pearl Tile Vase Lamp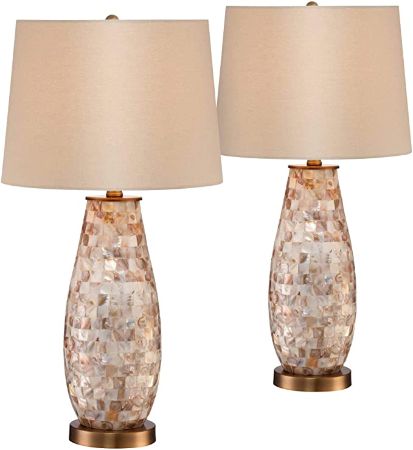 Get these matching pearl lamps for you and your spouse to use. They're handy and elegant that will be a nice addition to your room. The impeccable craftsmanship in these lamps makes them timeless as well.
12 Year Anniversary Gifts for Her
12. Bangle Watch and Bracelet Set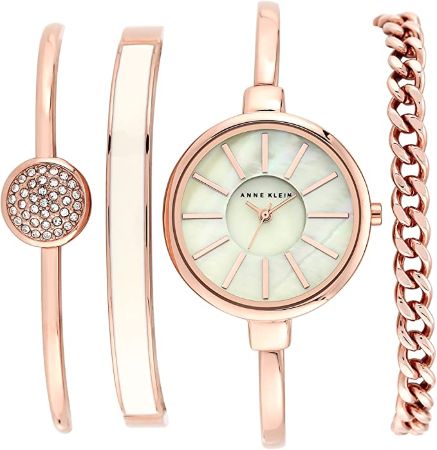 Your wife won't have to choose between functionality or elegance since this gift has both. She'll be able to flaunt this beautiful watch and bracelet set during date nights, graduation, and family dinners since it works well with any ensemble.
This Anne Klein set also comes in a gold and black color scheme.
13. Heart Pendant Necklace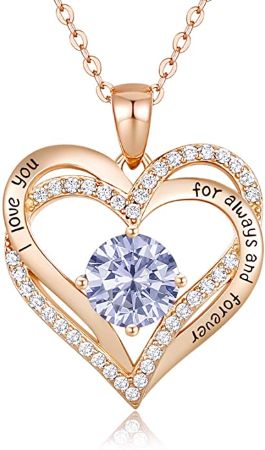 Profess your love for her all over again through this pretty heart necklace. She'll be reminded of your everlasting love every time she wears this gift. Make sure to pick her gemstone to make it more personalized and heartfelt.
14. Engraved 3D Moon Lamp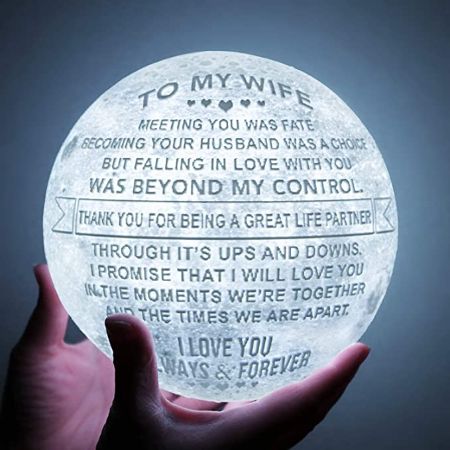 Fulfill your promise of giving her the moon and all the stars in the night sky with this cool moon lamp. A heartfelt letter is also inscribed on the lamp so she'll know how you feel about her even if you're not great with words.
Another cool feature of this lamp is that it can change its color and brightness.
15. Two-Piece Loving Elephants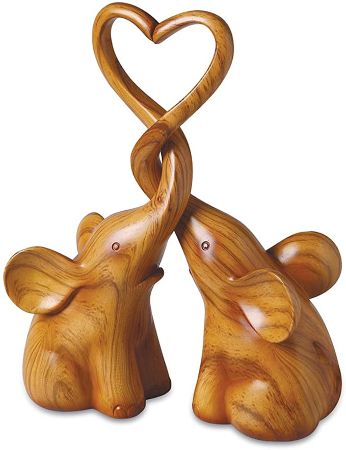 Her workspace will be more joyful with these two adorable elephants added to it. Aside from being a great decor, the intertwined trunks will also remind her of your love for each other.
It will also look amazing in your living room, patio, or bedroom.
16. Wine Rack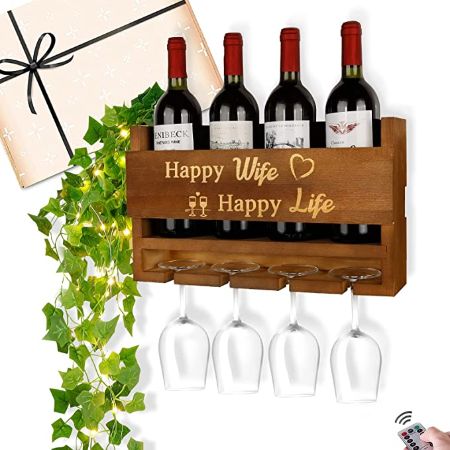 The secret to your long and happy marriage is that you always prioritized your wife's happiness above all else. This wine rack is wife-approved since it's beautiful and functional.
It also comes with remote-controlled dairy lights that make the gift look more magical.
17. Handmade Eternal Rose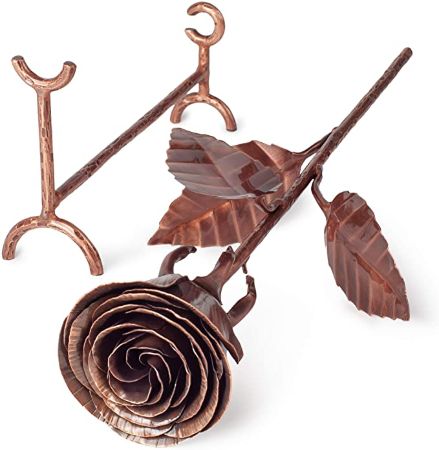 An everlasting rose that will prove your eternal love for your beloved? Yes, please!
This rose will remain durable and vibrant no matter how many years have come to pass. It will still be in one beautiful piece on your golden anniversary (38 years from now).
12 Year Anniversary Gifts for Him
18. Fossil Watch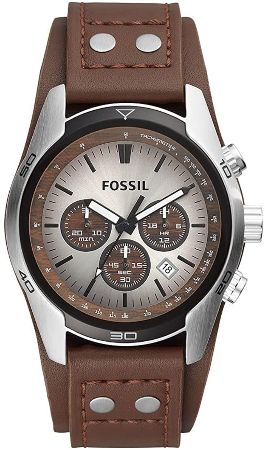 Your husband will be able to use this stylish watch everyday. Regardless of whether he's sporting a casual or formal outfit, this watch will elevate his looks.
This watch is timeless as well and features a stainless steel case with a leather cuff and buckle closure.
19. Men's Sandalwood Gift Set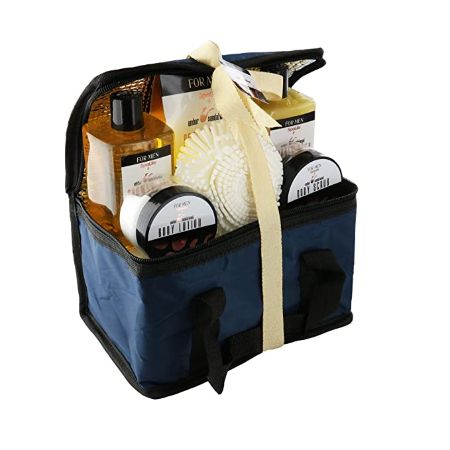 Don't know what to get your hardworking husband for your 12th anniversary? Here's an all-in-one present that he'll enjoy.
The set comes with all the things that will give him a memorable me-time (because men need it too!) like a shower gel, lotion, body wash, and more.
20. Why I Love You Scrapbook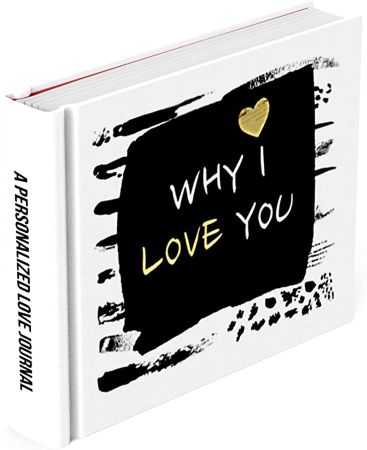 12 years is a long time and he might have forgotten why you fell in love with him in the first place. Remind him of all his traits and quirks that you find endearing through this scrapbook.
This priceless present will make him feel special and loved on your anniversary.
21. Whiskey Glass Set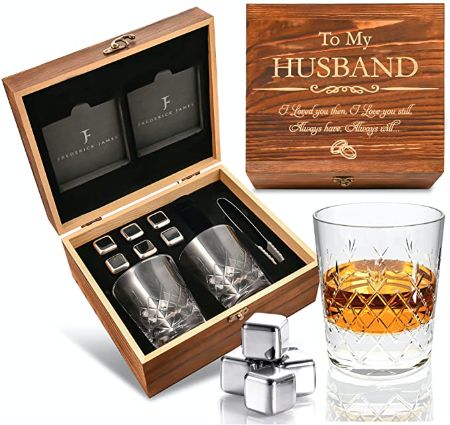 His man cave won't be complete without this classy whiskey glass set. The boys will be impressed with the quality materials used in making this gift. Plus, the engraved letter on the wooden box will make it more heartfelt.
Get more awesome man cave gifts on this list.
22. Fartner Tumbler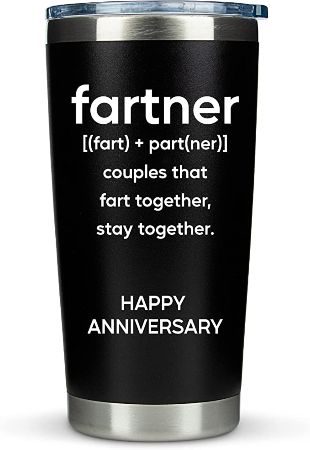 Your husband is more than your life partner. He's also your forever fartner.
Here's a great present for your better half who you totally feel comfortable being yourself with. This tumbler is the perfect present for the person who loves you unconditionally.
23. Cocktail Mixology Shaker Set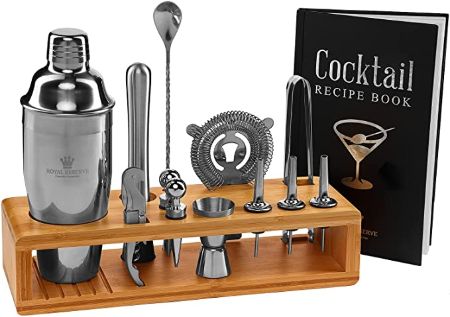 Looking for a healthy new hobby that your husband will like? Making cocktails will be a fantastic choice!
He'll be able to impress you and other people with the amazing drinks he creates. Everything he'll need to start the hobby is already included in this set such as a recipe book, muddler, strainers, etc.
12 Year Anniversary Gifts to Make Your Spouse Feel Loved
I know that you want to make your spouse feel special on your anniversary, and these gifts will do the trick. They'll adore and love you even more because of the thought and effort you've put into finding the perfect gift for them.
Get more anniversary gift inspiration below: