We all know that woman who says she doesn't want anything for any occassion. And now you're stuck with the impossible task of finding gifts for the woman who wants nothing.
She may be the type of person who's got everything and is very content with her life. Regardless, if you want to make her feel loved, you should dig a little deeper because there's "the gift" that she doesn't realize she needed in her life. And that's the perfect gift for her.
Finding these gifts may be challenging but that makes them all the more special. So if you're a fellow parent, sibling, friend, or partner who has no idea what to give that special woman in your life (you're not alone!), this list will be a life-saver!
9 Gifts for the Woman Who Wants Nothing
1. Inkless Drawing Board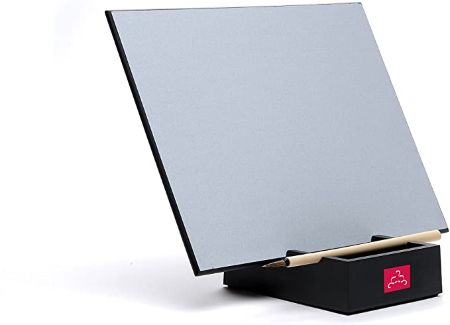 Allotting a few minutes of relaxation and peace in her daily routine is very important.
It will keep her healthy, focused, and motivated throughout the day. This Buddha board will help her in meditating and unwinding.
Use the bamboo brush and drawing board to write or draw what she's feeling for the day. Wait a few moments to see them disappear and have a clean slate once again.
2. Paint by Numbers Kit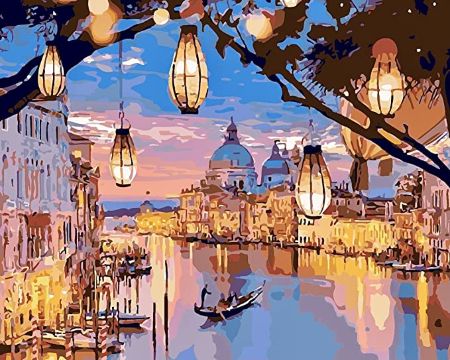 With this paint by numbers kit, she may discover that she has an artistic talent that's just waiting to be unleashed.
Finishing this painting of Venice will give her feelings of content and happiness that may lead her to want more projects.
This set has everything she'll need to complete her masterpiece such as canvas, acrylic paints, and screws.
3. Tall Mug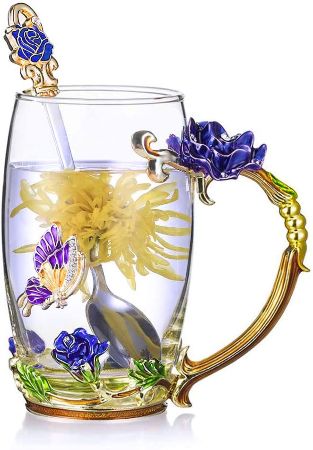 She'll feel like she's in her own fairytale while sipping tea from this magical mug. This mug comes in different sizes and colors so you'll find the perfect one that will suit her drinking needs.
Why not make it a tea party? Complete the set to have a tea-lightful afternoon catching up with friends.
4. Wine Tote Carrier Bag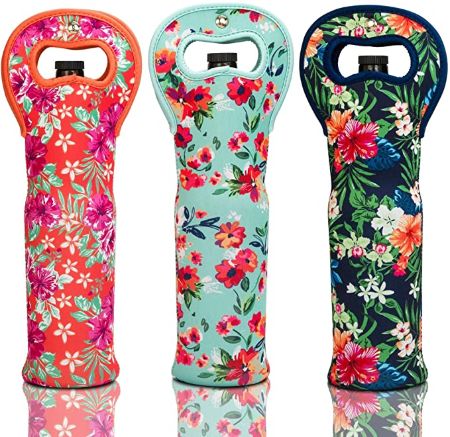 Carrying a bottle of wine or a tumbler will be more chic with this tote bag. This neoprene bag with a magnetic handle will make it safer to carry bottles and avoid dropping them.
Each set includes three floral-printed bags with different colors.
5. Silk Pillowcase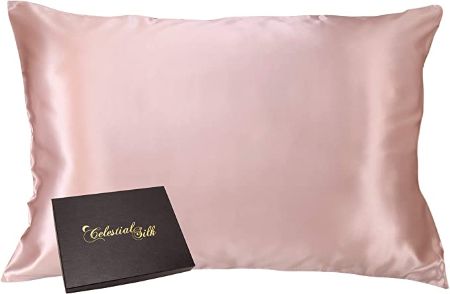 Give her a good night's rest that will remove all her worries away through this silk pillow.
Aside from the luxurious feel, silk pillowcases also create less friction on hair and skin.
It comes in three sizes and eight beautiful prints.
6. Harry Potter Herbology Plants T-Shirt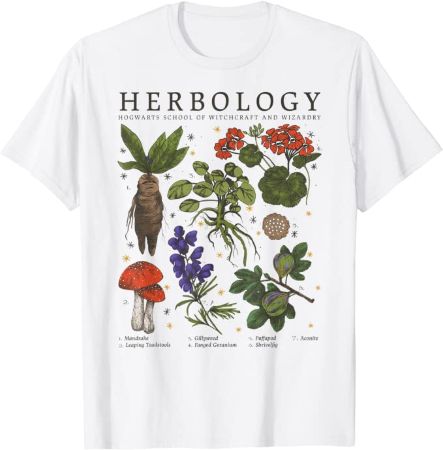 Is your recipient a fan of Harry Potter and gardening? This shirt will be an awesome 2-in-1 gift.
It includes the famous plants found in the novels like Mandrake, Puffapod, and Fanged Geranium.
For more Harry Potter gifts that any Potterhead will love, check out this link.
7. Butterfly Bracelet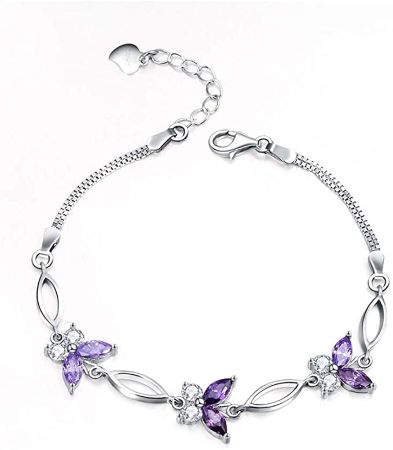 Even though she insists that she doesn't want gifts, she'll still love this pretty butterfly bracelet.
It's dainty and cute and will look good with both casual and formal outfits.
Plus, butterflies and the 90s are so in right now.
8. Aromatherapy Shower Steamers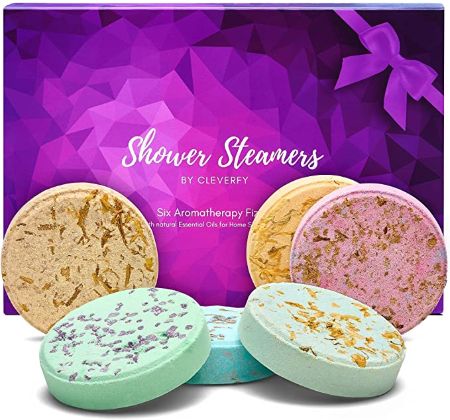 If she wants to try something new in the bathroom that will make her feel refreshed and squeaky clean, then give these aromatherapy shower steamers a try.
Each pack contains six shower steamers that are infused with essential oils like lavender, watermelon, and grapefruit.
9. General Household Tool Set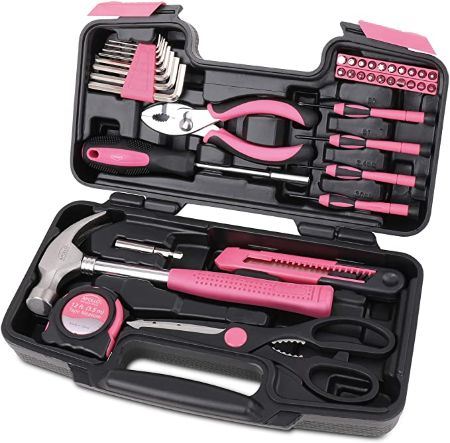 For the independent woman in your life who needs no man to fix the house, these tools will be super handy. It includes 39 tools such as a hammer, knife, and screwdriver and comes in the color pink. What more can a girl ask for?
10 Gifts for the Woman Who Has Everything
10. Hand Casting Kit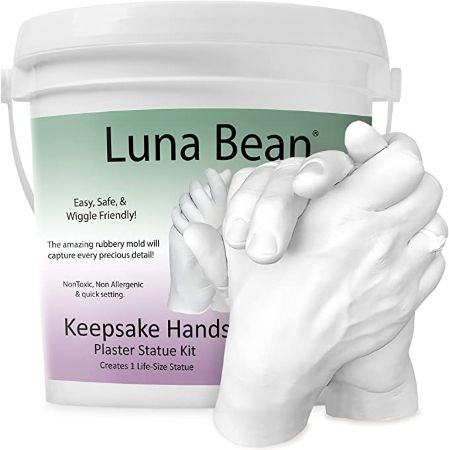 Make a day out of it and create lasting memories creating a hand plaster statue.
Whether it's for your mom, sister, or best friend, spending time making this will be a great bonding activity.
11. Galaxy Moon Lamp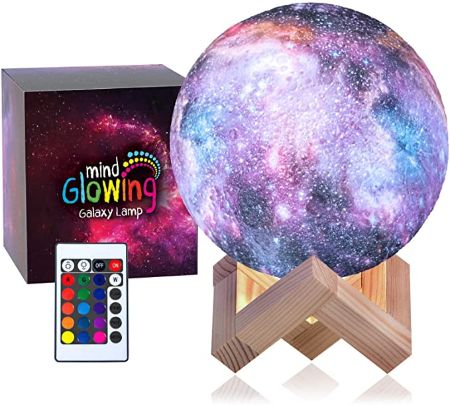 She may have everything she wants and needs in life but does she have the galaxy right at her fingertips? Only you can give her that through this cool lamp.
Get mesmerized with the beauty of outer space by staring at this lamp.
It even has a remote control that will allow her to change its colors, modes, and brightness.
12. Breakfast Sandwich Maker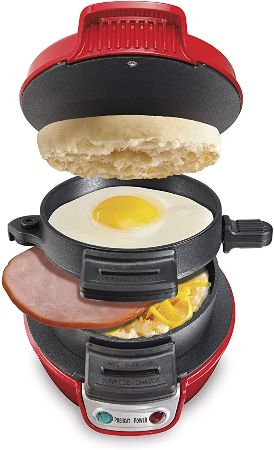 Have a yummy breakfast sandwich for brunch, lunch, or even dinner thanks to this sandwich maker. Put the bread, egg, and cheese in for an easy-peasy meal that's ready within five minutes.
13. Hummingbird Feeder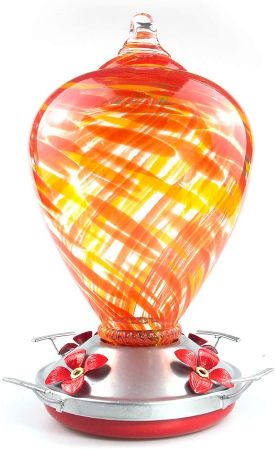 Is your recipient a nature lover? Does she like to spend her mornings reading the paper outside while the sun and birds are up in the sky? Get this hummingbird feeder for her.
Having the birds as her regular guests in the morning is a sure way to give her a great start to every day.
14. Hooded Blanket Sweatshirt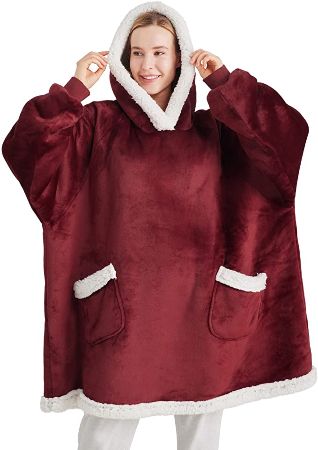 Wearing this hooded blanket sweatshirt feels like being hugged 24/7.
It's made with super soft and cuddly materials that will guarantee a cozy feel whenever it's worn.
This will be the perfect outfit while reading a book, sleeping, or binge-watching Netflix.
15. Sister Bangle Bracelet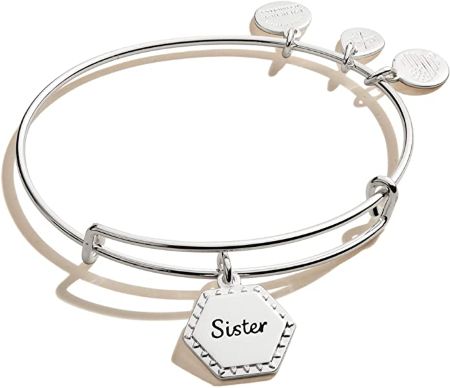 Remind her how grateful you are for having a beautiful, thoughtful, and sweet sister using this bracelet. Get another one in gold for yourself for cute matching sisters' bracelets.
16. Stress Less & Self Care Cards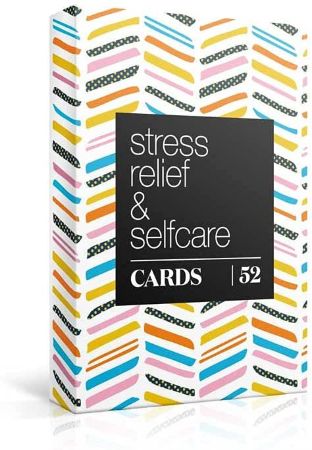 Practice effective meditation and mindfulness exercises with these cards. It includes 52 easy activities suitable for all ages that will help reduce stress and anxiety while boosting concentration.
Self-care gifts are perfect for women who have everything. Check out this list to get more gift ideas.
17. Dried Fruit Gift Basket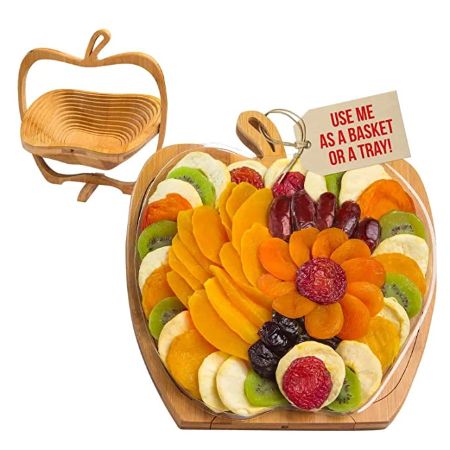 It's a known fact that the way to anyone's heart is through their stomach. Food is the key!
For the woman in your life who has everything she'll need and more, this fruit basket is a fantastic and thoughtful gift for her.
18. Twisted Round Hoop Earrings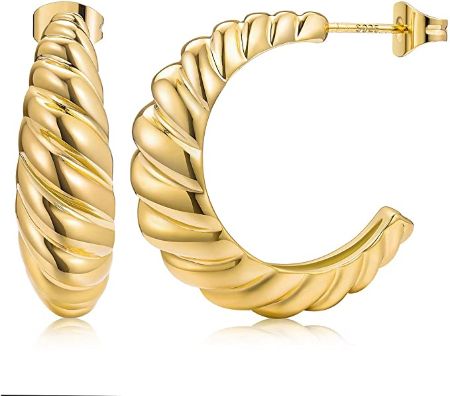 She'll look stunning while wearing these beautiful earrings on any occasion.
Made with sterling silver and plated with 14k gold, these earrings will make her look effortlessly classy.
Choose from the three colors and designs available.
19. Funny Coasters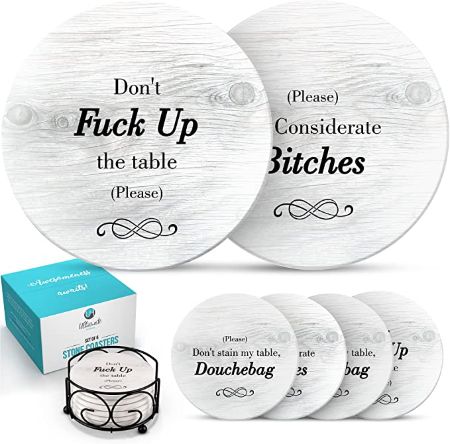 Fun coasters will be a great gift for the funny woman in your life. Filled with relatable lines, these coasters will be perfect if she loves being the hostess.
Each set includes six coasters and a holder.
6 Gifts for Moms Who Don't Want Anything
20. Mama Bear Slippers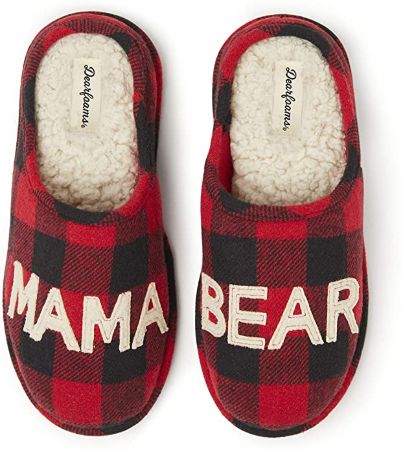 Give her these comfy and cute slippers for a practical present.
These slippers will be able to keep up with her busy schedule as a mom because of how sturdy and high-quality this gift is.
21. Throw Blanket for Mom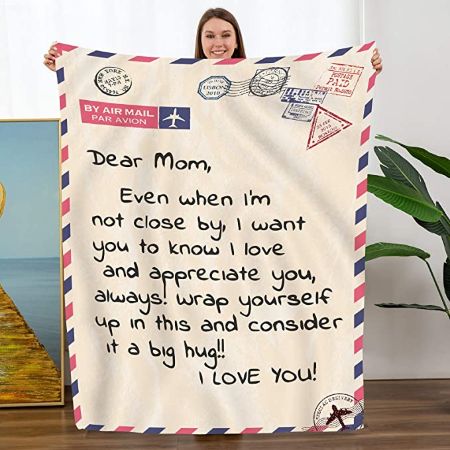 You may not know how to express your love for your mom but by giving her this throw blanket, she'll know that you deeply care for her.
No words need to be exchanged because this blanket does all the talking.
22. "A Prayer for My Mother" Picture Frame
Let her know that she's always in your thoughts and prayers through this lovely picture frame.
Don't forget to add your favorite snapshot together to make the gift more personalized and heartfelt.
23. Coffee Mug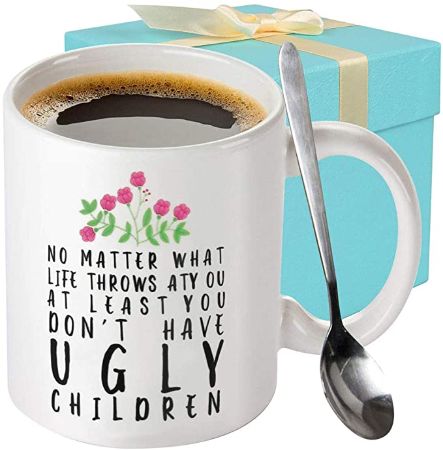 You feel like the luckiest person ever for having such an amazing mom, but I'm sure that she feels the same way.
She feels proud for bringing up such wonderful and kind children.
She'll love this coffee mug that she can use at the start of each day. Plus, the funny twist in the quote will bring a smile to her face.
24. Plant Lover Wine Glasses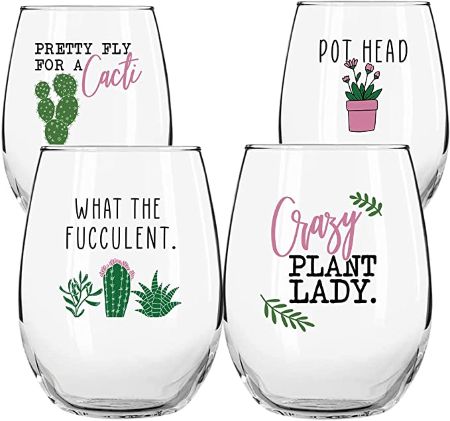 Have the gang over for a well-deserved night out drinking in these cute wine glasses.
Catch up with fellow moms and share tips with each other while sharing a bottle of wine.
The set contains four stemless glasses perfect for the plant mom in your life.
25. Lavender Scented Candle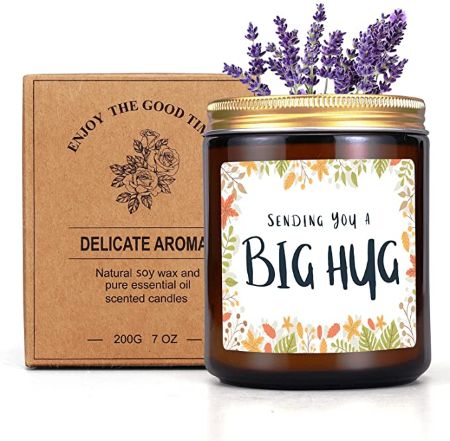 Give her a big, warm hug wherever you are by giving this scented candle. Even if you live in different cities, states, or even countries, this cute candle will make her feel your presence all the time.
Priceless Gifts for the Woman Who Wants Nothing
Finding gifts for a woman who wants nothing can be tricky. But once you know her on a deeper level, you'll realize that there are a ton of gifts that will make her happy.
Check out these posts for more amazing gift ideas:
What do you think is a foolproof gift for people who wants nothing? Share your tips in the comments below.