Making a marriage work for nearly three decades is a very impressive feat. Both effort and dedication are necessary for such an enduring relationship. Most importantly, both husband and wife need to have plenty of patience for each other.
Almost thirty years of being in a relationship warrants a special gift. They don't have to be expensive, but whatever you give should be meaningful.
If you're not sure what is given on the 28th anniversary, then you've come to the right place.
While there's no "traditional" gift for 28th anniversaries, couples typically give each other amethyst gifts and orchid flowers. Other than those, I've also compiled amethyst- and orchid-themed gifts that might catch your eye.
10 28th Anniversary Gift Ideas
1. Orchid and Sea Salt Soy Candle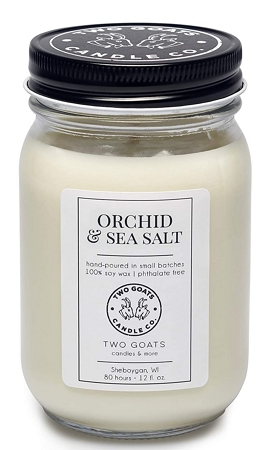 Orchid is the flower typically associated with the 28th anniversary. Like your unwavering passion for your partner, this candle will burn for around 80 hours before it extinguishes.
The candle's delicate orchid scent combined with a salty finish will leave a lasting impression on your partner's mind and soul.
2. Diffuser Sticks Gift Set with Orchid Scent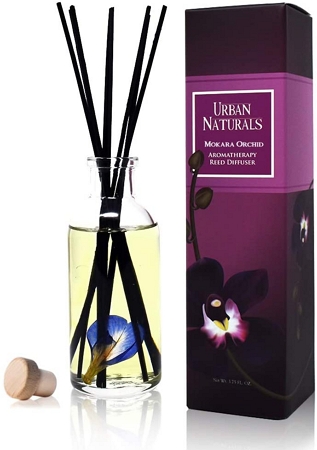 Candles can become a fire hazard, so many people opt for scent diffusers like these sticks. You can have 24 hours of refreshing scents without the dangers of lighting up any candles or incense.
Any room will be transformed into a more pleasant and relaxing environment whenever you place these scent diffusers. This pack comes with an essential oil blend of orchids, making it perfect for a 28th anniversary gift.
3. Solar-Powered Orchid Lights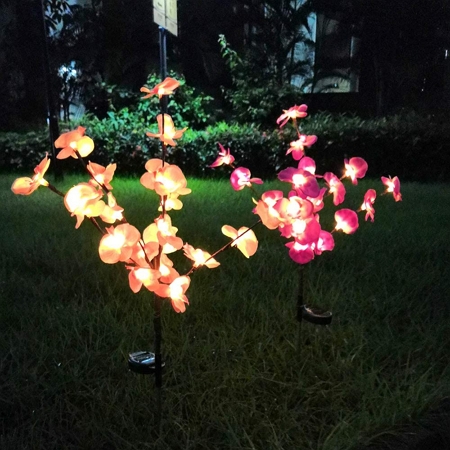 Too busy to plant and decorate their backyards or gardens with pretty flowers? For those who lack the time, these solar-powered orchid lights are the closest thing to gardening and livening up their backyard.
This pair of decorative lights are solar-powered and waterproof, so no need for any kind of wiring or cover to make them work. Additionally, these flowers come in pink and purple, which are colors very close to the gemstone associated with the 28th anniversary, the amethyst.
4. Orchid Pendant for Bracelet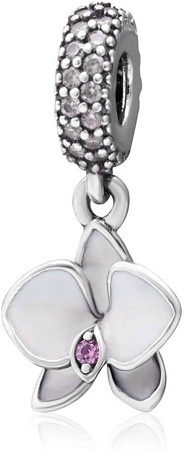 After 28 years of marriage, she must have plenty of accessories and bracelets that could use a change of pendant. This orchid is the perfect bracelet pendant since it doesn't come with its own chain.
The petals in this pendant envelop a small gemstone that could pass as an amethyst, so you're hitting two 28th anniversary symbols with one stone.
5. Amethyst Heating Pad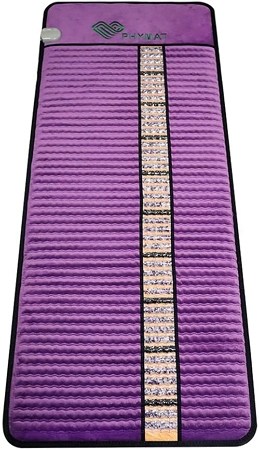 Our metabolism tends to slow down as we age. Help boost your recipient's slowing metabolism by getting this infrared amethyst heating pad.
This is no ordinary heating pad because the gemstones emit infrared rays and release negative ions, the latter of which are believed to bring plenty of health benefits, like increased metabolism, improved mood and sleep quality, and decreased stress levels.
6. Amethyst Stone Coaster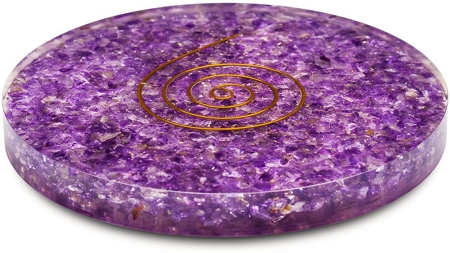 Here's an amethyst stone coaster to help protect your room's surfaces.
They will promote positive energy since the coaster cleanses the aura around it. Whether it's a placebo effect or not, you can't deny that this beautiful coaster has a calming, almost mesmerizing, design.
7. Purple Porcelain Mug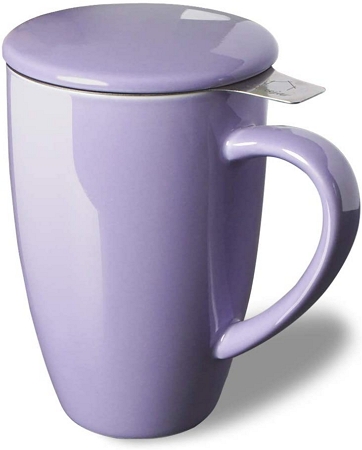 Any type of tableware gift might seem uninspired and dull. That's not the case, though, when your partner loves these types of gifts. Add this purple porcelain mug to their collection of tableware, which will keep any type of hot drink warm and remind them fondly of you.
This mug comes with an infuser made of stainless steel, perfect for tea enthusiasts.
8. Glass Nameplate with Orchid Design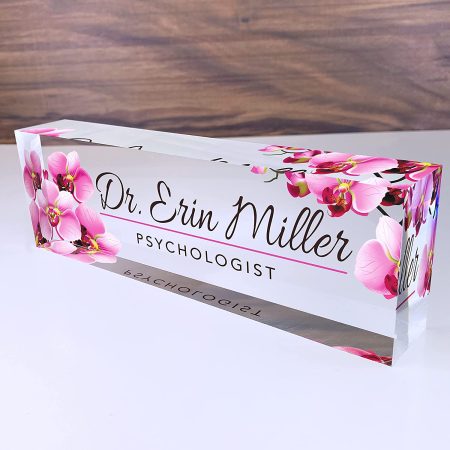 Get this thoughtful glass nameplate with an orchid design to decorate your partner's work desk.
Any of their clients will have no difficulty getting your partner's name and job title right with this eye-catching decor.
9. Amethyst Crystal Tree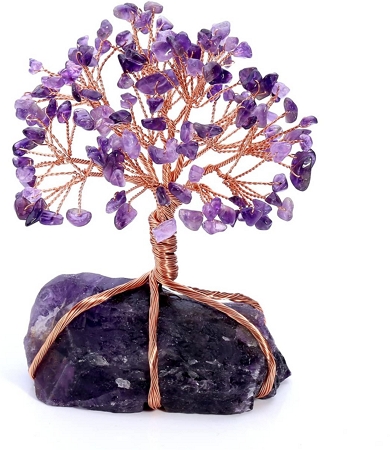 Help your partner get inspired by this wonderful amethyst crystal tree. This beautiful piece can be placed in any room for any situation, whether he needs to look at this for inspiration or he'd like to impress any guests in the living room.
The trunk and branches are made of copper wires, which are grounded on a chunk of amethyst crystal.
10. Orchid Spray Diamond Painting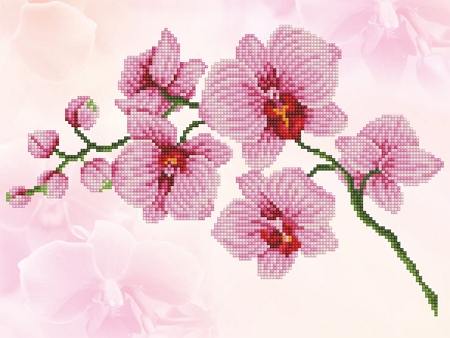 Try out a new hobby in the form of diamond painting, which consists of a combination of Paint By Numbers and Cross Stitch.
Whether your recipient is an art beginner or a more experienced artist, they'll find the basic materials in the kit to get them started. That includes a canvas, a diamond painting pen, and a guide that will walk the user through the steps in diamond painting.
9 28th Wedding Anniversary Gifts
11. Kendra Scott Gold Necklace with Amethyst Pendant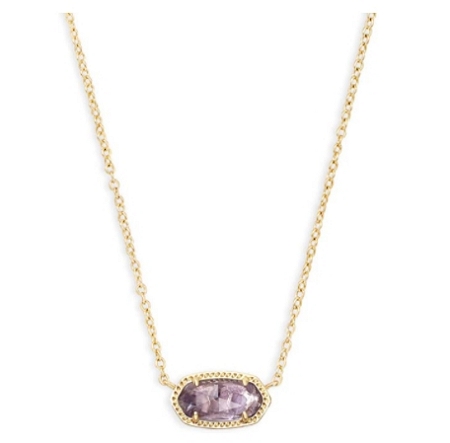 28th anniversary is a special occasion, so it wouldn't be extravagant to give your special other an amethyst necklace like this one from Kendra Scott.
The gold-plated chain and the amethyst pendant look very tasteful. The delicate appearance of this necklace complements any formal dress, yet it also pairs really well with casual outfits.
12. Tom Ford Black Orchid Perfume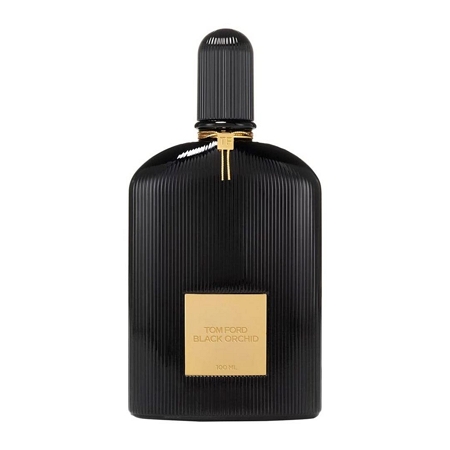 The wife needs different types of perfume for different types of occasions. Make this year memorable by giving her this Black Orchid perfume from Tom Ford.
This swanky perfume is perfect for any elegant dinner party and will noticeably boost her confidence and elevate her already alluring style.
13. Orchid Fairy Table Lamp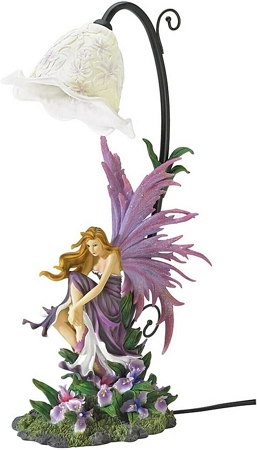 Here's another table decor that will liven up any desk. This little orchid fairy will serve as a trusted companion for your partner and remind them of you when they're working late nights and need some focused light.
The base is made of polyester resin, while the flower stem is made of durable metal, making it a lasting keepsake for your partner.
14. Wine Glass with Amethyst Tint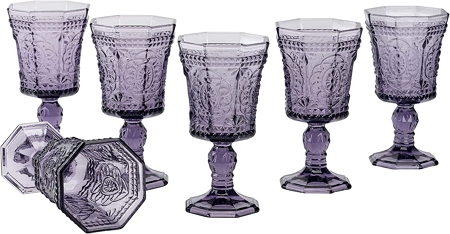 Wine connoisseurs need each aspect of their wine drinking to be perfect. There are times that call for simple glass and other special occasions that require them to drink from luxurious wine goblets like these.
These antique-inspired wine glasses are quite durable, so simply pop them inside the dishwasher for a hassle-free date night at home.
These glasses almost make you feel like you're in a Harry Potter movie. Here are Harry Potter gifts for fans!
15. Bath Spa Set with Enchanted Orchid Scent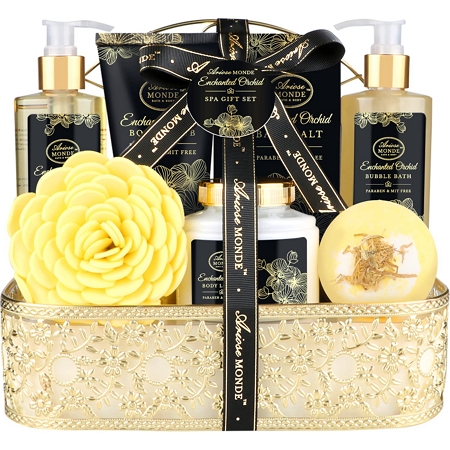 Here's an ideal gift basket for anyone who loves to dedicate plenty of time to self-care.
Everything you need for a relaxing evening is neatly packed in this bath spa set, which includes orchid-scented lotion, bath bombs, shower gel, and more, which are made of natural ingredients.
Any exhausting day at work should be rewarded with such self-care gifts, which include plenty of items like the one above.
16. Amethyst Stud Earrings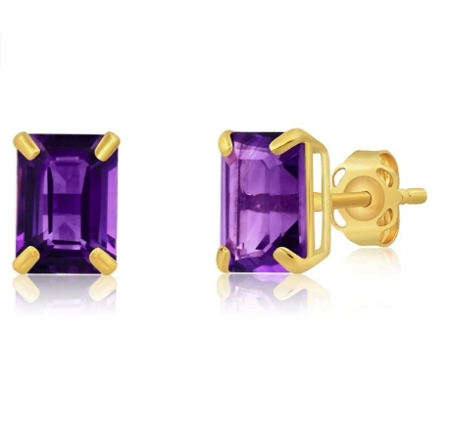 Here's another piece of jewelry that would make your 28th anniversary very special. The amethyst color looks very unique and stylish, and these pair of gold earrings are great for any special occasion.
Any jewelry of this quality guarantees durability, which is ideal even when used every day. Plus, its adjustable butterfly backs ensure maximum comfort and secure the earrings on the wearer.
17. Real Purple Orchid Flower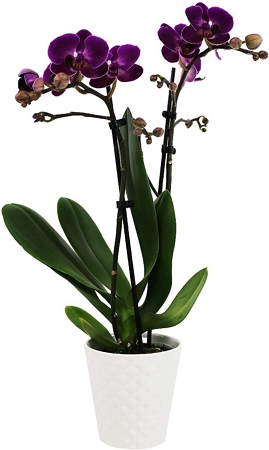 If you're picking more than one item on the list, I think the orchid flower should be part of your selection. Not only is the orchid the flower given for 28th anniversaries, but they're also a low maintenance plant, requiring very little watering.
Plus, indoor plants like this are proven to create a fresher environment by sucking the carbon dioxide in the room and releasing oxygen.
This orchid flower comes in four different colors, but I find purple to be the most appropriate since it's close to the color of the amethyst.
18. Faux Purple Orchid Flower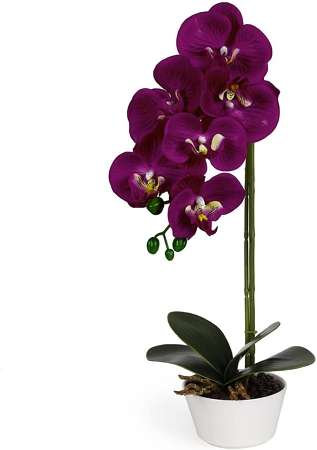 Even though real orchids have low maintenance, I'm sure your recipient wouldn't hold it against you if you bought a faux orchid display. In fact, they might even encourage you to buy fake ones since these last indefinitely without any care.
This faux orchid made of silk looks as natural as the real one.
19. COACH Kleo Backpack

Simple-looking yet luxurious, this amethyst-colored Coach Kleo backpack will be appreciated by any woman who loves designs filled with pure class. The shoulder bag is further elevated by the pebbled leather finish, which never gets old.
Its size is great for carrying essential stuff as it contains multifunction pockets.
9 Other 28th Anniversary Gift Ideas
20. Amethyst-Colored Reading Magnification Glasses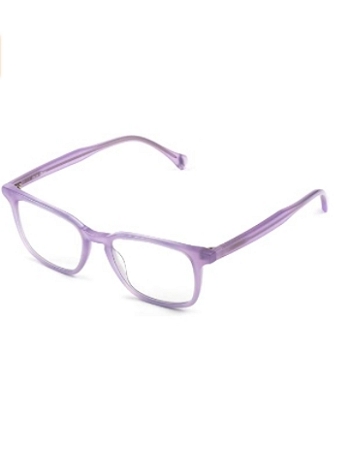 We can't avoid technology that emits blue light. We can, however, prevent blue light from affecting us by filtering them through specialized lenses such as those contained within these Felix Gray reading glasses.
This awesome pair of glasses also feature a premium anti-glare so that the wearer can avoid eye strain from prolonged blue light exposure, which leads to less sleep cycle disruption and improved sleep quality.
21. NIVEA Body Lotion Infused with Orchid & Argan Oil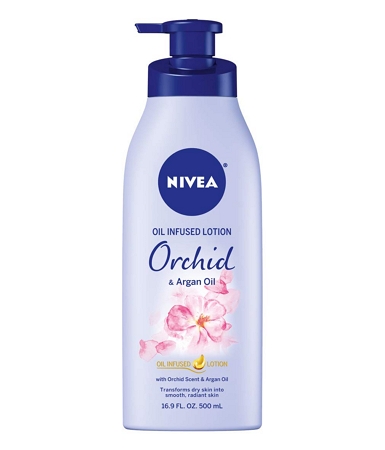 Dry skin can become irritating, especially when living in cold areas where the skin quickly dries up. Let your recipient know that you care about their well-being, which includes skincare, by giving them this orchid and Argan oil-infused lotion.
The floral fragrance from the orchid is soothing to the senses, while the Argan oil alleviates and rehydrates any dry skin.
22. SnugPak Amethyst Sleeping Bag

Couples who love hiking and camping often shouldn't miss out on this purple sleeping bag. The users will find themselves outdoors more often since this lightweight sleeping bag is compact and the polyester exterior makes it water-repellent.
The insulation inside will give anyone a good night's sleep since it keeps the user warm but not hot, and it prevents the cold and rainy weather from seeping inside.
23. Amethyst Crystal Ashtray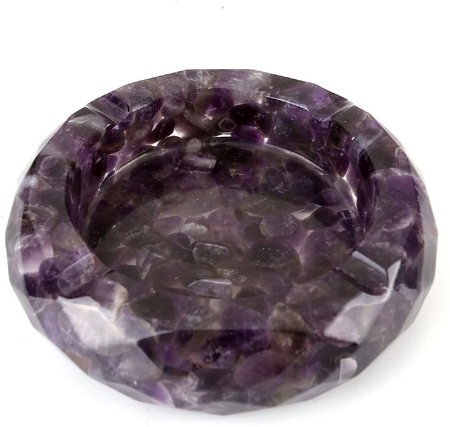 Here's a great amethyst gift for chain-smokers. The color of this stone amethyst ashtray makes the ash less conspicuous and more appealing to look at.
Your recipient will also be pleased to know that the item, made of resin and crystal, is handcrafted, ensuring that the ashtray is high-grade.
24. Crystal Wine Stopper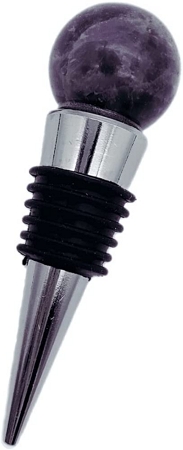 Whether drinking cheap or fine wine, this amethyst crystal wine stopper will prolong the freshness of any opened wine bottle. The tapered design will fit most bottles, making it a bottle stopper that's not exclusive to just wine, but also olive oil bottles.
25. Mini Orchid Terrarium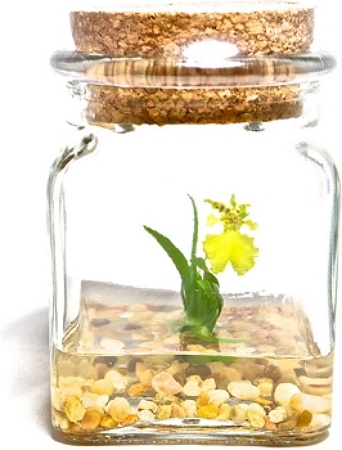 If you're looking for another orchid present that doesn't require any maintenance, this miniature orchid terrarium is for you. This cute little orchid doesn't need water, or even sunlight to survive!
If your recipient would like to see this little plant in full bloom, they could transplant this baby orchid in a bigger pot and watch it grow with proper care.
26. Water Bottle Carrier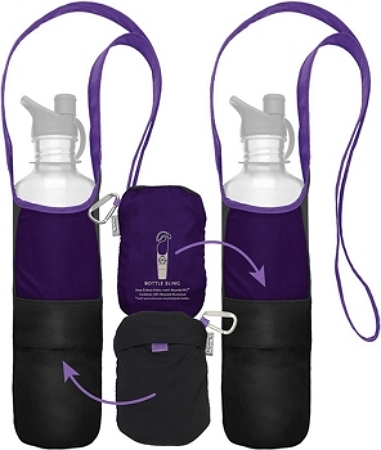 It's easy to forget to hydrate when you're moving from one place to another. Plus, it's awkward to just hold a water bottle without a bag to put it in.
Your recipient will never be dehydrated again once you get one of these water bottle slings that can carry up to 64-ounce bottles. These bottle carriers are made of recycled materials, perfect for those who care about the environment.
27. Insulated Women's Pants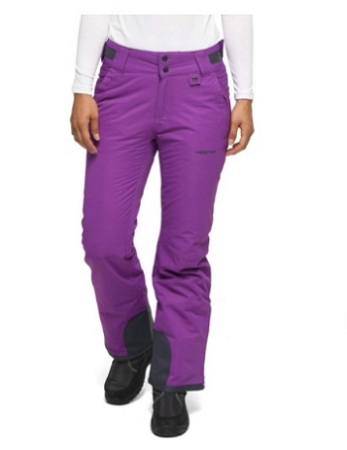 Get your partner some stylish pants that provide warmth and protection from the rain and snow. The pants also feature a breathable material that easily wicks away the sweat when the wearer is doing physical activities.
Not only that, but it's lightweight, flexible, and designed to withstand prolonged outdoor wear, making it a perfect pair of pants for winter hiking.
28. Amethyst Face Massager
Here's another self-care gift for your partner who is borderline obsessed with their daily facial skincare routine. What sets this amethyst stone roller from others is its unique structure that allows ions to penetrate cells for its healing effects.
The package comes with a silicone brush that allows the user to apply their facial products. Don't worry, it also comes with instructions that will guide your recipient.
Here's to More Anniversaries to Celebrate!
I hope you found here your ideal gift in celebration of your 28th anniversary with your partner. May these gifts further strengthen your bond and maintain your enduring love for each other.
Check out our other posts for more gifts: