A 22 year old is likely still in college and working part-time. Some young men might be more carefree, and others might be feeling the pressures of finishing their studies or entering the "The Real World."
Regardless of his situation, he deserves to be celebrated. But what do you get a 22 year old young man?
I've compiled a list of 25 fun, useful, and downright silly gifts for a 22 year old man, including household accessories, games, and some unique gift ideas and experiences.
6 Birthday Gift Ideas for a 22 Year Old Man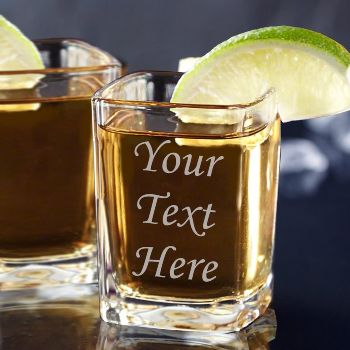 To add even more chaos and hilarity to an already unforgettable birthday party, get him a set of these personalized shot glasses. Choose from 10 different font options to immortalize a favorite phrase, birthday, or name.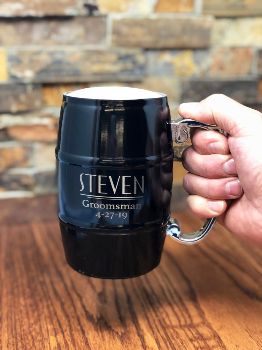 If he's a beer drinker, then get the 22 year old man in your life this personalized beer mug that's made from stainless steel and can hold up to 17 fluid ounces.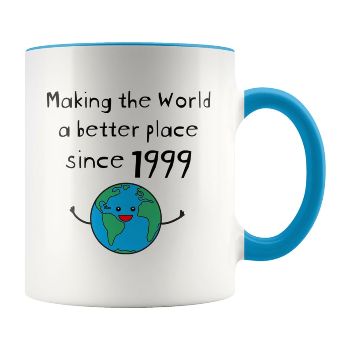 If life has made him a little tired or anxious, remind him that he made the world a better place when he was born with this adorable mug.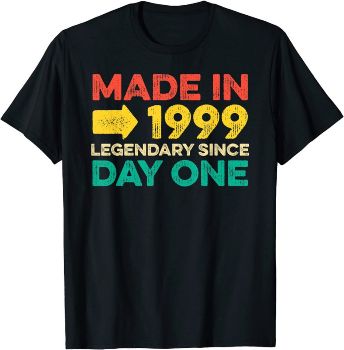 Boost his confidence with this "legendary" birthday shirt. It comes in two colors, black or navy, and is available in several unisex sizes.
5. Funny Birthday Card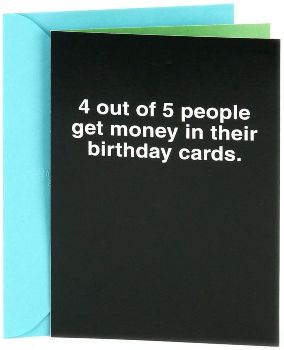 Here's a silly birthday card to have some fun with. Will he be one of the 4 people who receive money with their birthday card? OR… is he that one unlucky person who gets nothing?
Regardless, he'll appreciate whatever heartfelt message you write on the card. Of course, any message would be better with cash!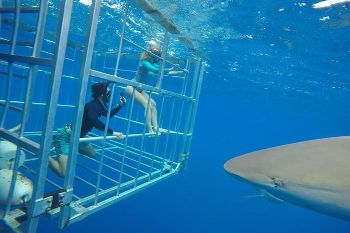 If he's getting ready to enter the workforce, treat him to an experience that will give a whole new meaning to the phrase "swimming with the sharks."
This gift will definitely put you at the top of the "coolest gift ever" list. I mean, when else do you get the rare opportunity to be so up close and personal with sharks?
Not planning a trip to Hawaii anytime soon? Check local or nearby beach destinations for more opportunities to swim with sharks!
6 Useful (and Nice) Gifts for 22 Year Old Males
7. 3-in-1 Apple Device Charging Stand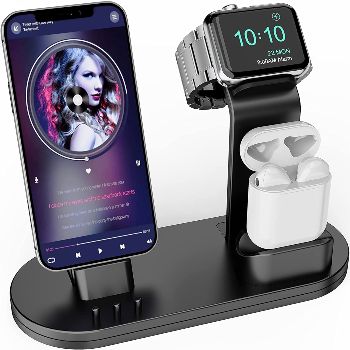 If he has an iphone, apple watch, and AirPods, then get him this convenient 3-in-1 charging stand so he can charge all three at once! He won't need to untangle a bunch of cords and look for multiple sockets with this stand on hand.
8. Mini Fridge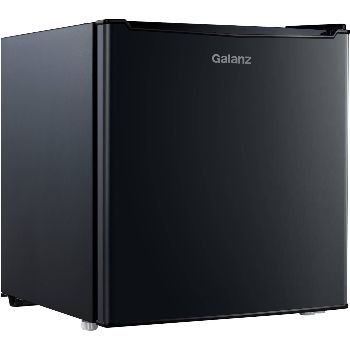 Whether he lives in a dorm or with his folks, get him a mini fridge to store his favorite food and snacks. This is an especially thoughtful gift if he's too busy studying (or playing video games) to leave his room.
9. Height Adjustable Electric Standing Desk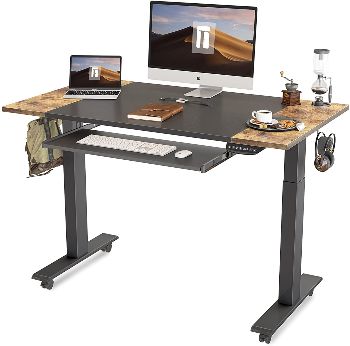 Remind him to always maintain proper posture with a height adjustable standing desk. Sitting all day isn't good for one's health, and this desk's height can be adjusted when he needs to stretch his legs every hour.
10. Bladeless Fan with Air Purifier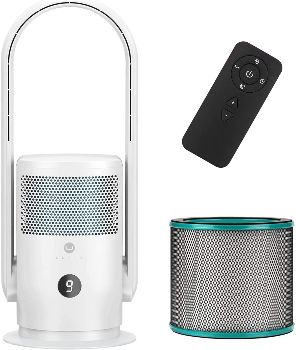 This bladeless fan is safe for pets and is easy to clean. It's also remote controlled so he can turn it on and off wherever he is in the room.
Since this fan doubles as an air purifier, it's a great gift option for a 22 year old man who suffers from asthma or allergies.
11. LED Laser Lights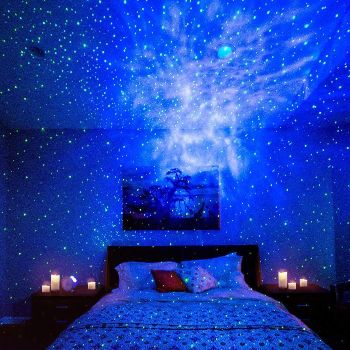 Spice up any 22 year old man's room with this neat and compact LED laser light. He can turn a dull lightless room into one with seemingly endless stars.
Simple button controls make it easy to cycle through each light effect, adjust the brightness level, and start or stop the rotation.
12. Workout Training Set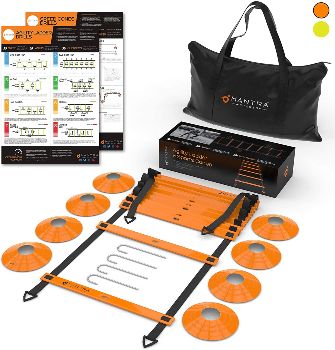 Help him stick to his fitness goals with this workout training set. While it's mostly meant to be used outdoors, he can use it virtually anywhere space allows.
This training set is also great for a 22 year old man who plays sports and needs to continue training at home.
4 Game and Building Kit Ideas for 22 Year Olds
13. UNO Mario Kart Card Game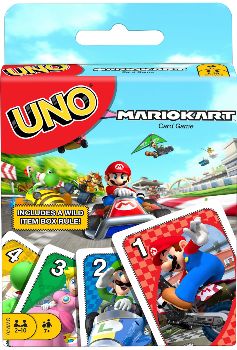 For those who have played UNO or Mario Kart, you know that they're both the most rage-inducing games to ever exist.
So why not give the 22 year old man in your life a Mario Kart themed UNO card game?
Aside from the classic UNO cards, this version of UNO includes new game mechanics to fit the Mario Kart theme, such as the "Item" rule that makes other people draw cards when certain conditions are met. Sounds fun, right??
14. Winterfell 3D Jigsaw Puzzle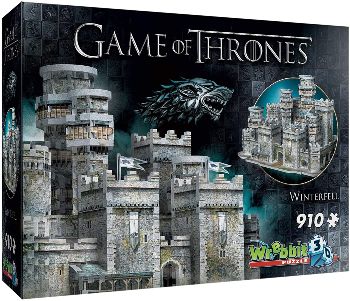 "Winter is coming!" And it will indeed come with this awesome 3D puzzle of Winterfell. With 910 pieces, this should keep any 22 year old busy for a while.
They can challenge themselves by using the included instructions or use these colored instructions to help make a cool and terrific display piece for their room.
15. The Burrow 3D Metal Model Kit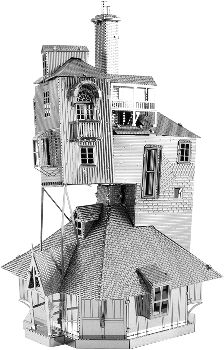 If they're a Harry Potter fan, then here's a neat model kit of The Burrow, the Weasleys' home.
This 3D metal model kit of The Burrow might be a bit challenging due to its size and some delicate parts, but it's still an easy enough build to keep him busy for about 4-5 hours.
16. LEGO Technic Ducati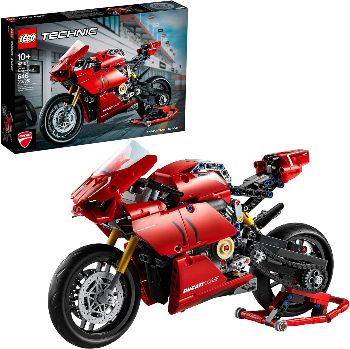 Does he love motorcycles? Then give him this LEGO Ducati kit! When he's completed it, it'll be a great display piece to show off to fellow motorcycle enthusiasts.
3 Gift Ideas for Gamers
17. Ergonomic Gaming Mouse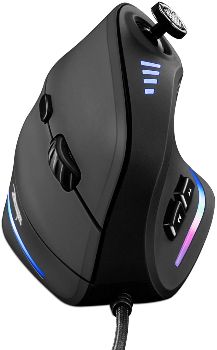 Here's an ergonomic gaming mouse to help him avoid carpal tunnel while he plays his favorite games. Just like other gaming mice, it can be configured to fit their preferences.
18. Sad Dino Mouse Pad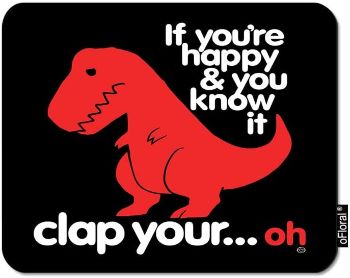 A mouse needs a mouse pad, so here's one that will make him laugh. The 22 year old you know will love having a funny reminder that a T-Rex's arms are incredibly short and tiny.
If he's not into dinosaurs, there are over a dozen designs to choose from!
19. Gaming Statement Socks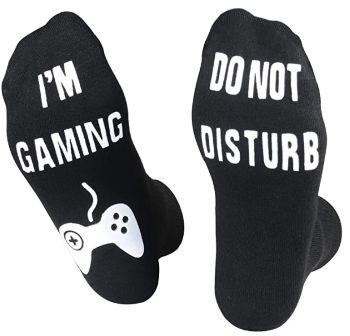 For 22 year old men who are avid gamers, these nifty socks are just for them. Now you never have to wonder if now is a good time to ask him to take out the trash.
3 Silly Gift Ideas for a 22 Year Old Male
20. Burrito Blanket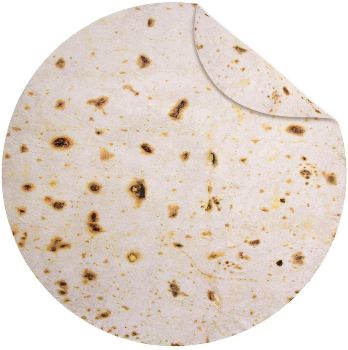 Does he love staying in and sleeping all day? Then let him lounge around and turn himself into a burrito by giving him this blanket. It's double sided and not too thick, making it great for naps.
21. Ninja Disguise Flip T-Shirt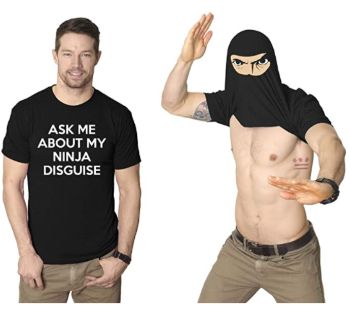 Let him express his comedic side with this funny ninja disguise t-shirt. Warning: this gift may or may not result in excess silliness or pranks!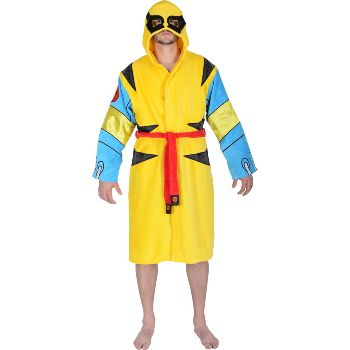 And finally, let him unleash his inner Wolverine with this awesome bathrobe complete with eye mask hoodie.
Disclaimer: retractable claws not included.
Best Gifts for 22 Year Old Males
Whether he's finishing up his studies or has already entered the workforce, these gift ideas for 22 year old men will help navigate this next chapter of his life.
Do you know someone turning 22? Which gift from this list do you think they'd enjoy the most? Share in the comments below.
Is he a soccer enthusiast? Then check out this article!