Do you want to give the most awesome present to a jeep lover for a special occasion? You're in luck because you've come to the right place!
I've listed the best items every jeep lover must have from practical items such as dash cameras to cool items like a roof hammock.
Read on to find the most exciting gifts for jeep lovers.
Gifts for Jeep Owners
1. Sunshade for Jeep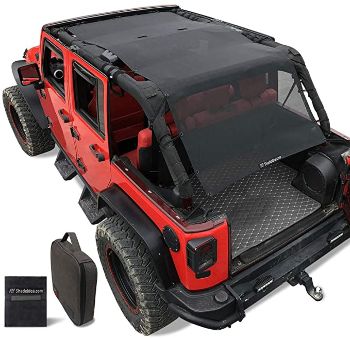 Enjoy the sun without its damaging effect with this sunshade for Jeeps. The shade is very effective in blocking harmful UV rays and also keeps dust and debris out of the Jeep.
Plus, it includes a mesh pouch for easy storage that can easily be kept in the glove compartment.
2. Mounted Bottle Opener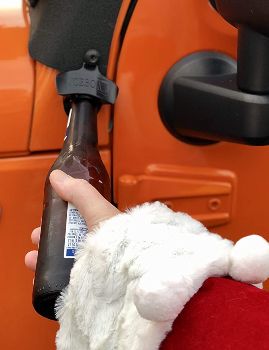 With this bottle opener, they'll have a refreshing drink whenever and wherever they are. It's perfect if your giftee loves going on road trips and picnics.
Plus, it will make their Jeep a whole lot cooler.
3. Dual Dash Camera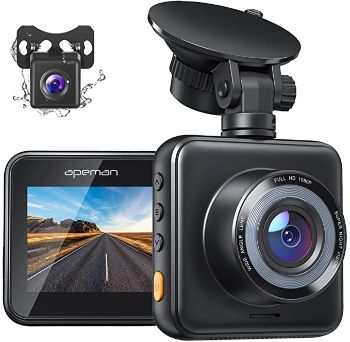 There are two important reasons why every Jeep owner must have this dual dash camera.
First, it will record all their memorable trips in high resolution. Second, it has a motion detector and parking monitoring features that will keep them and the Jeep safer.
4. Car Care Kit
Cars are generally filthy. Don't believe me? According to this article, approximately 700 different bacteria live in an average car!
Protecting them from these bacteria doesn't have to be costly. This car care kit includes eight essential items that will do the job at an affordable price.
5. Emergency Car Kit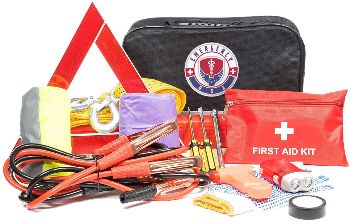 Equip your giftee with these life-saving items that will be useful in case of an emergency.
This compact kit contains a tow rope, gloves, seat belt cutter, and more. It will give you and your giftee peace of mind at an affordable price.
6. Brake Light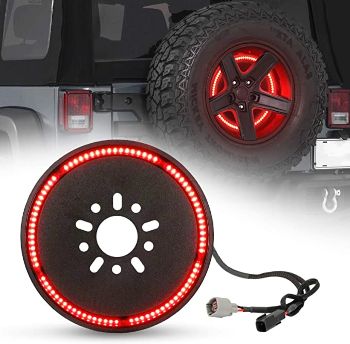 Add these cool brake lights to their Jeep for added security and style. The vibrant LED lights act as great warning signals and brake lights for extra road traffic safety.
7. Jeep Fuel Door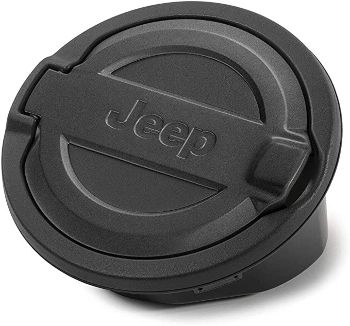 A Jeep fan will be psyched to receive this high-quality fuel door. It will give their Jeep a clean and polished look.
You'll win extra brownie points as this takes 10 minutes or less to install.
8. Grip Handle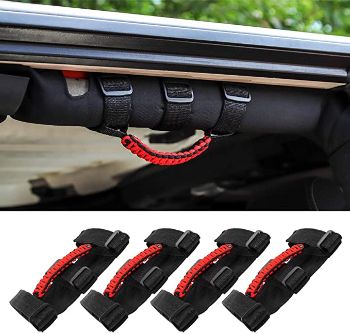 Jeep owners are adventurers and thrill-seekers. Their adventures will be much safer with these grip handles.
The handles are made from heavy-duty nylon that is durable and long-lasting. These can withstand a weight of 200 kilograms and have an easy installation feature.
9. Car Roof Hammock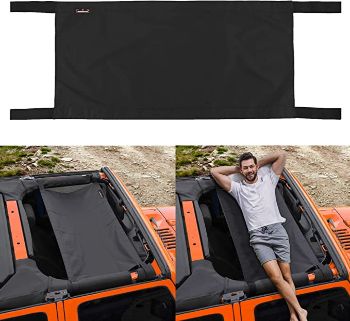 If you think Jeeps couldn't get better, think again. With this gift, they'll have a comfortable hammock on their Jeep's roof!
The hammock is easy to install and holds up to 250 lbs. It's the perfect gift for travellers and jeep fans.
Jeep-Themed Decor
Bring the adventure and fun inside their space with this epic Jeep clock that's also a night light! The product is handmade which guarantees quality and uniqueness.
Plus, it's environment-friendly since it's rechargeable and has low energy consumption.
This home decor is a great housewarming present for a Jeep owner. Its farmhouse and rustic style will give their space an added homey feeling.
You can also customize the font, color, and design of the sign to make it look more like their Jeep.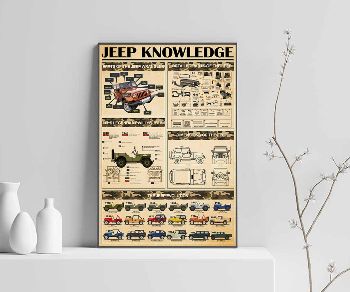 This Jeep poster is another must-have decor for a Jeep fan.
The poster is very detailed and provides the basics about the brand. It's aesthetic and minimalistic and will look good in their room, living area, or garage.
13. LEGO Technic Jeep Wrangler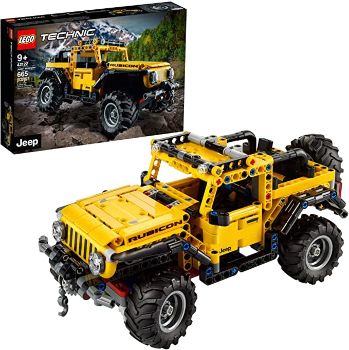 This LEGO Technic Jeep Wrangler will be a fantastic addition to their Jeep collection.
Your giftee will enjoy building this gift and will love how detailed the design is— the working winch, engines, and tires look realistic!
3 Jeep Inspired Apparel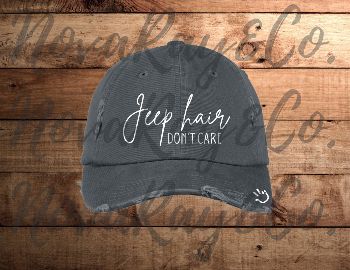 Bad hair days won't stop them from enjoying a ride in their Jeep thanks to this rugged baseball cap.
This cap is made from 100% cotton and comes in nine different colors and patterns.
15. Jeep Copilot T-Shirt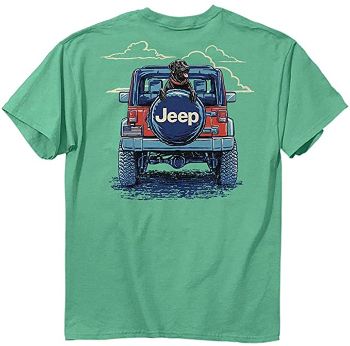 For fur parents that are also Jeep lovers, this shirt will be an incredible gift. This official Jeep shirt doesn't only look adorable and comfy but will also last long since it's made from durable and premium materials.
16. Traveler Bag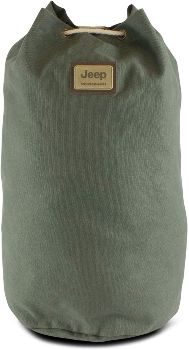 This bag is built especially for travellers, campers, and Jeep enthusiasts. With 28L capacity, they'll fit all their essentials in this sturdy and trusty bag.
Books for Jeep Lovers
17. Jeep: Trivia & Fun Facts Every Fan Should Know About The Great American Brand! by Rick Harper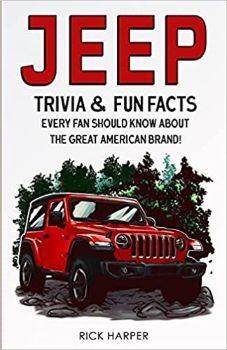 They'll impress fellow Jeep fans with interesting facts and trivia about Jeeps by reading Jeep: Trivia & Fun Facts Every Fan Should Know About The Great American Brand!
The book will show the past, present, and future of the beloved brand. Plus, fun short quizzes are added at the end of each chapter.
18. The Jeep: Second World War by LandCraft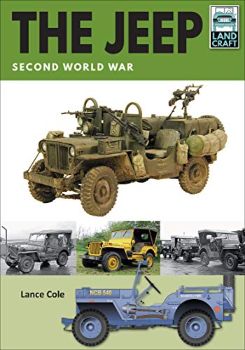 Jeeps have a rich and colorful history. Learn more about the origin and story of the car with this fantastic guide.
They'll have a more profound understanding of Jeeps after reading this book.
Looking for more history-related presents? Check out this post about the best gifts you can give a history buff.
19. 50 States, 5,000 Ideas: Where to Go, When to Go, What to See, What to Do by National Geographic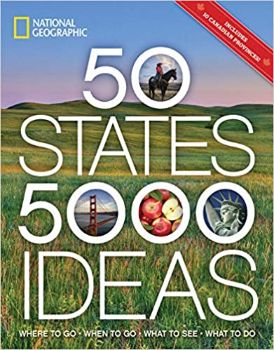 With this illustrated book by National Geographic, they'll never run out of beautiful places to go to with their Jeep and will inspire their next road trip destinations.
It includes national parks, beaches, historical sights, and more!
The Best Gifts for Jeep Lovers
Whether you're looking for Jeep accessories, apparel, or merchandise, this list has the best Jeep gifts for you! All the items here are practical and useful that will help them enjoy and appreciate their Jeeps even more.
What item on the list do you think your giftee will enjoy the most? Do you have other gift suggestions for Jeep enthusiasts? Share with us in the comments below!
Looking for more gift ideas for a person with an active lifestyle? Check out this post about the most awesome soccer gifts.