If you haven't been living under a rock for the past few decades, then you know pandas are ADORABLE animals. People fall for their big eyes, black and white coats, and rotund physiques. (Fun fact: Pandas eat 10-16 hours a day!)
Regardless of what the panda enthusiast in your life loves most about pandas, this list of 27 panda gifts has great ideas for presents that they'll absolutely love.
8 Panda Gifts for Adults
1. Art of the Panda Affirmation Cards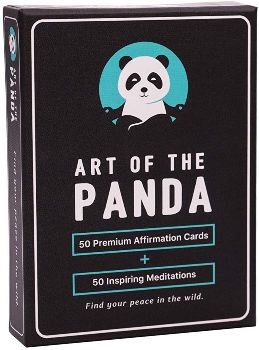 Art of the Panda will help a friend or family member find their inner peace in the wild. With 50 premium affirmation cards and 50 inspiring meditations, this present will help them be the best version of themself.
Listen to the Guided Meditations podcast by Art of the Panda for over eight hours of audio meditation that are available 24/7.
2.
Panda Themed Wireless Controller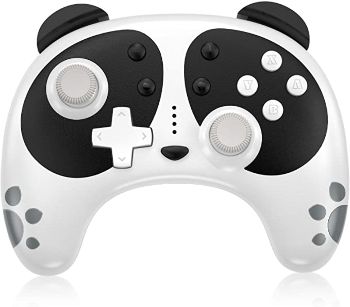 Is the panda fan in your life also a video game player? Get them this panda wireless controller. It's a great gift for gamers because it's both functional and cute.
The ergonomic design of the controller will also allow them to play their favorite games comfortably even after hours of playing.
3.
Panda Mug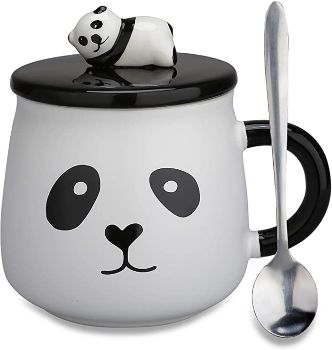 For the panda lover who's a go-getter, this panda mug will be pivotal to their daily routine. Drinking tea, hot chocolate, or coffee from this mug while they pull an all-nighter will be rewarding and exciting.
This adorable mug set also includes a panda lid and spoon.
4. Panda Ring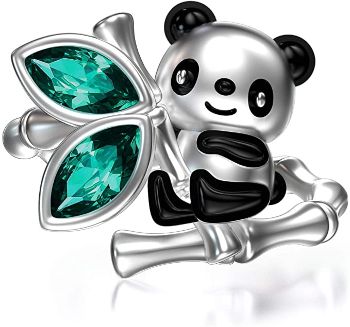 I mean, just LOOK at this cute little panda chilling on a stick of bamboo. This ring is made with hypoallergenic sterling silver, so it's safe for most people to wear and is incredibly fashionable as well.
Pair the ring with these lovely panda earrings to complete the look.
5.
"Bamboozled" Panda Canvas Tote Bag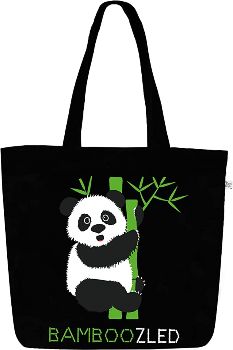 This bag will be a hit for the panda lover in your life because it's not just adorable, it's useful as well. Brownie points for being eco-friendly since it's biodegradable, recyclable, and made within a solar-powered facility.
6. Panda Ears Skincare Headband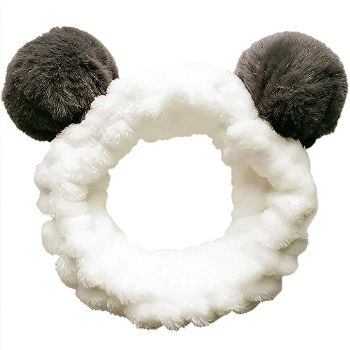 They can imitate their favorite animal during their daily skincare routine with this panda ears headband. Skincare headbands are great because they help keep pesky stray hairs out of your face.
This plush headband is stretchy and useful in spas, during yoga, and for working out.
7. Dabbing Panda Print Blanket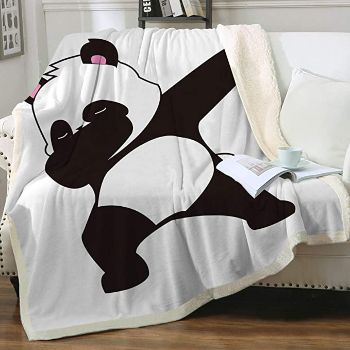 What's cooler than a panda bear? A dabbing panda bear. The panda fan in your life will be psyched to use this playful dabbing panda blanket that's super soft and cozy. It's perfect for staying warm while sleeping, binge-watching favorite panda documentaries, and reading.
8. Panda Pop Up Card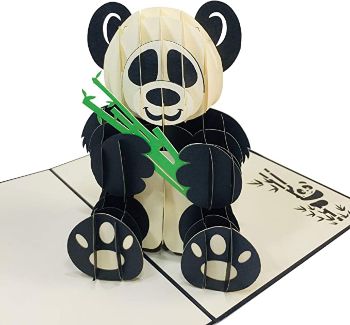 Make your gift thoughtful and sweet by writing a message on this panda pop-up card. Your giftee will be amazed by the intricacy and craftsmanship of this unique greeting card thats a combo of handmade and laser-cut technology.
The production and materials used in this card are all eco-friendly.
8 Panda Stuff for Kids
9. The Curious Panda Bear Cub Interactive Plush Toy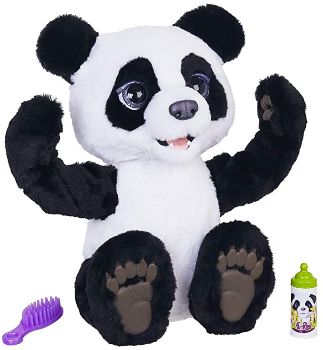 If the little panda lover in your life has always wanted to be zoo keeper or veterinarian, then this plush toy will be the perfect gift for them.
Pretend play with this toy panda bear will also be more fun since it's interactive and lifelike. It has sound and motion features that allow it to move its eyes, mouth, and arms, just the real thing!
10. LEGO Friends Panda Jungle Tree House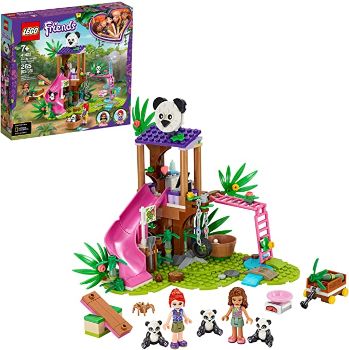 Let kids experience a fun day in the jungle with friends and pandas with this LEGO play set. They'll spend countless hours pretending to be a nurse, caretaker, and rescuer of pandas.
The set includes mini-doll and panda figures, monkey bars, and more.
11. DIY Panda String Art Kit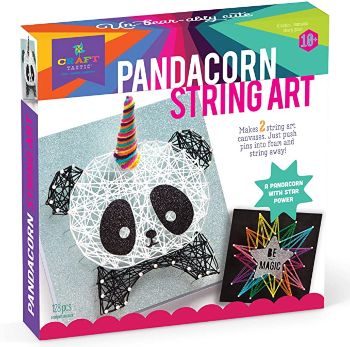 A fun DIY activity is an awesome gift choice for little panda fans. Aside from this cute panda artwork, this kit provides the benefits of crafting such as cognitive and emotional develop and coordination skills.
Doing this string art will also be a great bonding activity with their family and friends!
12. Kids Panda Bean Bag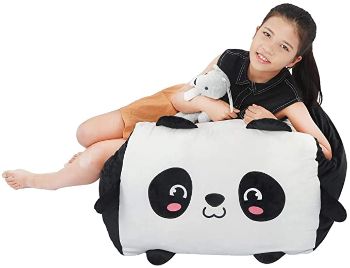 For a child who's obsessed with this cuddly animal, sitting on this bean bag will be like sitting on a throne! It's also a 4-in-1 panda gift because it works as a bean bag chair, storage box, stuffed toy, and room decor.
13.
Kids Panda Lunch Bag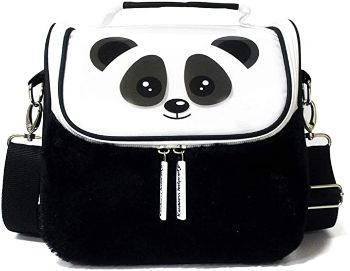 With this adorable panda lunch bag, tiny panda fans will eagerly await lunchtime everyday. This insulated lunch bag is kid-friendly since it's durable and offers two carrying options: shoulder strap or handle.
14. Toddler Hooded Panda Robe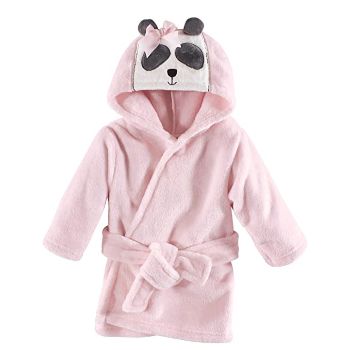 Keep your little giftee warm and cozy in this adorable panda bathrobe. Made from 100% polyester, this robe is soft and gentle for little ones' skin. Bath and pool time will be more fun and memorable with this panda gift.
15. Kids Panda Themed Digital Camera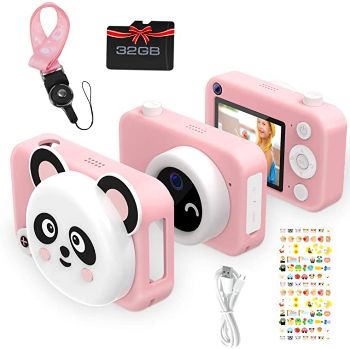 Hone their creativity and photography skills with this digital camera. Even though it's a kid's camera, this will produce high-quality photos (16 MP) and videos (HD 1080P). It also has additional features kids will love such as a front-facing camera, photo stickers, and burst shooting.
16. Panda Headphones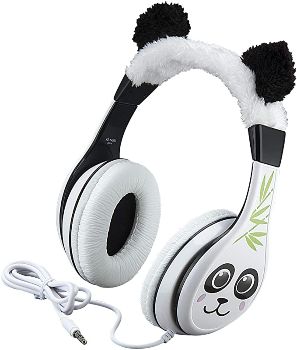 Listening to music at a young age yields lots of benefits since it provides comfort, improves recognition, and lessens anxiety (to name a few).
Connect these headphones to any device to give kids a wonderful listening experience. It also features built-in parental volume controls that ensure the volume is suitable and safe for a young child. Brownie points for the fuzzy panda ears design!
6 Panda Decor Gift Ideas
17. Panda Bear Russian Dolls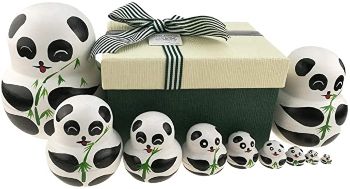 Know someone who collects unique panda pieces? Then get them these adorable panda Russian dolls. These big-bellied pandas are handmade using quality basswood, so they're guaranteed to be sturdy and long-lasting.
A gift box is also included, making these gift-ready.
18. Panda Area Rug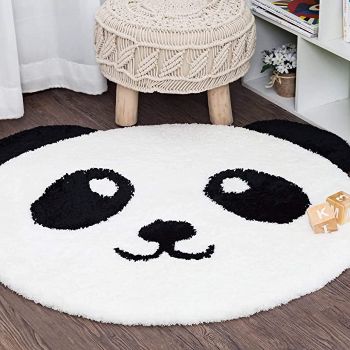 This panda rug will brighten up any panda lover's space. It's cute and will become the centerpiece of the room it lives in. Plus, the back of the rug is made with a cotton canvas to help protect the floor from scratches.
19. Panda Bear Basket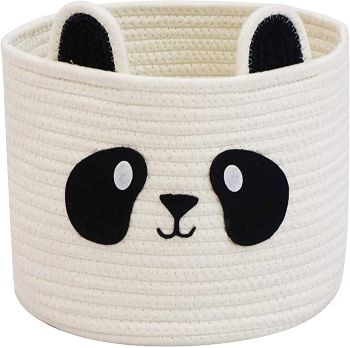 Keep their space clean and organized with this panda bear basket. It's sturdy and spacious so it can be used as a laundry bin, storage basket, and more. Plus, this basket is foldable so it's space-saving and storable.
20.
Panda Refrigerator Magnets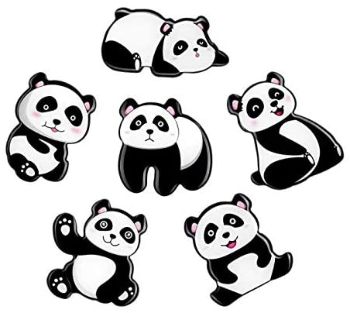 Can't get enough of pandas? Get them not one, but six playful panda magnets. With this creative gift, panda fans can have a panda in every corner of their space. They can stick these in their fridge, room, workspace, and more.
21. Panda Soap Pump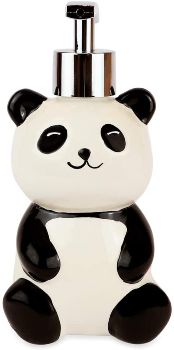 Get them this panda liquid pump if you're looking for a cute and functional present. Aside from brightening up their space with its adorable smile, it also works as a soap or lotion dispenser.
This panda bear is seven inches tall and can hold up to 12 ounces of liquid.
22. Reversible Sequin Pillow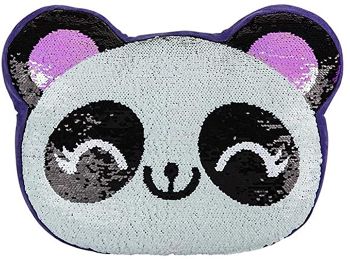 This reversible sequin pillow will further intensify their love for pandas because of how stinkin' cute it is. Swipe over this pillow and the panda will magically change its colors from black and white to purple and blue.
This will be a great addition to a bed, couch, or playroom.
5 Panda Apparel Gift Ideas
23. Kung Fu Panda T-Shirt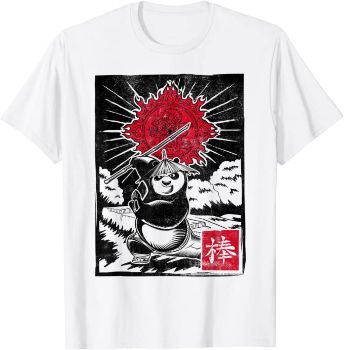 Is the panda fan you know if also a fan of the legendary Master Ping Xiao Po, then this shirt will be an excellent present for them! It's made from 100% cotton and is super lightweight, so it will be no surprise if this becomes their favorite shirt.
Don't forget to add a copy of the Kung Fu Panda film to your gift!
24. "This Is How I Roll" T-Shirt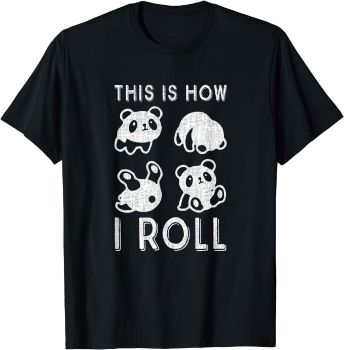 Panda lovers already have a ton of panda shirts, but there's always room to add this rolling baby panda shirt to their collection. It's a nice everyday option because it's lightweight, comfortable, and cute.
Choose from 10 different colors available.
25. Panda Print Pajamas
If your panda fan's spirit animal is a panda because of its chill and carefree attitude, then she'll love this adorable pajama set. This kawaii panda set includes a relaxed-fit top and pull-on shorts.
26. Panda Embroidered Hoodie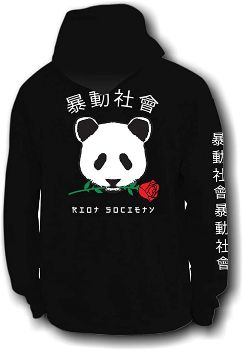 This Riot Society hoodie will be a perfect gift for the panda lover in your life who loves streetwear style. The print in this hoodie is vibrant and durable, so this gift will be long-lasting even after numerous washes.
27. Panda Costume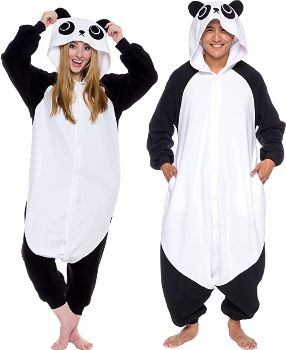 Let them become a panda themself with this adult panda bear costume! Whether it's for a costume party or just for chilling at their space, this outfit will be perfect.
Match this with some cool panda shoes to perfect the look.
Awesome Panda Gifts for Everyone
With continuous efforts around the globe, pandas have been downgraded from endangered to vulnerable species. Aside from giving an awesome panda present to the panda lover you know, one way you can support their love for these charming animals is through helping in their preservation. Check out this link to learn how.
And if you can't get enough of adorable animal merchandise, read these posts to get more gift ideas:
Which of these panda themed gifts do you think is the most adorable? Share your thoughts in the comments.