If you're a busy fur-parent, you probably have an awesome dog walker you and your little fluff ball have come to love. I mean, you wouldn't trust your fur-baby with just anyone.
Whether you're thinking about giving your favorite dog walker a little something for being awesome or simply want to give them a Christmas or birthday gift, here's a list of 26 gifts for dog walkers under $30 they'd be happy to receive.
9 Good Gifts for Walking the Dog
Walking dogs for a living may sound like the perfect gig, but it can also be hard work! Keeping your dog safe is a big responsibility. And, let's face it, dogs don't behave all the time. Imagine how hard it is to walk several over-excited dogs all at once.
These present ideas for dog walkers will help make their dog-walking sessions a little easier so they can concentrate on having fun with your little goofball.
1. Dog Training Pouch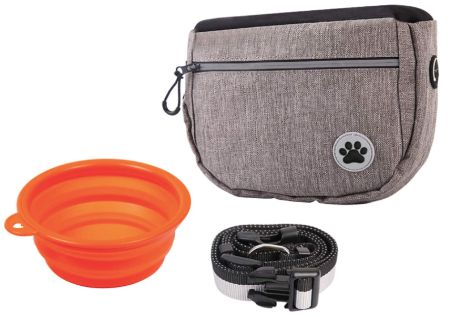 This pouch may look small, but it's a handy-dandy pouch to take on daily walks with their furry friends. It has more than enough room for doggie treats, toys, and a convenient poop bag dispenser on the side.
Plus, it's water-proof and comes with a detachable strap. They can wear the pouch on their shoulder or around their waist so their hands are free to hold the leash or give belly rubs.
2 . Compostable Waste Bags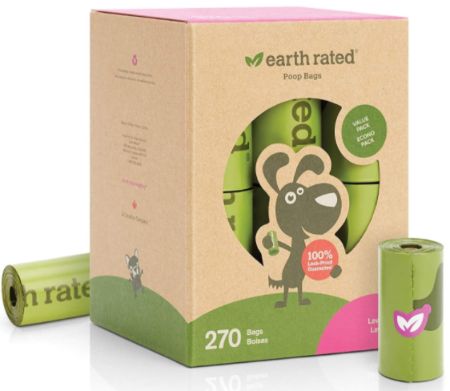 Perhaps the not-so-fun part of being a dog walker is having to pick up after their furry charges. Yes, there are plenty of other doggy bags out there, but these Earth Rated bags are the best.
They come bigger than the regular ones, so they're easy to tie securely. They're also thicker and are completely leak-free and have a subtle lavender scent to seal off any unpleasant odor.
Plus, these bags are earth-friendly and break down quicker than regular plastic bags.
3. Portable Pet Water Bottle

Dogs get thirsty all the time. Whether it's from playing catch, chasing birds or squirrels, or just walking around the neighborhood, water breaks are an essential part of playtime with dogs.
This portable pet water bottle is one of the more handy gifts for dog walkers (and dogs too!). It's completely leak-proof and can be operated one-handed. Just press the water button to fill the drinking receptacle and release it to stop the flow. It's that easy!
4. LED Safety Light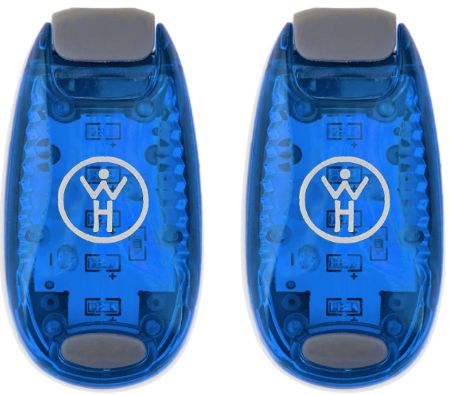 They can safely walk their charges at night with this LED safety light. This pack comes in a set of two that can be attached to the dog leash or clipped onto their belt, clothing, or backpack.
Plus, this light also comes with adjustable straps so they can also be worn on the wrist.
5. Hands-Free Dog Leash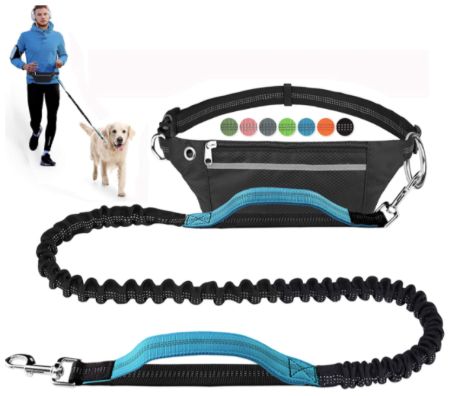 This hands-free dog leash is a good gift for dog walkers who love running or jogging with their energetic furry friends. It features an adjustable waist strap and a small pouch for doggie treats, poop bags, and other essentials.
Aside from that, the leash is shock-absorbing and retractable. It can withstand pulling from medium to large dogs and has reflective stitching for night visibility.
6. Lightweight Rain Jacket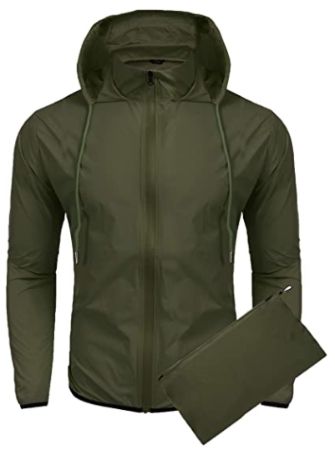 For unexpected rain or windy days, this lightweight rain jacket is easy to pack and throw into a pouch or backpack. This jacket features a hood and is made from a blend of polyester and nylon with a special coating that makes it completely waterproof.
Plus, it comes in six cool colors for you to choose from, including bright neon colors for nighttime visibility.
7. Squeaky Chew Ball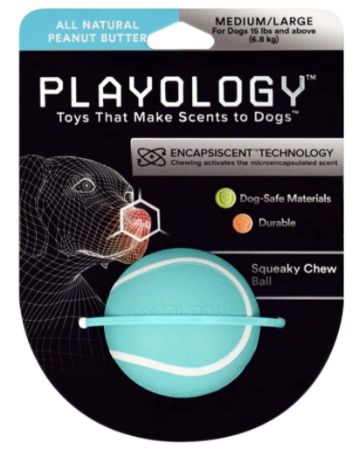 Another good gift for walking the dog is this squeaky chew ball. Their furry charges will love to play fetch with this ball that features natural scents all dogs love. This ball is made from US-approved child-safe materials so it's completely safe for fur babies!
Plus, it's easy to clean and floats on water, too.
8. Baseball Cap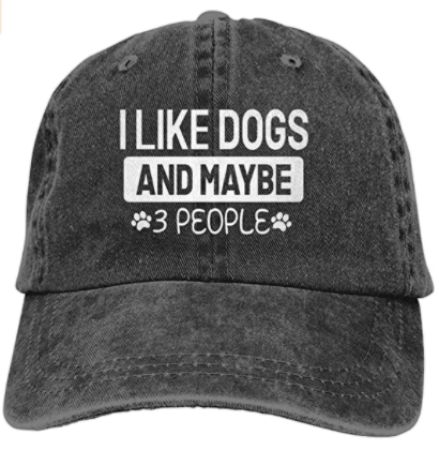 This vintage-looking denim baseball cap will be useful not only for dog-walking but also when they're out and about on hot days. It features a soft crown and an adjustable back metal buckle to fit most sizes.
9. Dog Paw Leather Keychain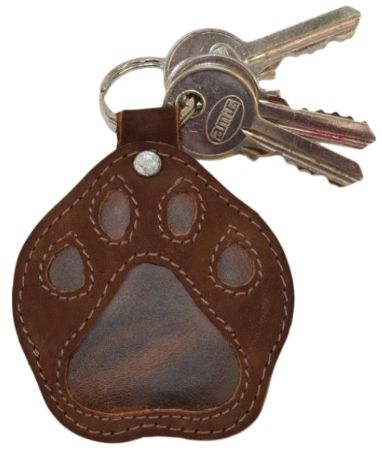 This cool-looking paw-shaped leather keychain is cute and is made to last a long time. Besides, keychains make for a great gift all around, so it's no surprise that one would make it on our roundup of gifts for dog walkers, too.
17 Thoughtful Dog Walker Gifts
Show your dog walker how much you appreciate them with the next 17 items on the list. These gifts work as thoughtful "thank you" or gifts for any occasion.
10. Dog Walker T-Shirt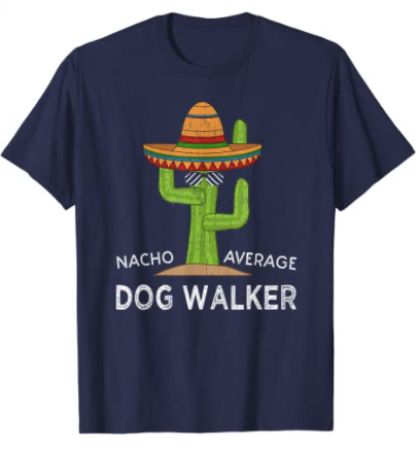 You can never go wrong with a T-shirt as a gift. The tricky part is finding one the recipient will like or that fits their personality. I found two choices for dog walkers that are both adorable and funny.
First up is this cute "Nacho Average Dog Walker" T-shirt that features a cool-looking cactus wearing a colorful sombrero.
Or, go with this equally punny but hopeful "Sit Happens" T-Shirt with a goofy-looking dog graphic on the front.
11. Throw Pillowcase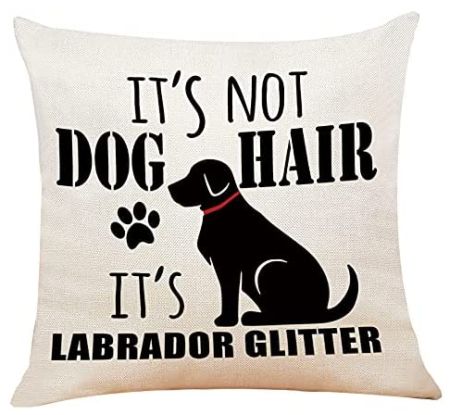 This cute throw pillowcase will make for a great gift for dog walkers and dog owners alike. Dog hairs tend to get everywhere. No matter how hard we try to keep up with their shedding, we're bound to miss some "labrador glitter" from time to time.
12. Stainless Mug with Lid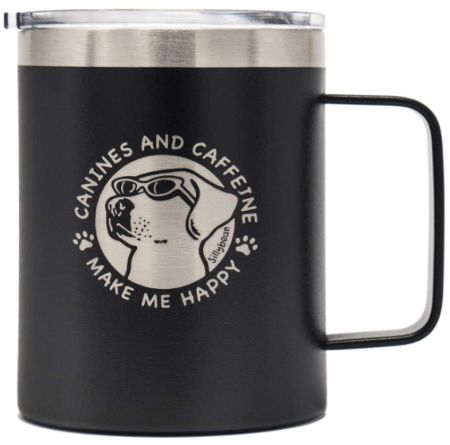 For early morning walks with the dogs, this double-insulated stainless steel mug is perfect for keeping their morning coffee or tea hot for longer. It features a clear acrylic vacuum lid to prevent spills and a laser-engraved design printed on both sides that will never fade over time.
13. Funny "I Work Hard" Mug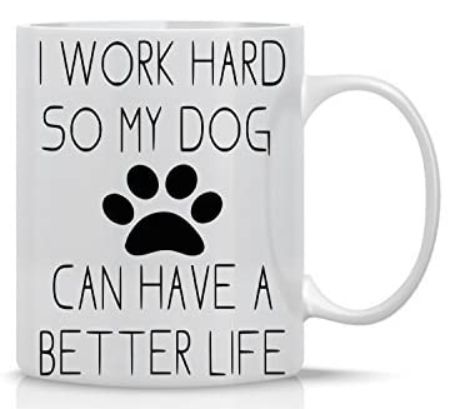 For something with a little more sense of humor, get them this funny ceramic mug to enjoy their morning coffee with. This mug is easy to maintain and can be put in the microwave or the dishwasher with no worries, making this one of the most versatile gifts for dog walkers.
14. Paw Print Earrings
These sterling silver paw print earrings from Soul Sisters for a Cause are the gift that keeps on giving. Not only will they look great on anyone wearing them, but the company also donates to a chosen cause with every purchase.
Plus, it comes with a personalized gift card to make it extra special.
15. Novelty Socks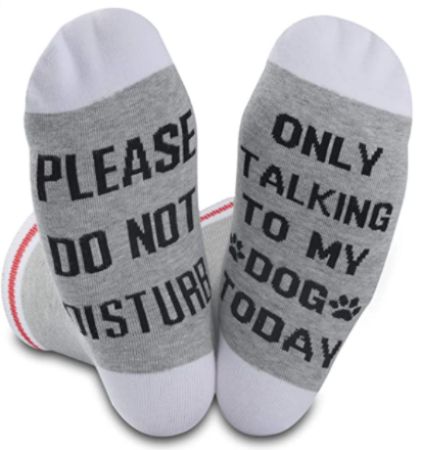 Every person will have days like this, but these socks are perfect to wear when the dog walker in your life needs that extra comfort (aside from their dogs).
The pack comes with two pairs of these soft, machine-washable socks that are made from stretchy and breathable material.
16. "Beware of Wigglebutts" Sign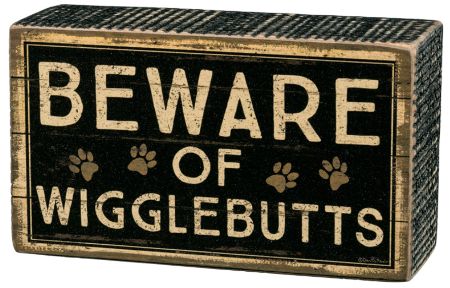 Another simple but very cute present idea for dog walkers is this wooden box sign. It's thick enough to stand on its own but also light enough that it can hang on a wall, so it can be displayed wherever they want.
17. Dog Chimes with LED Lights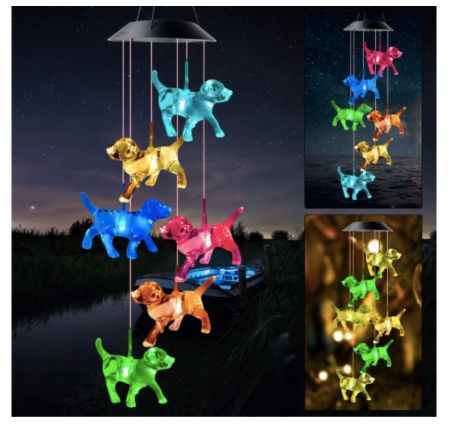 This wind chime featuring little dog figures is a fun and colorful gift for your favorite dog walker. It has solar-powered LED lights that automatically glow at night. Plus, it's safe for indoor or outdoor hanging.
They can hang this by the door, by their bedroom window, or use it as a night light.
18. Collapsible Pet Storage Bin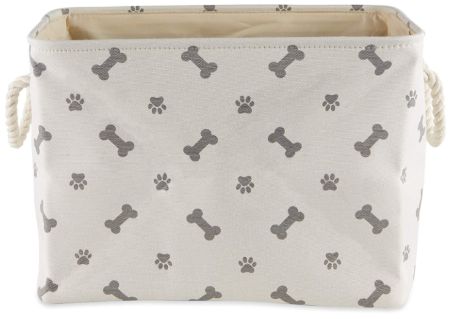 Give them this cute paw and bone storage bin to keep all their dog-walking essentials in one place.
Or, if they have a dog of their own, this collapsible bin is roomy enough to keep all the dog toys in so they don't accidentally step on a squeaky one in the middle of the night.
19. Silicone Mold Tray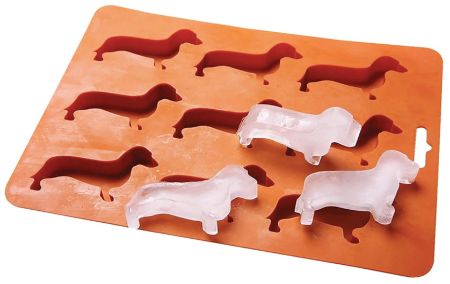 For the crafty dog walker, this silicone mold tray would be fun to use either in the kitchen for ice and desserts, or for making handmade soaps, bath balms, and other fun little projects.
20. Magnetic Dog Themed Notepads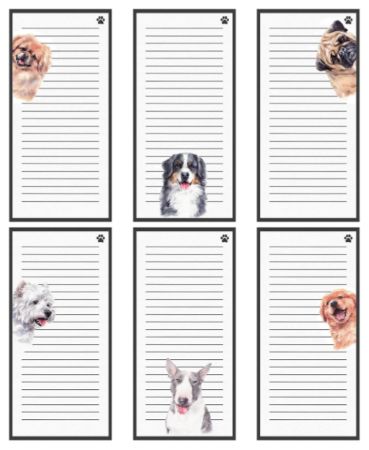 Your dog walker would be happy to receive these cute little notepads with adorable dog prints on the pages. They can stick these on the fridge to scribble notes, grocery lists, or fun reminders.
21. Bath Bombs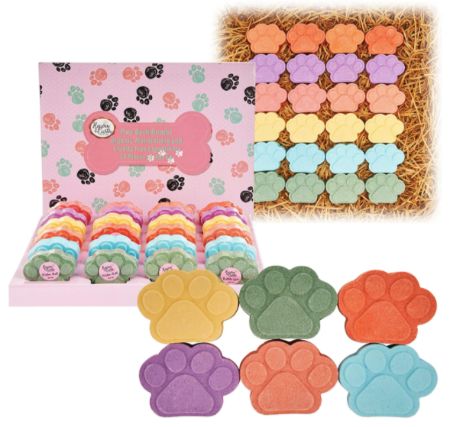 These bath bombs will make your favorite dog walker's "me-time" even more relaxing. They're made from all natural ingredients like shea butter, coconut oil, dead sea salts, and kaolin clay, plus essential oils.
These ingredients give these bath bombs aromatherapy, and detoxifying and moisturizing properties for a perfect home spa experience.
22. Dachshund-Shaped Trinket Tray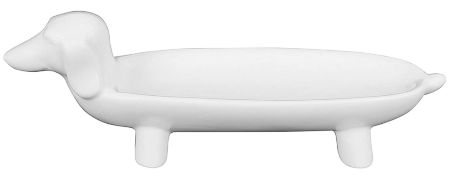 This dachshund-shaped trinket tray would look cute on a dachshund lover's nightstand or bathroom sink and would give them a safe place to store smaller items like jewelry or keys.
23. Boxer Salt and Pepper Shaker Stand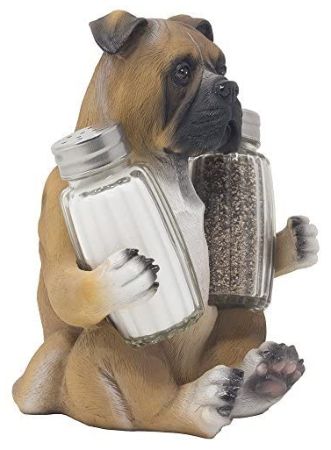 It's a handmade resin statue of a boxer puppy holding glass salt and pepper shakers. I mean, come on!
It's one of those gifts for dog walkers that is not only adorable, but also it's super-functional, too. I don't think I need to say anything more, honestly. This dog walker gift speaks for itself.
24. Scented Soy Candle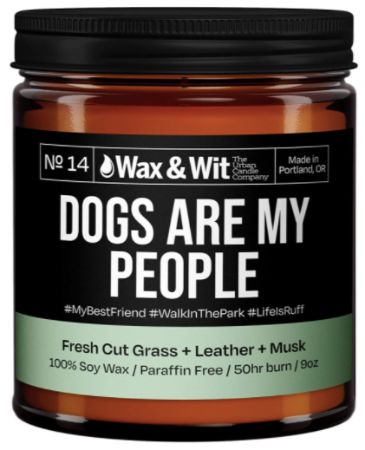 Not only does this soy candle from Wax & Wit state something any dog lover can relate to, it also features unique scents both humans and furry creatures can enjoy. This one in particular is an interesting blend of fresh grass, leather and musk.
25. Dog Walker's Journal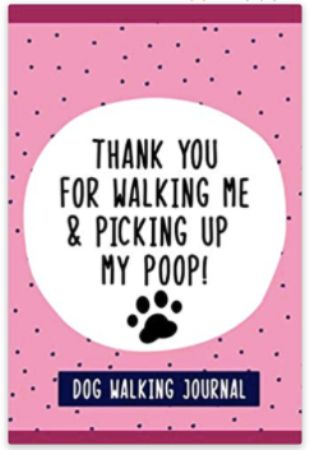 This dog walker's journal may be a small gift, but I'm sure your favorite dog walker will appreciate the sentiment on the cover.
This notebook would be great to carry around so they can jot down important information about their adorable clients.
26. Welcome Mat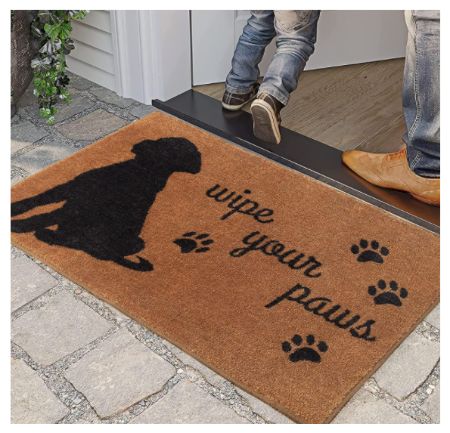 This welcome mat works for both two and four-legged friends (no guarantees on the latter though!). It can also be used in bathrooms and kitchens because, why not?
Affordable Gifts for Dog Walkers
If none of these present ideas for dog walkers catches your fancy, you might be looking for something a little more outside the box. Remember, an appreciation gift for these lovely souls doesn't have to be dog-themed!
Check out our other gifts lists for more ideas. 've linked to some of my favorites below. Enjoy!