Looking for the perfect gift for the nurse in your life to show them your appreciation?
Whether you're on the search for a present for nurse week, their birthday, or for the holidays this list has got you covered!
It has the best gifts for nurses divided into sections for male, female, and student nurses that include items they'll love!
8 Best Gifts for Nurses
1. Anti-Theft Backpack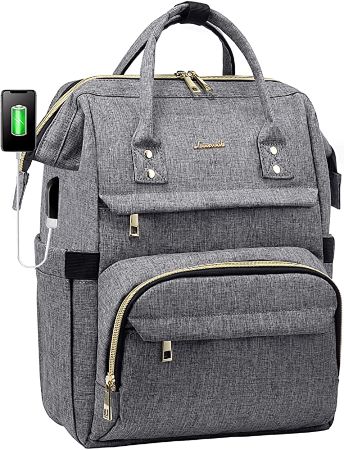 Nurses need a multifunctional bag that can keep up with their hectic schedules.
This anti-theft bag is perfect for them since it will not only secure their stuff but also has a USB charging port which is perfect on the go.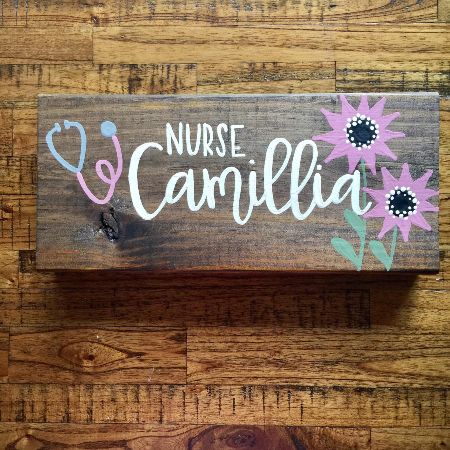 This pretty desk plaque will add life and brightness to their working space. The plaque is also customizable and hand-painted which makes it that much more special and unique.
3. Notepad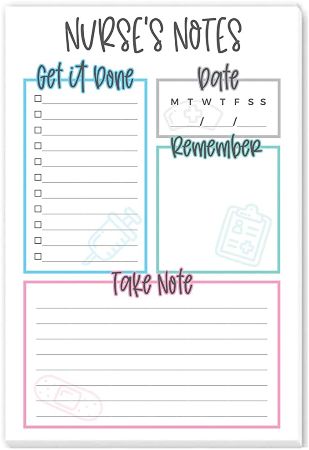 Small details, notes, and reminders are significant for nurses because they can mean a matter of life and death.
With this notepad, they won't forget important tasks and responsibilities. It's also divided into helpful columns to keep their thoughts clear and organized.
4. Starbucks Gift Card
Graveyard shifts are a common occurrence for nurses. This gift card will keep your giftee awake and alert during their whole duty in the hospital.
5. Keychain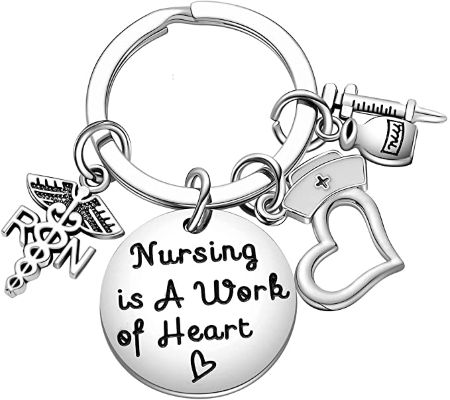 Nursing is a tough profession that entails a lifetime of sacrifice and service. Give them this keychain to show that you're grateful and appreciate them for all of their hard work.
Plus, it's hypoallergenic and made from high-quality stainless steel so it's durable and will last for a long time.
6. Vinyl Stickers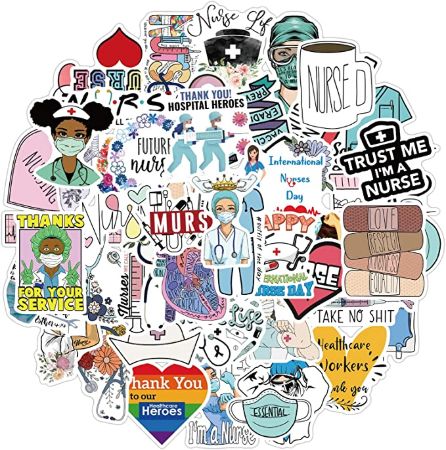 Decorate their mugs, laptops, cellphones, and more with these great varieties of vinyl stickers! Each set contains 50 pieces of waterproof and sun-proof stickers.
7. Compression Socks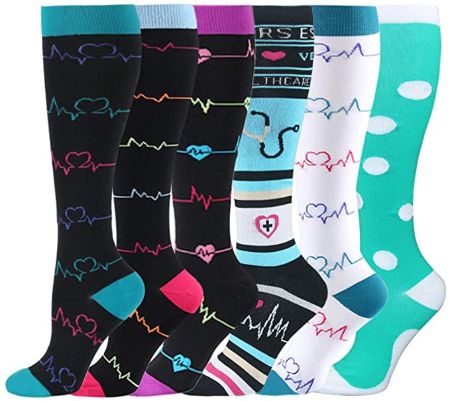 These funky socks will be a great present for the dedicated and hardworking nurse in your life.
They're comfortable, thick, and cute but also do the job well of preventing their legs from easily getting tired and itchy during work hours.
8. Home Baked Cookies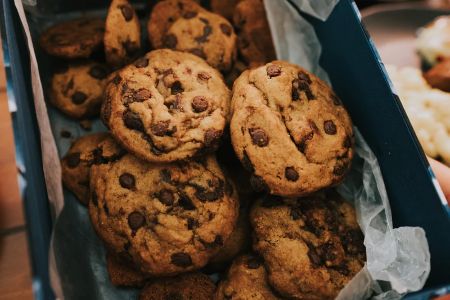 Home baked cookies are the best choice if you want to make the gift yourself because it shows that you put a lot of effort and thought into your present.
Watch this tutorial by Tasty on how to bake the perfect chocolate chip cookies!
5 Gifts for Female Nurses
9. Button Headbands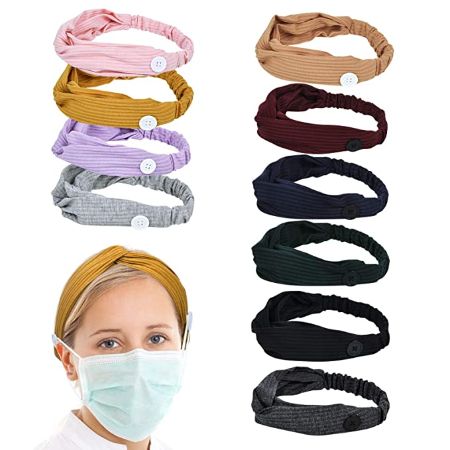 Her hair should be the least of her worries during working hours. These headbands will keep her hair in place so she can focus on the important task at hand.
Plus, it features buttons on each side that will protect her ears from pain caused by using face masks for too long.
10. Earrings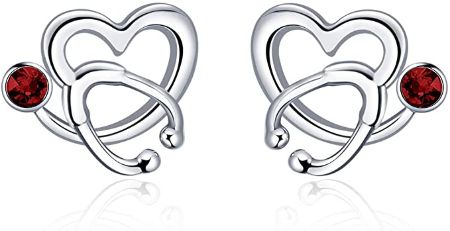 These lovely stethoscope earrings will look perfect on the nurse in your life. They're made from high-quality and lead-free materials so they're durable and safe to use.
Customize and add their birthstone to make the present more heartfelt.
11. Necklace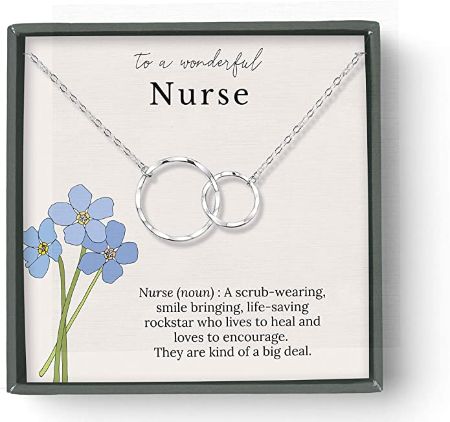 Give this gorgeous necklace to the nurse that showed you kindness during a difficult time in your life.
The definition of the word "nurse" at the bottom is fitting because they are life-saving rock stars who selflessly help people.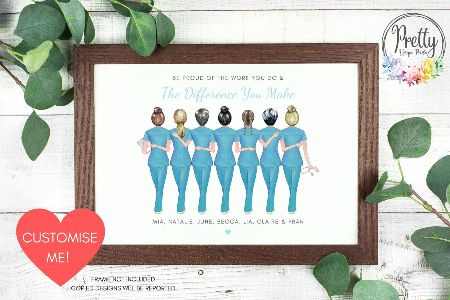 Looking for a great piece to add to the nurses' lounge? This digital artwork perfectly captures the camaraderie and friendship of medical frontliners.
Plus, the short but heartfelt message will motivate and help them go through the daily challenges their job entails.
13. Handwritten Letters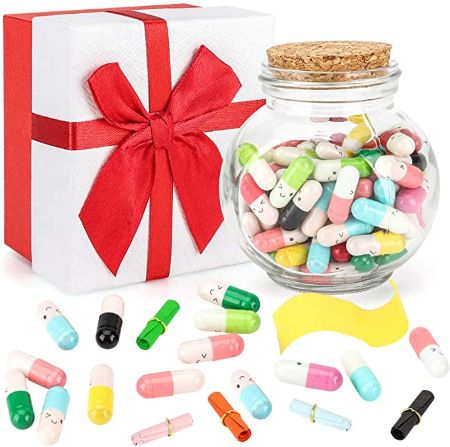 Working as a nurse is no joke and can be draining at times. Give her sweet and motivating letters to keep up her spirits whenever she's feeling under the weather.
Write your messages in these cute capsules to make the present more unique.
5 Gifts for Male Nurses
14. Digital Watch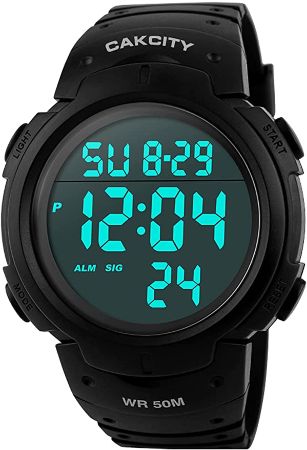 It's easy to lose track of time and get too engrossed with work when you're a nurse. This functional digital watch will help him effectively manage time.
The minimalistic design and shock-resistant feature make it a useful and essential tool for nurses.
15. Nurses Need Shots Too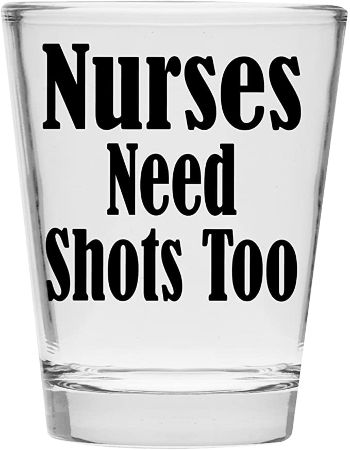 Remind the nurse in your life that he deserves to relax and unwind after long shifts in the hospital with this witty shot glass.
This 2oz glass is perfect for his day-offs and small gatherings with fellow nurses.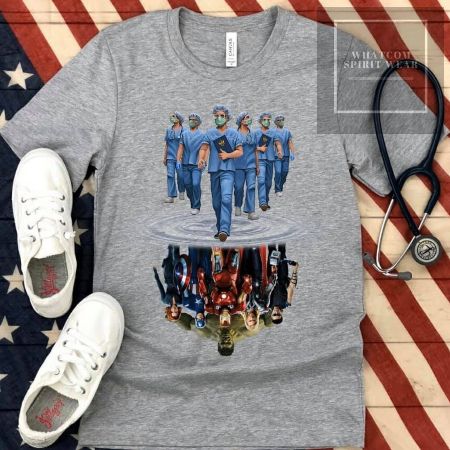 For the heroic nurse in your life who bravely cures and helps his patients to recover, this shirt is a fantastic gift choice!
It will show your admiration for him as you line him up with the greatest superheroes of all time such as Iron Man, Thor, and Captain America.
17. Skechers Shoes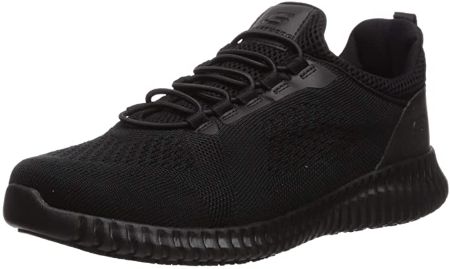 Nurses are on their feet all the time so it's crucial they have sturdy and appropriate shoes.
These Skechers sneakers will provide comfort without sacrificing functionality. They're slip-resistant with breathable mesh that will give him a relaxed and easy fit.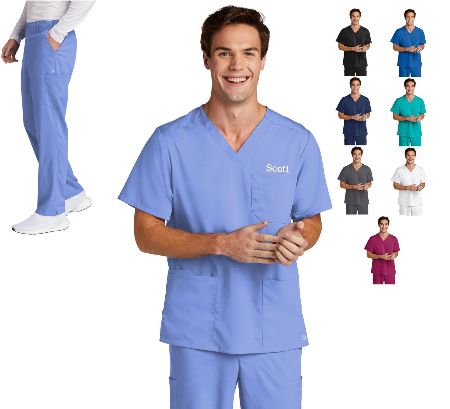 Make him feel special with this awesome scrubs set! Adding his name in embroidery will be a cool way to liven up the scrubs. The set includes a scrubs top and pants.
Click here for the women's scrub set!
3 Fun Gifts for Nurses
19. What Do You Meme? Nurses Edition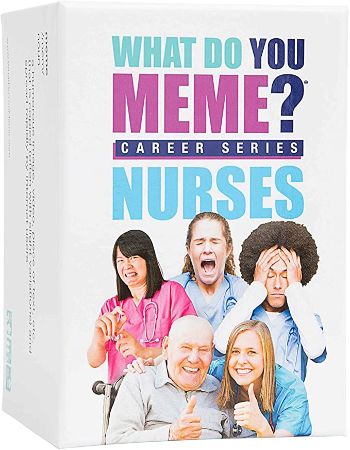 Game nights will be more fun and exciting with these hilarious cards!
The rules are easy to learn and follow so nurses of all ages can play What Do You Meme which makes it a fantastic way to bond with their fellow frontliners.
20. Coffee Mug and Wine Tumbler Set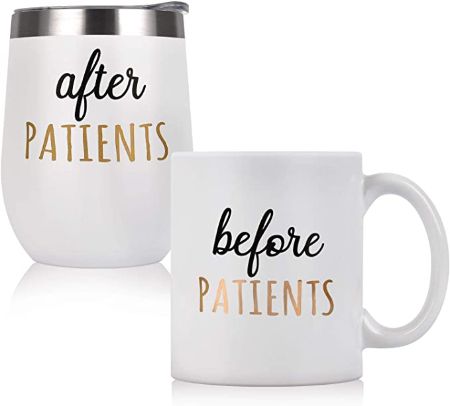 These cups will be an excellent gift for nurses who know when to hustle and when to take a well-deserved break. With these cups, they'll have awesome drinkware in the morning and at night.
Each set includes a mug, tumbler, straw, and cleaning brush.
21. Scrub Wine Bag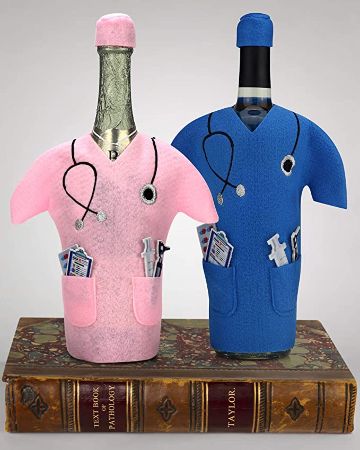 Planning on giving them wine for the special occasion? Why not dress it up to make it more memorable with this adorable wine cover!
The design is very detailed which comes with a stethoscope, syringe, and capsules. Other options include a fancy lab coat wine bag.
5 Gifts for Nursing Students
22. Mug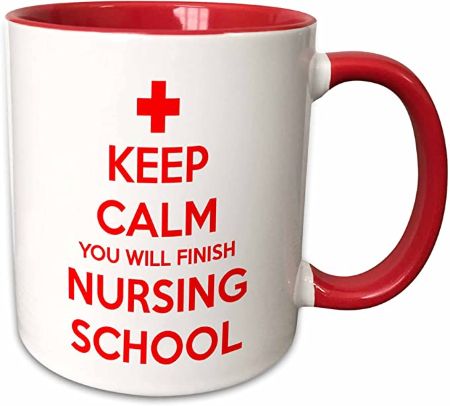 Give this reassuring mug to a nursing student who's taking up their final exam or is in their final year of school.
It's a great reminder that everything will be okay and that they'll achieve their dream of becoming a nurse soon.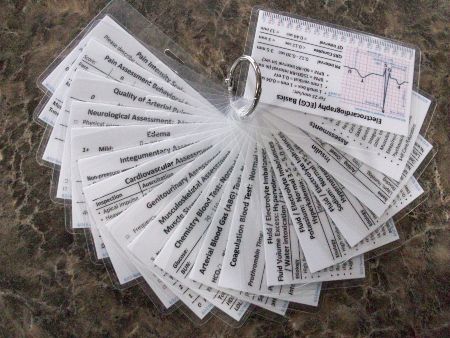 These flashcards will be a lifesaver for the nursing student in your life. Studying with these cards will be more effective and easier.
The laminated cards cover topics such as vital signs, ECG basics, and pain scales.
24. Penlights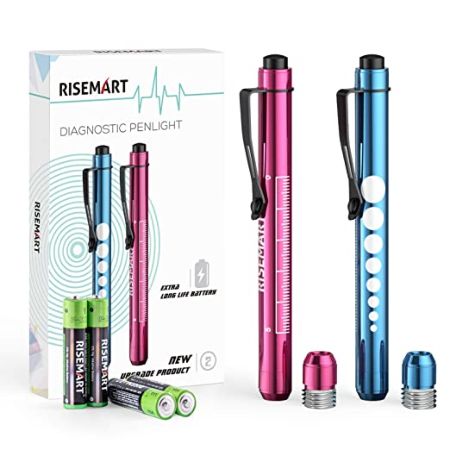 These penlights are sturdy, lightweight, and have a very long battery life that is perfect for the lifestyle of students.
Plus, the clip-on design prevents it from falling and being lost. Each pack contains two penlights, four AAA batteries, and a case.
25. Stethoscope Case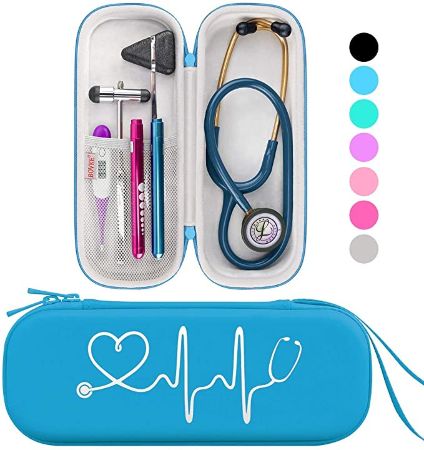 Protect their stethoscope, bp cuff, and other medical tools in this sturdy PU leather case. It will organize their tools and save them a lot of time from rummaging their bag whenever they need to use them.
26. "Nursing School Survival Kit" Pouch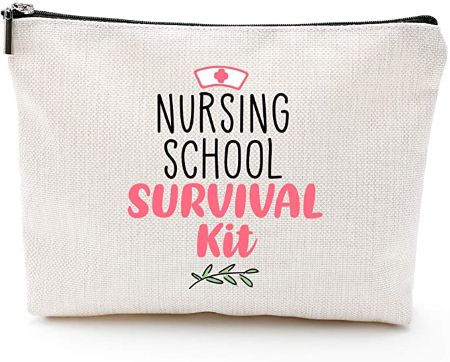 Organize their makeup, gadgets, and stationery in this spacious pouch.
It's made from high-quality materials with waterproof prints on each side making it an excellent gift choice for aspiring nurses.
The Greatest Gifts for Nurses
Being a nurse is difficult so they deserve recognition and appreciation for all the sacrifice that they do.
Through these simple gifts, they'll know that you're grateful for everything that they do, making all of their hard work worth it.
Why are you thankful for the nurse in your life? Share with us in the comments!
Looking for more unique gift ideas? Read this article about the gifts that your coworker will love!