Are you looking for a gift for a girl who doesn't like "girly stuff" and considers herself to be one of the boys? It may be challenging to find gifts for tomboys they'll actually like and use because their tastes are different compared to other girls.
If you have no idea what to get the self-proclaimed tomboy in your life, then this list of 25 gift ideas for girls of any age is here to help.
5 Apparel Gifts for Tomboys
1. Plaid Button Up Hoodie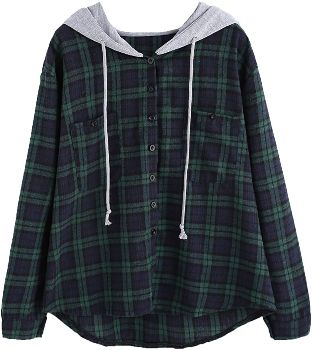 Most tomboys live for adventures and don't let societal norms limit their fun, and this comfortable and non-restricting plaid button up perfectly fits that personality. They can run, jump, and play freely while wearing this stylish hoodie.
Not a fan of the color green? This hoodie is available in 24 prints and colors, such as black, gray, and red.
2. Jogger Pants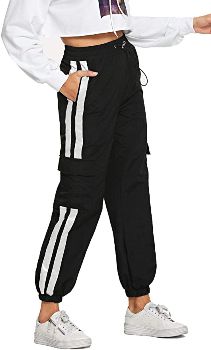 Jogger pants have quickly risen in popularity, but they've always been a wardrobe essential of tomboys. They're comfortable and suitable for everyday use because of the comfortable fabric and drawstring enclosure.
Plus, these pants go well with any top — whether it's a hoodie, tank top, or a shirt!
3. Long-Sleeved Crop Top
This long sleeve striped crop top is a fantastic addition to their wardrobe. It's made with high-quality breathable and durable fabric that lasts even after multiple washes.
It's also perfect for days when they don't know what to wear because it's easy to pair with anything.
4. Camo Cargo Shorts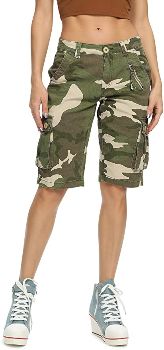 For summer days when it's too hot to wear pants, these cargo shorts will be a lifesaver. Cargo shorts and pants are also suitable for outdoor activities such as skateboarding, biking, and camping because of all the pockets that can hold a phone, wallet, keys, and more!
5. Running Shorts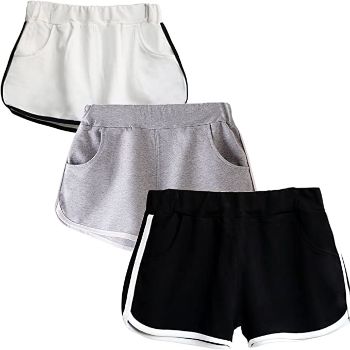 Most tomboys value comfort, so their closet is usually filled with clothes that are comfortable and can keep up with their active lifestyle.
These gym shorts are made with 100% cotton and an elastic waistband, and each pack contains three pairs of shorts.
5 Gift Ideas for Cool Tomboy Stuff
6. DJI Mini 2 Drone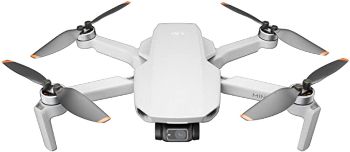 Exploring will be more fun and memorable with this mini drone that features a 12 megapixel camera and takes impressive photos and videos.
It also has a long battery life that can last up to 31 minutes and can withstand a maximum altitude of 4,000 meters!
7. Inflatable Projector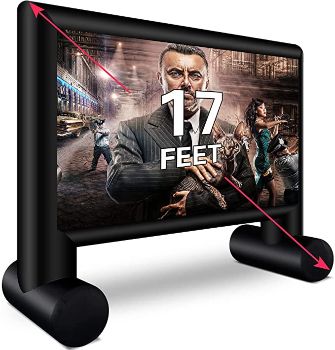 Do they love to watch films? Do their hobbies include binge-watching on Netflix? Then this 17 foot inflatable projector will be the perfect present!
Set it up outdoors to have an awesome viewing experience with the whole family and gang.
8. Cruiser Board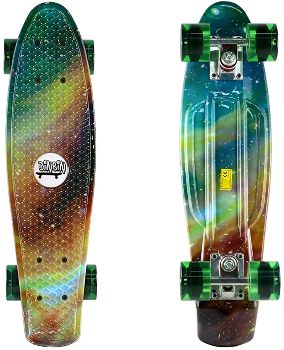 Give the tomboy in your life a skateboard that's proven to be safe. This cruiser board is made with aluminum and plastic and has a CE certification. Don't worry if they're just learning how to ride, either, because it's suitable for any level of rider.
9. Kick Scooter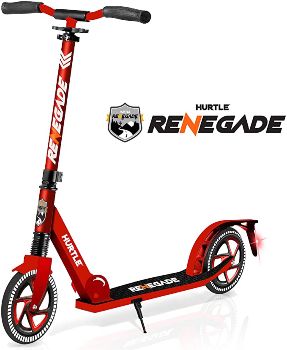 Looking for a cool and safe ride your tomboy will enjoy? This foldable scooter has some awesome features, such as an aluminum break with reflection, non-slip wide deck, and mudguard, that will give you a lot of bang for your buck.
10. Instax Mini 11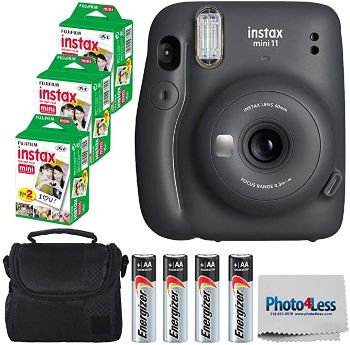 Life goes by so fast, so help them capture every precious moment with this mini Instax. Unlike other Instax models, this Mini 11 has a new automatic exposure function that makes taking photos easier.
Items included in the box are the Instax, glow-in-the-dark shutter button cover, wrist strap, and more.
5 Gifts for Teenage Tomboys
11. The 7 Habits of Highly Effective Teens by Sean Covey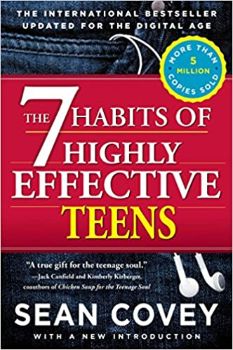 Teach the teenager in your life valuable life lessons that will help them navigate their challenging yet thrilling teenage years with this best-seller book by Sean Covey.
This book will help youngsters be the best versions of themselves and achieve their goals. It's also written with teens in mind, so it includes memorable quotes, inspiring stories, and entertaining cartoons.
12. Hair Chalk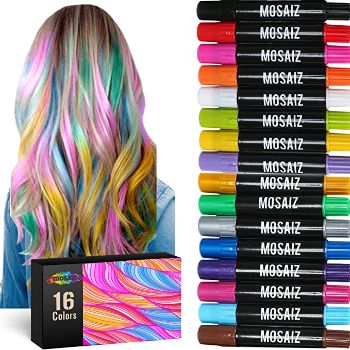 Help the extroverted tomboy stand out from the crowd and celebrate their own uniqueness by giving them this set of colorful hair chalk.
These metallic-colored chalks are temporary and washable so they can choose to change their hair color everyday. The possibilities are endless since they can choose from orange, silver, red, and more.
13. Burrito Blanket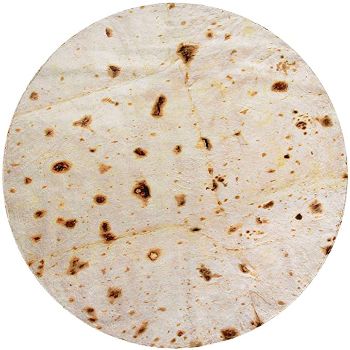 If they consider themselves to be a certified foodie and love a good gag gift, then they'll love this really cool burrito blanket that will turn them into a human burrito. There's also a pie, pizza, and waffle blanket, so there's no excuse for not getting them a themed blanket of their favorite food.
Want more fun gag gifts? Check out this post on meme-inspired gifts!
14. Choker Necklaces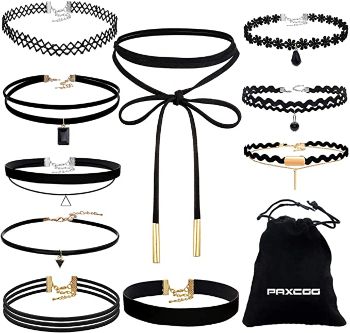 Just because she's a tomboy doesn't mean she doesn't like to express herself. Make their outfits 10x cooler without exerting much effort with this set of choker necklaces.
Each pack comes with a variety of chokers they can choose from like classic, velvet, and lace that include adjustable extender chains.
15. A Stylish Backpack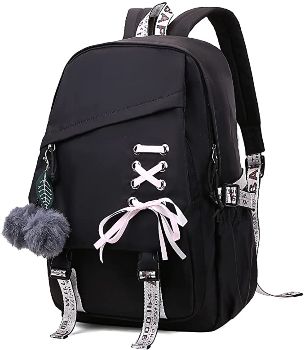 This awesome backpack is both functional and durable. They'll be able to use this for school and travel since it has a large capacity that will fit most folders and laptops.
It's also waterproof, so their items are guaranteed to be safe and secure from water damage.
5 Toys for Tomboys
16. Sensory Fidget Toy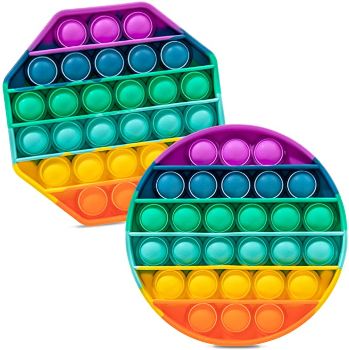 Sensory fidget toys are all over Tiktok, so if she's a millennial or Gen Z, this will be a good gift choice. These toys are amusing and entertaining, but they're more than that.
Sensory toys provide lots of benefits to the user, such as an increase in focus and concentration, stimulation to the brain, and a fun mental occupation.
17. KLASK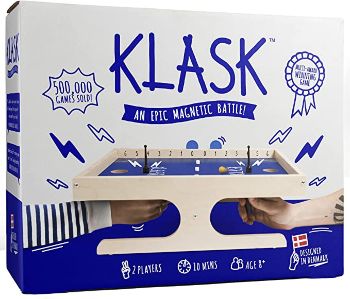 Game nights will be more fun with Klask, the game that combines air hockey and foosball. It's guaranteed to be a great time for everyone.
Fun fact: Klask was the number one party game of Sweden and Norway in 2015, and it's no wonder since lightweight and portable!
18. Hover Soccer Ball Set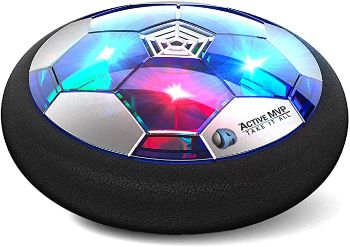 Are they a soccer player or fan? With this hover soccer ball, they'll be able to play their favorite sport even in the comfort of their own home! These soccer balls have soft rubber bumpers that will protect their feet and make them totally safe for indoor use as well.
Check out this gift list for more amazing soccer gift ideas.
19. Miniature Electronic Pinball Machine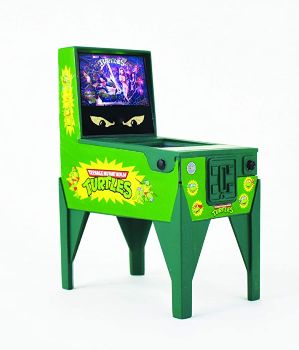 A classic game of pinball is a fantastic present that will bring back memories from childhood. This very tiny (yet very functional) electronic pinball machine that fits in the palm of your hand works as an awesome display piece as well.
Other nostalgic games available are pop-a-shot, skeeball, and whac-a-mole.
20. Flashing Cube Memory Game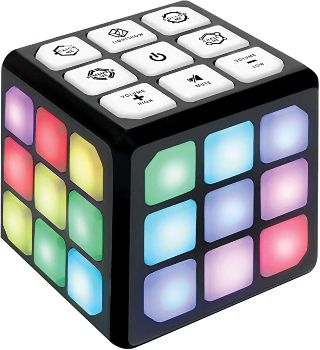 When it's not safe to go outside, this flashing cube will keep the young tomboy in your life entertained. This cube includes four different games: Chase Me, Catch Me, Remember Me, and Follow Me.
This fun cube will also improve memory, reflexes, and hand-eye coordination.
5 Gift Ideas for Tomboys for Any Occasion
21. Waterproof Bluetooth Speaker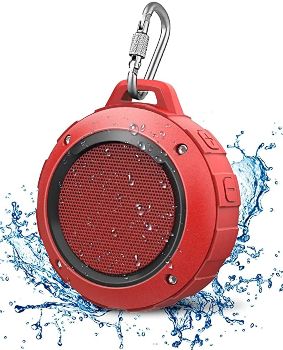 Your gift recipient will be able to enjoy listening to music more when they have high-quality speakers they can take anywhere, such as this one. These speakers are waterproof, shockproof, and dust proof – everything one can ask for in a speaker!
22. Bluetooth Enabled Hat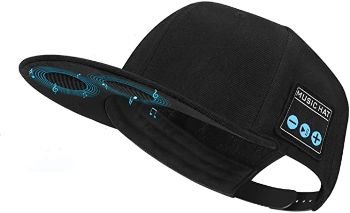 Headphone wires can be distracting while doing outdoor activities such as biking, skateboarding, and running. Say goodbye to tangled earphones with this innovative Bluetooth hat!
Aside from shielding them from the sun, this cap will also enable them to listen to music on the go.
23. Magnetic Dart Board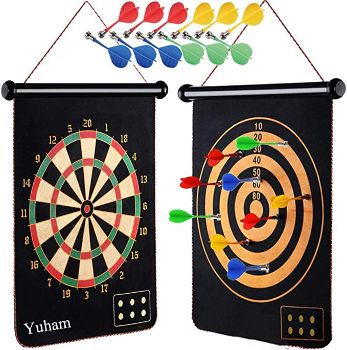 Give this 2-in-1 dartboard to the tomboy in your life so they can have fun playing darts and bonding with their family and friends. This set is also safe for kids since the darts are magnetic.
24. Neck Fan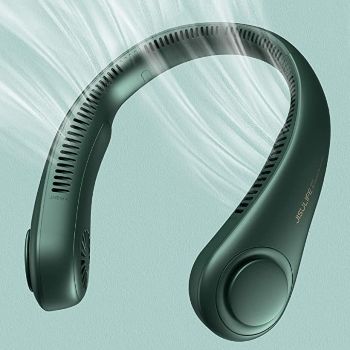 For the tomboy in your life with an active lifestyle, this neck fan will be a game changer. This three-speed fan will help them cool down from the heat during most outdoor activities and sports.
The fan is available in four colors: blue, green, gray, and pink.
25. Slip-On Sneakers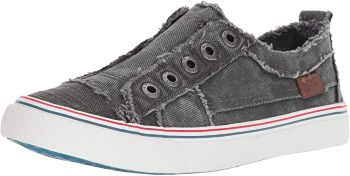 A pair of slip-on sneakers will be an excellent gift for the tomboy in your life because they're easy and convenient to wear. These Blowfish sneakers are available in red, gray, and camo.
The Best Tomboy Gifts
Tomboys will be thrilled to receive any of these presents because each is tailored to their needs, likes, and lifestyle. From apparel to toys, they're sure to be a hit.
And if you didn't find what you were looking for, here are more awesome gift ideas for tomboys:
Which item on the list do you think will be liked the most? Share it in the comments below!