Hip hip hooray! The best years of your mom's life are yet to come because retirement allows her to enjoy life like never before. Here are the best retirement gifts for mom for a more meaningful break.
You'll find amazing presents for your mom and mother-in-law here that will make this momentous event more special.
19 of the Best Retirement Gifts for Your Mom
1. Retired Life Tote Bag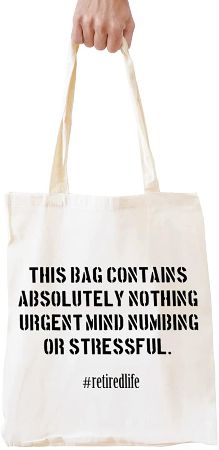 The best thing about retirement? Zero stress. And I mean zero, nil, nada.
That includes things that she'll put in her bag. Goodbye reports, laptops, and agendas and hello Kindle, sunblock, and sunglasses!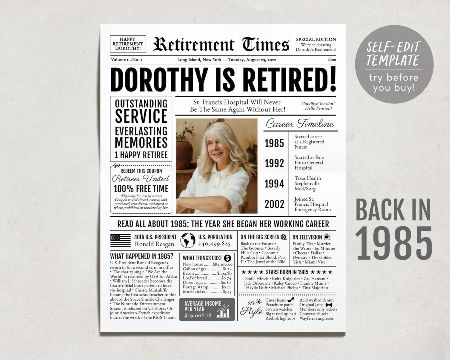 Retirement is a big deal, so give it the recognition it deserves by plastering the news on the front page of a newspaper.
It's all possible thanks to PuffPaperCo. They make special moments extraordinary by customizing newspaper posters. They also make fun chalkboard posters.
3. How to Retire Happy, Wild, and Free by Ernie Zelinski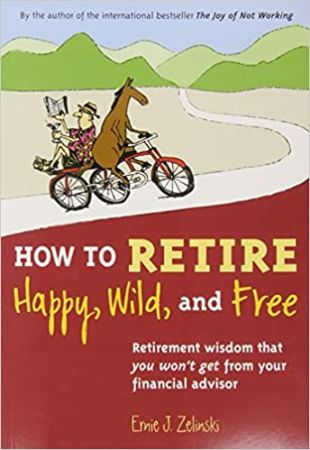 Even if she's got life all figured out from years of experience, she'll still get valuable insights and learn a great deal from this book.
Aside from tips on how to achieve a fulfilling retirement, it also tackles other aspects of life such as physical and mental well-being.
4. Throw Her a Retirement Party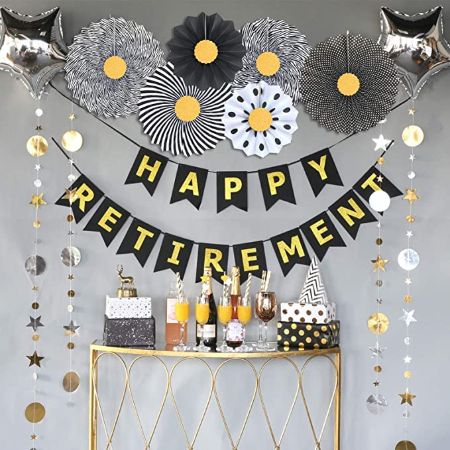 Invite all of her friends, colleagues, and boss as she bids farewell to working that nine to five.
Cross out the decorations from your to-do list since this set has got everything covered. It has a banner, paper fans, garlands, and even balloons.
5. Doodle Retirement Card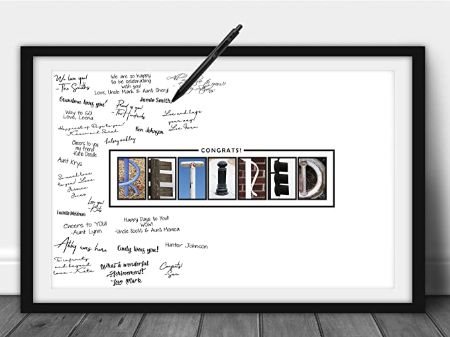 Her colleagues are some of the people who made work life more bearable. She'll have something to remember them by and all the memories they shared through this card.
Kill two birds with one stone by letting them sign it during the party!
6. Compass Retirement Necklace
This lovely necklace will be perfect for your beautiful mother. It's a minimalist piece of jewelry that will be suitable for everyday use and commemorate the start of a new journey.
7. Morse Code Bracelet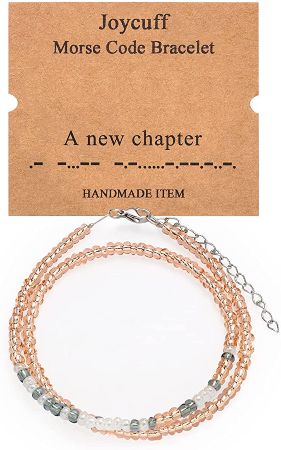 Get this pretty bracelet that symbolizes a new chapter in her life. Matching this bracelet with the compass necklace will effortlessly elevate her style.
Brownie points if she understands and appreciates morse code.
8. Framed Retirement Burlap Print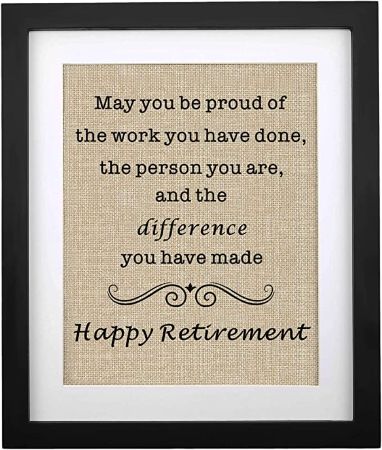 Your hardworking mother who excelled in all aspects of her life (whether that may be as a boss, employee, or mother) deserves this thoughtful gift.
She has done an incredible job and now she has proof that everything she did was valued.
9. Wine Rack
She won't have to wait for 5 pm to drink wine now that she's retired. Every hour can be wine time!
The rack stores up to five wine bottles and four long stem glasses that will be perfect for when she has guests over. Plus, the etched quote will be a nice remembrance of the occasion.
10. House Slippers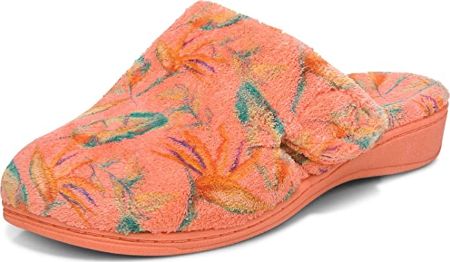 Her feet deserve a break, too. Wearing high heels causes ankle sprains, sore calves, and more. It's time to ditch these modern torture devices and trade them in for these cozy house slippers.
You'll have a lot of options since they're available in 19 different colors and prints.
11. Retirement Stainless Steel Tumbler with Straw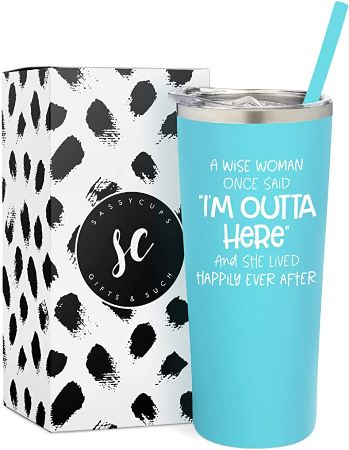 It's the beginning of her fairytale life now that she's free from the shackles of the office and can live freely to enjoy retirement with a drink in hand.
This travel mug is a great present for a newly-retired woman since it's versatile and can be used for coffee, soda, and wine.
12. Retirement Coffee Mug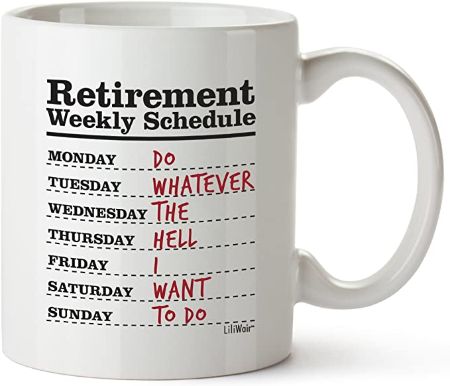 What's the agenda for today? Do. Whatever. The. Hell. She. Wants.
There's nothing stopping her from doing her hobbies, learning new skills, and harnessing her talents because of the abundance of time she has now.
13. Journal Notebook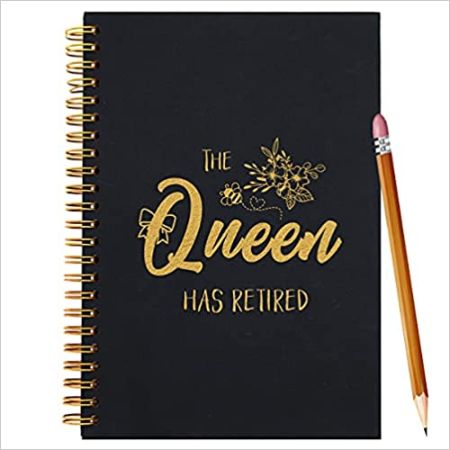 Document everything (the good and the bad) that's happening to her during retirement in this classy notebook.
Having a journal is beneficial since it helps in finding inspiration, tracking progress, and strengthening one's memory.
14. Jewelry Music Box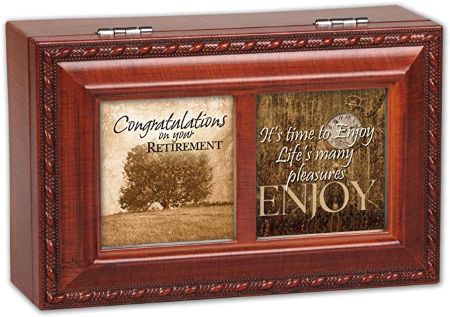 Her precious jewelry collection will be kept safe in this beautiful box.
It has a black velvet interior and a traditional wind-up mechanism that plays the song "What a Wonderful World." It's a great gift to start off retirement.
15. Crystal Studded Flowers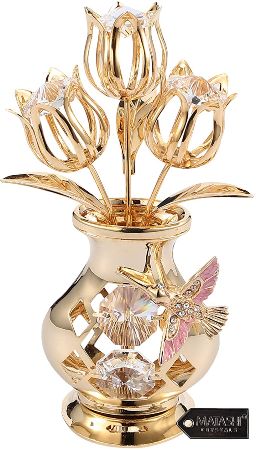 Give her these everlasting flowers that symbolize her lasting impact on her colleagues and workplace.
Displaying this in her home will remind her of how she's blossomed in her position and how she surpassed all the challenges thrown at her in the workplace.
16. "Retired" Business Cards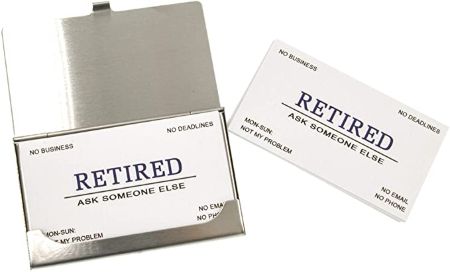 "The coolest business card doesn't exist." Wait 'till you see this!
Everyone's problems aren't her problem anymore now that she's retired. Your mom can just sit back, relax, and watch all the drama unfold.
17. USA National Parks Scratch Off Poster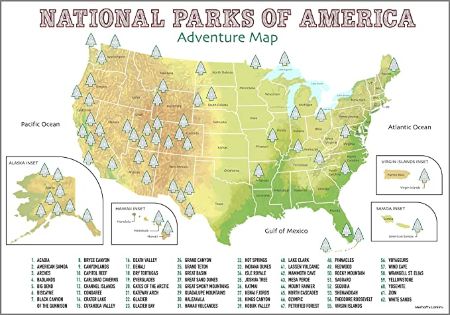 Has she always dreamed of traveling all the states, but work keeps getting in the way? This map will be an awesome retirement present.
It shows 62 national parks that she can visit. Plus, it's scratchable which makes it more exciting.
18. Retirement Coloring Book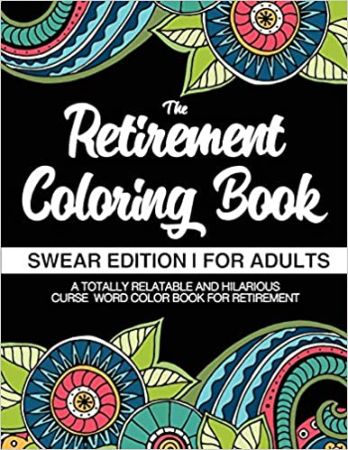 Add color to her retirement life through this gift. Each page features funny quotes that your recipient will find relatable.
Don't forget to include this watercolor pencil set to help her get started.
19. The Happiness Project: One Sentence Journal by Gretchen Rubin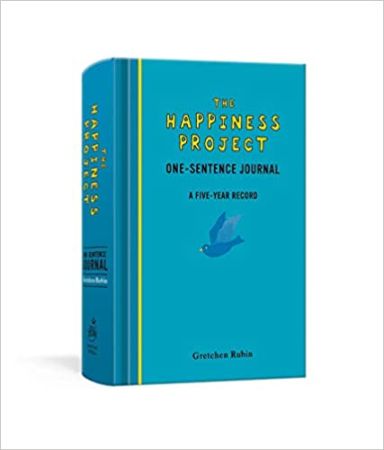 If she thinks that The Happiness Project by Gretchen Rubin is life-changing, then she'll definitely love this one-sentence journal.
It's an easy way to track her progress by writing a single sentence every day for the next five years. It will also keep her motivated and excited to see what the future has in store for her.
6 Thoughtful Retirement Gift Ideas for Your Mother-in-Law
2o. Pension Wine Glass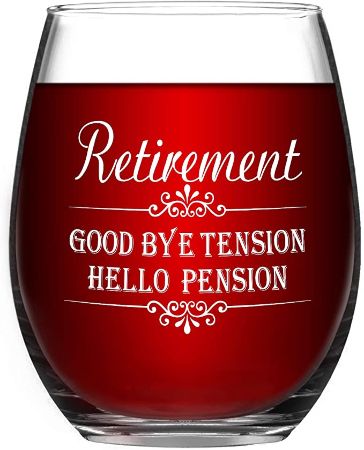 It's time to say goodbye to tension and hello to pension!
One of the best things about retirement (aside from the free time) is receiving a pension. She'll be more excited to get her first pension once she receives this wine glass.
21. DIY Miniature Room Kit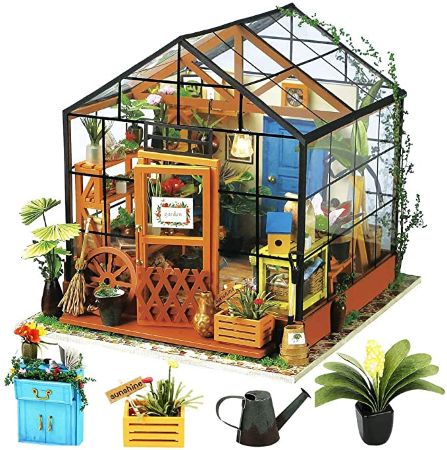 Introduce her to a new hobby that will steer her away from boredom and loneliness.
DIY miniature houses are trendy right now. It allows people to create their dream houses and unleash their creativity. Check out this cute mini book nook for more choices.
22. Wearable Blanket Hoodie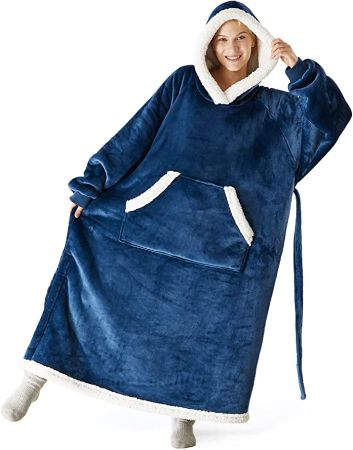 Everyday will be a Netflix and chill kind of day with this cozy blanket hoodie.
This hoodie is not limited to binge-watching her favorite show. It's also great for reading and sleeping. Talk about value for money!
23. 3 Wick Scented Candle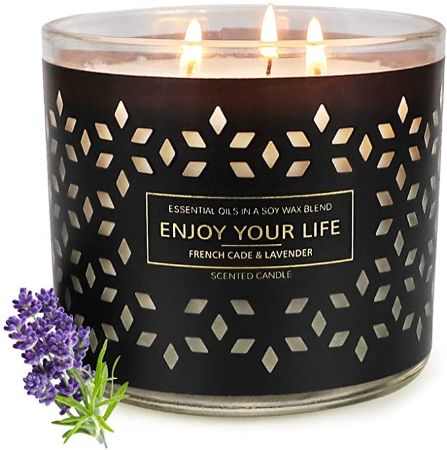 Give your mother-in-law this scented candle for the ultimate me-time that she deserves. She'll love this gift since it's aesthetic and has a burn time of 75 hours.
Here are more self care gifts for the hardworking woman in your life.
24. House Plant Jungle Puzzle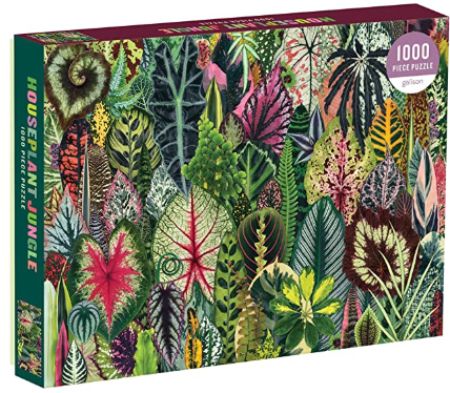 Completing this gigantic puzzle is an achievement in itself. With 1000 pieces, it takes a lot of dedication and perseverance to finish it. Add "puzzle master" to their accomplishments through this gift.
More gifts for puzzle lovers are found here.
25. Encyclopedia of Herbal Medicine by Andrew Chevallier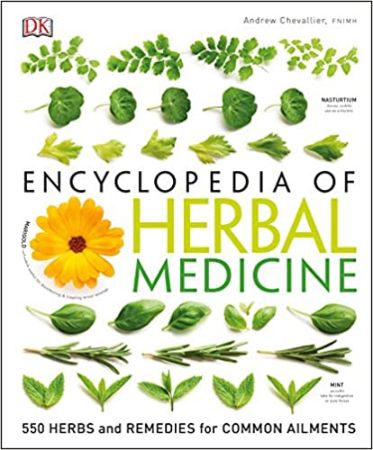 Learn more about flora and fauna in this comprehensive book.
This encyclopedia contains more than 500 plants together with their medicinal properties. Plus, it gives some helpful tips on how to sow, grow, and harvest these plants.
Nothing But the Best Retirement Gifts for the Best Mom
She deserves to take a break and enjoy life after working for so many years. Make this new chapter in her life meaningful with these retirement gifts for mom.
Below are more gift ideas that she'll enjoy during retirement: