If you're looking for the best gift for a piano player, then you're in the right place.
I compiled a list of the most unique musical gifts for piano players that are suitable for any occasion, like birthdays, recitals, and more.
Whether they're a beginner or advanced player, this list has something awesome in store for every pianist!
10 Unique Gifts for Piano Players
1. Nanoblock Grand Piano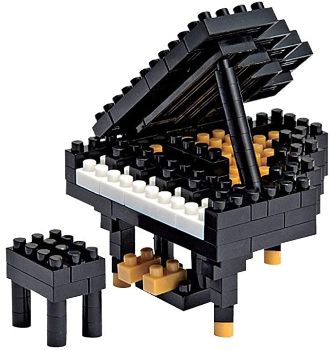 The pianist in your life will love this Nanoblock Grand Piano because not only will it be a great piece for their collection of piano stuff, but building it will be a lot of fun, too!
This kit comes with detailed instructions so your giftee won't have a tough time putting together this piano.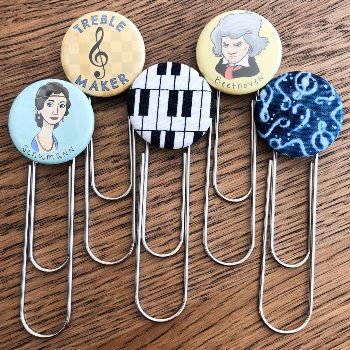 Every music player knows how annoying and distracting it is when sheet music doesn't stay in place. That's why these cute paper clips are a great gift to hold sheet music in place while they play!
They also act as functional bookmarks, making this an excellent present for pianists who are avid readers as well.
3. Piano USB Flash Drive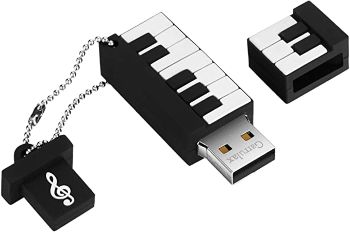 Let them store all their favorite songs, videos, and more in this piano themed USB flash drive that's available in 8GB, 16GB, and 32GB of storage.
4. Music Mug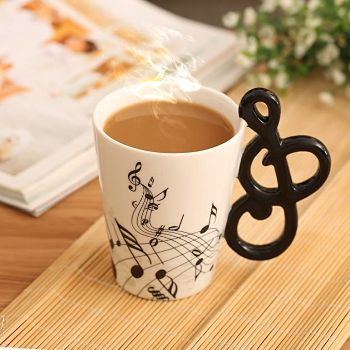 Drinking a cup of coffee in this neat musical mug will start their mornings off on a positive note. It has a large capacity of 12.9 oz and is dishwasher and microwave-friendly.
The 3D musical note handle is sturdy, so it's great for everyday use or for display.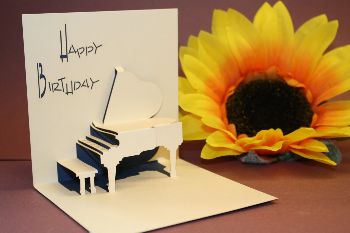 If you're on a tight budget but still want to give the piano player in your life a special present, then this pop-up card is a fantastic choice! Write a short message inside the card to make this gift more heartfelt and personal.
This handmade gift is available in five different colors— blue, burgundy, pink, red, and green.
6. Piano Handbag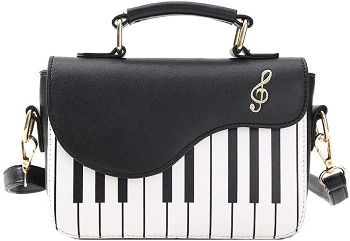 This adorable piano handbag is a practical present that'll look good with any outfit. It's the perfect size for piano recital essentials such as a cellphone, wallet, lip balm, and more.
7. Piano Kitty Socks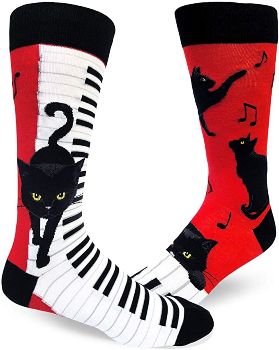 This pair of socks will be a fun and thoughtful gift for a pianist who's also a cat person. They're super soft, durable, stretchy, and suitable for both men and women.
8. Musical Notes Glass Beaded Bracelet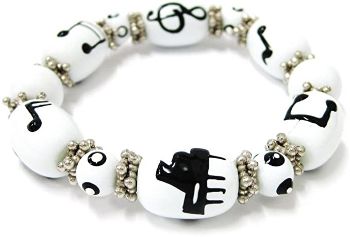 With this minimalist yet stylish bracelet, it'll be easier to incorporate their love for piano in all of their outfits! It's made with premium glass beads that feature hand-painted grand piano and music notes, which is perfect for musicians and music lovers.
This bracelet also includes a chic pouch that makes it gift-ready!
9. Grand Piano Pendant Necklace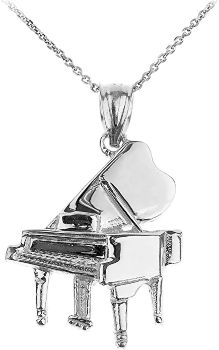 Bringing their beloved grand piano with them is not always possible, but with this necklace they'll have an instrument close to their heart wherever they go.
The necklace is made from high-quality 925 sterling silver ensuring that the necklace won't tarnish easily and will last a long time.
10. Contemporary Disney: 50 Favorite Songs by Hal Leonard Corp.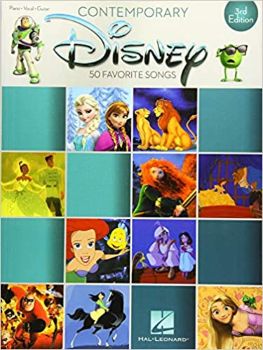 Fans of Disney will like this songbook that includes 50 of the most loved songs from Disney movies such as Frozen, The Lion King, The Little Mermaid, and more!
This book is recommended for intermediate to advanced piano players.
6 Incredibly Useful Piano Accessory Gifts
11. Clip-On Piano Stand Light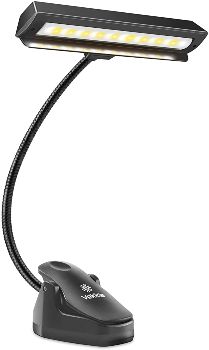 If your giftee plays the piano night and day, then this clip-on light is a must-have. It features three light temperature and brightness levels that help reduce eye fatigue. Plus, the built-in rechargeable battery can last for up to 60 hours of piano time!
12. Music Note Sticker Set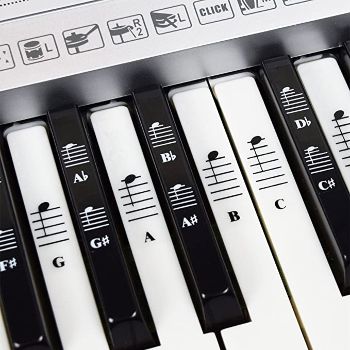 Learning how to play the piano will be easier with the help of these music note stickers. This is a great gift for beginners since the labels will train their eyes to look at the keys while they play and help them memorize the keys faster.
13. Keyboard Stand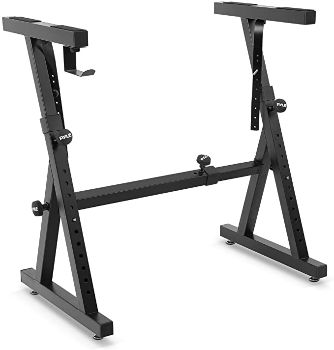 This keyboard stand features a versatile frame that's height and width adjustable to fit most keyboards. It's sturdy and compact – perfect for a studio and classroom setup. It even includes the option to add two tiers or wheels!
14. Dust Proof Piano Cover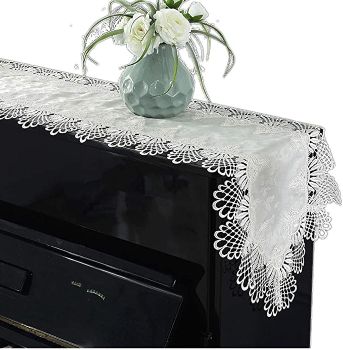 This dust-proof cover will make any piano look classy and keep it clean. The sewing and printing technology used to create this cover gives it a craftsman-like quality that gives you a lot of bang for your buck.
15. Metronome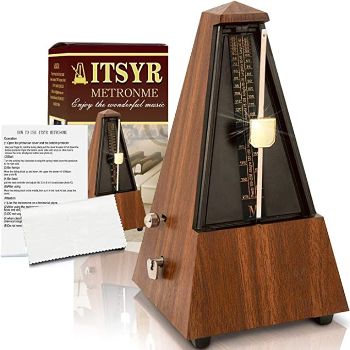 An accurate metronome is essential for musical timing, and this one will help the pianist in your life play at the correct pace.
A metronome isn't just a good gift for a piano player. Get it for other musicians, such as drummers, guitarists, and even accordion players as well.
16. Adjustable Piano Bench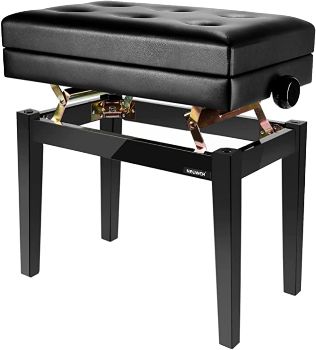 Practicing piano for long periods of time will be more comfortable and enjoyable thanks to this neat fully height adjustable piano bench!
The soft cushion will support a pianist's posture while they play, and the built-in storage compartment will allow them to store sheet music in an easy-to-access location.
6 Exciting Piano Gifts for Kids
17. Piano Mat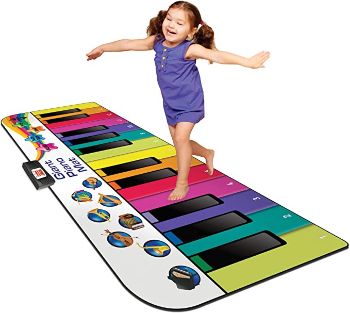 Playing the piano with this oversized keyboard mat will be fun and is a great form of exercise for kids!
This 6 foot mat allows kids to hop, walk, and dance their way to musical tunes. It even features eight different instrument sounds and 10 built-in songs.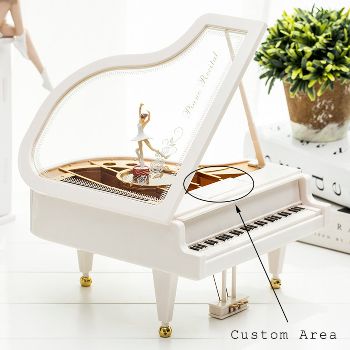 This elegant music box will be a fantastic present for a little pianist. It features a tiny ballerina that dances along with the music.
Personalize this gift by adding the child's name or a favorite quote!
19. My First Piano Adventure by Nancy Faber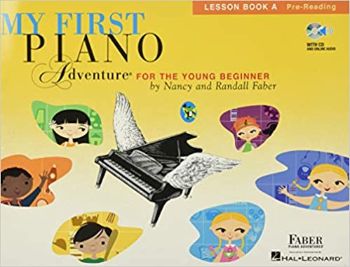 This book is perfect for kids aged five to six years old. It's filled with games, techniques, and activities specifically designed to develop keyboard and musical skills.
It also includes a CD so they can listen, sing along with, and dance to the piano music.
20. Learn-to-Play Classic Grand Piano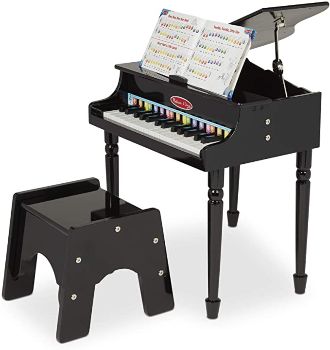 If they're still too small to play the big piano, this classic grand piano for kids made by Melissa & Doug is the next best thing. It looks and feels realistic with its 30 keys keyboard, bench, and songbook.
As with any Melissa & Doug product, your child's safety was in mind when this product was made, so it features a safe hinge lid and a non-tipping bench.
21. Portable Keyboard Piano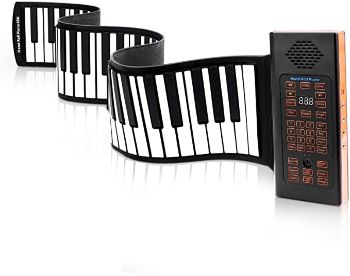 Got a big recital coming up? This portable keyboard will allow them to practice wherever and whenever they like!
This keyboard has 88 keys, 128 tones, and 20 recorded songs. It also has a built-in speaker and microphone!
22. Music Notes Theme Stationery Set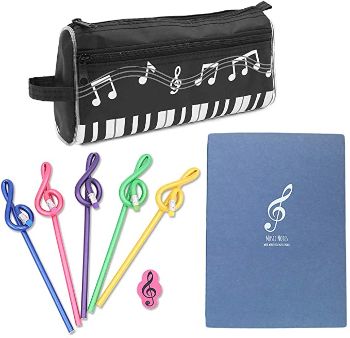 This stationery set is the perfect gift for little piano players who can't get enough of music! This musical-themed stationary set includes a notebook, pencil case, eraser, and five G-clef pencils.
Gifts Piano Players Will Love
The pianist in your life will love receiving any of the gifts for piano players on this list because not only are they practical and thoughtful, they're from someone who understands their love and dedication to the instrument.
Do you also play the piano? Which item on the list do you think your giftee will like the most? Share your thoughts in the comments!
Looking for more gift ideas? Check out this list of the best gifts for writers!