Choosing stocking stuffers for friends and family may feel like a piece of cake, but these tiny presents are still important and therefore should be thoughtful, heartfelt, and personal. For Gen Z college students, the pressure to choose the best stocker stuffer can be daunting.
Don't worry, though, because this list has got you covered with the 23 coolest stocking stuffers for college students you can find online!
5 Christmas Themed Stocking Stuffers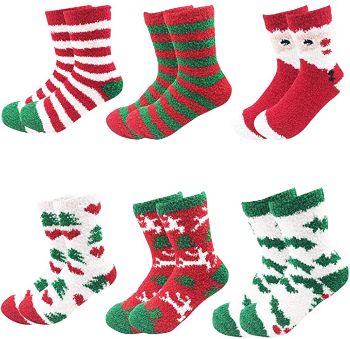 These fuzzy Christmas socks are perfect for cuddle weather. They have adorable prints that are perfect for matching family photos. Since they're made with stretchy microfiber and anti-slip grips, students won't have to worry about slipping while rocking these socks.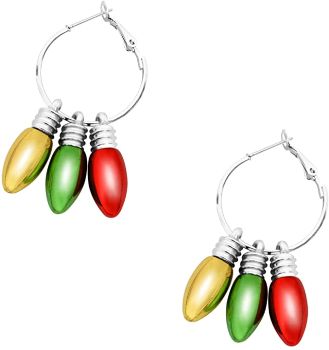 Help them achieve peak holiday fashion with these unique and festive Christmas light earrings that will instantly make any holiday party jollier. They're made with the comfort of the wearer in mind since they're lightweight, toxic-free, and hypoallergenic.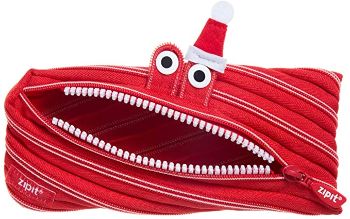 Adults, teens, and kids will find this Christmas monster pencil case adorable and charming. ZIPIT pouches are unique and cool because they're made entirely of one long zipper!
This stocking stuffer is more than a pencil case – it can also hold school supplies, a cell phone, accessories, money, and more.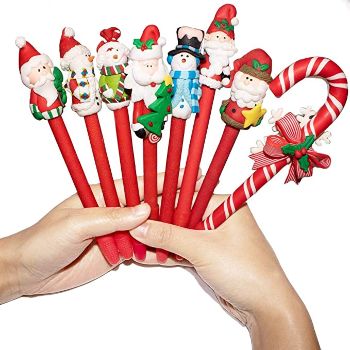 Does your college student always lose pens when they need them the most? Get them not one, not two, but 10 of these cute Christmas pens.
Each set comes with 10 unique Christmas pens that are functional writing tools and look great as holiday decor for a dorm space.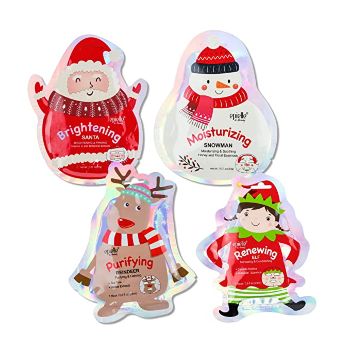 Christmas is the best time for guilt-free relaxation, and there's no better way to do it than by catching up on that neglected skincare routine.
Reward the college student in your life after a stressful semester with these Epielle Christmas character sheet masks. This set of 4 includes a Santa, snowman, elf, and reindeer mask.
9 Stocking Stuffers for Guy College Students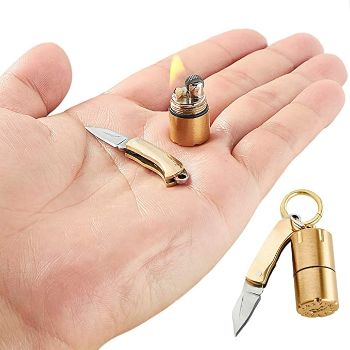 Emergencies can happen anytime and anywhere, so this mini survival tool kit will be handy in hairy situations. This small lighter and knife are both smaller than a thumb, making this stocking stuffer convenient to use as a keychain.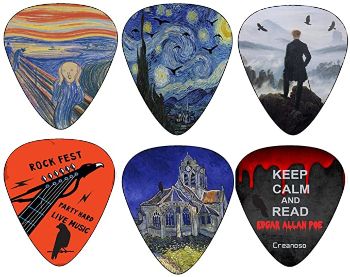 If the college student in your life is musically inclined, then this pick set is an excellent stocking stuffer. This horror-themed pick set contains special picks that feature some of the world's spookiest masterpieces, such as The Scream and The Starry Night.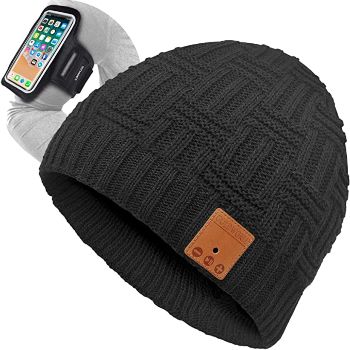 They can listen to music while staying warm with this innovative Bluetooth beanie hat that's rated for up to 25 hours of playtime, which is very convenient for a college student who enjoys listening to songs, audiobooks, and podcasts.
It also comes with a runner's armband to keep phones safe during exercise.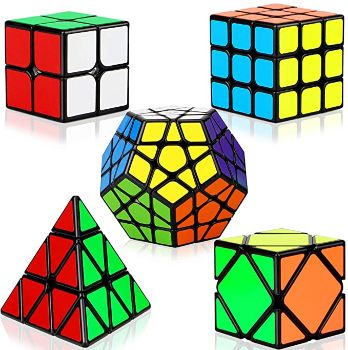 You can never go wrong with puzzles. They're fun and educational as well. Solving Rubix cubes improves concentration, hand-eye coordination, and increases IQ levels.
This set includes five challenging puzzles like the 3×3, pyramid, and skew speed cubes.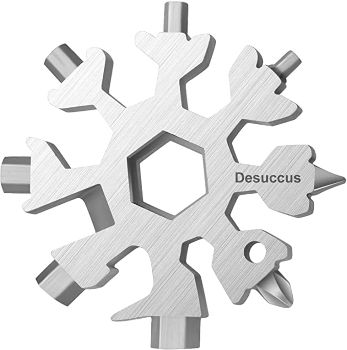 For the college student who's quite the handyman, this multitool will be a convenient and useful present. This 18-in-1 multitool can be used to open beer bottles, turn screws, and fix toys.
It's also functional for outdoor activities such as camping, fishing, and biking.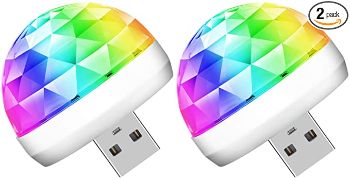 Add this small but powerful USB disco ball to give any room a party vibe! What's cool about this light is that it has an intelligent sound sensor that syncs the lights with the beat of any song.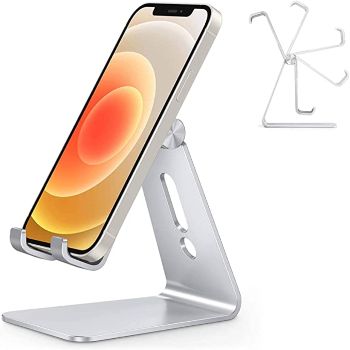 They'll be able to watch Youtube tutorials, class lectures, and movies hands-free with this sturdy cellphone stand that features an adjustable angle viewing that can rotate up to 270 degrees.
The stand is compatible with most Apple and Android phones.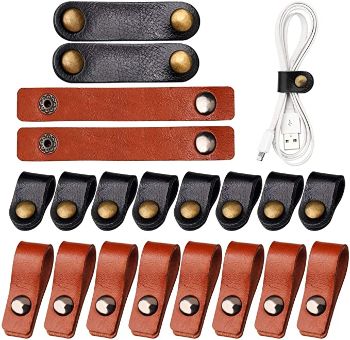 Keep his earphones, wires, and cords tangle-free with this cord organizer set. Each set contains 20 organizers (10 black and 10 brown) that will help him save space in his bag, desk, and pockets.
If your giftee is an avid reader, then this cool shark bookmark will be a hit. It's unique, practical, and eco-friendly. Are they not big shark fans? More designs are available, such as a 3D crocodile, rocket, and royal guard.
Stocking Stuffers for Girl College Students
She'll love how this necklace effortlessly adds elegance and beauty to any outfit. She'll have the freedom to style it however she wants it because it can be worn as a layered or single necklace.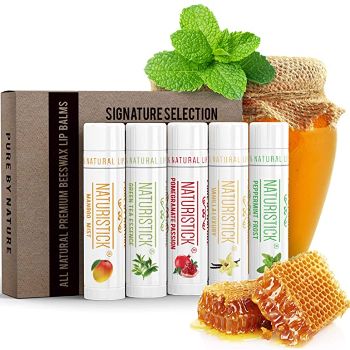 Cure chapped lips instantly with this natural lip balm set. It's made with 100% certified beeswax and natural ingredients, meaning that there are no chemicals, gluten, or parabens used in the making this product.
The pack comes with five different flavored lip balms like peppermint, pomegranate, vanilla, and more.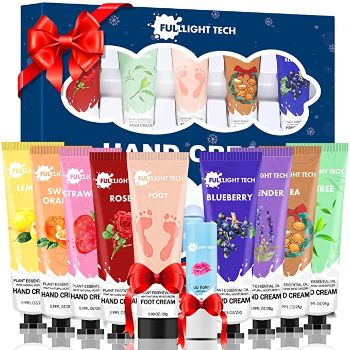 Say goodbye to dry and rough hands, especially during the winter, with this assortment of moisturizing hand creams. Aside from moisturizing her skin all day, this scented cream will also leave her smelling amazing.
The pack includes a foot cream, lip balm, and eight hand creams.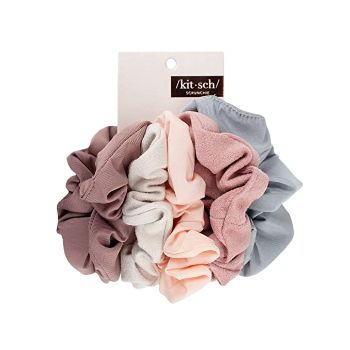 Girls can never have too many scrunchies (because let's be honest, half of them magically disappear anyway). Whether it's for tying back hair or being used as a wrist accessory, this trendy pack will be a great stocking stuffer.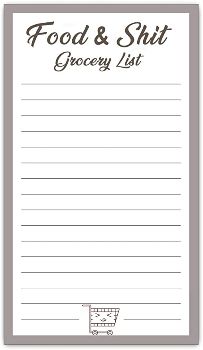 Make adulting easier and more manageable for her with this magnetic grocery list. With this helpful list, she won't forget the things she needs to do or buy despite having a ton of deadlines on her mind. Since it's magnetic, she'll be able to easily stick and see it on a fridge, board, or wall.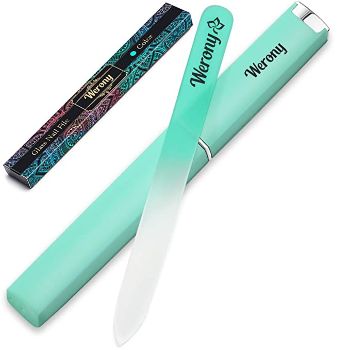 This pretty glass nail file will be handy for a college girl, especially when she doesn't have the time to go to the nail salon. It prevents splitting and breakage, and can even help in strengthening nails. This gift comes with a protective hard case for safe storage.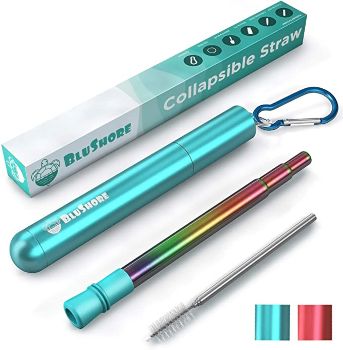 For the college student in your life who's also an earth warrior, this collapsible straw is the perfect stocking stuffer. Not only does it help save marine animals (such as sea turtles), it's also versatile, convenient, and travel-friendly.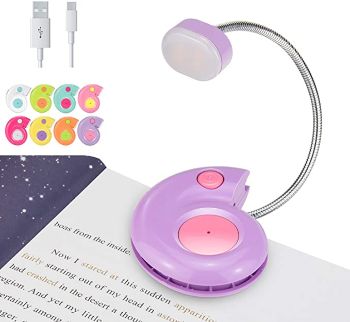 Being a college student means reading A LOT, so this mini rechargeable book light will protect their eyes by providing proper lighting while reading. It's useful for avoiding eye strain, fatigues, and headaches.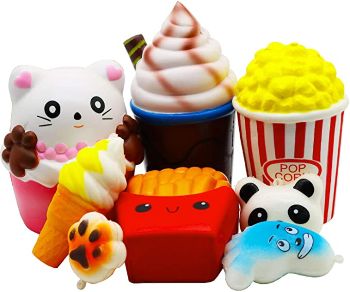 These squishy toys are great gifts for college students since they're excellent stress relievers. Each set includes eight adorable squishies such as a tub of popcorn, fries, and ice cream.
The Best Stocking Stuffers for College Students
Surprise the college student in your life with these small but very functional stocking stuffers. Even though college may take a lot of hard work, these simple yet thoughtful gifts will put a smile on their face.
Need more stocking stuffer or Christmas gift ideas for a college student? Check out these gift lists for more ideas:
What's the best stocking stuffer you've received? Let me know in the comments!