Great grandparents are one of the most precious people on the planet! They're warm, generous, and caring. Plus, they're notorious for always spoiling their great grandchildren.
If you're looking for a gift that will show your love and appreciation for them, this list is for you.
I've compiled 30 beautiful great grandparents gifts that will be useful and fun for your favorite senior. Through this sweet and simple gesture, they'll know that you care and are thankful for having them in your life.
Thoughtful Gifts to Brighten Their Day
1. Picture Frame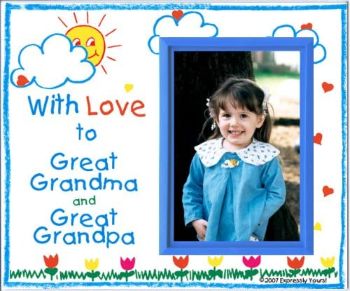 Looking for something that will instantly brighten up their day? This picture frame will put a smile on their face whenever they see their adorable great grandchild.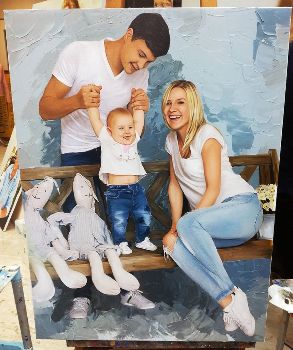 A classy oil painting of them with their charming great grandkids will be a great addition to their space. You can even request a digital file so that they'll have a lot of copies of the artwork.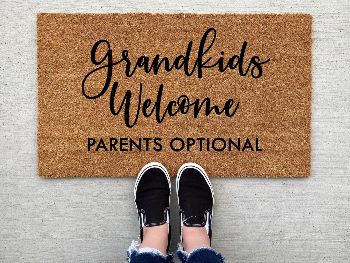 The hierarchy of their favorite people has changed. It goes: great grandchildren, grandchildren, then children. This witty welcome mat will be a practical item and decoration to their entryway.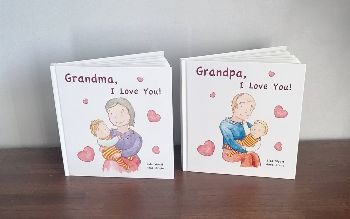 If you want a memorable and thoughtful present for your great grandparent, why not give them this fill-in-the-blank photo memory book?
It's a great keepsake of all the fun memories you two shared since it features customizable pages where you can add photos, quotes, and anecdotes!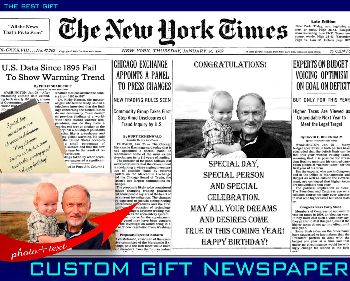 Take them on a trip down memory lane with this customized newspaper poster. Aside from bringing back great memories from the past, the picture with their great grandchild will make this gift extra special.
Essential Gifts to Improve Their Lives
6. Page Magnifier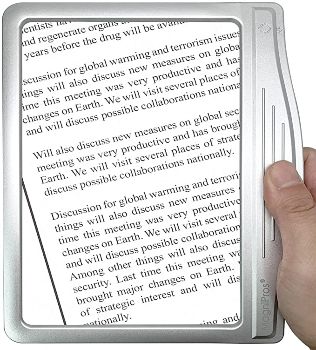 Don't let bad eyesight stop them from enjoying life. With this page magnifier, they'll continue doing the things that they love such as watching films and reading the newspaper.
It magnifies texts up to 300x and includes 12 LED lights so they can read even when it's dark.
7. Music Player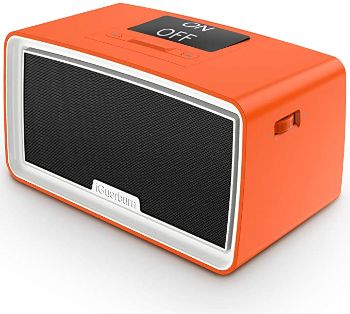 For seniors who love to dance, sing, and listen to music, this easy-to-use music player is a fantastic gift choice.
It has huge and straightforward on, off, play, and volume buttons and has a storage of 16 GB that can store up to 3000 of their favorite songs!
8. Fidget Sensory Pad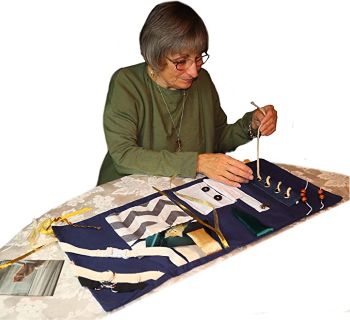 This sensory pad has a lot of engaging and fun activities for them to do using buttons, ropes, and beads. It's a great way to pass time while keeping their brain sharp and entertained.
9. Armrest Caddy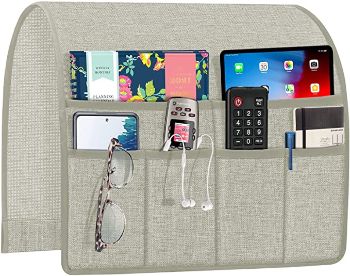 If your senior has their things all over the place or keeps misplacing their stuff, this armrest caddy will be very helpful to them.
It features six large pockets that can keep their cell phone, eyeglasses, and remote in one place. This organizer also comes in 26 color variations.
10. Robot Vacuum Cleaner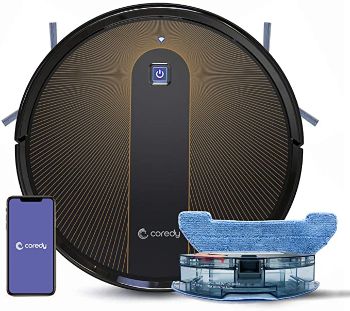 This robot vacuum cleaner guarantees that cleaning their place will be effortless, convenient, and easy!
It's ideal for hard and carpeted floors and can be controlled through a remote, app, and voice command.
11. Resistance Bands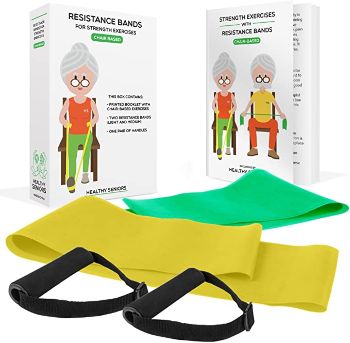 At their age, it's important to stay active and fit which can be achieved by exercising regularly.
Workouts will be more fun and sustainable with these resistance bands! It includes an 18-page exercise booklet and video guides to support them in their training sessions.
Kitchen Gadgets to Up Their Food Game
12. Instant Pot Duo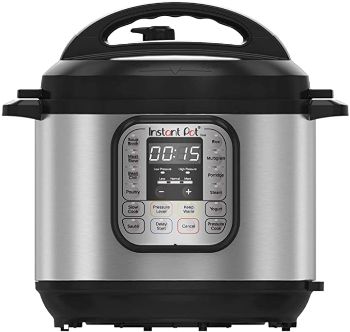 Make their cooking experience convenient and effortless with this 7-in-1 cooking appliance. It's a pressure cooker, steamer, food warmer, and more!
Plus, it's simple and uncomplicated to use thanks to the 13 smart touch buttons.
13. Collapsible Sink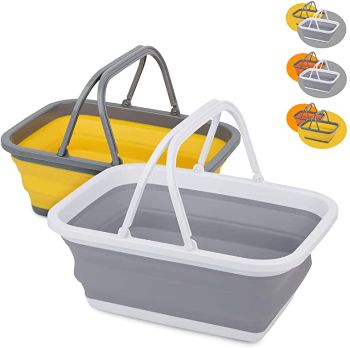 This collapsible sink is a handy tool that your great grandparent will love. It's durable, strong, and versatile which is perfect for carrying water, dishes, food, and more!
14. Touch Kitchen Faucet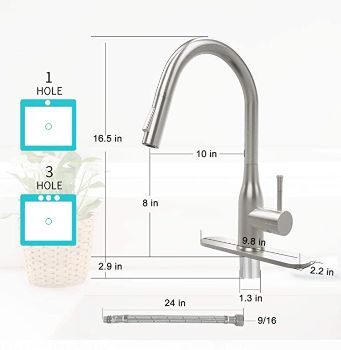 Level up their kitchen tap to this ergonomic touch-activated faucet. It features two spray modes depending on their needs— stream, and spray.
Plus, it's easy to install and very affordable making it an excellent present for your favorite senior.
15. Lazy Susan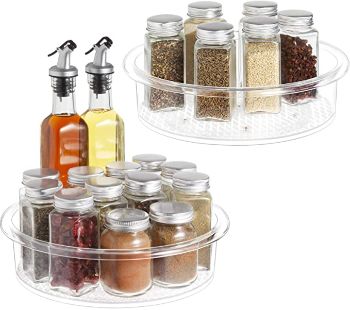 This aesthetic lazy susan will give their kitchen a more modern look. It's the perfect storage for spices, snacks, and bottles since it rotates at 360°.
This gift is also freezer-safe and made from BPA-free plastic.
16. Electric Can Opener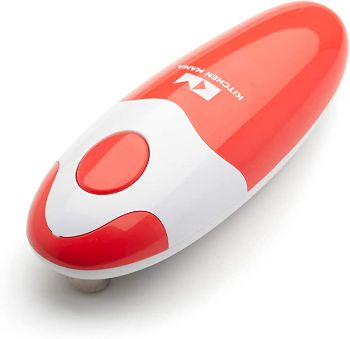 The inability to do simple things (such as opening a can) they can easily do in the past can be demeaning. Give them their power back through this electric can opener!
The cut on the lid is clean and leaves no sharp edges making it safe for seniors. Choose from four color variations— red, blue, white, and green.
17. Food Container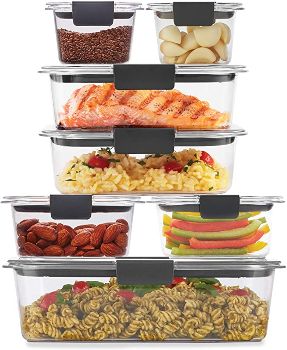 Does your great grandparent love sending you food? Show your appreciation by giving them these 14-piece Rubbermaid containers.
This gift is also made from premium materials that ensure the freshness, mess-free, and splatter-free storage of food.
Gardening Tools to Give Them a Hobby
18. Auger Drill Bit for Planting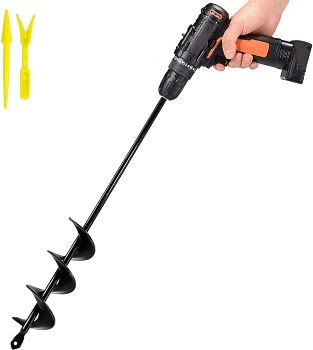 Does your senior love gardening but hates kneeling or bending when planting seeds? The Auger spiral drill bit is the answer to their problem! It works well with any type of soil and makes planting a whole lot easier.
19. Gardening Tools Set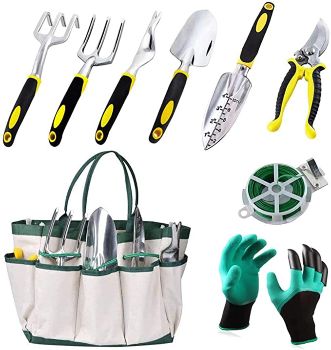 This 9-piece garden tool set is perfect for those who are interested in gardening because it has all the tools that will help them get started.
It includes heavy-duty and essential tools such as a weeder, trowel, and rake.
20. Potato Grow Bags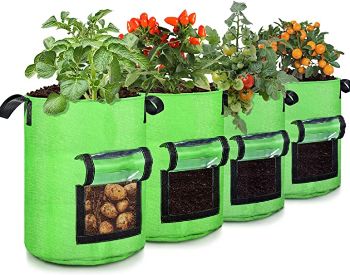 The joy of seeing their crop grow is priceless. With these special pots, they'll see their potatoes flourish and know when it's time for harvesting.
Each pack contains four pieces of 10 gallon grow bags ensuring enough space for their plants to grow in.
21. Gardener's Journal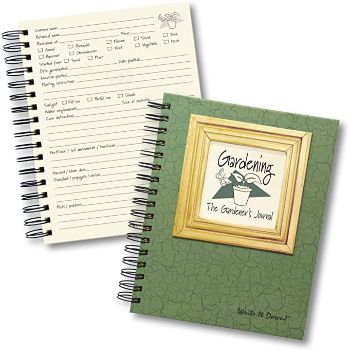 Track and monitor their gardening progress efficiently by using this journal.
It will be a fantastic way to document their priceless knowledge about gardening that can be passed onto the next generation.
22. 12 Herb Seeds Variety Pack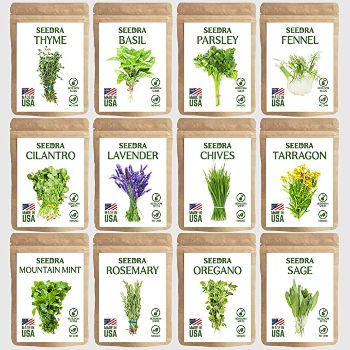 There's no such thing as having too many plants! Give them this herb seeds variety pack to add to their growing plant collection.
Some seeds included in the pack are basil, thyme, and lavender.
Technology Gifts to Keep Them in the Loop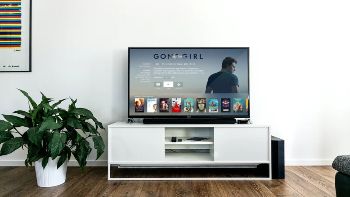 Watching Netflix is a great way to bond and spend quality time with your great grandparents. Let them in in your favorite movie or series and you'll have a new Netflix buddy in no time.
24. Password Book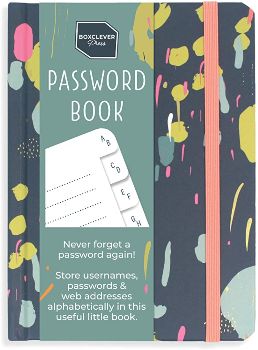 Is your great grandparent tired of clicking "forget password" over and over again? Make their transition to the digital world smoother with this handy password book.
The book has alphabetical tabs to keep their login details organized and secure. This gift also comes in four beautiful patterns.
25. Web Camera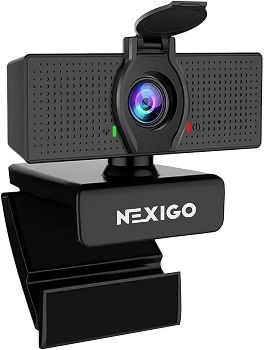 For great grandparents who live far away but want to keep in touch with their great grandchildren regularly, this web camera will be their new favorite tool.
It features an HD 1080P camera with a built-in noise-cancelling microphone that will enable them to have meaningful and clear conversations.
26. Fitbit Versa 2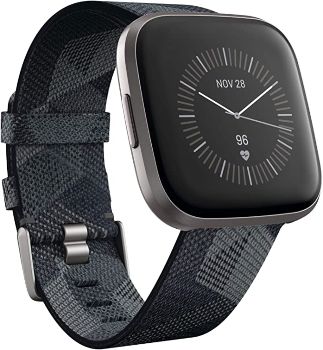 This multifunctional watch will help them in their daily tasks and endeavors.
The smartwatch will also keep track of their daily health performance such as heart rate, calories burned, and sleep time. Plus, it looks chic and stylish!
27. TCL Smart TV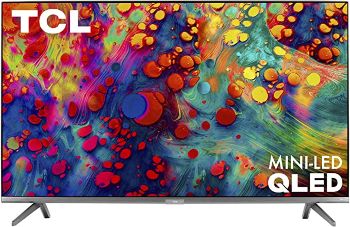 After years of backbreaking work, they deserve to relax and be treated like royalty.
This 55-inch 4K UHD smart TV will make them feel like a true queen or king. It's an incredible TV that will give them an optimal viewing experience without breaking the bank.
Books They'll Be Sure to Love
28. That Sounds Fun: The Joys of Being an Amateur, The Power of Falling in Love, and Why You Need a Hobby by Annie F. Downs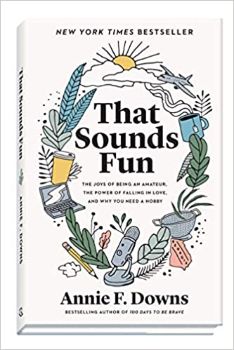 Your great grandparent may think that they have life all figured out. Although they may be filled with knowledge and wisdom, this book will offer new and valuable insights to them. Reading this book will get them inspired to start new hobbies that they'll love and enjoy.
29. Chicken Soup for the Golden Soul: Heartwarming Stories About People 60 and Over by Jack Canfield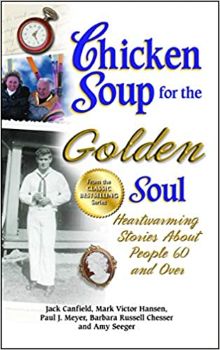 Warm their heart with a collection of uplifting and inspiring stories from this best-selling book.
With seniors in mind, the texts in the book are large which makes it easier for them to read and follow each anecdote.
30. Beat the Boredom Box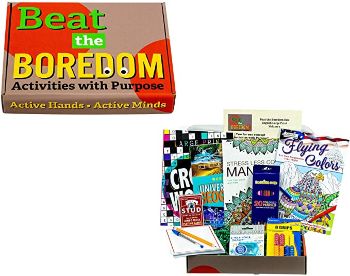 Looking for a present that will challenge and at the same time be fun for your great grandparent? Give them this fun Beat the Boredom Box!
Activities included in the box are coloring books, crossword puzzles, word search, and more!
Wrapping Up The Best Gifts for Great Grandparents
Great grandparents are the best! They spoil, love, and care for their great grandkids unconditionally. Giving them these thoughtful presents will show that you appreciate and love them back.
Have you given a gift to a senior before? What present do you think your giftee will like the most? Share with us in the comments!
Check out this great post about the best gifts you can give an 80 year old woman to get more fantastic gift ideas for a senior.