"5,6,7,8, who do we appreciate?"
Here are some awesome cheer coach gifts to show your gratitude to your favorite leader! Cheerleading coaches deserve all the recognition in the world because they want what's best for the team and push them to greatness.
That's what puts cheerleading coaches at the top of the best coaches tier, so read on to give your coach the surprise of their life.
17 Cheer Coach Gifts They'll Actually Use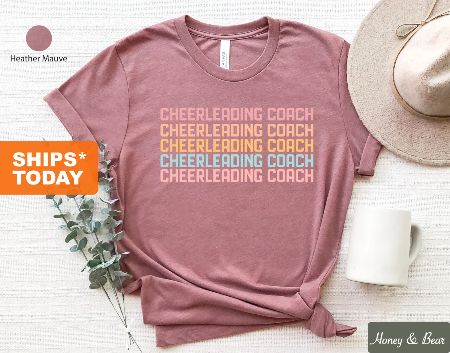 Cheer coaches are cheer coaches through and through even if they're in the stadium, mall, or at home. Because for them being a coach is more than just a job, it's also a calling.
Let them show the world how proud they are of their profession with this chic shirt.
2. Cheer Coach's Tote Bag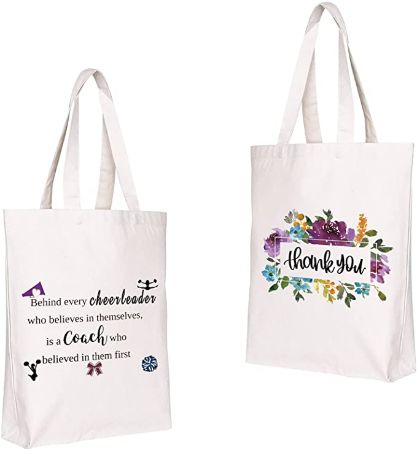 Cheerleading wouldn't be the same without your team, cheer practices, and of course, your coach, so don't forget to tell them how much they mean to you as you close this chapter of your life.
This tote bag is not only cute but also features a sweet letter dedicated to your coach. Reading this will melt their heart (and make you their favorite cheerleader ever).
3. Cheerleading Coach Pullover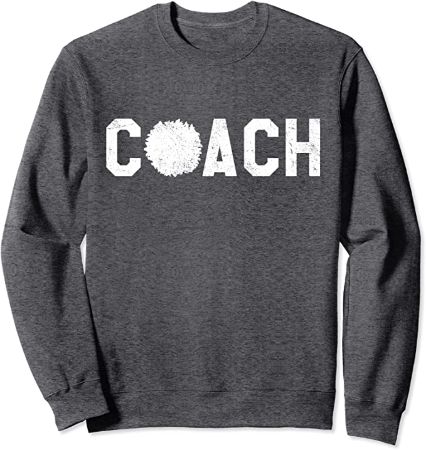 Running out of plain old sweatshirts? This gift will spice up their closet!
Your coach will be able to rock this sweatshirt with leggings, pants, or a skirt. The fit and feel of this are great, too so you can't go wrong with this one.
4. Coach Accessories Bag with Mirror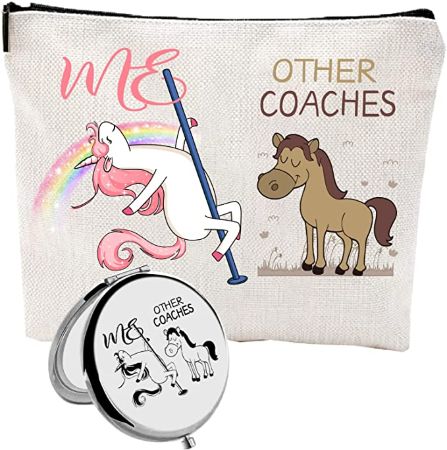 Other coaches are okay but your cheer coach is out-of-this-world magnificent.
Tell them how one-of-a-kind they are with this matching pouch and mirror. This relatable pouch is spacious as well so they'll be able to keep all of their cheer practice essentials in it.
5. Cheer Coach Notebook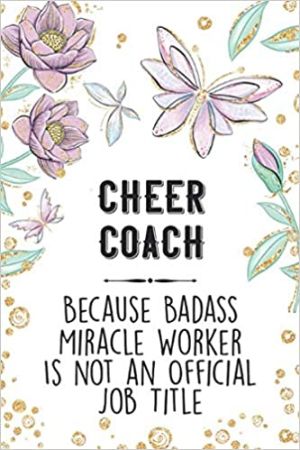 They say that inspiration can strike in the most unlikely of places so it's important to have a notebook at all times.
This floral notebook is the best place to jot down their thoughts, schedules, and ideas for the team. Who knows, maybe your coach's next idea will land the team on the championships.
6. Mini Megaphone Bullhorn with Siren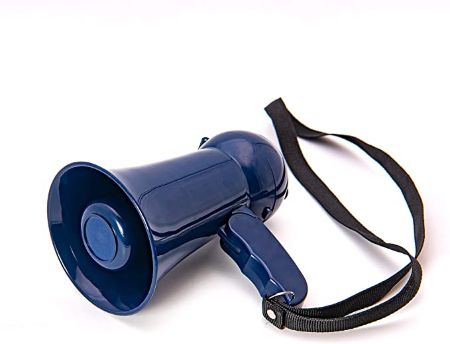 Grab everyone's attention in an instant with the help of this megaphone. Plus, it's portable, functional, and convenient.
Your favorite coach won't have to endure carrying around a huge megaphone all day for the team to be able to hear them. I'm sure that they'll thank you for this useful gift (and you can thank me later 😉 .
7. Best Coach Ever Coffee Mug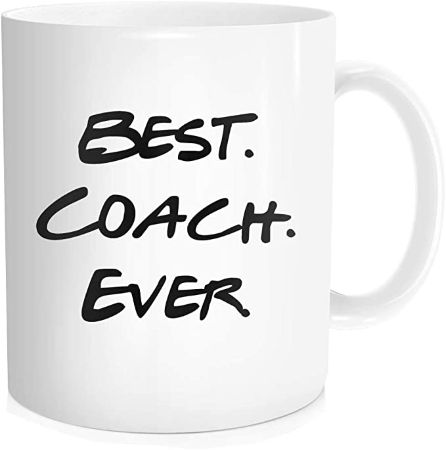 Your appreciation and admiration for your coach will be as clear as daylight with this mug. (*Monica's voice* Can it be any clearer?!)
Check this out for more Friends TV show gift ideas.
8. Fila Rolling Duffel Bag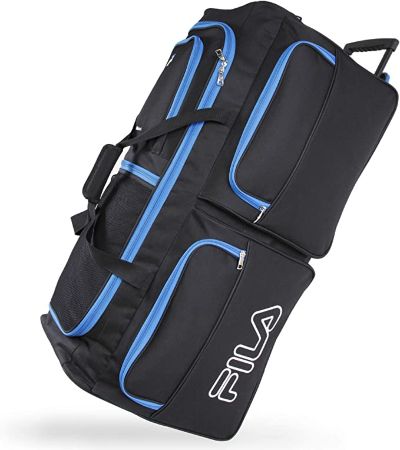 This Fila duffel bag will come in handy for competitions, out-of-town trips, and vacations. The bag is very spacious and has wheels that will be useful in case the load becomes too heavy.
Plus, it has multiple zippered pockets and an internal handle system that will ensure its durability. It comes in two colors: black and gray.
9. Thank You for Being Awesome Tumbler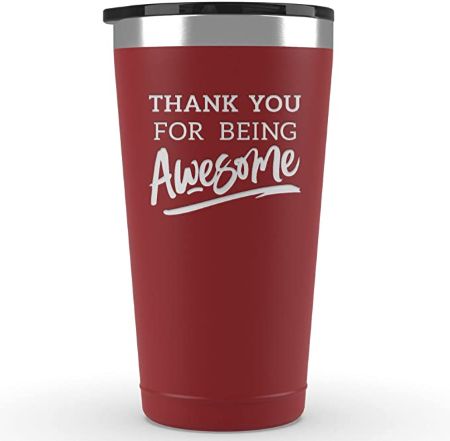 Sometimes it only takes this tumbler and some coffee to brighten up someone's day.
Give this cool tumbler to your coach for an awesome day everyday.
10. Cheer Coach Necklace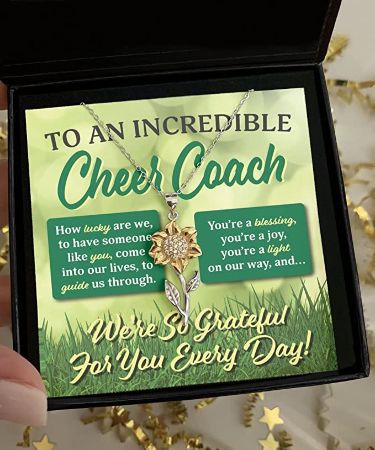 Sunflowers symbolize cheeriness, happiness, and brightness—just like your amazing cheer coach.
Remind them how they make the people around them happier and livelier through this beautiful necklace. The sunflower necklace is handcrafted and made from 14k white gold which makes it more special and heartfelt.
11. Essential Oils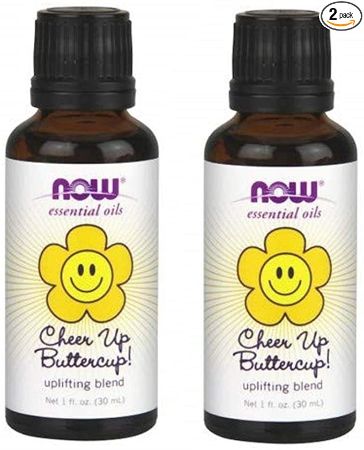 In dire need of some me-time? Prepare the essential oil diffuser and place a few drops of this gift for a relaxing and satisfying self-care time.
Each box contains two bottles of Cheer Up Buttercup to last them a couple of months. Want to be extra? Why not add this diffuser, too!
12. Shower Steamers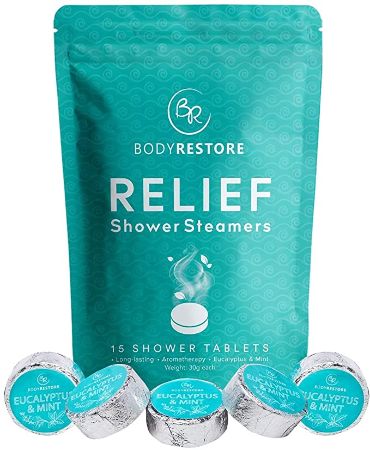 It's the simple things that can turn a bad day into a good one. After a long day of coaching, taking a long shower coupled with these shower tablets will effectively remove the day's blues.
Plus, it helps in removing nasal congestion, stress, and fatigue (common symptoms experienced by hardworking coaches).
13. Stainless Steel Whistle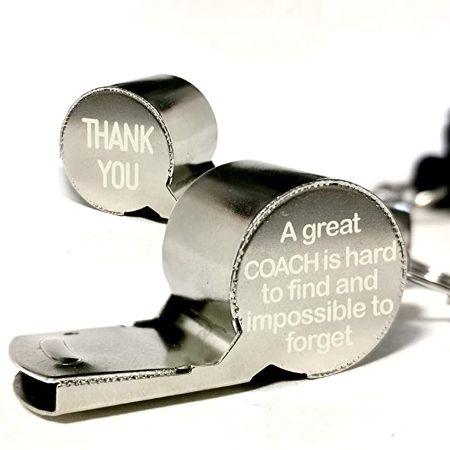 Even gifts that may seem trivial become so much more meaningful when it's accompanied by a note (engraved message) and given by someone special (their athletes).
This durable whistle will be helpful in the job of your cheer coach. It also comes with a lanyard so they won't misplace or lose your gift.
14. Designer Lap Desk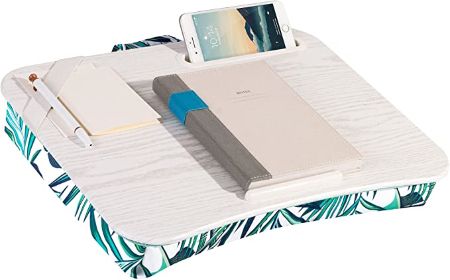 Conveniently work anywhere with this cute lap desk. Your hardworking coach will like this present since it's practical and easy to carry around. It can hold a notebook, phone, and even a 15-inch laptop.
Choose from the nine pretty designs available that will match their style.
15. Attendance Book for Sports Coaches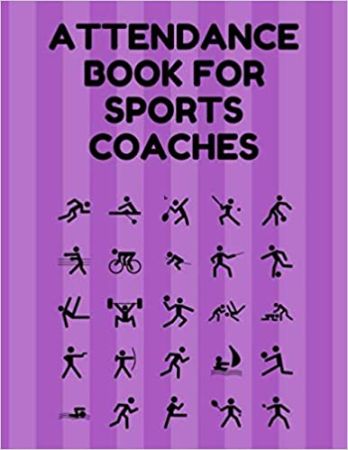 Has checking attendance always been a hassle to your coach? It's understandable since keeping track of all the athletes every practice can be tiresome.
That will no longer be a problem thanks to this handy attendance checker. It's specifically made for coaches that have unique pages that will help them track and record every practice with ease.
16. Dual Sided Storage Case and Organizer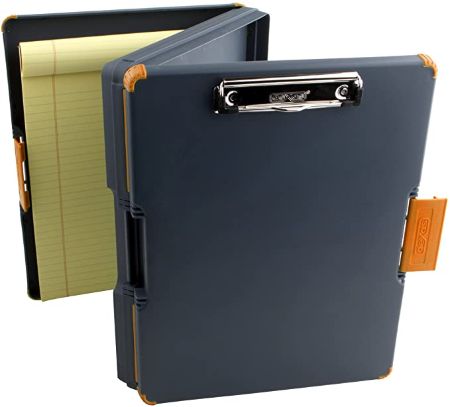 Here's a great organizer for their notes, schedules, and papers. Your coach won't have to worry about their notes getting ruined by water or sauce since it's waterproof.
Brownie points for the extra storage since this clip case has not one, but two full-sized compartments.
17. The Essential Vince Lombardi: Words & Wisdom to Motivate, Inspire, and Win by Vince Lombardi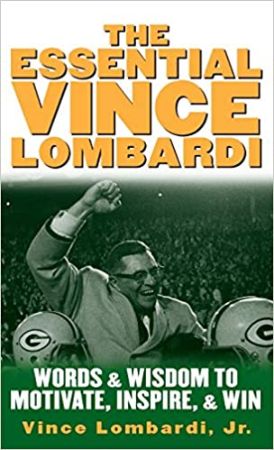 Did you know that the winner of the Super Bowl gets to take home the prestigious Lombardi trophy? That's right, it's named after the famous American football coach.
This book covers the struggles, successes, and wisdom of Vince Lombardi, Jr.. Even cheer coaches will learn something and get inspired by this great book.
5 Personalized Cheer Coach Gifts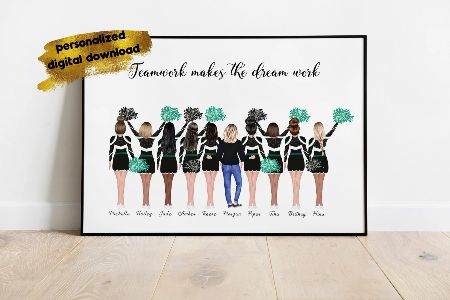 Level up your team photo and have it made by an artist like this one from Domino Design Studio.
You can fully customize the art piece and choose the hair colors, uniforms, and pompoms. And the best thing? It's affordable and a one-of-a-kind present (just like your team)!
19. Signature Card for Sports Coach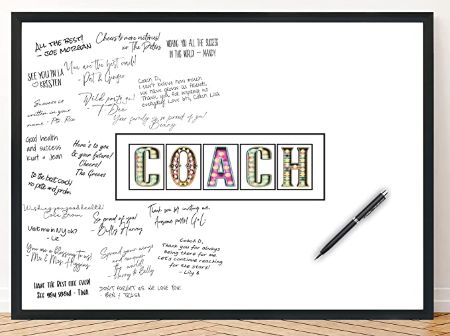 If you're aiming for a classic and priceless present, then this signature card is the way to go.
Have the whole team write a message to your coach to thank them for a great season or year. Don't forget to add a frame to safeguard this masterpiece.
20. "Thanks, Coach" Picture Frame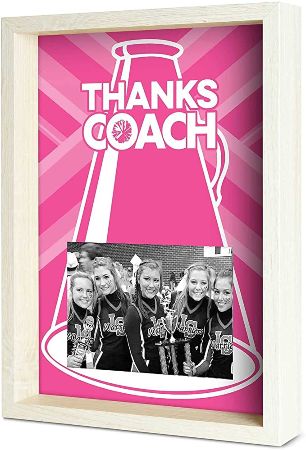 Thank the reason behind your success as a cheerleader by giving your coach this pretty picture frame.
It's a thoughtful gift that will be a nice addition to their office. Plus, it will remind them of the best cheerleader (aka you) they've trained even after you graduate.
21. Customizable Snow Globe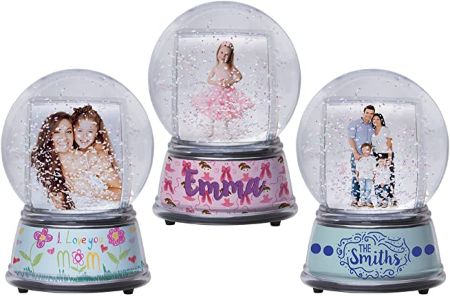 This snow globe will be a fantastic choice for a more unconventional gift for your cheer coach: it's unique, dreamy, and beautiful. I'm sure that you'll be the first athlete to give them a customized snow globe as a token of your appreciation.
Perfect 10 Cheer Coach Gifts
These amazing presents will get a perfect score from your recipient. They are excellent gifts for cheer coaches that they'll be able to appreciate and use in their everyday job.
Here are more exciting gift lists just for you: