Hedgehogs are fun and lovable creatures, so it's no wonder people fall in love with this cute animal.
The internet is filled with adorable hedgehog items— from shirts to decor and even toys that make it difficult to find the best gift a hedgehog fan will love and enjoy.
To make the search easier, I've compiled a list of the 26 best hedgehog gifts you can find online. Read on for an insider look at what hedgehog fans need and want.
1. Measuring Cups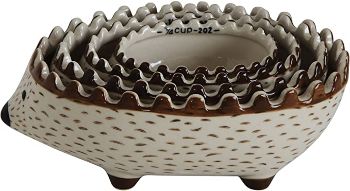 For hedgehog fans who love to bake, these unique measuring cups are THE gift for them!
These four measuring cups are hand-painted and include 1/4, 1/2, 1, and 1 ½ cups that are useful for all their cooking needs.
2. Fun Socks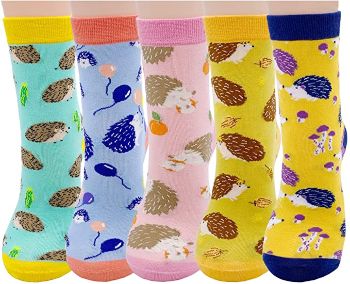 Socks are always a fantastic gift choice because they're cute and practical! These socks have hedgehogs printed all over them, which is a big bonus for hedgehogs collectors and fans.
3. Journal Notebook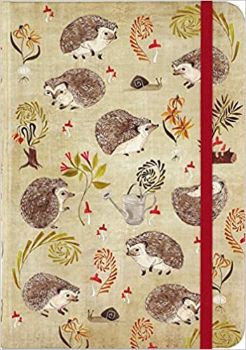 Indulge your giftee with a high-quality journal that will help them organize their thoughts, ideas, and feelings.
This functional journal features 160 lined pages and an elastic band closure. Your giftee will also be thrilled with the silver foil accents and embossed hedgehogs design of this journal.
4. Solar Outdoor Lights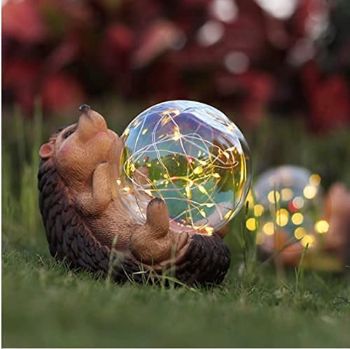 Turn their backyard into a magical hedgehog paradise with this outdoor solar light that uses solar power to function. It's not just a charming garden statue, it's earth-friendly as well!
5. Hedgehog Planter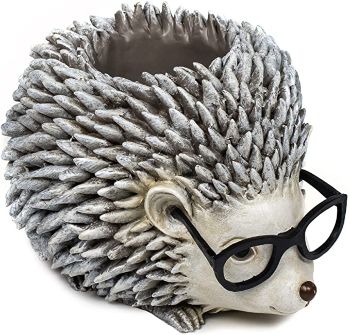 Give their succulents a fabulous new home with this hedgehog pot! It's made with resin and stone, so it's durable and will look great in their space. This pot also contains a planting hole to ensure proper drainage.
6. Iron Carved Hedgehog Sculpture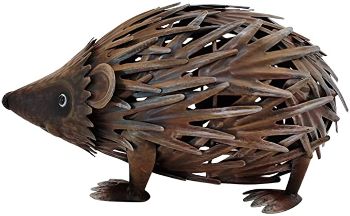 If you're looking for a one-of-a-kind piece to add to their hedgehog collection, then this sculpture is perfect. It's made with exquisite craftsmanship and is weather-resistant, so it can be displayed indoors or outdoors.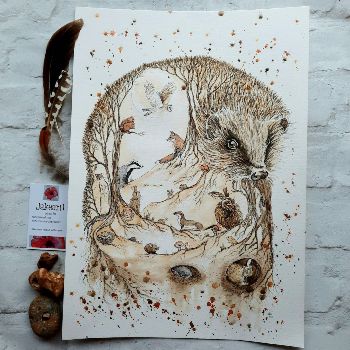 But if you're looking for more traditional decor, then this print is the way to go. This is a beautiful watercolor illustration of a woodland scene with a hedgehog as the main subject.
8. Hedgehog Pen/ Pencil Holder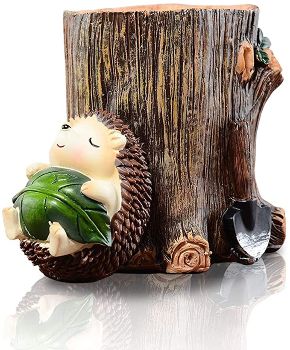 Their workspace should also reflect their love for these lovable creatures, and that can be achieved with this adorable pen holder.
9. Phone Holder Stand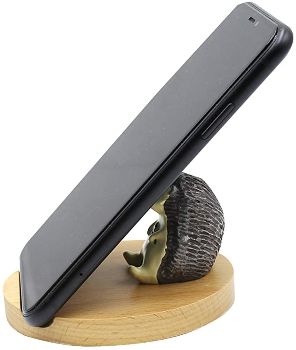 A cute phone holder is a great gift for any hedgehog fan. Aside from being adorable, it will also prevent their phones from getting scratches.
This sturdy and practical holder is suitable for both androids and iPhones.
10. Hedgehog Wine Glass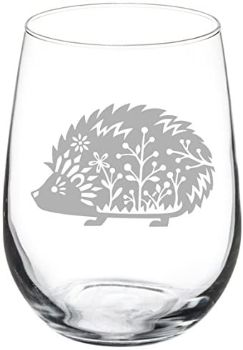 This wine glass will be their new favorite glass to unwind with after a long day. Choose from three sizes (10 oz, 17 oz, or 20 oz) and styles (stem or stemless).
11. Hedgehog Print Laundry Basket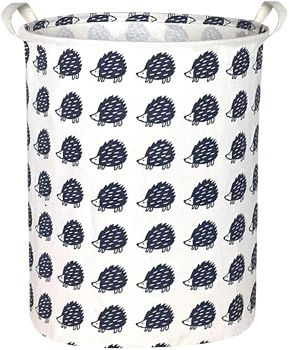 This hedgehog laundry basket will convince them to do the laundry even if it's their least favorite chore. It's made with waterproof and durable fabric and features two handles for easy carrying.
It can also function as a storage basket or toy organizer.
12. Hedgehog Print Storage Basket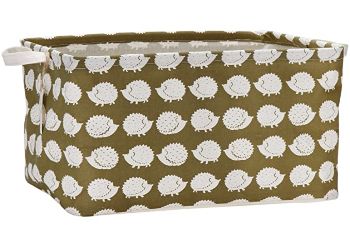 Does your giftee have a lot of hedgehog collectibles scattered all over the place? This collapsible storage bin will protect and keep their items neat and organized.
13. Travel Cosmetics Bag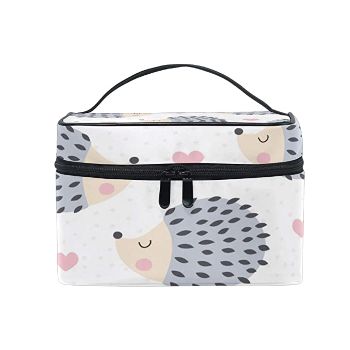 Makeup enthusiasts will love this pretty cosmetics bag! With this bag, they'll have a perfect portable organizer that contains all their makeup essentials. It's a cute present that will help in making them feel and look beautiful.
14. Crossbody Cell Phone Purse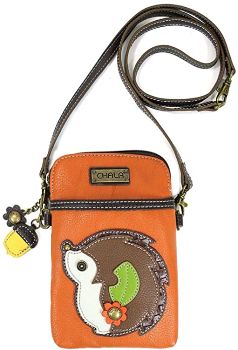 This chic purse will look good with any of their outfits. It's also handy since it can fit a phone, keys, and credit cards.
Plus, Chala Handbags donates 5% of their annual profits to Heart and Home Animal Rescue Foundation, so you'll make your giftee and rescue animals happy with this hedgehog gift.
15. Canvas Reusable Tote Bag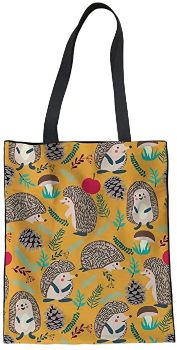 This is perfect if they need a spacious bag that's more suitable for shopping, travelling, and everyday use. The stitching is impeccable, so it's sturdy and can carry heavy items.
16. Hedgehog House Slippers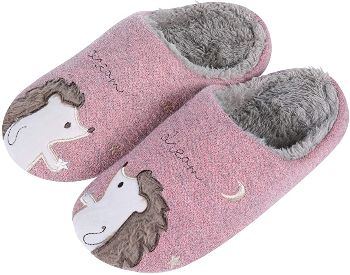 These house slippers are a good example of a present that your giftee will love and use on a daily basis.
They're cute, comfy, and safe, making them a great housewarming present for hedgehog lovers.
17. The Hedgehog: An Owner's Guide to a Happy Healthy Pet by Dawn Wrobel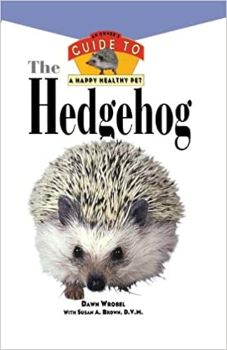 Is the hedgehog fan in your life planning on getting a hedgehog as a pet? This guidebook will be the best gift for them!
It contains everything they need to know about hedgehogs and how to be a great pet owner.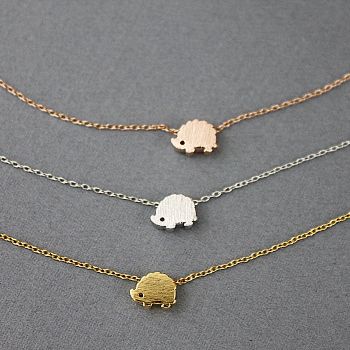 This charm necklace is a cute and subtle way of expressing their adoration for hedgehogs.
It's available in three variations (gold plated, silver plated, and rose gold plated) and four lengths (15-18 inches).
19. Medicine Organizer Box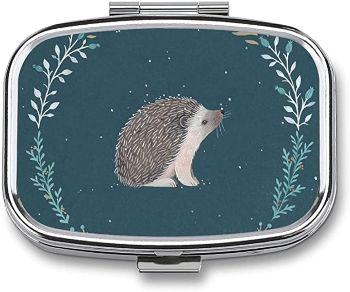 With this pillbox, your giftee won't forget to take their prescriptions since it's compact and will easily fit in a handbag or pocket.
It also features an easy open and close button, making it a great gift even for a child or a senior hedgehog fan.
20. Hedgehog Stacking Mugs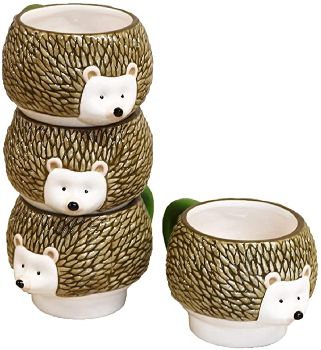 Any hedgehog fan will be psyched to add these cute stacking mugs to their collection! The set includes four 12 ounce mugs with a unique embossed design that are perfect for use and display.
21. 3D Hedgehog Coffee Mug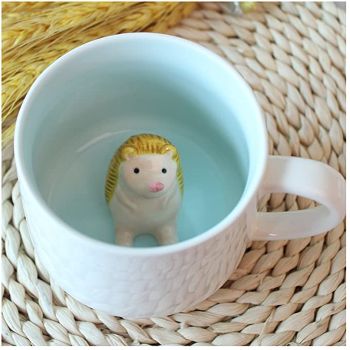 Welcome each day with a smile with this 3D hedgehog mug! It's a cool mug for drinking coffee, tea, or chocolate. The mug makes the hedgehog look like it's chilling and having a great time in any drink!
22. Airpods Hedgehog Silicone Case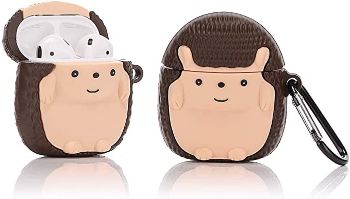 Level up their AirPods with this kawaii silicone case! This offers a perfect fit for AirPods gen 1 and 2. It'll also provide full protection since it's dustproof, scratchproof, and shockproof.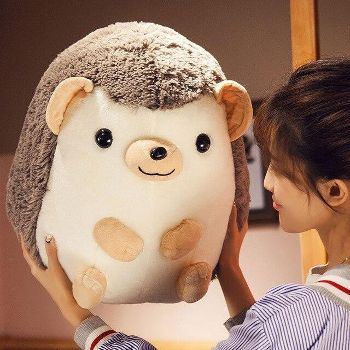 If your giftee loves movies and binge-watching, this hedgehog plush toy will be a great gift for them since it's the perfect size for cuddling!
It will also be a great source of comfort and relaxation whenever they're feeling under the weather.
24. Douglas Spunky Hedgehog Plush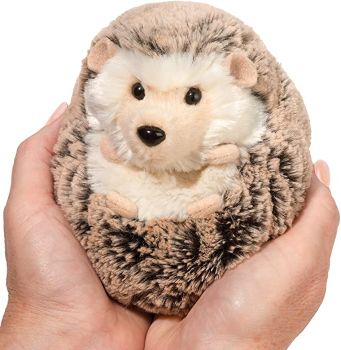 For fans who have limited space, this little hedgehog is the one for them! It's easy to carry wherever they go since it's compact and fits in the palm of a hand.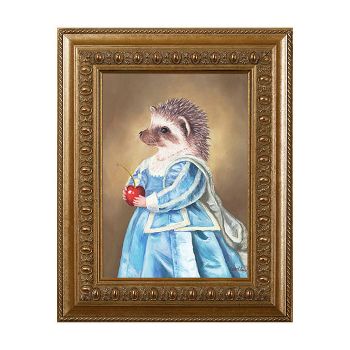 Magnets may not be the first gift idea that pops into mind when thinking of the best hedgehog gifts, but this Mrs. Hedgehog magnet will change your mind since it's classy, looks antique, and is functional!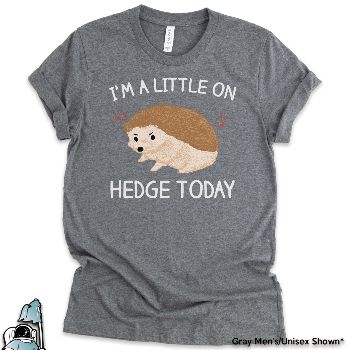 Your giftee may have a ton of hedgehog shirts, but this one is for keeps. This witty shirt is made from 100% ringspun cotton, so it's super soft and comfortable.
Don't worry – if they're more of a hoodie person, this design is also offered as a hoodie!
Adorable Hedgehog Gifts for Everyone!
There you have it – the most adorable hedgehog gifts to give to a hedgehog owner and fan! Aside from being cute, these items are also functional, so I'm sure your recipient will love whatever you picked on the list.
Are you also a fan of hedgehogs? Which item of these hedgehog gifts do you think your giftee will like the most? Share your thoughts in the comments below!
Looking for more adorable presents? Check out these cute llama gifts!