Magic: The Gathering (MTG for short) has been a thing since 1993. In fact, it's currently the most popular global card game, played by numerous people on a daily basis.
Thanks to its popularity, there are quite a lot of gift ideas for Magic: The Gathering lovers.
I've compiled a list of 21 Magic: The Gathering gifts, ranging from the cards themselves (of course) to MTG accessories, to help you choose the best gift for the MTG player you know.
7 Magic: The Gathering Gifts for Players
They surely already have tons of cards in deck boxes that never see play anymore. Nevertheless, here are 6 Magic: The Gathering card-related gifts for players of the game.
1. Magic: The Gathering Game Night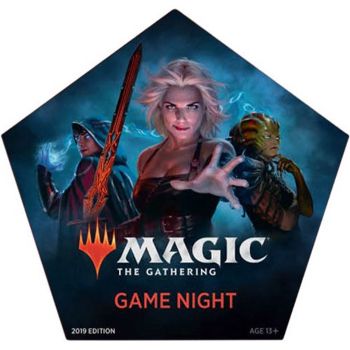 While they might not use some of the cards in this kit competitively, this is a great gift to get non-MTG playing friends into the game. It's also a nice ice-breaker to bring out during game nights.
This kit has 5 pre-made, beginner-friendly decks that teach the basics of the game.
2. Worlds Smallest Magic: The Gathering Duel Decks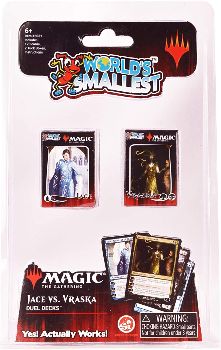 A novelty gift that's sure to result in some good laughs, these miniature decks are fully playable! Magic: The Gathering lovers can spice up Friday Night Magic with these tiny yet functional playing cards.
3. Magic: The Gathering Signature Spellbook: Gideon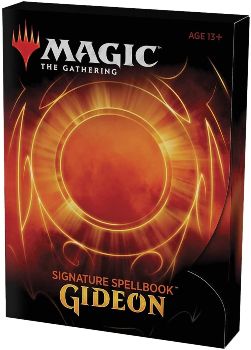 Gideon Jura is one of the more well-known planeswalkers whose spellbook is still readily available from retailers.
Any Magic: The Gathering lover will appreciate this gift that includes eight cards, a bonus foil, amazing new art, and alternate frames. Perfect for players and collectors alike!
4. Strixhaven Draft Boosters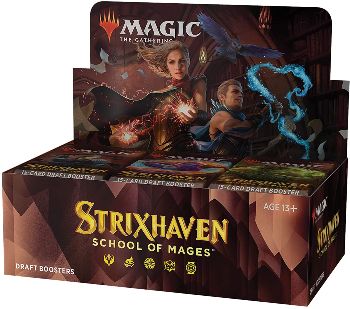 As of this writing, Strixhaven is one of the latest booster sets in Magic: The Gathering. Your MTG player will love receiving a booster box of a current set, especially because this booster box contains 36 packs – that's a total of 540 cards!
5. Modern Horizons II Bundle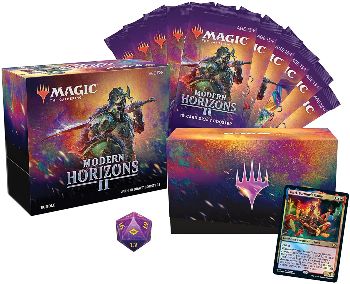 Or get them the latest bundle set (as of this writing). This bundle includes 10 Modern Horizons II draft boosters, a card storage box, and a foil art promo card.
This set also includes reprints of older cards, so players can use them again in the modern format. Collectors who missed out on these older cards will also love the chance to get newer and updated versions of them!
6. Strixhaven Commander Deck Bundle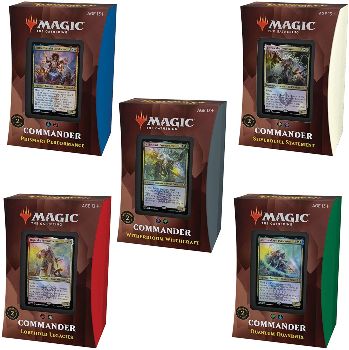 For those that play commander (another popular MTG format), Strixhaven has preconstructed commander decks. If you're not sure which commander or color your Magic: The Gathering player prefers, get all of them!
With all five decks in their arsenal, players can play as is or customize their hands with additional cards to beef up each of the decks.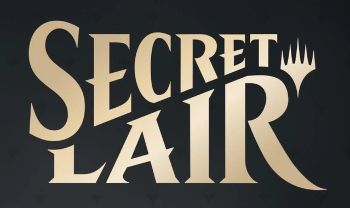 A bit controversial and mostly targeted at collectors, giving a Secret Lair drop would require more planning on your part.
To get a drop, you'll need to sign up on the official Secret Lair website to get notified when one will be available. Once the preorder window opens up, you'll have a limited time to grab a drop. After that window closes, it's gone for good.
The drops are usually really cool alternate arts of existing cards or completely new cards such as the Walking Dead collaboration. They can get quite expensive in the secondary market, so your best bet is to try and grab one directly from Secret Lair!
9 Useful Magic: The Gathering Accessories
Typical Magic: The Gathering decks can be assembled for as low as $25 and can go up to $800 (or more). These next few accessories can help players enhance gameplay and protect valuable cards.
8. Life Counter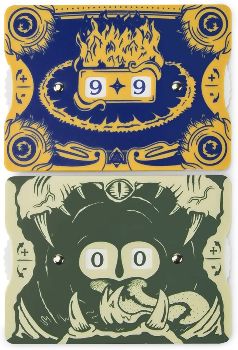 In Magic: The Gathering, each player has a life total (usually 20 depending on the format). Give them this life counter or two to keep track of how much their life, or their opponent's life, remains.
9. Dice Counters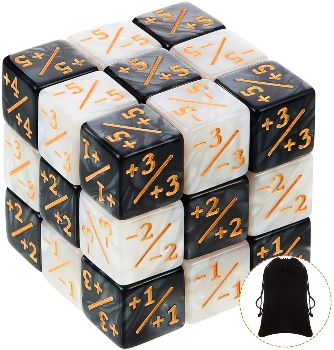 Another thing to keep track of during the game are the pluses and minuses to an MTG player's creatures on the field. Give them this 24 dice counter set they can put on top of their cards to remember their creatures' values.
10. Dice Set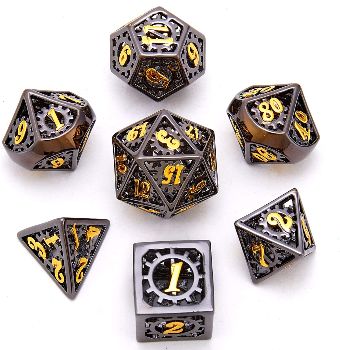 If they like to keep things simple, then give them this dice set! Dice aren't only useful for tabletop RPGs. They can be used as a life counter or other counters used during the game.
Players can use this dice set when they play other board or tabletops games (such as D&D).
11. Dragon Shield Card Sleeves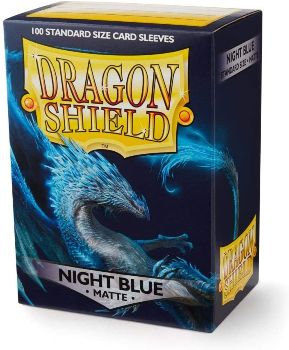 Of course, an important accessory in an MTG player's kit are card sleeves to protect their cards from unnecessary damage while playing.
Card sleeves will keep precious mythic or limited edition cards safe from scratches, dust, and other damage that might occur.
12. Inner Sleeves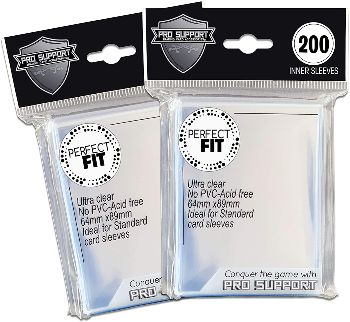 For even more added protection, these inner sleeves are key. Inner sleeves are thinner sleeves that are meant to seal a card inside an outer sleeve.
Inner sleeves further protect cards from dust and can sometimes protect them from water!
13. Card Binder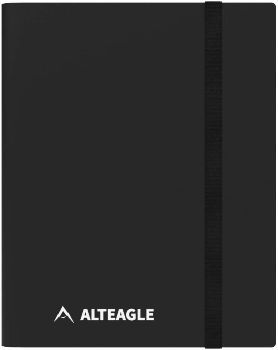 For the Magic: The Gathering card collector who doesn't play, this card binder will allow them to show off their wonderful collection to friends and other players in a neat and organized way.
14. Ultra Pro Satin Tower Deck Box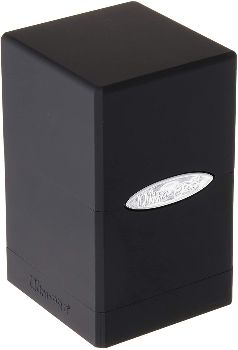 To keep their cards safe wherever they go to play, MTG players would require a deck box. A popular option is Ultra Pro's Satin Tower. This sturdy and portable deck box holds up to 100 double-sleeved cards (inner and outer sleeves)!
It also has a compartment at the bottom to hold dice or other small gameplay accessories.
15. MTG Mana Playmat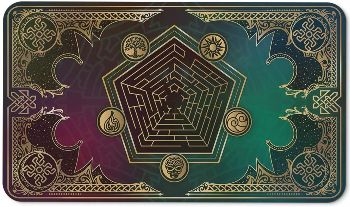 Enhance the ambiance of their match with this lovely MTG mana playmat that further protects playing cards regardless of the surface they play on. You can never be too safe!
16. Playmat Tube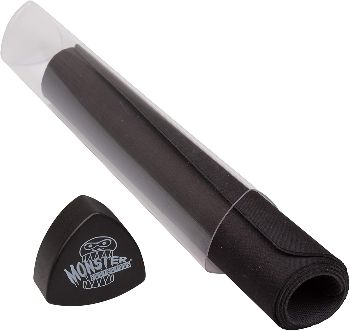 Protect the playmat that protects their cards from surfaces with this playmat tube. The triangle shape ensures the playmat doesn't roll off any surfaces. It's quite durable and can be easily transported from venue to venue.
5 Magic: The Gathering Lore Gifts
These last 5 MTG gifts will bring a smile to any player or collector's face, especially those who love the characters and the lore of this game.
17. MTG Heat Sensitive Mug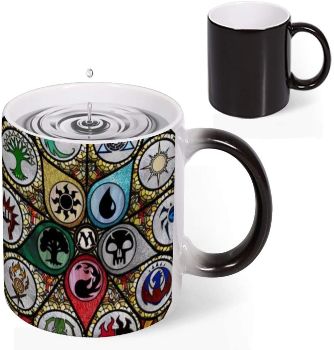 Pour that MTG friend of yours a drink in this heat sensitive mug and watch the magic happen! This mug will go from black to revealing iconic colors and logos of the game when it comes in contact with a hot beverage.
18. Agents of Artifice (Magic: The Gathering: Planeswalker Book 1) by Ari Marmell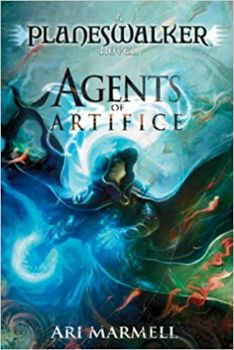 For players who love MTG lore or are interested in it, here's a great book. This book focuses on the origins and coming of age tale of Jace Beleren (a well known character in MTG lore).
This book is great for Magic: The Gathering fans to delve into Jace's journey and his interactions with other key characters from the game.
19. Funko POP! Jace Figure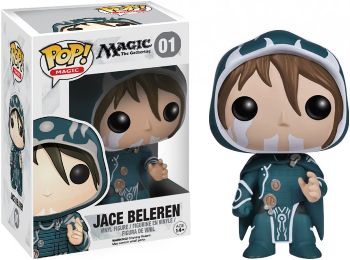 Continuing the Jace trend, here's a Funko POP! you can give Magic: The Gathering players of the mind mage himself. Funkos are great and cute figures to have, and this is no exception, especially for die hard fans of the game.
20. Chandra Nalaar Figure
Aside from Jace, Chandra Nalaar is another well known planeswalker and key character in the game's lore. If your MTG player is not a fan of cute Funko POP! figures, then give them this detailed figure of one of the most popular pyromancers in the game.
21. MTG Arena of the Planeswalkers Game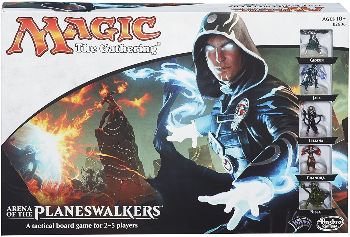 This is a Magic: The Gathering board game for the player you know who needs a break from the traditional card game. Gameplay is somewhat the same with mechanics from the card game combined with mechanics from tactical strategy games.
This game is a lot of fun for 2-5 players to battle it out with certain MTG elements, but in 3D with a map and figures.
Magic: The Gathering Gifts for Casual and Hardcore Fans
Whether they're casual fans of the game or hardcore competitive players, you'll be able to find Magic: The Gathering gifts for any fan of the game here.
Do you know someone who plays MTG? Have you tried to play the game? Let me know in the comment below!
If you have a friend who also enjoys playing Dungeons & Dragons, check out my gifts list for D&D players!