Ruby is well-known for a lot of things.
First, this red gemstone is a favorite accessory of women because of its breathtaking appearance and prominent beauty.
Second, it's also the birthstone for the zodiac sign Cancer and is considered to be one of the most durable stones on the planet.
Third, couples who have been together for more than 40 years celebrate their ruby anniversary.
Rubies mean different things to different people making them a sought-after gift for all occasions. So if you're looking for a fancy gift to surprise your spouse, a cool birthday gift, or an unforgettable anniversary present, then these ruby gifts will be a perfect choice.
17 Ruby Gifts
1. Genuine Gemstone Stud Earrings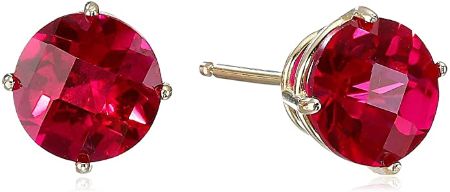 See the glow on your recipient's face as they receive these gorgeous earrings from you. They'll be able to fully maximize the use of these earrings since they're suitable for both casual and formal wear.
2. Ruby Bracelet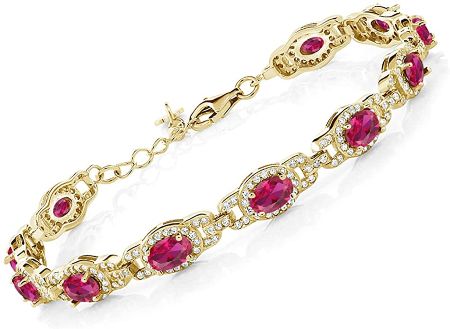 Adorn their wrist with this ruby bracelet as a symbol of your everlasting love. The bracelet also comes with white zirconia that makes it all the more elegant.
It's made with seven inches of 18K yellow gold plated silver with a one-inch extender.
3. Ruby Ring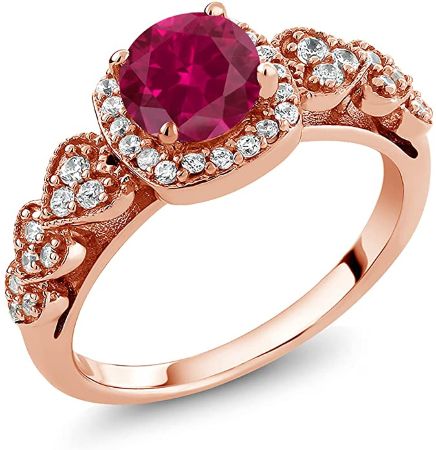 Anyone will swoon over this exquisite ruby ring. A round ruby is placed in the middle of the ring with white zirconia surrounding it. Plus, the rose-plated silver makes the jewelry more irresistible.
Get this ring for your mom, sister, wife, or girlfriend for a present that they won't forget.
4. Glass Jewelry Box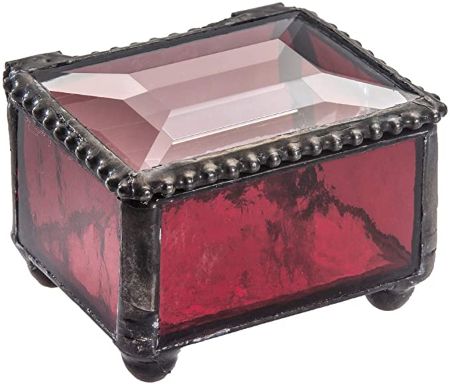 This ruby-inspired jewelry box will be a great gift to keep and organize their accessories in a pretty place. They'll never misplace another earring or ring ever again thanks to this handy box.
5. Hibiscus Flower Charm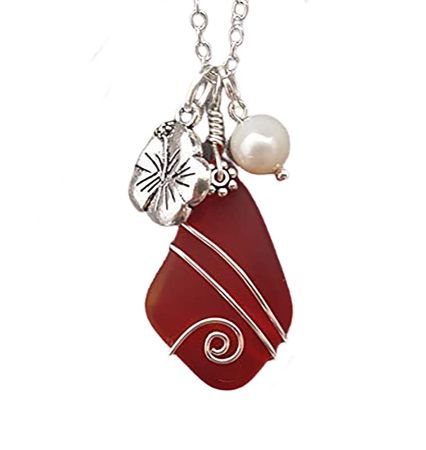 Get this if you're looking for a more casual and chic charm that will remind them of summer. The ruby alone makes this charm great but with the added flower and pearl charm, the gift now becomes extraordinary.
6. Vintage Brooch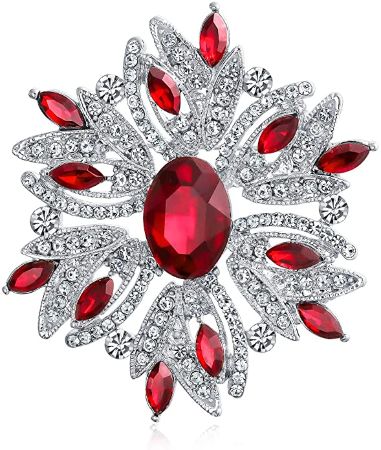 We all know that brooches can elevate any outfit. It makes them look more elegant and sophisticated. And the best thing? It takes little to no effort to put them on!
This brooch is perfect for lazy days when they decide to put on the first clothes they see but still want to look their best.
7. Birthstone Table Decorations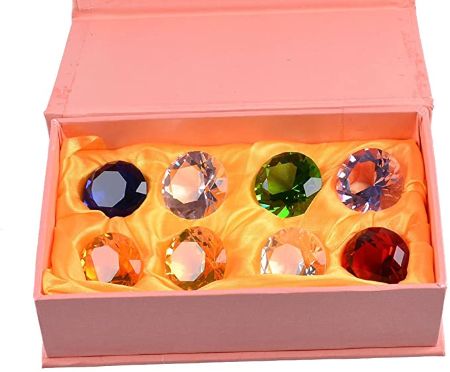 Here's an unconventional yet beautiful decor for their home that will attract positive vibes and good aura. The diamonds are machine polished and have solid colors that will never fade.
Each set contains eight crystal diamonds and a pink gift box.
8. Tealight Holder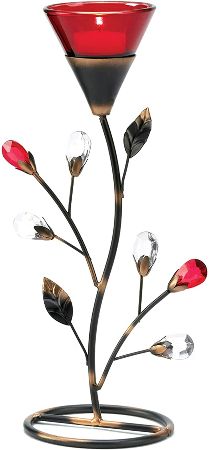 Do you want to know the secret on how to arrange a fantastic date night with the love of your life? Cook a delicious meal, buy them an outstanding gift, and set up the table with this tealight holder.
Follow these simple steps for an unforgettable night for you and your partner.
9. Crystal Aurora Bowl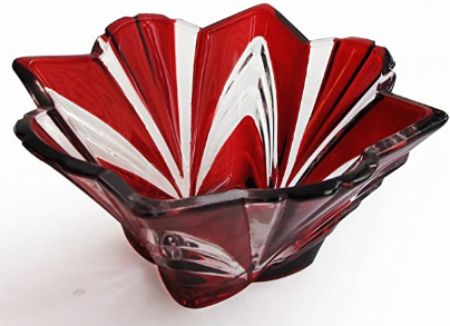 Thank your hostess for welcoming you into their home by giving them this lovely crystal bowl. This will be a great buy since it's the kind of gift that your recipient will surely use since it's useful and aesthetic at the same time.
10. Guardian Angel Car Charm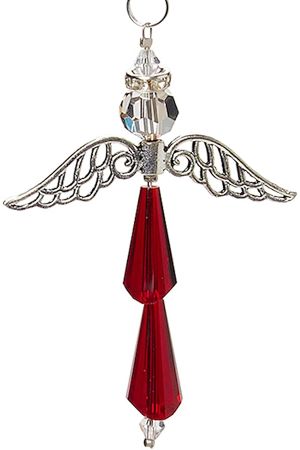 This guardian angel charm will protect your recipient while they're on the road. It will remind them to always drive safely no matter where they are since there will always be someone who's wishing for their safe return.
11. Rosary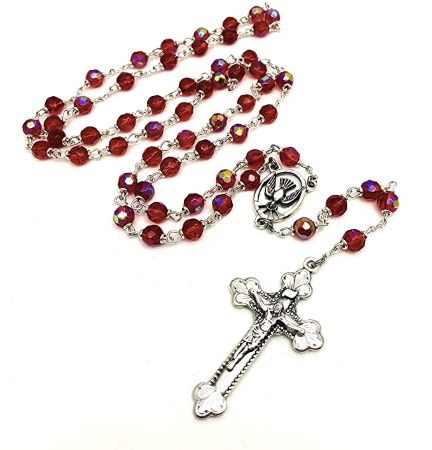 Give them this beautiful ruby rosary to further strengthen their faith. It will be an excellent gift for the religious person in your life for any occasion.
Plus, it's Italian crafted and features a descending dove as its centerpiece.
12. Ruby Stylish Pen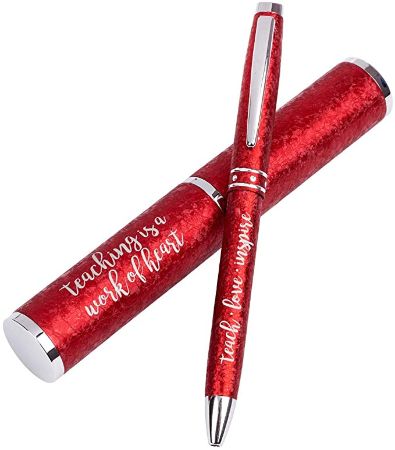 Show your appreciation to your teacher who has always been patient and kind to you through this simple yet thoughtful present. They'll know that their hard work is recognized when they see how much their students cherish and admire them.
13. Snowflake Ornament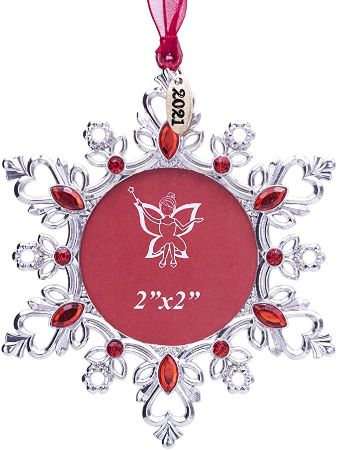 There is a lot to be grateful for even if the year 2021 hasn't been exactly the perfect year. Immortalize the good memories that happened this year by displaying them in this snowflake ornament.
As we welcome another new year, it's always good to look back to the year that has passed.
14. Garden Decor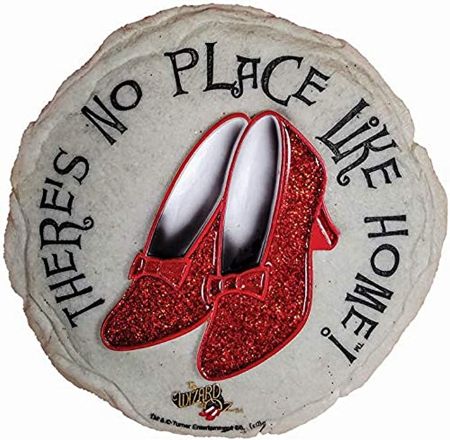 The ruby slippers are arguably one of the most recognizable props in the movie Wizard of Oz. Not only because of their chic appearance but also because of their magical capabilities.
Your recipient will receive tons of compliments once they display this cool piece in their garden.
15. Red Crystal Decor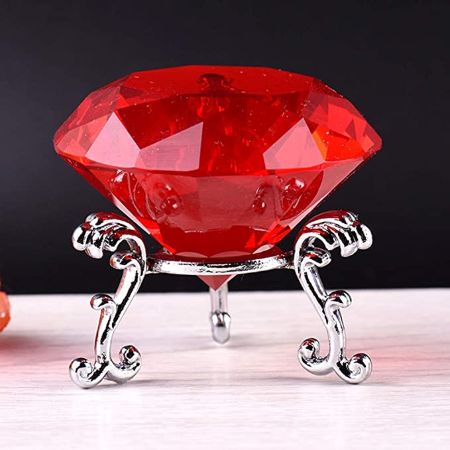 Rubies are extremely expensive. One carat of ruby can cost up to $650.
That doesn't mean that you won't be able to surprise your recipient with this beautiful gemstone if you're on a budget. They'll still get that same ruby feel with this gift but with a much lesser price tag.
16. Hawaiian Ruby Guava Perfume Roll-On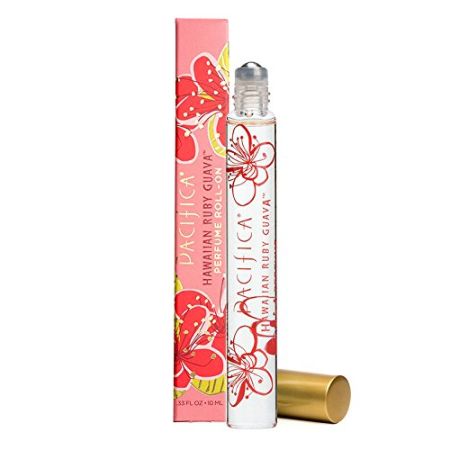 Smell great with a single swipe of this cute perfume roll-on. It's perfect for traveling because of its compact packaging that won't take a lot of space in their bag.
17. Ruby Royale Premium Snack Mix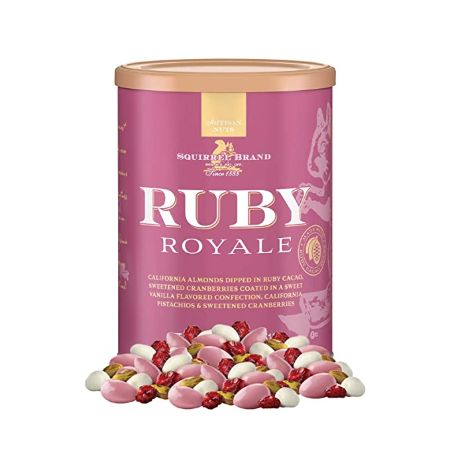 How many people can claim that they've eaten ruby? A few people that now include your lucky recipient!
Kidding aside, this snack mix will be a great gift since it comes with a mixture of brain food such as almonds, pistachios, and more. It's a healthy snack that also looks good and appetizing.
5 Ruby Birthday Gifts
18. Jewelry Set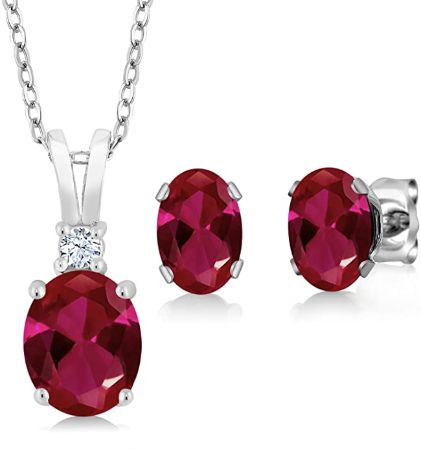 Let them feel appreciated and loved on their special day by giving this glamorous jewelry set. They'll remember your thoughtful gesture every time they wear this lovely set that's suitable for all occasions.
19. July Birthstone Necklace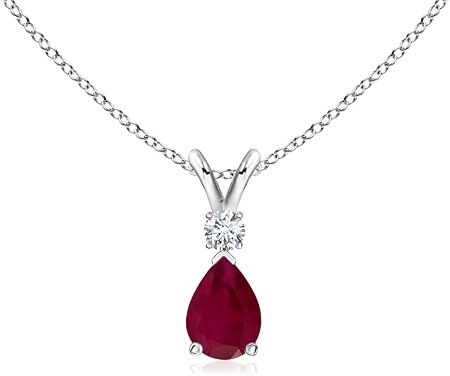 Add this necklace to the jewelry collection of your recipient who just can't get enough of rubies (Who can blame them though). It comes with a ruby and diamond pendant in an 18-inch silver chain.
You'll have the option to choose which among the three chains (rose gold, sterling silver, and white gold) will look best on your recipient.
20. Tiara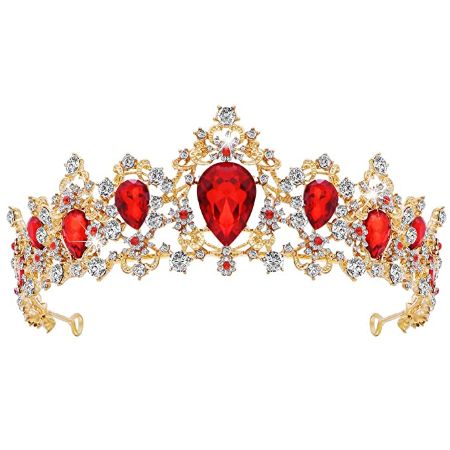 Treat them like royalty and surprise them with their very own tiara on their special day. It's filled with top-class rhinestones that are durable and lightweight.
Plus, the photos of them wearing this tiara will be IG-worthy.
21. Ruby Spice Chai Loose Leaf Tea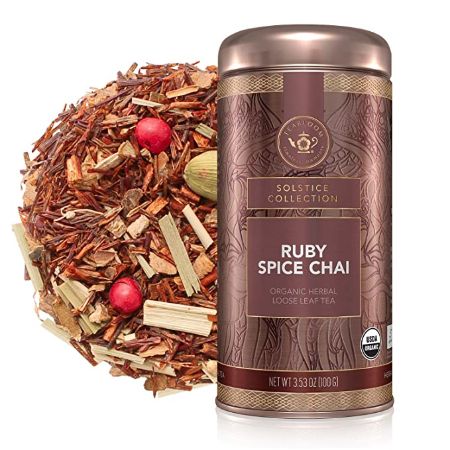 Starting a healthier lifestyle by drinking tea everyday will help them achieve their personal fitness goals faster. Its rich blend contains vanilla, cinnamon, ginger, and lemongrass.
Each canister can make up to 50 cups of tea that will become their new favorite drink.
22. Michael Kors Sexy Ruby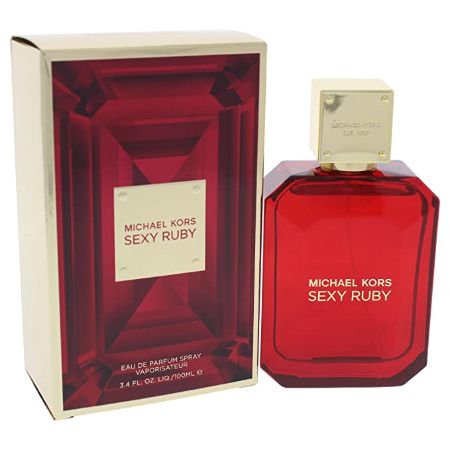 Feel good because they smell good with this Michael Kors perfume. The perfume has a hint of jasmine, rose, amber, and vanilla lily. You'll get a bang for your buck on this gift since one spray can last for up to eight hours.
5 Ruby Gifts for Men
23. Red Crystal Signet Ring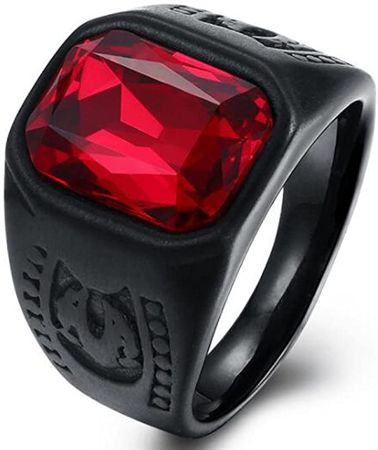 You might think that rubies aren't exactly fit for men. This signet ring will change your mind.
The black band together with the red ruby makes a great combination that will be perfect for men who don't want flashy jewelry. Plus it's hypoallergenic and nickel-free.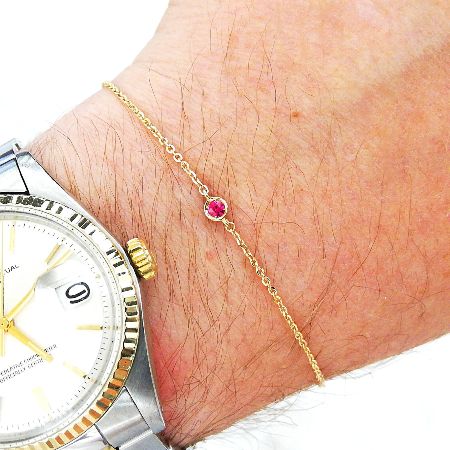 Return the favor to your husband for all the ruby earrings, bracelets, and rings he's given you in the past years with his very own ruby bracelet. It's a nice piece of jewelry that will remind him of how grateful you are to him.
25. Anniversary Sundial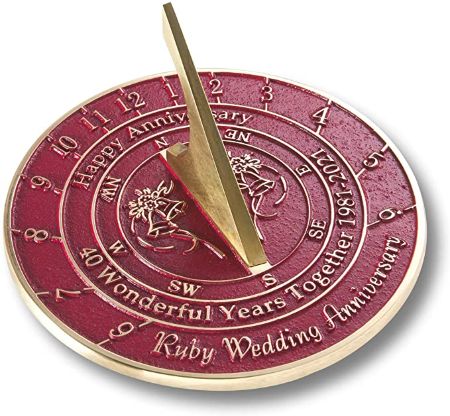 Four decades have come and passed yet you still look forward to each day spent with your spouse.
Mark your 40th year as a happy couple with this sundial. It features premium craftsmanship which guarantees that this gift will last as long as your love for each other.
26. Ruby Anniversary Picture Frame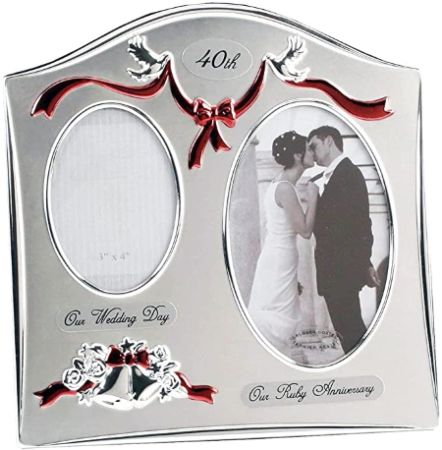 A lot of things may have changed in the past 40 years but one thing still remains true— your undying love for them.
Celebrate your anniversary by reminiscing about your wedding day 40 years ago to where you are now on your ruby anniversary.
27. Cufflinks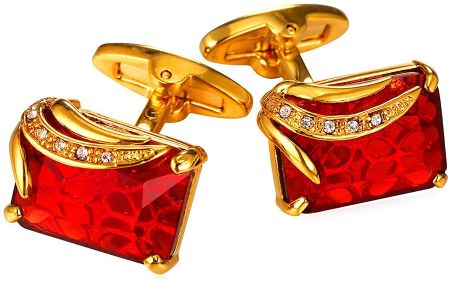 Your recipient will look dapper while wearing these ruby cufflinks. This gift proves that you don't have to spend a lot to look and feel good. All you need is an accessory that will amplify your self-confidence.
Delightful Ruby Gifts for Everyone!
Receiving and giving rubies is an amazing gesture. It shows that you genuinely value and appreciate your recipient. Even though the price may be a little high, the joy your recipient will feel upon receiving your gift makes it all worth it.
Find more amazing gift ideas that are only one click away: