Are you searching for gifts for an Aries woman in your life? Perhaps their birthday is coming soon, or maybe you are the secret Santa of a female coworker born between March 21 and April 19.
Those whose zodiac sign is Aries tend to be fearless, competitive, and very passionate people, unafraid to tackle new challenges headfirst. However, these respectable character traits can sometimes become a problem for Aries, as they become too ambitious or impulsive.
I'll list down 28 exciting gifts, ranging from funny t-shirts and inexpensive tote bags to beautiful pieces of jewelry, perfect for a strong and confident Aries woman.
8 Gift Ideas For Aries Women
1. Preserved Rose Gift For Aries Woman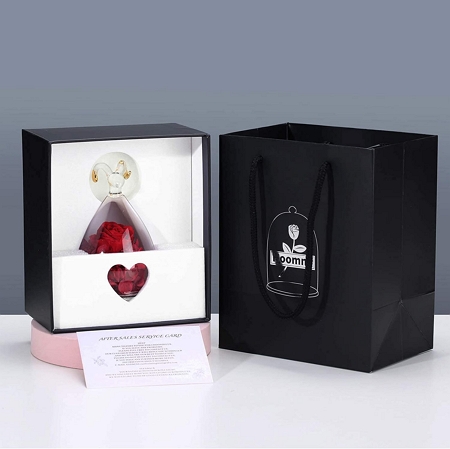 Do you want to avoid buying fresh flowers every Valentine's day? Make a practical decision this coming Valentine's day and get your spouse this preserved rose in a glass.
If you or your wife are a fan of Beauty And The Beast, giving her this gift will mean that you have found your one true love. This romantic gesture will prove your undying love for your spouse.
2. Aries Notebook Journal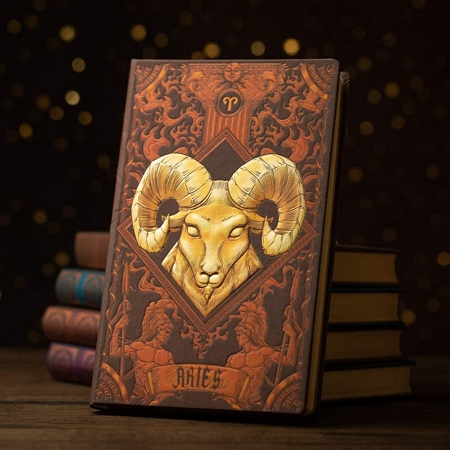 Aries people who love to keep a journal with them at all times should be given this notebook with an awe-inspiring design.
Since Aries love initiating multiple new projects often, a journal like this will allow them to track their milestones and progress for different goals.
People who enjoy Greek and Roman mythology will also be pleased with the design of this notebook journal because it features some great classical art.
3. Aries Ceramic Mug
The competitive Aries woman needs to stay at the top of her game if she wants to take that number one spot. She can do that by giving them this Aries ceramic mug that allows her to complete her morning ritual.
This will keep their coffee or tea as hot as their passionate personalities.
4. Soul on Fire Tote Bag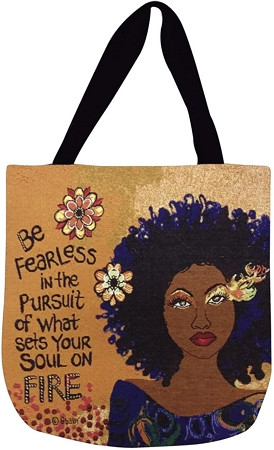 The fiery soul of the Aries woman will have no trouble connecting with this tote bag.
The aesthetics reflect her personality while not being too flashy. This is a perfect everyday shoulder bag for a strong and confident Aries woman.
5. Nutrition Facts Aries Mug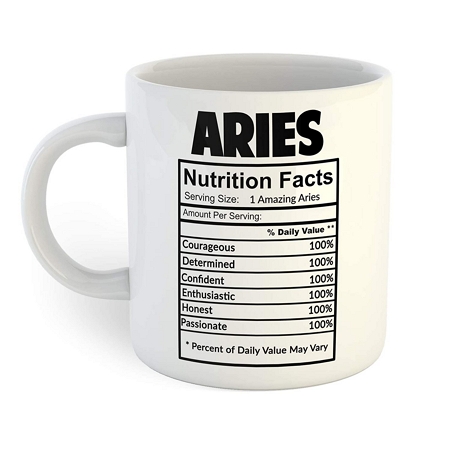 If you're looking to give your recipient a gag gift, then consider this Aries "Nutrition Facts" mug.
It lists all the positive traits of an amazing Aries, who is honest, courageous, and determined to face their daily challenges.
6. Aries House Slippers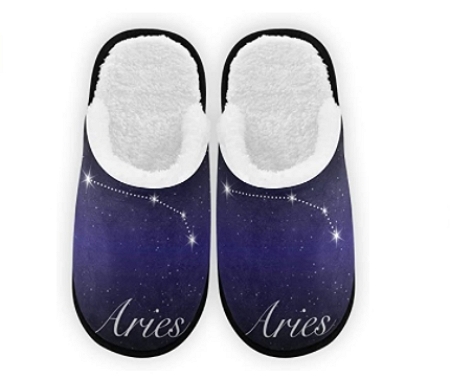 Almost nothing beats that feeling of going home after a long day at work and getting as comfy as possible. That's especially true for the Aries woman who tries to wrestle with any challenge that comes her way.
Let your Aries recipient relax at home by putting on their favorite movie or TV show and having them wear these warm and cozy house slippers.
7. Drinking Party Game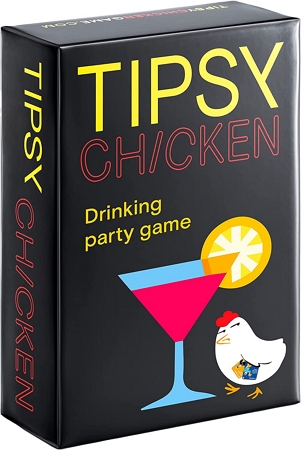 Be prepared to lose to an Aries when it comes to competitive games such as this Tipsy Chicken drinking party game.
The theme is fitting for an Aries, too, since every time she completes a dare – which she'll probably do knowing the competitive nature of Aries – she earns the title of the G.O.A.T., a.k.a. greatest of all time.
Plus, her zodiac symbol is the ram, so this game is almost tailor-made for Aries.
8. Take a Chill Pill Candle
The Aries' burning and ambitious personality can become too excessive to the point that it's unhealthy.
Remind her to take it easy sometimes and have some relaxing alone time with this soy candle gag gift.
The scent of that lavender and vanilla will calm her down and allow her to focus better on her projects.
13 Aries Jewelry Gifts for Her
9. Wire Bangle Aries Bracelet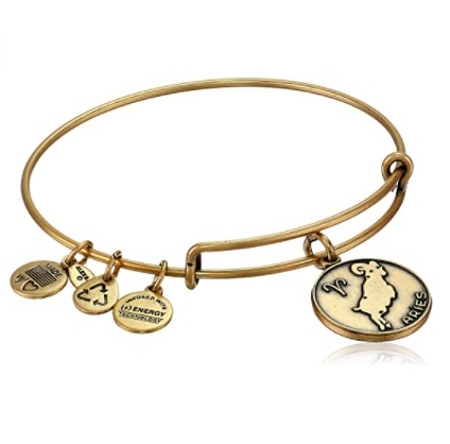 Get your niece a simple bangle bracelet for her graduation gift.
In addition to having a minimalist yet stylistic design, the bracelet is also made of recycled materials, a fact that your woke and environmentally-aware niece will appreciate.
10. Cuff Bracelet Gift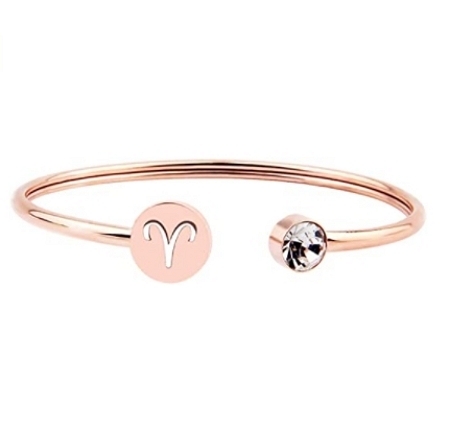 Would your wife love a classy Aries bracelet that's not too conspicuous? Well, take a look at this stainless steel cuff bracelet!
It's easy to wear and it's perfect for any occasion, even if she just casually wears it every day.
11. Gold-Dipped Aries Bracelet With Sliding Toggle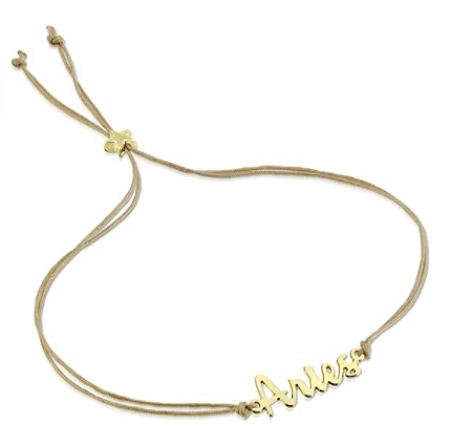 Here's another type of bracelet for the Aries proud of their zodiac sign. It has a sliding toggle that makes it easier for wearers to put it on and take it off.
Your recipient can certainly wear this during their job interview to boost her confidence and give herself a self-assertive look.
12. Gold Chain Anklet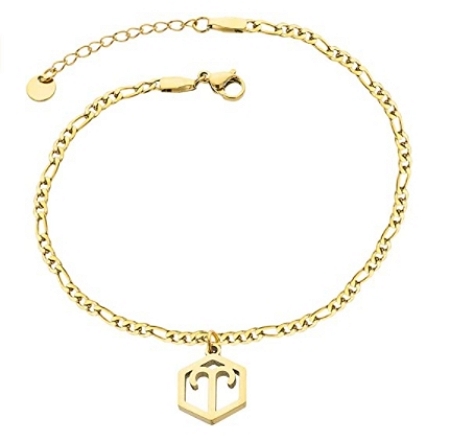 Does your bold Aries friend love to wear ankle bracelets all year round? Add some variety to their anklet collection by giving them this gold chain anklet with an Aries sign.
This anklet is guaranteed to draw some attention to your recipient's legs and feet during the summer months at the beach or the pool.
13. Flame Fire Opal Crystal Earrings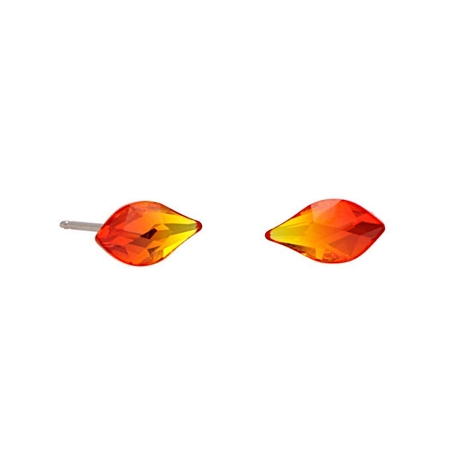 These flame opal earrings that look like candle flames reflect the Aries' passion.
Let them know just how fiery your personality and ambition are by wearing these at social events and fancy dinner parties.
14. Chunky Hoop Earrings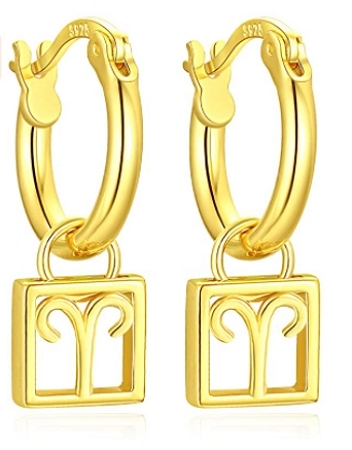 Bold Aries women love to wear chunky jewelry to show their great confidence. Give your recipient these eye-catching and robust chunky hoop earrings.
Be careful, though, as the Aries' fiery personality and these bulky earrings might overpower whoever the wearer is talking to!
15. Aries Sign Necklace For Women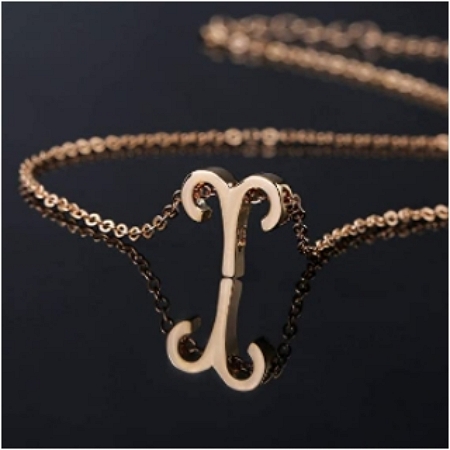 Get your mom the perfect Mother's day gift with this lovely Aries sign necklace. It's a delicate piece of jewelry that's perfect for any formal social event that requires her to dress elegantly.
16. Another Aries Necklace For Her
Here's another charming necklace with two cute pendants, one with the Aries sign and one with its constellation.
Wearing this gold-plated necklace will embolden your recipient and complement the Aries' confident personality.
17. Ram Pendant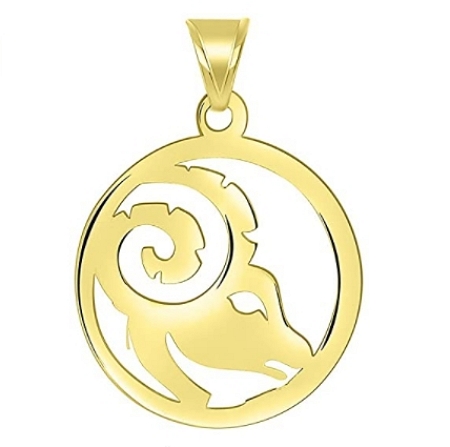 If you know your recipient already has a gold chain and would love to substitute that overused pendant that she repeatedly wears, then give her this gold charm with a ram design.
18. Aries Sign Pendant Charm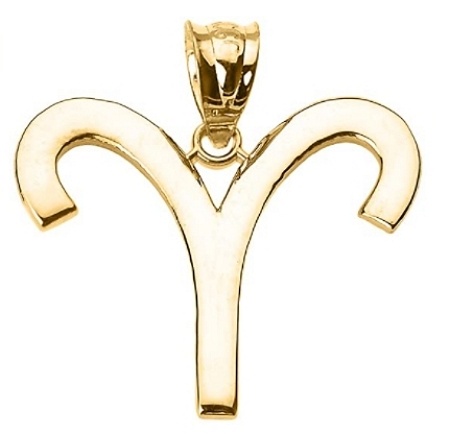 It's only fitting that the head of a ram is the symbol for Aries because people who belong to the Aries constellation love to take on difficult challenges headfirst.
Sometimes, though, these can lead to reckless decisions that may instantly become a source of regret.
Get this elegant gold Aries pendant that's perfect for any special occasion, like a wedding gift, an anniversary gift, or a Valentine's Day gift.
19. Rectangular Aries Pendant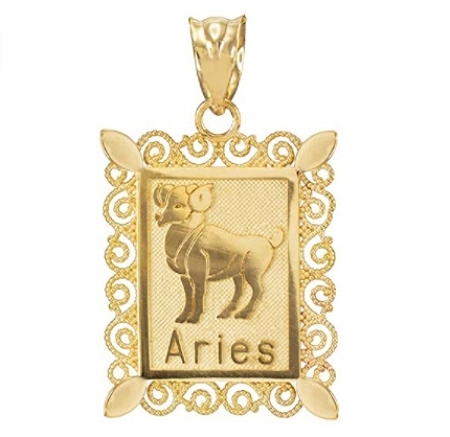 Celebrate your 50th anniversary by giving a gold gift like this to your gorgeous spouse, reminding them of how they won your heart with their fearless and honest personality.
This will be appreciated by Aries who love intricate designs on their pendants.
20. Aries Jewelry Set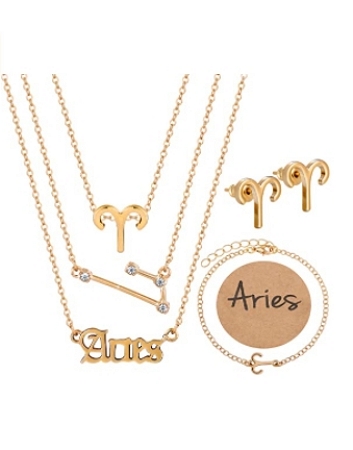 If your recipient really loves everything about the Aries sign, then they'll go nuts with this Aries jewelry set.
The set features a pair of earrings shaped like the Aries symbol, three different Aries-style necklaces, and an Aries bracelet.
21. Ceramic Trinket Tray With Aries Sign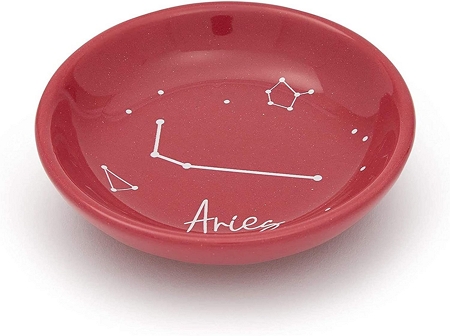 And finally, when you know that your spouse has too many trinkets and has no proper space to put them in, this ceramic jewelry tray with an Aries sign is the perfect gift.
7 Aries Birthday Gift Ideas
22. Funny Aries Shirt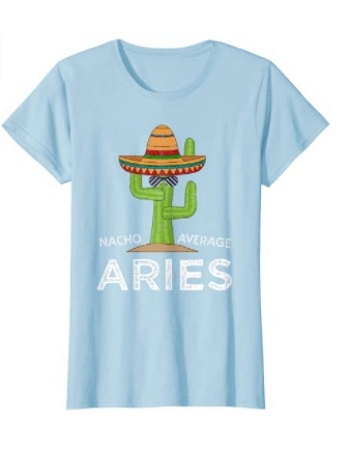 Here's a funny gag gift that your not-so-average Aries woman friend will find quite hilarious. The shirt is made of 50% cotton and 50% polyester, making it a perfect type of clothing during those hot summer days.
23. Shirt With Awesome Aries Ram Design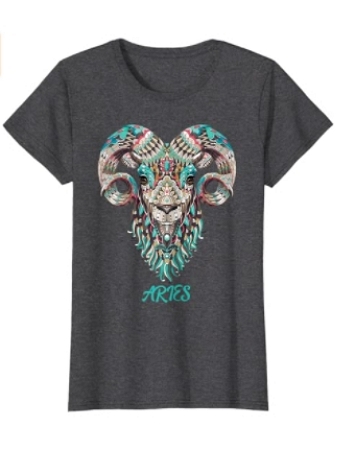 Women whose spirit animal is the ram and whose sign is Aries will now be able to channel their brave personalities through this awesome Aries shirt with a super cool and tribal-looking design.
24. Hello Kitty Aries Shirt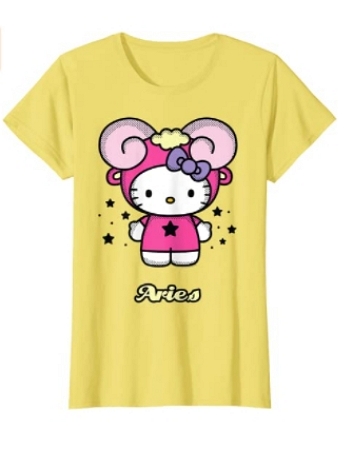 Don't let this Hello Kitty Aries shirt fool you because while this shirt might look adorable to you, the Aries person who wears this shirt has a fiery temperament and is determined to face any kind of obstacle that's hampering her goals.
25. Aries Pair of Socks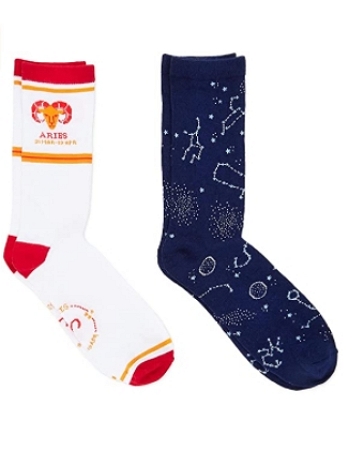 Aries tend to get quickly irritated by the little things.
Help your driven Aries friend focus on achieving their aspirations and not be bothered by little things, like purchasing a pair of socks.
Giving them these shows your unwavering support for their high goals. They don't even have to worry about nasty odors developing because these socks are breathable and absorbent.
26. Cute Aries Tote Bag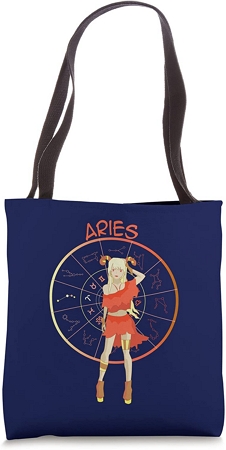 Remind your Aries friend to slow down now and then, and to keep a clear head because people of this sign tend to be impatient and sometimes a little bit too daring in their endeavors.
This cute Aries tote bag will ensure that they keep their essentials during their fun and somewhat risky adventures.
27. Red Leather Wallet for Her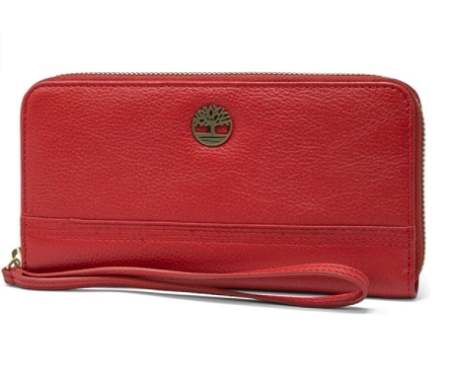 Aries tend to be impulsive with a lot of things, and impulse buying is not an exception to that.
Remind your Aries partner or friend while window shopping to think twice before buying that nice pair of sandals, which they already have a bunch of at home, by giving them this red leather wallet.
This wallet has RFID protection so your recipient's credit cards are safe against electronic pickpocketers.
28. Aries Coin Purse With Explosive Artwork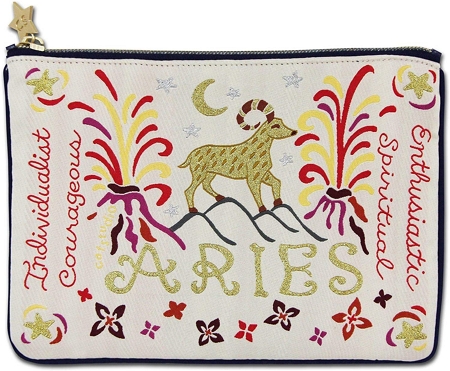 If your Aries friend loves a somewhat minimalist yet aesthetic design with particular attention to detail, then this Aries coin purse is perfect for them.
It depicts a risk-taking ram surrounded by volcanoes, which reflects the Aries' explosive and courageous personality.
You'll notice some characteristic traits of the Aries written on the side, which define your recipient.
Confident Gifts For Unafraid Aries Women
Hopefully, you found this list helpful in your search for bold gift ideas for Aries women. Learn from the mistakes of an Aries and don't be impulsive in your purchases, yet be also brave in selecting your gifts for your Aries recipients.
Check out other awesome gifts that we've listed: