Do you know someone who molds steel, plastic, or brass to create an awesome piece or invention? No, I'm not talking about some sort of alchemist or wizard. I'm talking about a welder!
A welder has one of the hardest jobs in the world yet they are also the most commonly underappreciated. They're exposed to dangerous heat and instruments and one wrong move can lead them into harm's way.
You don't need to make a grand gesture to show your admiration for the hardwork and dedication of the welder in your life. Here are great gifts for welders that will be useful in their line of work. You'll also find cool presents that will show how proud they are to be a welder in the second section below.
So what are you waiting for? Let the magic begin!
9 Useful Welding Gift Ideas
1. Dual Voltage Welding Machine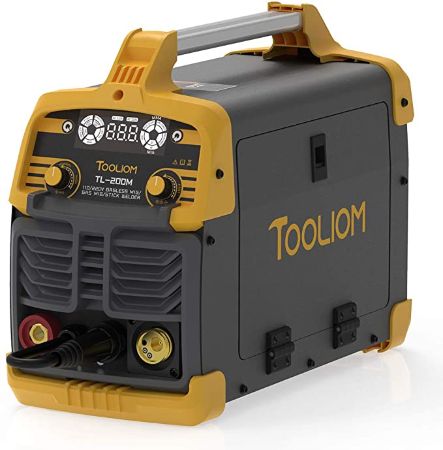 Precision is very important in a welder's job. That's why they need high-quality equipment that will do the job correctly.
This stick welder will be their new favorite tool since it has a 3-in-1 function (MMA, Lift TIG, flux MIG) and supports dual voltage.
2. Welding Helmet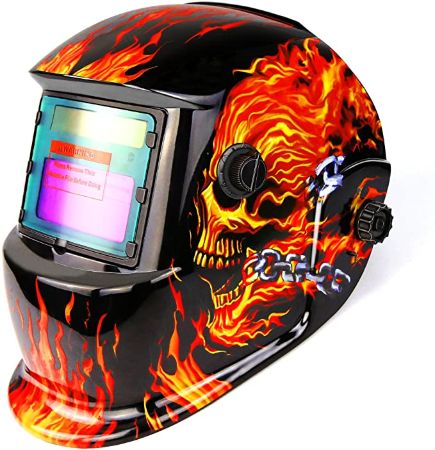 Welders are constantly exposed to heat which increases the possibility of them getting into burn accidents. They need the proper equipment to protect themselves which you can give through this helmet.
Plus, the helmet has an insanely cool design!
3. Welding Hard Hat Liner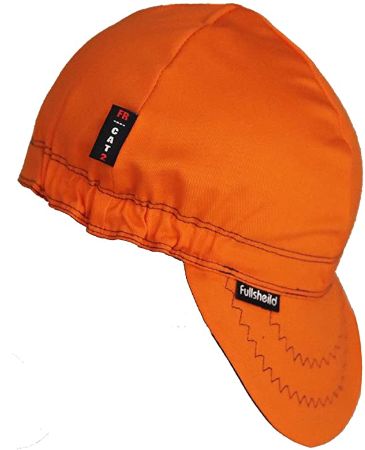 Don't forget to include this hat liner as well if you're planning to give them a helmet. It will give them more protection and flexibility as they do their magic in the workstation.
It's also flame-resistant (huge plus!), tear-resistant, and reversible.
4. Auto Darkening Welding Goggles

Prevent your recipient from having the arc eye through this gift term. Getting flash burns are very common in their job and it's even called the welder's flash.
These welding goggles also have an auto-darkening and true color feature.
5. Leather Welding Work Apron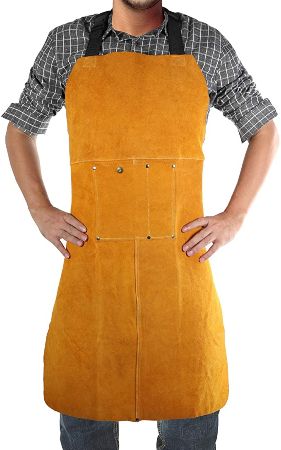 Having the tools near them will not only be convenient but also time-saving. Get them this nifty apron for an easy way to carry around the tools that they'll need to make their masterpiece.
6. Tool Bag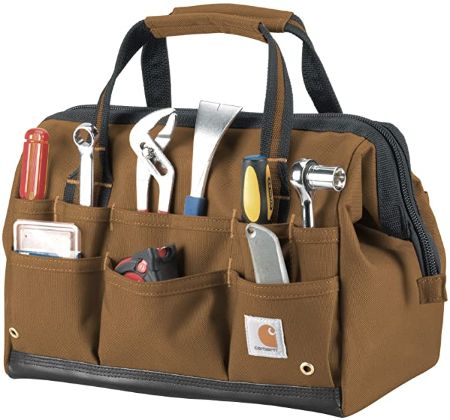 Place all their handy tools in one place to avoid misplacing them. This bag is very spacious and has 17 exterior pockets and 10 interior pockets. It's also durable since it has triple-needle stick construction and an internal metal frame.
It's one of those gifts for welders that they will ever need and want.
7. Magnetic Tool Wristband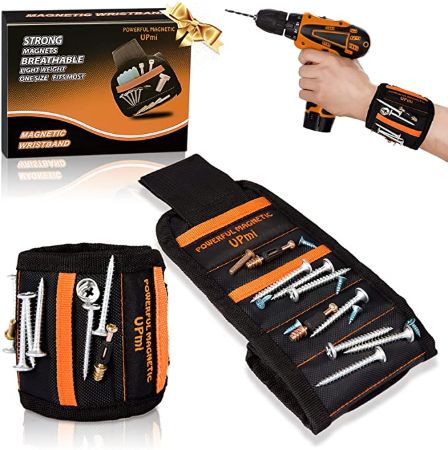 Here's another convenient tool holder for the welder in your life. It will not only be useful for work but also in the house. Each pack contains two magnetic wristbands perfect for the person who knows their way around fixing the house.
8. Contour Gauge Shape Duplicator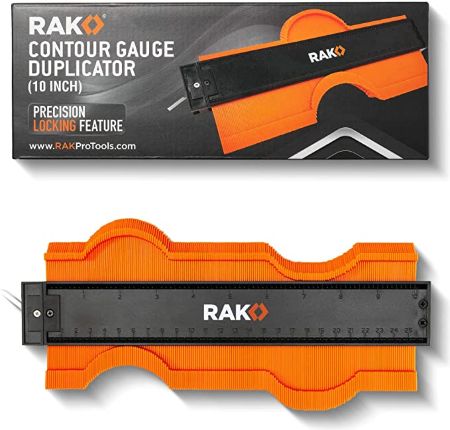 I'm sure that you've encountered this product if you frequently use social media. The shape duplicator has become viral because of its cool ability to measure anything accurately.
Here's a video to see the tool in action.
9. Magnetic Pickup Tool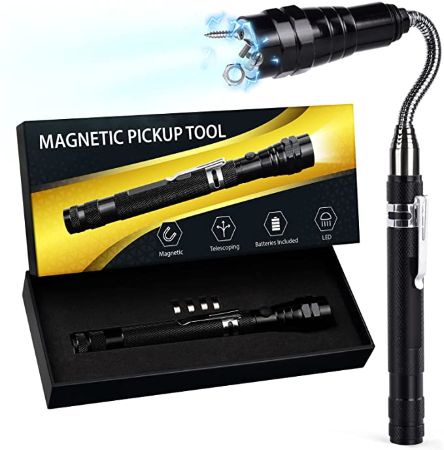 Pick up items like a pro with this cool tool. It will also come in handy if they need to get an item in hard-to-reach places because of its magnetic feature.
This will be an ideal stocking stuffer for your father, brother, or partner.
9 Cool Gifts for Welders
10. Customized Metal Welding Sign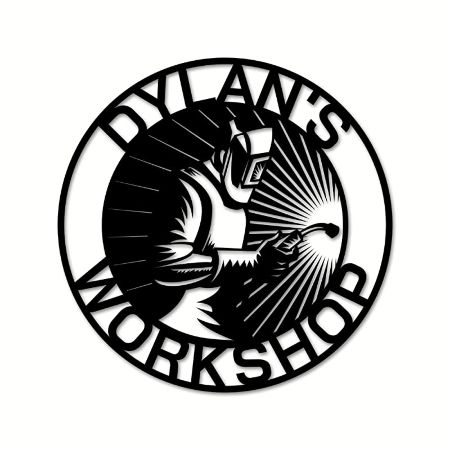 Their workshop is their sanctuary since it's the place where they can create and do the things that they love freely. Make the space more special by adding this personalized decor.
It's a great sign since it's minimalist yet still holds a lot of meaning especially to a welder.
11. Welder Definition Mug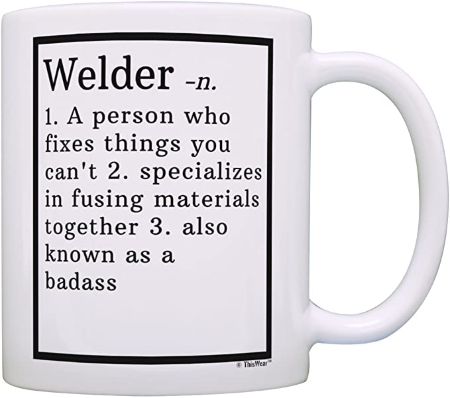 Let them know who's the badass with this mug.
They'll welcome each morning with a smile knowing that they're doing their life's purpose and helping others through their job as a welder.
12. "Welding: It's Like Sewing With Fire" Cap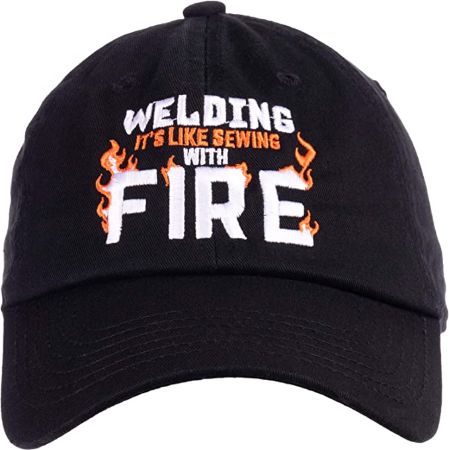 Who needs superpowers like super strength and invisibility when the power to sew with fire is on the table?
Welding is rough and delicate at the same time so only the best become a welder. Show them how proud you are of what they do by surprising them with this cap.
13. Folding Survival Knife

Your recipient has other passions in life aside from being a welder which may include: fishing, camping, and hiking. This knife will be useful in their hobbies.
Plus, this will show that at the end of the day, they'll always be a welder through and through.
14. "Welder Parking Only" Wall Plaque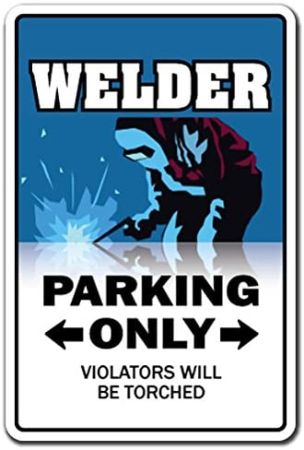 Give them the VIP treatment that they deserve by giving them a parking space that's reserved just for them. It will also be a cool decor for the workstation if they choose to display it instead.
15. Welder Vinyl Decal Sticker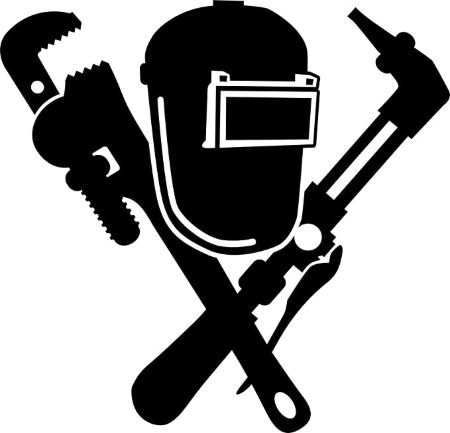 Let everyone know that they're a welder and that they're proud to be one with this welder decal sticker. Stick this in their car or motorcycle to make them even more awesome.
The sticker will also last for up to six years so you'll definitely get your money's worth.
16. Welding Home Decor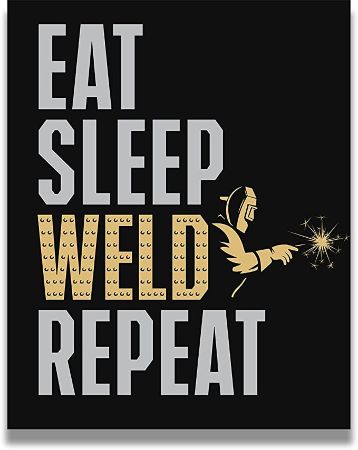 This will be an epic gift for the dedicated welder in your life. It showcases how passionate and driven they are in what they do.
It comes in various sizes such as: 8″x10, 24″x 30″, and 32″x40″.
17. Welder Christmas Ornament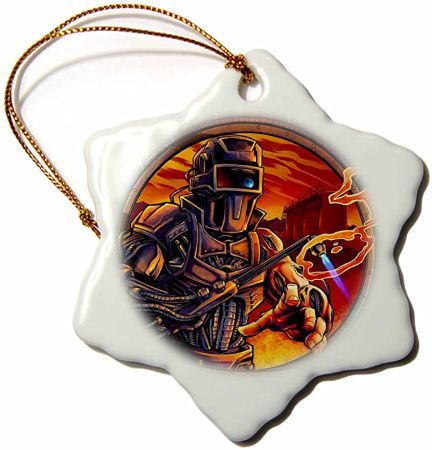 The tree won't be complete without an ornament that represents everybody in the family. Here's a fantastic gift for your loved one to make the holiday more meaningful for everyone.
18. Belt Buckle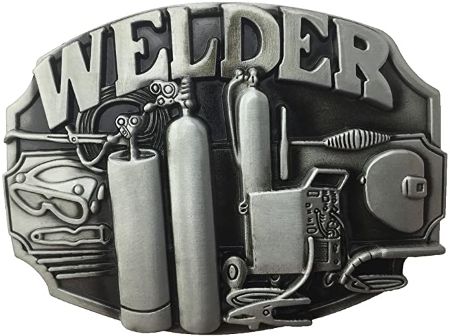 Going to a convention or conference for welders? Wear this belt buckle to receive a lot of praise from fellow welders.
This gift also comes in bronze.
7 Stylish Welder Apparel
19. Men's Bib Overall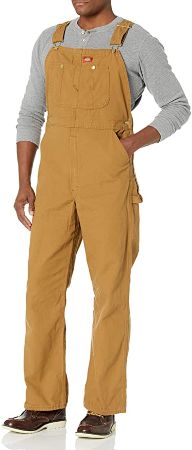 Someone call the fire station because they are on fiiiire (with this hip overall)!
Looking and feeling while at work have never been this easy thanks to this cotton overall. Choose from five colors available.
20. Funny Vintage Welding Shirt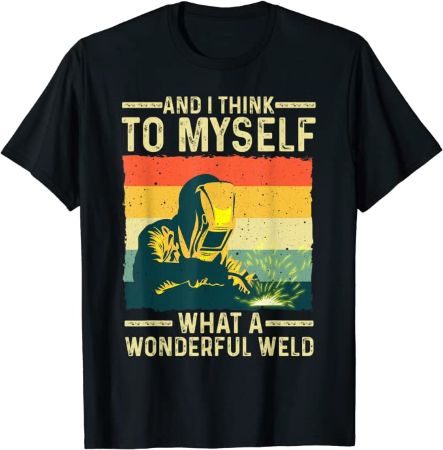 A welder who enjoys dad jokes will love this shirt.
Aside from the funny text, another reason to buy this is that it's practical. You'll be sure that your recipient will be able to use this all the time.
21. "Dad" Shirt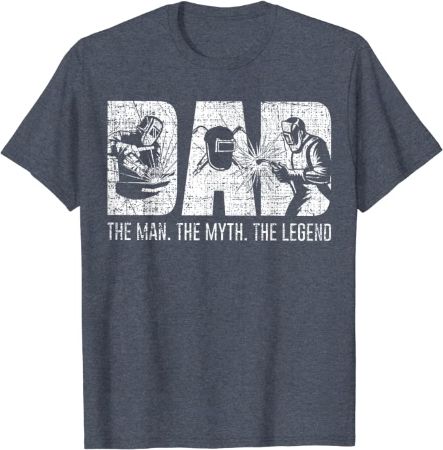 Honor your dad and thank him for all his hard work with this gift. It's the best shirt for him since he's the person you look up to and see him as the man, the myth, and the legend.
22. "The Weld Father" Shirt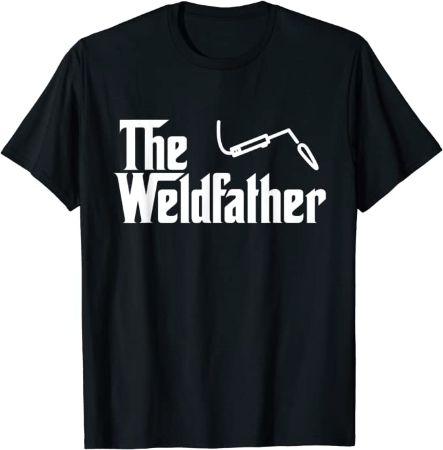 Your mentor will appreciate this shirt since it shows that you value them. Get this shirt for the person who inspired you to be a welder or for some who continuously pushes you to be the best welder there is.
23. "I Can't I Have Plans In The Garage" Shirt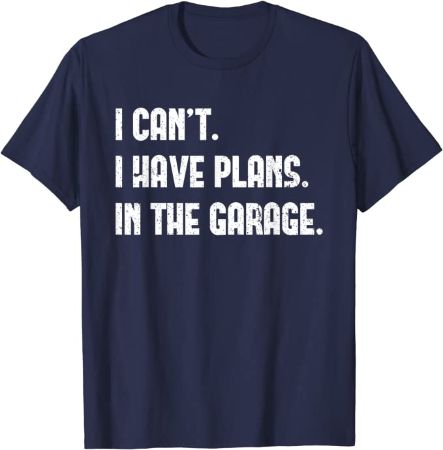 Welders are busy since they have deadlines to follow. Let them know that you understand even if they have to cancel your plans through this shirt.
They'll have a laugh and know that you'll support them no matter what through this simple yet thoughtful present.
24. Men's Relaxed Fit Jeans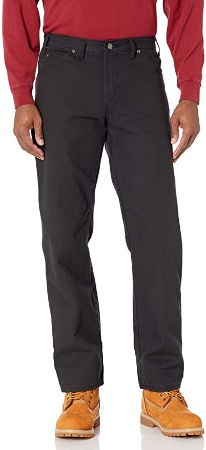 Having the right apparel is crucial in their line of work. Their jeans have to be the perfect fit—neither too skinny nor too loose.
The search is over for the best jeans as I present to you the Dickies relaxed fit jeans. They'll be able to move around freely and get the job done well while wearing these.
25. Welding Hoodie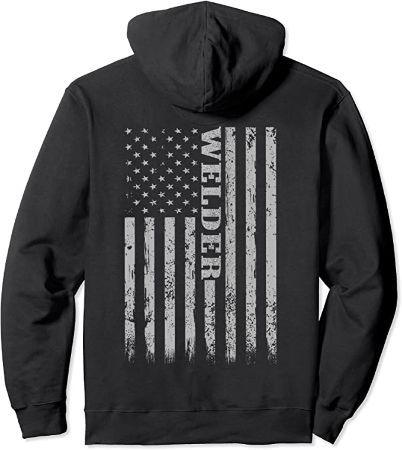 They should be able to proclaim to the world that they're a proud welder no matter the weather or season. This will be the perfect OOTD especially when #WinterIsComing.
Gifts for Welders That Will Make Any Occasion More Special
Welders deserve all the recognition and appreciation since they create things that make our life easier. The best gifts for welders are just right around the corner (aka this list).
Get more amazing gift ideas here: