We've all heard about the classic sitcoms like The Office, Friends, and The Big Bang Theory, but only the coolest OGs have watched New Girl.
New Girl follows the story of Jess and her three guy roommates (turned friends) as they help her recover from a bad breakup.
They go through a ton of crazy adventures that either make you wish you had friends like them or thank God you're not Jess.
If you know one who's a massive fan of the show, read on to find the perfect New Girl gift for them.
15 New Girl Gifts For Everyone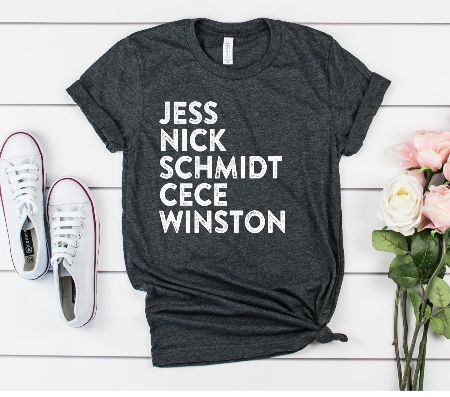 Let's be honest, anyone who's watched New Girl wished they were part of this gang. They may have flaws but one thing is certain— they'll always have your back.
For your recipient who wishes that there's an eighth, ninth, or even a hundredth season of the show, this shirt will ease their longing. Who knows, maybe they'll have a reunion? #FingersCrossed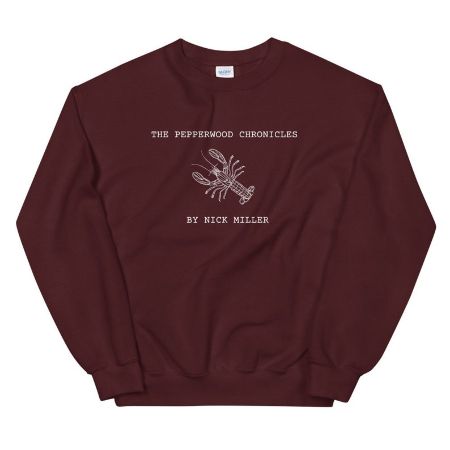 I'm sure I'm not the only one who needs to read the Pepperwood Chronicles. Amirite??
Although the YA book isn't published IRL, your recipient will be able to show their support to one of the greatest writers of this generation (in the book at least) named Nick Miller.
3. "Douchbag Jar" Pouch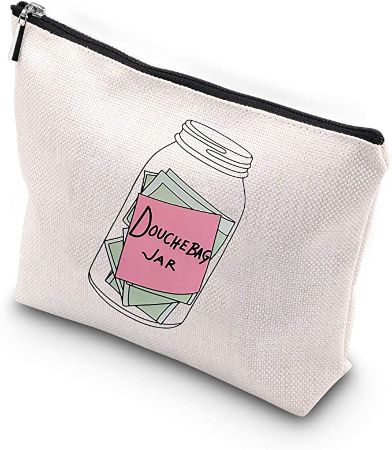 It may be impractical to carry around a fragile jar inside their bag. To make it more convenient, give them this pouch that's douchebag jar-inspired instead.
Check out this funny video to know more about the origin of the infamous douchebag jar.
4. "Be Like" Pouch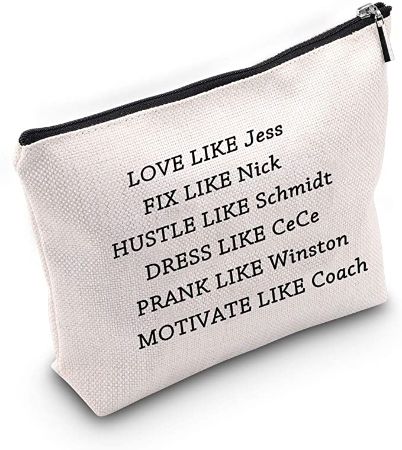 Watching the show will inevitably make you fall in love with the characters, including their quirks and flaws.
Now that the show's over, this pouch will remind the New Girl fan in your like why they liked the show in the first place— the amazing plot and characters.
5. New Girl Keychain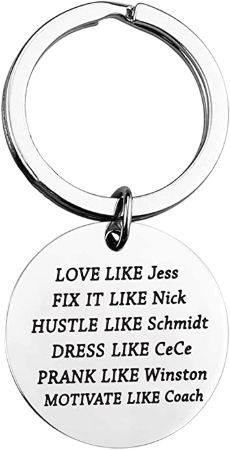 Want a more low-key New Girl gift? Get this keychain for an A+ present. With this gift, they'll be able to carry around the gang in their pocket wherever they go.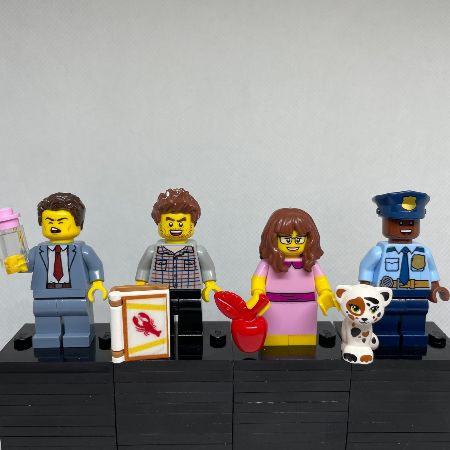 Your recipient will have a lot of fun playing with these adorable minifigures of Jess, Nick, Winston, and Schmidt. These will also be an awesome display.
Whatever they decide to do with this set, it's sure to be a fantastic present for a New Girl fan.
7. Schmidt H PPENS Ceramic Mug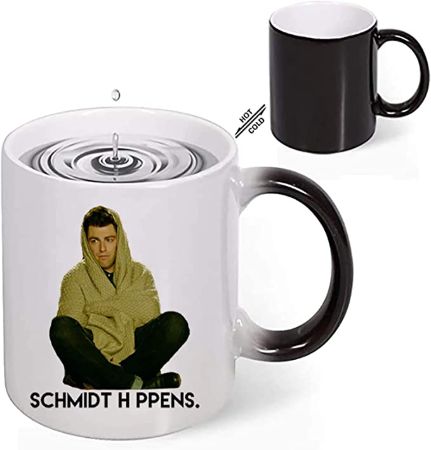 What's one of the best things that happened to television? Winston Saint-Marie Schmidt. Need I say more?
He's the epitome of coolness—he's easygoing, spontaneous, and charming. No wonder he won the heart of the gorgeous Cece Parekh.
8. "All Day Son" Coffee Mug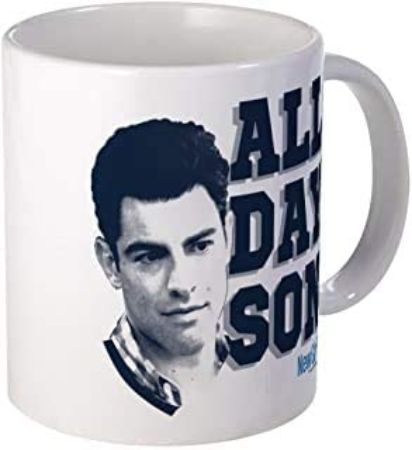 Welcome each day with a cup of coffee and a dash of Schmidt to spice up their mornings. This will be the perfect gift if your recipient is also a coffee lover.
9. Cece Parekh Funko Pop!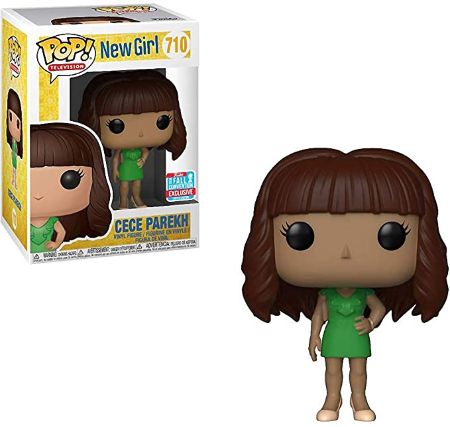 You can never go wrong with a Funko Pop! since they're highly collectible especially a Cece one since she's one of the most loved characters in New Girl.
Don't forget to add this Pop sleeve case for added protection.
10. Schmidt Funko Pop!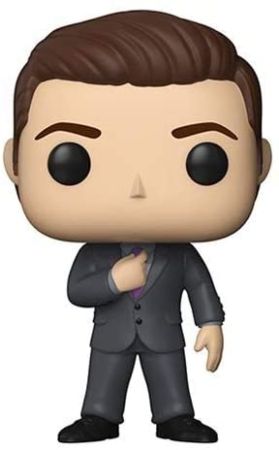 Schmidt and Cece are perfect for each other. They're the kind of couple that people aspire to be. So if you're planning on getting the Cece Funko Pop, you might want to consider adding the Schmidt one as well so that they'll live happily ever after together.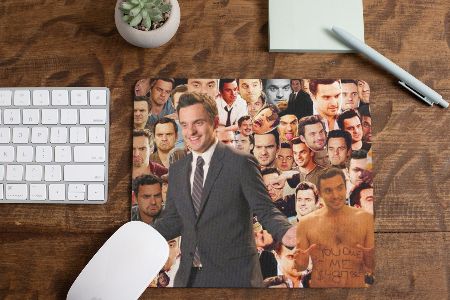 They'll never lose motivation to work on their deadlines when a dozen Nick Miller is cheering them on.
By placing this Nick Miller mousepad in their workspace, the attendance and productivity rate of a New Girl fan will reach a record high.
12. "Please Do Not Disturb" Socks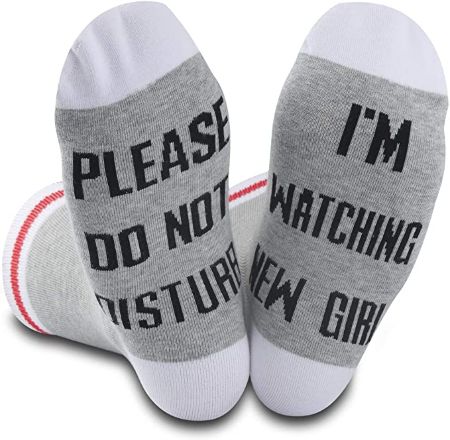 Binge-watching New Girl is a form of self-care for some people. They look forward to the time when they can finally take off their shoes, pop some popcorn, and watch the adventures and mishaps of Jess. These socks will be perfect for that.
Check this out for more self-care gifts that you can give to your recipient.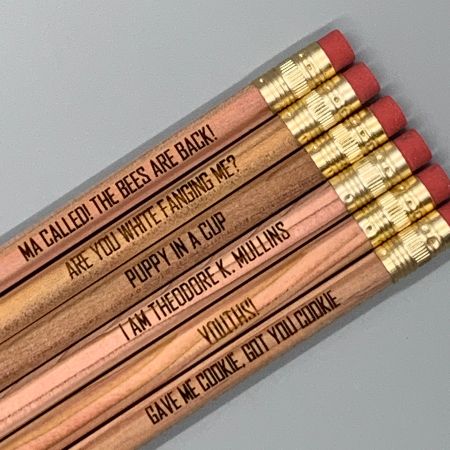 New Girl is full of iconic and hilarious one-liners that will get fans laughing and gasping for air on the floor. These quote pencils will make the day of any New Girl fan.
14. "You're the Nick to my Jess" Birthday Card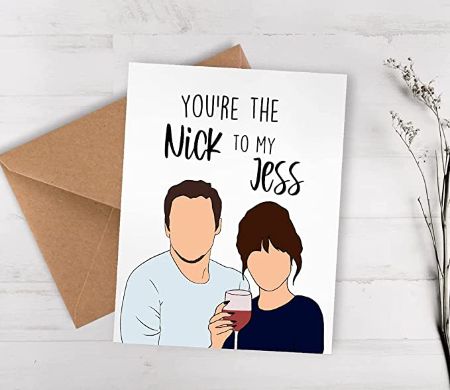 Another great couple from the show is of course Nick and Jess. If you bond with your partner by watching New Girl, then this card will be a hit!
Watch this to relive the best moments of everyone's favorite OTP.
15. New Girl Stickers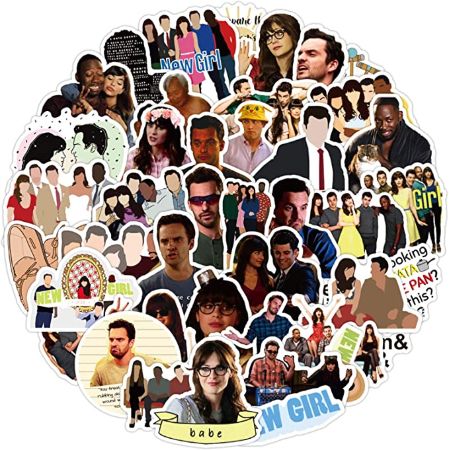 Go for this sticker set if your recipient loves decorating and showing their love for New Girl to the world. This pack contains 50 stickers that they can stick to their water bottle, laptop, and phone case.
5 New Girl Decor Gifts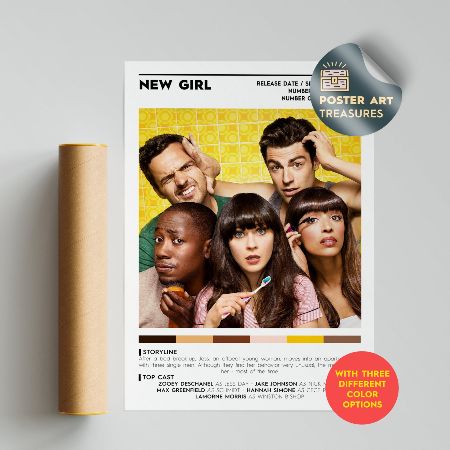 Having this original poster will make any New Girl fan psyched. It's the best poster since it shows the main cast being their fun and true selves.
It comes in three colors: white, black, and beige.
17. New Girl Quotes Poster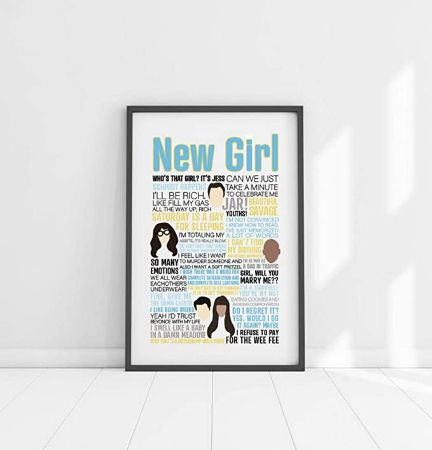 Here's a more wordy poster for those who know every New Girl quote there is. It's an awesome poster that shows vector illustrations of Jess, Cece, and Winston together with the most iconic lines from the show.
The poster is also handmade and produced from high-quality materials so you'll get more for what you pay for.
18. Retro New Girl Wall Art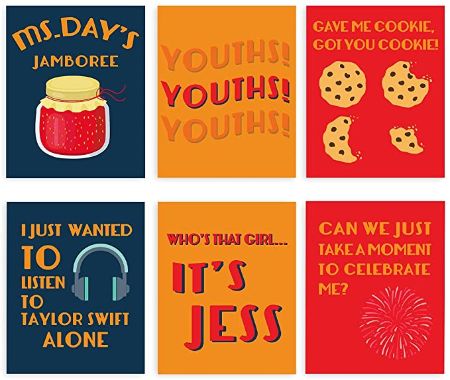 Know someone who's moving into a new house, apartment, or dorm? This retro wall art will make their space brighter and more cheerful.
Each set includes six prints with dimensions of 8 x 10 inches.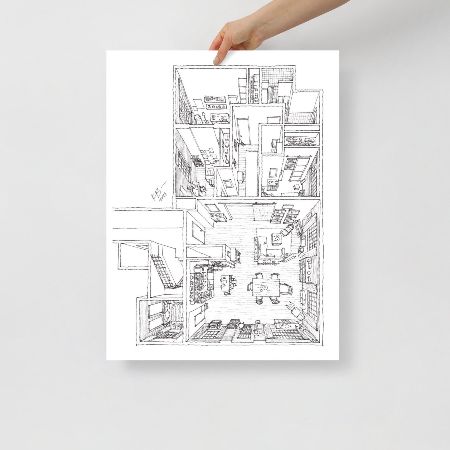 Fans of New Girl have always admired apartment 4D. The interior and furniture are impeccable plus the people living there are super fun.
Now, your recipient will have their own memorabilia of the apartment. They can even use this as an inspiration for their future New Girl loft-inspired space.
20. Nick Miller Home Decorative Throw Pillow Case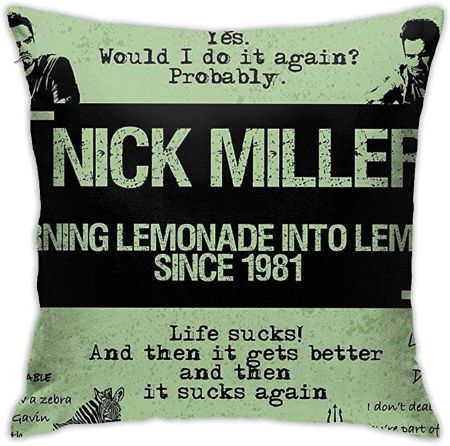 Having a bad day? There's no one better to cheer up a New Girl fan than Nick Miller.
This throw pillowcase will be a great decoration piece to the space of the biggest New Girl fan in your life. Brownie points if they also love Nick.
7 Game Night Essentials for a New Girl Fan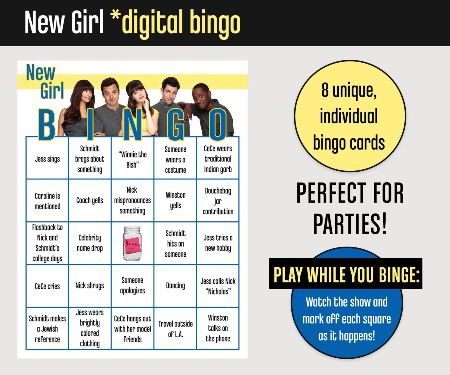 Make watch parties more exciting by playing this New Girl Bingo. What's great about this card is everyone can join in the fun (even those who haven't watched the show).
I guarantee you that after playing this game, they'll be new and loyal fans of the show.
22. Speed Charades Board Game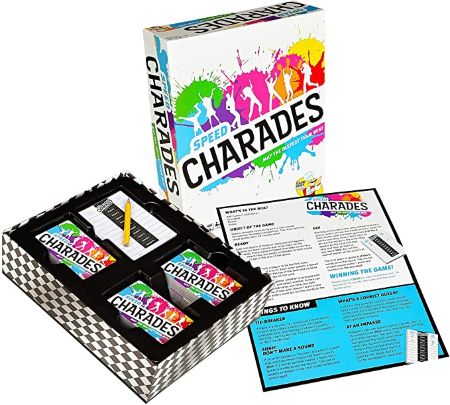 Add a modern twist to the classic game of charades with this board game. It's a fun game that will challenge and excite both kids and adults.
The set comes with 280 cards, rules, and a scorepad.
23. New Phone, Who Dis?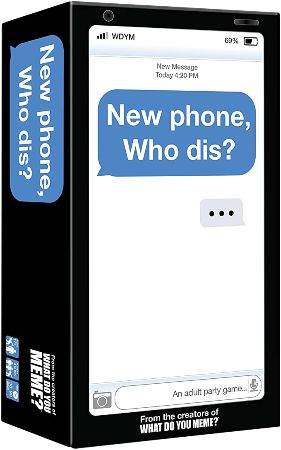 From the creators of the highly-acclaimed What Do You Meme card game comes another masterpiece: New Phone, Who Dis?
This game is designed for a minimum of three players aged 17 and above. The rules are simple and easy to follow so playing this will give them a night they'll always remember for ages.
24. Golf Nut: The Original Card Game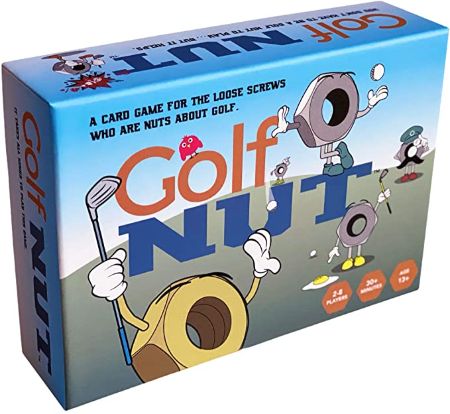 If you're having a new girl from school over, this card game will be a great icebreaker.
Learning how this game works only takes five minutes so more time will be allotted to actually playing. Since this game is ideal for all ages, both kids and adults can join in the fun!
25. 5 Second Rule: Uncensored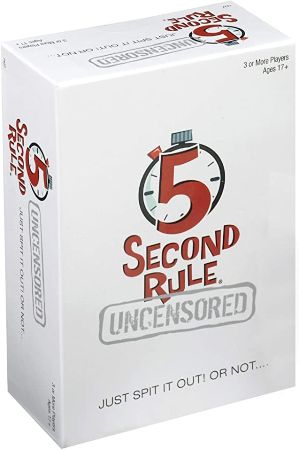 Here's a fun party game that will also let you know the players better. With the pressure from the time ticking, this will challenge the wit and memory of the players. Never underestimate what five seconds can do!
26. Off Topic Adult Party Game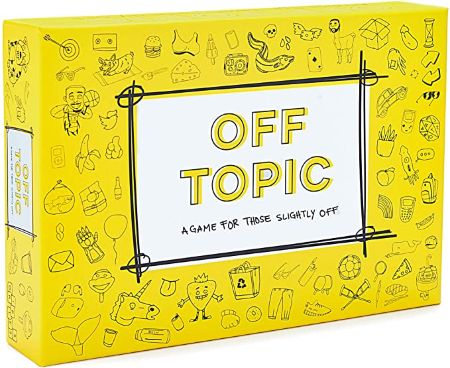 Let the conversations begin and flow freely with this Off Topic board game. It's an ideal way to get to know the new girl better through a fun and lively activity.
Everything they'll need to start the game is already included in the box such as a die, game cards, and whiteboards.
27. Dunzo Game Set
They'll never see UNO the same way ever again after playing this version of the classic card game.
For a more adult-friendly fun, this game set is the way to go! It even comes with cute shot glasses to kick things off.
The Best Gifts for the New Girl on the Block
New Girl is the type of sitcom that will never not be funny. It revolves around universal issues that people from all backgrounds can relate to.
So if you're here for the first time looking for the best New Girl gift for someone, I'll bet that you'll come back again for another die-hard fan in your life.
Want more gift ideas? Your recipient will also love the gifts from these lists: