Looking for a special gift that can encapsulate all the love and happiness that 17 years has brought to you as a couple can be daunting. Fret not, though, because that's what this list is for!
Unfortunately, there are no traditional gift for 17th anniversaries, but if you want a modern present, then furniture is the way to go (it's the modern symbol for 17th year anniversaries).
Scroll down for 17 year anniversary gifts that will make your significant other feel loved and happy.
Modern 17th Anniversary Gifts
1. Rattan Patio Chair Set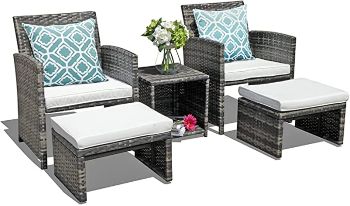 Enjoy each other's company while lounging in this very cozy and aesthetic rattan patio chair set that comes with two chairs, two ottomans, two pillows, and more!
It's a great buy since it's classy and doesn't break the bank.
2. Acacia Wood Bench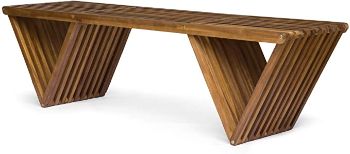 This Acacia wood bench is perfect for couples who love modern and unique pieces. It's a versatile bench that will look stunning regardless of your decision to place it inside or outside your space.
3. Club Chair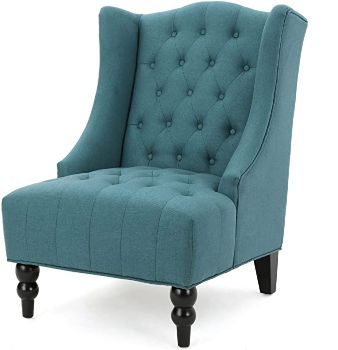 This club chair is an excellent example of a piece that shows what happens when elegance meets functionality. It's classy and beautiful while also being long-lasting due to the high-quality materials used in perfecting this chair.
4. Cocktail Table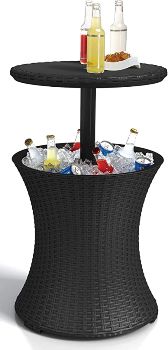 A table, cooler, and decorative piece — this gift is all that and more! Call up friends and family to celebrate your 17th anniversary and impress them by showing off this all-in-one piece of furniture.
5. Recliner Chair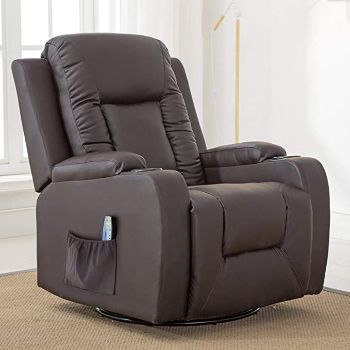 Show them who the real boss is with this comfy recliner chair that's equipped with massage and heating features to help your spouse relax while watching their favorite Netflix series.
It has drink holders, so there's no need for them to pause their favorite show to get a refill.
6. Rustic Coffee Table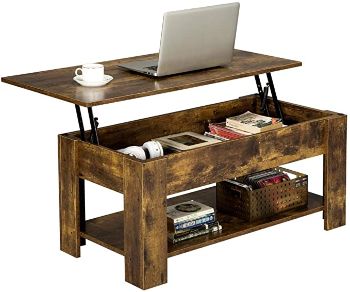 For rooms that have limited space, it's important to have multi-functional and space-saving furniture such as this coffee table. It serves as both an accent table and a storage box.
This table also features a lift-top design that allows your spouse to work conveniently on the sofa.
7. Hammock Chair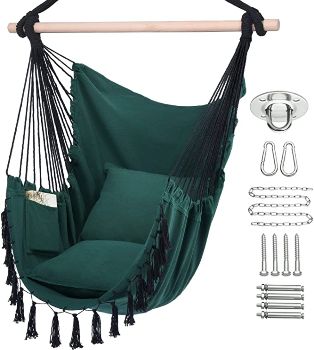 A hammock will be a great present for the love of your life, especially if they love watching the sunrise or sunset. Assemble it near a window and it will be a dreamy and peaceful place for them to relax.
17 Year Anniversary Gifts for Him
8. Callaway Golf Men's Strata Complete Set

For the love of your life who's the master of golf, this Callaway 12-piece set will be a hit. It has everything that he needs to have fun on the green while showing his outstanding skills. It includes a driver, putter, hybrids, and more.
9. Business Portfolio with Zipper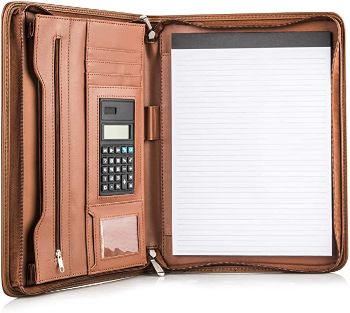 Give this business portfolio to your dedicated and hardworking husband. It's sturdy and stylish, the perfect combo for professionals since it's functional for meetings, presentations, and everyday use.
This 17 year anniversary gift also features a solar-powered calculator.
10. Fossil Chronograph Watch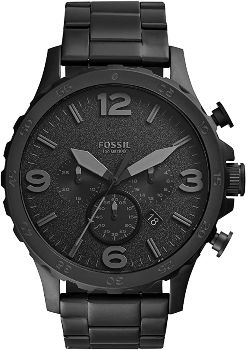 Watches are classic gifts that will always be in style. They're also great investments that will still be valuable on your 21st, 30th, and 50th anniversary.
This Fossil watch will be a great choice since it offers excellent performance and design.
Do you know a couple who is about to celebrate their 21st anniversary? Check out this compilation of great 21 year anniversary gift ideas to help them celebrate the special occasion.
11. Horn Mug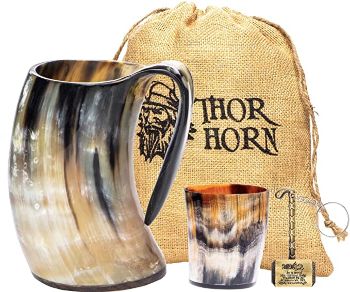 Get this cool horn mug for your husband to give them a one-of-a-kind and authentic Viking experience. Each mug is handcrafted, so not one mug is the same. It will be an awesome mug for his mead, ale, and beer!
12. Messenger Bag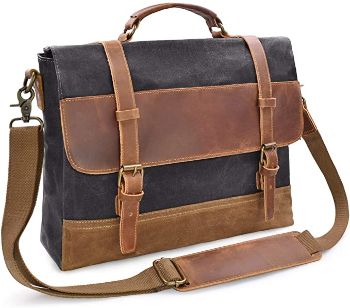 Keep all his papers, files, and documents organized and ready in this sleek messenger bag. The bag is spacious and has six pockets that can fit a 15″ laptop. He'll also stop worrying about his things getting lost or ruined since it's waterproof.
13. Motorcycle Art Decor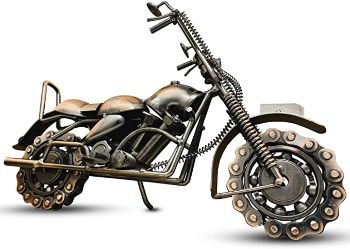 Is your husband a motorcycle enthusiast? Does he dream of owning his very own beast? Make his dream (semi) come true with this awesome art decorative piece. Who knows? Maybe six, 10, or 15 years from now, you'll get him the real thing.
14. Ultimate Screwdriver Bit Set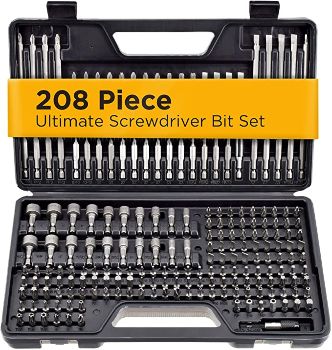 This screwdriver set will be a fantastic present if your spouse always has a new project going on. It's complete with 208 pieces such as nut drivers, squares, sockets, and more, so he won't be needing more tools anytime soon.
The gift will come in handy for DIY projects and house maintenance!
15. Rechargeable Wine Opener with Chiller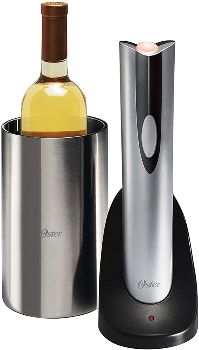 Hosting parties and get-togethers will be much easier and convenient thanks to this cordless and rechargeable wine opener with chiller.
16. Camping Stool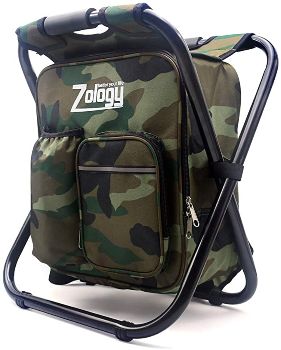 Does your husband love outdoor adventures? Then this camping chair is an ideal 17 year anniversary gift for him. This all-in-one camping chair will be perfect for his fishing, camping, and hiking trips. It's lightweight (3.3 lbs), so it's easy to carry around.
Plus, it works as an insulated picnic bag.
17. Deluxe Gun Cleaning Kit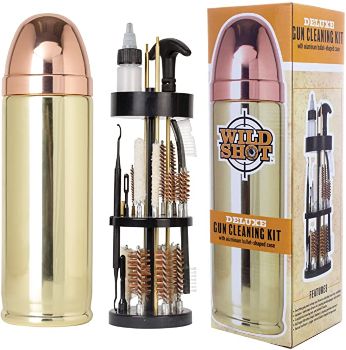 Help him keep his guns clean with this deluxe gun cleaning kit. It has all the tools he'll need to make sure that his gun collection is neat and spotless. The set includes brushes, mops, cleaning rods, and more.
Brownie points for the cool and portable bullet-shaped case!
17 Year Anniversary Gifts for Her
18. Anne Klein Women's Bracelet and Watch Set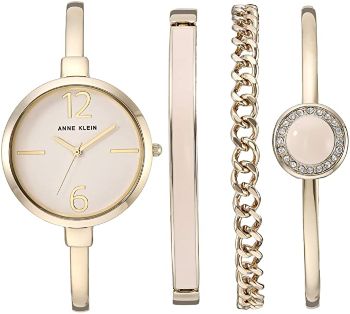 Show your wife how much she means to you with this lovely bracelet and watch set. These accessories are also great for any occasion and will look amazing for both casual and formal outfits.
19. Sterling Silver Necklace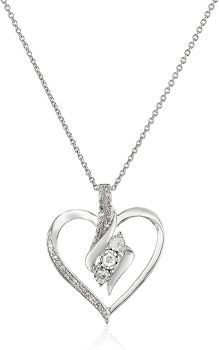 Have no idea what to give the wife who has everything? You can never go wrong with jewelry! This three-stone heart necklace is a nice present that will show off your love and adoration for her.
20. Vanity Table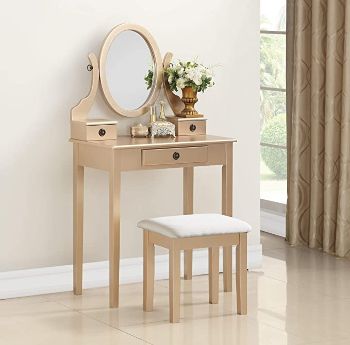 Your wife may be the most beautiful person you know — with or without makeup. But for times when she needs to glam up for special events, this vanity table will be a treat.
The vanity includes three drawers where she can place all her makeup, hair accessories, and jewelry. It's also very elegant and will make her feel like a queen.
21. Gold Roses Bouquet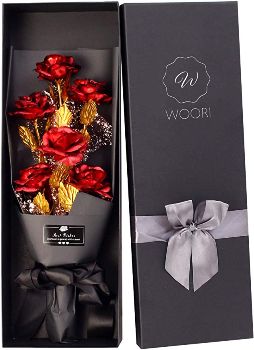 Roses are great presents for loved ones, but if you want to up your game, then give her these 24k golden foil roses for your 17th anniversary. Since the roses are artificial, they will never fade and will last an eternity (just like your love for each other).
22. Travel Tea Set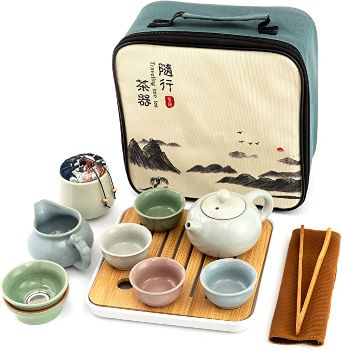 Add this beautiful travel tea set to your wife's collection. Aside from the exquisite design, it's also functional and will help her achieve a cleaner and healthier lifestyle.
The travel set includes a teapot, teacups, and tea tray.
23. Digital Alarm Clock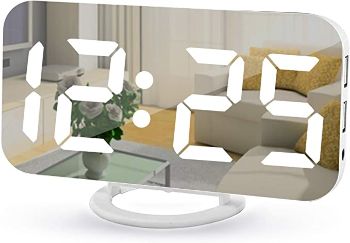 This digital alarm clock is a fantastic 17th anniversary gift for your wife because it's multifunctional. It acts as a mirror, charging port, and alarm clock. The minimalist design of the clock will also add charm to her workspace, bedroom, and kitchen.
24. Buddha Board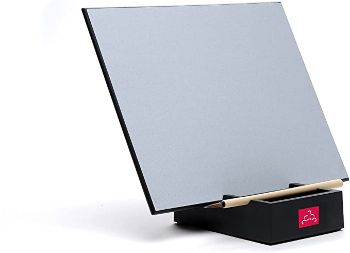 Help her enjoy relaxing and peaceful "me-time" with this original Buddha art board. It's a unique art present (since it doesn't use ink, paint, or chemicals) that will unleash your wife's creative side.
25. Face Flower Pot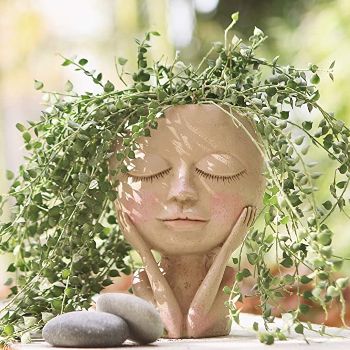 Your wife will be delighted to receive this pretty flower pot. It's the perfect sized planter for cacti, succulents, or mini plants.
The planter also has a built-in drainage hole that will remove excess water to protect and keep plants healthy.
26. Essential Oil Diffuser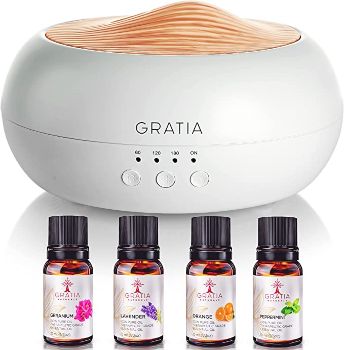 With this essential oil diffuser, her space will always smell and feel amazing. Oil diffusers are also proven to boost mood, reduce stress, and support the digestive system. It's a win-win with one of the best 17 year anniversary gifts!
This starter kit already includes four essential oils: lavender, chamomile, lemongrass, and orange.
27. Color-Changing Flower Lip Balm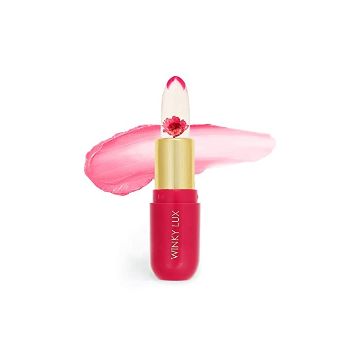 She may have all the shades, scents, and brands of lip balms, but this color-changing lip balm is one she'll keep coming back to.
What's cool about this lip balm is that it's clear when applied, but reacts to lips' natural PH level for the perfect shade that will match a person's skin tone. The best part is that it's all-natural and vegan!
17 Anniversaries Down, Forever to Go!
Mark the wonderful occasion of your 17th anniversary with these beautiful gifts. Whatever you choose, I'm sure that it will strengthen and keep the spark alive for 17 more years.
Check out these other anniversary gift lists to get more cool gift ideas:
What's the secret to a long and lasting marriage? Share your tips in the comments below.