Amazing plot? Check.
Relatable characters? Check.
Awesome music? Check.
Anime has something in store for everyone, and although anime can be traced back to Japan, people all over the world are now anime lovers.
If you know someone from the millions who are binge-watching anime on weekends, but you don't have the time to research their favorite anime to pick the best gift, then today is your lucky day.
Everyone you need to know about anime gifts is right here on this list.
11 Anime Gifts for All
1. "It's an Anime Thing – You Wouldn't Understand" Hoodie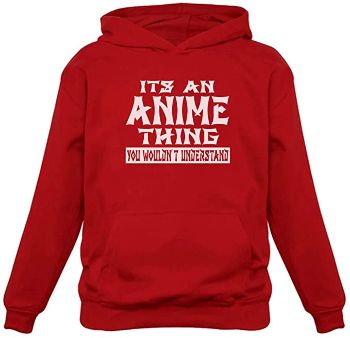 Does your recipient love to make anime references that you don't understand? This hoodie will tell them that even if you don't normally get their anime quotes and jokes, you'll always support their love for anime.
2. Rabbit Ear Hat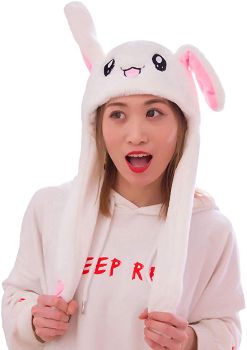 Help the anime fan in your life imitate the cuteness of their favorite anime characters with this adorable rabbit ear hat. Press the rabbit paw to make the ears magically move.
3. Kawaii Mask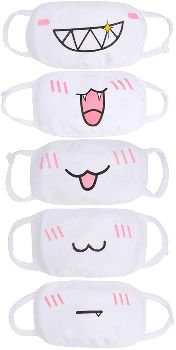 These days it's hard to show emotions because our mouths are covered with face masks, but these kawaii masks will come in handy for your favorite anime fan. These face masks are perfect for everyday use since they're comfortable and look great with any outfit.
4. Clear Bubble Umbrella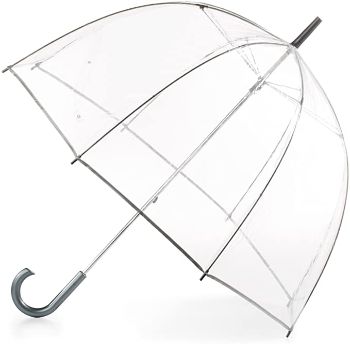 I know what you're thinking: "What does a clear umbrella have to do with anime gifts?" 
I'm glad you asked.
Anime gives importance to aesthetics, so you'll see a lot of characters sporting this type of umbrella. For an anime lover, having this clear umbrella is like living in their own anime world!
5. 4 Star Golden Ball Herb Grinder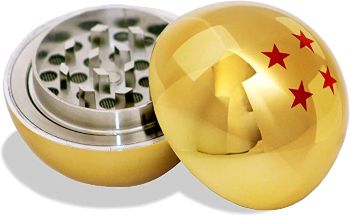 Who would've thought that the sought-after four-star dragon ball can be found in your recipient's kitchen?
This present will not only help your giftee on their quest to find all the dragon balls to summon the mighty Shenron, it's also a functional kitchen tool!
6. The Master Guide to Drawing Anime by Christopher Hart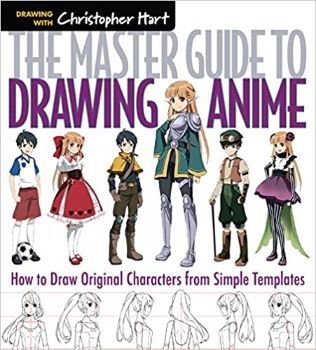 Because of the unique and amazing graphics found in anime, a lot of fans are inspired to create art as well. Whether your recipient aspires to create their own anime or just wants to learn how to draw in that style, this book will be a huge help to them.
7. Drawing Tablet Board Kit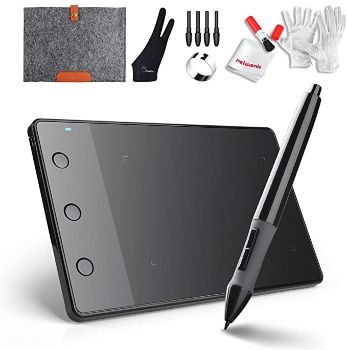 For more advanced artists, this drawing tablet board will be the perfect gift. Since it's compatible with Photoshop, Corel Painter, and Fireworks, it will be much easier to transform their vision into a reality.
This set comes with a graphic tablet, digital pen, USB cable, and more.
8. Demon Slayer Anime Action Figures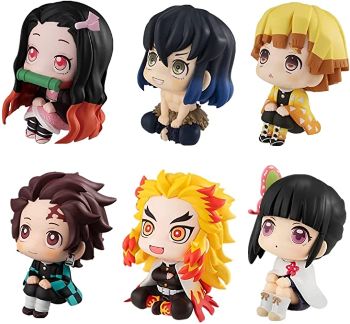 For the anime fan in your life who's a massive fan of the Demon Slayer manga series, this action figure set will be an excellent gift choice.
It's hard to pick a favorite character from this series, but with this gift they won't even have to choose because all the best characters, including Tanjiro, Nezuko, Zenitsu, are part of the set!
9. Ramen Eating Cat Shirt
A shirt with a cute cat eating ramen – need I say more?
Your favorite anime fan will LOVE this shirt since it's kawaii (a.k.a., the culture of cuteness), lightweight, and comfortable. It's also available in both adult and kid sizes.
10. Dragon Ball UNO Set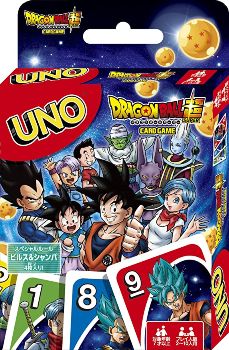 Gather up the gang because it's time to play UNO! Your recipient will have a level of fun over 9000 while playing this classic game with family and friends.
Playing this card game is guaranteed to be an enjoyable activity for humans, Saiyans, Namekians, and more.
11. Studio Ghibli Bento Box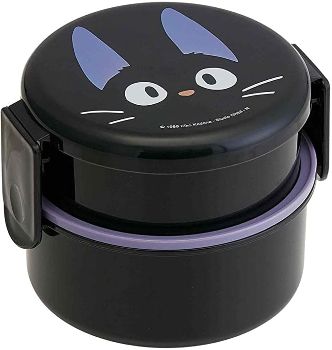 Does watching anime make their stomach grumble because of all the mouthwatering food featured in their favorite movies? With this dual compartment bento box they can eat yummy snacks while they watch their favorite Studio Ghibli films!
Make the gift extra special by adding some delicious treats to inside.
5 Anime Gift Ideas for Her
12. Demon Slayer Earrings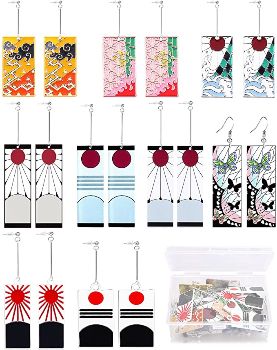 Demon Slayer is famous for its stunning visuals. From its characters' expressions to their outfits, it's undeniable that the show is a work of art.
This demon slayer earrings set will make your recipient feel like they're part of the Kamado clan because of their intricate design and amazing craftsmanship.
13. "Just A Girl Who Loves Anime and Sketching" T-Shirt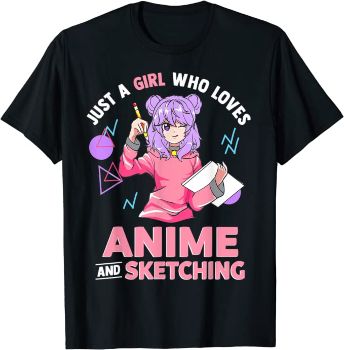 Add this adorable shirt with vibrant colors to their collection of anime apparel and instantly brighten up their day. It's available in eight colors such as brown, blue, and purple.
14. Cat Ear Headphones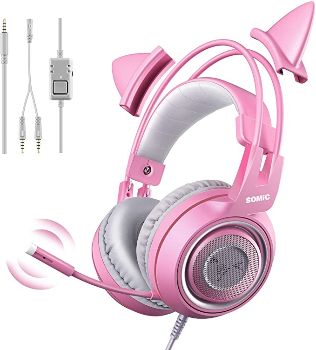 If they think watching anime couldn't get any better, then wait until you see their reaction when you give them this pair of cute cat ear headphones. Aside from being super kawaii, they're also functional because of their noise-canceling feature, 40mm speakers, and ergonomic design.
Choose amongst the three colors available (blank, pink, and purple).
15. My Hero Academia Charm Bracelet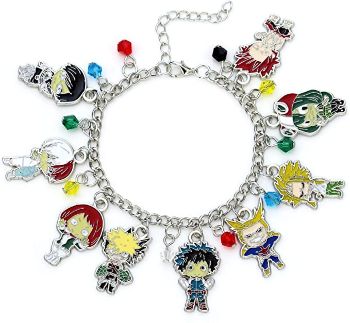 Let her take Class 1-A from the manga series My Hero Academia wherever she goes with this adorable charm bracelet. It's the perfect present for your daughter, sister, or best friend since it's rust, corrosion, and tarnish-resistant.
16. Naruto Makeup Brush Set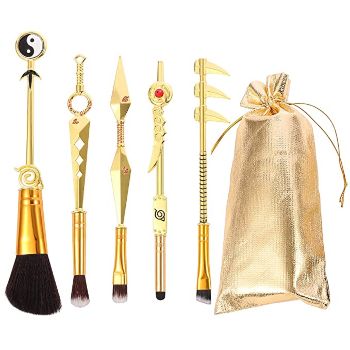 If your recipient is also into cosplay, this Naruto series makeup brush set is a cool present. Each brush features the most iconic weapons in the anime show,such as the Kunai Prop and Shinobi Throwing knife.
The set comes with a gold pouch for easy and safe brush storage.
5 Anime Gifts for Him
17. Naruto Long-Sleeve Shirt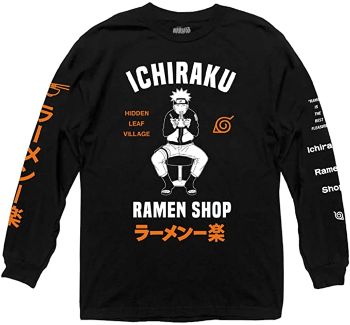 I think we can all agree that Ramen Ichiraku! (Which translates to, "Ramen is the best pleasure!")
This is an awesome shirt that the inner ninja in your recipient will love.
18. Kotaro Bokuto Action Figure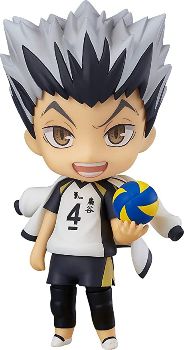 Add the fearless wing spiker of the Nekoma team to their Haikyu!! manga series memorabilia. What's unique about this action figure is that anime fans can change the facial expression of Kotaro since it includes three different faceplates.
19. Naruto Air Freshener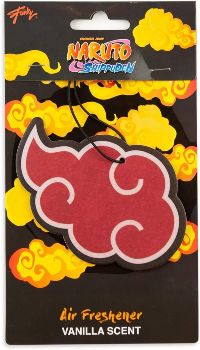 Your recipient will not only appreciate the sweet-smelling Akatsuki symbol, but they'll also enjoy that it can be used as an awesome display of their love for Naruto wherever they go.
20. Death Note Accessories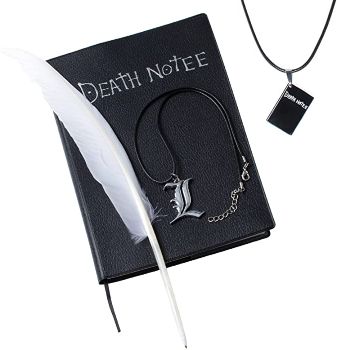 No reason is needed for your recipient to dress up as their favorite anime. They can cosplay for an event, Halloween, or just on an ordinary day.
If your recipient likes to cosplay as L from the Death Note manga series, then this accessory set is a must-have. The set includes a Death Notebook, feather pen, and necklace.
21. Comics Strip Duvet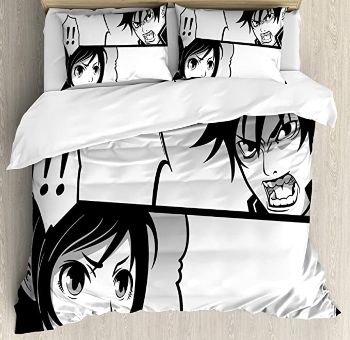 After a day of binge-watching their favorite anime, it's time to head to bed and sleep in this cozy comic strip duvet. The duvet comes in four sizes— twin, queen, king, and California king.
6 Decorative Gifts for Anime Lovers
22. Sailor Moon Cloth Wall Decor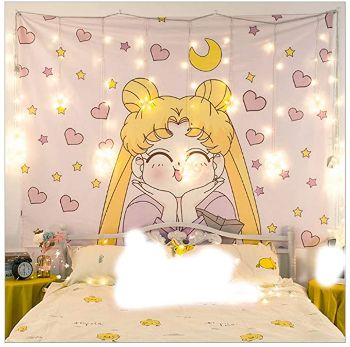 Sailor Moon is popular among anime lovers (especially women) because it shows that women are tough and strong, too. The Sailor Soldiers have become global icons that have continued to resonate with anime fans, young and old, through the years.
Plus, this aesthetic Sailor Moon cloth decor will make their space look like it came straight out of Pinterest!
23. Kakegurui Posters

These epic posters will look good in any anime-inspired space, especially for more mature anime fans who love the Kakegurui anime show.
Fun Fact: Due to its popularity, a live-action movie adaptation was made based on the hit anime and was released back in 2019!
24. No-Face Car Pendant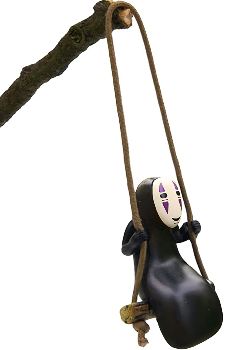 Anime has a lot of interesting characters, and one of them is No-Face from the film Spirited Away.
After all, it's not every day that one sees a semi-transparent character with visible organs who can also grow arms and legs.
25. Anime Panel Collage Kit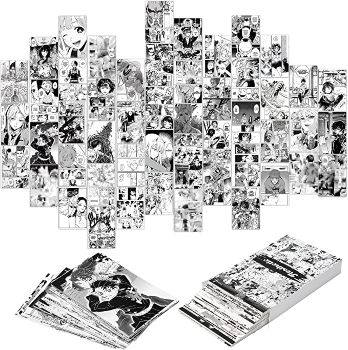 Bring their walls to life with this epic anime collage kit that contains a combination of minimalistic anime and manga print (eg. Haikyuu, Black Clover, and AOT).
This will look awesome in any anime lover's space!
26. Totoro Lamp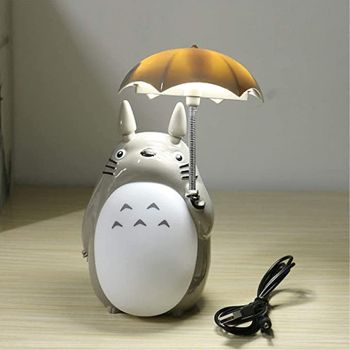 This adorable Totoro lamp will be useful while they work, read, or draw. Anime fans have the option to either light up the umbrella or Totoro's tummy, which makes this gift especially cool.
This gift is suitable for both children and adult anime lovers.
27. Top 100 Anime Scratch-Off Poster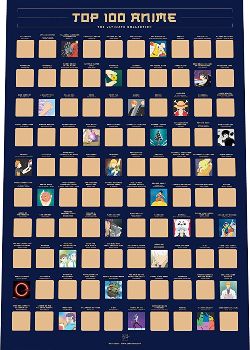 Never run out of anime to watch with this cool scratch-off poster. Once they finish watching all of the anime suggestions, it will also serve as a cool poster to show off to fellow anime fans.
Anime Gifts That Fans Will Love
Anime is more than animated work. It's a hobby and lifestyle, so if you haven't tried watching anime, consider this your sign to start watching NOW.
And for even more gift ideas for the anime fan in your life, read these other gift complications:
Do you have some anime recommendations? Share your thoughts in the comments below!