The story of Spiderman shows us that anyone can be a superhero. All you need is a good heart, a fighting spirit that never falters, and a bite from a radioactive spider.
Kidding aside, the story of Peter Parker is loved by many generations because he's a relatable guy and it teaches us valuable lessons. As Uncle Ben famously says, "With great power comes great responsibility."
If you know someone who is the ultimate fan of our friendly neighborhood hero, then you're sure to find the coolest Spiderman gifts right here on this list.
11 Spiderman Gifts for Kids
1. Child's Spiderman Scooter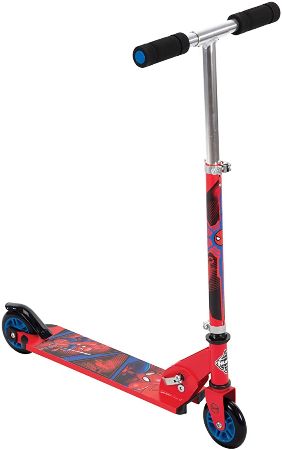 Help create new and amazing childhood memories of riding this cool Spiderman scooter. The little Spiderman fan in your life will have a lot of fun with this bike without compromising their safety.
It features a responsive rear brake that will guarantee optimum performance and safety.
2. Child's Spiderman Helmet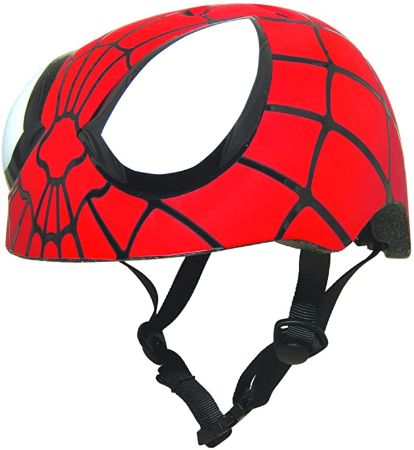 Sports and games are more fun when they're safe. Avoid accidents or injuries by giving your recipient this Spiderman helmet.
This helmet is suitable for kids aged three to five. Choose from five awesome Spiderman helmet designs!
3. Child's Desk With Storage Bin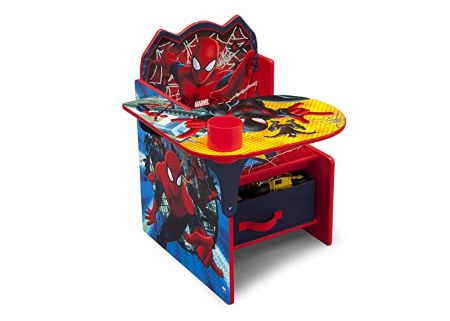 Your recipient will be encouraged to do their homework and projects with their friendly neighborhood superhero, Spiderman, when sitting at this desk.
Aside from a spacious storage bin, it also includes a cup holder that will be perfect for storing writing and art materials.
4. Spiderman Slumber Set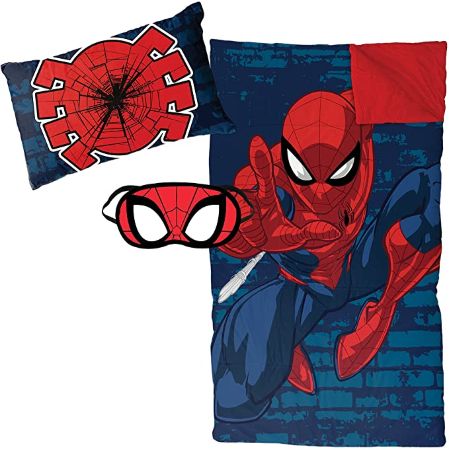 The Spiderman fan in your life will be able to sleep peacefully knowing that their favorite teenage superhero is guarding them while they sleep.
This gift is also perfect for sleepovers and overnight outdoor activities since it's complete with a slumber bag, pillow, and eye mask.
5. Children's Marvel Matching Game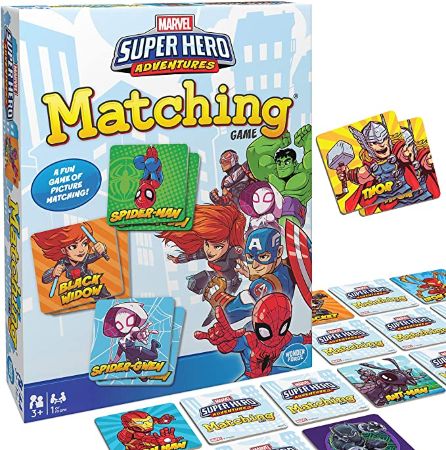 Gather the whole gang for a fun and exciting game of Matching! This game will reveal who among you has the greatest memory superpower.
Playing matching games is beneficial to children's development since it improves focus, vocabulary, and critical thinking skills. Plus, this game features Marvel superheroes like Spiderman, Captain America, Black Widow, and more!
6. Spidergirl Costume

Does your little Spiderman fan love Spiderman and the color pink? This costume is the combination of their two favorite things making it one of the best presents to give them.
Seeing your recipient wear this fleece romper will be #CutenessOverload!
7. Kid's Spiderman Hooded Poncho

For the superfan who has every single Spiderman costume in the Spiderverse, this hooded poncho will be a new and welcome addition to their collection.
With this gift, they can wear their favorite superhero costume everyday (and it's a whole lot comfier, too).
8. Children's Fishing Play Set
Does your little one show an interest in fishing? This cool fishing equipment play set will hook them and seal the deal. They'll learn to love all about a favorite outdoor activity with this cool Spiderman gift.
The gift also functions as a sturdy toolbox and storage bin for their Spiderman toys.
9. Collapsible Tote Bag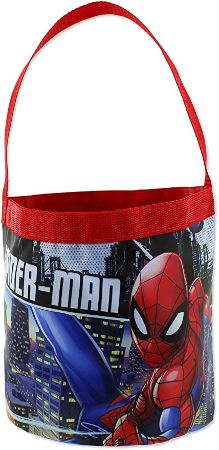 This collapsible tote bag is very spacious and can serve as an all-around bag. It's great for carrying clothes, toys, and school materials. This bucket bag can also be easily folded and stored since it's made with nylon.
10. Spiderman Bento Box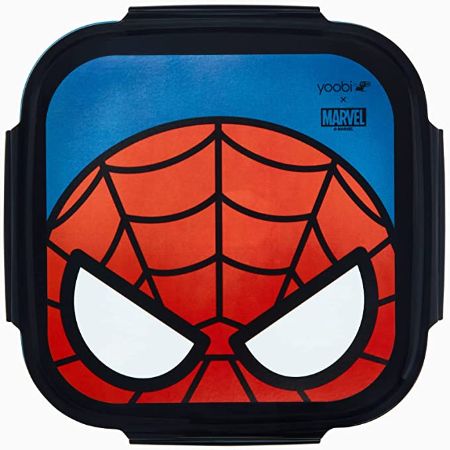 Fill their tummy with yummy food that's been stored in this cute Spiderman bento box. It has three compartments that can hold snacks, lunch, and dessert. Plus, it's BPA and PVC free, so it's safe for children to use.
11. Diamond Painting Kit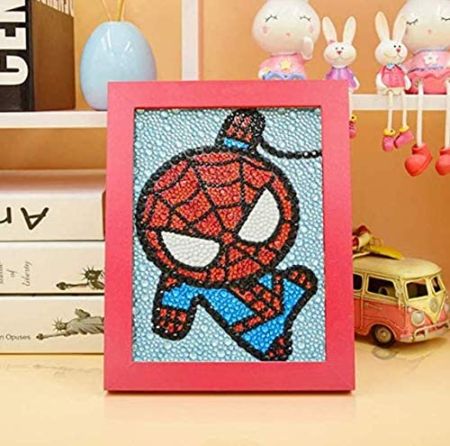 Help them create a wonderful diamond painting by giving them this Spiderman kit. Don't worry if they've never tried it before because this pattern is beginner and kid-friendly. The kit also comes with a wooden frame that will proudly display their work.
11 Spiderman Gifts for Adults
12. Black Spiderman Beanie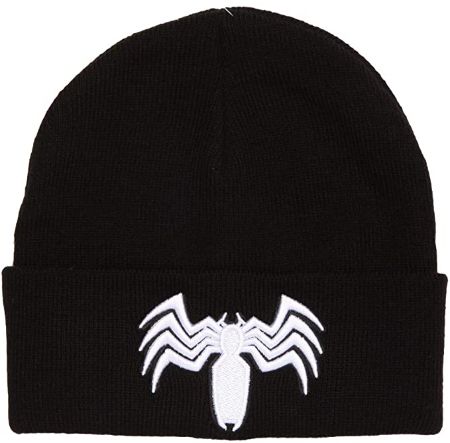 Look hip and stylish with this black Spiderman beanie. Whether it's a plain white shirt or a flannel, this beanie will level up your recipient's outfit.
13. Spiderman Magnet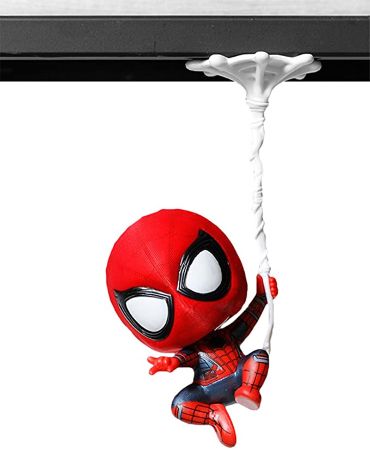 Tired of boring magnets? Spice up their fridge or workplace with this dangling Spiderman magnet. Having this awesome magnet is like watching a miniature Spiderman save New York City, one spider web at a time.
14. Throw Blanket with Sleeves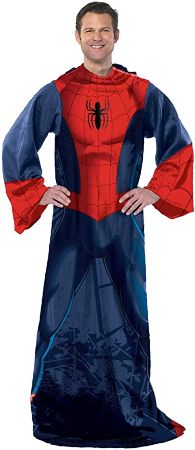 Feel like a mighty superhero while wearing this amazing Spiderman throw blanket. What's great about this gift is that it serves as a 2-in-1 Spiderman gift: It's a phenomenal Spiderman costume AND it's also a great garment for binge-watching Spiderman movies.
15. Gwen Stacy Costume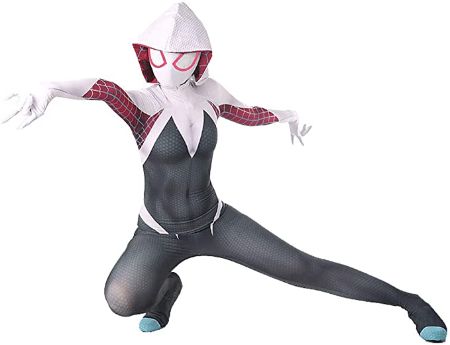 Unleash the superhero inside your recipient with this epic Gwen Stacy costume.  They'll win the "Best Costume" award when they wear this outfit and strike a web-shooting pose.
Interested in more Spiderverse-inspired costumes? Click here!
16. Spiderman Costume Hood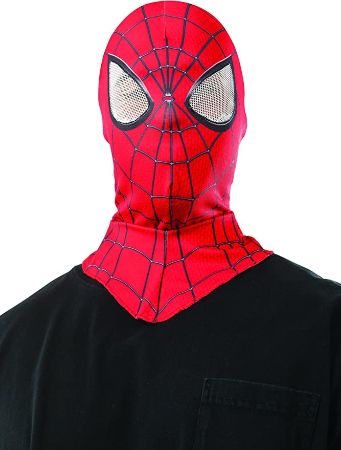 Not all superheroes wear capes… because some of them wear hoods.
This Spiderman hood is an effective way to hide their identity and complete their Spiderman costume. It's also made with breathable fabric and will fit most teens and adults.
17. Miles Morales Tee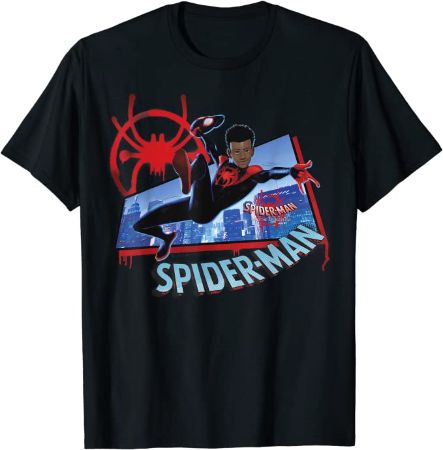 Is your recipient the biggest Miles Morales fan? This shirt will be an awesome gift choice, then! It's got everything that a cool shirt must have: it's comfortable, timeless, and features Spiderman.
18. Spiderman Retro Comic Sweatshirt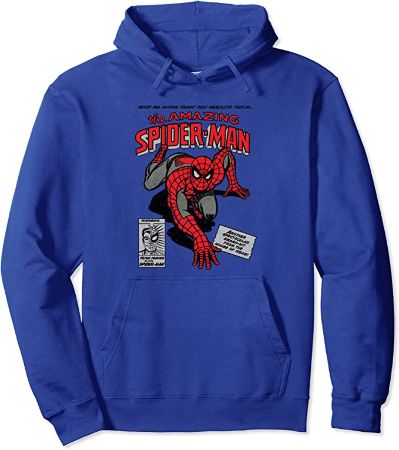 Go old school with this retro Spiderman sweatshirt. It's made with a combination of cotton and polyester so it doesn't just look great, it feels amazing as well. It comes in blue, black, and gray.
19. Spiderman Heart Shaped Mask Shirt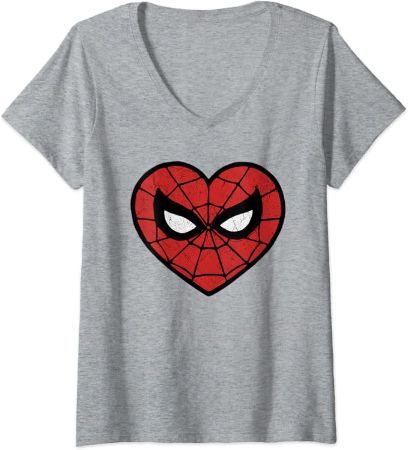 This v-neck shirt will showcase to everyone the superhero who captured her heart. It's lightweight and has a classic fit and cut that makes it great for everyday use.
Pick among the four colors available such as black, blue, and gray.
20. Spiderman BlenderBottle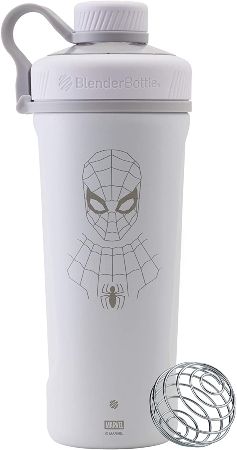 Here's a great tumbler for their daily dose of hydration. Since it's stainless steel, it will maintain the temperature of their drinks for hours whether it may be cold or hot.
Complete all the Avengers by getting these Captain America, Hulk, and Iron Man tumblers as well.
21. Spiderman Apron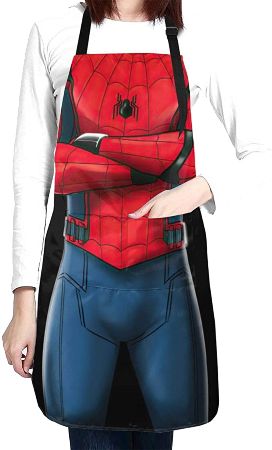 This Spiderman apron will allow them to do their cooking or grilling in style. This present is ideal for the Spiderman fan in your life who loves cooking, gardening, painting, etc.
Plus, it has pockets!
22. Spiderman Diorama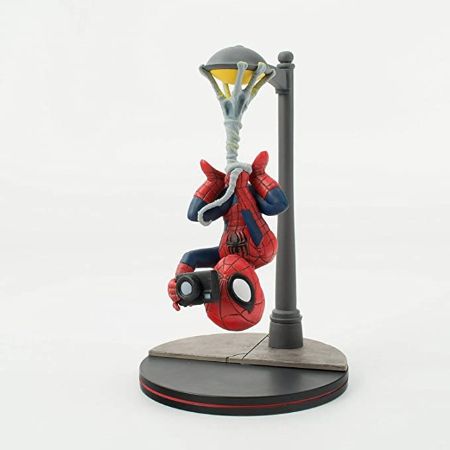 Peter Parker is a jack of all trades. Aside from being a superhero, he also worked as a teacher, researcher, and photographer for the Daily Bugle.
This iconic diorama that features our friendly neighborhood hero showing off two of his talents will be a cool addition to your recipient's space and Spiderman collection.
7 Cool Spiderman Stuff
23. Marvel Encyclopedia by Stephen Wiacek and Adam Bray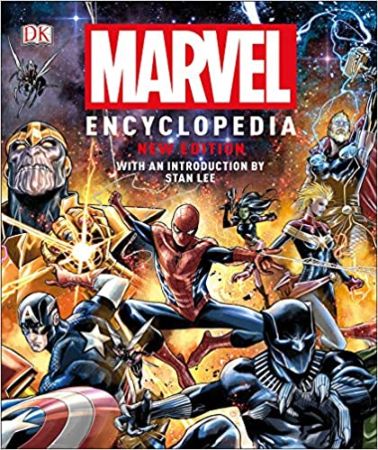 Your recipient will have an in-depth understanding of the Marvel Universe with this comprehensive book by Wiacek and Bray.
Get to know more about the famous superheroes (and villains) such as Captain America, Spiderman, Thanos, and more. This book also features an introduction by none other than Stan Lee himself.
24. Spiderman DVD Set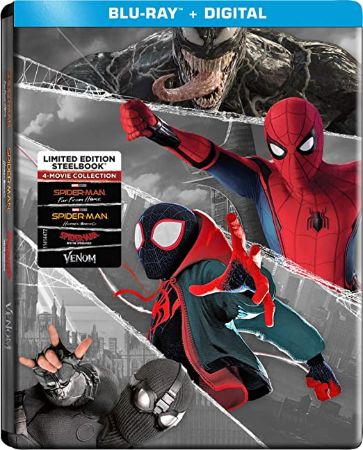 Prepare some popcorn, drinks, and a blanket because it's movie time.
This limited edition DVD set has four of the most loved Spiderman titles: Spider-Man: Far from Home, Spider-Man: Homecoming, Spider-Man: Into the Spider-Verse, and Venom.
25. Paint by Numbers Kit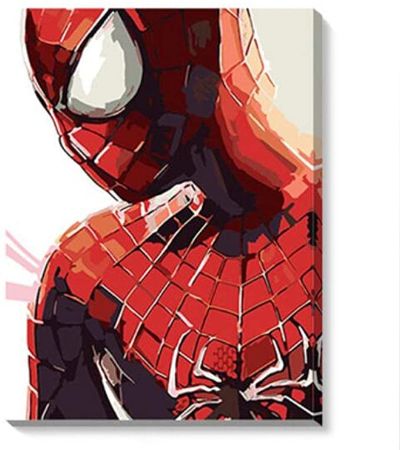 The Spiderman franchise is a work of art. Everything is impeccable from its characters, costume, and storyline. With this Spiderman paint by numbers kit, they, too, can make a piece of art of their own.
Add a frame to your gift to help protect and preserve their masterpiece on it's finished.
26. Venom Spiderman Graphic T-Shirt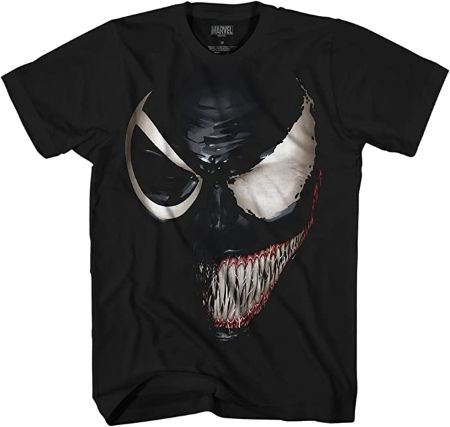 For fans of the antihero symbiote, this shirt that features half the face of the black suit and Venom will be an epic gift.
Looking for more Venom gifts? Check out this Venom – Miles Morales Funko Pop figure!
27. Spiderman Fidget Sensory Toy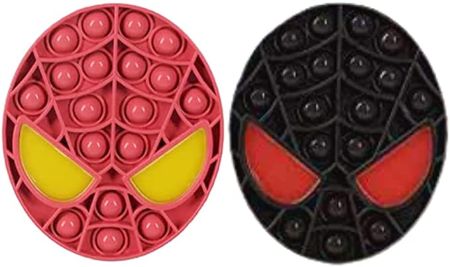 Stressed out because of school or work? Fidget toys are effective tools that help in reducing anxiety and improving concentration.
Kudos for being Spiderman-shaped!
28. LEGO Attack on The Spider Lair Set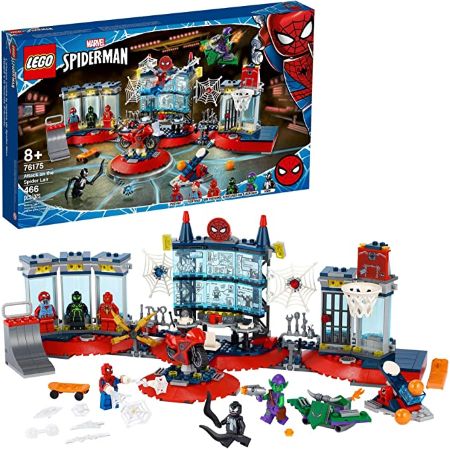 A Spiderman fan's inner child will enjoy building and playing with this cool LEGO kit. It's a complete set showing the Spider Lair with mini-figures of Spiderman, Green Goblin, and Venom. It even includes a skateboard ramp and motorbike!
29. 1000 Piece Jigsaw Puzzle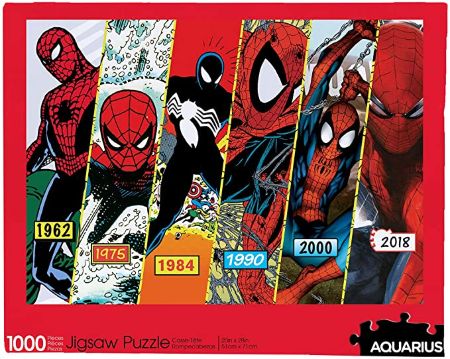 This 1000 piece jigsaw puzzle shows Spiderman throughout the years. Completing this puzzle will be an exciting and thrilling adventure for any Spiderman fan.
Do they really, really love puzzles? Then check out this post for more challenging and fun gifts for puzzle lovers.
Your Friendly Neighborhood Spiderman
People love Spiderman for varied reasons, but as Stan Lee once said in an interview, Spiderman is special because he resembles us the most. He fails and makes mistakes, but he tries to be better every single time.
Didn't find what you were looking for? Get more fantastic gift ideas here:
I'd love to know what the best Spiderman film is in your opinion. Is Tobey, Andrew, or Tom the best Spiderman? Share your take on this in the comments below.