If you're on the hunt for moon gifts, it's probably because you have a Selenophiles in your life – a.k.a., someone who really admires and loves the moon.
The moon continues to mesmerize people despite being 384,400 km away and being 4.53 billion years old, so here's the perfect list of moon gifts that will make your recipient the happiest person in the universe.
17 Ethereal Moon Gifts
1. Moon Lamp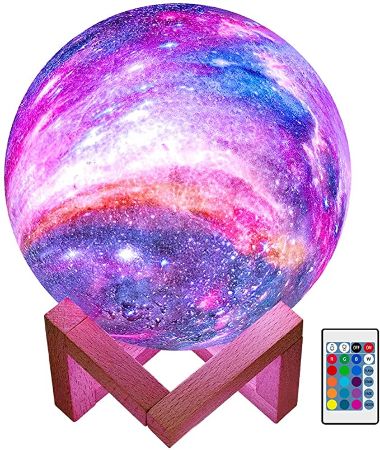 Selenophiles wish that they can see the moon all night and all day. Make their wish come true with this awesome moon lamp.
This lamp has cool features that will allow it to change to different colors and themes. Your recipient can change it to yellow if they're feeling happy or blue if they're feeling sad. It will be an epic addition to their space.
2. Crescent Moon Shelf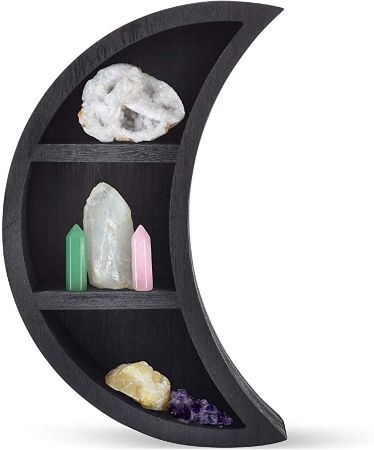 Organize their stones, crystals, and meteor collection on this moon-shaped shelf. Your recipient will be able to choose whether to use it as a waning or waxing crescent since it's reversible.
It's made out of wood so it's sure to be durable and aesthetic.
3. Hanging Moon Planter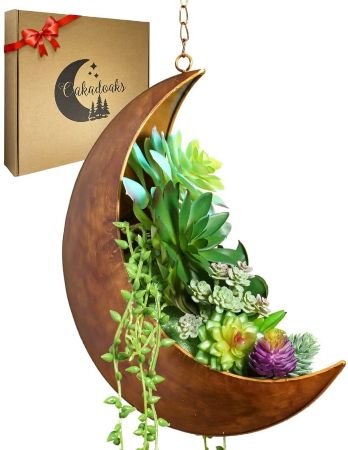 Here's a 2-in-1 present if your recipient loves plants and the moon.
It's uniquely made from galvanized metal that will illuminate their space. Your recipient will love how aesthetic and creative this planter is.
4. 3-Wick Scented Candle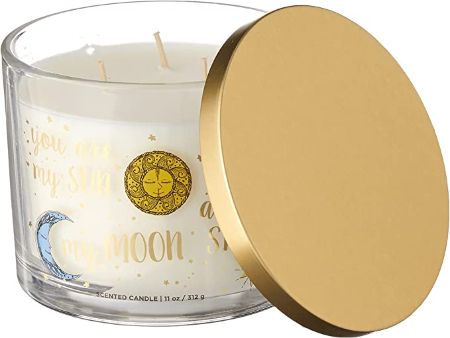 This candle will light up their space just like how the moon lights up the night sky.
The candle releases a mixture of lavender, cedar, and amber fragrance that will make any room smell heavenly. Brownie points for the cute packaging.
5. Moon and Stars Necklace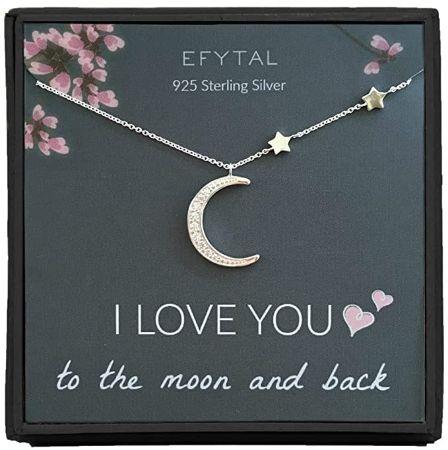 Professing your eternal love to the moon lover in your life by giving them this necklace will be an excellent gesture.
The necklace features a dazzling crescent moon pendant along with some sparkling stars. It's also made from high-quality materials so your recipient won't experience any irritation or redness.
6. Dangle Hoop Earrings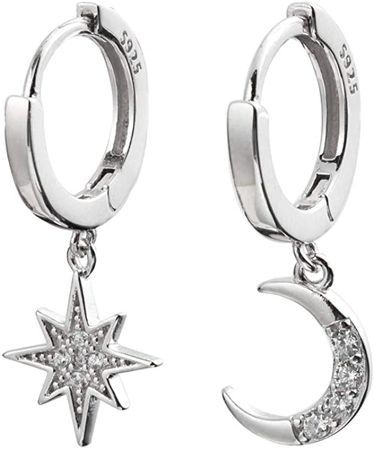 Add these gorgeous pair of hoop earrings to their moon collection.
It's a great piece because of its unique asymmetrical design: one snowflake and crescent drop earring. The earrings are not just pretty but safe as well since they're nickel and lead-free.
7. Trinket Dish
This moon trinket dish will be an excellent present for your other half. It already comes in pairs so they'll be able to place a lot of accessories, keys, and trinkets on it.
It will also be a cool gift for a couple who are both selenophiles.
8. Picture Frame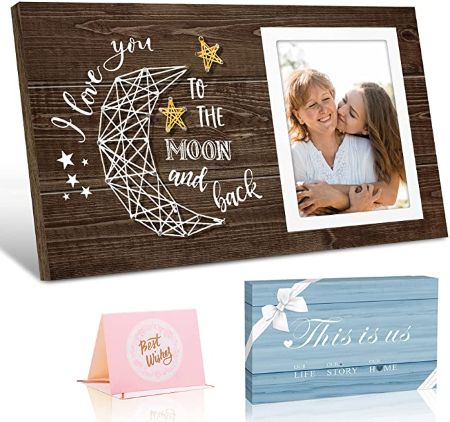 Get this for the person who you love more than all the stars and moon in the sky.
Make sure to add a photo of you together to make it more special and heartfelt. You can even write your heart out since it comes with a card and a gift box.
9. Tarot Card Shirt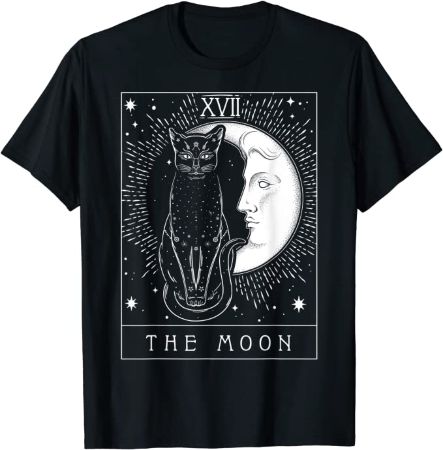 Here's an awesome and useful present for the moon lover that you know.
The moon is commonly described as something mystical and majestic which this shirt perfectly depicts. It's even made to look like a tarot card which is a huge plus.
10. "First Beagle on the Moon" T-Shirt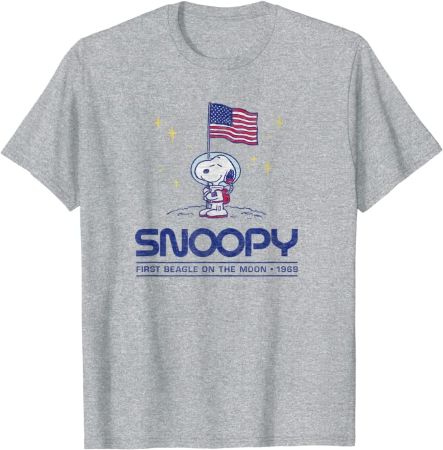 Snoopy is famous for his exploration and landing on the moon. After all, you won't see humans (let alone an adorable dog) walking on the moon everyday!
Get more cute snoopy gifts on this list.
11. Moon Phase Cosmetic Bag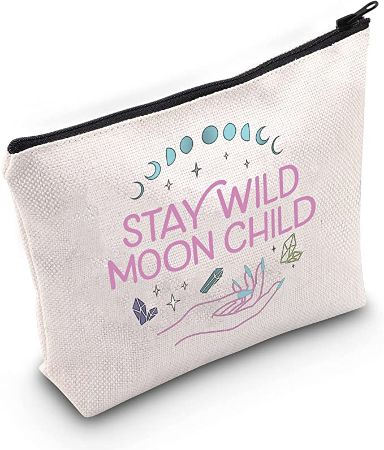 This will serve as their daily reminder to continue exploring and wandering like the moon that continues to evolve.
Another reason why you should get this pouch aside from its pretty design is that it's practical and spacious. Your recipient can use it as their cosmetics bag, art kit, and more.
12. Faux Leather Journal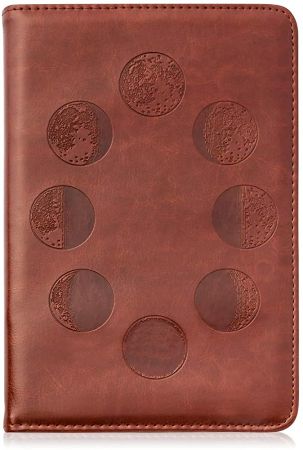 A journal is always a great gift to give someone you care about since it will make them happier, healthier, and more self-aware.
This refillable journal will be handy in recording all the life events that made them laugh, cry, or furious. Reading it after a few years will make them realize how much they've grown since you've given them this beautiful journal.
13. Metal Bookmark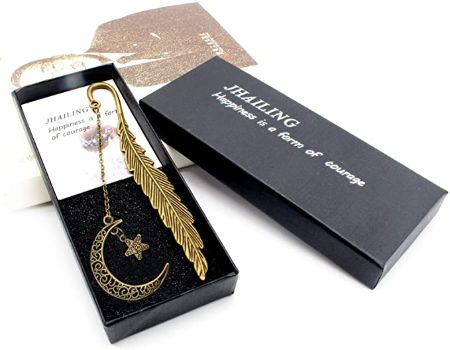 This is the gift to buy if the selenophile in your life loves learning about the moon through books.
Their reading experience will be improved with this metal bookmark since they won't have to memorize or fold the pages to remember where they left off. Plus, the design looks sophisticated and chic.
14. Resin Astronaut Figure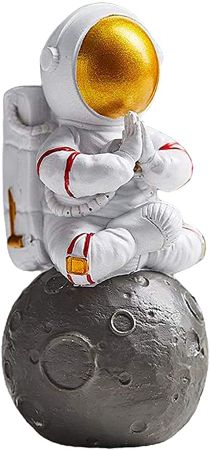 Their work desk will be out of this world cool with this figure added to it. It features a meditating astronaut at the top of the moon. Even if they can't go to the moon (for now), this gift will keep the dream alive.
15. Novelty Magnet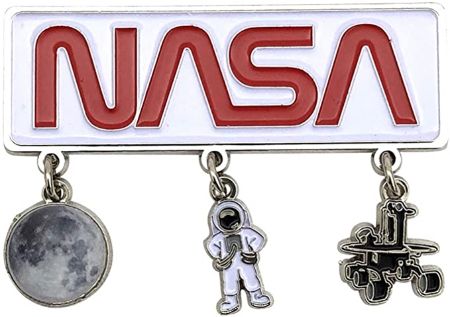 They say find a work that you love and you'll never have to work a single day in your life. That's why working for NASA is the ultimate dream job of most selenophiles. Studying and learning about the outer space won't feel like work at all because it's fun.
This NASA magnet will be a treat since it has three cool charms: moon, astronaut, and moon rover.
16. Moon Rock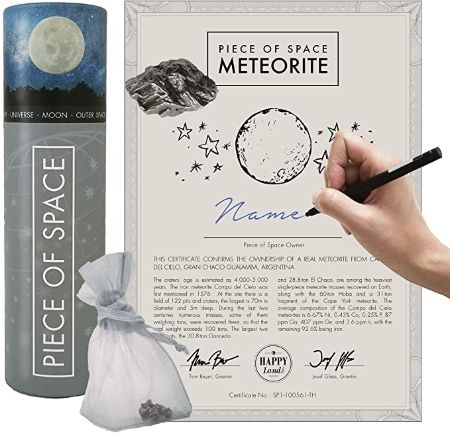 There's nothing stopping you from giving them the moon (even if it's just a replica or a piece of it). Here's a unique gift that your recipient won't expect but will instantly fall in love with.
In this gift set you'll get a meteorite, certificate, and container.
17. Chakra Stones Kit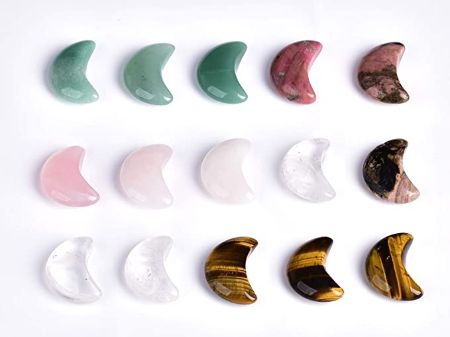 The utilization of the power of gemstones and chakra stones is becoming more famous year after year. It is believed that the crystals emit a calming and healing energy.
Check this article out to learn everything you need to know about chakras.
5 Beautiful Moon Decor Gift Ideas
18. Solar Powered Garden Decoration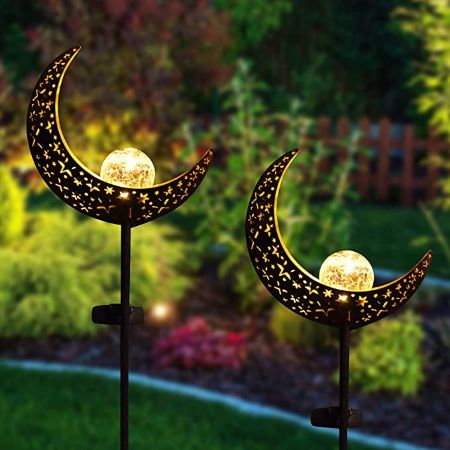 Worried about a moonless night? It won't be a problem anymore since they'll have their own constant little moons in their backyard with this beautiful gift.
What's great about this decoration is that it automatically lights up at night making it look more magical. It's definitely a must-have for all moon lovers.
19. Moon and Sun Wall Plaque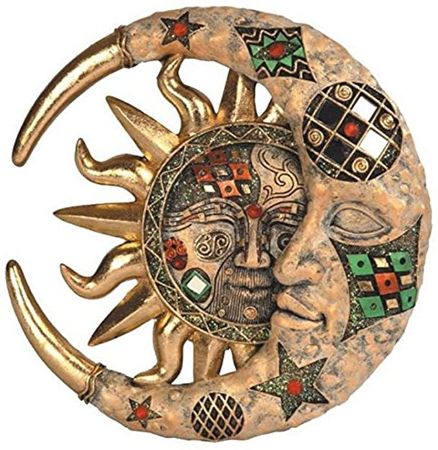 Adding this celestial wall plaque will turn their home into a haven for moon (and sun) lovers.
The craftsmanship in this decor is impressive because of its uniqueness and durability. This will look great in their home office, bedroom, or living area.
20. Hanging Moon Decor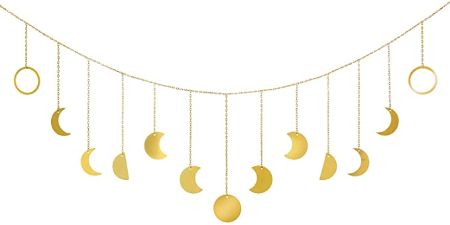 Looking for something shiny and sparkly that will go with the theme of their space? This hanging moon decor perfectly fits the description.
Your recipient will always have a good night's sleep since they'll feel calm just by staring at this decor. It also comes in two sizes (medium and large) and three colors (black, gold, and silver).
21. Moon Dream Catcher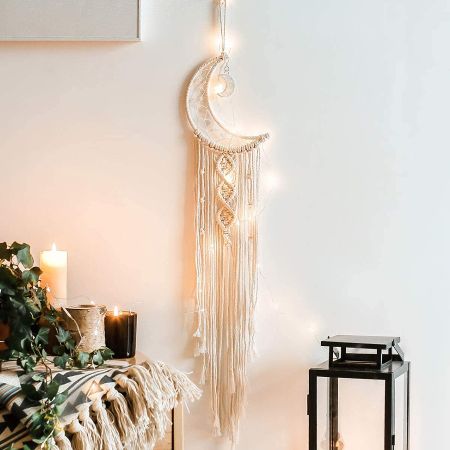 Shoo away all the bad dreams and thoughts with this pretty dream catcher. Hanging this in their room will ensure a peaceful and relaxing sleep. The dream catcher is made from 100% cotton cord so it's durable and high-quality.
Just add a 2A battery to see it glow up in the night.
22. Wall Tapestry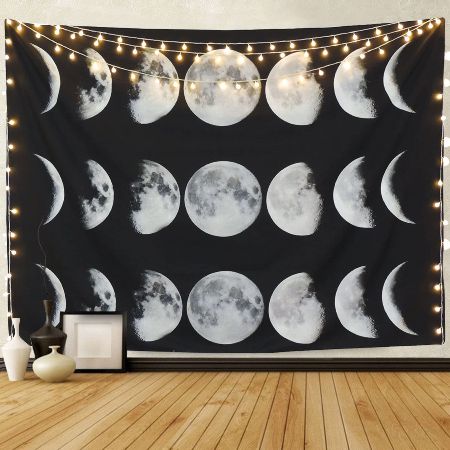 This tapestry will make any space homier. Give this to your recipient who's moving into a new dorm, apartment, or house.
It will also be helpful since it's versatile and can be used as a room wall, headboard design, blanket, and more.
The Best Moon Gifts for Every Moon Phase
Fly them to the moon and back with these magical moon gifts. These presents will make up for the fact that we can't travel to the moon yet (but hopefully we will soon).
More magical gift ideas await you. Check these other ideas below: