Looking for the best gifts for volleyball players? Fret not because you'll be able to score an ace with this list of volleyball gifts.
Whether you're looking for gifts for a beginner player or an experienced one, this list will have something exciting or useful in store for your giftee.
The gifts below include fun gifts, ranging from volleyball bomb baths to stickers, as well as useful volleyball accessories, such as portable nets and other accessories and equipment.
7 Fun Volleyball Gift Ideas
1. Volleyball Bath Bombs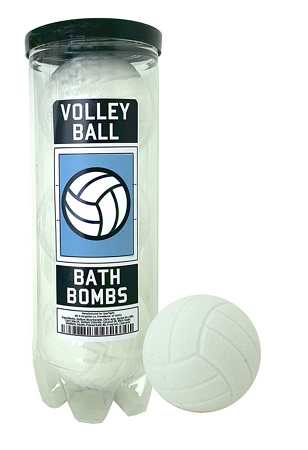 Give your recipient a chance to relax after every training session by getting them these bath bombs in the shape of a volleyball.
The sight of the volleyball soap dissolving in the water will allow them to relax while visualizing and mentally reviewing the strategies and plays their team has practiced.
2. Braided Bracelets with a Volleyball Design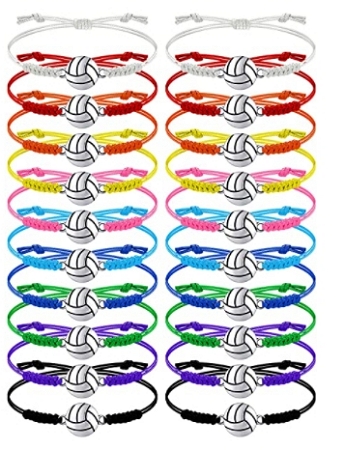 If you're an important friend to your volleyball player recipient, they'll undoubtedly appreciate one of these braided bracelets with a volleyball design.
A simple reminder like this can give them the strength they need to finish strong in a close match.
3. Volleyball Soft Cover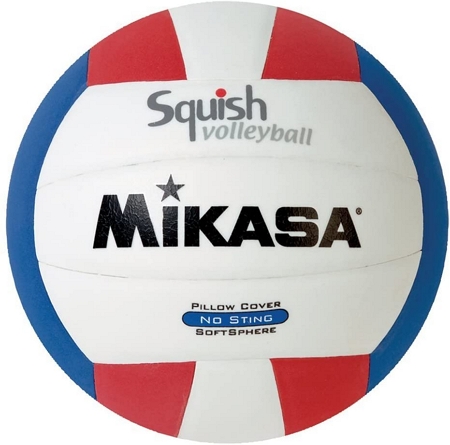 Beginners who find it a little bit painful to spike or players who have never gotten used to spiking the ball should get this soft volleyball cover, which reduces the sting when it is spiked.
This is also waterproof, making it a great cover when playing volleyball in the water (aka water volleyball).
4. Volleyball Stickers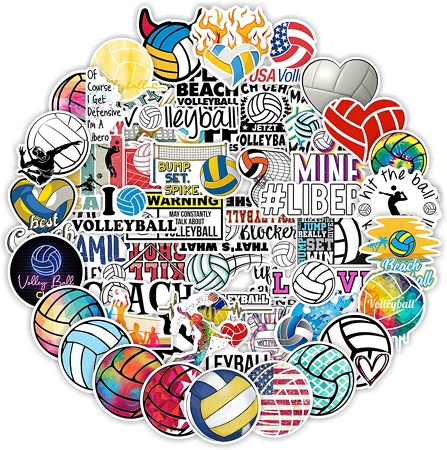 Here are some volleyball-themed stickers for those who consider volleyball as life.
Players will be able to display just how proud they are of their sport by sticking these to just about anything, like bags, laptops, and more.
5. Polarized Glasses for Men and Women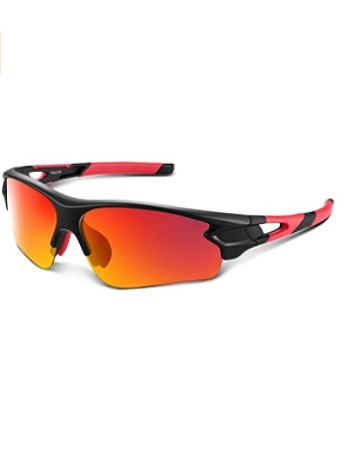 Those who play volleyball outdoors or volleyball players who are planning a beach trip should wear a pair of polarized sunglasses like this.
It wouldn't be a fair game if your giftee is blinded by the sun's rays. These sunglasses come in 12 different colors, so there are plenty of options to choose from for your recipient.
6. 3D Volleyball Lamp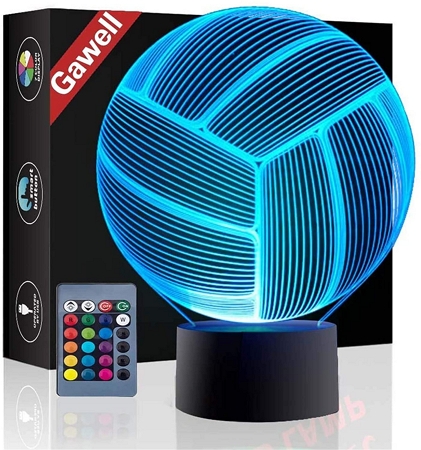 Give the volleyball player in your life a lamp that will illuminate any room.
The lamp can change into 16 different colors just by giving it a touch.
It doesn't need to be constantly plugged in because it's rechargeable via USB. The lamp can also be powered with the appropriate type of battery.
7. Haikyu!! Vol. 1 Manga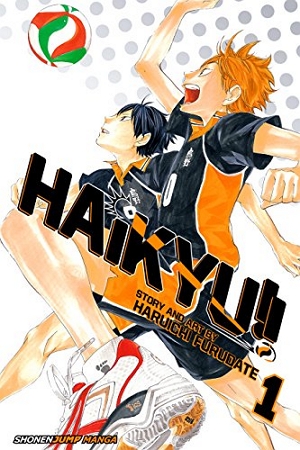 Volleyball players who are fans of anime must know about Haikyu!!. "Haikyu" means volleyball, and the show follows the story of Shoyo Hinata, whose goal is to become the best volleyball player in the world.
Unlike other sports anime, most volleyball situations in the story are fairly realistic and accurate.
If you're also an anime fan and you know a volleyball player who's not into anime, this gift could be a great gateway to everything manga and anime.
7 Volleyball Gifts for Girls
8. Game Shorts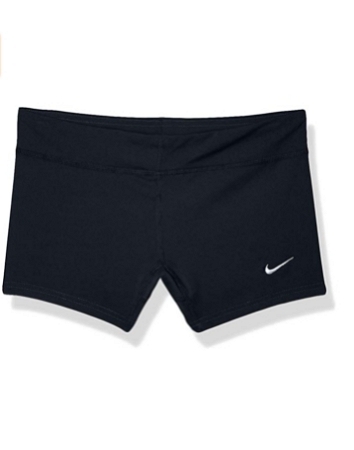 It's important to have a clear mind and stay comfy during a deciding volleyball match.
Here are a pair of game shorts for women if you want to be on the safe side because you won't go wrong with a pair of these.
These pair of game shorts come in seven sizes and nine different colors.
9. Drawstring Backpack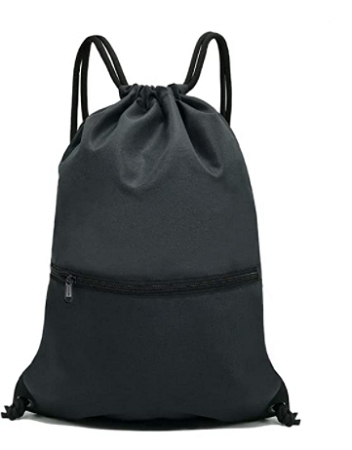 Let your volleyball player keep all their valuables while they play in this drawstring backpack, which comes in a variety of styles and colors.
The bag is made of polyester, which means it dries out easily when liquid gets spilled on it.
10. Volleyball Necklace for Girls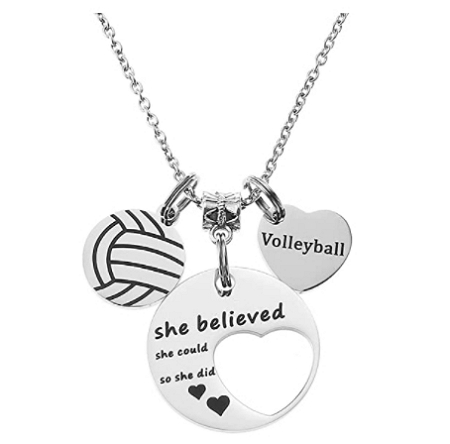 Give your recipient something meaningful with this volleyball necklace for girls.
The necklace includes a chain and three pendants that will remind them of you and their love for volleyball.
11. Volleyball Pullover Hoodie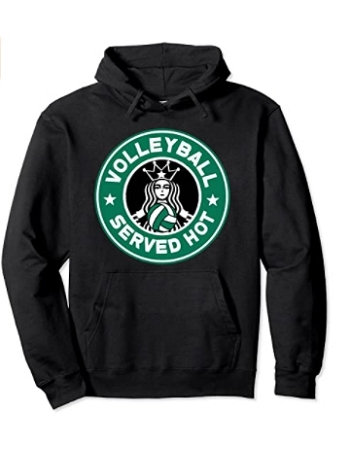 Volleyball players who love drinking coffee to stay on their toes will appreciate this pullover hoodie with a Starbucks design.
It also comes with a wordplay that will make your recipient smile. The hoodie comes in black, grey, blue, and more.
12. Volleyball Scrunchies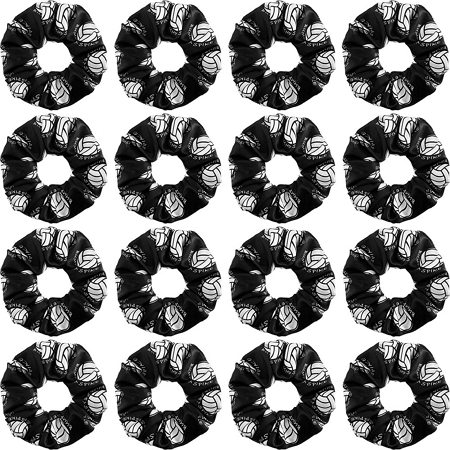 Here are some scrunchies for those players who prefer to wear these instead of headbands.
These have a volleyball design on them that will give them that boost of inspiration during training.
13. Volleyball-Themed Toiletry Bag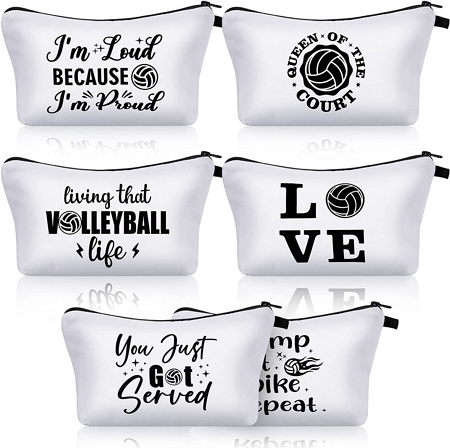 It's important to not leave cosmetics and toiletry items since these are essential to staying fresh for any post-game celebration.
Allow your recipients to keep it all in one place with these toiletry bags
14. Asics Volleyball Shoes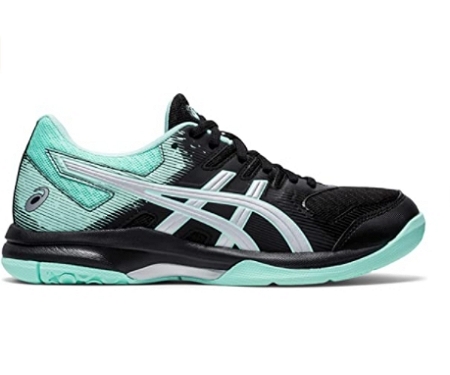 Just like how players from other sports have specific footwear, so do does volleyball players.
One of the most commonly worn volleyball shoes brands is Asics, along with Mizuno, Nike, and Adidas behind.
This pair of Asics volleyball shoes has a gel cushioning beneath to provide shock absorption, which is important since volleyball players jump a lot. It's also lightweight, giving the player maximum advantage against their opponents.
9 Useful Volleyball Gifts and Accessories
15. Dr. Scholl's Support Insoles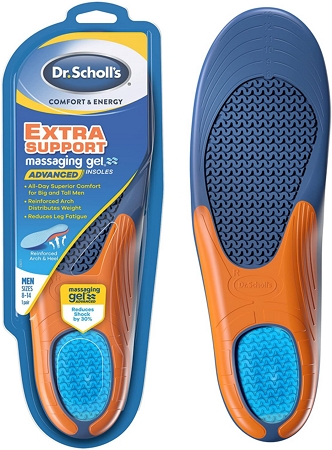 Provide maximum comfort for the volleyball player in your life by giving these pair of support insoles.
With these inserted, they may feel less fatigue and discomfort while playing, and it may put less strain on their lower body because of the shock absorption.
16. Volleyball Kneepad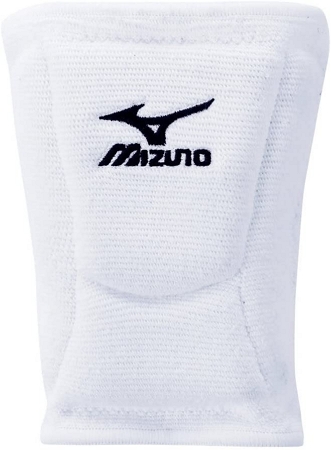 Make those penguin dives (aka swan dives) less painful for your giftee by giving them this volleyball kneepad, which acts as a cushion for those game-saving dives.
The kneepad also comes in black or blue for those who hate to see their kneepads become dirty.
17. Dry Fit Shirt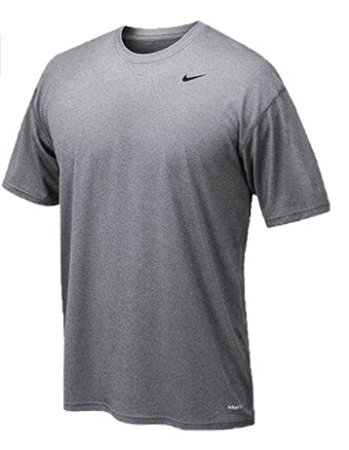 Let your giftee be more focused on the game and less about the sweat dripping off their shirt with this dry-fit shirt, which easily wicks the sweat off thanks to the polyester fabric.
The lightweight material also helps the player to stay fresh and energized.
18. Portable Outdoor Volleyball System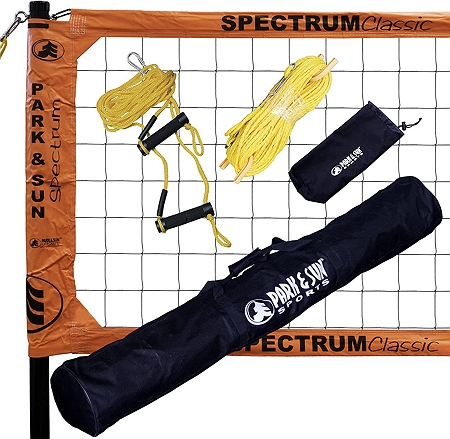 If you know a group of friends or family members who love playing against each other, then a portable volleyball system like this one is essential.
The set includes aluminum poles and a net that can be adjusted between three sizes, ropes, and an equipment bag. The poles feature an easy telescopic push-pull locking system.
19. Low Cut Socks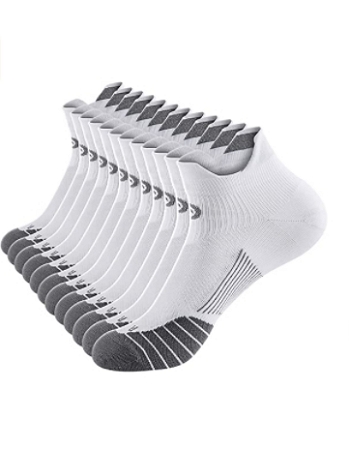 A volleyball game typically lasts 60–90 minutes. That means that players need to wear socks that will keep the blood flowing while providing a comfortable experience.
These low-cut compression socks are perfect for that job since they increase they also support the ankle, preventing any potential sprains while playing.
20. Under Armour Duffel Gym Bag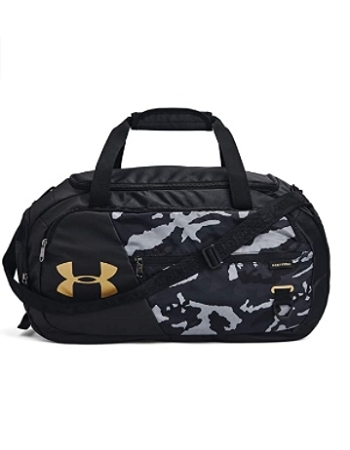 Make sure that your giftee has everything they need for their volleyball game with this spacious Under Armour duffel bag.
The bottom of this duffel bag is abrasion-resistant, making it perfect for inattentive players who place their bag anywhere.
21. Stationary Volleyball Practice Net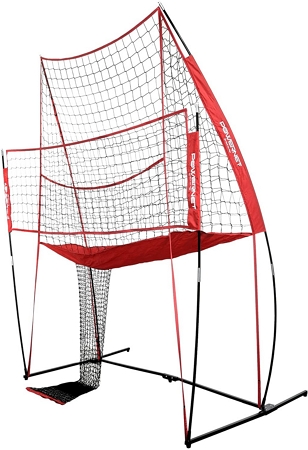 Practice spiking and serving with this volleyball practice net.
The net can be set up in less than five minutes and is easily adjustable depending if the players are men or women.
The volleyball net is quite durable and capable of enduring even the hardest spikes. The set is also very portable, allowing your giftee to train anywhere they go.
22. Volleyball Training Equipment Aid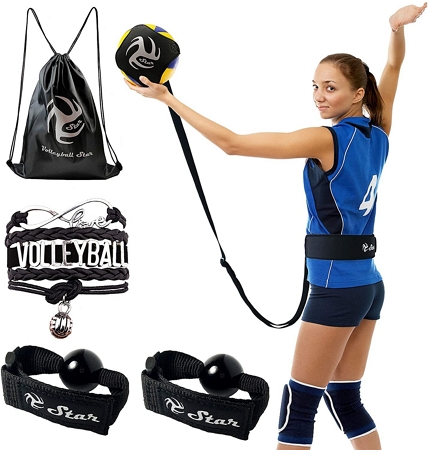 If your recipient prefers something less bulky than a portable volleyball net system, then this volleyball training equipment aid is the perfect choice for them.
This volleyball training equipment aid includes a ball rebounder, which is attached to the trainer, two straps for setters, a drawstring backpack, and an additional volleyball bracelet.
23. Mikasa Volleyball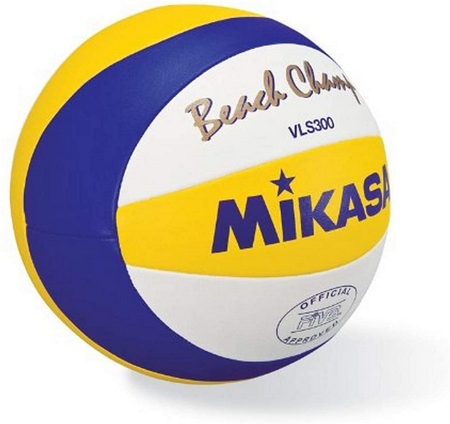 If all the other gift choices fail to impress, then a volleyball might be the safest route to follow.
There's a reason that the Mikasa brand is chosen for international and Olympic games.
Bring Their A-Game with These Volleyball Gifts
Let your recipients be on the top of their game with these gifts for volleyball players. Whether you're deciding between fun gifts or more useful ones, I'm sure your giftee will appreciate receiving one of these.
For other sports-related gifts, simply head on to these other links: