Who hasn't been flicking through the channels late at night and landed on a World Series of Poker episode where we see elite players trying to win a pot with millions of dollars in it.
Most people, however, will never see those high-stakes games in real life, and it would be more accurate to see them having poker nights at their family's or friends' place.
If you're looking for gifts for people who are looking to elevate their poker nights and even their poker skills to the next level, you've come to the right place.
Here are 24 gifts that any poker player will appreciate.
11 Best Poker Gifts
1. Professional Poker Chips Set with Aluminum Case
We'll start this list off with just a few of the basics.
Long-term players no doubt already have their own chip sets for game night, but for those just getting into poker, this makes an excellent starter set.
2. Poker Chip Set for Beer Lovers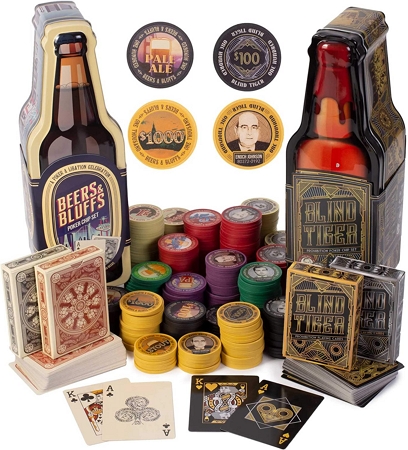 For those who enjoy poker AND beer, this is the poker chips set for them. Any game night often involves alcohol, and if beer is your recipient's preferred drink, then there's no need to think twice about getting them this.
This beer bottle poker chips set will set the mood and give players an old school Las Vegas vibe. Each set will come with 200 poker chips and two decks of humorous playing cards.
3. Table Top with Case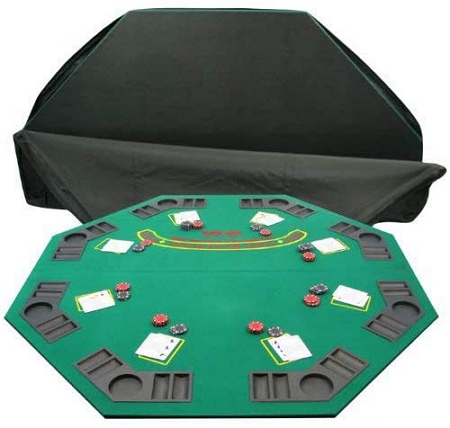 When poker nights at someone's place have become a weekly thing, it's time to upgrade with this tabletop. The best thing about this is that it's a portable and easy-to-store tabletop that comes with its case.
This is a great gift, especially for big groups of friends since the tabletop can comfortably accommodate eight people.
4. Electric Card Shuffler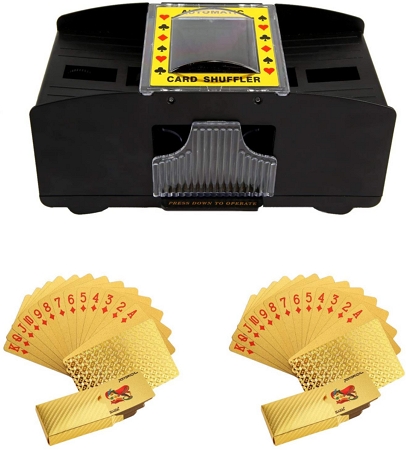 While poker players should know how to deal their cards, there are times when a card shuffler like this one will be handy.
Plus this will reassure those players who are worried about any sleight of hand that may happen during manual shuffling.
5. Artisan Playing Cards Luxury Set
This is a great gift for any veteran poker player who'd love to own a special collector's edition. The casing is made of sturdy wood, on a classy spade design is laser-etched.
This luxury box set from Artisans comes with two deck pairs of playing cards, featuring a black edition and a white one. The recipient will feel the elegance of the cards because they're embossed with gold foil.
6. The Theory of Poker by David Sklansky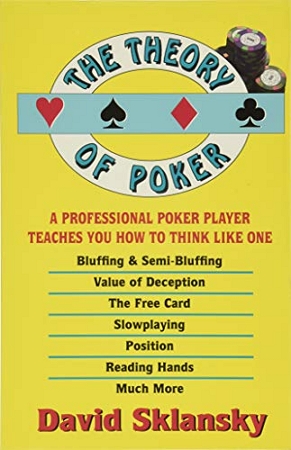 For most novice players, luck is the name of the game when playing poker, hoping to get the best hand and flop in any round.
But in the book, The Theory of Poker, David Sklansky argues that poker is a complex game, in which players can minimize their reliance on luck and develop better poker skills.
Any casual player looking to elevate their game will learn a lot from this book, which encompasses multiple topics, from different statistical probabilities to mind games that can exploit the opponents.
7. Rounders, 1998 Film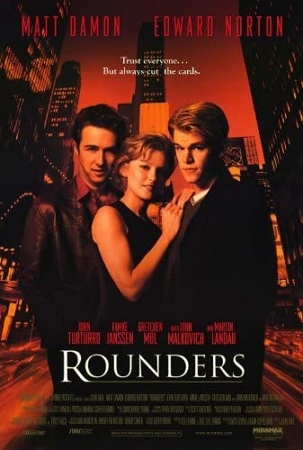 The Rounders is a 1998 film that nearly every poker player has seen at least twice. The film stars Matt Damon as a young law student who is a poker prodigy but who also gambles away his tuition money.
If your recipient hasn't watched it yet, then this is the chance to get them a copy of this brilliant movie in which not just money is at stake, but the protagonist's career and life.
8. "I'm Just Here for the Pot" T-Shirt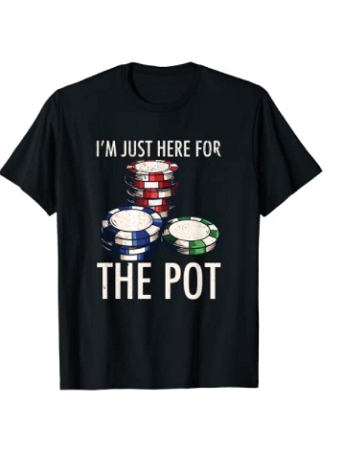 Here's a nice novelty t-shirt for those serious poker players who mean business. The recipients came to a poker game to stack their chips and not waste time.
9. Poker Room Sign for Man Cave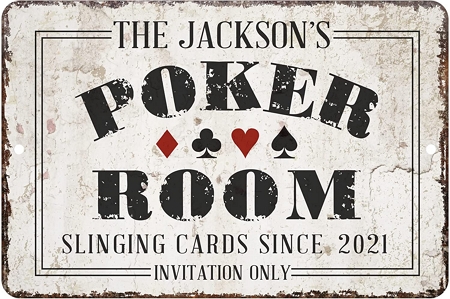 If somebody's place has become a venue for a weekly poker night, then it would be nice to get them a customized metal sign for their designated poker room.
You can choose between the smallest sign, which is 4×6 inches, or the biggest one available, which measures 12×18 inches.
10. Poker Hands Rankings Poster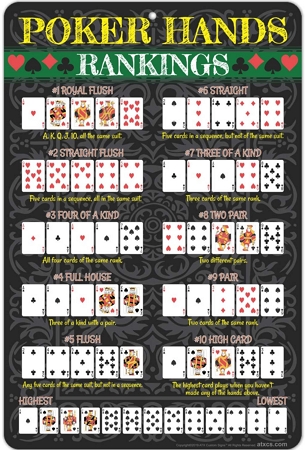 Beginners at the game of poker will appreciate this poker hands rankings poster that they can memorize before game night. This metal poster is made of a sturdy material that will last them long after they've mastered the intricacies of the game.
Fortunately for them, the suit of the card doesn't matter in most poker games, making it a little less complicated for their study.
11. Poker Money Jar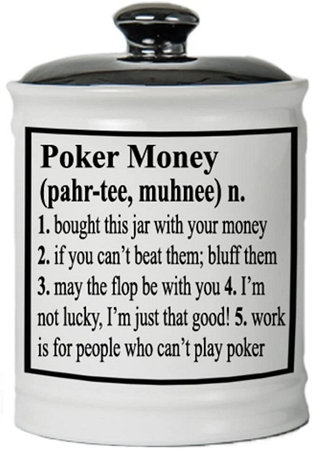 Here's a nice little gag gift for the opponents you beat in poker games. This Cottage Creek money jar could be filled with poker chips, real money from poker winnings, or even wrapped candies.
The writings on this jar can even spark a friendly competition for both of you, trying to outmatch the other in a battle of deception and mind games.
6 Poker Gifts for Dad
12. 5-in-1 Handheld Electronic Poker Game
Here's an old-school handheld game for the retired dads who spend a lot of time at home and who still enjoy playing poker.
This 5-in-1 poker game runs on batteries, which is conveniently included in the package.
13. Sunglasses for Dad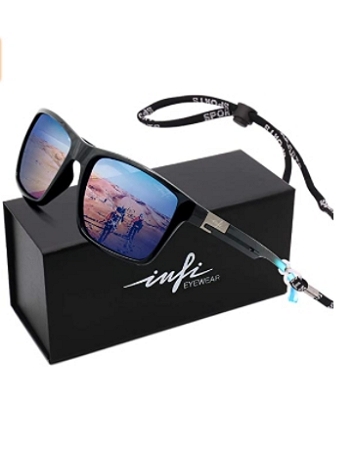 Poker players are the only people who wear sunglasses indoors. That might be an exaggeration, but they're justified for doing so since there are times that the poker face is not enough to conceal the excitement for a super lucky draw or flop.
Even people with the most stoic look will benefit from these mirror-coated sunglasses, which will never betray the expressions in their eyes. Since these are polarized, it's also great for people who enjoy spending time outdoors.
14. Invicta Gold Wristwatch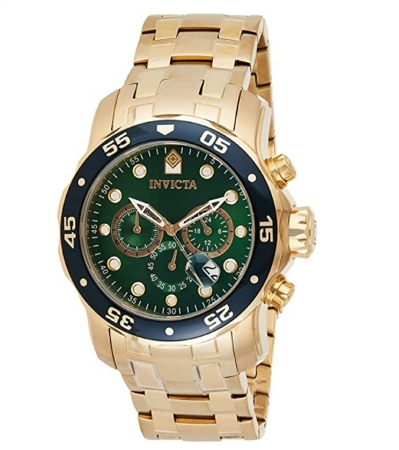 Poker players love to display their winnings through some luxurious watches. And there's not a brand of watch that figuratively screams louder than the Invicta brand.
Allow your recipient to get the confidence they need to bluff their way into the jackpot by giving them this golden wristwatch. The watch is made of gold-tone stainless steel that represents the lavish and bold lifestyle of your recipient.
Plus, if you're running low on cash, just toss this into the pot.
15. Mug for Poker Players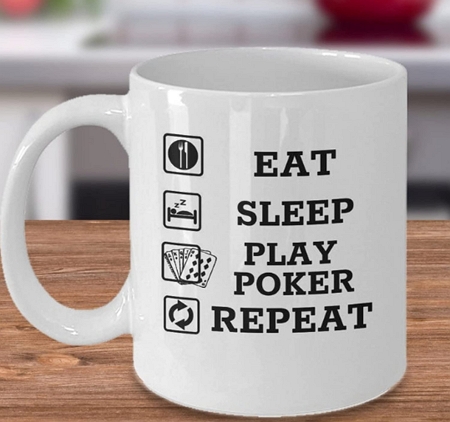 Here's an inexpensive gag gift for the poker dads who consume a lot of coffee and play a lot of poker.
It's also perfect for those people whose lives revolve around poker.
16. Whiskey Stones Set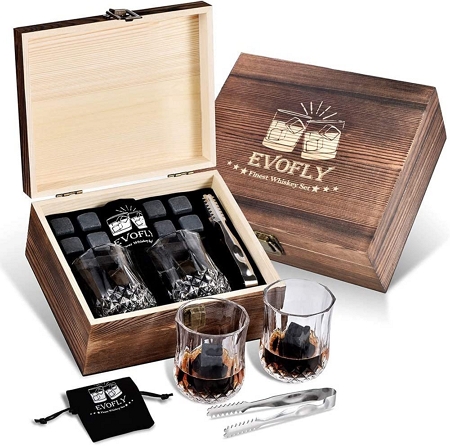 Poker nights are best coupled with some alcoholic drinks, like whiskey or beer, to keep the stakes high at the poker table.
These whiskey stones will allow anyone's beverage to stay cold without watering it down, making it an attractive option for whiskey purists. Scotch on the rocks has never become so literal.
17. "I Bought This T-Shirt with Your Money" Tee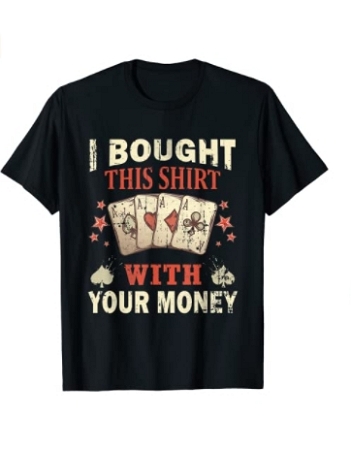 Get this funny t-shirt for your friend who keeps on losing to you during poker nights. This tee will make you wonder, though. If you bought it with the recipient's money, then they basically gave this gift to themselves.
Don't worry, it's the thought that counts and this tee will always remind them of you when they wear it.
7 Gifts for Card Players
18. 2 Deck of Luxury Playing Cards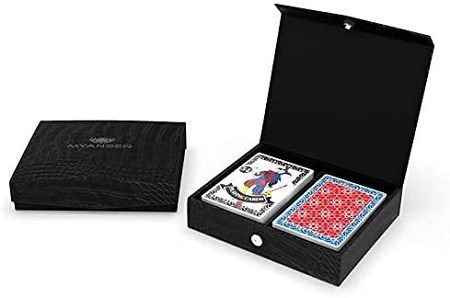 Poker enthusiasts will enjoy an elegant gift like this gift set, which includes a stylish leather casing and two decks of Myanser playing cards.
The crocodile leather casing has a neat finish that will catch eyes and a button lock that will keep the playing cards safe.
19. A Dozen of Bicycle Playing Cards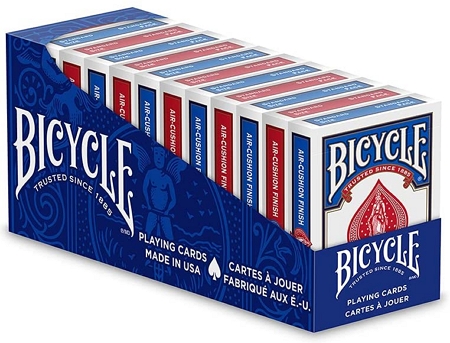 Whether they're playing poker, blackjack, baccarat, or another card game, a dozen of playing cards like this is indispensable and a safe gift for any card player, including poker players.
20. Large Playing Cards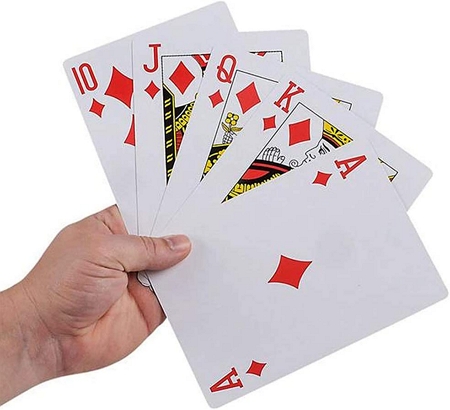 For old players who have difficulty seeing smaller cards, here's a solution for them.
Larger playing cards mean it's easier for opponents to read the cards, though! Since these cards are 5×7 inches, resourceful people will even find these cards as a great decoration for poker-inspired parties.
21. Cyberpunk-Themed Playing Cards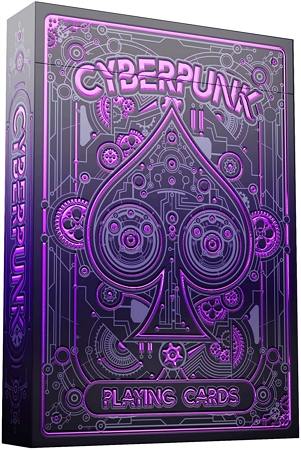 More traditional folks will find these designs unsightly, but youngsters who love some spice in their design will appreciate the striking style in these cyberpunk-inspired playing cards.
It's not limited to youngsters, but also adults who love cyberpunk aesthetics.
Look at other retrofuturistic gifts through these steampunk gifts!
22. 10-Piece Bartender Set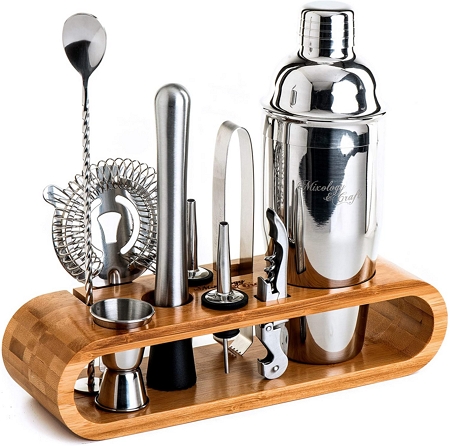 Not all poker players love beer and whiskey. So here's a way to make poker nights livelier for poker players who enjoy cocktails and other non-alcoholic drinks during their games.
This bartender set keeps all the accessories in a sturdy and stylish bamboo stand, so your recipient won't worry about misplacing anything.
23. Ace of Spades Bottle Opener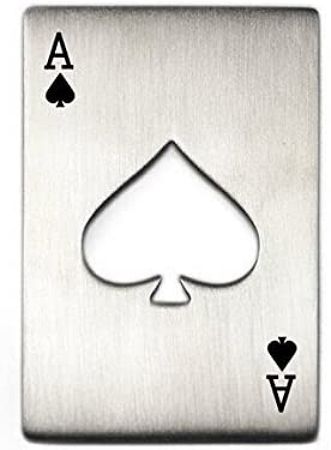 "Always keep an ace up your sleeve", they say. Indeed, your recipient won't have to leave the poker table to crack open a cold one when they have this steel bottle opener with them at all times.
24. Tiffany Chandelier for Card Players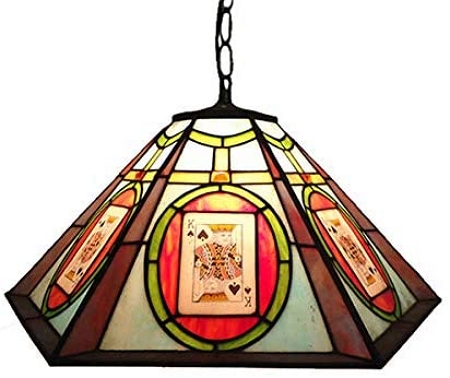 Illuminate poker nights with this intriguing Tiffany-style chandelier with a poker theme. Couple this with the perfect lightbulb and the poker room will undoubtedly set the mood for those exciting games.
I'm All-In for These Poker Gifts!
Whether you're trying to find a gift for beginners or veteran poker players, I'm sure they'll be grateful for one of these poker gifts.
Here are other gifts we've researched and compiled so you don't have to: