Baseball ranks as the 7th most popular sport in the world with over 500 million fans worldwide, so if you're on the hunt for some perfect gifts for baseball lovers, you're not alone.
From sports equipment to collectible items, the search may feel tricky and overwhelming, but don't worry because this list contains 18 of the greatest items that both baseball fans and players will love.
6 Gifts for Baseball Players
1. Baseball Pitching Machine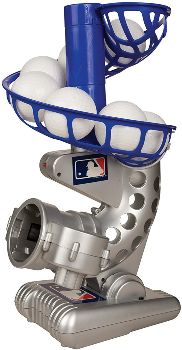 This baseball pitching machine is the perfect training tool for the athlete in your life. It pitches every seven seconds to enhance and sharpen accuracy, precision, and batting skills. The height and angle of the machine are also easily adjustable.
2. Baseball Pitching Net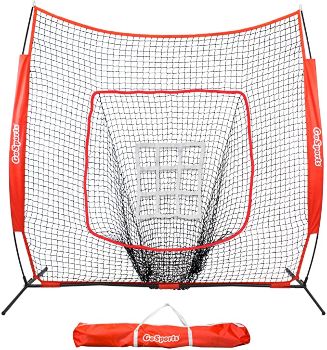 Practice makes perfect, and with this portable hitting and pitching net, any baseball player can practice wherever and whenever they want. Less time will be wasted chasing balls and spent on developing baseball skills thanks to this 7×7 pitching net.
3. Pocket Radar Ball Coach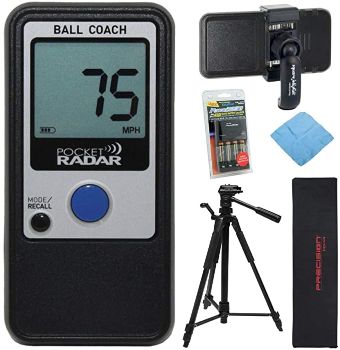 Get them this reliable and accurate radar gun to measure pitching velocity and exit speed. The pocket radar ball coach will be a gamechanger since it can measure speeds up to 130 mph.
This set includes a video tripod with case, rechargeable batteries, cleaning cloth, and more.
4. New Balance Baseball Shoes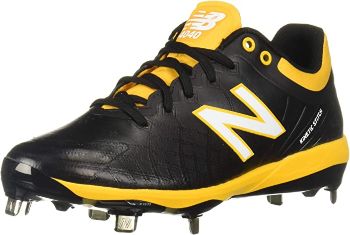 These metal baseball shoes are a great investments for any baseball player because they're sturdy, comfortable, and high-quality. The sleek and sporty style of this footwear will also level up their game without sacrificing functionality.
This pair of New Balance baseball shoes are available in 15 colors and prints.
5. PUMA Stretch Fit Cap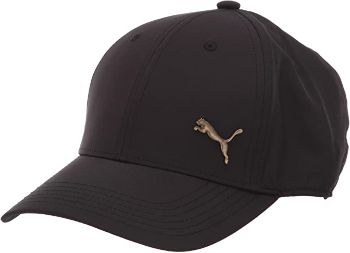 Baseball caps have been part of traditional baseball uniforms for years and are worn today for more practical reasons because they're very effective in shielding and protecting player's eyes from the sun.
This PUMA cap is an excellent present since it's made from 100% polyester, giving it a stretchy, breathable, and comfy fit.
6. Baseball Backpack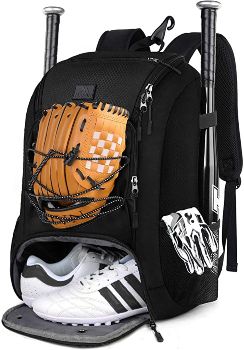 Looking for a sturdy bag that fits a baseball bat, gloves, and helmet? This baseball bag is an incredible value. It will hold all of a player's batting gears without a problem since it has plenty of pockets and has a capacity of 29L.
Plus, the shoe compartment is separate from the main compartment to keep contents free from dirt and mud.
6 Gifts for Baseball Fans
7. Topps Baseball Cards Blaster Box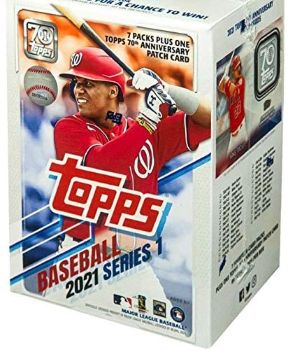 Are they a collector of Topps baseball cards? Then this Topps 70th anniversary card set is a winner. The 2021 series comes with a lot of exciting surprises since each one may include insert and parallel versions of cards including autographed, relic, rainbow, and gold parallel cards.
8. Baseball Display Case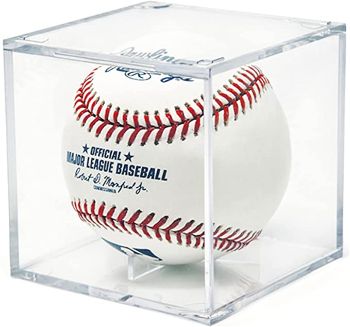 Help them show off their most prized baseball possession with this display case that's made from premium clear acrylic. Any baseball will be safe and secure in this case, whether it's their first home run or an autographed collector's item.
9. Jersey Display Frame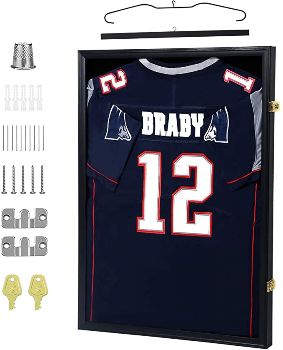 Any baseball fan will be delighted with this frame since it can proudly display their favorite jersey. It's made out of wood and shatter-proof glass and includes the hardware for multiple hanging option such as a pinboard, metal hanger, and straight hanger.
10. Baseball Card Binder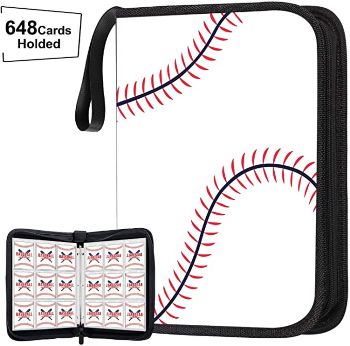 For the baseball fan in your life who has an impressive collection of baseball cards, this binder is an awesome gift choice. With a whopping 648 pocket sleeves for trading cards, they won't run out of space for their card collection any time soon.
It's also waterproof, dust proof, and portable to help protect their valuable cards from damage.
11. Baseball Earrings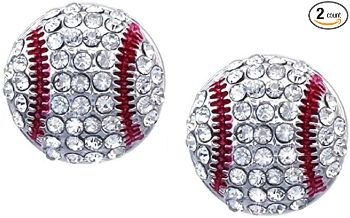 Flaunt their love for the sport with these cool baseball earrings. Whether they're watching a match in the stadium or on television, this accessory is perfect for baseball season.
Pair it with this lovely baseball necklace to complete the look.
12. Baseball: The Golden Age of America's Game DVD Collection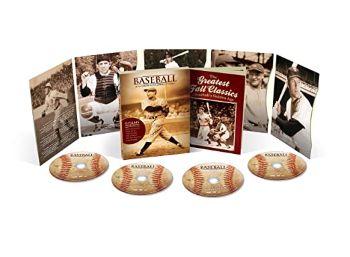 This nostalgic and educational series will help baseball fans learn more about the history of their beloved sport. It focuses on the golden age of baseball as well as the greatest athletes in the sport such as Babe Ruth, Jackie Robinson, Duke Snider, and more.
This set comes with an exclusive 24-page booklet about the greatest fall classics of baseball's golden age.
6 Baseball Gifts for Kids
13. Glow-in-the-Dark Baseball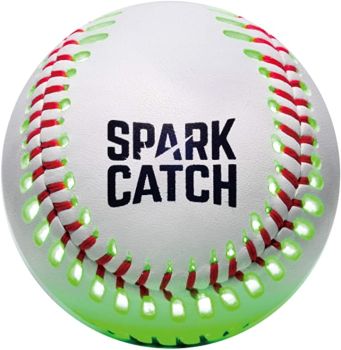 This glow-in-the-dark baseball will spark any little baseball lover's interest. It's a fun and unique way to introduce, practice, and hone the skills of a young baseball player.
This ball features LED lighting that makes paying at night not only possible, but also tons of fun.
14. Kids Pitching Machine
It's advisable for kids to develop and hone their skills starting from a young age, whether it be for baseball or any other sport. This pitching machine was created to do just that while still making training enjoyable for young athletes.
It will improve strength, hand-eye coordination, and pitching skills. This pitching set comes with five plastic baseballs and a collapsible bat.
15. Pinball Baseball Game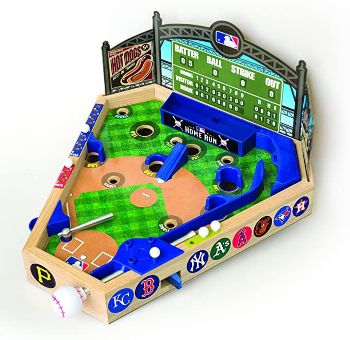 A classic game of pinball with a twist of baseball will be an awesome present for a young baseball fan. This replica of a big-league ballpark is a fun toy that will entertain kids while they take a break from all their electronics.
16. Sports Water Bottle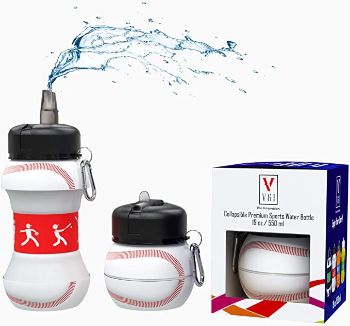 This is the perfect water bottle for the little baseball fan in your life. Aside from looking cool, it's also very functional since it's collapsible, leak-proof, and lightweight. The bottle is also safe for children to use because it's 100% BPA-free.
17. Baseball Jersey Number Necklace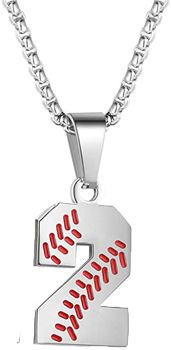 Wish them luck in their little league matches with this cool jersey number necklace that's comfortable, hypoallergenic, and lightweight, so it won't distract them while they play. Chose from numbers zero to 99!
18. Baseball for Kids: A Young Fan's Guide to the History of the Game by Adam MacKinnon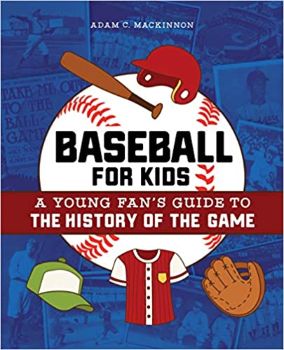 If you're on the hunt for an easy-to-read baseball book for children, then this book by Adam MacKinnon is the way to go. Each page is filled with colorful pictures, awesome facts about the players, and a concise history of baseball. Reading this will be a great way for a kid to learn more about baseball.
The Best Gifts for Baseball Lovers
The baseball fan in your life will be psyched to receive these awesome presents because not only do they show that you care, but they're pretty dang cool and functional as well.
Here are more gift ideas for the baseball player or fan who enjoys more than just America's favorite pastime:
Are you a fellow baseball fan? Share the most memorable game or baseball moment in the comments!