There are no hard and fast rules when it comes to gag gifts for women, and there are plenty of funny gift options out there. The only thing you need to consider is what's appropriate for their taste and personality.
Whether you're looking for a white elephant gift, funny gifts for a BFF or coworker, or are just wanting to get your wife or girlfriend something fun and lighthearted for a special occasion, I'm sure you'll find something on this list.
Here are 31 funny gag gift ideas that the fun and fierce female in your life is sure to appreciate.
10 Funny Birthday Gifts for Her
1. Dammit Doll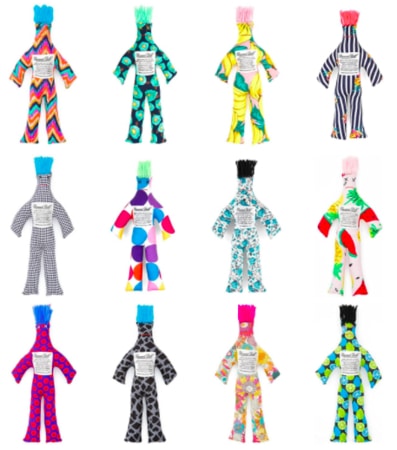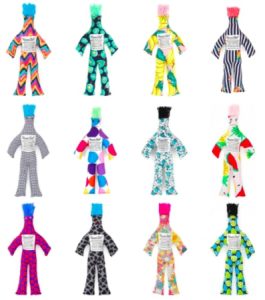 For your friend who's super stressed out and has been having a lot of bad days lately, these Dammit Dolls are way better than the usual stress balls.
They're bigger, have cool hair, and feature more stress-relieving action that their competitors. And trust me, these dolls can take it.
They're handmade from durable materials to make sure they can take more than just a squeeze.
2. Shakespeare Insults Magnets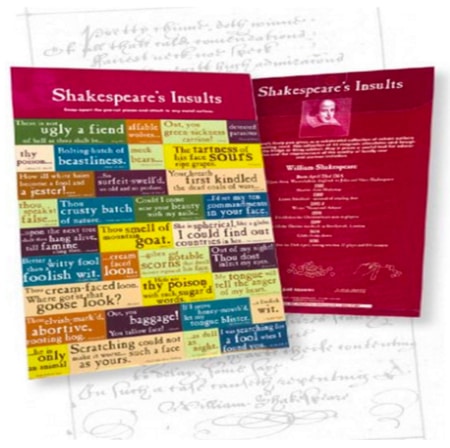 These magnets are a fun way to enjoy Shakespeare that your bookworm friend will appreciate.
This sheet contains 33 pull-apart magnets that contain different creative jibes from the world's greatest writer in the English language.
3. Funny Scented Candle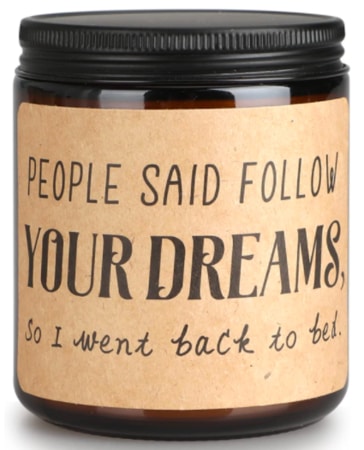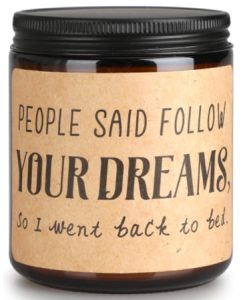 Candles are fun all-around gifts, and you can usually find some interesting ones out there. This one features a funny quote and is made from soy wax with an eco wick and cruelty-free persimmon scent.
4. Tumbler Gift Set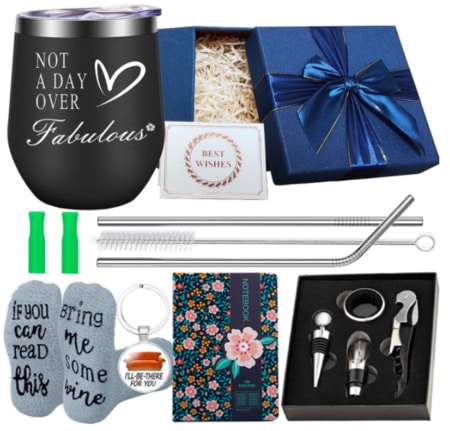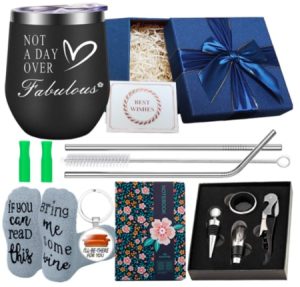 This gift set contains so much more than just a tumbler. It also has funny socks, a keychain, a hardbound notebook, one set of metal straws, and a set of stainless steel wine corkscrews.
They all come inside a beautiful gift box with a card you can personalize.
5. Bath Salts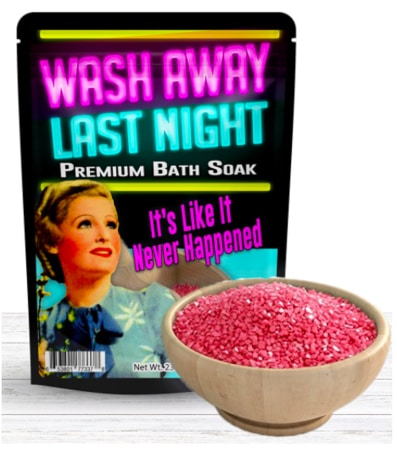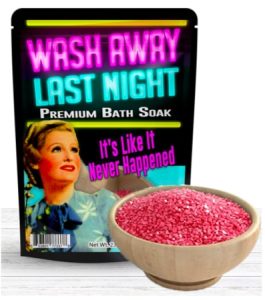 She can use these bath salts the morning after her birthday bash to help recover from the things that did (and did not) happen.
It's the perfect pampering gift after having too much fun on ladies night. Works for as a bachelorette gift, too.
6. Getting Older Poster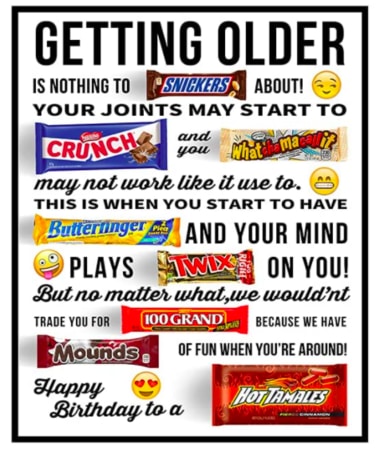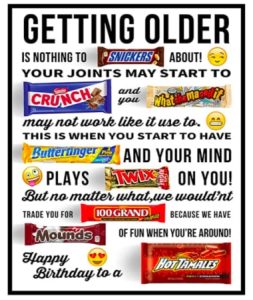 This poster is a sweet and funny way to look at getting older using candy-related puns to lighten the mood.
Perfect for someone who's not exactly looking forward to their birthday but is always up for some birthday fun anyway.
7. Cosmetics Pouch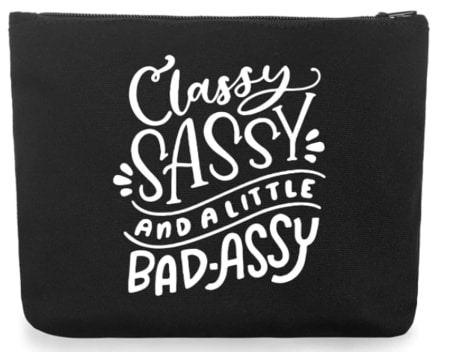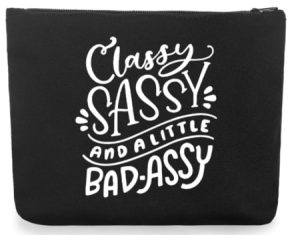 This pouch is the perfect funny gift for her. It's roomy enough to organize daily work or school essentials in one place.
You can personalize this gift by filling it with little knick-knacks, their favorite candy, perfume, lipstick, or hand sanitizer so they're ready  to conquer everyday life.
8. "I'm Not Old, I'm Classic" T-Shirt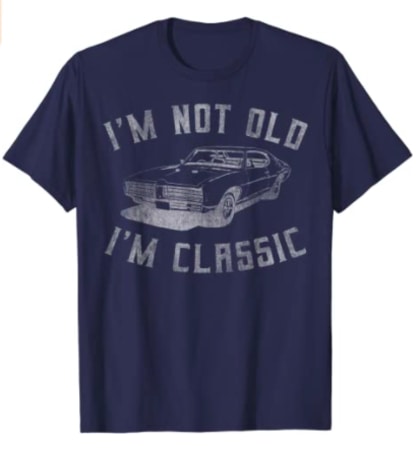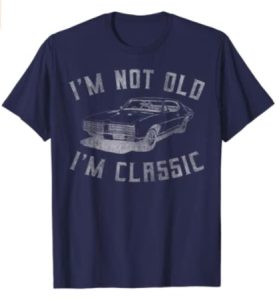 Don't you think the term classic should apply to people instead of old cars? After all, we don't lose our value when we get old. Give this T-shirt to your friend or loved one for her birthday so they know what's up.
There are five different colors to choose from. This design also comes in V-neck, long-sleeve, sweatshirt, or tank top and is available in a wide range of adult sizes.
9. Funny Birthday Card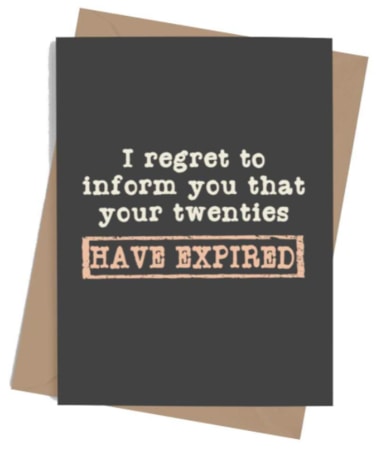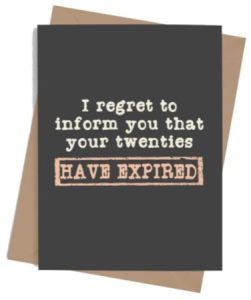 It's bound to happen to all of us. For your friend who's already there, give them this funny birthday card just to make sure they don't miss the memo.
The inside of this card is blank so you can personalize it with a sweet message. After all, leaving your twenties behind isn't all that bad.
10. Adulting Achievement Pins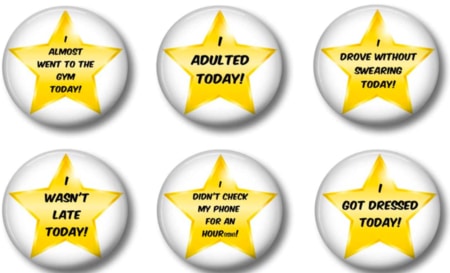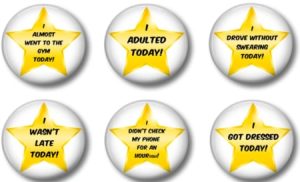 The more birthdays we have, the more experienced we become in the adulting department. At least that's the idea. But who said we should stop getting stars (like in kindergarten) for being a functioning adult?
Celebrate a friend's adulting wins with these funny pins. Each pack contains six pins that feature hilarious "achievements" that should be recognized every day.
11 Gag Gifts for Your Wife or Girlfriend
When it comes to gag gifts for women, choose something that's not only fun but also functional. Unless, of course, you just want to play a harmless prank to keep things interesting, like some of the items I've listed below.
11. Dish Towel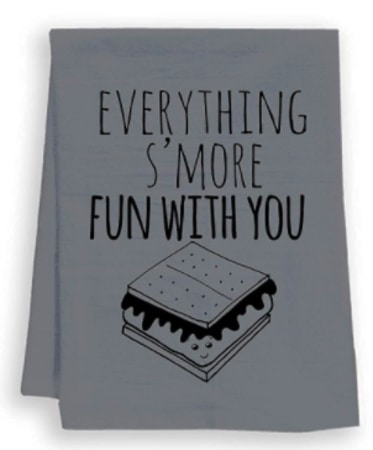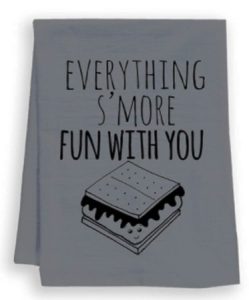 If you want a sweet and funny gift for your girlfriend or wife, give her this dish towel. It's a great stocking stuffer or just-because present. This towel is super absorbent and gets even softer the more you wash it.
12. Blinker Fluid Gag Gift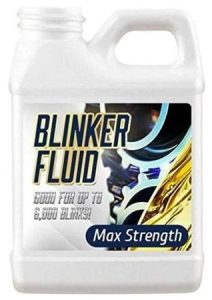 If your wife or girlfriend is always having car trouble, maybe this is the one product that will solve their problems. Or maybe not.
Maybe it's just good for a laugh and nothing else, but isn't that what gag gifts are for anyway?
13. Funny Coffee Mug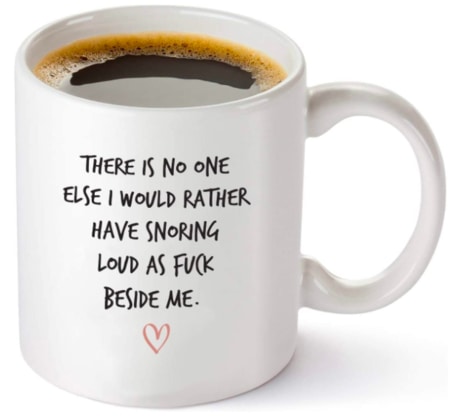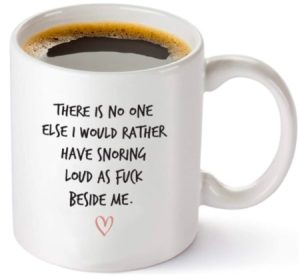 This coffee mug is both funny and sweet, and will get you a laugh even though you just told them that they snore.
Seriously, try it for their birthday or something. If they love coffee and you, they'll keep this gift forever.
14. Dehydrated Water Gag Gift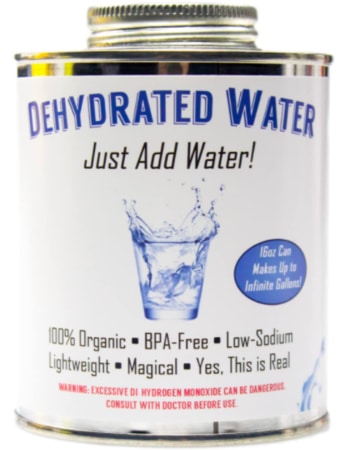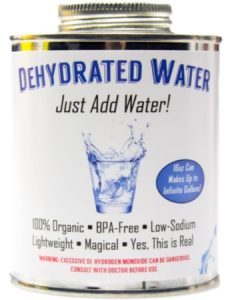 If your wife or girlfriend loves the outdoors, give them this can of dehydrated water. Like any other dehydrated product, all she has to do is add clean water and voila! Instant drinking water.
I'm kidding – dehydrated water doesn't exist, but this metal can does, and it's full of dry humor (get it?) that is sure to get a laugh from your significant other.
15. Novelty "Burger" Socks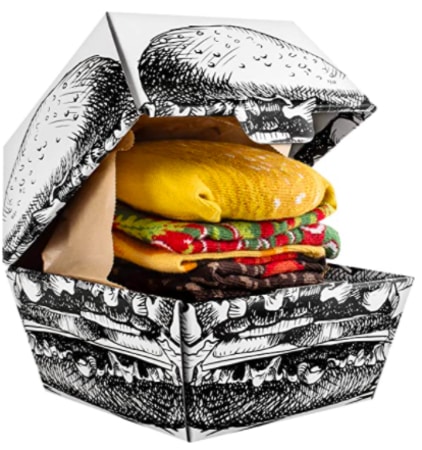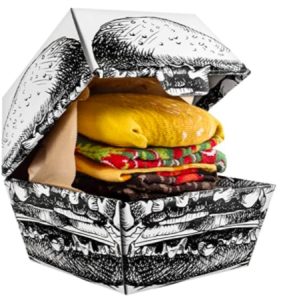 Another great addition to this list of gag gifts for women are these novelty socks that are packaged to look like a burger. They might not be able to eat it, but their feet will be warm and comfy.
Besides, who doesn't like fun socks? Each pack contains two pairs of socks and is available in both men's and women's sizes.
16. Novelty Tape Dispenser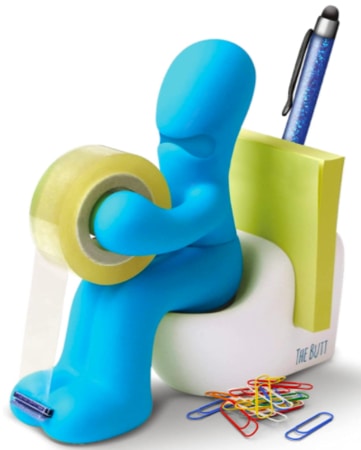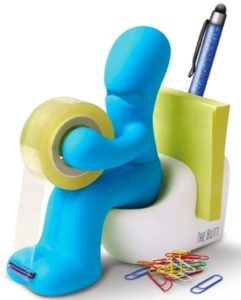 How about this novelty tape dispenser for a funny take on an otherwise boring desktop item?
Aside from tape, this can also hold sticky notes, pens, and paperclips. What more could you ask for in a tape dispenser?
17. Shower Margarita Machine Gag Packaging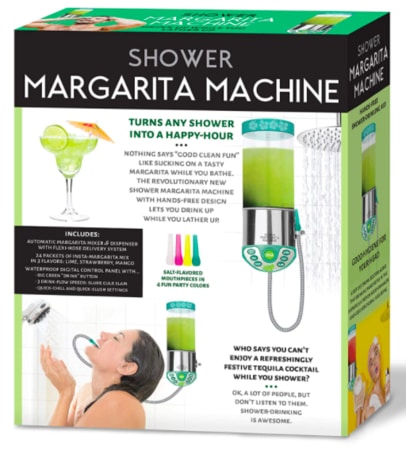 If your wife or girlfriend loves their margaritas during happy hour, then get her this shower margarita machine!
"Wait – this is actually a thing?!"
Full disclosure, this is an empty box that does not contain a shower margarita machine. It's just fun packaging you can use to put an actual gift inside.
But, I'm sure she'll get a lot of good laughs reading all the descriptions on each panel before she even decides to open the box.
18. Emergency Underpants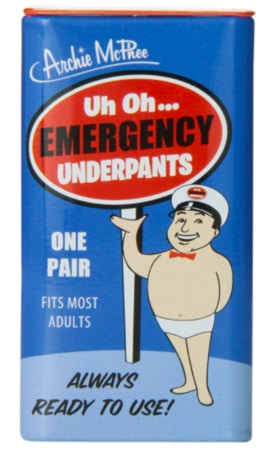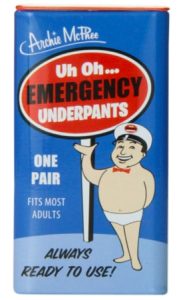 While these emergency underpants is a gag gift, theres's no saying she won't need it one day. And when she does, she'll thank you for it.
This pack contains five sanitary, ready-to-use disposable underpants that fit most adults. It's still better to be safe than sorry if you ask me.
19. Bob Ross Bobblehead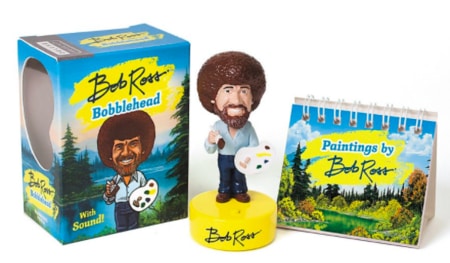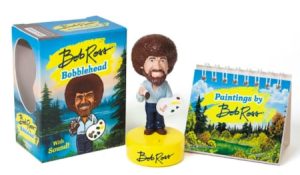 Maybe your wife or girlfriend is a fan? Give her this mini Bob Ross talking bobblehead for a little laugh and a lot of childhood nostalgia.
With a press of a button, they can make this bobblehead play 10 of Bob's most famous quotes. Plus, it comes with a mini easel book that features 30 of his original landscapes from the show.
To paraphrase the man himself, finding this item is not a mistake, it's a happy accident.
20. Chinese Takeout Handbag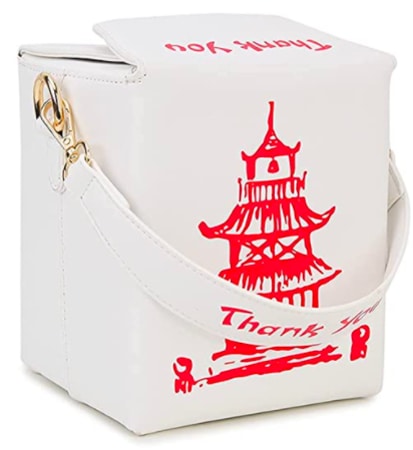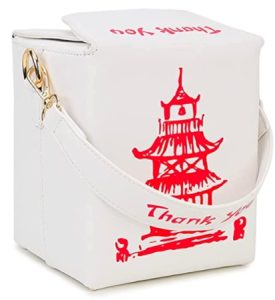 This handbag is the perfect funny gift for your girlfriend who survives on Chinese take-out and is not ashamed to admit it. For a gag gift, this bag is actually functional and is made from quality PU leather.
They can swap out the straps to wear it as a handbag or as a shoulder/messenger bag. Plus, it has enough room for all their essentials for a night out or running errands.
21. Unicorn Taco Holder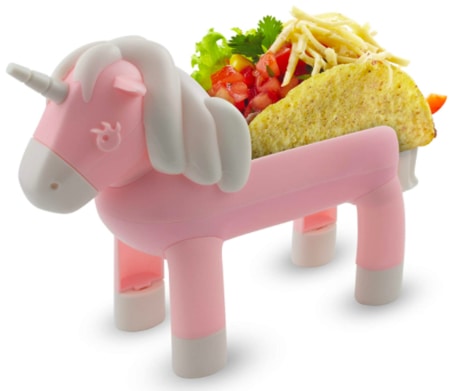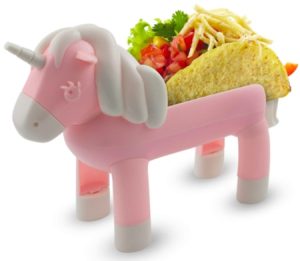 It's a cute unicorn that holds tacos. What's more magical than that? Make Taco Tuesdays or Taco (insert day of the week here) more fun without worrying about how to keep that wonderful symphony of ingredients in the shell.
This unicorn taco holder can hold two full-sized tacos without falling over.
10 Gag Gifs for Women for All Occasions
22. Flamingo Tea Infuser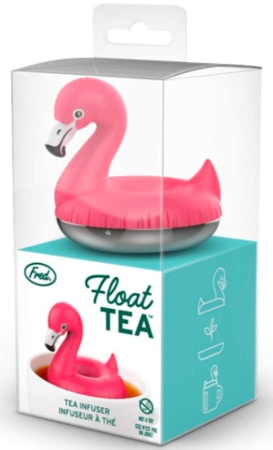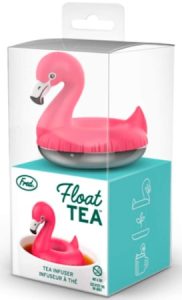 Make their tea time feel like a vacation in a teacup with this novelty tea infuser. This device floats on top of hot water like a cute little flamingo pool float, but better.
This tea infuser is made from food-grade silicone and is dishwasher safe. It's a perfect all-occasion gift for tea or flamingo lovers.
23. Funny Coasters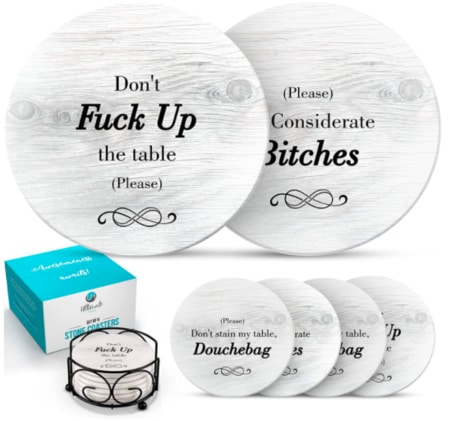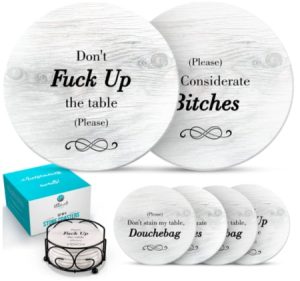 It's not rude if you say "please." It is, after all, the magic word. These coasters will make for a fun housewarming or any other occasion gift for your friend who cares about their precious furniture.
They're made from ceramic stone with a non-slip cork backing. Each set comes with six coasters and an iron holder for easy storage and protection.
24. Stainless Steel Tumbler

Water and vodka are both clear liquids that this funny stainless steel tumbler can handle.
This tongue-in-cheek tumbler can be counted as funny gifts for her because well, whoever sees this will never know what's inside.
(Or will they?)
25. Cat Refrigerator Magnets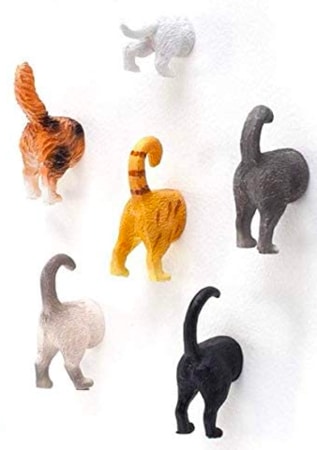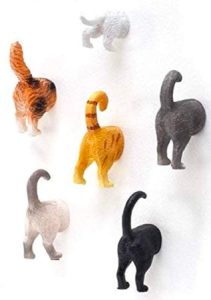 Cats will get into anything they find interesting to investigate, so these refrigerator cat magnets are a familiar view for cat owners.
They work great for sticking notes, important memos, and recipes on the fridge, or  for providing a little cat therapy to any cat lover's workspace.
Each pack contains six cute cat hindquarters that can stick to any magnetic surface.
26. Novelty Coffee Mug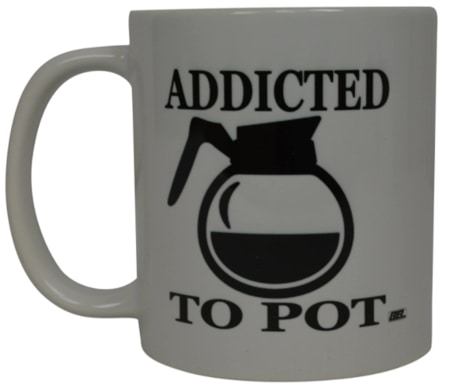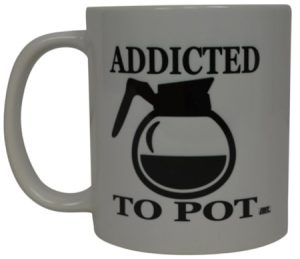 If being away from a coffee pot gives them anxiety, then this novelty mug is perfect for the coffee addict in your life.
With this mug they can own their addiction while happily sipping on a cappuccino, latte, or straight-up black cup of coffee (because they're hardcore that way).
27. Hobbit Meal Times Apron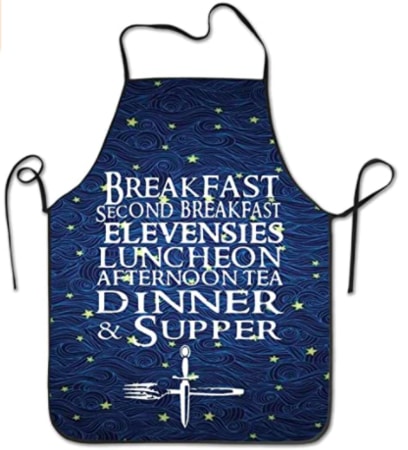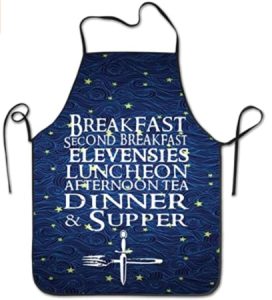 J.R.R. Tolkien fans would know what this apron is all about. It features meal times that hobbits (the original foodies of Middle Earth) stick to even while on an important quest to Mordor.
This apron is made from durable polyester material and can also be used as an all-around apron for housework, barbeques, crafting, and everything else that requires protection from evil stains.
28. Fifty Shades of Chicken: A Parody in a Cookbook by FL Fowler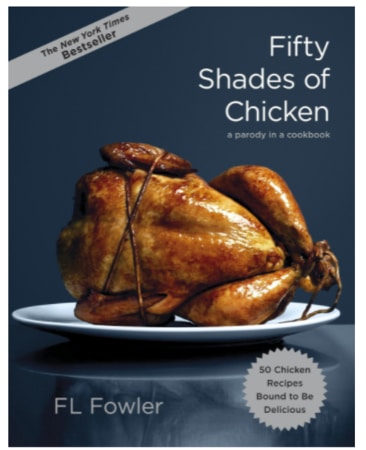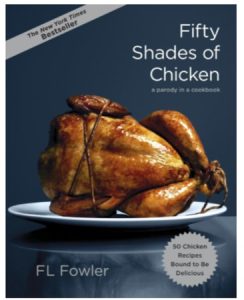 As you can see from the title, this cookbook is not like any other cookbook. It is a rather literal take on "food porn" as it combines great chicken recipes and "creative" narration that's familiar to Fifty Shades of Grey fans.
It features 50 delicious fowl-based recipes that will have them whipping up great meals in no time.
29. "I Could Pee on This" 2022 Wall Calendar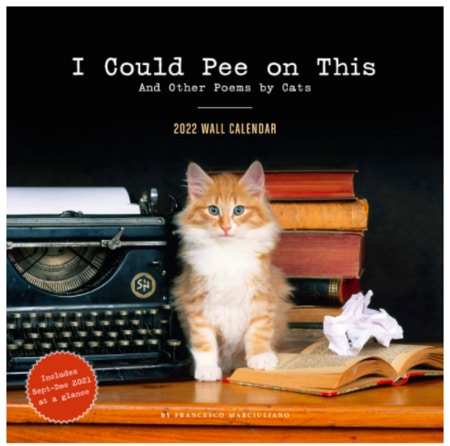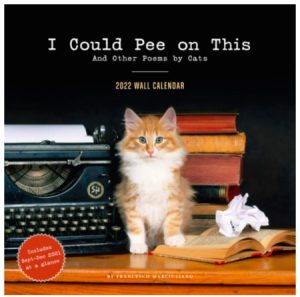 You don't own cats. They own you. They do what they want and they give you attention only when they want to, and usually not how and when you need it.
If you're looking for funny gifts for her for the certified cat person in your life, you can't go wrong with this "I Could Pee on This" wall calendar.
It features witty and sarcastic quotes and poems written from a cat's point of view. Perfect as a holiday gift for humans who are servants to their cats.
30. The World's Strongest Coffee Blend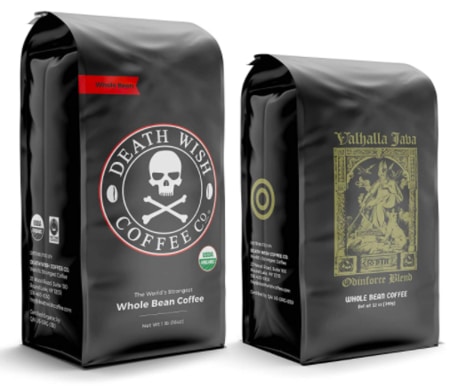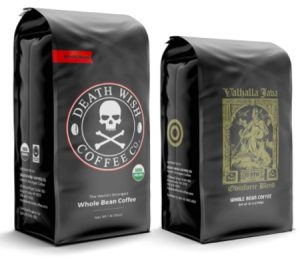 Give your coffee fiend friend this bundle of two of the world's strongest coffees and let them judge whether or not these blends live up to their names.
For days when regular coffee won't do the trick, coffee lovers rave about the Death Wish Coffee and Valhalla Java as something that gave them the strongest kick without the overly bitter taste.
Both brands are fair trade and USDA certified. Plenty of caffeine, lesser footprint. All is well.
31. Racerback Tank Top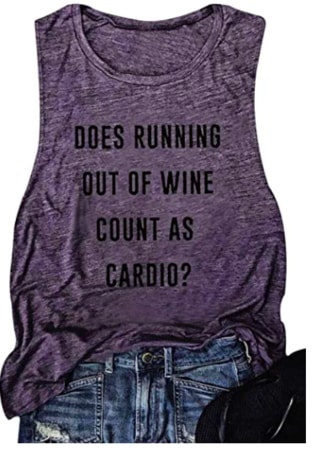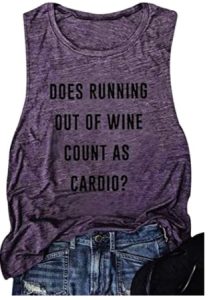 Last on this list of funny gifts for her is this tank top with a silly question that's perfect for women who love wine a little bit more than exercise. This tank comes in a variety of colors and sizes to choose from.
Gag Gift Ideas for Women
If you found this list of gag gifts for women helpful, check out our other equally awesome gift ideas below: