Pharmacists are medicine experts who make sure that we take the right medicines the right way at the right time. They promote the safe use of medications and advocate for the good health of the community.
If your parent, spouse, sibling, or friend is a pharmacist, then you must be really proud of them! Being a pharmacist is not an easy job and takes a lot of dedication and passion to excel in the field.
After all, the learning won't stop in the four corners of the classroom. They need to continuously keep up with the medical trends and enrich their knowledge about the field.
These pharmacy gifts will make your recipient's life easier. This list has gifts that both pharmacists and aspiring pharmacists will find useful in their careers.
10 Cool Pharmacist Gifts
1. Pharmacist Wine Tumbler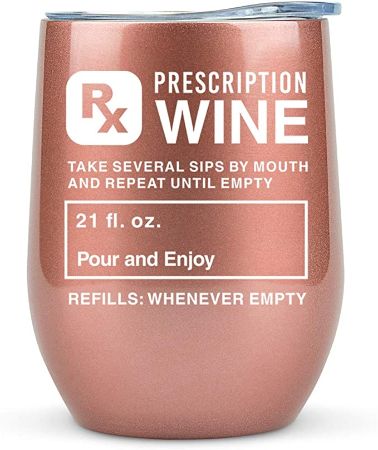 Even pharmacists need to relax and let their hair down after a good day's work. A prescription isn't necessary to have an unforgettable night. All they need is some good company and this funny glass with wine in it.
2. The Prescription Coffee Mug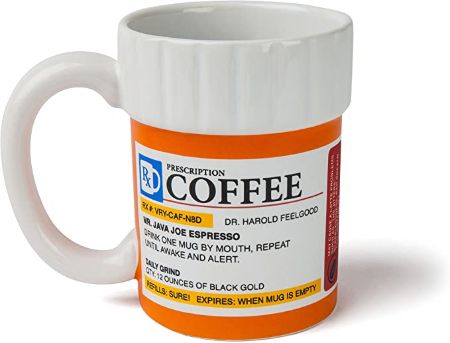 Real Talk: Mornings can be a pain because it's hard to get out of bed and it's so tempting to just sleep in especially on Mondays.
This mug will wake them up in the mornings while they get ready to go to work. No matter what day or month is it, this gift will make them look forward to each new day.
3. Pharmacist Keychain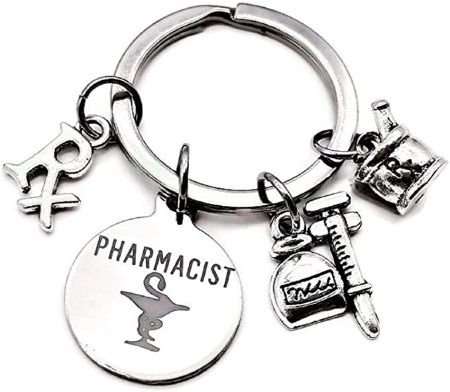 This cute keychain will let them proudly show their profession. The gift already includes a pouch so you won't have to look for something to wrap this up.
It comes with four charms: Rx symbol, Rx mortar, pestle and bowl, and pharmacist.
4. Friendship Pills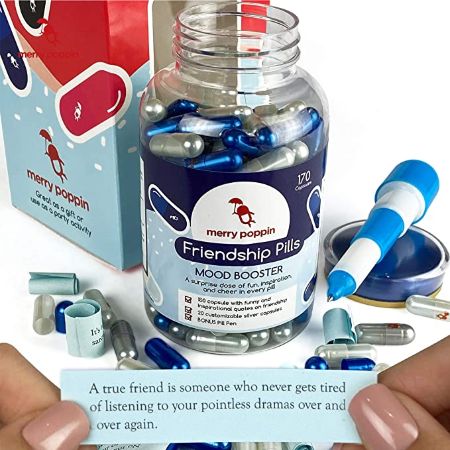 Put a smile on your friend's face through these thoughtful quotes. Pick a pill whenever they're feeling down to instantly brighten up their mood.
Each pill has a quote that will cheer them up and remind them that they're always in your thoughts.
5. Medicine Earrings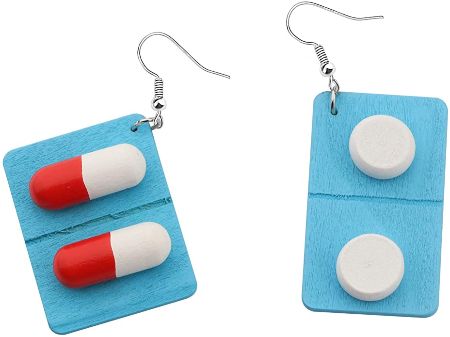 Being a pharmacist means handling the medicines of patients all the time. They're medicine superheroes who know what medicine will make the sick feel better.
They'll be psyched to receive these mismatched earrings because they're the epitome of what it means to be a pharmacist and because it's so freaking adorable.
6. Pills Tie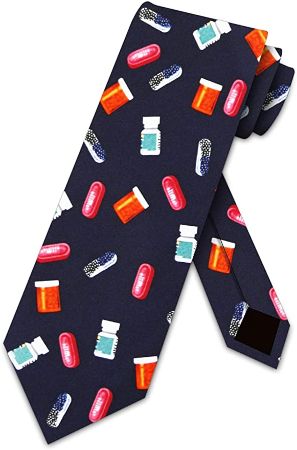 Does anybody need a chill pill?
Look cool and hip while wearing this pills tie. Prepare to get a ton of compliments from fellow pharmacists and customers whenever they have this on.
7. Pharmacy Life: A Snarky Coloring Book for Adults by Papeterie Bleu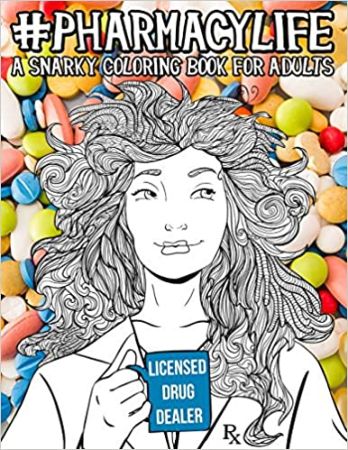 It's no secret that a pharmacist's life is far from a stress-free one. They have to be certain that medications are in order and even have to deal with irate customers sometimes.
Coloring has been proven to be a great stress outlet for adults. This gift will not only be a good activity but will also keep their mental health in good shape.
8. Cute Badge Holders
Pharmacists deal with all kinds of people from different backgrounds and age groups.
Making rapport with their customers will be easier when they're using these funky badge holders. It will make them look more approachable and friendly especially to the kids.
9. Personalized Pharmacist Ornament
Not all heroes wear capes. Some wear lab gowns and hold medicine prescriptions.
The contribution of pharmacists to our healthcare system is innumerable so they deserve our gratitude. What better way to show your appreciation than through a personalized ornament? The answer: nada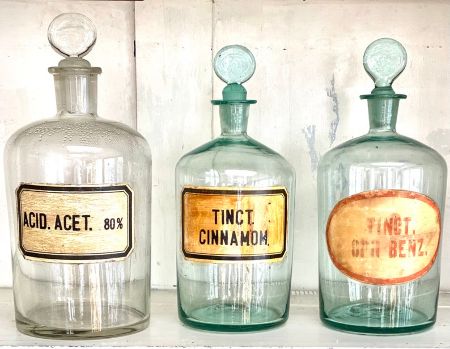 Using this apothecary bottle will make them feel like they've traveled back to the '40s. Chase Vintage specializes in vintage gift items and this one will be perfect for the pharmacist in your life.
Surprise them by collecting all the jars.
6 Pharmacist Gift Ideas for Students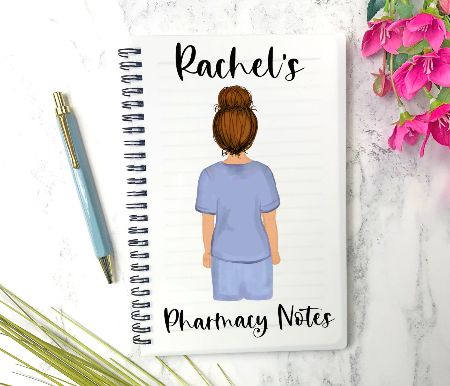 The aspiring pharmacist in your life will need to understand everything there is to know about drugs so it's important to take notes during classes.
This personalized notebook will keep them motivated in achieving their dreams even when the going gets tough.
12. Syringe Highlighter Pens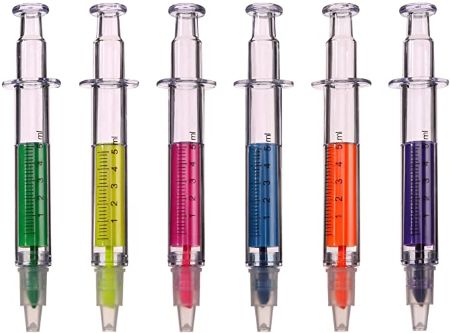 Likewise, pharmacy students will read numerous books during their time in uni.
Highlighting is an effective strategy to retain information and to stay alert especially while they pull an all-nighter (which happens 99.9% of the time).
13. Vitamin Ballpens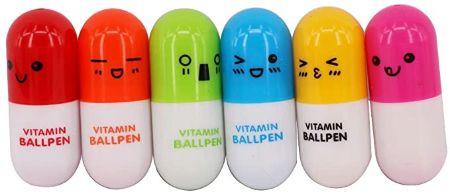 The road to being a pharmacist will take them on a rollercoaster of emotions: it's scary, confusing, but always fulfilling.
These adorable pens perfectly depict all the emotions that they will go through. Get these pens together with the notebook for the perfect gift combination.
14. "Pharmacist Survival Kit" Pouch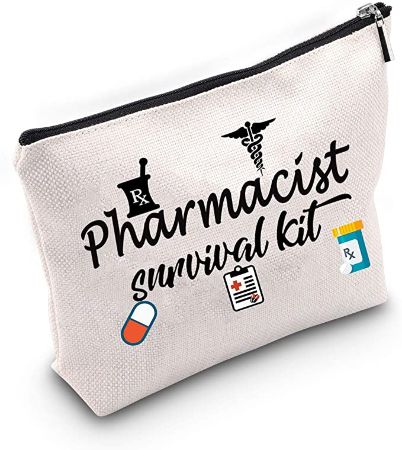 Take a break and use this survival kit for bad days. Aside from the pouch, you may also opt to add some goodies that will make their day better such as chocolates, gift cards, and sensory toys.
15. "Pharmacist Loading" Shirt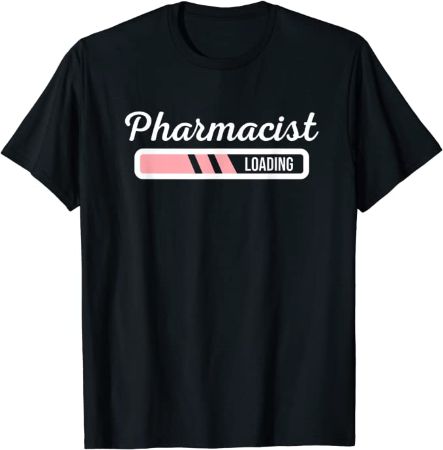 The journey to becoming a pharmacist may be a long one but it sure is worth the wait! Let them know that you'll always support them all the way through this shirt. Pick from the seven colors available.
16. Pharmacist Ornament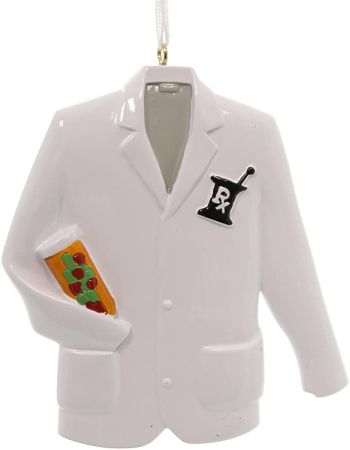 Let the whole world know that there's a pharmacist in the making in the house with this adorable ornament. Hanging this ornament will make them feel loved and appreciated by the whole family.
5 Funny Pharmacist Gifts
17. "I Sell Drugs for A Living" Socks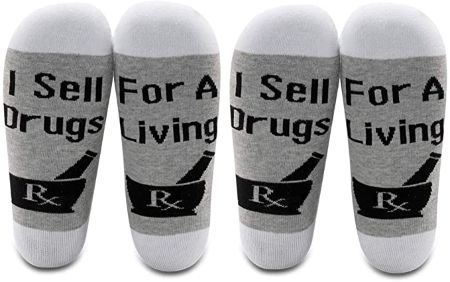 These socks will be a fantastic gift for your proud drug-selling recipient. One of the perks of being a pharmacist is seeing the reaction of people whenever they say that phrase. Hilarious!
18. "Nacho Average Pharmacy Tech" Shirt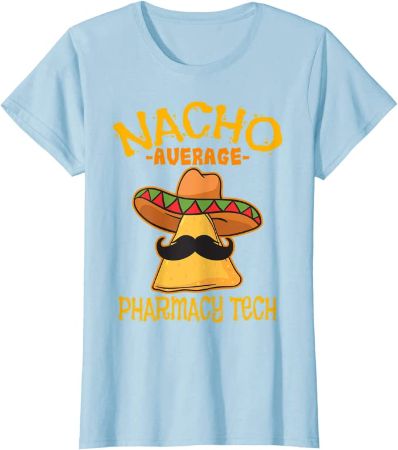 Your recipient is nacho average pharmacist because they're the best and most dedicated pharmacist that you know. This shirt will be a great gift for any occasion such as Cinco de Mayo, birthdays, and the holidays.
The shirt has sizes for both men and women and comes in 10 different colors.
19. Shot Glasses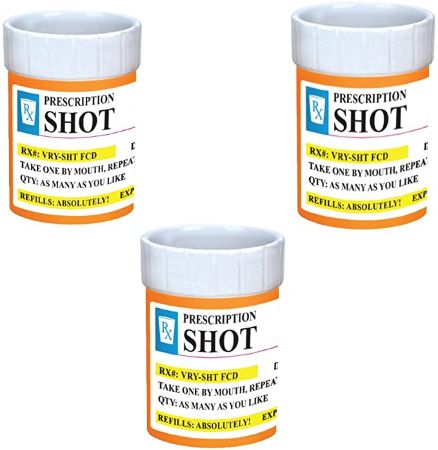 Shot! Shot! Shot!
Taking a shot from these glasses will always be more preferable to getting a shot in the hospital. Have a break from preparing and dispensing prescriptions and have a good time with friends through this gift.
20. Pharmasaurus Rx T-Shirt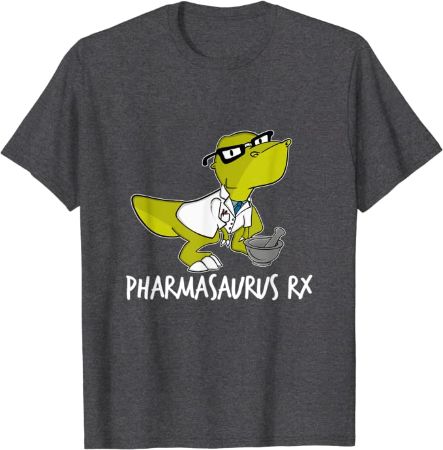 Does your recipient enjoy dad jokes? Then this shirt will be a hit!
A pharmasaurus Rx shirt may be the only thing missing from their closet. Aside from the witty design, it's also comfortable since it's made from cotton which is perfect for daily use.
21. Fukitol Enamel Pin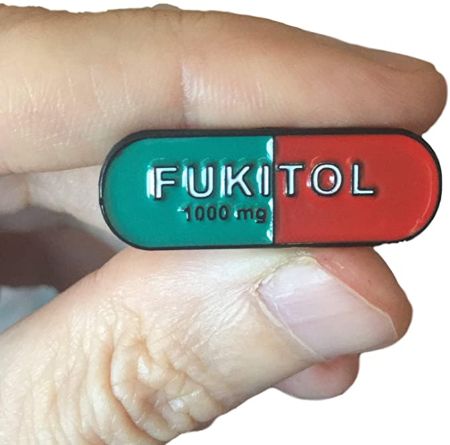 The best life medicine and advice is to take a healthy dose of fukitol!
It may be hard to relax and let life take its course especially for pharmacists who always need to stay on top of everything but sometimes it's the better path to take.
Great Pharmacist Gifts for the Trustworthy Pharmacist in Your Life
Take a chill pill and enjoy these wonderful pharmacist gifts. Remind your recipient that it's okay to take a break and enjoy life while still being passionate about what they do.
The list has gift items that will help them in their job, school work, and everyday life.
Find more interesting gift ideas here: