Hamilton is undeniably one of the best musicals of all time. It tells the story of a young man who rose to the challenges of life and became a prominent figure in all of history.
Although the storyline happened in the 1700s, the lessons, characters, and plot remain relevant in this day and age. No wonder more and more people are singing "Alexander Hamilton" at the top of their lungs.
If you're looking for gifts for Hamilton fans, then look no further than this list that includes the coolest jewelry, apparel, and Hamilton merchandise.
5 Hamilton Jewelry Gifts
This bracelet tells the story of Hamilton through it's Hamilton-themed charms that includes the American flag, a rifle, music notes, and even some famous lines.
Your recipient will love how thoughtful this gift is.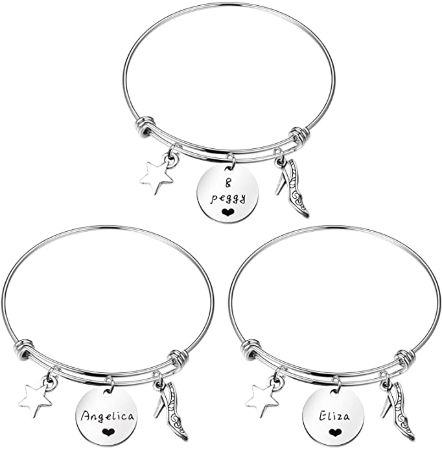 For the Angelica, Eliza, or Peggy in your life, this adorable bracelet will be the perfect present to cement your friendship that turned into sisterhood.
Dance and sing along to the tune of The Schuyler Sisters with these bracelets bouncing on your and your girls' wrists.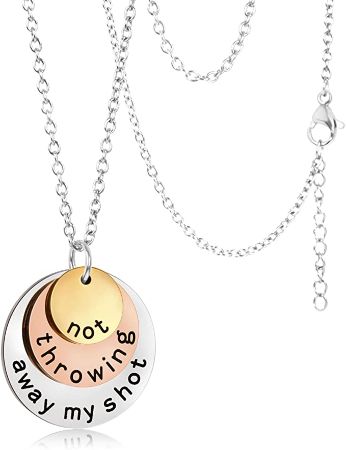 This pretty necklace will serve as a daily reminder to seize the day and not to take each day for granted. It also shows that they've got what it takes to reach for their dreams. They just have to realize it and not throw away their shot.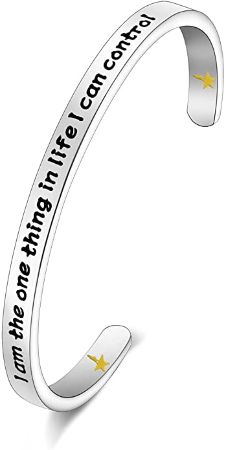 Remind them that they have complete control of their life (one fashionable outfit at a time).
Hamilton has a lot of transformative and inspiring quotes and lessons, so if this particular message is their favorite, then this cuff bracelet is a must-have.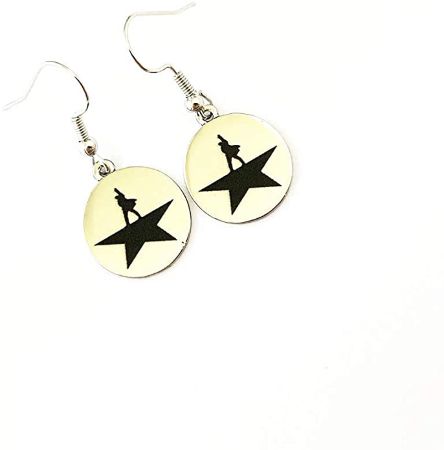 Is your friend experiencing a Hamilton craze? If they want to have all things related to Hamilton, even their clothes and accessories, then these beautiful earrings will be a fantastic gift.
8 Hamilton Apparel Gifts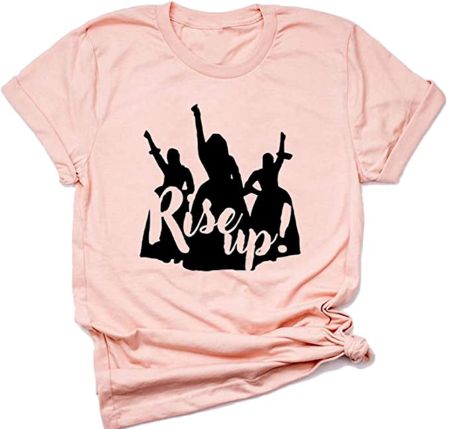 If your recipient L-O-V-Es the fearless and spirited Schuyler sisters, then this adorable shirt will be the perfect present for them.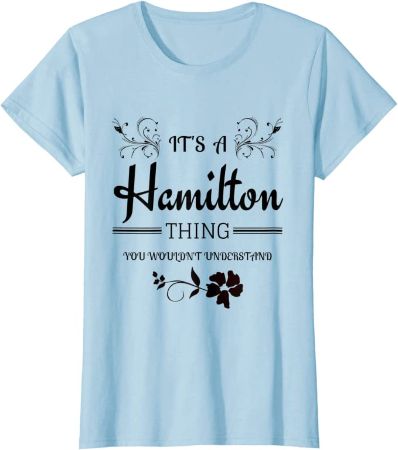 Can't keep up with all the Hamilton trivia and facts that your recipient knows? This shirt will serve as a badge of honor and will show the world that they're a certified Hamilton expert.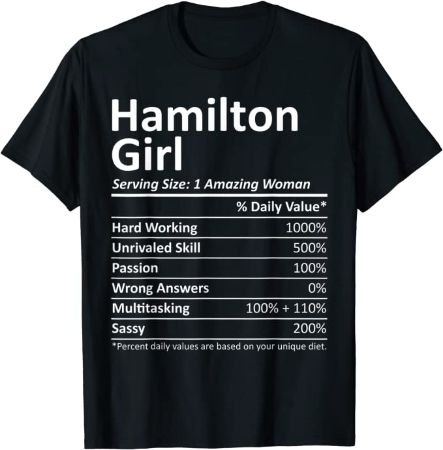 If you've ever wondered what makes up a Hamilton fan, this shirt will give you the answer.
It takes a hard working, passionate, and sassy girl to make up a loyal, fierce, and dedicated fan.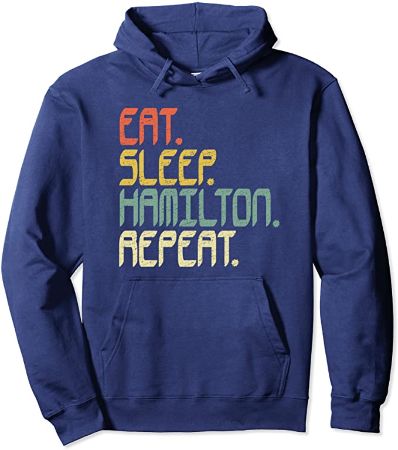 This hoodie will be the best gift for your recipient who's got Hamilton in their mind all day (and all night) long. It will keep them warm and cozy as they eat, sleep, and watch Hamilton for the nth time.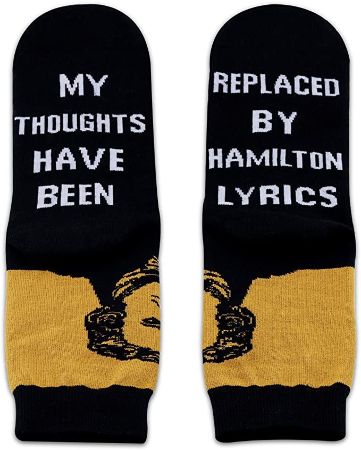 For your recipient who knows all the lyrics and lines of the musical, these socks will be for fantastic gifts for Hamilton fans.
They're an awesome present for a Hamilton fan because aside from the epic design, they're practical and useful as well.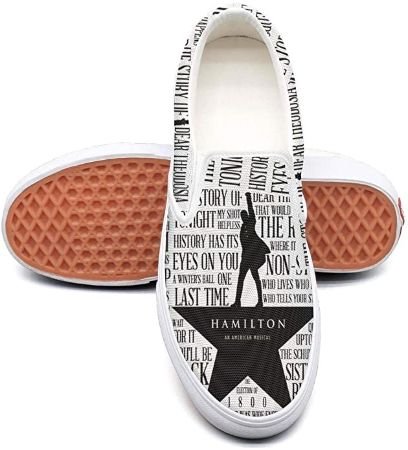 Anyone who will see them wearing these chic canvas loafers will instantly know that they have great taste when it comes to fashion and musicals.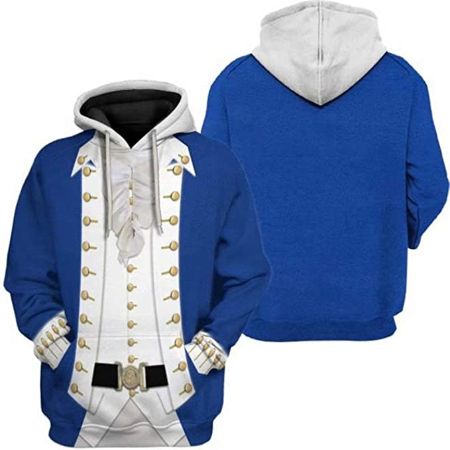 They don't have to wear a suit and tie to look dapper and stylish thanks to this 3D hoodie. Wear this at school, the office, or at home for an effortlessly sleek look.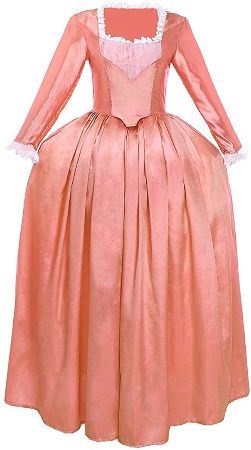 Feel like a true lady in the 18th century while wearing this beautiful gown. Regardless if they connect more with Angelica, Peggy, or Eliza, this costume will make their Schuyler Sister costume fantasy come true.
14 Practical Hamilton Merchandise Gift Ideas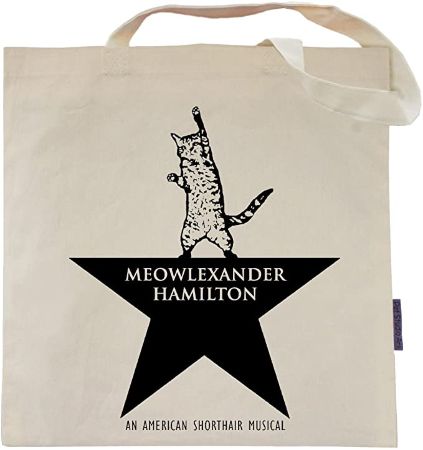 If they thought that Hamilton is the best musical ever and that it couldn't get any better, wait until you give them this witty Meowlexander Hamilton tote bag.
It's a great present for the cat lover and Hamilton fan in your life.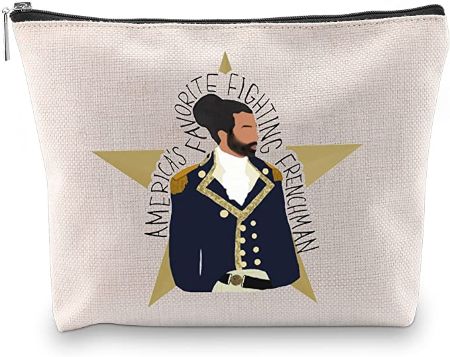 To the biggest fan of the incredible Marie-Joseph Paul Yves Roch Gilbert du Motier, Marquis de Lafayette (whew that's a mouthful!), this handy pouch will be a worthy and awesome present.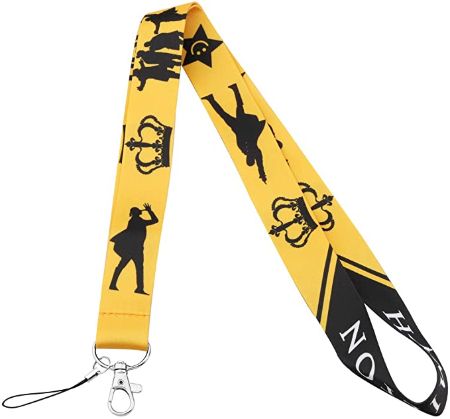 Working on a school or professional production of Hamilton will be more exciting when they have the merch to match the set, like this black and yellow lanyard!
Plus, with this lanyard, they won't misplace their phone or keys when it's showtime.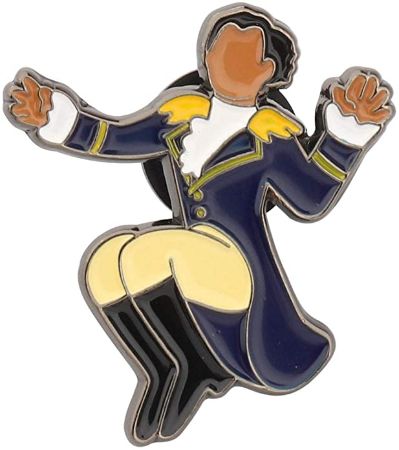 Watching Hamilton soon? Level up their outfit by adding this pin to their shirt, bag, or jacket.
Don't forget to add these Schuyler Sisters-inspired "Work" and American flag pins as well!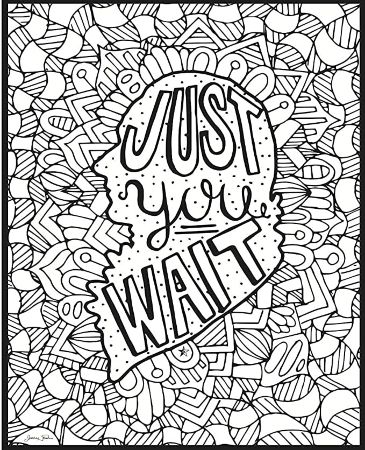 Let their talent and creativity show by giving them this 4-pack of Hamilton coloring pages. Made with thick and sturdy paper, these can be used as decor after they bring life to the pages with colors.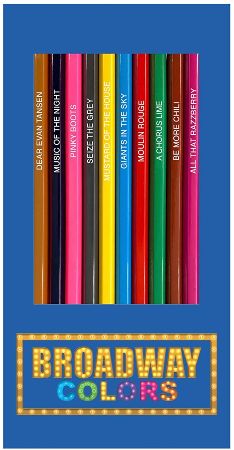 Of course, they'll also need dazzling colored pencils to go with the coloring pages. This set comes with 12 fun and witty pencils with colors that are inspired by musicals such as "Moulin Rouge", "Music of the Night", and "Be More Chili."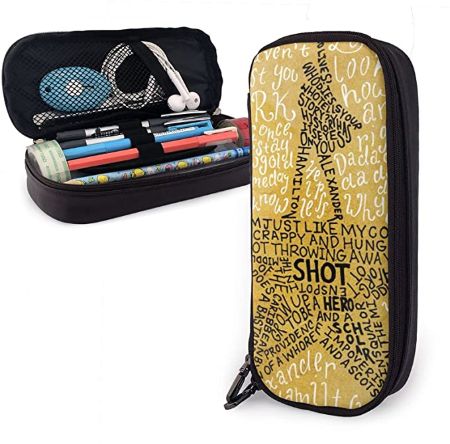 The theater geek in your life will adore this Hamilton pencil case because it will easily fit pens, erasers, and more. Plus, it features a great depiction of their favorite play.
Choose from three Hamilton-inspired designs.

Help them get inspired while they write their own adventures, stories, or musicals with these cool pencils. Each pack contains six pencils that feature some of the most famous lines in the play that true fans will understand and enjoy.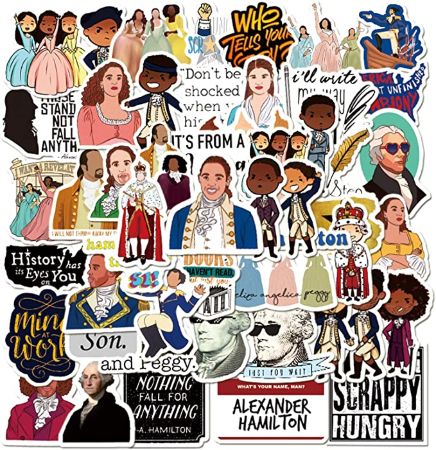 Hamilton-ify all their stuff with these cool stickers. Stick their favorite character, scene, or quote on their laptop, tumbler, or phone.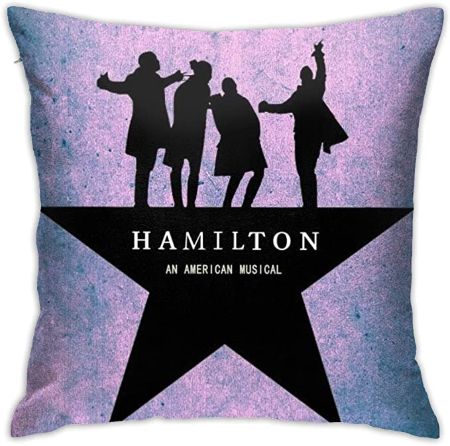 Is your recipient going to college or moving to a new house? Make their space cozier by adding this eye-catching pillowcase to their space.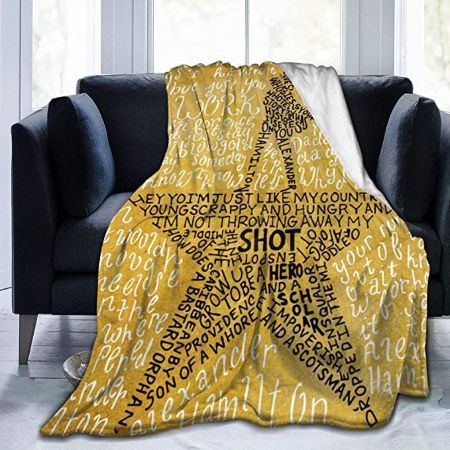 Now that Hamilton is available on Disney+, there's one more reason to stay at home, cuddle up, and rewatch the best musical in the world (a.k.a., Hamilton).
Make their favorite pastime more comfortable and pleasant with this cozy fleece blanket.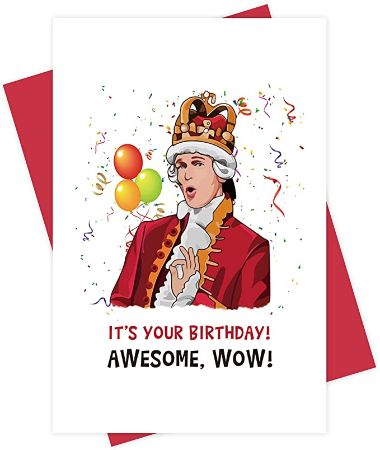 Celebrate their special day with a bang by writing a thoughtful and sweet message that they won't forget in this King George III-inspired birthday card.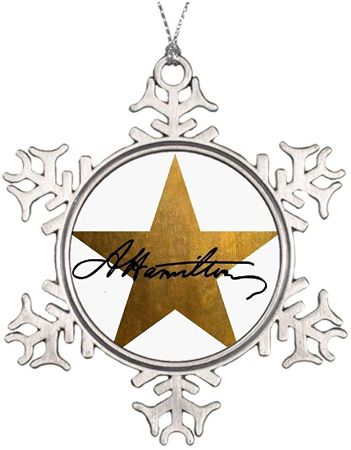 The holidays won't be complete without a few ornaments that will brighten up their space. Add this cute snowflake ornament to your recipient's holiday decor for a jollier holiday season.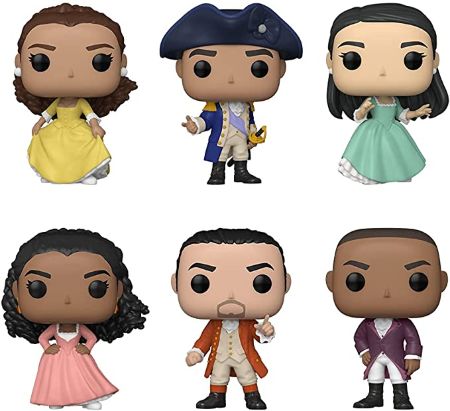 A complete set of Hamilton: An American Musical's main characters is a sure way to a fan's heart.
This set includes an Alexander Hamilton, Aaron Burr, George Washington, and the Schuyler Sisters Funko Pop! figures.
My Name is Alexander Hamilton…
Hamilton: An American Musical has got it all: drama, action, romance, and a whole lot more. So if you haven't watched it, this is your not so gentle sign to WATCH NOW.
Find more amazing gifts here:
Which character from Hamilton do you relate to the most? What's your most memorable experience watching the musical? Share your thought in the comments below.