Deciding on the best gift for guitar players can be really challenging, especially if you're not a musician yourself.
I've compiled a list of the 26 best guitar gifts you can find online that even the most experienced guitarist will enjoy.
3 Excellent Guitar Gifts for Guitar Players
1. Yamaha Gigmaker Standard Acoustic Guitar Pack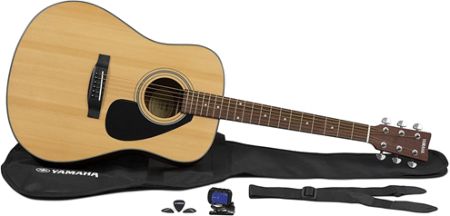 All guitarists should have an acoustic guitar, but not just any acoustic guitar.
It should be a Yamaha.
This is the Yamaha Gigmaker Standard Acoustic guitar, an instrument that amateurs and pros can enjoy for a very long time.
2. Fender Squier Affinity Series Stratocaster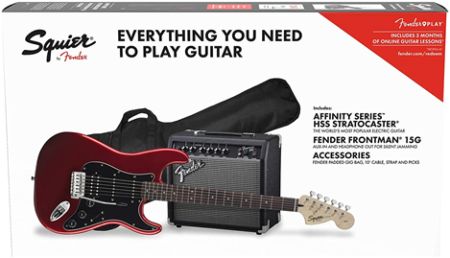 All guitarists should also have an electric guitar.
This Fender Squier Affinity Series Stratocaster has everything you need in an electric guitar, plus a few nifty details like a tremolo bar, a 5-way selector switch, and a humbucker-single coil combination that gives you a wide variety of sounds.
It also comes with a strap, a gig bag and a tiny amp. Everything needed to get started and more!
And the best thing about this is that, even if it is a starter pack, it sounds good enough to get onstage with!
3. Ibanez RG8 8 String Electric Guitar

This next entry in our fant-axe-stic gifts for guitar players might be more appropriate for older guitar players who have passed the beginner and intermediate levels of guitar playing.
So whether you're looking for 21st birthday gift ideas or the guitar player you know is turning 40, the Ibanez RG8 8 string guitar might just be up their alley!
4 Basic Accessories for Guitar Players
4. Avenda Mechanical Metronome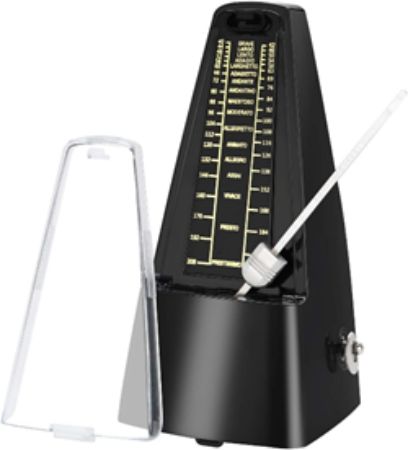 There are 6 fundamental elements of music: rhythm, pitch, dynamics, form, timbre, and texture. You develop these as you go along your musical journey.
Now, there's a reason why rhythm is first on the list. It's one of the hardest things to develop, especially for those just starting out playing any instrument.
Playing along to a metronome helps develop rhythm quickly and instills that sense of tempo in developing minds.
5. Tuner by Korg
Think of this as a gift you give to a guitar player that ultimately pays off in the end. Believe me, you don't want to sit for hours on end listening to someone practicing on an improperly tuned guitar.
Korg makes fantastic gadgets for guitars and are well known for their tuner devices, which makes this gift a sensible addition to this list.
6. Roadie 3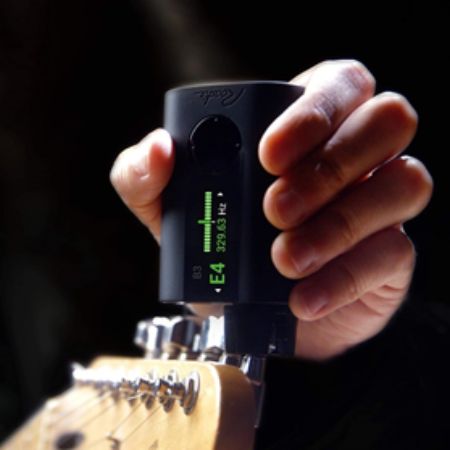 If a metronome and a tuner separately take up too much space in their gig bag, why don't you get them this Roadie 3?
It's small enough to fit your hand, does the job of a metronome and a tuner, and also moonlights as a string winder! That's a 3-in-1 device that's perfect for any guitar player whether they're a professional or an amateur.
7. Fender Nickel Plated Steel Strings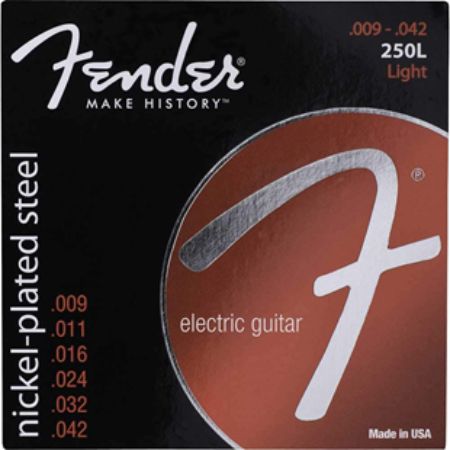 A guitar will go through countless guitar strings during the course of its lifetime, so it's important for a guitarist to use the right strings. The right strings can make your instrument sing and make history.
So, make it Fender Nickel Plated Steel strings.
3 Helpful Gifts for Guitar Players
Music is a lifelong journey. Give them the instructional materials that will guide them as they develop their skills.
8. Guitar Exercises for Beginners by Guitar Head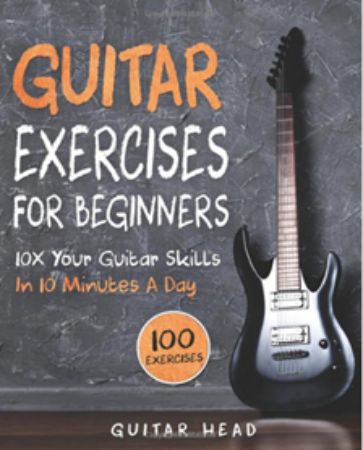 Becoming a good guitarist doesn't happen overnight. People need practice to build their guitar chops. This book is guaranteed to increase guitar skills by 10 from just practicing for 10 minutes a day.
This is a good place to start for beginners, but they should put in more than 10 minutes per day of practice to get really good at playing the guitar!
9. Modern Electric Bass by Jaco Pastorius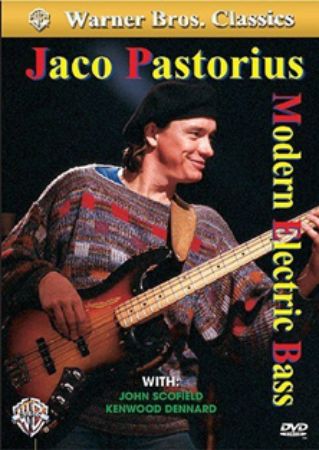 If the guitar player in your house is more interested in playing bass, give them this book by Jaco Pastorius, a master on the bass who inspired thousands of four-stringers all over the world to follow his style.
Ask any serious bassist worth his salt today who their top influences are, and chances are Jaco Pastorius is in the top ten.
10. Chord Buddy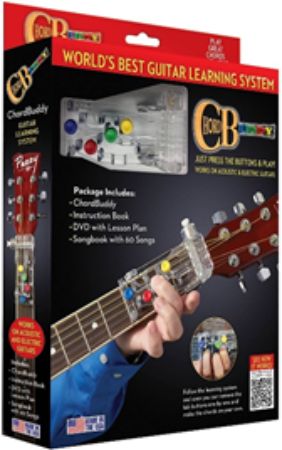 This product claims that it is the World's Best Guitar Learning System because it makes guitar playing as easy as riding a bike with training wheels. All you have to do is press a button and it presses the appropriate strings for you.
For beginners, learning the chords might seem intimidating at best, which takes away the pleasure gained from enjoying how to play the guitar. This makes it easy to play any song you can think of and can be used as a stepping stone to quickly learning how to play.
10 Guitar Accessory Gifts
11. Guitar Foot Stool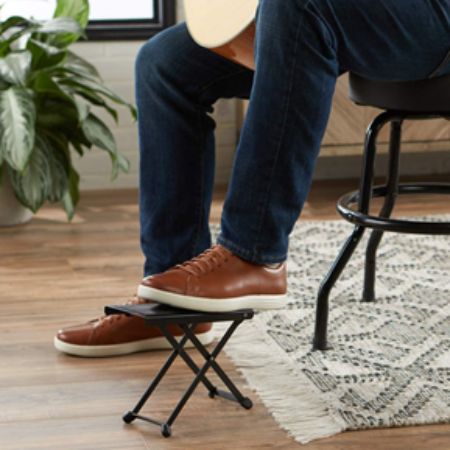 Posture is just as important as fingering the right notes and chords, so there's a reason why classical guitarists sit with their guitars in an almost upright position. It helps relieve tension off of the left arm, allowing the player's fingers more dexterity along the fretboard.
Raising your leg to support the guitar body in a seated position is a great way to increase your fretting arm's ability to travel across the guitar neck.
12. Guitar Wall Mount Hangers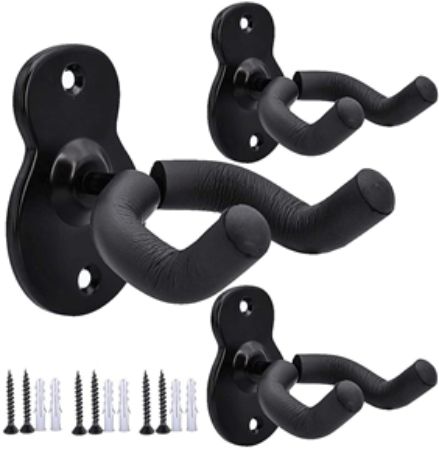 Inspiration can strike anytime. The urge to practice can hit so hard that there is a need to always have an instrument ready within reach. Hanging your guitar on the wall with these guitar wall mounts is a great way for guitarists to always have their instrument on standby.
That or it's just a great excuse to show off their axe to family and friends.
13. XTON Guitar Pick Holder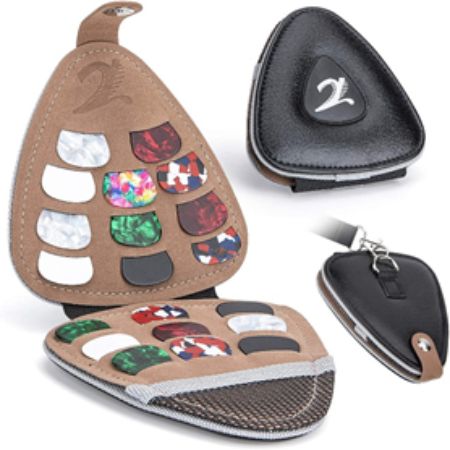 I've lost count of the thousands of picks I've lost throughout the years. That's why this plectrum pouch (a fancy way to say pick holder) is one of the best gifts for guitar players you can get.
This pouch holds 20 picks and can hang from a strap. As long as they don't lose the entire pouch, they'll always have a pick handy for any musical situation.
14. Tanmus 3-in-1 Metal Capo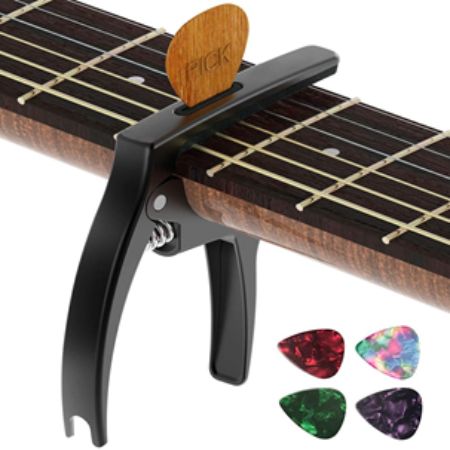 One pet peeve guitarists have is placing their pick on a surface and losing it in an instant. It seems like the moment they take their eyes off their pick it's gone!
Well, not anymore.
The Tanmus 3-in-1 metal capo holds your pick where you can see it at all times. It also doubles as a pin puller for when you need to change your acoustic guitar strings on the fly.
That, and it's a really good capo for almost any type of stringed instrument, including the banjo, the mandolin, and the ukulele.
15. Pick-a-Palooza DIY Guitar Pick Punch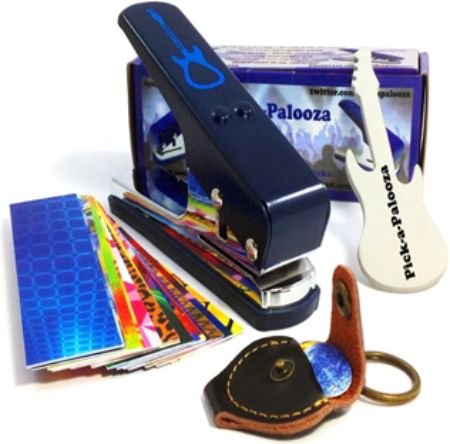 And if they still keep losing their picks, why not just give them the ability to make their own? After all, picks aren't really just given out for free in music stores. Losing picks can quickly rack up to a respectable financial loss.
This Pick-a-Palooza DIY Guitar Pick Punch should come in handy for when they need a pick and there's no music store in sight.
16. 72-Pc Guitar Tool Kit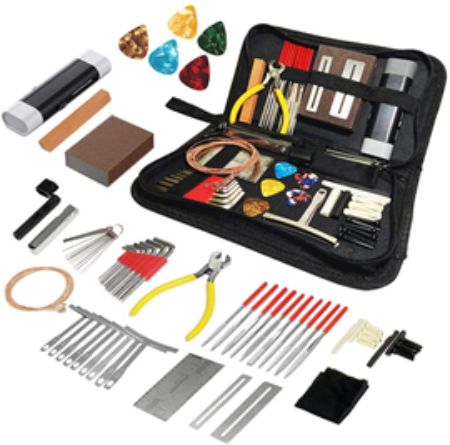 A guitar is a tool, and just like any other tool, it'll need some periodic maintenance to keep it in tip-top shape.
This 72-pc guitar tool kit has everything under the sun you need for basic repairs, like changing strings to doing basic wiring (soldering kit sold separately). It's small enough to fit in the front pouch of a gig bag, too!
17. Zoom G1XFour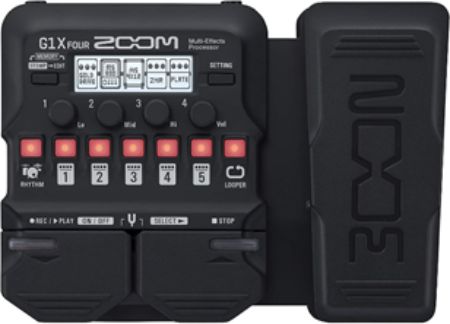 The more practice that's put in, the better a guitarist will play. The better the playing becomes, the more a guitarist will want to perform. Enhance your performance with this Multi-effects processor from Zoom called the G1XFour.
This gadget has everything a guitar player could need, from dramatic delays to raunchy distortion and melodic choruses. It also has a drum machine and a looper function thrown in so that the player can become a one-man band.
18. IK Multimedia iRig HD2 Guitar Interface for iOS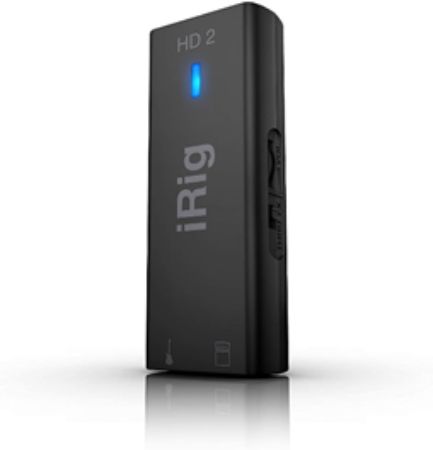 As a beginner begins to understand music more, the urge to experiment and create their own songs becomes a natural progression of their development.
Don't let those song ideas go to waste!
Hook your guitar up to an iOS device with the iRig and you can record those potential hits on the fly.
19. VOX AP2AC amPlug 2 AC30 headphone amplifier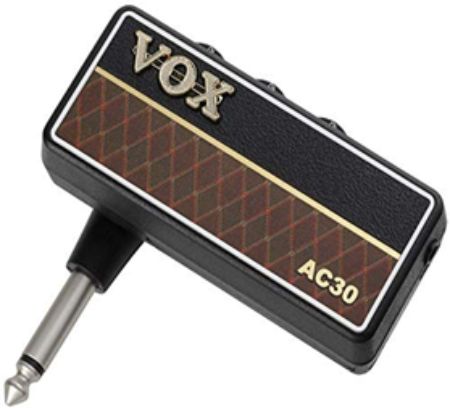 In time, bedroom players will feel the need to go out and play to the rest of the world. Now, an acoustic guitar is great for playing around campfires and having a small group of people as a captive audience.
But what if you need to play louder?
This is where amplifiers come in.
This VOX AP2AC amPlug 2 AC30 headphone amplifier is powerful enough to cut through the sound of a noisy throng. The great thing about it is that it can be powered with 2 AAA batteries.
It also has the option to plug in headphones, so a guitarist can practice just about anywhere they can think of without fear of disturbing the peace.
20. Jamstik 7 GT Guitar Trainer Bundle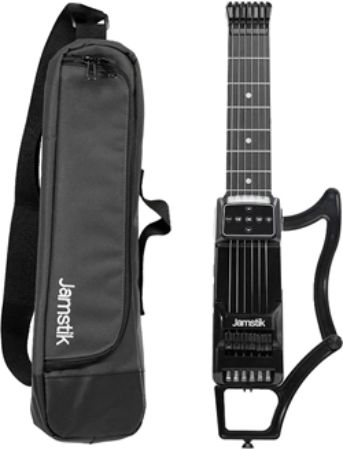 Jamstik was designed specifically to aid musicians who needed to practice their craft without bothering the people around them. This highly portable device can be paired via Bluetooth or USB to an iOS device for immediate use.
Now there's no more excuse not to practice (unless you're an Android user).
4 Travel Guitar Gifts for Guitar Players
21. Washburn RO10SBK-A Acoustic Travel Guitar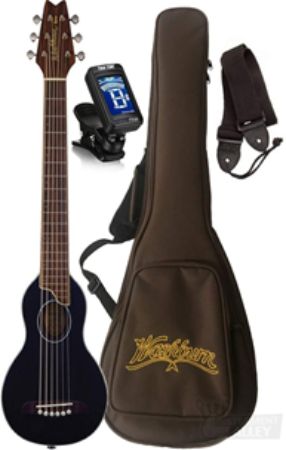 This instrument might look small, but it's bright sound can give any standard sized acoustic guitar a run for its money. And since it's coming from Washburn, you know that this is an instrument worth its value in gold.
22. Traveler Guitar EG1B BKM

Just so those who prefer the sweet sound of electric guitars don't feel left out when it's time to rough it in the woods, here's the Traveler Guitar EG1B BKM for playing blistering lead runs during a lull in the Kumbaya session.
They can pair it with the VOX AC30 and have the makings of a serious forest concert instantly going.
23. Traveler Guitar 6 Vaibrant Standard V88S HPKGMP

If the EG1B looks too tame, then the Vaibrant should satisfy that need to be flashy. They can also do more with this travel guitar thanks to its Floyd Rose bridge, 5-way pickup selector switch, and 24-fret neck.
I bet this is what Eddie Van Halen (RIP) would take along on camping trips.
24. Traveler Guitar Ultra-Light Bass (ULB MPS)

A good song is nothing without the bass. The same holds true for campfire ditties. Give the Traveler Guitar Ultra-Light Bass as a gift and they can now play multi-faceted campfire songs with other Traveler guitar players.
A word of warning though: the deep, rumbling sound coming from this instrument might attract forest creatures at night. So unless they're ready to meet Bigfoot in the middle of a jam session, tell them to keep the bass down to a respectable level.
Other Guitar-Like Instruments You Can Gift
Just for fun, why not consider these gifts for guitar players who might be looking for a new instrument to learn?
25. iECO Soprano Ukulele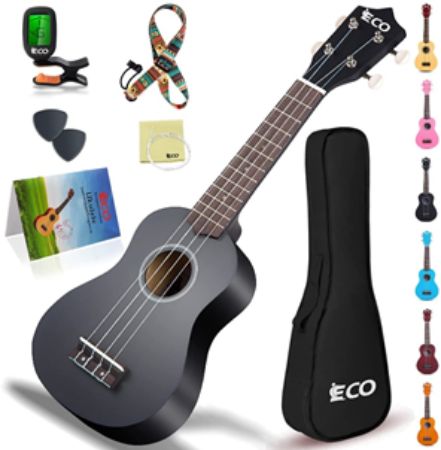 This one's perfect for basic accompaniment and small enough to conveniently take anywhere.
26. Skywin Oud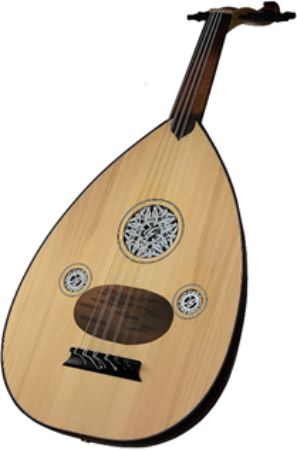 This Skywin Oud is a great instrument for playing at home, while camping, or while LARPing (Live Action Role-Playing, for the uninitiated).
Is the guitar lover in your life also a fan of role-playing games? Check out this list of Lord of the Rings gifts any player would love to receive!
I Hate to Say Goodbye, But We're Down to Our Last Song
As you can see, there are a lot of fant-axe-stic gifts for guitar players out there that any musician will truly enjoy. It doesn't matter what their skill level is, as long as it helps them create music, you can be sure they'll love it!
Didn't find what you were looking for? Get more gift inspiration from these other helpful gift lists:
If you purchased any of these gifts for guitar players, let me know how it went in the comments!