With more than 400 million fans around the world, you're bound to know someone who's a huge fan of football.
If your search for the best gifts for football fans has led you to this post, then you're in the right hands. This list has the best gifts for birthdays, anniversaries, or for any special occasion.
What are you waiting for? Read on to score a touchdown with these epic gifts for football fans.
10 Best Gifts for Football Fans
1. NFL Football Map Jigsaw Puzzle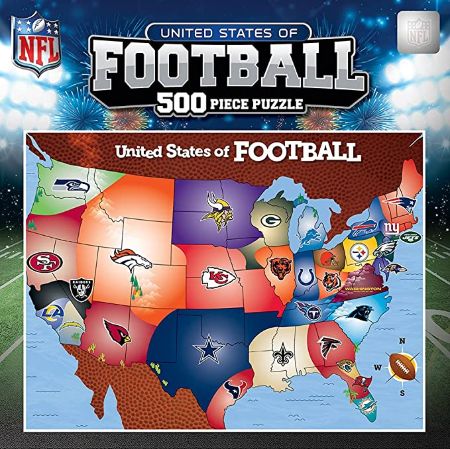 Even if they're a fan of the Green Bay Packers, 49ers, or Chicago Bears, at the end of the day, we are all united in the name of our beloved sport: American football.
Here are more exciting gifts for puzzle lovers that you need to check out.
2. Football Ceiling Fan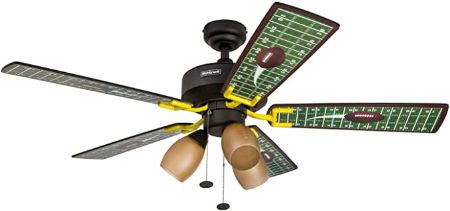 Give this cool football fan to the biggest football fan that you know (get it?). This will make them feel like they're on the football field while looking up at the ceiling.
It features three lights and five blades with four speeds.
3. Tin Football Sign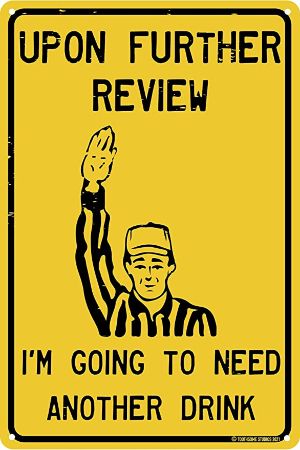 Get this funny and unique football sign for their room or mancave. Anyone who sees this will not only know that they're a huge football lover, but also that they have a great sense of humor.
Check out these other funny gifts for men while you're at it.
4. Football Dangle Earrings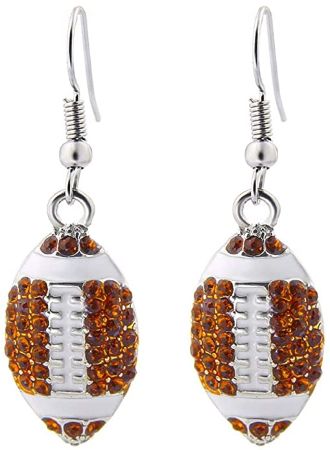 With these pretty earrings, they'll look extra chic while supporting their favorite football team or player. They're also great for everyday use since they're nickel-free, lead-free, and eco-friendly.
5. Football Tote Bag and Tumbler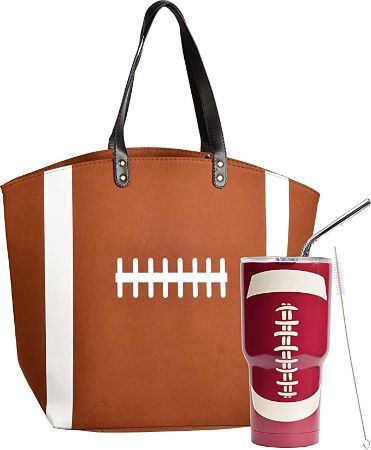 Achieve a full-on football fanatic look with this cool gift bundle. They'll be able to fit all their game day essentials in this high-quality bag such as their phone, keys, and wallet.
Plus, they won't be thirsty while they cheer their heart out thanks to the cute tumbler.
6. Football Storage Box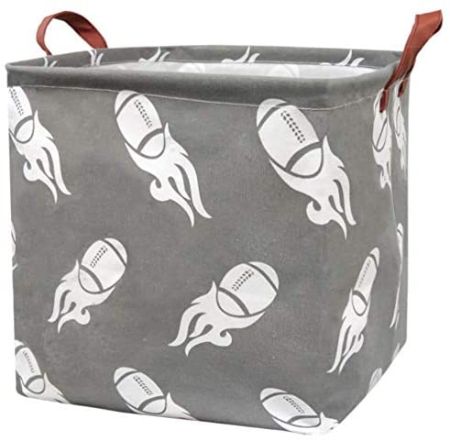 When they have all sorts of football knick-knacks and memorabilia around the house and have no idea how to organize them, this storage box will be super helpful.
7. Football Fan Glass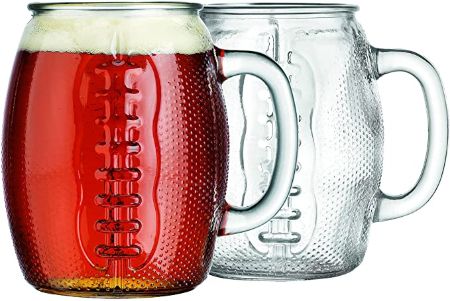 Drink a nice cold beer, mead, or ale from these cool football glasses. Made from durable and high-quality material, they'll be able to use these glasses for many football seasons to come.
8. Football Ice Cube Mold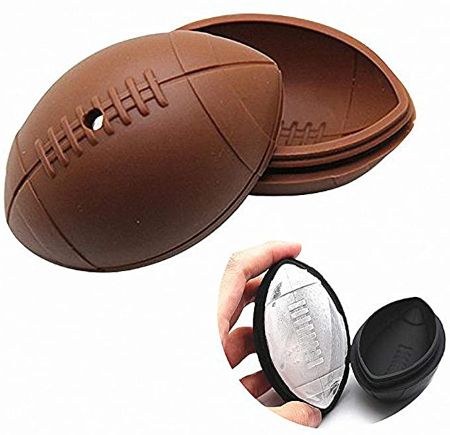 Make their drinks even cooler by adding ice cubes that are shaped like footballs. All football fans (from the veterans to the youngsters) will be able to enjoy this gift.
9. Football Whisky Stones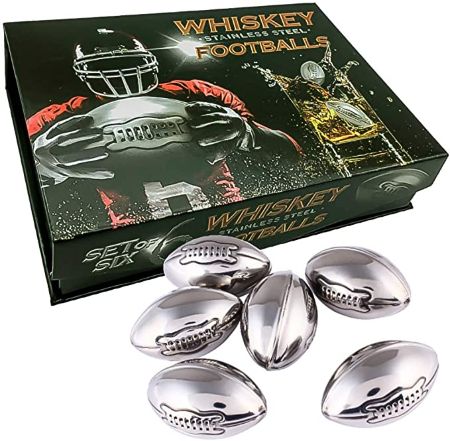 For your father, brother, or husband who enjoys watching a football game while drinking whiskey, this gift will be perfect for them.
Each set includes six stainless steel whiskey rocks, tongs, and a pouch.
10. Jersey Mouse Pads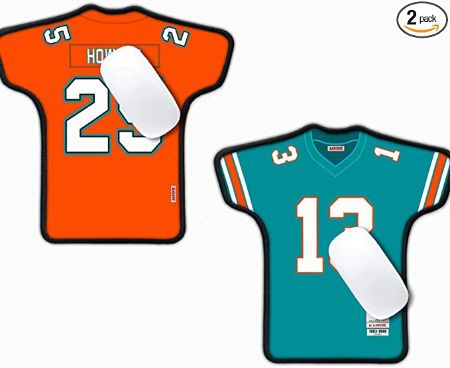 Got a coworker who's always up to date with the happenings of the football world? Let them know you appreciate all the updates by giving them these jersey mouse pads.
The mouse pad is available in all NFL jersey designs.
5 Football Apparel to Wear On Game Day
11. Sunday Football Snoopy T-Shirt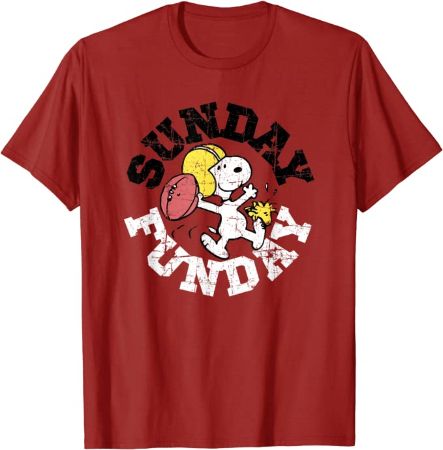 For a day with family and friends filled with laughter, food, and booze, this adorable shirt will be a great outfit choice. The shirt is available in five colors and comes in sizes that are suitable for all ages.
Want more Snoopy gifts? Click on the link and let the fun begin!
12. "Biggest Fan" Shirt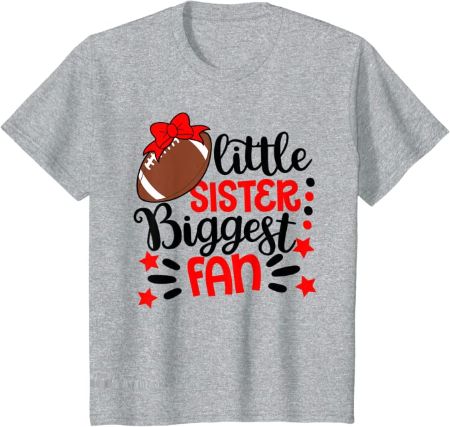 Here's a great shirt for the little football fan in your life for guaranteed cuteness overload during the next game day. Aside from being an adorable outfit, wearing this shirt will also show that she's 100% proud of her sibling.
13. Football Print Socks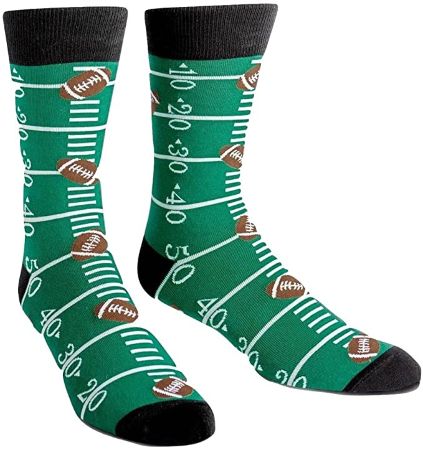 Be more motivated to jog, run, and have a healthier lifestyle with these football socks. These will push the wearer to achieve greatness by exercising daily, like their favorite football stars.
14. Velvet Football Scrunchie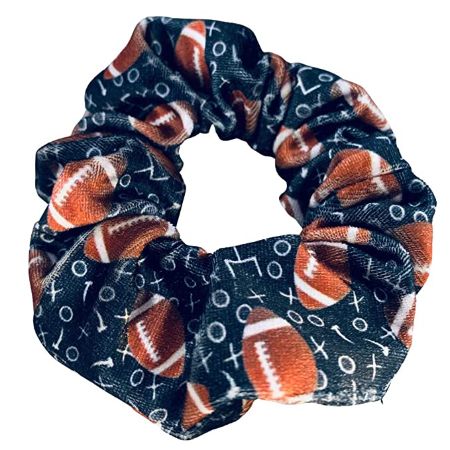 It's important to wear and have football accessories from head to toe on game day.  Whether it's for good luck, game ritual, or just to look cute, this scrunchie will be a nice addition.
15. NFL Dog Puffer Vest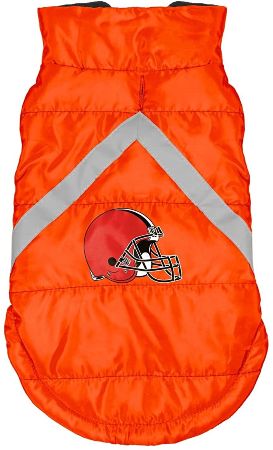 Football is an awesome sport because it brings family, friends, and the whole community together (ok, maybe there's a little competition, but it's definitely healthy competition).
Don't forget to include their fur baby in the fun by giving them this cute puffer vest as a gift.
7 Football Gifts that Kids Will Enjoy
16. Retro Handheld Football Electronic Game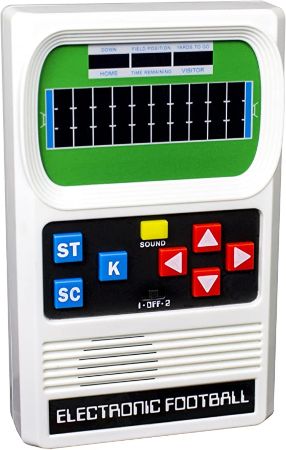 Go old school and teach your recipient how things were done in the good old days with this epic electronic game. This will entertain both the kids and adults while waiting for the game to start again.
17. Customizable Football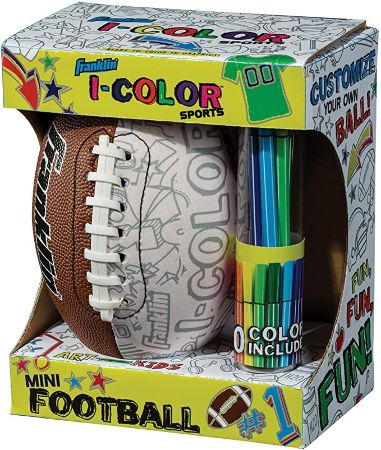 Combine the creative with the physical by letting the little football fan in your life design and then play with this football. It's a great gift that will give your recipient the best of both worlds.
18. Sports Bag Stuffed Plush Playset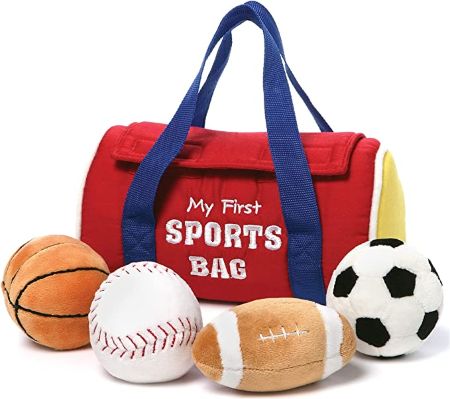 Start their interest in sports at a young age with this plush set. Since it's complete with a basketball, baseball, football, and soccer ball, they'll have a lot of fun learning about the major sports by playing with these plush toys.
19. Football Silicone Bibs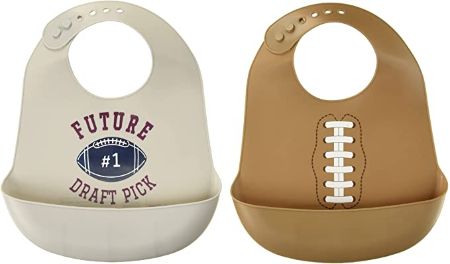 If your married friends with kids are in need of gifts for football fans, these silicone bibs for their baby will be a fantastic gift choice.
Who knows, maybe their child will make history in football some day.
20. Football Halloween Bucket Tote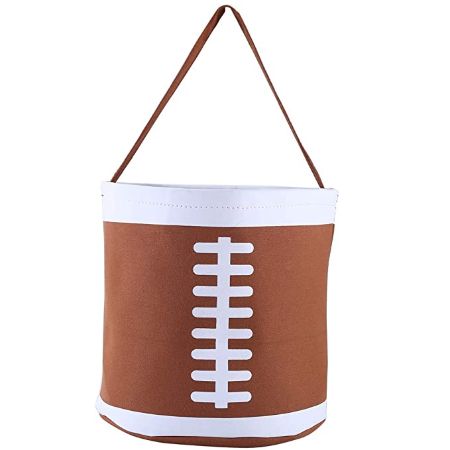 Halloween is coming up, and if your recipient is planning to be a football player on the 31st,  this bucket tote should be part of their costume.
Aside from being spacious, this is also better compared to other treat bags since they'll be able to use it all year round.
21. NFL Kid's Jersey Toothbrush

Remind your recipient to care for their oral hygiene, especially if they have a sweet tooth, with this gift. This toothbrush will motivate your recipient to regularly brush their teeth and take care of their pearly whites.
22. Inflatable Football Toss Target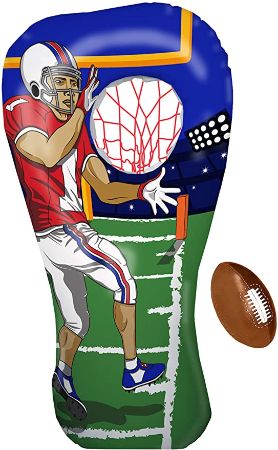 This inflatable toss target will help them practice their football skills and get one step closer to their dream of becoming a professional football player.
It will also be a fun game to play during birthday and watch parties.
8 Awesome Football Gifts for NFL Fans
23. A Year of Football Trivia!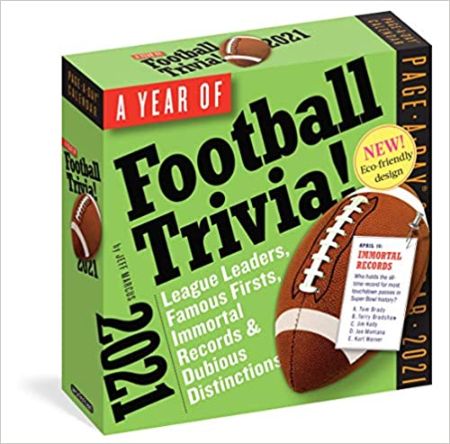 Test their knowledge about football with this fun trivia game. Feel the rush of excitement as they battle it out with family and friends to become the ultimate football trivia champion.
24. Fabric Football Backdrop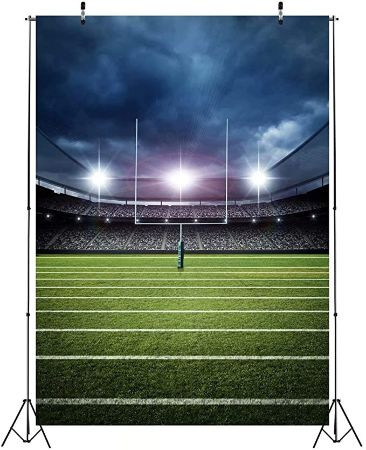 Does your recipient have a youtube channel dedicated to football? This fabric backdrop will be an awesome addition to their studio.
It's also digitally designed and computer-printed, which makes the colors more vibrant for the camera.
25. Fanatics Gift Card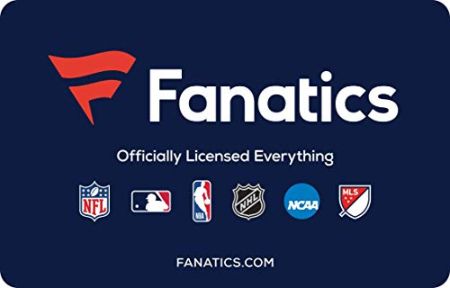 Surprise the football fan in your life with this gift card to one of the biggest online football merch retailers. By giving this gift card, they'll be able to pick the style, print, and color, of the gift that they really need and want.
26. Stadium Building Block Set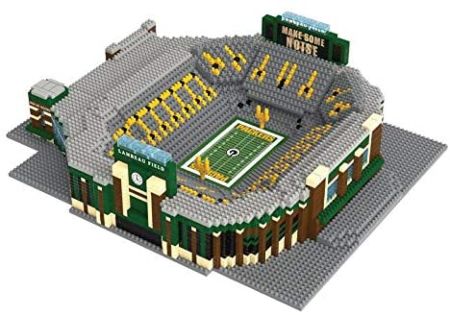 Even if it's not yet football season, they'll still feel the thrill of watching the games live by having this stadium building block on display.
It's available as the stadium for the Miami Dolphins, Kansas City Chiefs, Buffalo Bills, and many more.
27. Football T-Shirt Frame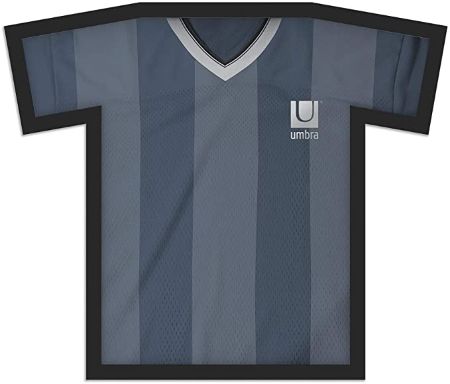 Does your recipient have an impressive football jersey collection? Protect their most prized possession with this t-frame.
What's great about this gift is that it's easy to set up so anyone (even those without prior experience in framing) can do it.
28. Football Cards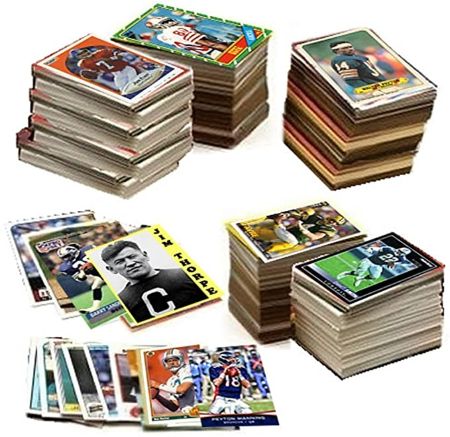 Add more amazing finds to their football card collection through this gift. This set comes with 600 new and vintage football cards that are rare and valuable.
29. Ultimate Fantasy Football Trophy

If they can't have the Vince Lombardi trophy, then this FFL trophy will be the next best thing. This shows that they don't have to win in the Super Bowl to deserve and have a trophy.
30. NFL 100 by National Football League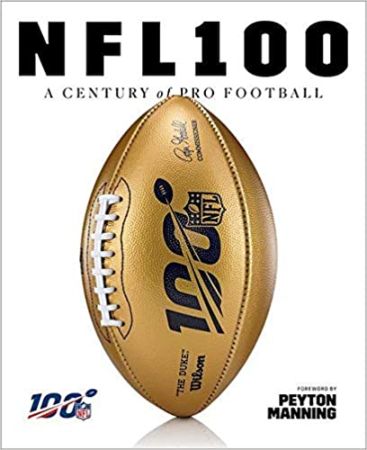 Look back at all the amazing years that made the National Football League what it is today with this book. It's a must-read for all football fans.
Hut, Hut, Hike!
Everybody loves football. Regardless if that means watching or playing the sport, everyone has a special place for football in their hearts.
Looking for more exciting gifts? You need to check these other gift compilations out:
Did I miss an item that you think a football fan will love? Share it with the community by leaving a comment below.