If you're not a hunter yourself, looking for the best gifts for hunters can be pretty intimidating. After all, how are you supposed to choose from all kinds of gear, clothing, and other hunting accessories out there?
Turns out, finding the best hunting gifts for him (or her) is not as hard as it seems. Since hunters need plenty of gear and accessories, I did a little research and came found 30 gift ideas for hunters to help you out.
Whether you're looking for gifts for the hunter who has everything, cool hunting gear, unique hunting gifts, or gifts under $50, I've got you covered. Scroll down and start shopping!
9 Gifts for Hunters Under $50
1. Heavyweight Wool Boot Socks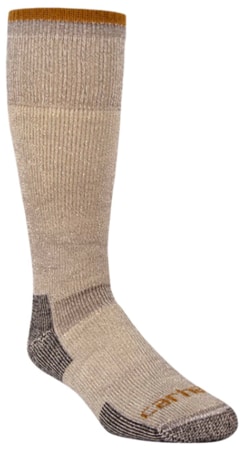 A good pair of heavy wool socks will go a long way for any hunter. These men's Arctic boot socks are as heavyweight as they come in terms of fit, performance, and durability.
They're designed for maximum warmth, shock absorption, and comfort with added anti-odor technology because deers don't like the smell of wet socks.
2. Tactical Gloves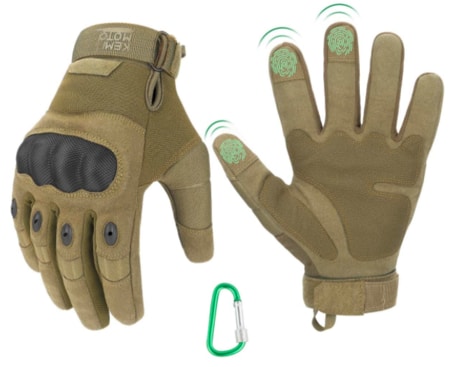 Wearing the right gloves is essential for hunters, not only as protection for cold weather but also for their actual shooting performance. These tactical gloves by Kemimoto are everything they'd want in a hunting glove and more.
These gloves are made from rubber and faux leather that keeps their hands cool without letting moisture in. They also provide cushion and shock absorption while allowing for a great range of finger movement and grip, plus touchscreen capability.
3. Camouflage Cap with LED Lights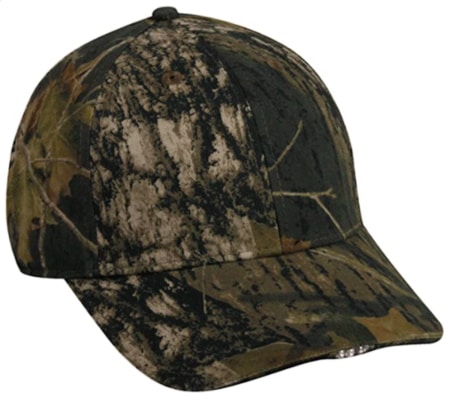 For evening or early morning hunting or tracking, this camouflage cap gives them the power to see in the dark.
This cap is equipped with four forward and downward-facing LED lights on the bill and comes in two different camo patterns.
4. Wind-Resistant Balaclava Face Mask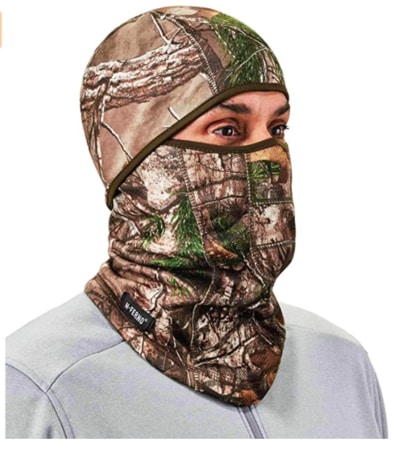 This 3-in-1 balaclava, face mask, and neck gaiter is all your hunter will need for all-weather protection while braving the elements. It has a wind-resistant design but still allows for easy breathing through its over-the-mouth mesh paneling.
Its made from stretchable thermal fleece for warmth and comfort. Plus, it features a hinged design that can be worn three ways for added functionality.
5. Tactical Gun Cleaning System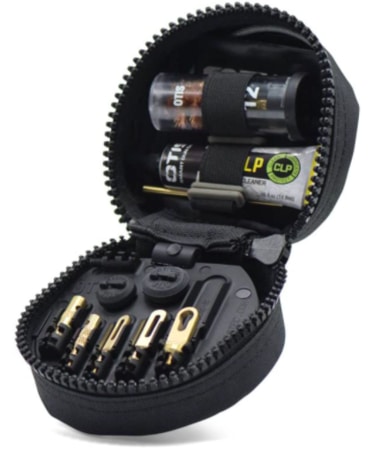 Gun cleaning and maintenance are part of a hunter's regimen. No matter what type of gun they have, this Otis Tactical Cleaning System is all they need to clean their rifles, pistols, or handguns.
This system comes with different-sized bore brushes, lubricants, flex cables, and connectors that can knock out obstructions from snow, mud, or casings.
6. The Pocket Guide to Field Dressing, Butchering, and Cooking Deer by Monte and Joan Burch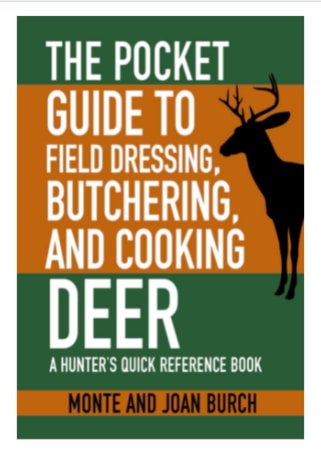 If you're looking for gifts for deer hunters, this quick reference book, The Pocket Guide to Field Dressing, Butchering, and Cooking Deer by Monte and Joan Burch is a great option for you.
This book is perfect for both seasoned and beginner hunters. It contains plenty of illustrated practical advice – from field dressing, butchering, to cooking deer, this book will undoubtedly become an essential reference book.
7. LED Camping Lantern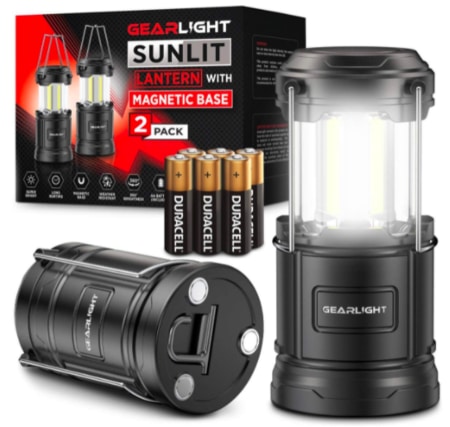 This highly rated LED camping lantern is all they need to light up the campsite. It provides 360-degree illumination conveniently powered by 3 AA batteries. This lantern is tough enough to survive falls and can be used outside in all weather.
Plus, it's compact and lightweight and has a hook for easy hanging and a strong magnetic base so it will stick to any magnetic surface.
8. Stanley Classic Vacuum Thermos

Since hunters are out in the woods all day, a hot cup of coffee or a nice hot bowl of soup will always be a nice and comforting break from the cold.
Give them this classic vacuum thermos from a brand that's been around for ages. This sleek stainless steel container has a leak-proof lid that also doubles as a cup. Plus, its triple insulation will keep drinks cold or hot for up to 24 hours.
9. The MeatEater Fish and Game Cookbook by Steven Rinella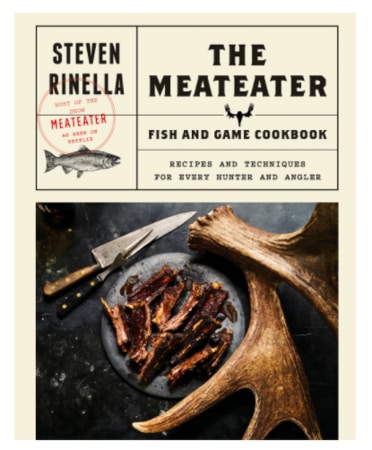 This book should be on your list of gifts for hunters and fishermen. It contains recipes and techniques for butchering and cooking fish and everything from small to big game.
Learning more ways to enjoy their catch will not only be fun for the hunter, but also for everyone they share their bounty with.
7 Christmas Gifts for Hunters
10. Timberland Waterproof Ankle Boot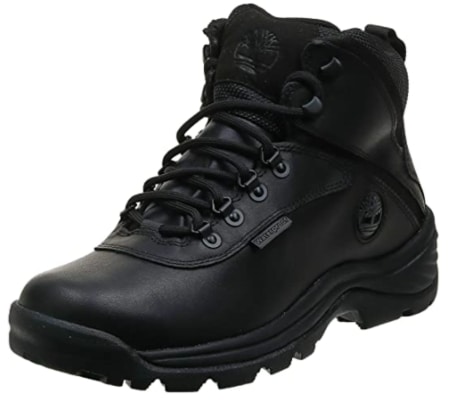 Hunters spend a lot of time hiking, walking, or trekking in all kinds of terrain and weather conditions. This hiking boot from Timberland is designed to help them do just that without worrying about cold and wet feet, blisters, and slipping or sliding.
Plus, it's lightweight and has excellent shock absorption: everything they'd want in a boot for a day of serious hunting!
11. Laser Rangefinder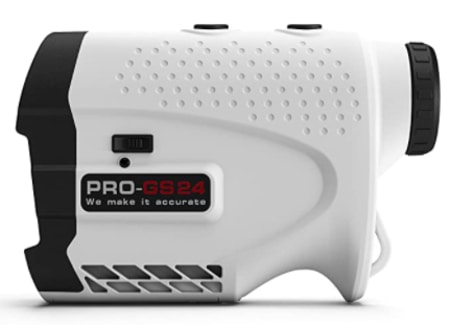 This highly-rated laser rangefinder from Gogogo Sport Vpro is the most cost-effective and feature-packed rangefinder on the market. It works great for both bow and rifle hunters.
It's lightweight with an accurate measuring range of up to 650 yards.
12. Suunto Outdoor Sports Watch
The Suunto Outdoor Sports Watch is one watch that tells a lot more than the time. It predicts weather trends and features a barometer, a compass, and so much more. Plus, it's water-resistant for up to 30 meters and has a storm alarm function.
13. Game Processing Knife Set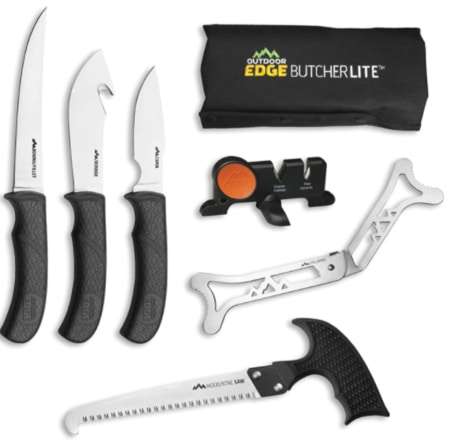 The great thing about this knife set is that it has everything they need to process game in one lightweight and compact package. This set contains eight pieces, including the nylon roll pack that can be attached to their belt to keep everything handy.
14. Refillable Hand Warmers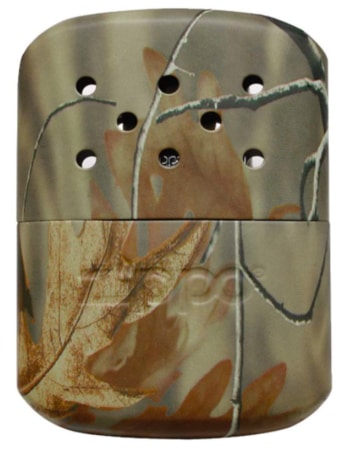 Cold hands and numb fingers can throw hunters off their game.  Help them prevent that from happening with this classic refillable hand warmer from Zippo.
This handy device can provide gentle warmth that's virtually odorless for up to 12 hours.
15. Survival First Aid Kit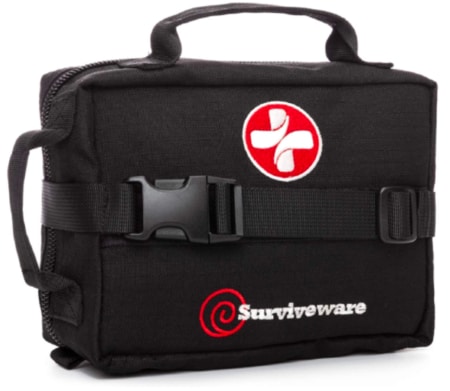 Because they spend hours or days on end off the beaten path, a first aid kit should be in every hunter's pack.
This survival first aid kit from Surviveware is smartly organized and labeled to help them easily find what they need to treat cuts, scrapes, bites, and other minor aches.
16. Rechargeable Heated Boot Insoles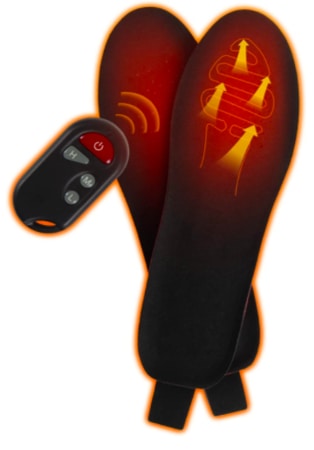 Sometimes, warm socks and hunting boots are not enough to keep their feet warm, especially late into the hunting season. Give them these rechargeable heated boot insoles so they will never have cold feet.
These reusable soles come with a remote for easy control and, depending on the setting, can provide heat for up to six hours.
Best Gifts for Hunters: Cool Hunting Gear
17. Wooden Deer Grunt Call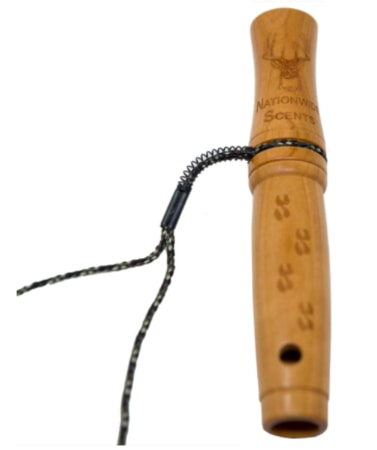 Gift ideas for deer hunters don't have to be big or complicated.This hand-crafted wooden deer grunt call has been proven effective by Nationwide Scents's 28 years of experience in the business. 
This deer call has an extra-long tube that realistically mimics different deer sounds with an adjustable ring to adjust the volume.
18. Blood Tracking Light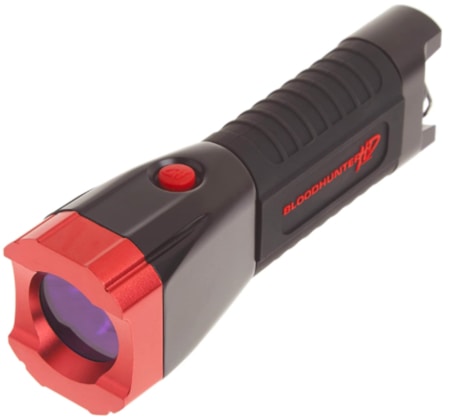 For hunting and tracking in the dark, hunters need every advantage they can get. This Primos Bloodhunter HD blood trailing light can help them locate downed animals, especially in rough cover.
This specialized flashlight is powered by 600 Lumen LEDs and comes with a holster and belt straps for easy carrying.
19. Wildgame Innovations Scent Crusher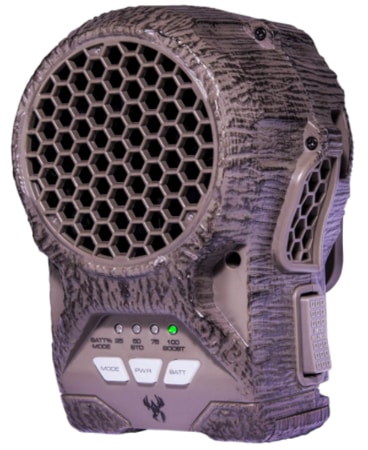 Deers, elks, and pretty much every game have a very keen sense of smell and they tend to avoid human smells the most (for obvious reasons).
This Wildgame Innovations scent crusher uses pure ion energy to neutralize human scent without side effects or causing damage to their gear.
20. Waterproof Rubber Hunting Boots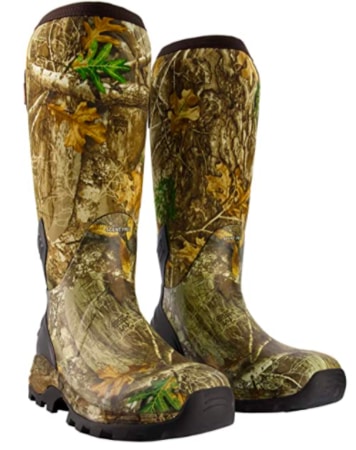 These hunting boots work well in just about any weather and blend well in different habitats and seasons. They feature excellent waterproofing and shock absorption and will adjust to your favorite hunter's foot shape for ultimate comfort and warmth.
21. Hunting Backpack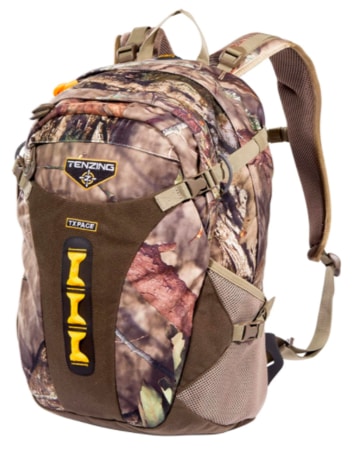 If their hunting pack is starting to fall apart, it's time for an upgrade with the TX Series Camo hunting pack from Tenzing. This pack is popular with hunters because of its large capacity, durability, and comfort.
22. Two-Way Radio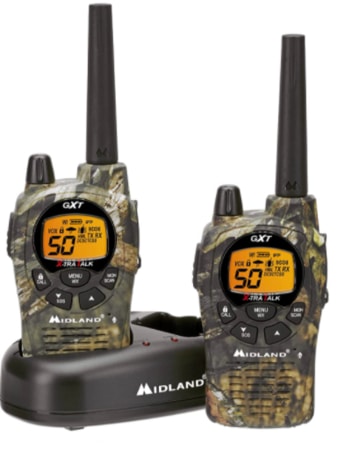 This highly rated two-way radio by Midland is specially made for hunters with its five animal call alerts and a vibrate feature that's important so they don't scare away the animals.
These walkie-talkies have a 36-mile range and are equipped with 50 channel GMRS.
7 Unique Gifts for Hunters
23. Hunter Novelty Mug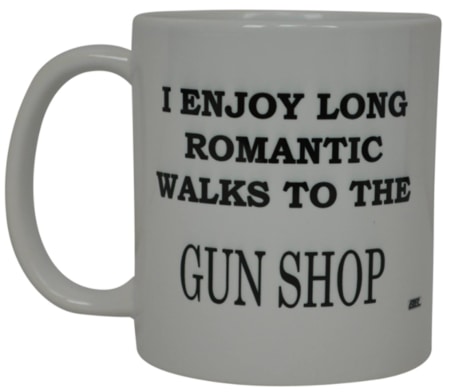 How about this funny ceramic mug that states one of their favorite activities when they're not out in the woods hunting? It may be a small gift, but it's very useful and practical.
24. Bullet-Shaped Whiskey Stones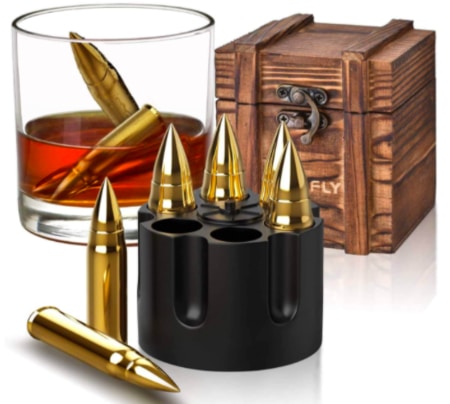 No, they're not real bullets. They're whiskey "bullets" they can use to cool down their favorite whiskey or drink without watering it down with ice. How cool is that?
25. Deer Antler-Themed Wall Hook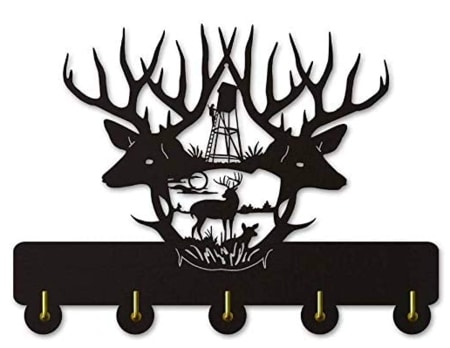 This deer antler-themed wall hook can be a perfect addition to their man cave or anywhere in the house. It's not only useful for hanging keys, but also to store hats, scarves, kitchen utensils, and much more.
26.  Rustic Wood Hunters Box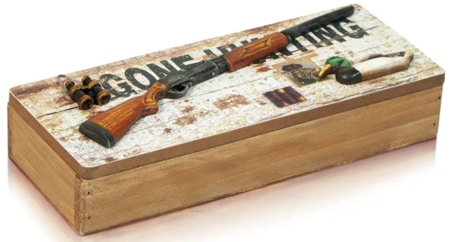 Give them this beautiful weathered wood hunter's box they can use to store ammo or other hunting-related trinkets and keepsakes. It's the perfect gift for a birthday, Father's Day, Christmas, or any other occasion.
27. Funny Stainless Steel Mug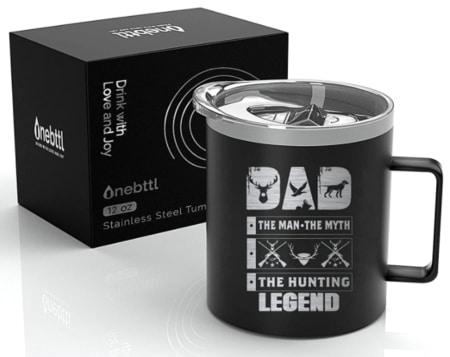 Let the hunter and dad in your life know they're awesome with this fun stainless steel mug. Its double insulation keeps drinks hot or cold for hours and the clear acrylic lid prevents leaks and spills.
Perfect for drinking their morning coffee before heading out to hunt.
28. Gone Fishin' T-Shirt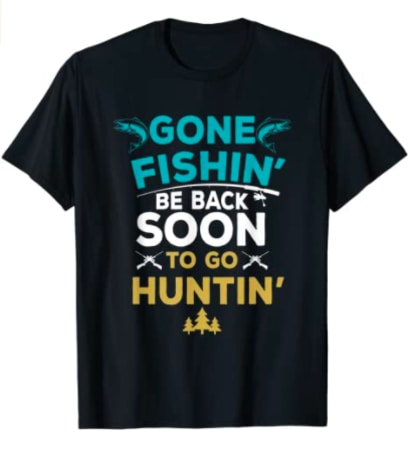 If they spend half of their time fishing, then they'll love this funny T-shirt. It comes in a variety of colors and sizes S to 3XL. It's a fun but practical gift that works for all occasions, too.
29. "I'd Rather Be Hunting" Novelty Socks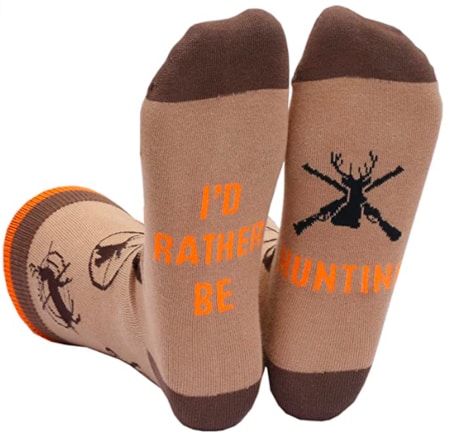 I'm sure they'll love the funny saying on the bottom of these socks. These make for an excellent stocking stuffer or birthday gift for the hunter in your life.
Gift Ideas for Hunters That Hit the Mark
I hope I helped make your gift hunting experience a lot easier with this list.
If you're looking for something else, check out our other great gifts lists for more ideas: