There's not a single dessert that is more satisfying to eat or that provides as much relief as ice cream does during those scorching summer days.
If we lived in a perfect world, there would be no such thing as too much ice cream. No weight gain nor heart disease from eating too much sugar and fat, but most importantly, no brain freeze.
If you know someone who can't get enough ice cream, then you've come to the right place.
Below there are plenty of different gifts for ice cream lovers, including ice cream accessories, ice cream makers for those who would love to eat homemade ice cream, and other ice cream gift ideas.
6 Gift Ideas For Ice Cream Lovers
1. Ice Cream Cozy Gift

Even people who aren't obsessed with ice cream will know the pain of eating from a tub without an ice cream cozy.
Whereas coffee cups have sleeves to protect from the scalding heat, ice cream cozies are there to keep your hands warm and free from the chilly condensation build-up.
2. DIY Mochi Ice Cream Kit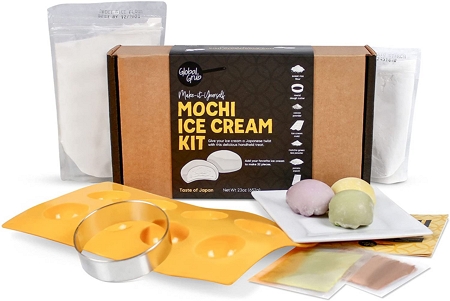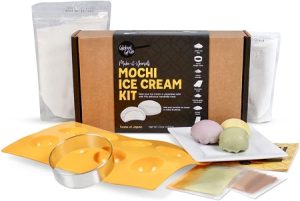 Fans of both mochi and ice cream will rejoice to know that there's a hassle-free method of putting two of their most favorite dessert into one glorious dessert combination.
The mochi ice cream kit includes instructions for making this lovely dessert.
3. Engraved Ice Cream Spoon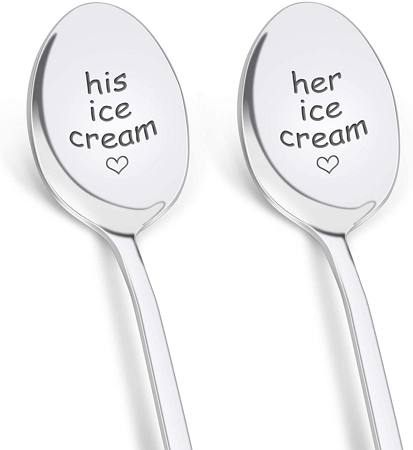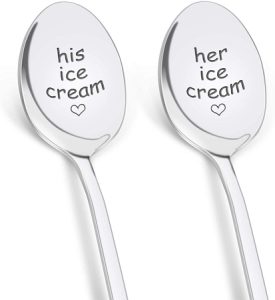 Reaffirm your love for your partner and both your love for ice cream by getting them this stainless steel engraved ice cream spoon.
It's a decent Valentine gift, birthday gift, Anniversary gift, or a gift for someone who collects spoons.
4. Scoop And Stack Ice Cream Pretend Play Set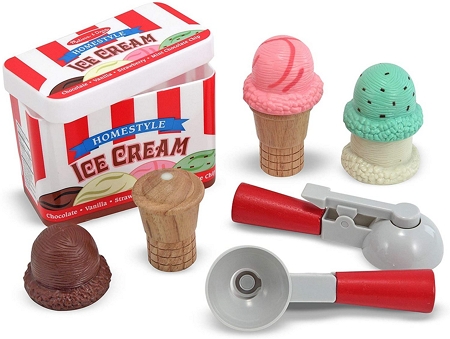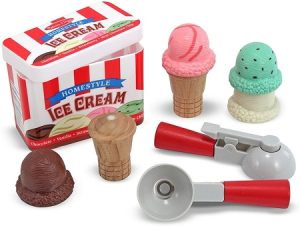 This play ice cream set is perfect for providing your kids with ice cream and none of the sugar.
While it's recommended for toddlers around the age of 3-5 years old, it's never too early to start loving ice cream.
5. Mickey Mouse Ice Cream Bag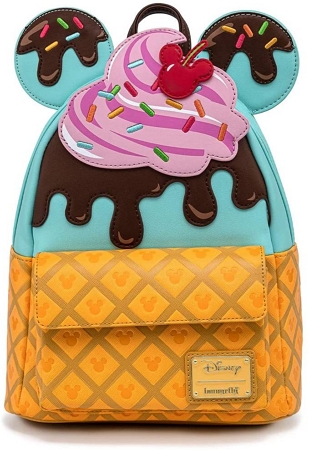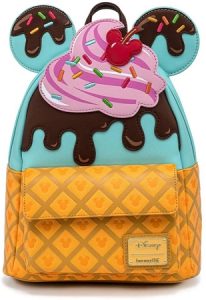 Disney World is in the dreams of many. And for good reason! Children romanticize princes and princesses, talking animals, and faraway lands that seem like paradise.
Excite them during their birthday with this Mickey Mouse ice cream bag, and maybe you can also surprise them with tickets for a trip to Disney World!
6. Ice Cream Minnie Ears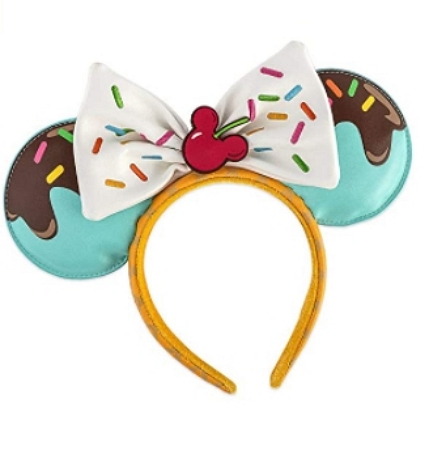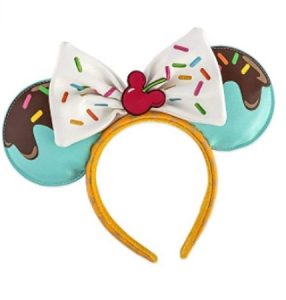 Pair that Disney ice cream bag above with this lovely ice cream Minnie ears mold to complete the set for your Disney World journey.
4 Ice Cream Accessories
7. Ice Cream Freeze Bowl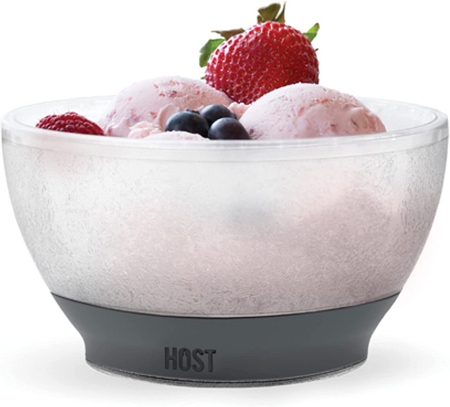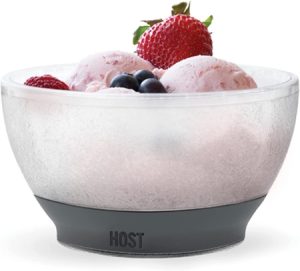 There must be a clear line between milkshake and ice cream, and you can't have that if your ice cream keeps on melting on your regular bowl.
If you enjoy that half-melted ice cream, then more power to you. But those ice cream aficionados who love to keep their dessert firm should get this ice cream freeze bowl.
This bowl is built in a way that insulates not only ice cream but also other ingredients that you want to keep chilled, like salsas or coleslaw that might go bad quickly under hot conditions.
8. Ice Cream Scoop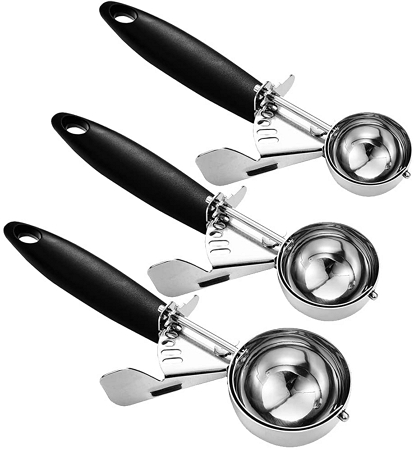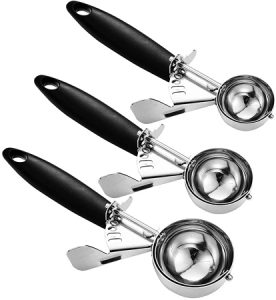 Scoop your ice cream the proper way with these stainless steel ice cream scoops that come in three different sizes.
Your friend's struggle with negotiating the ice cream with a spoon ends by giving them these as a gift.
Home cooks will also appreciate these as gifts because they can be used to scoop other ingredients, like scooping meatballs or falafels to get a uniform shape.
9. Ice Cream Bowls And Spoons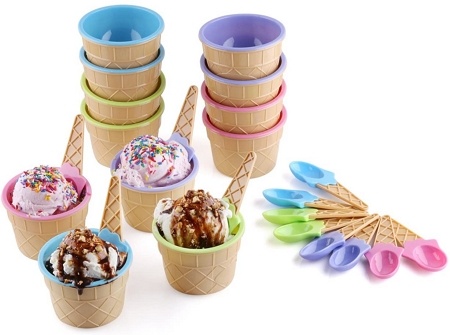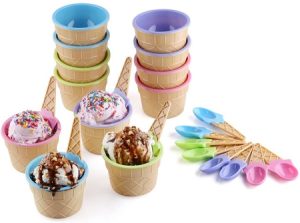 Though all ice cream enthusiasts enjoy eating ice cream, some might dislike the messiness of eating from an ice cream cone.
If that's the case, give them these ice cream bowls and spoons to enjoy their ice cream with no fuss.
10. Silicone Ice Cream Popsicle Molds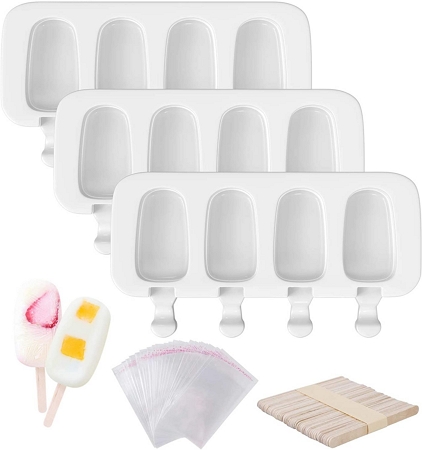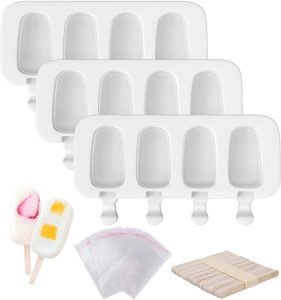 This ice cream popsicle set is a great gift for those looking to start their homemade ice cream or popsicle journey.
This set includes 3 pieces of molds, 50 popsicle sticks, and 50 pack parcel bags.
7 Gifts For Homemade Ice Cream Lovers
11. Cuisinart Ice Cream and Sorbet Maker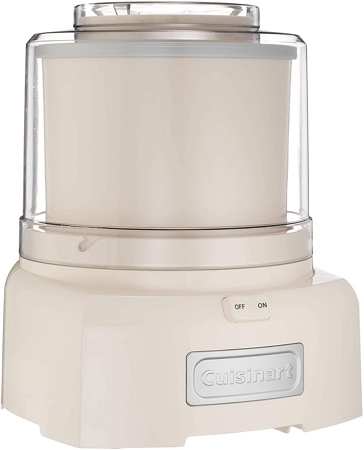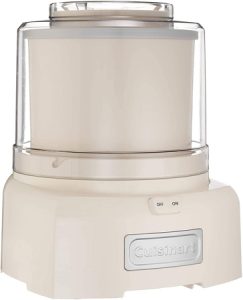 Once you've tasted the high-quality homemade ice cream, sorbet, or gelato, you can never go back.
Perhaps it was that one time when you tasted that authentic gelato that pushed you to consider making your homemade ice cream.
Well, with this ice cream and sorbet maker at home you'll have homemade ice cream at your fingertips.
12. Soft Serve Ice Cream Machine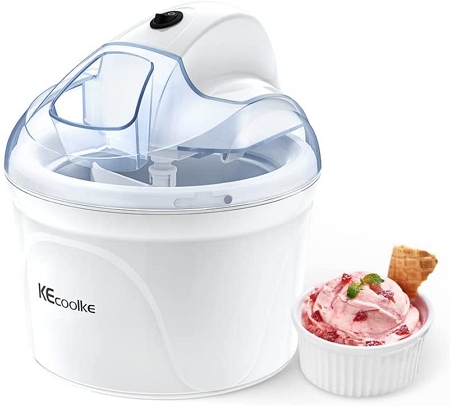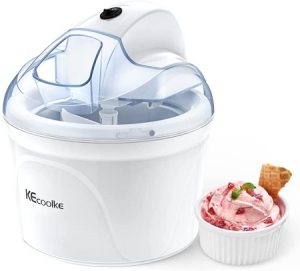 Soft serve ice cream can bring some nostalgic childhood memories. Some people simply prefer soft serve to any other type of frozen dessert.
If you know someone who does, don't hesitate to get this soft serve ice cream machine for their birthday.
13. Soft Serve Ice Cream Maker With Toppings Container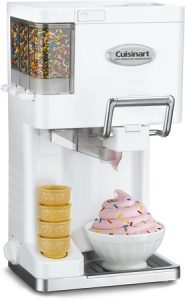 Now, if you really love soft serve ice cream with some additional toppings, this soft serve ice cream maker alternative might be for you.
It has 3 containers that you can fill with sprinkles, nut brittles, or any other topping of your choice. Maybe you can even put your breakfast cereal in those.
14. Premium 3-in-1 Ice Cream Maker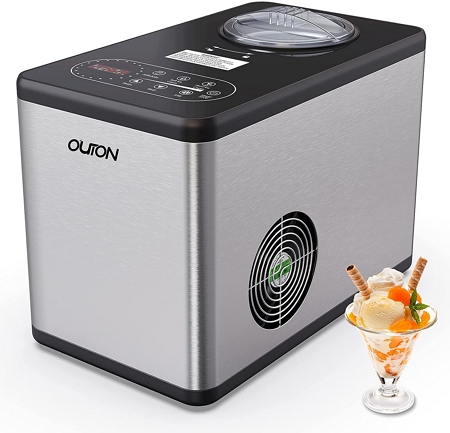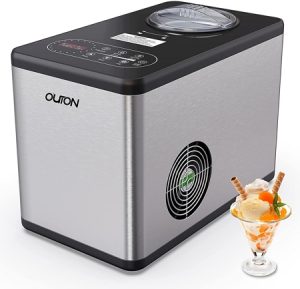 If you were to take those previous ice cream machines and combine them together, this premium 3-in-1 ice cream maker would be the result.
Do you fancy some gelato today? This machine has got your back.
Do your children prefer some sorbet or milkshake? This ice cream maker can do it.
This machine is built for those who truly consider themselves ice cream lovers.
15. Ben & Jerry's Homemade Ice Cream Book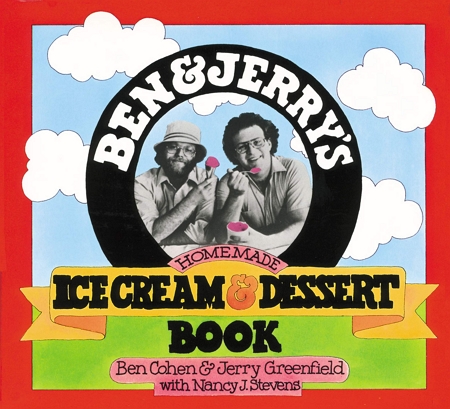 You've got all these ice cream machines, but have no clue how to start making homemade ice cream.
Luckily, your favorite ice cream vendor, the legendary Ben & Jerry's, will guide you with their ice cream expertise that's been tried and tested by millions of people.
16. Rolled Ice Cream Maker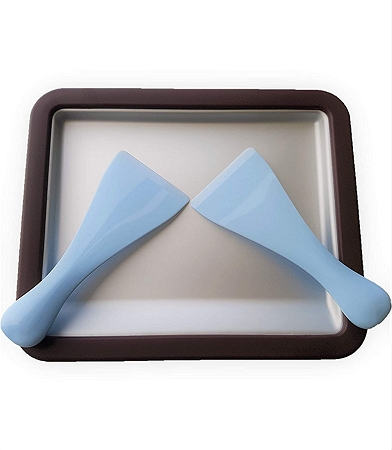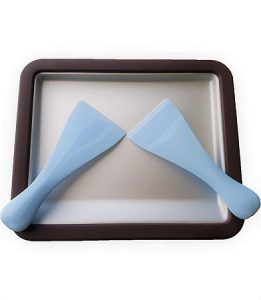 This is an interesting ice cream maker for those who are daring and want to explore other types of ice cream.
You set this rectangular sheet in the freezer for at least one day, and then take it out when you're ready to pour your ice cream mixture.
Watch as your liquid cream transforms into firm ice cream. Simply scoop it up with the spatula provided.
The interesting part about this rolled ice cream maker is that it has no electrical parts that chill your cream.
17. Freezer Ice Cream Containers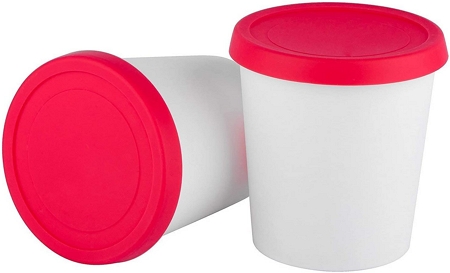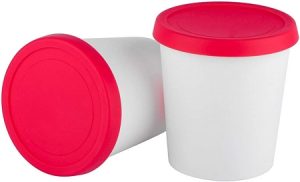 You've finally made a batch of scrumptious homemade ice cream, but you forgot to buy a container to place them in.
Here is a pair of ice cream containers that can hold just over a quart of ice cream.
6 Ice Cream Toppings
I prefer my ice cream unadulterated. But we've all got a friend who loves putting sprinkles, syrup, or marshmallows on their ice cream.
Give them one of these 6 ice cream toppings as a gift.
18. Chocolate Candy Sundae Toppings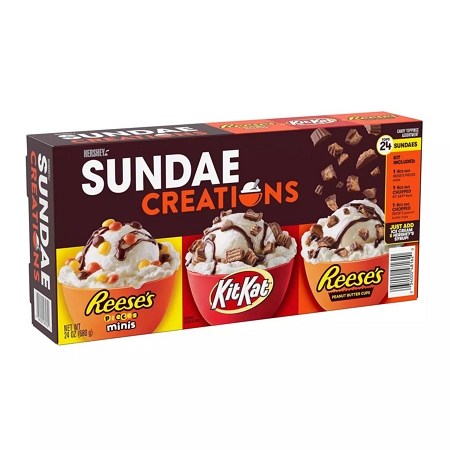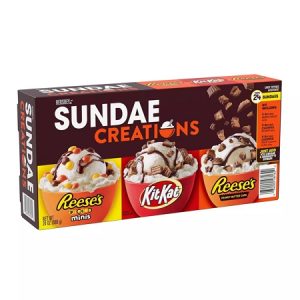 Is that vanilla ice cream lacking some chocolatey zing?
Simply sprinkle some of these Hershey's ice cream toppings for that extra crunch or chewy texture.
19. Ice Cream Party Bundle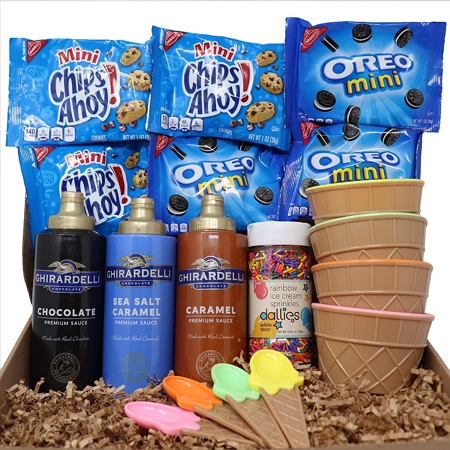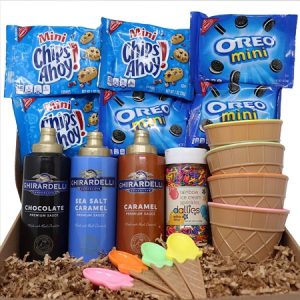 Get this toppings bundle for your next ice cream potluck event party.
It comes with deliciously sweet toppings, such as Oreos and Chocolate Chip Cookies, and premium Ghirardelli ice cream syrup, as well as several ice cream cups and spoons.
20. Rainbow And Chocolate Sprinkles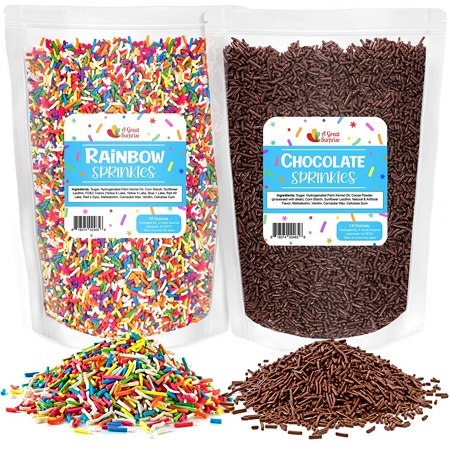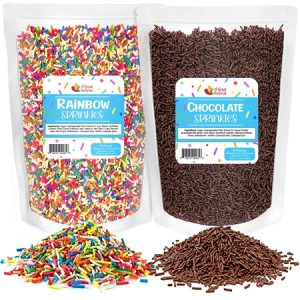 Some like to keep their toppings simple.
Try not to overwhelm your frozen dessert with these rainbow and chocolate sprinkles.
21. Almond Brittle Topping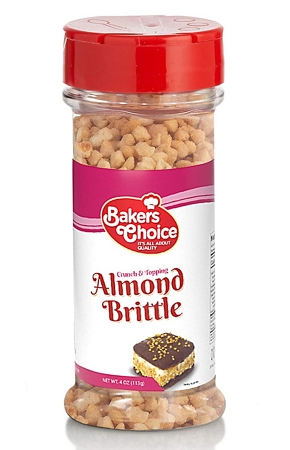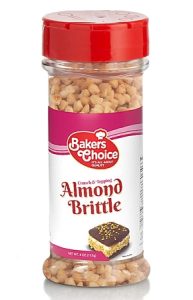 Some people might find their soft serve ice cream boring without some crunch to surprise them.
This almond brittle topping will also give a pleasurable texture to your frozen yogurt.
22. Peanut Razzle Crunch Mix Topping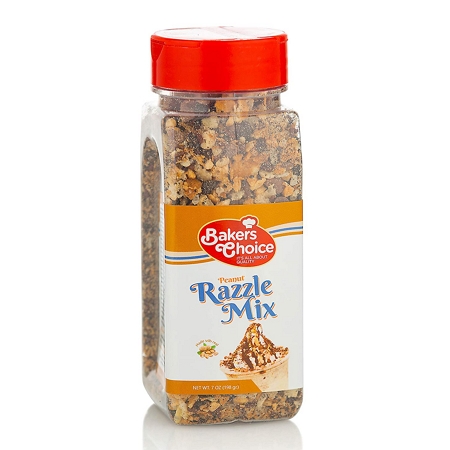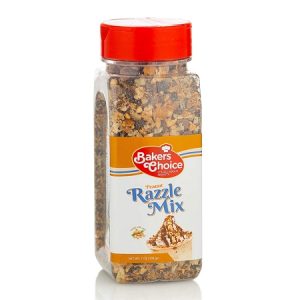 While others love to finish off their sundaes with cherries and bananas on the top, some simply enjoy some crunchy dried fruits, like this peanut razzle crunch mix.
23. Coconut Crunch Topping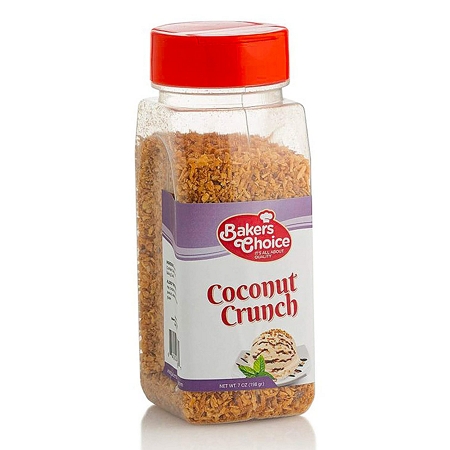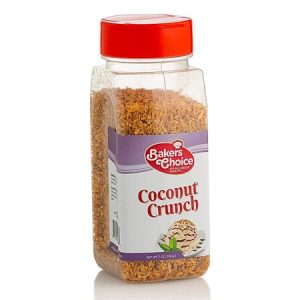 If you're feeling a little bit adventurous and would love to taste some tropical flavors, give this coconut crunch topping a try.
7 Other Gifts For Ice Cream Lovers
24. Ice Cream Truck Decor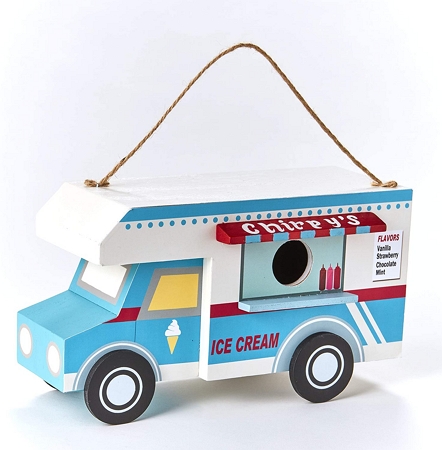 Give your friends a classic ice cream truck to place wherever they want in their house.
It can also serve as a birdhouse to spruce up your backyard or patio.
25. Ice Cream Shape Water Bottle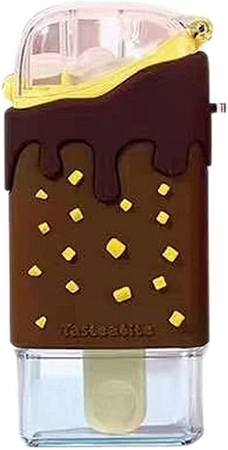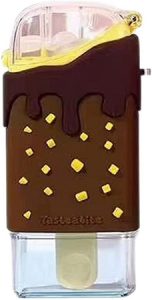 It's better to immediately drink some water to wash down that ice cream that you just ate and that may cause you cavities or a sore throat.
This water bottle with an ice cream shape has a stylish design that both ice cream enthusiasts and kids will enjoy.
26. Ice Cream Pens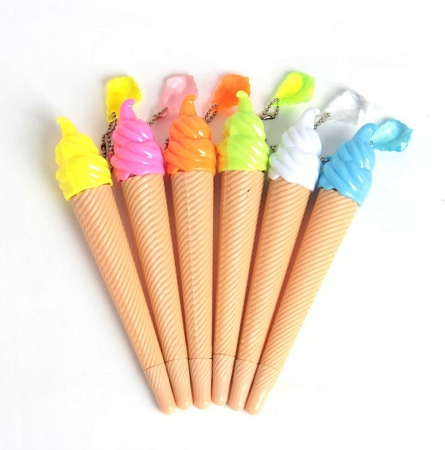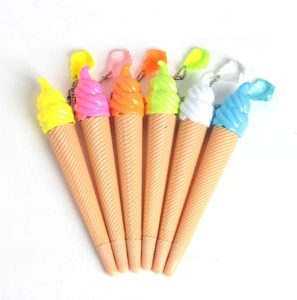 If you're planning an ice cream-themed event or birthday party for your kids, these ice cream pens are perfect to fill your goodie bags.
27. Ice Cream Parlor Decor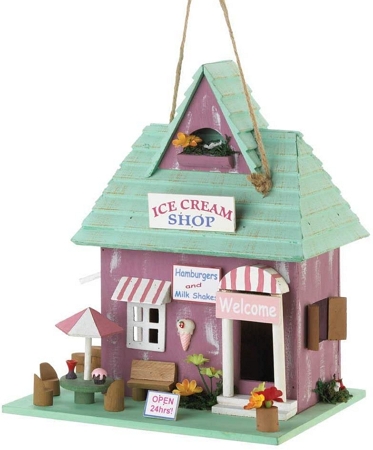 Here's another cute little decor that can change the atmosphere of your kitchen or living room.
You can use this ice cream parlor as a birdhouse on your gazebo or front porch.
28. Ice Cream USB Flash Drive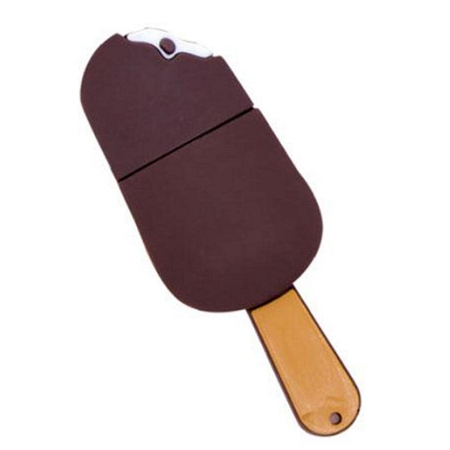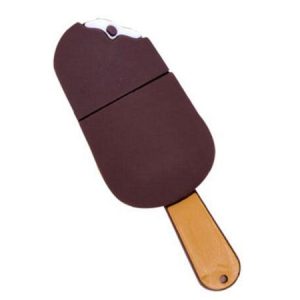 We've reached an age where we can store digital files, like photos and videos, on ice cream. An ice cream USB Flash drive that is.
This is a cute little present for those who are frequently moving files from one computer to another.
29. Ice Cream Metal Wall Light Sign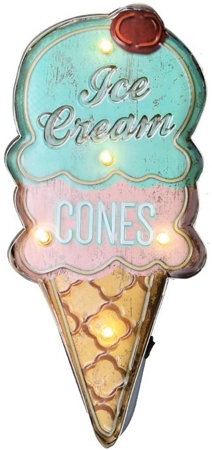 Impress your neighbors with your aesthetic tastes when they come over for dinner with this ice cream metal wall light sign.
This design screams vintage-style diner vibes.
30. Ice Cream Bandages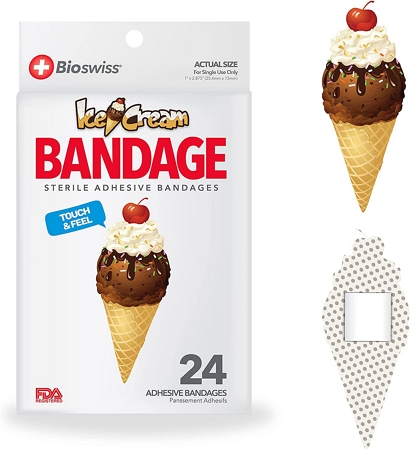 This last item on the list is simply a gag gift for your clumsy, ice cream-loving friends who, for some reason, keep getting small wounds.
Be sure to treat them with ice cream, too, after you've given them this silly gift.
Heartwarming Gifts For Ice Cream Lovers
People who love ice cream will get the most value out of these ice cream gifts. But there are plenty of other ice cream-themed gifts that will benefit even those who don't love ice cream as much as enthusiasts.
Check out our other gift ideas for any upcoming event you'll attend: