Want to impress your recipient with the coolest Big Bang Theory gifts? Here's a quick rundown of everything you need to know about the show to help you pick the best gift for the Big Banger in your life.
The Big Bang Theory is a revolutionary show that revolves around a group of scientists who are trying to navigate the world outside of a laboratory. It's a great show that keeps fans entertained with the two main protagonists' antics and educated as they learn new stuff about quantum physics.
Below are the greatest TBBT gifts, so read on!
8 Big Bang Theory Merchandise
1. The Big Bang Theory Lego Building Kit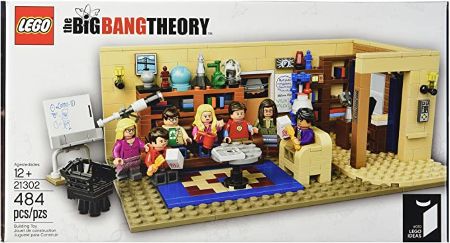 Building this Lego kit will be a piece of cake for your smart recipient. Nonetheless, it will be fun to do while binge-watching the greatest show in the universe.
It shows a cool replica of Sheldon and Leonard's living room and comes with tiny figures of Penny, Howard, Raj, and more.
2. Sheldon Funko Pop!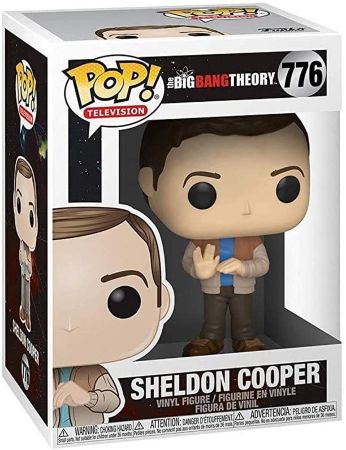 Fans of the Big Bang Theory (and Star Trek) will instantly recognize this hand gesture. Wish them a long and prosperous life with this Sheldon Funko Pop!
Other characters of the hit show also have their own figures. Here's the one for Leonard, Stuart, and Raj.
3. Bazinga! Shirt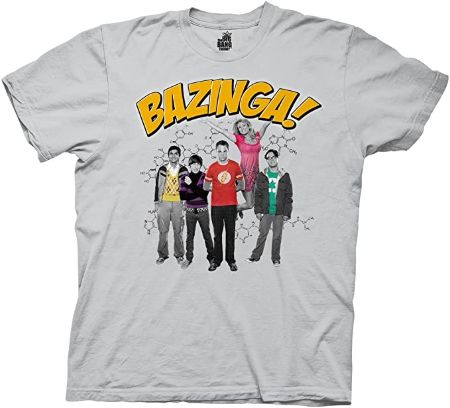 Not all superheroes wear capes. Some have gigantic brains that help make the world a better place one experiment at a time.
Give this Bazinga! shirt to the biggest Big Bang Theory fan that you know. It will make them feel like they're part of these low-key superheroes who are making a positive change in the world.
4. Friendship Algorithm T-Shirt
If you know Sheldon Cooper, him making a friendship algorithm won't surprise you at all. It's one of those things that makes him well… him.
Here's the shirt you should get for your friend who loves the show. You can even test out the algorithm if it really works!
5. Big Bang Theory Poetry Magnets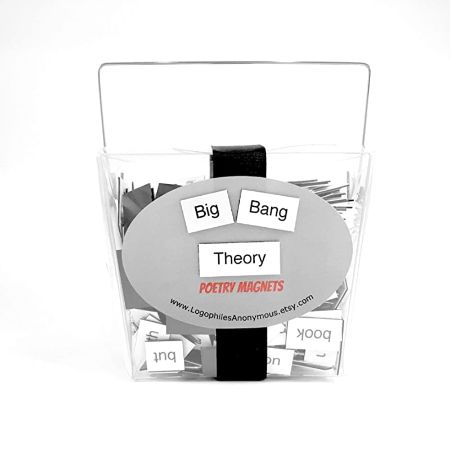 Sound like the greatest poets that ever lived with the help of these magnets. It's a nice present that will give them a break from all the science and start being creative with words.
The set includes nearly 500 magnets that will allow them to create sentences with reference to the Big Bang Theory.
6. Life-Size Cardboard Cutout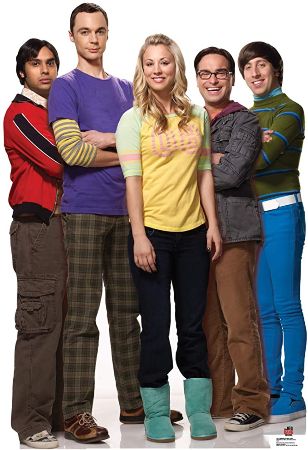 Surprise them with the biggest Big Bang Theory memorabilia to add to their collection. Now, they can take the lovable gang home which will give them a unique watching experience.
Have a soft spot for one of them? Here's a solo cardboard cutout of Amy, Bernadette, and Sheldon.
7. Young Sheldon Season 1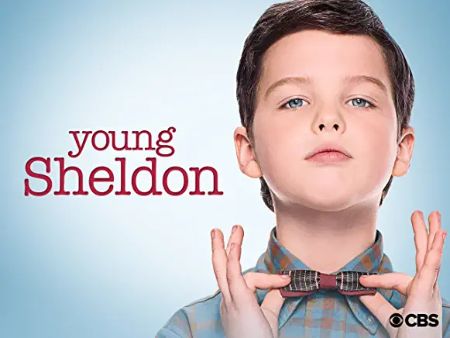 It's time to watch a new show that's equally hilarious and heartfelt if your recipient has watched (and rewatched) TBBT and has memorized all the lines of the show.
This spin-off follows a young Sheldon and his family in Medford, Texas. Your recipient will also be able to enjoy watching this with their kids which is a huge plus.
8. The Big Bang Theory: The Complete Series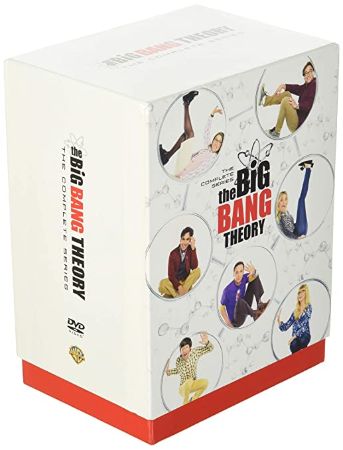 They'll be able to watch the show whenever and wherever they like through this gift. It's great for me-time and watch parties since it includes all the episodes of the series.
That's 95 hours of quantum physics fun!
17 Big Bang Theory Gifts
9. Magic Cube Tissue Box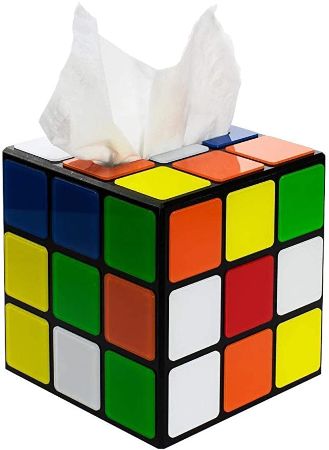 It's amazing how the creators of the show put a lot of thought and effort into every single detail in the show like this Rubix cube tissue box. That's why this will be a super cool gift for Big Bang Theory fans.
Spice up their space by adding this unique piece.
10. Periodic Table Shower Curtain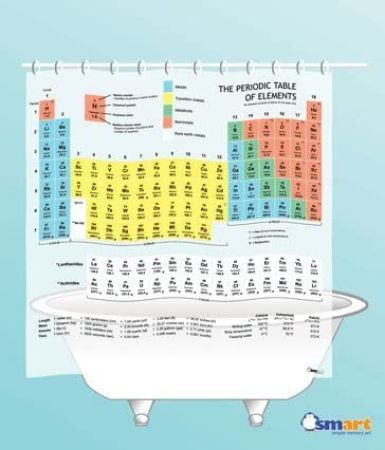 Even their bathroom should have a touch of Big Bang Theory.
This periodic table shower curtain will keep them occupied while they get ready in the morning. Kidding aside, this is a functional and cool gift for your geeky recipient.
11. "You're in My SPOT" Throw Pillow Cover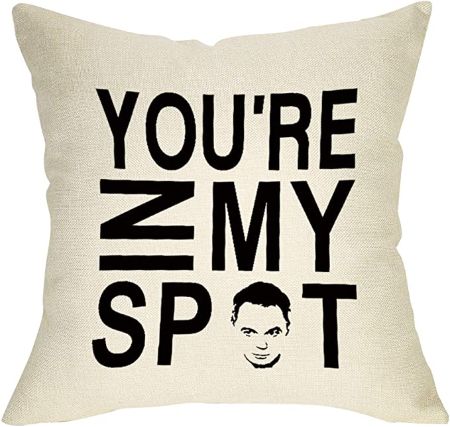 God forbid someone takes Sheldon's spot! The right side of the couch that Sheldon claims to love more than his mother.
Huge fans of the show will find this pillow cover hilarious and relatable. Plus, it will be a nice addition to their binge-watch must-haves.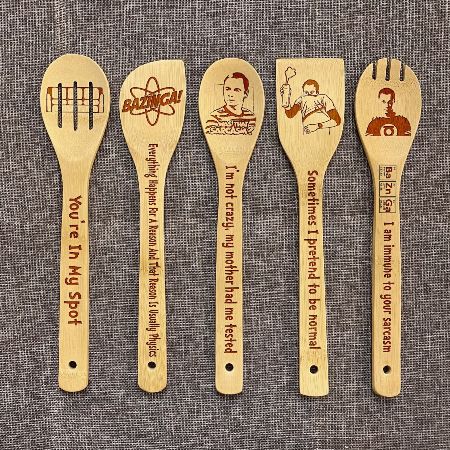 Sheldon may not excel in cooking but that doesn't mean that your recipient can't bring TBBT in their kitchen.
Impress their guests with delicious dishes made with the help of these wooden spoons. Each spoon even includes some memorable lines and pictures from the show which make them cooler.
13. Funny Coffee Mug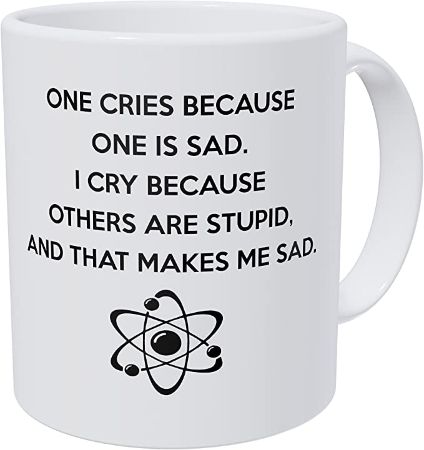 This mug will brighten up their gloomy Mondays. It's a sassy and funny gift that every fan of the show must have.
It will also be a great gift idea for a coworker who's a big fan of the Big Bang Theory.
14. "Please Do Not Disturb" Socks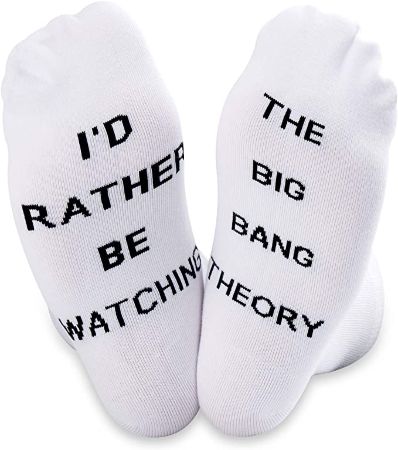 Who wouldn't want to watch the Big Bang Theory all day? Not your recipient that's for sure!
Here's a pair of socks that will be perfect for days when they want to relax and watch the best show ever. They're comfy, cozy, and funny—the complete package.
15. The Big Bang Theory Vinyl Stickers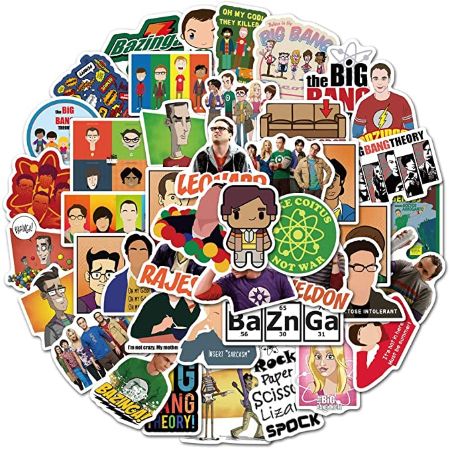 All their stuff will turn into Big Bang Theory merch with this gift. Place these stickers in their notebooks, documents, and even beakers.
Brownie points for the large number of high-quality stickers in the pack at an affordable price.
16. Fridge Magnet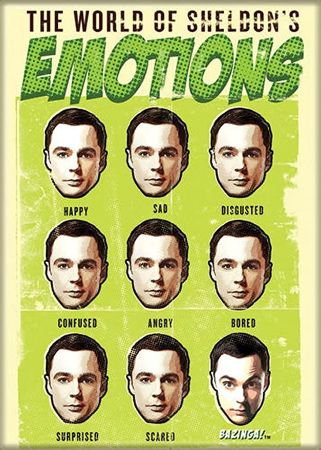 It may be hard to figure out what Sheldon is feeling because of his emotionless features but your recipient won't be able to hide their excitement upon receiving this present.
This simple magnet will bring joy into the life of your recipient in its own little way.
17. Knitted Christmas Sweater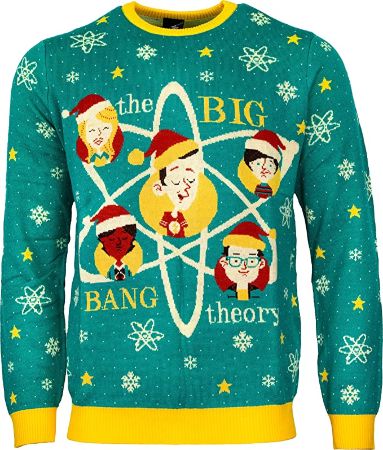 Here's an awesome Christmas gift for the huge Big Bang Theory fan in your life.
It will keep them warm while they watch the show with family and friends during the Holiday season. Plus, the print is so adorable and irresistible.
18. Bracelet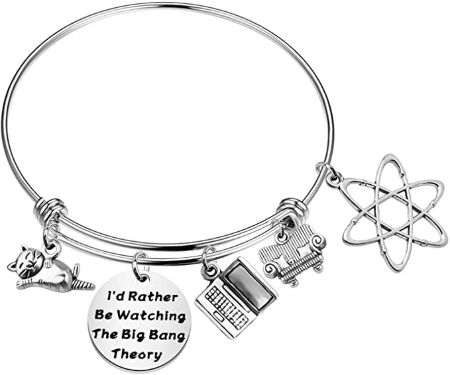 Fans of the show should also have some accessories that will showcase their love for TBBT like this beautiful bracelet. It features charms that they will instantly recognize such as the couch, laptop, and atom.
19. Keychain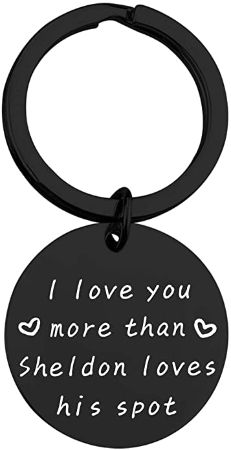 Your SO will feel super loved and special once you give them this keychain. Loving someone more than Sheldon loves his spot means that you love them more than anyone and anything else in this world. Sweet!
20. "Happy Sleepy Kitty" Throw Pillow Cover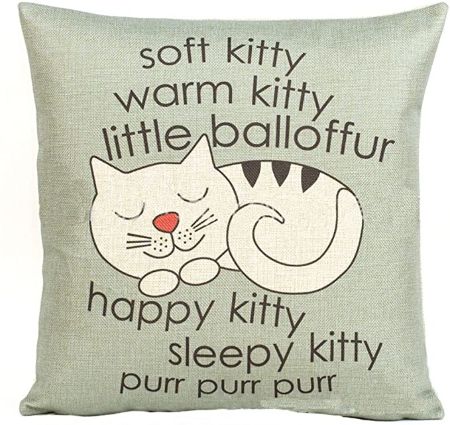 Soft Kitty is such a bop song that even if it's short, people can't help but experience LSS to it. Sing the song to them whenever they're sick, sad, or lonely through this gift.
Brownie points for the adorable kitty featured on the cover.
21. Leonard and Penny's Apartment Poster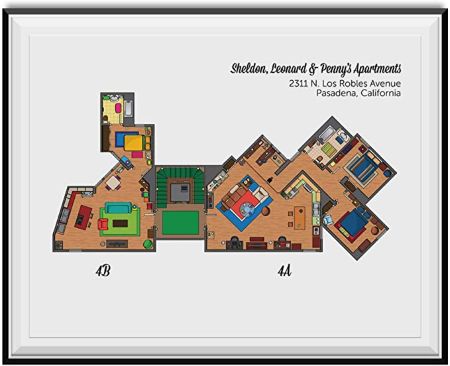 This gift will allow them to display the floor plan of the iconic apartment in their own space. This way, even if they can't live in apartment 4A or 4B, they'll still be a proud owner of a replica of it.
22. Cosmetic Bag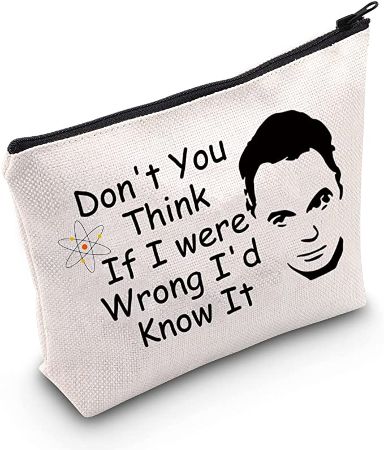 This will be an excellent present for your recipient if they're like Sheldon who can confidently answer any question you throw at them. It's also functional which makes it a great present.
23. Outer Space Socks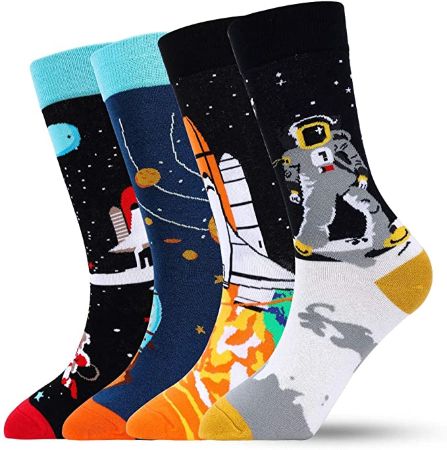 Give them these funky socks to make their outfits cooler. Pair these with their suit or lab coat to make them stand out from the crowd. Each set includes four out-of-this-world pairs of socks.
24. Big Bang Theory License Plate Frame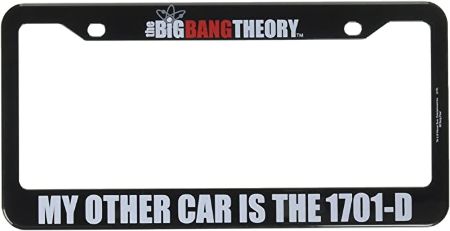 Everyone will know that there's a Big Banger in town because of this gift. This plate frame will not only show that they're a loyal fan of the TBBT but will also give protection to their plate.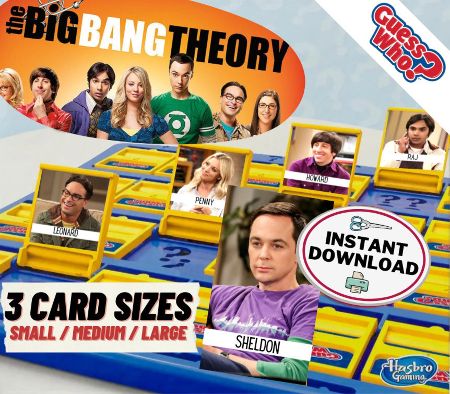 Take a break from binge-watching the show and play this card game for a fun and memorable game night.
It's available in three sizes and includes 24 characters from the hit TV show.
Big Bang Theory Gifts for the Big Banger in Your Life
There you have it! The best Big Bang Theory gifts right at your fingertips. Any fan will be delighted to receive any of these things since because they serve as reminders of their favorite show.
Find more amazing gift lists below: