The house of Hufflepuff is symbolized by the colors black and yellow and the badger. But more than that, the members of this Hogwarts House are also famous for their admirable qualities, such as patience, loyalty, and dedication.
If you're lucky enough to have a friend, partner, or child who calls themself a proud Hufflepuff, make them feel loved and special with these 30 Hufflepuff gifts.
15 Hufflepuff Gifts
1. Hufflepuff Stainless Steel Bottle

Want a foolproof present that your recipient will like and actually use daily? Get this durable water bottle.
Aside from the fancy Hufflepuff design, they'll also love how it will keep their drinks cool throughout the day. It's perfect for school, the office, or the gym.
2. Hufflepuff Faux Leather Mini Backpack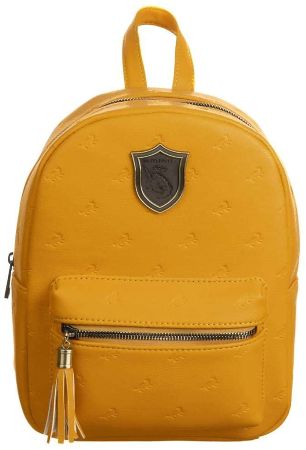 Look at this gorgeous mini backpack – any Hufflepuff will be proud to use it! It isn't flashy but will still proudly showcase their house pride for all to see.
Although it's a mini backpack, a lot of things will still fit in it.
3. Wizard Wand Makeup Brushes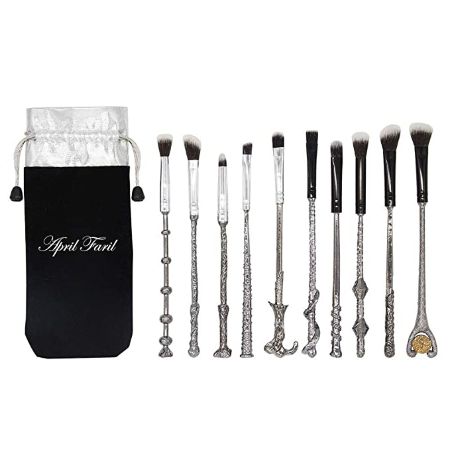 Does the Hufflepuff fan in your life express themself freely through makeup? Then this makeup brush set will be a hit!
Besides, who doesn't want to pretend their wielding a want when creating fierce looks?
4. Hinged Wallet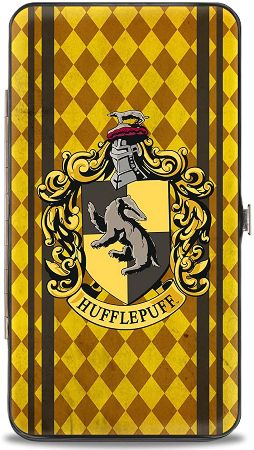 The world isn't as pure-hearted as Hufflepuffs, so it's important to get organized with a wallet to keep cash and cards safe.
Here's an awesome wallet that displays the house crest and does its job well.
5. Hufflepuff Crest Jigsaw Puzzle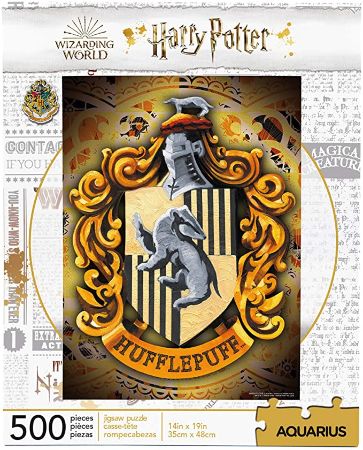 Being a Hufflepuff can be exhausting, especially when one has to be nice, loyal, and patient all the time.
Although you'll never hear a Hufflepuff complain, it's still nice to give them something t0 relax and take their mind off of things even for a while, like this jigsaw puzzle.
And don't forget to check out our post about gifts for puzzle lovers for more gift inspiration.
6. Hufflepuff Blanket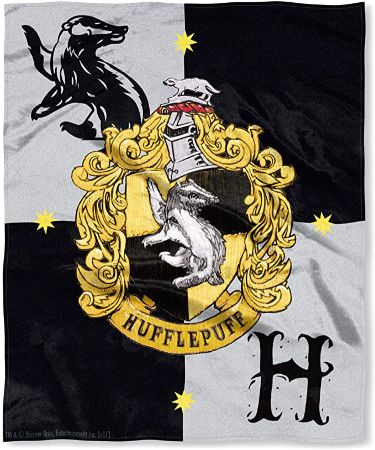 If you're looking for one of the best Hufflepuff gifts that can be enjoyed year-round, then this blanket is a great choice.
Any Potterhead will watch all the movies and read the books and fanfics on repeat cozily wrapped in this blanket.
7. Double-Sided Pillowcase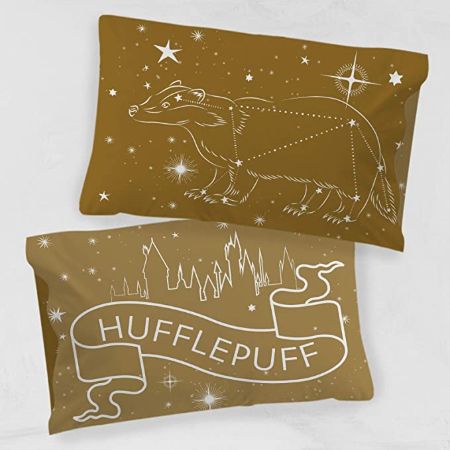 For the Hufflepuff who thinks of the wizarding world even in their sleep, this double-sided pillowcase will be a fantastic choice.
The last thing they'll see before they hit the sack is the magical Hogwarts castle and the symbol of their favorite house.
8. Hufflepuff Gift Box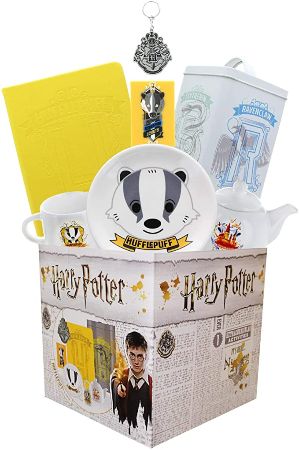 Can't decide whether to give them a mug, notebook, or keychain? Why not give them all (and more) through this all-in-one gift box?
It comes with a magnet, trinket tray, teapot, storage tin, and (of course) a gift box.
9. Reusable Tote Bag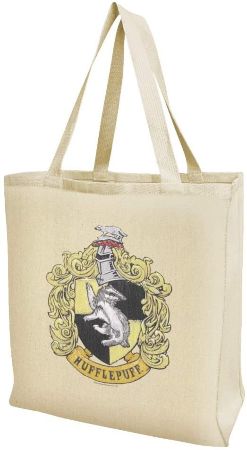 Hufflpuffs like things that are simple yet functional— like this bag. This tote bag is the perfect choice for all their volunteering, school, or shopping needs.
It also comes in two sizes that will give them the freedom to choose what will suite their needs for the day.
10. Ankle Socks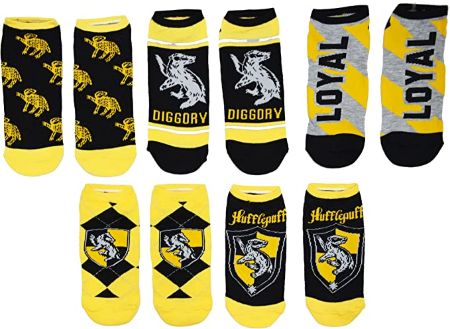 One admirable thing about Hufflepuffs is that they don't need the spotlight on them when they've done something good. They do good deeds simply because it's the right thing to do.
As one of the more modest Hufflepuff gifts, these low-key socks will be a great Christmas or birthday present.
11. Hufflepuff SuperBib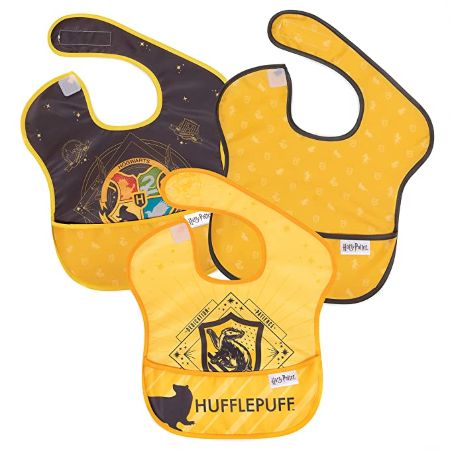 Welcome the newest and cutest member of the Hufflepuff family with these adorable bibs. Each set comes with three bibs and is suitable for little Hufflepuffs aged six to 24 months.
12. Hufflepuff Christmas Stocking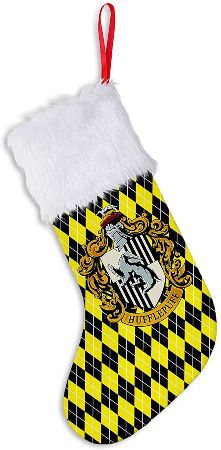 Even if they won't be able to experience the Christmas season the Hogwarts way, this stocking will still make them feel the magical season of giving.
Get a stocking for the whole family! Here's are stocking options for Gryffindor and Slytherin as well.
13. Hufflepuff Ornament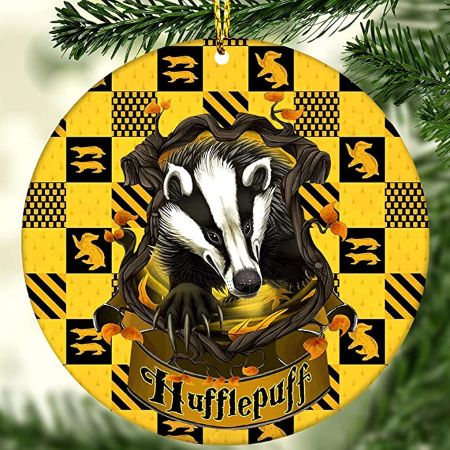 The tree won't be complete without a Harry Potter ornament on it, and this Hufflepuff ornament is at the top of the list for being the coolest.
It's made of high-quality acrylic, so it's sure to be a part of the Christmas tree for years to come.
14. Bookmark
For the Hufflepuff bookworm in your life, this bookmark will be a treat. It will be a good tool to have while they read the adventures of Harry Potter for the nth time.
15. Cat Collar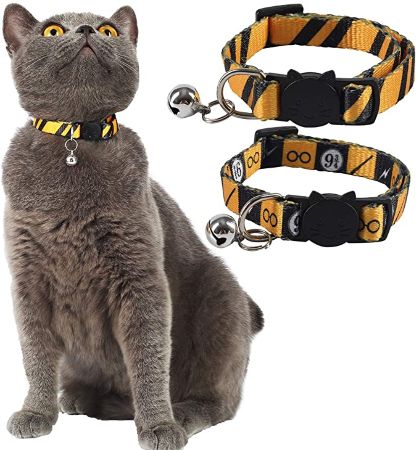 Let their fur baby feel like a true Hufflepuff with this cute cat collar.
Even though this gift is technically for their cat, your recipient will still love it.
Get more magical Harry Potter gift ideas here that will delight the Potterhead in your life.
12 Hufflepuff Merch Gifts
16. Harry Potter Box Set: Hufflepuff Edition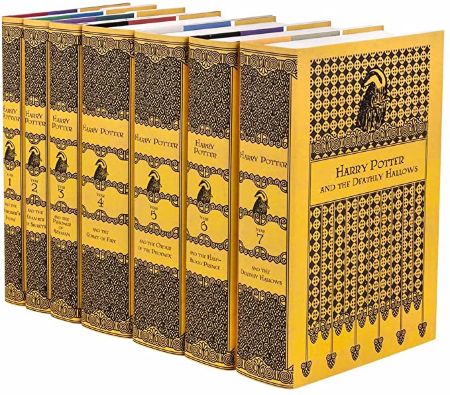 If they think the Harry Potter book series can't get any better, this Hufflepuff edition will prove them wrong.
The unique yellow cover with the house's symbol, the badger, gives a whole new look to the books while still staying true to the classic story of The Boy Who Lived.
17. Hufflepuff Smartwatch Band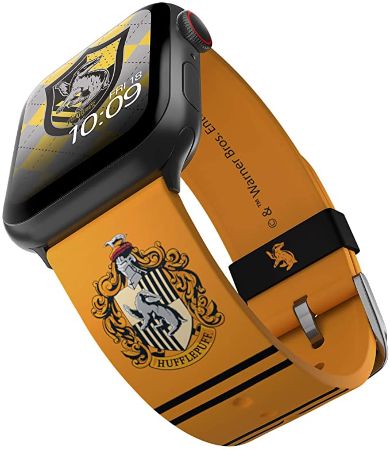 Bedazzle their smartwatch with this chic band that will forget about their old, basic bands.
This one is compatible with the Apple Watch Series 1 – 7.
18. Hufflepuff Pendant Necklace
This may not be the time-turner necklace, but it sure is pretty cool (if not cooler). It features a crescent moon and the Hufflepuff Badger.
It's the perfect choice if you want a more thoughtful present since it's specially handmade.
19. Hufflepuff Lunch Bag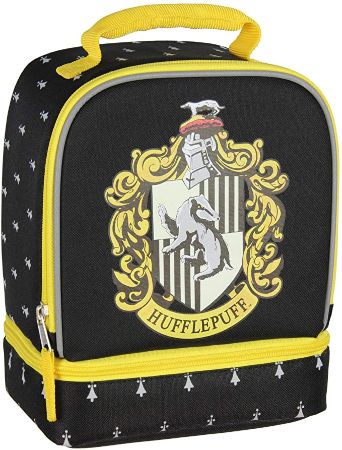 Pack their favorite meals in this cute Hufflepuff lunch bag.
The inside of this lunch bag is fully insulated so your recipient will get to enjoy their food while it's still hot.
20. Hufflepuff Foil Tumbler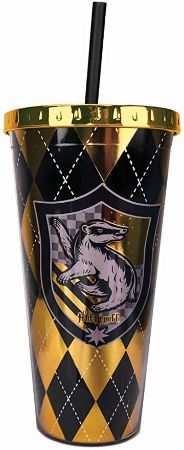 They may have all the Hufflepuff merch the franchise has to offer, but you can't go wrong with an extra tumbler.
It will be useful for their daily activities and will let them save the environment one strawless (plastic straw, that is) drink at a time.
21. Outdoor Flag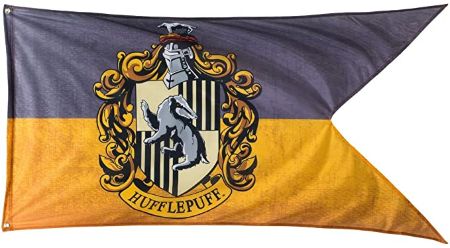 Make their house one of the coolest in the neighborhood by giving them this epic Hufflepuff flag.
It's the perfect flag to display their yellow and black pride since it's easy to hang and can withstand harsh outdoor elements.
22. Hufflepuff Kids Robe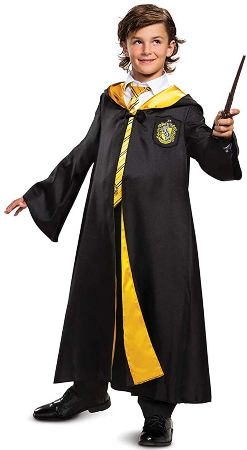 This Hufflepuff robe will make them feel like a witch or wizard who's studying at the coolest school, Hogwarts.
Whether it's for Halloween or a costume party, this will help them get into character.
23. Hufflepuff Baby Pajamas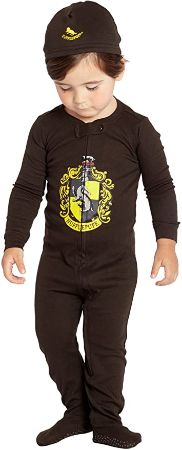 I don't know about you, but these are the cutest Hufflepuff baby pajamas I've ever seen.
This onesie even comes with a beanie hat for guaranteed cuteness overload.
24. Kids Team Seeker T-Shirt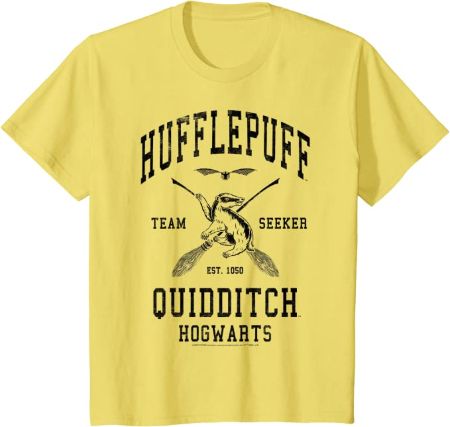 For an outfit that's more appropriate for daily use, this shirt will be an excellent choice.
It still features the Hufflepuff colors and logo and is comfy enough to wear every day.
25. Tween Hufflepuff Costume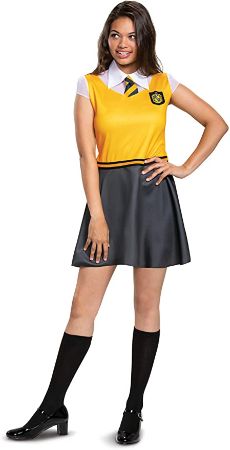 Does your tween want to show off her Hufflepuff side, but isn't a fan of the famous Hogwarts robe? Get this cute costume for her instead!
This getup resembles a Hogwarts uniform with its yellow top and black skirt. Just add this wand and she'll pass as a studious witch from Hogwarts.
26. Hoodie Sweatshirt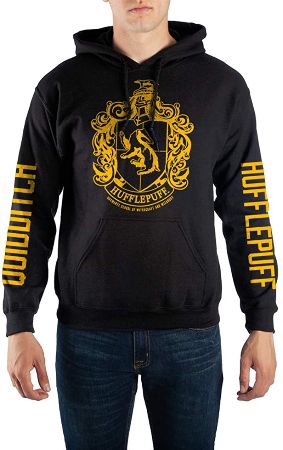 For your macho recipient who is proud to be a Hufflepuff, this hoodie will be the best gift for him.
It features a nice mixture of style and modernity without losing the essence of being a Hufflepuff.
27. Reversible Knit Scarf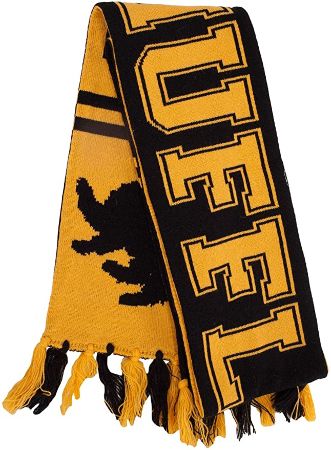 Winter will become their favorite season when they can finally use this amazing reversible scarf. Regardless of the clothes they choose to pair it with, this scarf will instantly make their outfit a perfect ten.
3 Bonus Hufflepuff Accessories
28. Hufflepuff Striped Tie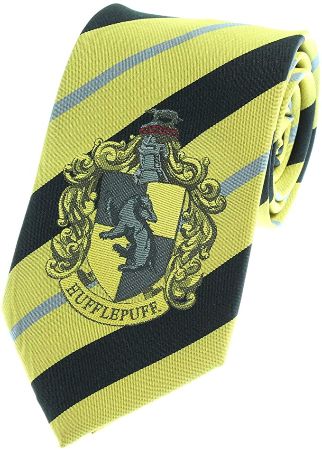 Stand out from the crowd by adding flare to their suits with this Hufflepuff tie.
It's cute, unique, and an awesome status symbol.
29. Hair Bow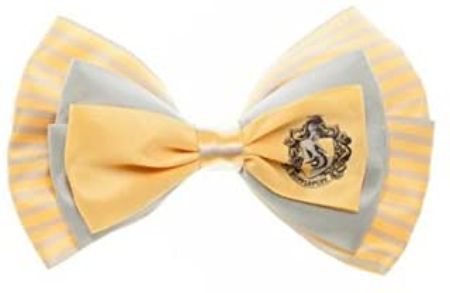 Your recipient will love how cute and dainty this hair bow is.
A perfect accessory for the loyal and gentle Hufflepuff in your life.
30. Hufflepuff Bracelet Set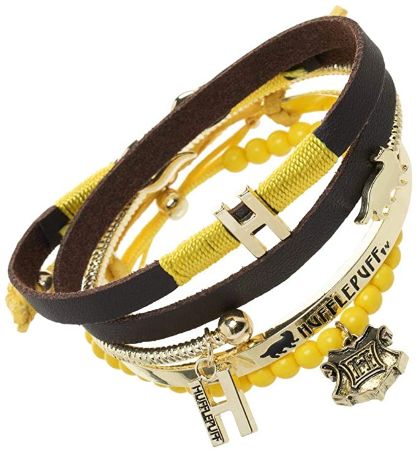 This is a great gift choice for the Hufflepuff in your life since they'll get not one, but four bracelets in a single gift.
These bracelets are also pretty, so any Hufflepuff will love them.
Let's Hear It for the Purest House – Hufflepuff!
A lot of people want to be associated with the other houses like Gryffindor, Slytherin, or Ravenclaw. But I personally think being a Hufflepuff is great!
Hufflepuffs are the nicest witches and wizards and they're the ones who make the world a better and kinder place. You will certainly brighten their day with any one of these Hufflepuff gifts.
Find more gift ideas that are perfect for any occasion below:
Do you think you've got what it takes to be a Hufflepuff? Which Hufflepuff do you associate yourself with the most? Share your thoughts in the comments below.