It's not difficult to understand why many people love gin and these gifts for gin lovers will brighten up anyone's day.
Gin is a popular drink choice for countless summer cocktails because of its invigorating pine-like taste which is followed by a refreshing bitterness.
Even without the addition of any fruity flavorings, this clear liquor is still an enjoyable drink for many people, as demonstrated by the classic drink gin and tonic that remains popular with its thirst-quenching effervescence.
Here are 25 refreshing gifts for gin lovers who are obsessed with this drink more than any other type of liquor.
10 Gifts for Gin Drinkers
1. Gin-Themed Coasters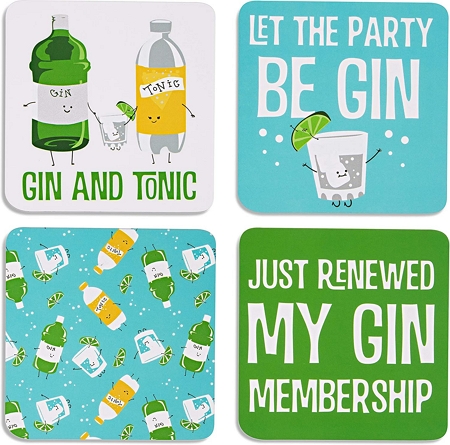 Here are some cute little coasters that any gin lover will find adorable. Each cork coaster has its own cute theme.
While gin is transparent and doesn't leave an awful stain, these gin-themed coasters will still be useful for keeping condensation rings off the table.
2. Bartender Portable Kit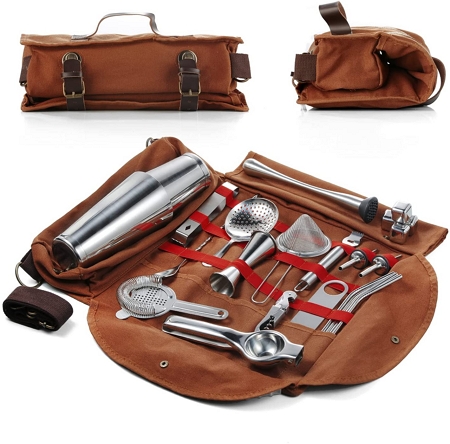 Here's another perfect gift for gin lovers who repeatedly move from one place to another. Your recipient will have no trouble making their favorite cocktail on the go, assuming they have the mixology knowledge to concoct it.
The classy canvas bag conceals 25 tools and accessories, which include a lemon squeezer and peeler, a bottle opener, mixing spoons, and much more to make the most exquisite cocktail anywhere.
3. DIY Gin Cocktail Kit with 12 Aromatics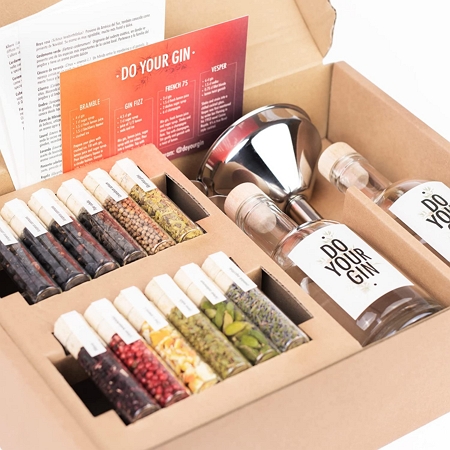 I have respect for those who love to drink straight gin. But for those who love fruity aromas with their gin, this is the perfect cocktail set.
The variety of berries and aromatics in the set is great for those who are still unsure about their cocktail preference and dare to explore. The kit contains 12 botanicals that will spice up your recipient's mixing experience, plus 3 bottles to put their exciting concoctions.
4. Balloon Gin Glasses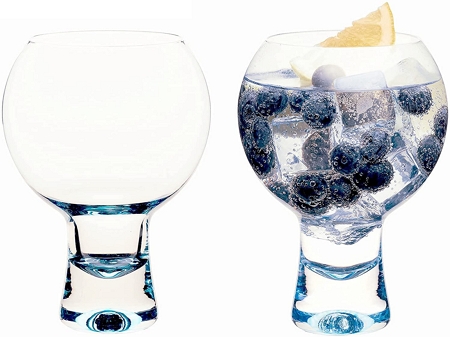 Some people don't care what type of glass they drink their gin from, as long as they get to enjoy their favorite beverage. But the right type of drinking glass could be the different between a wonderful experience or a bad one for a connoisseur.
Deliver the best possible experience to your recipient by expanding their drinking glass options with this balloon gin glass. The narrowing shape of this glass allows the freshness and aroma to be concentrated, providing the ultimate cocktail experience.
5. Martini Glasses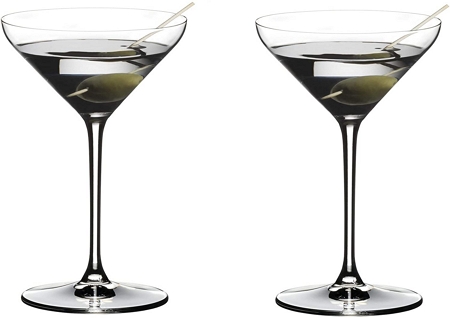 We've all seen these in high social gatherings and in James Bond movies. Allow your recipient to get a luxurious hotel experience by giving them these martini glasses.
6. Gin-Themed Measuring Glass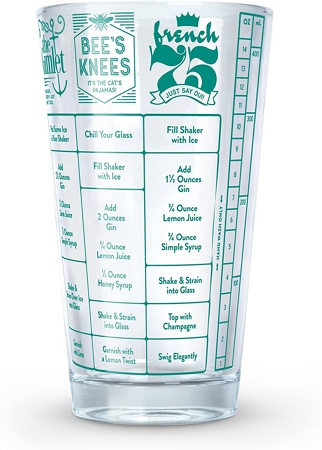 It's not the cocktail your recipient has always enjoyed until they get the accurate measurement. This cool glass with a measurement design will allow your recipient to measure how strong, citrusy, or sweet they want their beverage to be.
Written on the glass are 7 gin cocktail options that your recipient can experiment with, ranging from fancy martinis to the classic gin and tonic.
7. Lowball Gin Glass "Let The Good Times Be Gin"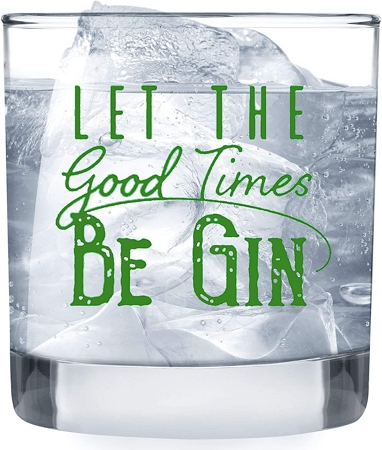 Gins in the US are at least 40% alcohol by volume (ABV). That means that it's a strong liquor that will give any drinker a good buzz after a couple of sips. That's when the good times begin, which are accurately printed on this novelty glass.
Gin lovers will appreciate the wordplay contained in this sparkling glass, especially when it's filled with their favorite alcoholic beverage.
8. Glass Decanter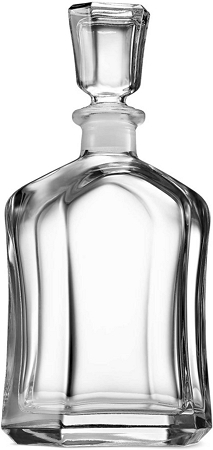 While wine and other liquors are the drinks often put in decanters, it wouldn't be unusual for gin enthusiasts to put gin inside a lavish-looking decanter like this, especially when they're looking to impress their guests.
Since it's transparent, gin is best to put in a container that is free of engravings to add beauty to the refracted light that passes through.
9. Elk Decanter Tag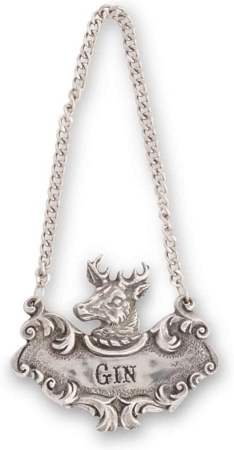 Gin aficionados who happen to be enthused about other types of liquor will benefit from this decanter tag that will quickly allow them to distinguish between gin, vodka, and just plain water.
The pewter material coupled with the elk design will add a majestic feel to their liquor tray.
10. Ritual Zero Proof Gin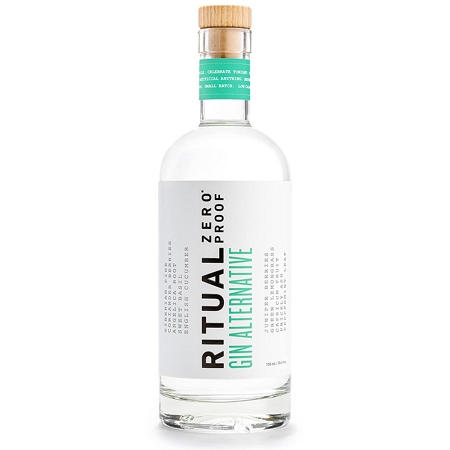 For those who love gin too much but have to lessen their alcohol intake to prepare for upcoming holiday indulgences, this alcohol-free gin alternative is worth a shot.
While it doesn't have the burning feel and numbing sensation of alcohol, the pine-like taste of gin is still present, which is what most gin devotees are looking for.
6 Gift Ideas for Gin Lovers
11. Gin: A Global History by Lesley Solmonson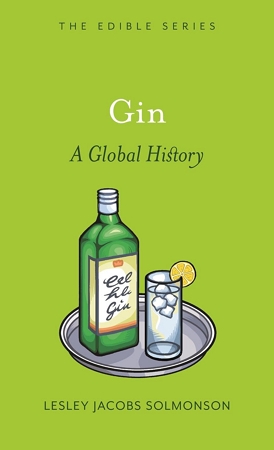 Does your gin fan recipient know that the liquor had medicinal origins back in the 16th century? That's right, it was paired with tonic water to cure malaria.
Lesley Solmonson dives deep into the liquor's history, tracing it back from its murky Arab origins and detailing the process of how it became the popular drink it is now.
12. Gin: Shake, Muddle, Stir by Dan Jones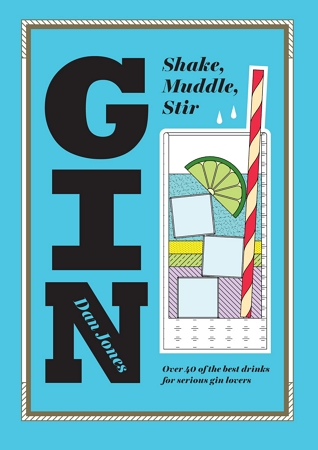 Gin lovers, whether they're new converts or gin veterans, will undoubtedly pick up new tips and tricks on making gin cocktails from this book written by Dan Jones.
With over 40 recipes to learn from, our recipient will elevate their mixology skills beyond your traditional gin drinks.
13. Gin & Tonic Metal Poster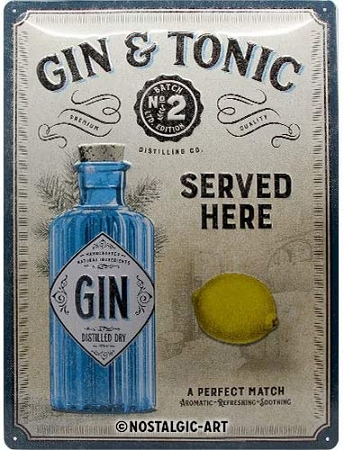 Here's a great gin poster to spruce up your recipient's mini-bar. This metal poster already has drilled holes so they'll have no trouble nailing this to the wall.
The vintage aesthetics will also give the room the ultimate retro appeal.
14. Gin & Tonic Cologne Spray for Her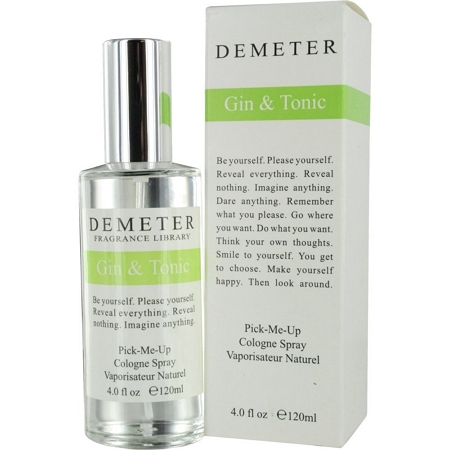 Can't blame those who love the scent of gin and tonic. Here's a sweet cologne gift for her, whether you're the one who loves the intoxicating scent of gin and tonic or she just can't get enough of those gin cocktails.
15. Abercrombie & Fitch Perfume for Him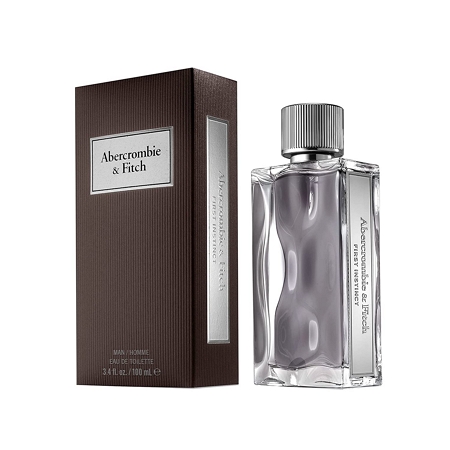 Here's another perfume with gin and tonic notes for him. The strong fragrance of gin is somehow masked and complements well the notes of exotic fruit and citrus, aromas that are usually associated with gin cocktails.
Anyone who catches a whiff of this fresh scent will be left wanting more.
16. Gin & Tonic Scented Soy Wax Candle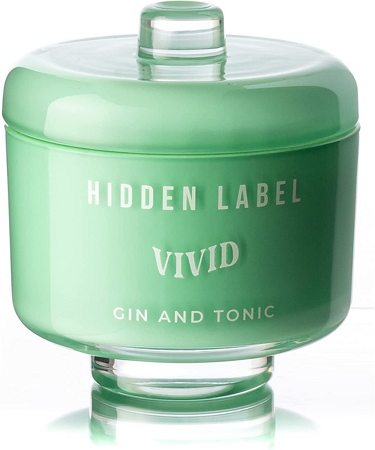 Gin fans would love nothing more than a relaxing evening taking a hot shower and smelling the refreshing scent of gin and tonic from this soy candle that's filling the room.
The candle contains two wicks and will burn for a healthy 35 hours, enough time to rejuvenate your recipient and allow them to reset.
9 Gin-Related Gift Ideas
17. Gin Novelty Socks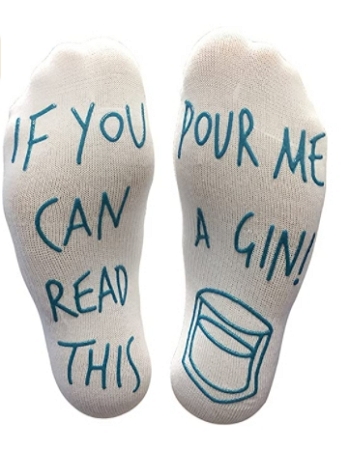 Be prepared when you get this pair of novelty socks for your partner because once they have these they'll subtly demand a glass of gin and tonic whenever they feel like it.
18. "The Ginfather" T-Shirt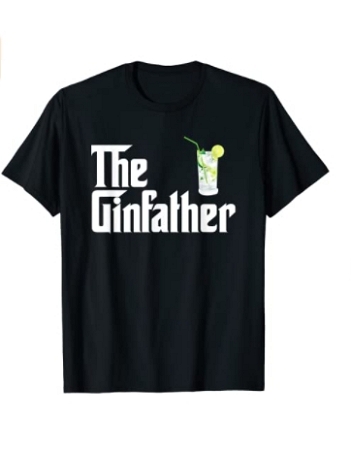 The ultimate gin drinker deserves the title of the "Ginfather", perfect for the family man who has a deep connection with gin. Anyone who wears will no doubt mean business and is sure to order a gin drink at the bar.
19. "Gym & Tonic" Tee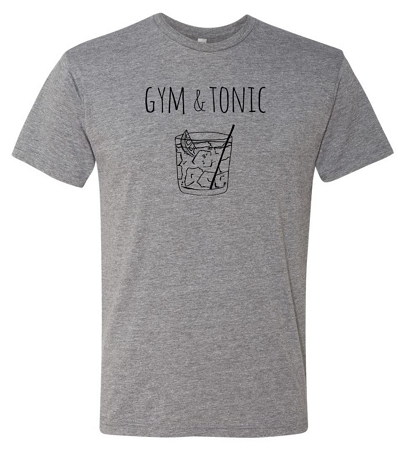 Here's another tee that's more appropriate for those gym-goers who enjoy gin more than beer.
Choosing gin over beer is a smart choice when trying to cut down on the calories and avoiding that beer belly.
20. Gin and Tonic with Lime Pillow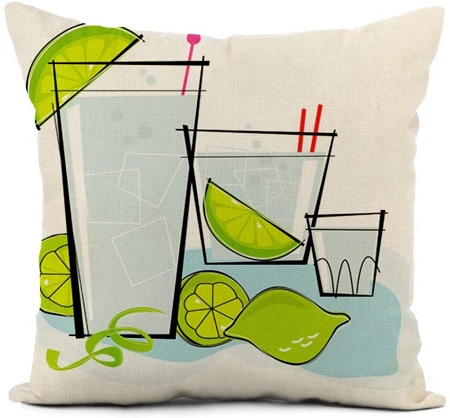 Let your recipient plant their face in this gin and tonic pillow after a night of drinking gin and cocktail.
Gin has no color, and yet those who adore gin will recognize the familiar lime that's almost always in gin drinks.
21. Towel with Gin Infographic Imprint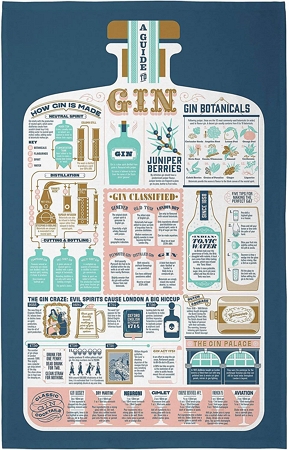 Here's a fun novelty towel gift with an infographic about gin for your gin lover recipient. Admittedly, I've learned more about gin in this single towel than from reading articles about gin.
This towel amazingly condenses the history of gin, botanicals that pair well with it, the lengthy distillation process, and other little bits of trivia that I'm sure any gin admirer will find interesting.
22. "Keep Your Gin Up" Towel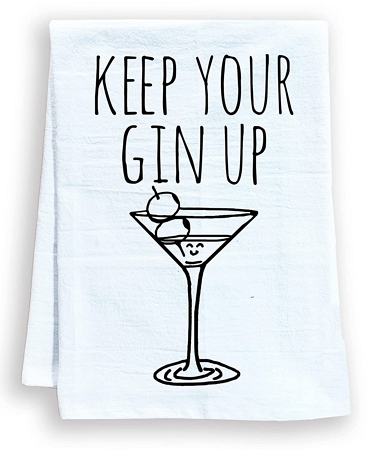 When life gives you lemons, add them to your gin, and keep your "gin" up. These are the only two sayings that a hardcore gin should always keep in mind when a rare opportunity shows up and when life brings them down.
Gin drinkers who've been through a lot will appreciate this small but thoughtful present.
23. Gin & Tonic Cocktail Kit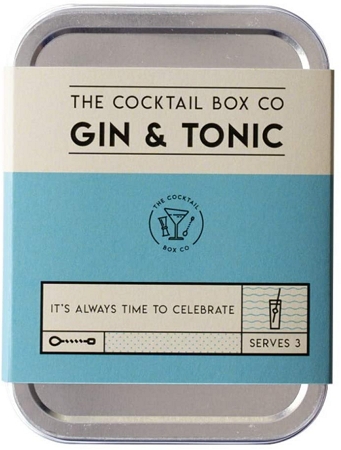 Wherever they may go, your recipient can satisfy their gin and tonic craving with this compact gin & tonic cocktail kit. It's a small kit that can fit in any bag, perfect for people who travel a lot.
While it might not be the real thing, they'll still feel refreshed with the drink made with this cocktail kit since it contains all the ingredients and tools needed to recreate the flavors they've been longing for.
24. Cute Gin & Tonic Mug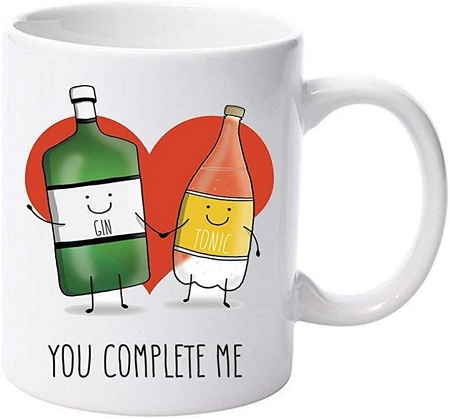 The taste of gin and tonic are truly inseparable, just like you and your recipient. Make a romantic gesture and show your appreciation for them by giving them this gin and tonic mug.
25. The Gin Board Game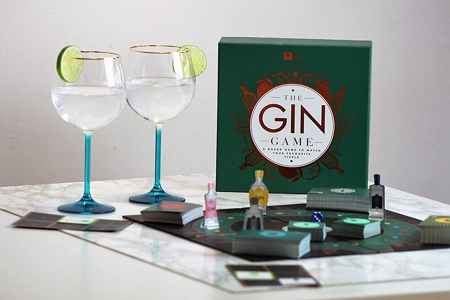 Test your recipient's gin knowledge of the alcoholic beverage by giving them this gin board game, which contains over 200 quiz questions about gin's history and mixology.
Each correct answer will be rewarded with an ingredient card that the players need to collect to win the game. Drinking is, of course, optional when it comes to this game, but it wouldn't be fun for gin enthusiasts to play without a glass of gin.
Gifts for Every Gin Lover!
Whether your recipient prefers drinking straight gin or gin cocktail, shaken or stirred, you'll find something that any gin lover will appreciate.
Looking for more gift lists? Here are some that might interest you: