Surprise the fanatic in your life with these 26 useful and fun gifts for Peloton lovers.
Peloton has revolutionized fitness. Having a healthier and more active lifestyle is easier to achieve thanks to this bicycle.
More and more people are getting hooked on Peloton since it's convenient. People can easily squeeze in a quick ride into their busy day. It's like having their very own cycling studio at home.
8 Gifts for Peloton Lovers
1. "Coffee. Peloton. Wine. Repeat." Shirt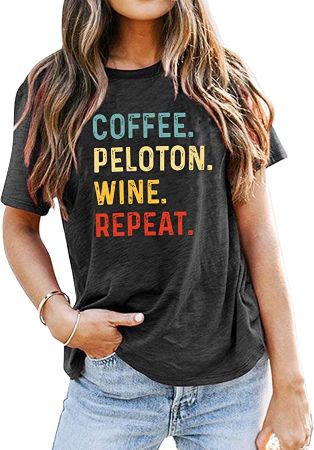 Do you ever wonder how Peloton addicts achieve their impressive physique? This shirt reveals the secret: it's all about coffee, Peloton, wine, and repeating the process everyday!
Kidding aside, your recipient will love to wear this while drinking coffee or wine, or working out with Peloton.
2. "Cycling Heartbeat" T-Shirt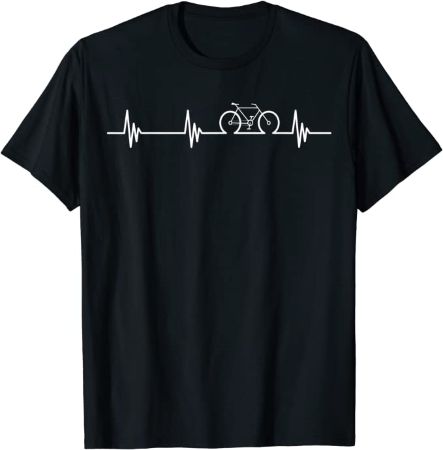 For Peloton fans, Peloton isn't just a piece of equipment, it's also a lifestyle.
Every session will get their hearts pumping, adrenaline high, and the rewarding feeling after a workout that makes them want to do it all over again.
3. "Biker Gang" Tank Top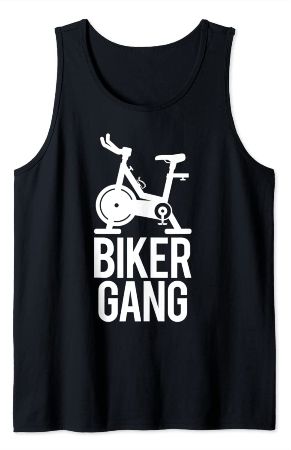 Owning a Peloton guarantees a membership to the coolest biker gang in town. Proudly show that they're part of the cool kids club with this shirt.
Plus, the fabric of this shirt is breathable, which makes it perfect for workouts.
4. Peloton Fan Coffee Mug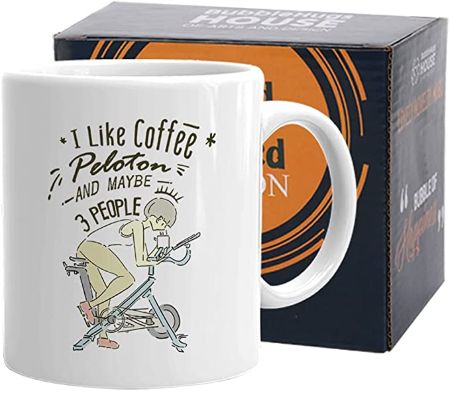 What else does a Peloton fans love the most in the world aside from a great workout session? Coffee.
They'll love using this mug at the start of each day since it features two of their favorite things: Peleton and coffee.
5. Sports Earbuds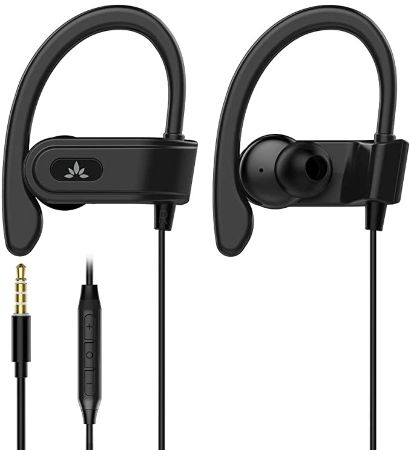 Peloton offers a lot of exercise tutorials for running, meditation, and cycling. These earbuds will be perfect because they have an ear hook that prevents them from falling, even with excessive movement.
Waiting for an important call? These earphones also have a microphone, so they work well for both exercising and personal use!
6. Shower Steamers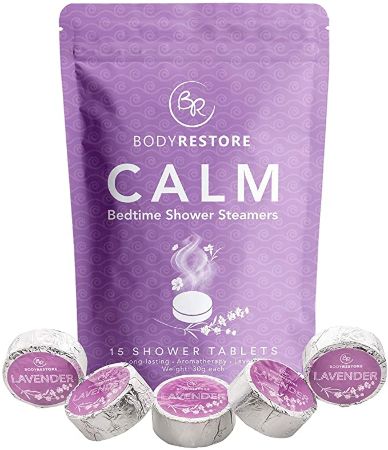 Reward your recipient after an intense Peloton workout session with these refreshing shower steamers. Just add one to the shower to effectively wash away stress and fatigue.
Brownie points for the heavenly scent!
7. Bicycle Pasta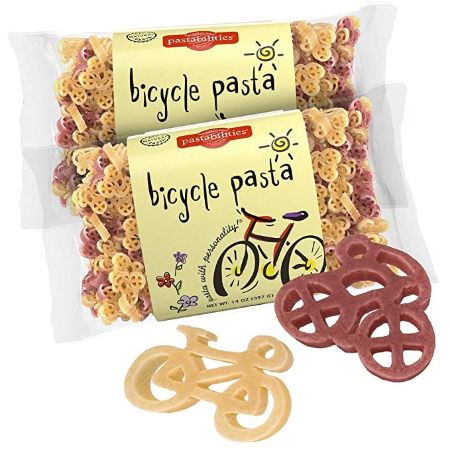 Give this bicycle pasta to the Peloton fanatic in your life. The noodles are made with durum wheat and vegetable powder, and are cut for the perfect bite-size.
8. Bike Bottle Opener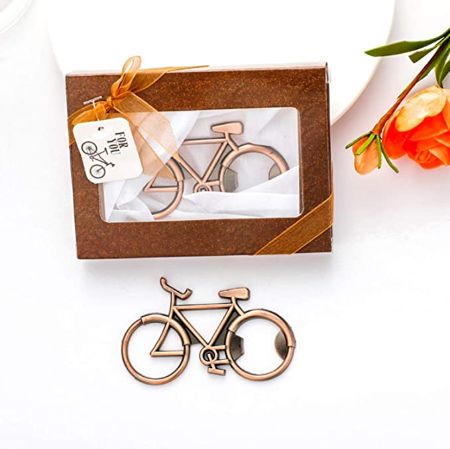 Going to the housewarming party of the biggest Peloton lover in your life? Here's a thoughtful and affordable gift they'll cherish.
This bottle opener is functional but can also be used as decor. The item includes a pretty gift box, so all you have to do is write a short note and it's good to go!
13 Peloton Essentials
9. Men's Bicycle Shorts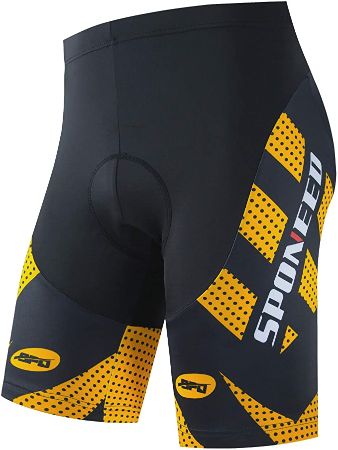 Add these stylish pants to their collection of workout clothes. They'll need all the bicycle shorts they can get, especially if they're really committed to Peloton.
These are specifically made for cycling with 4D gel pads and breathable inseams. Choose from nine neon colors available.
10. Women's Bike Shorts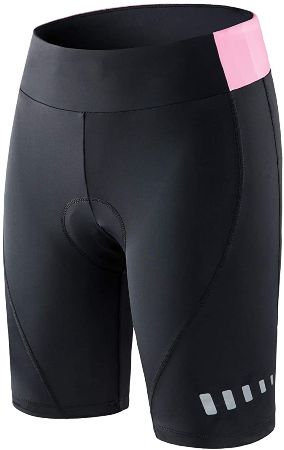 This is one of those gifts for Peloton Lovers that will make them look fashionable and comfortable at the same time while working out, these bike shorts will be a win-win present!
These feature a quick-dry fabric that will be useful during intense workouts. She'll be confident in all the movements while wearing these shorts.
11. Athletic Sport Socks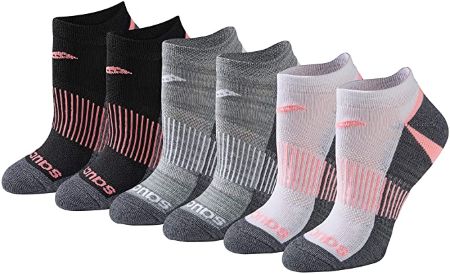 Athletic sports socks are different from ordinary ones. They have thicker cushions for added comfort and are more breathable because of the special fabric used.
Get this pack of socks that will keep up with intense workouts for the Peloton fan in your life.
12. Men's Sweatband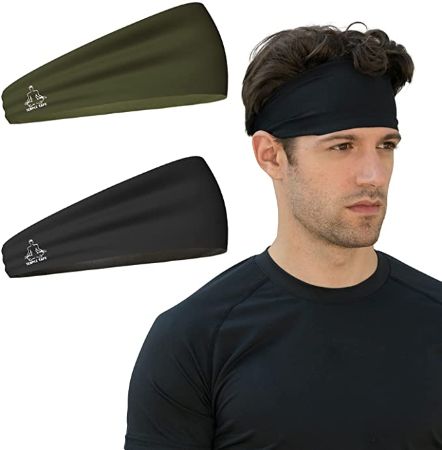 Is his hair ruining his mood and focus during his rides? Nothing is more annoying than that!
Avoid the unnecessary stress caused by stray hair by giving him this sweatband. This way, he will be able to join his Peloton classes without hair blocking his view.
13. Women's Indoor Cycling Shoes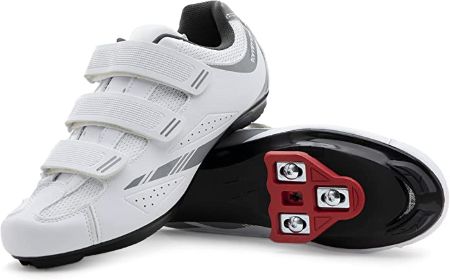 These indoor cycling shoes are one of the best in the market since they're built with users in mind.
They feature a precise fit that's perfect for Peloton classes and cycling. Your recipient will get the most out of each pedal, twist, and turn with these shoes.
14. Cycling Cap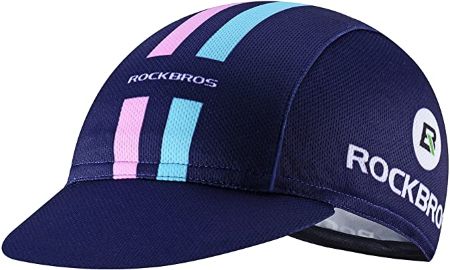 A Peloton cap may be the only thing's that missing from their cycling accessories. It's a great buy since it doesn't just look cute but is useful as well.
The cap comes in black, white, and navy blue.
15. Sports Bra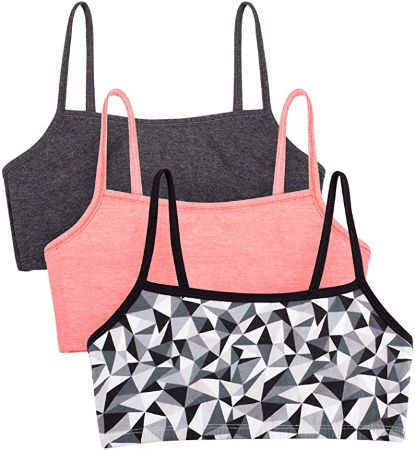 Looking for a practical gift for the Peloton fan in your life that they'll use regularly? These sports bras will be an excellent choice.
Each pack comes with three cotton pullover bras that are perfect for Peloton classes since they provide full coverage and are tag-free. Plus, the designs are super chic!
16. Thermoflask Water Bottle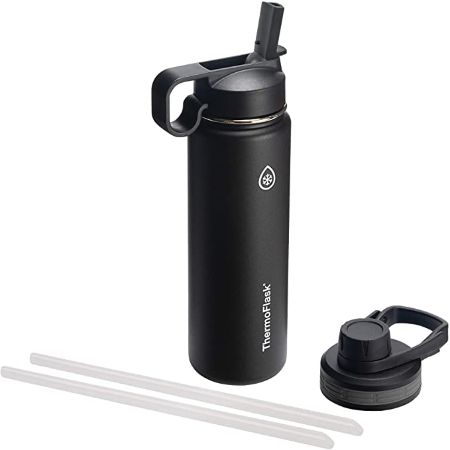 Remind them to drink up and stay hydrated, especially during workout sessions, with this water bottle.
This insulated bottle will keep their drinks cold for up to 24 hours. It also comes with a chug and straw lid that will give your recipient the freedom to choose how they want to hydrate for the day.
17. Cooling Towels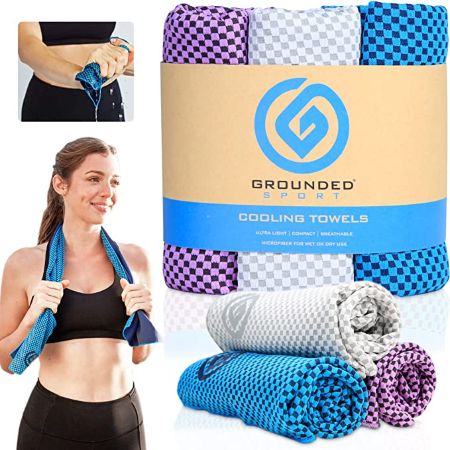 #NoSweatNoGain!
These cooling towels are a must for Peloton users. Peloton offers intense workouts that are proven to make them sweat profusely — which is a good thing!
This is where the towels come in handy. Each pack contains three towels that are suitable for the body, neck, and face.
18. Anti-Chafe Cream

Peloton is a commitment. Peloton fans can use the fitness machine for hours on end without ever stopping — that is until their butt aches from all the cycling.
Give them the relief that they need with this game-changing cream. Infused with aloe vera, tea tree oil, and shea butter, they'll be ready to hop on their cycling machine again in no time.
19. Heart Rate Monitor Chest Strap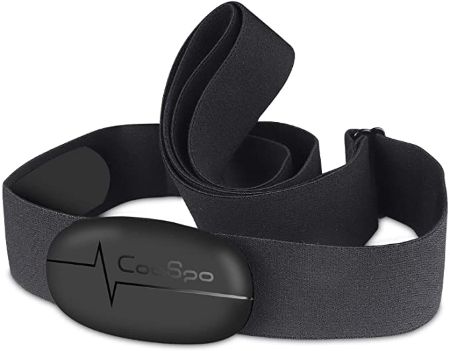 Monitoring statistics, like their heartbeat, is a good way to know that an exercise is effective. With this easy-to-wear and use chest strap, they'll be able to see their real-time heart rate data.
Just connect it to fitness apps like Peloton, Wahoo, Strava, and more.
20. Natural Fitness Equipment Wipes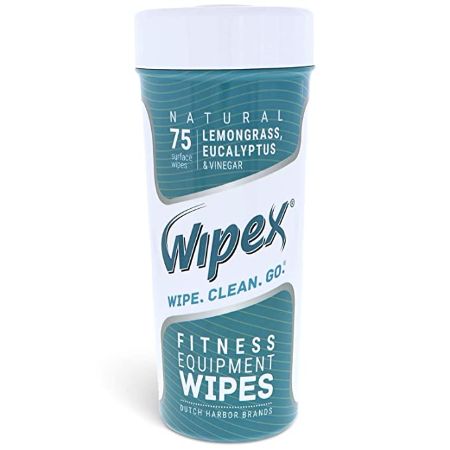 Let them clean their Peloton equipment with these natural wipes to keep everything neat and hygienic all the time.
Since they're made with natural ingredients, such as vinegar and lemongrass, it won't damage screens, rubbers, and plastics.
21. Bike Tool Kit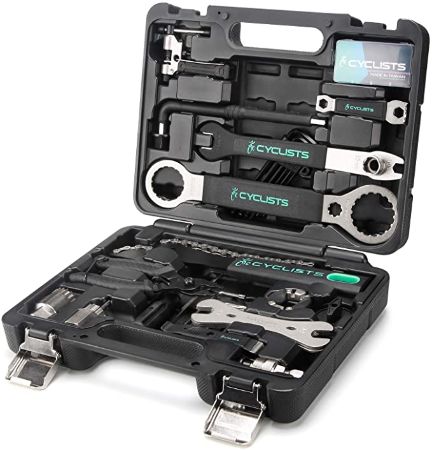 Need to adjust the seat? Got a screw that's a little loose? No need to call customer service since they can easily fix the issue themself with this tool kit.
It's complete with a whopping 23 tools that will be useful in fixing and maintaining their bikes, including wrenches, pliers, levers, and more.
5 Peloton Accessories
22. Peloton Shelf Organizer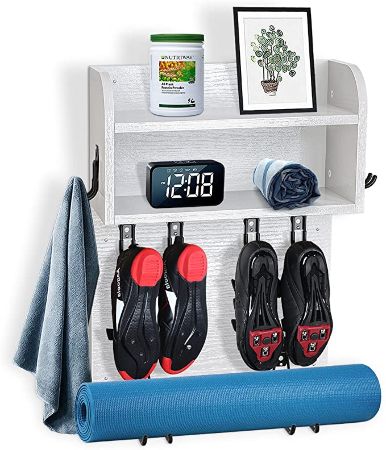 After every workout, it's nice to have a place where they can organize and hang their shoes, yoga mat, and towels. This organizer will do the job perfectly.
This organizer has two shelves that can fit all their exercising gear. What's great about this is that anyone can assemble it because it's very easy to install.
23. Pull-Over Bike Seat Cushion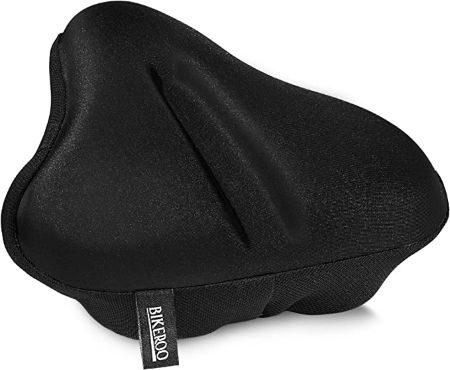 Give them a bike cushion that's comfier to ride on than the actual bike seat. This padded cushion is best for stationary bikes, like Peloton, since it's fully adjustable.
Choose from black, blue, purple, and red.
24. Mini Fan
Improve air circulation in the room while exercising by using this handy mini fan. With its flexible tripod, they'll be able to place the fan on their Peloton bike with ease.
It has three speeds and is USB powered with a battery life that can last for up to eight hours, making this one of the more useful gifts for Peloton lovers.
25. Steel Shoe Hanger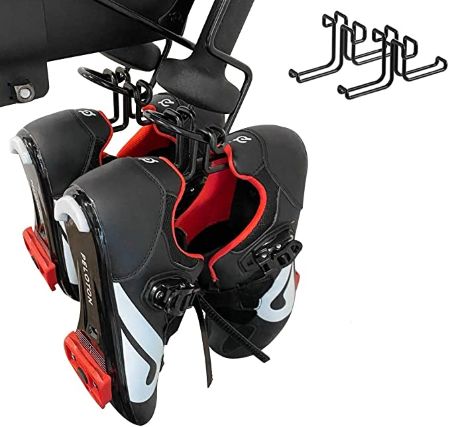 Made from hardened steel material, this shoe hanger is a sturdy accessory that will prevent people from losing their cycling shoes when they're not in use.
This will be an excellent gift for the Peloton lover in your life, especially if they have kiddos in the house who love to move things around.
26. Peloton Bike+ Cover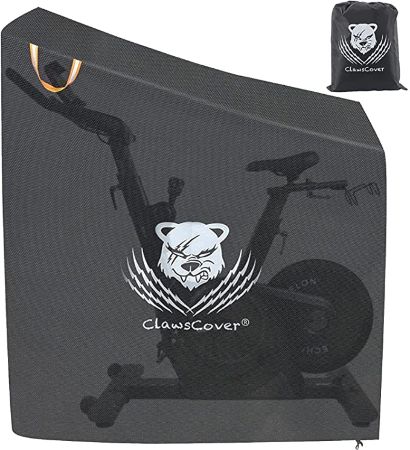 If they're going away for a work trip or vacation, this bike cover will keep their Peloton clean and safe. It's made with Oxford cloth and is best suited for the Peloton Bike+.
Peloton Lovers Unite
Both new and old Peloton lovers will find these gifts useful in their daily workout routines.
These gifts will further motivate them to achieve their physical goals and be the best version of themselves, one pedal stride at a time.
Here are more gift lists that you might also like:
Have you tried Peloton? How has it changed your life? Share your stories in the comments below.